There are plenty of dating sites online these days, but it seems like nothing is as enjoyable as eHarmony and its algorithm.
Even though eHarmony.com has been there for a while, they have managed its popularity back within the past few years and positioned itself as one of the most popular dating sites.
If you want to find out the truth about eHarmony, then go along and read this article where we will:
Is your dating app giving you the best chance for success?
Make sure to take our online dating site/app quiz to find out.
People who follow our dating site suggestions have on average 2 more dates per month.
Millions of people have heard about eHarmony, read an eHarmony review or two, and know what this online dating platform is made for, but they don't trust their claims.
eHarmony is known to be the most successful matchmaking dating service, and even though it wasn't extremely popular as Tinder or Bumble during the past few years, it has managed to provide everyone with great results and high-quality relationships.
Since people don't have too much online dating options when they are looking for a serious relationship, most of them opt for eHarmony, even though it may not be the most modern option out there.
Its primary mission is to connect people with potential matches they have the highest compatibility with, so you will need to go through a thorough dating profile creation process before you are able to get started on the platform.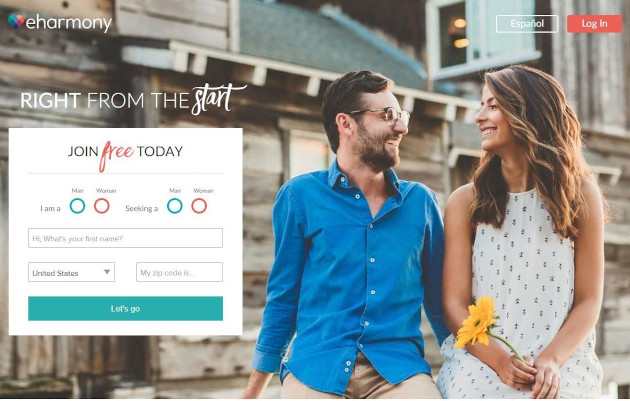 eHarmony is a dating website created by a Clinical Psychologist, and it is one of the rare online dating sites with extensive questionnaires and personality tests.
If you want to receive compatible matches, you will need to complete a thorough sign-up process that will then allow the platform to do a compatibility quiz of you and the person who seems to be an excellent potential partner.
The compatibility matching system on eHarmony is exact, and as long as you have a detailed dating profile and have filled out all of their tests, you won't have a problem with the algorithm.
To make eHarmony work, you will need to realize that this is not a hookup app (like BeNaughty or Ashley Madison) and the key to getting plenty of matches is in updating your personality profile and sharing everything you can about yourself in these questionnaires and personality tests.
They are what makes the algorithm work, and as long as you didn't complete any of the recommended tests and questionnaires, you can't expect to receive daily matches or to start swiping through people who would fit you well.
One of the pros and cons of the eHarmony app is that you can't have a good dating experience as long as you don't spend some time working on your profile and creating a decent online appearance.
The more tests and questionnaires you do, the easier it will be for eHarmony to find your perfect match because it will be able to search through all member profiles and connect you only to those who fit your requirements and have a similar outlook on life.
If you do all of this, eHarmony will work excellent for you, and you will experience the unique eHarmony online dating success as long as you keep following their pieces of advice.
As we have already mentioned, how eHarmony works require everyone to create a detailed dating profile during the sign-up process, and their dating profiles are unique in comparison to all other dating platforms.
Even though you will think that you are all set once you reach the eHarmony homepage, the actual tasks begin at that exact moment.
Once your dating profile gets approved by the platform, you will need to fill out an extensive questionnaire where you will share different information about yourself, from your education, religion, personal preferences, and outlooks on life.
The main goal of these questionnaires is to help the platform gather as much information as it can about you and help you connect to other subscribers who share similar stances.
There are also personality tests that do appear on a lot of dating apps, but on eHarmony, they are created by a Clinical Psychologist, and they will measure the compatibility between you and other subscribers.
eHarmony algorithm is made to search for the highest success rate possible, and as long as you keep filling out these questionnaires and tests, it will be able to do it.
Since people on the eHarmony dating site are looking for committed relationships, the algorithm will take into consideration all of their results on personality tests, and it will even explore different what-if scenarios.
They take pride in their psychologists and science-based algorithm, and it is responsible for all of those eHarmony success stories you can see online.
This is not a free dating platform, so they actually have the funds to invest in a special algorithm that will keep working non-stop, helping you meet new amazing people you have many things in common.
As your time on the platform passes by, you will be introduced to new personality tests and questionnaires that will help you improve your overall performance on the platform quickly.
eHarmony website will do everything it can until you find the right one and decide to leave the eHarmony dating service for good.
This is their ultimate goal, so even if you forget about it for a while, they will encourage you to browse profiles and continue your search through the user base.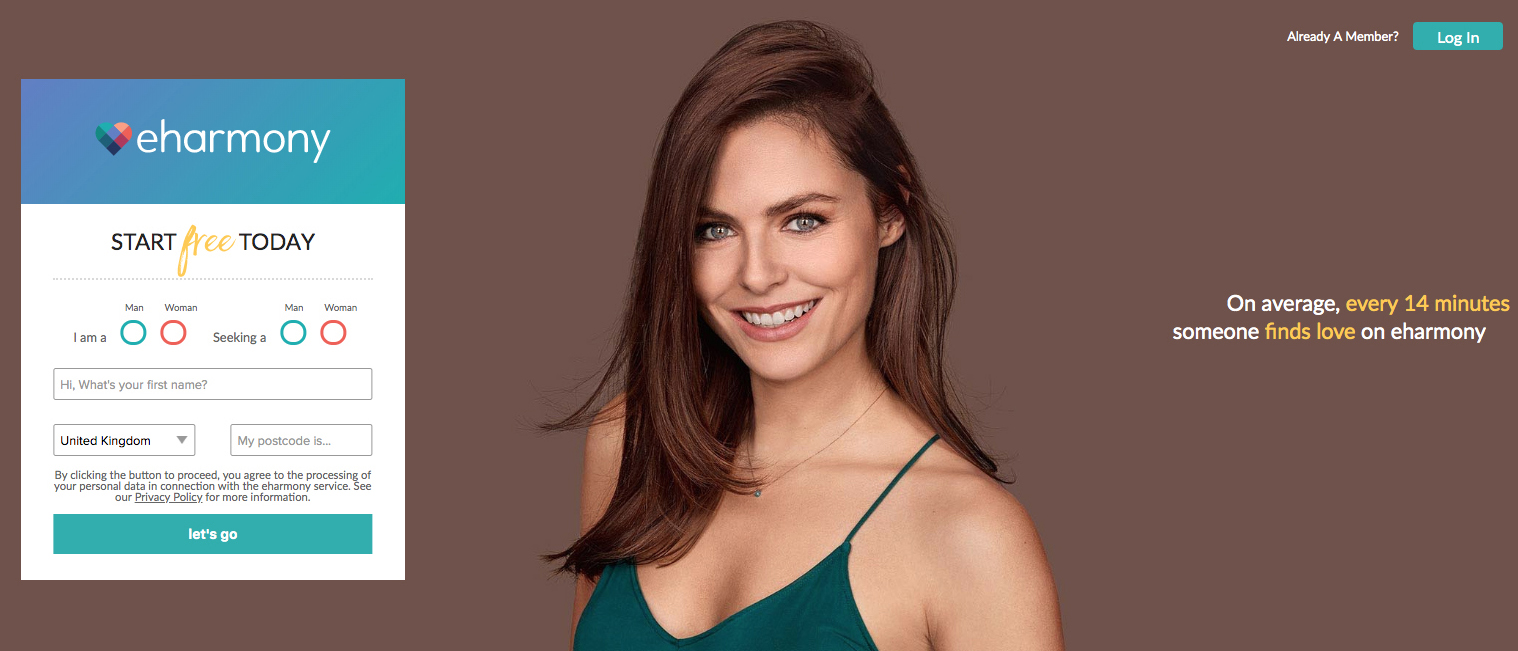 How eHarmony work is that it will basically force you to continue dating, which will be very valuable to all of those who are on the verge of giving up on online dating.
All matches will go through a compatibility quiz, and you will see the compatibility score next to everyone's name, so until you scroll through your best matches and connect with them, you will not be able to proceed to communicate with other users.
Everyone you see suggested on your homepage will be able who actually have similar beliefs and views on life as you, so you shouldn't worry that you may get connected to people who are too different from you.
All of them will be the right option for a long-term relationship, and they will dit you psychologically, so all the suggested matches on eHarmony, especially those you have a very high compatibility score with.
Never leave the platform before you have tried to connect with everyone you have huge compatibility with, and make sure you give a shot to everyone, even if they don't look too interesting at first sight.
There is a reason why they keep reappearing on your homepage, and the eHarmony worth is in its matches and recommendations, so if you want to see why so many people are crazy over it, your matches are something you really need to pay attention to and reach out to everyone before you give up.
eHarmony is one of the safest dating services out there, especially in comparison to platforms like OkCupid or Zoosk, which are also aimed at severe daters.
As you already know, in order to message anyone on eHarmony, you need to have a paid subscription which is quite expensive, so you can be sure that no scammer is investing 60 dollars into it.
Before anyone gets accepted to the platform, they will need to connect their future dating profile to their phone number and then enter the verification code that gets sent to it.
However, this doesn't have to be the best sign for safety, but the thing that is definitely keeping all the scammers away from eHarmony is its crazy expensive membership.
If you want to get the opportunity o reach out to anyone, you will need to spend 65 dollars per month on a membership which is a large amount of money, and indeed, something scammers won't invest in.
People who have a free dating profile on EHarmoy will not be able to send you any messages, so you can be sure that even if someone creates a free profile with a mission to scam you, they will not be able to do it no matter the situation.
eHarmony also has fantastic support that will keep you protected in all situations, and they will be available to you 24/7, so you can reach out the moment you realize there may be some sort of problem or scammer on the platform.
They will solve the problem within an hour or two, so in case there is something fishy on the website, make sure you reach out to them because they will do whatever it takes to protect all loyal eHarmony members.
Is eHarmony effective? – The effectiveness is something you don't need to worry about at all because once you learn how to use eHarmony the right way, you will be flooded with matches.
It is known to be the online dating site with the highest success rate, and if you have researched a bit, then you would have seen how many eHarmony marriage stories there are.
Over 600 000 people have met through eHarmony and decided to get married, which is a large number, and research shows that the eHarmony divorce rate is much lower than the average US divorce rate.
While the divorce rate on eHarmony is around 3.6%, the national divorce rate is 50%, which shows that couples who meet through eHarmony stay together.
Since it has a unique approach and an amazing algorithm, it will provide you with one of a kind experience and really eliminate all potential threats or people you have nothing in common.
All the people who have followed their pieces of advice are able to easily match with others and find excellent partners within just a few clicks.
Never take dating apps like this for granted because they can be an amazing addition to your dating experience and a tool that will help you meet your one true love quickly.
eHarmony is the most effective online dating site around, and if you don't want to waste any more time and need to find your perfect match immediately, this is the right choice for you.
eHarmony was originally created as a regular online dating website and just recently they have come up with their own dating app.
The eHarmony desktop version is very outdated and unfortunately, it can't provide you with access to some of the features and filters that are available to those who are using the app.
Even though it is easier to navigate through the desktop version, it has a lot of bugs, the site tends to go down frequently and you can even lose all your messages if you log out from it.
However, the eHarmony total connects algorithm still works the same on the desktop version too so you don't have to worry about how effective eHarmony is this way.
Things like this happen on all dating websites, but I would recommend you to use the eHarmony app because it does tend to be a lot better and faster, and the dating experience will be more smooth with it.
If you still want to find out what are eHarmony pros and cons and why you should or shouldn't join the platform, then these features will help you make the decision.
Even though it is viral and it has some fantastic tools, eHarmony still has some features that are a bit outdated and don't bring too much to the quality of the dating process.
These are some of the most prominent eHarmony features that most people tend to use, and as you will see, they really don't contribute too much to your whole experience, and in comparison to other dating apps, they haven't been updated for years.
Video date is one of the best features that have ever been added to dating platforms, and it has really helped eHarmony regain its old popularity in times of pandemics.
After you have exchanged a number of messages with a specific person, you will be able to connect with them through the video date option.
You will be able to start a video call with your match, chat with them for as much as you want, and also make sure you are dealing with a real person, not some scammer or fake bot.
If you have been using eHarmony for a while, and you don't seem to have much success with people you have high compatibility scores with, you can try to date outside of your recommended dating pool.
This is an excellent feature that will allow you to explore other subscribers and active users on the platform, and maybe those you would never choose in real life or who the algorithm would never actually recommend to you are those people you need in your life and would make the best partner for you.
If you want to send someone a signal that you like them, but you feel way too shy, you can send them a smile that will make you appear in their inbox.
This is probably not of too much use, but it can be an excellent icebreaker for those who are still not too confident on eHarmony.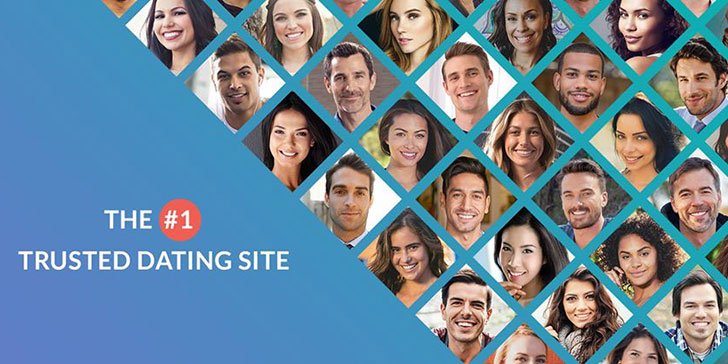 It may not guarantee you too much success, but if you are not sure of the person and you want to give it a shot in a more subtle way, this could be a great conversation starter.
d) Send Automated Questions
If you want to reach out to several people at once and you have come up with a universal question, with this feature, you will be able to automatically send it to all the people you like at once.
While this can be a good tactic for those of you who want to connect to as many people as they can at once, it can also be counterproductive because not everyone has the same preferences and style of dating, so the same question won't work well with everyone.
eHarmony also has some of its own automated questions, so if you don't want to push the same question on everyone, you can use some of their recommended icebreakers.
When you join eHarmony for the first time, you will definitely want to explore all potential matches and recommendations on the platform, so a Favorites list will make it easier for you to track down exciting people.
If you have come across several members you find to be a good match, but you don't want to reach out to them just yet, then your Favorite list will help you keep track of them and get back to their profile once you feel ready for it.
All the people you add to your favorites will stay on the list until you remove them, so you don't have to worry about eHarmony deleting people off your list.
The only feature on eHarmony that is actually worth your time are its features and filters for searching through the platform, and maybe the video date one.
Other than that, all features are quite old and they are rarely used by daters, especially those who don't want to waste time and would like to proceed to serious dating immediately.
An Expensive Membership – A Pro Or A Con?
Even though you will be able to create your eHarmony dating profile free of any charge, if you want to get matches and be able to connect with other subscribers, you will need to get on board and become one of the premium members.
For most people, an expensive membership is the biggest con of eHarmony because it tends to be one of the most expensive dating platforms on the internet.
However, this can also be a very good thing, because an expensive membership will definitely keep all the problems away from eHarmony members.
Free members will be able to create their dating profiles, upload profile pictures, and browse all the features, but they will not be able to match with other eHarmony users or exchange any messages.
The whole process is quite similar to Match.com, but if you are not sure whether you want to engage in a serious relationship or not, then you should probably save up some money because the eHarmony cost is enormous.
Depending on the monthly plan you decide to purchase, you will need to spend 65 dollars per month on a premium membership.
This is a lot of money, but you should also take into consideration all the features eHarmony offers, especially in comparison to other popular dating apps at the moment.
Paid subscribers will need to choose the preferred payment plan, and if you decide to pay for it on a month-per-month basis, you will need to spend 65 dollars each month on your subscription plan, which is way too much money, especially in comparison to most dating platforms out there.
A paid membership is a necessity if you want to explore eHarmony and be able to get some dating experience, so in case you are sure you will need some more time on it, I would recommend purchasing a 3-month or 6-month subscription plan because it will end up being much cheaper and you will have more time to meet the right one.
Since everyone needs a paid profile to be able to reach out to their subscribers, this is also a guarantee that eHarmony is free of scammers and that you want to have to worry about getting involved in some sort of scam, no matter how fishy someone may seem to be.
While 65 dollars is a lot of money, it is definitely worth it because there are cheap subscriptions on other dating platforms, but they usually provide you with little to no success in dating, and then you have to proceed to find another one where you will be able to meet someone suitable.
It is also not the sort of dating service you will use forever, so if you believe three months will be more than enough for you to meet a significant other, you can stick to this plan and set your goal straight.
Every sort of membership will provide you with unlimited messages, and you will be able to establish contact with everyone on the platform, so you can be sure everyone has access to the same features and the same possibilities on the platform.
If you are here to find a serious partner or even to marry, then investing in eHarmony is probably one of the best investments you can make.
Some may not believe it, but it is the fastest and easiest way you can meet a potential spouse, and it has the highest success rate out there, so you will reap the benefits of it shortly.