Whether you're a virgin by choice, and you're saving yourself for marriage, or a younger or old virgin looking to find the right person for your first time, online dating can be a struggle either way.
Even though a lot of people are more open-minded nowadays, being asexual and completely uninterested in hookup culture and sexual activities also comes with a lot of struggles.
And that's why I'm here to help you with the following:
Let's get into it!
OFL exclusive offers - Check all of them

"Serious Relationships"
"Discreet Hookups"
"Best Course"
"Quick Flings"
"Normal Hookups"
"Our Quiz"
Is your dating app giving you the best chance for success?
Make sure to take our online dating site/app quiz to find out.
It's a fact that people who follow our dating site suggestions have on average 2 extra dates per month.
What Are The Best Dating Sites For Virgins
No matter if you are someone who's saving their v-card for marriage and is looking for virgin singles that share your values or are just looking for a real-life date in hopes of losing it, you will generally have two choices when it comes to choosing a dating website.
You can either go to typical, trending dating apps and websites like Tinder or OkCupid and state what you're looking for and hope for the best, or you can look into a dating app for virgins and try to find a virgin hookup.
I've got a little bit of both for you, so let's get into it:
Meet Mindful is a bit of an exceptional dating site, as it's mostly focused on spirituality and spiritual people who are there to connect on a deeper level.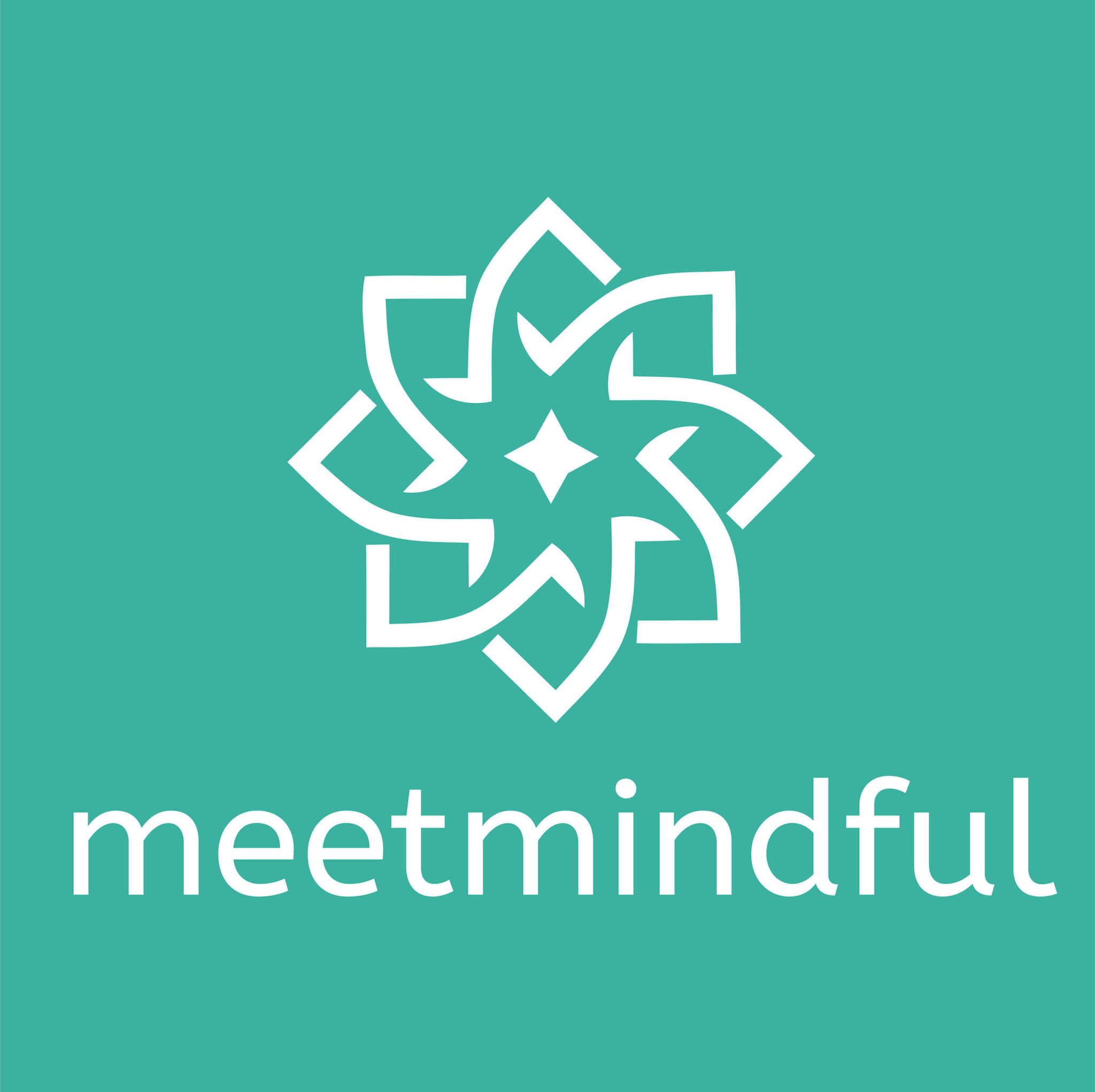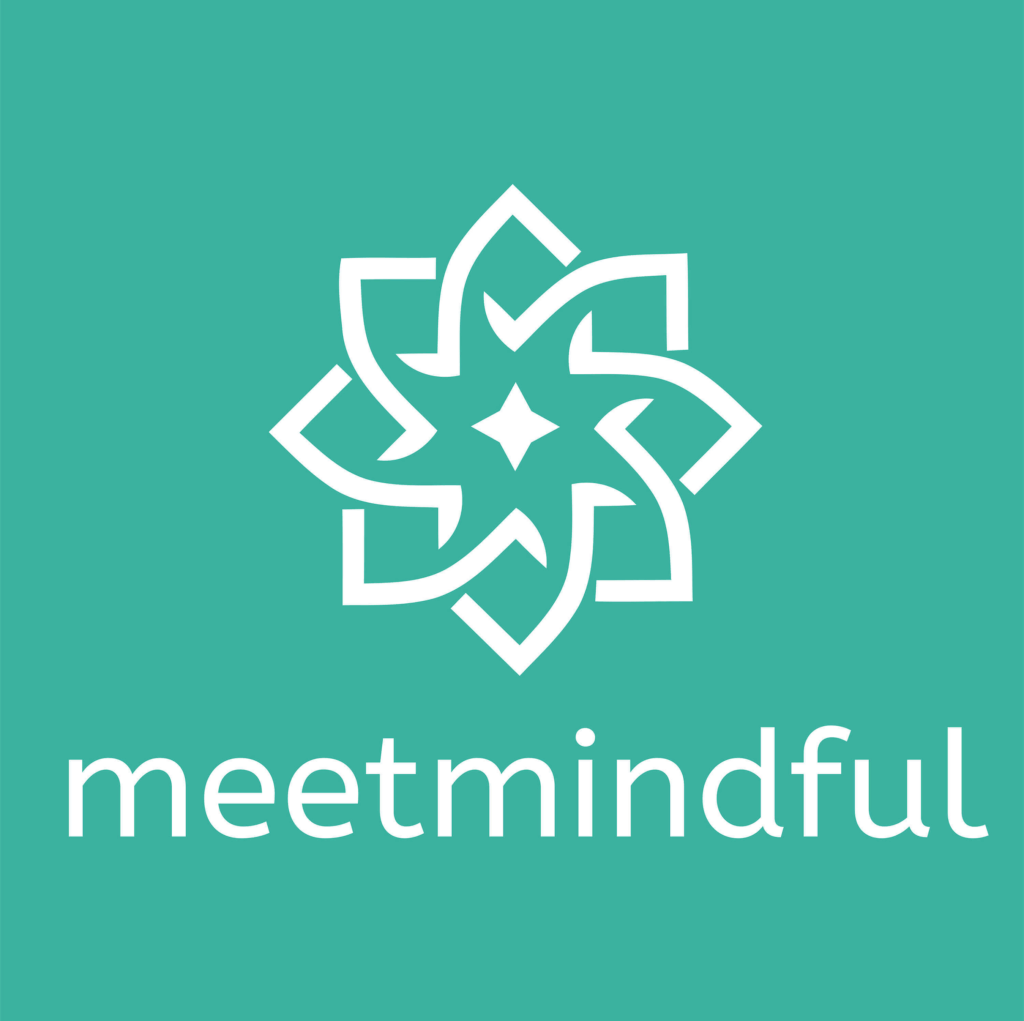 As you might assume, this comes with different unique characteristics.
Signing up – 4.5/5
Making Contact – 3/5
Profile Quality – 4/5
Overall Quality – 4/5
Easy to find like-minded people if you're into mindfulness and spirituality
There's a free version of the app
More mentally mature users
Overall very chill atmosphere
When it comes to the demographics and stats, it seems like the majority of the user base is from the United States – 78.35% of them.
In the second place, there's the UK, but the number is way smaller, as you might have guessed, and people from the UK make up only 3.18% of people on the app.
Then there's Canada with 2.65%, India with 1.99%, and lastly Australia with 1.45% of people being from the southern hemisphere.
The numbers are also very drastic when it comes to gender differences, as the majority of users are women.
And to be really precise, it's women between the ages of 25 and 34, which you could've expected, as younger generations usually aren't the ones who are as serious about being mindful and committed.
There is a significant amount of young people to be found, but it's mostly that age bracket between 25 and 44, so people who are usually looking for something long-term, and very likely a marriage (like eHarmony or Tinder).
As the name suggests, this platform is geared toward people who are into mindfulness and spirituality and whose core values stem from that.
As mindfulness and spirituality mean different things for different people, not everyone on the app will automatically be a virgin; however, the chances of finding more of them there are higher than in most apps.
This is for people who are looking to make meaningful connections and are tired of going to a millionth first date that they later find out was only intended to be a one-night stand.
So, if you see yourself in this description, then it's very likely that this one is for you.
The signing-up process is very easy, and it is utilized to make sure that you have the best possible experience and meet your perfect match.
You can make an account or simply sign up with your email address.
Then, you will need to answer some questions – but not the basic ones you might be used to.
These are going to be questions related to mindfulness and what it means to you personally.
What might be a bit annoying, but it's actually beneficial in the long run is the fact that you won't start showing up to other users before your profile is at least 68% completed.
Once you're in, it's really intuitive to use it, especially if you are already familiar with dating apps and how they work.
This platform has both a website and an app that you can use, and even though the latter used to be quite buggy back in the day, that's fixed now.
So, all in all, when it comes to its functionality and technical characteristics, this one is a really great app.
If I needed to put a number on it, Meet Mindful would get an overall 3.75, which makes it somewhere in the middle.
There are a few reasons why that is, and the main one is probably the fact that I'm coming from the standpoint of a regular user.
Even if you aren't extremely into mindfulness and spirituality, you still could meet interesting people here.
Overall, its execution is not groundbreaking, but the idea and concept are really good.
As previously mentioned, there are some benefits of going to a mainstream dating site even when you're looking for something specific, and that's the fact that with a higher amount of people, you increase the chances of finding what you're looking for.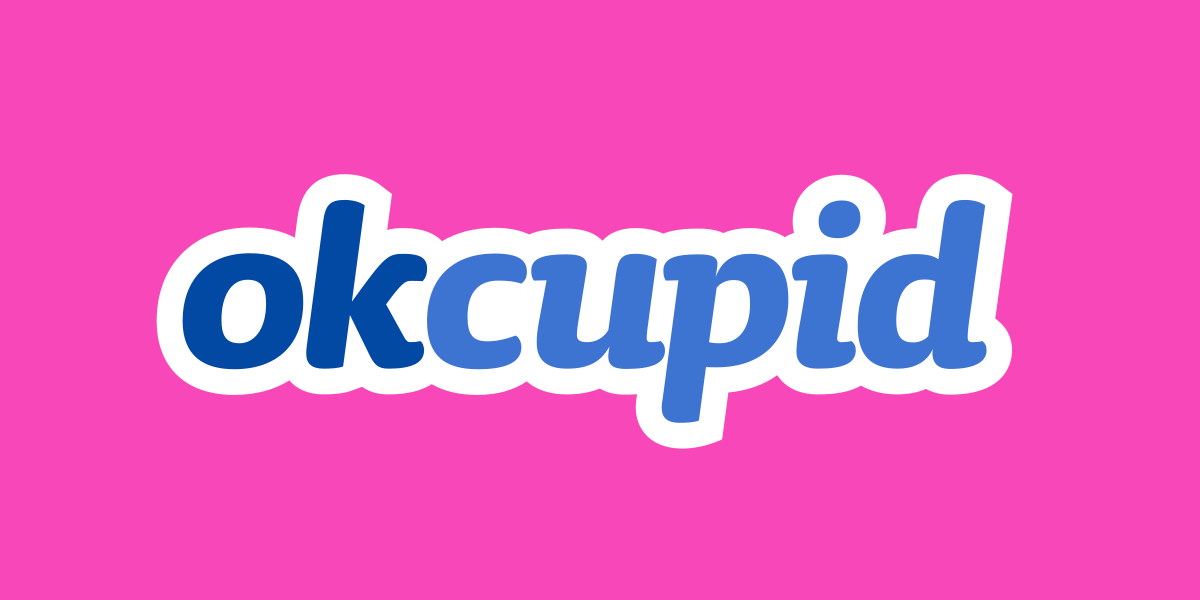 So, let's see what OkCupid has to offer when it comes to virgin dating.
Ease of use – 4.5/5
Success rate – 4/5
Key Features – 4/5
Pricing – 3.5/5
Higher amount of people
Popular platform
One of the most inclusive dating apps for gender expression and sexuality
Both app and website forms are good
Great questionnaires for narrowing down your potential match pool
Memberships can be on the pricier side
During its time on the Internet, OkCupid has had over 10 million members, and it now has around 1 million active users.
That makes it a very popular website, and it's the kind of thing that promises that a lot of people will be there for you to meet.
It's also promising to know that OkCupid gets somewhere around 3 billion page views monthly, so that ensures that its popularity is not dying down.
Also, around 24% of US adults are using OkCupid.
As it has the option to set a lot of different orientations and identities in the signup process, this website is very popular among people, so even if you are asexual and are not sure if you would find someone for you on a dating site, there's a high chance that they are waiting right here.
This dating platform is not meant for any group of people specifically, so it's basically for anyone and everyone.
Besides that, it's the app that has the most options when it comes to gender identities and sexualities, which is why, for example, asexuals are a big fan of it.
The user pool you're going to be presented with depends solely on you and how you answer the questionnaires, so the more questions you answer, the more compatible people you will come across.
Besides people who are sure of who they are and what they're looking for, this website is also great for people who are only now trying to find out what they like and try something new.
If you were, for example, a believer in keeping yourself for marriage for a long time but are starting to question those beliefs, and would like to experiment and find out, then you'll most likely find people to do it with on OkCupid.
To sum it up, this platform is meant for everyone, so no matter what you're looking for and how niche your interests might be, you will likely find it here.
When you start out on OkCupid, it goes very easily.
You have the typical dating app forms in front of you, where you state the basic information about yourself, which is quite easy and straightforward to do.
After that, there are questionnaires that are used for narrowing down the users that come up for you, and even though this seems like it ruins the ease of use, they are actually very simple ones, and as they improve your further experience, I wouldn't say they make it harder.
Once you get into the part where you go through different users in search of a match for you, it's very easy and similar to what you can expect from any dating app, so it's overall a very easy platform to navigate.
One of the main benefits of using this dating website over other ones is the sheer number of people you have the chance to meet.
You could easily find people who are willing to hook up instantly, as well as people who are there to form more deep connections, and it is because of that fact that this one gets the rating of 4/5.
Even though the paid memberships can add up and might not be worth it for you in the long run, you will be able to do a lot even if you only stay with the free version.
eHarmony has been around for over 2 decades now, and in that way, it is a leading platform in the online dating world.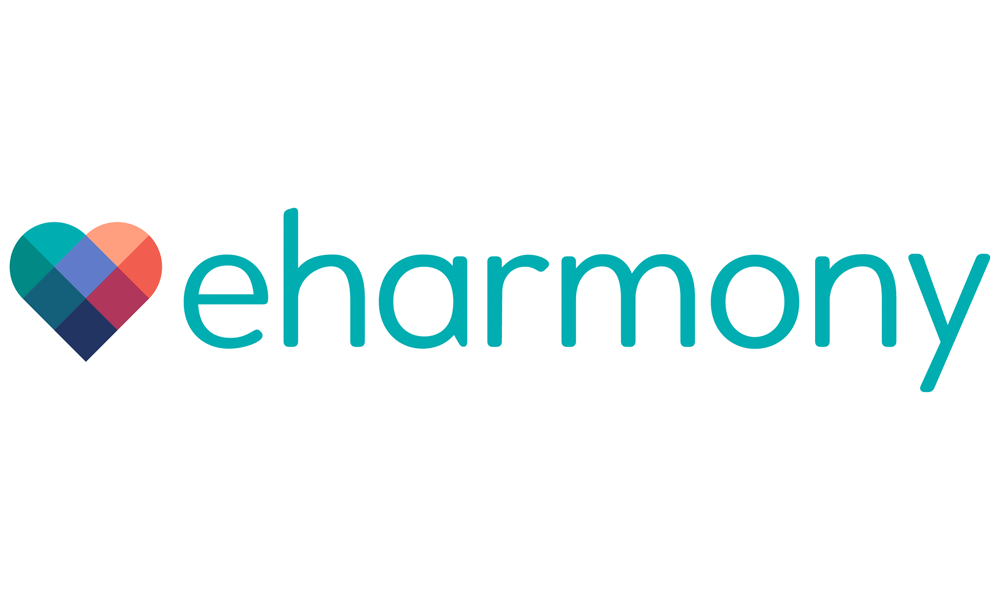 Unsurprisingly, people who are virgins and are looking for a like-minded partner have very big chances of finding what they're looking for on here, so let's see what eHarmony has to offer to you.
Signing up – 3/5
Making Contact – 3.5/5
Profile Quality – 4/5
Overall Quality – 3.5/5
Geared towards long-term relationships
Has been around for more than 2 decades
Gives users a personality quiz
Great demographic for more mature users
Many success stories
You have to pay a membership fee to start using it
eHarmony is a dating website that most people have heard about, as it's one of those that get heavily advertised during a popular TV show or a sports game.
They go for that old-school type of marketing, and it seems like they know how to do it since the popularity of this website is always growing.
It has more than 30 million members, and while not all of those are active members, it's undoubtedly a very high number.
When it comes to where most of the users are from, the leading country is the US, but behind it is the US, Canada, and the UK, so mainly English-speaking countries.
Most users are between the ages of 24 and 44, which tells you that on here, you have a higher chance of meeting someone for a long-term relationship.
If you are one of those virgins who are keen on keeping themselves for marriage, you can see why this is a great pool to dip yourself in.
The app was shown to be of great success for men looking for love but also for divorced people looking for someone new.
OFL exclusive offers - Check all of them

"Serious Relationships"
"Discreet Hookups"
"Best Course"
"Quick Flings"
"Normal Hookups"
"Our Quiz"
Because it's been around for so long, eHarmony has started to have the reputation that it is meant for people looking for something serious rather than just plain hookups.
That's why nowadays, this website is for people who are looking for long, committed, loving relationships.
With that in mind, a lot of people are actually going there in hopes of a happily ever after and, of course, a marriage.
And, it's very likely that among them are the people who have values similar to you and have been saving themselves for that special night.
But, on the other hand, if you're a bit older, but you wish to finally find the person you'll lose your virginity with, then this can be a good option for you, too.
Because of the demographic, you will mainly find people who are a similar age to you, and that will ease the process.
Also, since people are looking for a long-term relationship, they won't expect the sex life to automatically be great (is it ever, anyway?), so they will be patient with you, and you won't need to be too nervous.
Overall, this website is mostly geared toward a slightly more mature user base and people who are looking for long-term committed relationships.
The signup process is very easy, and the first steps are similar to any other dating website signup.
However, after that, you will be given a long personality quiz, which can take a bit of time.
This isn't a con, it's actually a pro as it will take you towards users that are most compatible with you, but it does slow down the signup process a bit.
Once you come to that point when it's time to explore other users and start talking, it's very easy to go about it.
Because eHarmony has been working on its methods for such a long time and they have so many success stories behind them, it's safe to say that the website isn't only easy to use, but it's also very easy to find your future partner.
For people looking for a serious relationship and also people who have marriage in their mind, this website is a 5/5.
It is very popular, and its methodology is more than successful, so in that way, you are ensured that you will find someone for you.
The data backing up this statement is the fact that most couples who meet on eHarmony end up in marriages, and the divorce rates are unbelievably low, which is not something that you often see nowadays.
So, if you are saving yourself for marriage and really want to finally find the special person who shares your values, then this is definitely a great place to start looking.
The last option here might surprise you, as Ashley Madison is a website that's mostly known for being a cheating website, and there is nothing that seems virgin about that, right?
But, this one might very well work for you, so let's see what it is that makes it a good choice for virgins.
Interface – 3/5
Service – 5/5
App –1/5
Price – 4/5
You can easily stay anonymous
Great if you just "want to get it over with."
A lot of success stories
Sophisticated website
The app is not good at all
Since Ashley Madison is mainly made for people to meet each other in order to then meet in real life, it's very important to keep in mind where most of the user base comes from.
It's not a surprise that most users come from the United States, but the numbers here aren't as drastic as on some other platforms.
US users make up 46.99% of Ashley Madison users, and after them comes Brazil, with 14.81% of users being from there.
Then we have Canada, with 10.35 users coming from there.
Next is Spain, with 4.99%, and finally, the UK, which makes up 4.07% of the users.
Overall, you will mostly find people from the United States.
The female-to-male ratio is another great thing about this app, as it is almost perfectly 50:50, and it also helps that this site has the feature that women can message anyone they want.
Speaking of age groups, as on most dating sites, the highest number of people are between 25 and 34.
But, the age group between 35 and 44 isn't that much smaller, as most users are married people looking for affairs, and it's not really common that people will feel the need for an affair in the earliest stages of their marriages.
Like you probably know or have heard of somewhere, Ashley Madison is a website that's made for people who are looking for an affair.
So, mostly, people who are not satisfied with their marriages or long-term relationships and are desperate to find some additional spice in their life.
And it's also for people who would like to remain anonymous with their escapades.
But, this website isn't mainly for people who want to cheat, as not everyone will want to cheat with people who are also in failing marriages.
As you might have guessed, all these people need someone to cheat with, and that's where you come in.
This website is a great option for virgins who are on the lookout to lose their virginity in a non-committal way.
While there are instances where people break up their marriages and go and marry their lovers, most of them would prefer for the affair to stay without commitment.
And a lot of people, just like you, are looking for something that will be a one-time thing.
Since these are the people who lost their virginities long ago, it might make their affair just the more exciting if they go into it with someone who hasn't yet done it.
And that's why this could be a great opportunity for you.
The interface of this platform is quite sophisticated, and it's not particularly hard to navigate.
However, I must say that it's not as easy and as optimized as most modern apps and sites.
When it comes to keeping your anonymity, it's overall easy to do it, and there are many different options to choose from when you're trying to decide how you're gonna do it.
The part when you edit your picture seemed pretty easy to me, but I have to say that if you've never been in touch with a photo editing software or app, it might not be that intuitive to you, but even that's not a deal-breaker.
The overall rating for a dating service usually depends on whether they provide you with the experience they promise you.
With Ashley Madison, they promise that they will give you the ability to find someone to have an exciting affair with and stay highly anonymous while doing so.
And Ashley Madison provides you with that and does it flawlessly.
It's great to have a platform to depend on when it comes to delicate rendezvous like this one, so I have to say that Ashley Madison gets a 5/5 for that.
It's also important to say that it's amazing for virgins who want to have a one-time thing with someone more mature and experienced than you, as it will make it more memorable and not really just something you get over with.