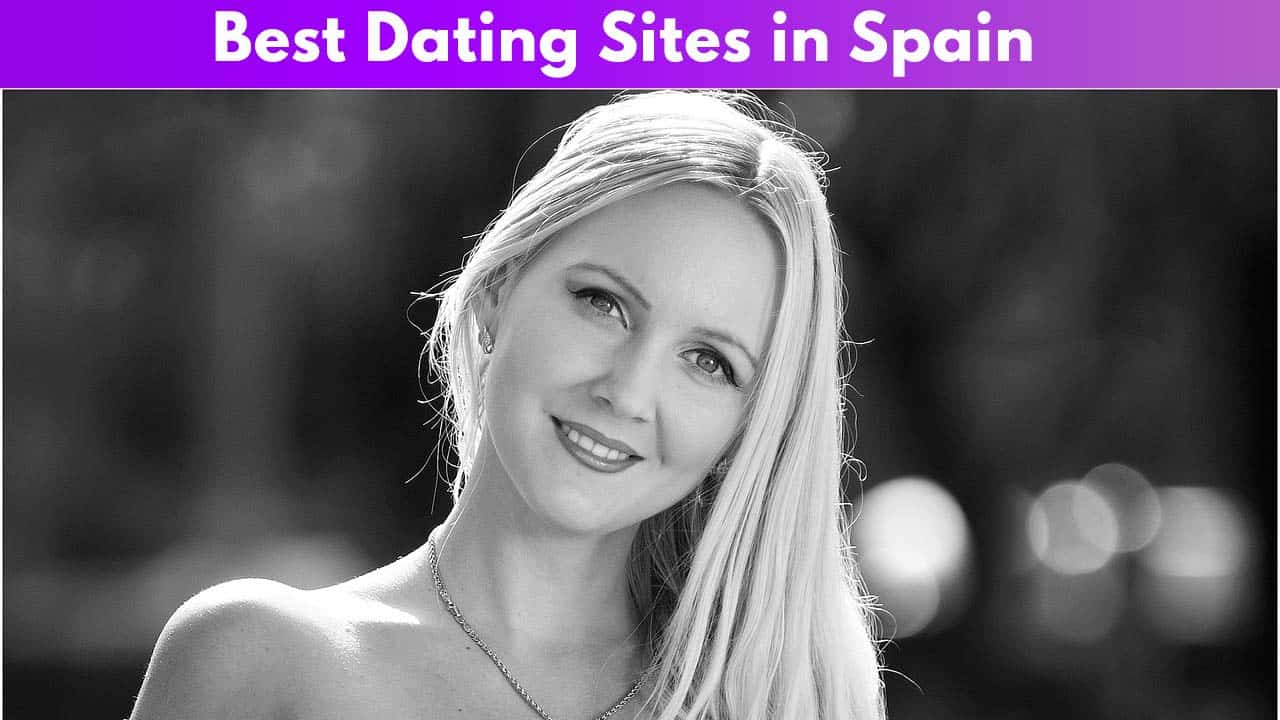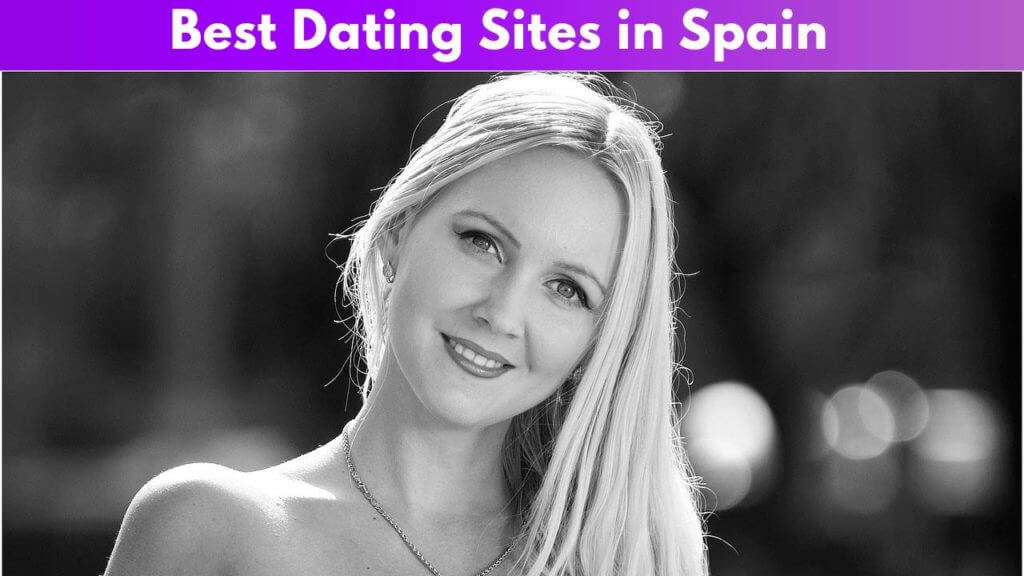 Considering the speed of everyday life nowadays and the lack of time to be spent on dating, it's not unusual that people turn to dating websites for finding a love partner.
Since this is the case, dating sites have become better than ever, and there are plenty of them to choose from.
But, sometimes all of those websites can seem overwhelming. How do you choose the one that can actually help you?
To make the search for love easier, we decided to find the best dating sites in Spain which will increase your chances of success. And when it comes to online dating, Spain is pretty developed!
OFL Top Recommendations based on 100,000+ Survey

"Serious Relationships"
"Discreet Hookups"
"Best Course for Men"
"Quick Flings"
"Normal Hookups"
"Our Quiz"
So, enjoy our guide!
Is your dating app giving you the best chance for success?
Make sure to take our online dating site/app quiz to find out.
People who follow our dating site suggestions have on average 2 more dates per month.
Best Spanish Dating Sites in Video Form
Audio (podcast) form for those of you on the go
5 Best Dating Sites in Spain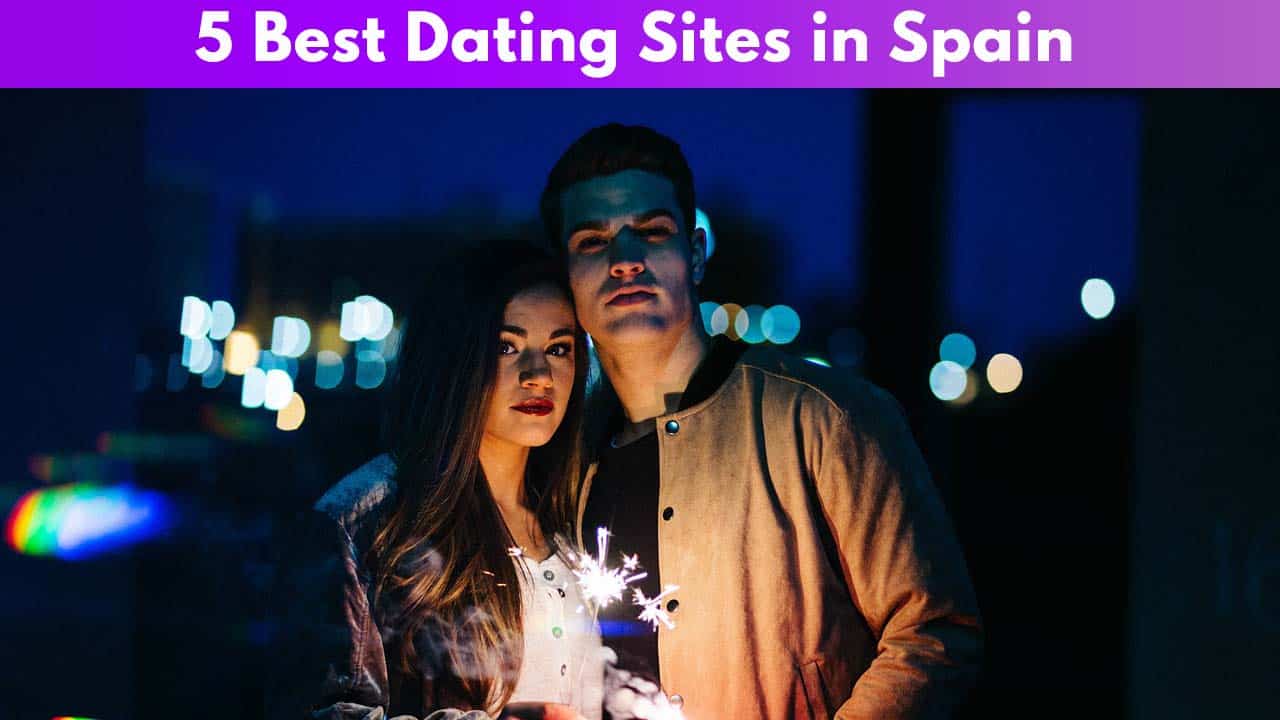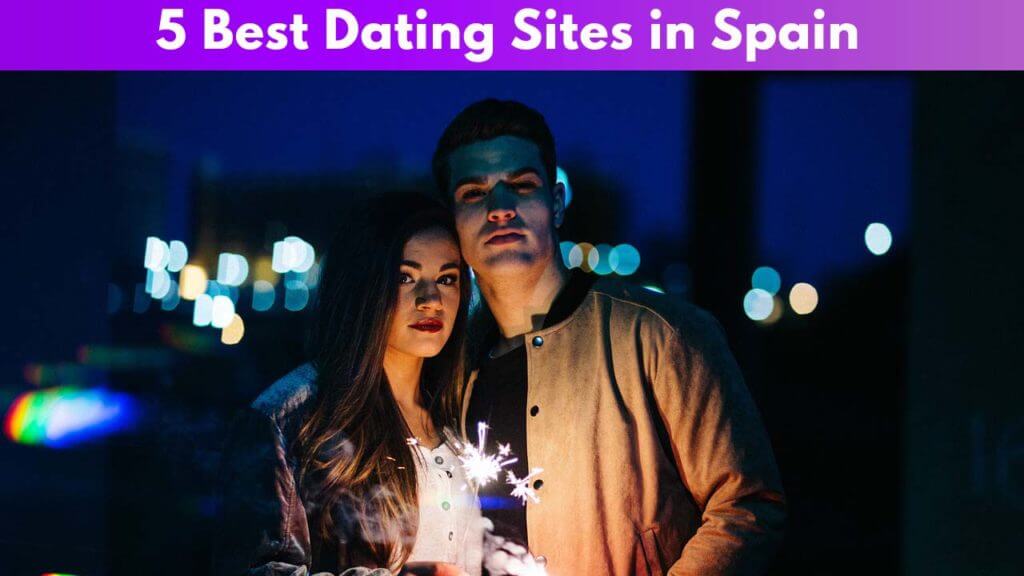 Below you will find the top dating sites in Spain. They were compared based on their most important elements such as the process of registration, the way of contacting other users, the price and more. This list will be helpful to you when making the final verdict.
1. Parship.es

Rating
Registration 4.8/5
Making Contact 4.7/5
Profile Quality 4.9/5
Pricing 4.7/5
Overall Score 4.8/5
Description
Let's start with a Spanish dating app that will appeal to all the people who are into psychology.
The mission of Parship.es, which is, by the way, one of the most popular and free Spanish dating sites, is connecting people that have similar personality test results.
The main goal is to connect like-minded people by matching those who have similar answers to questions about views on relationship and life in general.
What this means is that if you're looking to meet Spanish woman to engage in deeper, meaningful relationship with, you have found the website for you.
How it all works is that you're obligated to answer a number of questions while signing up, and those answers will be the main criteria for finding people compatible with you.
Parship.es actually based its questionnaire on scientific research, so they guarantee that you will not only get recommended people that will suit you completely, but you will also get a closer look into your way of thinking and what you need in a relationship.
It could seem that this sign up process takes a lot of your time, but be patient since you won't be able to message anyone unless you've filled out at least a half of your profile.
After your profile is done, the website will suggest potential matches to you, but their photos can't be seen until they themselves give you permission.
This is just one of the website's many privacy and discretion features.
One of the ways to unlock all of the features of the website is to sign up for a premium membership, which has a number of benefits.
With the premium account, you have no limits when it comes to messaging, you can contact other users as much as you want, search the available people in your area and see the list of your profile's visitors.
OFL Top Recommendations based on 100,000+ Survey

"Serious Relationships"
"Discreet Hookups"
"Best Course for Men"
"Quick Flings"
"Normal Hookups"
"Our Quiz"
What Parship.es managed to do by these privacy features is keep user's personal information safe from potential fake profiles and scammers.
Not only that – this is a great way to control that only those people serious about dating have access to the website and its users so that no one looking only for little bit of fun can waste your time.
You are probably wondering how much you would have to pay to fully enjoy online dating in Spain with the help of this website.
There are several subscription durations you can choose from – three, six or twelve months, so you can the one most suitable for your needs and preferences.
Of course, choosing the longer premium subscriptions will cost you less on a monthly basis.
But generally speaking, the average price of a monthly subscription is £14.90.
Pros and Cons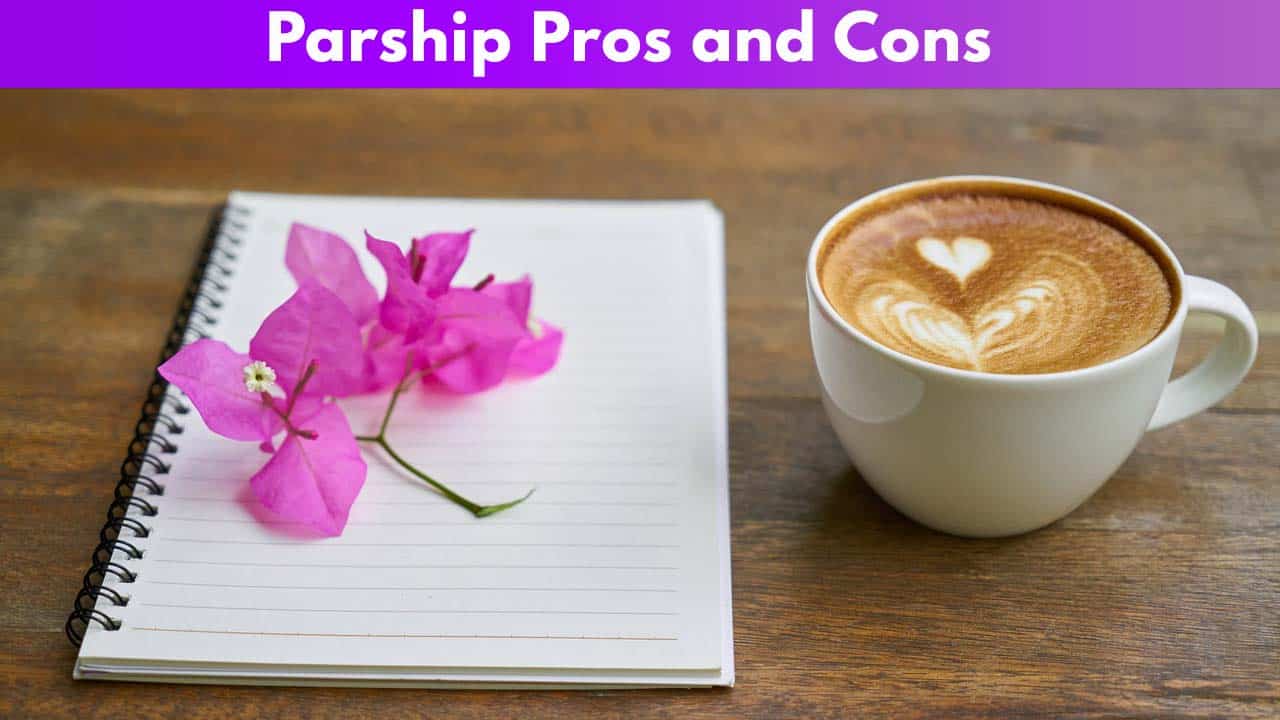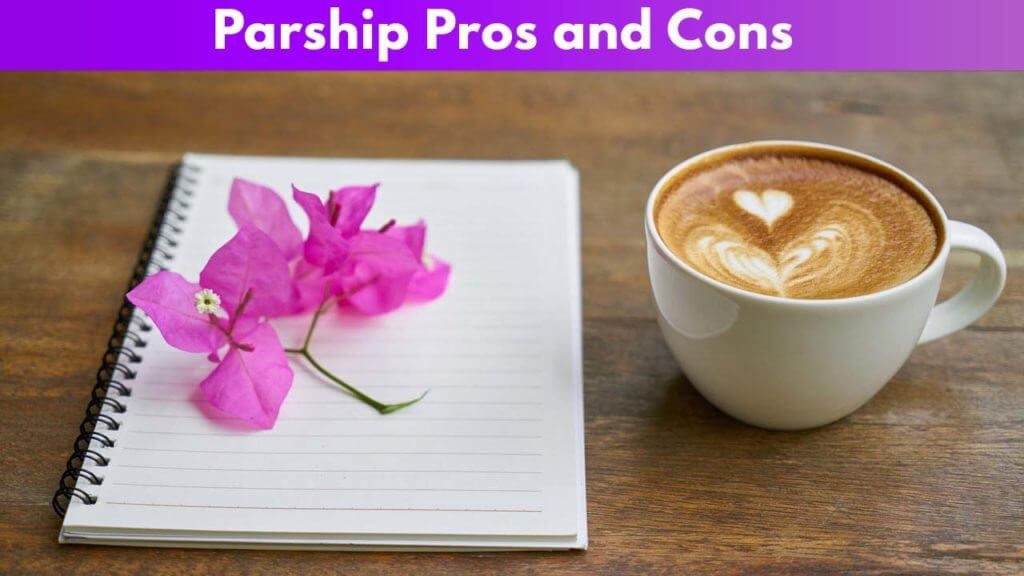 Pros
Dating advice on the website
App available for both Android and Apple
New singles each week
FAQ page with answers to a large number of questions
Success stories presented on the webpage
Privacy and security are guaranteed
Great ratio of female and male users
Cons
Profile photos of other people are only visible for premium users
2. Meetic.es


Rating
Registration 4.9/5
Making Contact 4.7/5
Profile Quality 4.8/5
Pricing 4.6/5
Overall Score 4.7/5
Description
The next Spanish dating website we would like you to learn more about is Meetic.es – one of the best Spain dating sites available all over Europe as a part of an international dating network.
What this means is that a number of dating websites are integrated into one system, so when you sign up in one country, you gain access to other sites in the net, too.
This could be a great opportunity for people who travel a lot, or simply want to come in contact with people from all over the world, just keep in mind that each of them is in the native language of the country.
Same goes for the Spanish website – if you're not a speaker you will have to rely on google translate since there's no English version available.
Now let's talk about the features of the platform, its main features, pros and cons.
The site itself is very serious when it comes to connecting real people and minimizing the number of fake accounts and scammers, and it does that mainly through the paid membership.
So yes, this dating site isn't free, but that lowers the chances of running into scammers and fakes, so you might want to consider investing your money in it if you're serious about meeting Spanish women, dating them, and maybe even something more.
You're definitely wondering just how much you have to pay and are the advantages you'll get by doing that worth it.
As with the previous website, on this Spanish dating site, you can register for free, but that gives you limited features and you can end up being underwhelmed by the results.
A free member can browse other people, but contacting them and starting a conversation is a feature available only after signing up for a paid membership.
Of course, you can choose between various payment plans, which have different durations and have diverse premium options available.
Just some of the premium features are choosing who has the option of contacting you, getting no ads while browsing the website and having no limit when it comes to how many people you can contact.
On average, a monthly pass is around €50, but as with any dating app, you get a discount if you choose the memberships 3 or 6 months long.
Once you've signed app for the website, the most complicated part is over and you will notice how easy it is to navigate on the platform and connect with others.
The principle is simple and based on making your profile as detailed as possible so that you can be found by other users based on a large number of search criteria the website is offering.
This guarantees the quality matchmaking process and makes your chances of finding a compatible match higher.
Just like you can be discovered by other singles, you can do it too by searching up people using filters like date of birth, height, life habits and more, or you can simply browse the profiles suggested to you.
Pros and Cons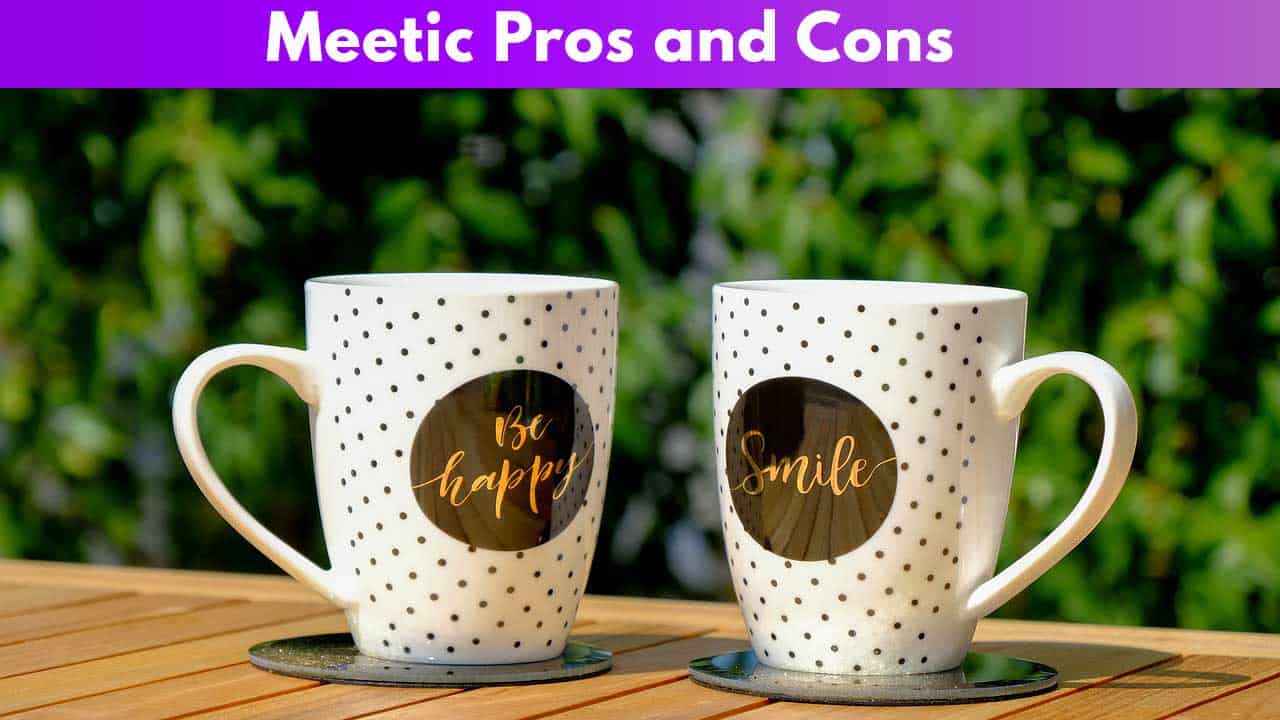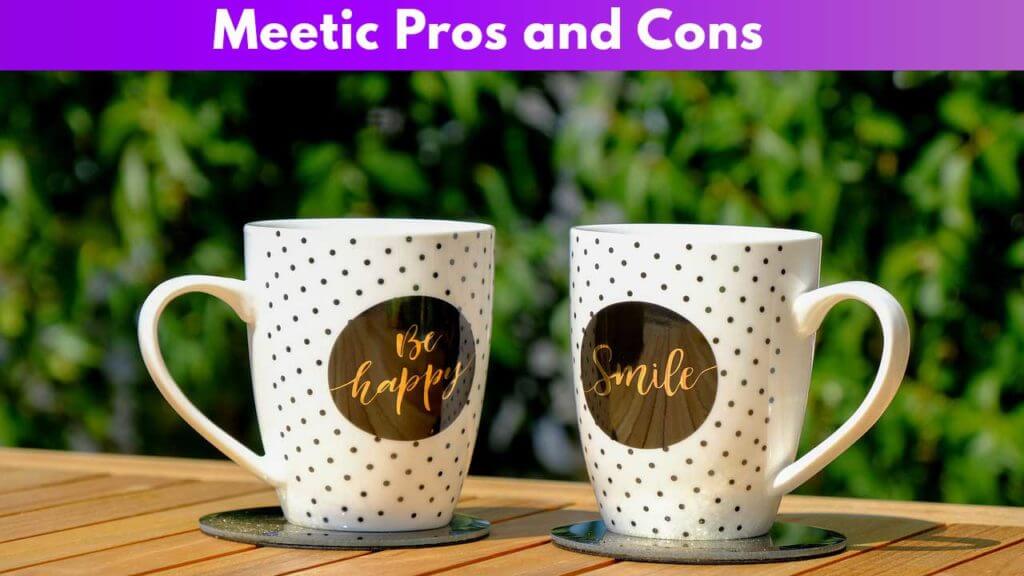 Pros
One of the most widespread dating websites
Easy navigation
"Incognito" mode
Large number of accounts
Detailed profiles
A selection of best profiles is available
Access to singles events close to you
App for both Apple and Android

Cons
No English version of the website available
3. eDarling.es

Rating
Registration 4.9/5
Making Contact 4.6/5
Profile Quality 4.7/5
Pricing 4.5/5
Overall Score 4.6/5
Description
Are you in your 30s, tired of casual dating and looking to settle down with someone, a person you can engage in a long-term relationship with?
In case that sounds close to your situation, this is one of the best Spanish dating websites for you.
The demographic analysis of the accounts on this website shows that most users are around 30 and 40 years old.
The sign-up process is effortless and won't take up much of your time.
Apart from entering your basic personal information on the home page of the website, you will also be asked to fill out a personality test.
No worries, answering these questions will take about half an hour and you will be asked about your habits, likes and preferences when it comes to love and relationships.
Responding to these as accurate as you can is really important in order for the website to connect you to people compatible with you.
Your answers will be compared to other people's as the main criteria for matching you and other singles, and you can also edit the sections of your personal profile to help people learn more about you.
What this way of connecting people also means is that you won't be able to search for the user's profiles on your own like on some other websites.
You will instead be presented with a maximum of 7 matches every day that you can "like".
On one hand, it could seem like you lose the freedom of choosing people you find suitable for you, but on the other hand, this could be ideal in case you don't have much time to spend on dating.
As with other websites on our list, there are some features offered only to the premium users.
As a free member, you will be matched with others but won't be able to see their photos, and you'll have limited messaging options, so you should think about upgrading to the premium version in order to get the full experience.
In addition, a paid membership will also provide the possibility of contacting people by text messages, the ability to see who visited your profile, and a larger number of profiles suggested to you on a daily basis.
The price for the premium account on this website goes between €22,90 and €39,90, depending on how many months you decide on.
There are also different levels of membership when considered which premium features are provided.
For example, you can choose the most affordable one but you won't be able to see all of the photos of others, see your profile's visitors or read receipts of messages.
In the end, it comes to you which membership type you will choose, based on your personal preferences and what you want to get from the dating experience.
Pros and Cons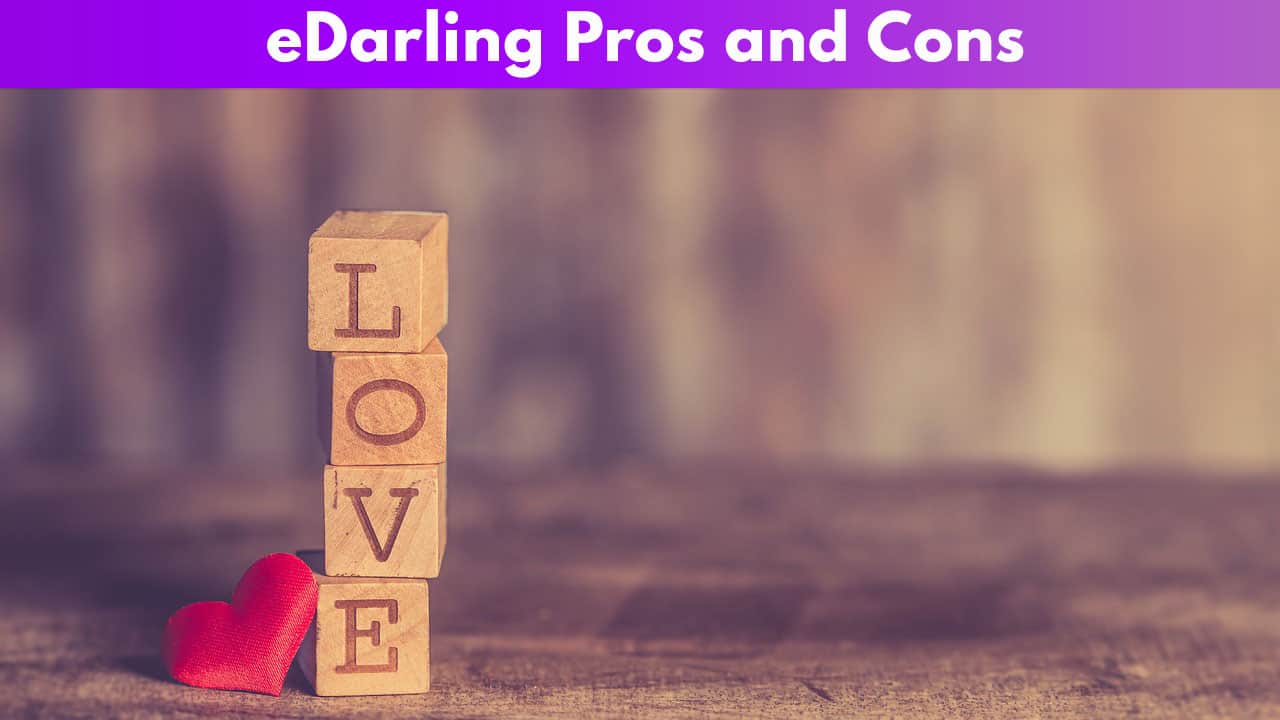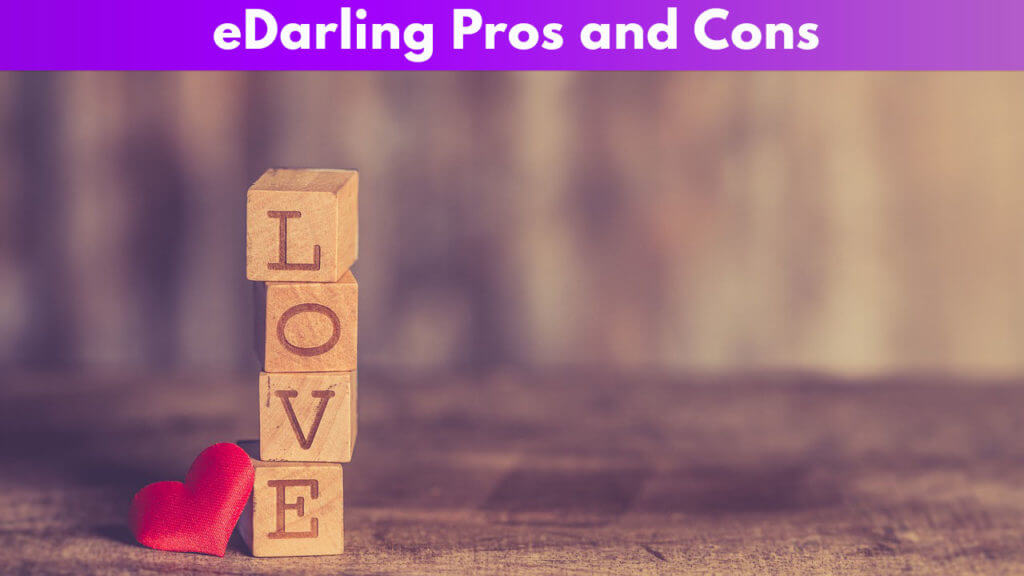 Pros
High-quality profiles
Downloadable for Android and Apple
Dating tips on the website
Strict data security policy
Customer support available
Cons
4. Zoosk


Rating
Registration 4.9/5
Making Contact 4.8/5
Profile Quality 4.7/5
Pricing 4.8/5
Overall Score 4.8/5
Description
Even though this website isn't based in Spain, it still is one of the most popular in the world and because of that, you can expect a lot of Spanish people to use it.
That and some of its other features are the reasons why we have it on our list.
This dating website has existed for over 10 years and has had over 35 millions of users, so you can definitely expect to have high chances using it when it comes to dating in Spain.
Signing up for Zoosk is quick and effortless, and you can even use your existing Facebook account to do it or stick with your e-mail address.
What's different when compared to other dating websites is that you don't need to finalize your profile right away, you can do it after surfing the site.
While you're exploring other users' profiles, an automated greeting, which you can edit, of course, will pop up to people who like you.
Invest some time in making this greeting fun and interesting, because it can really get the conversation going with no hassle.
When it comes to the way this website brings people together, the most important factors it uses are your answers on only five questions, as well as your site activity – which people you like on the platform.
This means that more information is gathered the more you browse the website, which you can do using the search tool with various search filters.
If you want to make the most of your experience on Zoosk, which we're sure you do if you're serious and want to meet Spanish women, think about subscribing to the website.
You can choose between memberships that last one, three or six months, with the prices of $29.95, $19.98 or $12.49 per month.
As you notice, the longer subscription you choose, the lower the monthly fee will be.
But, you should also know that your subscription can't be cancelled until it expires, so keep that in mind when choosing the duration most suitable for you.
What you get for the prices of a premium account is the freedom of sending unlimited messages, actually chatting instead of using only automatic greetings and seeing who took a look at your profile.
A shared feature for both free and paid members are Zoosk coins – a tool that can be earned or paid which enables premium options of the website, such as profile boost, incognito mode or message read receipts.
Is your privacy and security on a dating website important to you, and do you want a carefree experience during which you can focus only on dating?

Thankfully Zoosk has taken care of anything that could cause you any trouble.
Being a dating website that exists for a long time now and had millions of users, Zoosk has a lot of experience when it comes to users' privacy, and it encourages users to report any problematic behaviour or spam accounts.
Also, their help centre is available to users either through e-mail or phone, which can be helpful in case you have any questions you need to be answered or encounter any problems during your time on the website.
Pros and Cons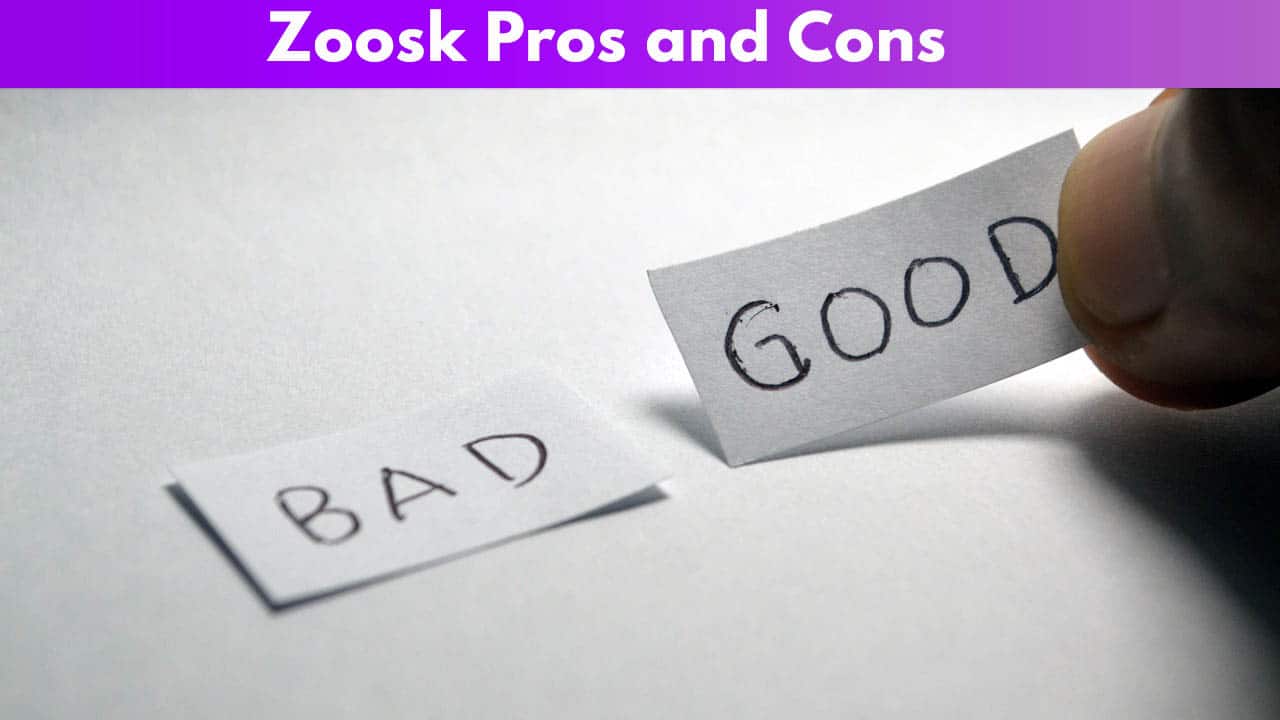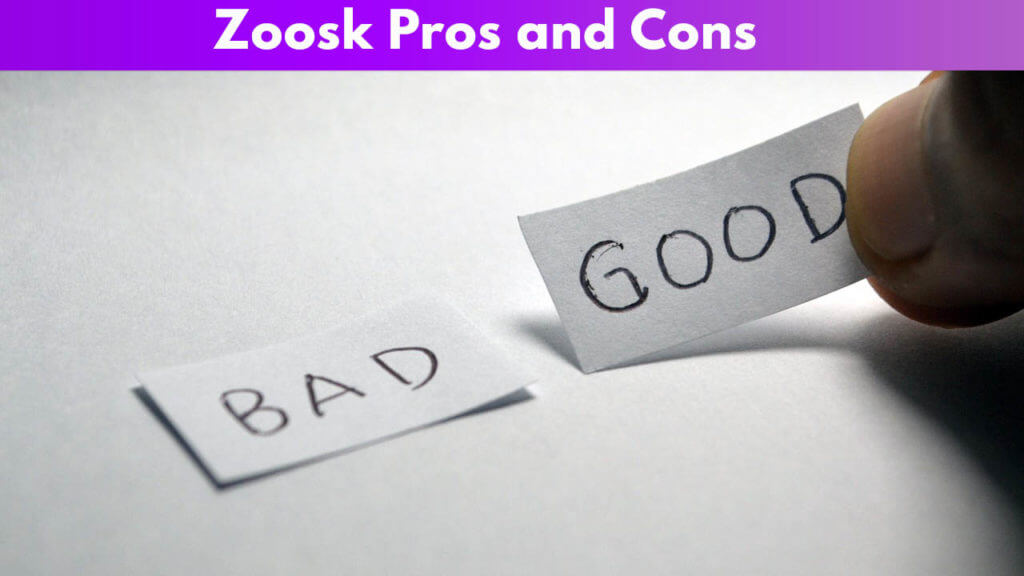 Pros
Great dating app available on all mobile phones
Dating and relationship tips on the website
One of the biggest user bases in the world
Success stories by couples on the blog
Customer support via e-mail or phone

Cons
There is an activation fee added to the subscription price
5. eHarmony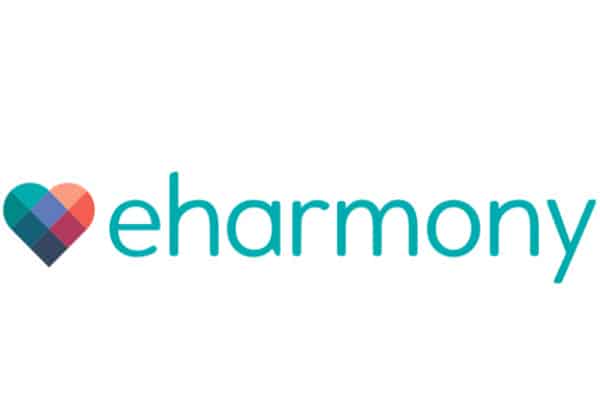 Rating
Registration 4.6/5
Making Contact 4.8/5
Profile Quality 4.9/5
Pricing 4.5/5
Overall Score 4.7/5
Description
As the previous website for online dating in Spain we talked about, this one is also not strictly Spanish, but considering the number of people using it, you can expect to find Spanish people on there.
This website actually has a Hispanic dating section devoted to dating Hispanic woman and men specifically.
The reason behind this is that the website understands how challenging it can be to find someone with a similar or same background and principles and wants to make the search for that person easier.
This website also relies on compatibility quizzes in order to match the right people together.
All you have to do when signing up is provide answers to questions, but be prepared to give out a lot of information about yourself.
You will be asked about your sexual preferences, what attributes you're looking for in the other person, your physical attributes as well as habits and behaviours.
Get ready to be personal and open when answering these – this will be the main information the website will use to narrow the people down to those who are a match for you.
And also remember to indicate you're looking for Latino or Hispanic people since this website is not strictly Spanish!
As you can probably see for yourself, on eHarmony you won't end up getting tons of matches on a daily basis.
But those you do get will be better and more suitable for you than those you could get somewhere else.
Again, there are two types of members based on whether they pay for the membership, and based on that they don't have access to the same features.
For example, free members, apart from the fact that they can sign up and fill out the questionnaire, can also see their matches and send so-called "smiles" to the ones they like, but that is about that.
In contrast to that, premium users have a much bigger variety of options on the site.
They are the only ones who have access to messaging options, lists of people who viewed or favourited their profile, and they can even browse people who were not originally proposed by the website.
Considering how useful these premium options can be when it comes to dating, we think it's worth it paying for one of the subscription offers.
Membership plans available are around $18 per month when getting the yearly subscription, up to around $57 per month for the 3-months plan.
This membership can be considered pricey, but when you think about the features you'll gain access to when signing up, as well as the fact that this website is one of the most used and most trusted in the world, the price makes sense.
It's also significant to mention the reputation the website has as one of the safest out there when it comes to protecting user's safety and personal information.
You can count on eHarmony to protect you from scams or any kind of problematic behaviour so that you can enjoy your dating experience in total peace.
Pros and Cons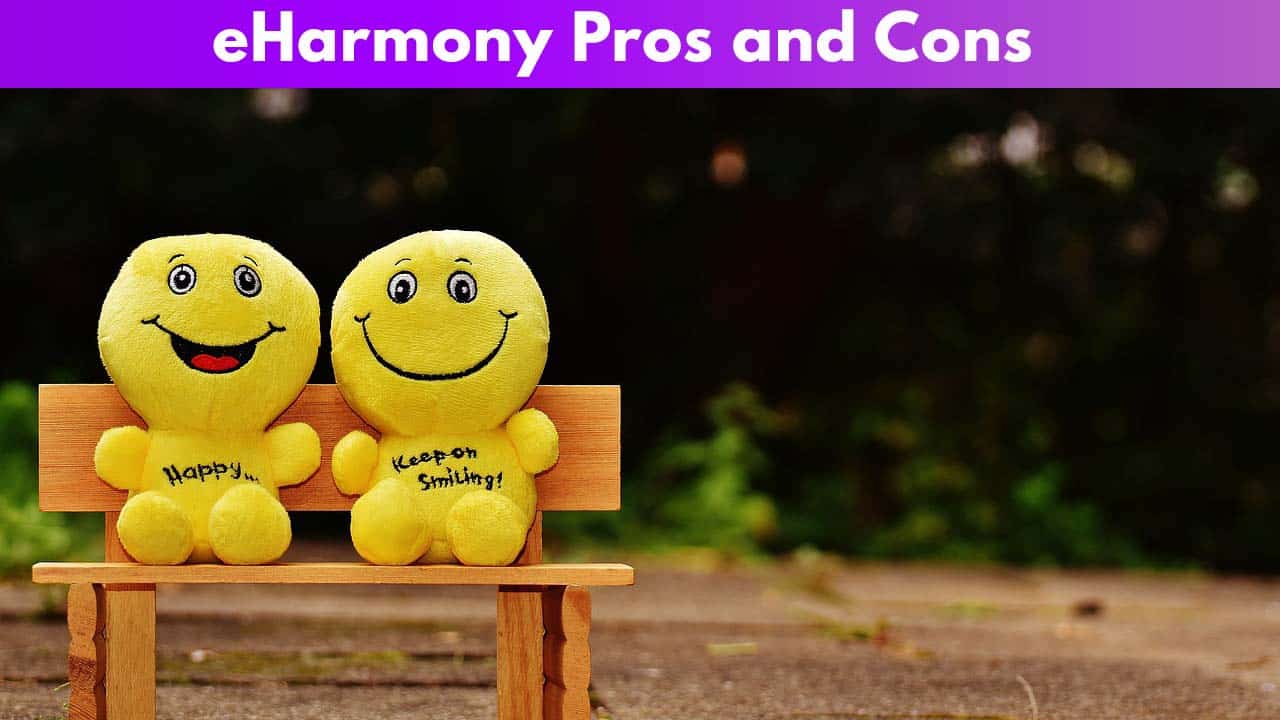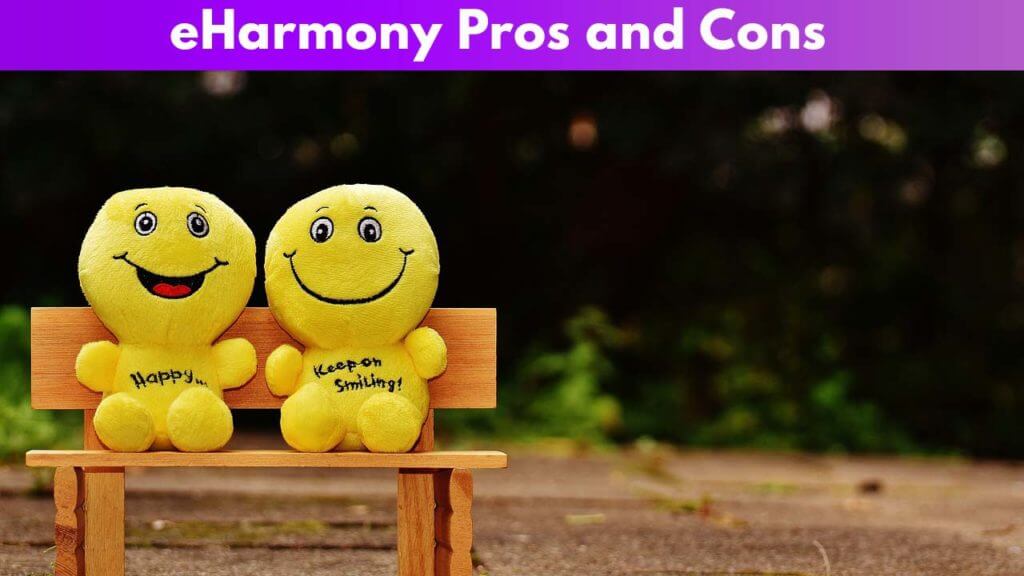 Pros
Over 2 million people matched
Free dating advice offered
Scientific compatibility tests
Website with 20+ years of experience
A trusted dating website
Success stories available on the website
Quality profiles
Cons
One of the most expensive dating website memberships
Final Thoughts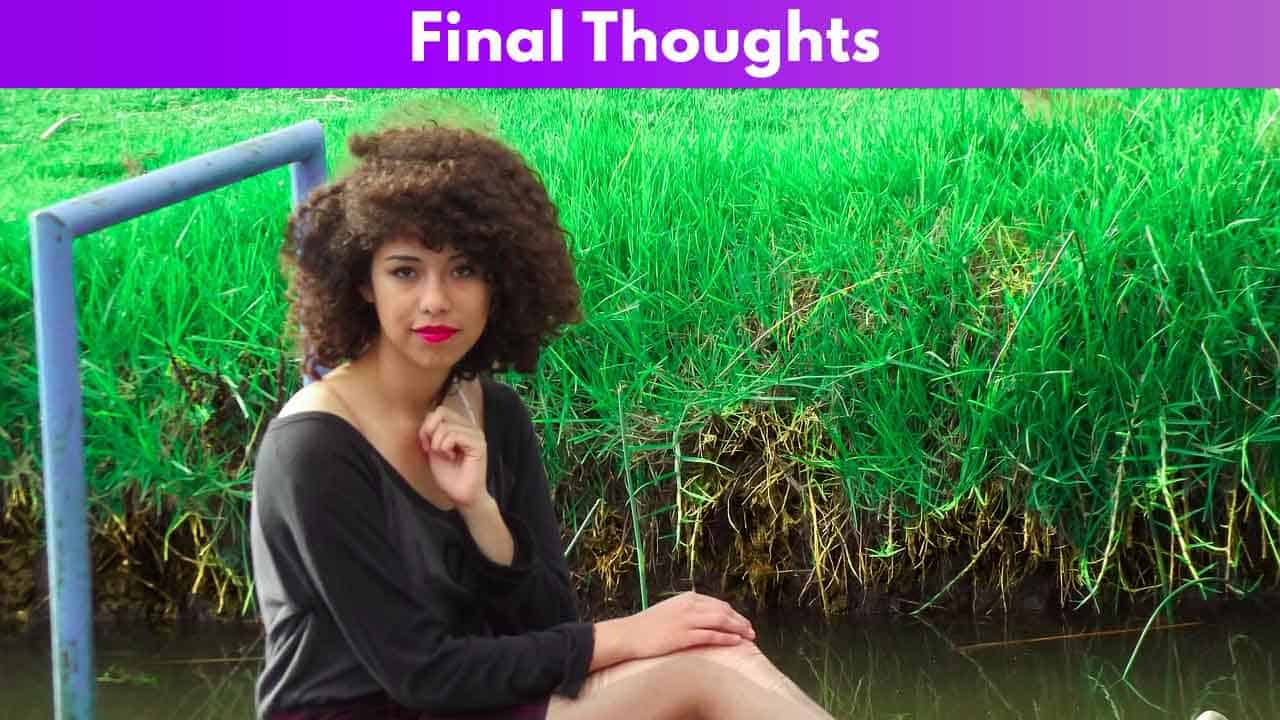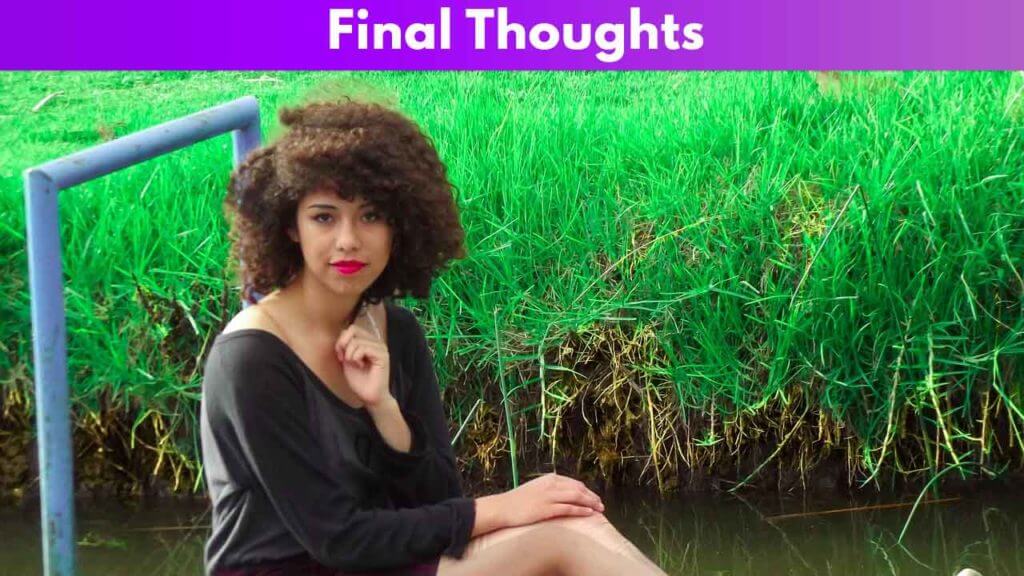 Hopefully, you found our choice of best dating sites in Spain useful and interesting.
We hope our analysis of different websites provides you with enough information to choose the dating platform most compatible to you and your preferences.
By reading our top picks you will have a much easier time when it comes to your online dating life, and master it, with finding the person for you, of course.
Take your time, study the websites and their Terms and Conditions in detail and enjoy your experience!
We wish you good luck in the search for your soul mate!