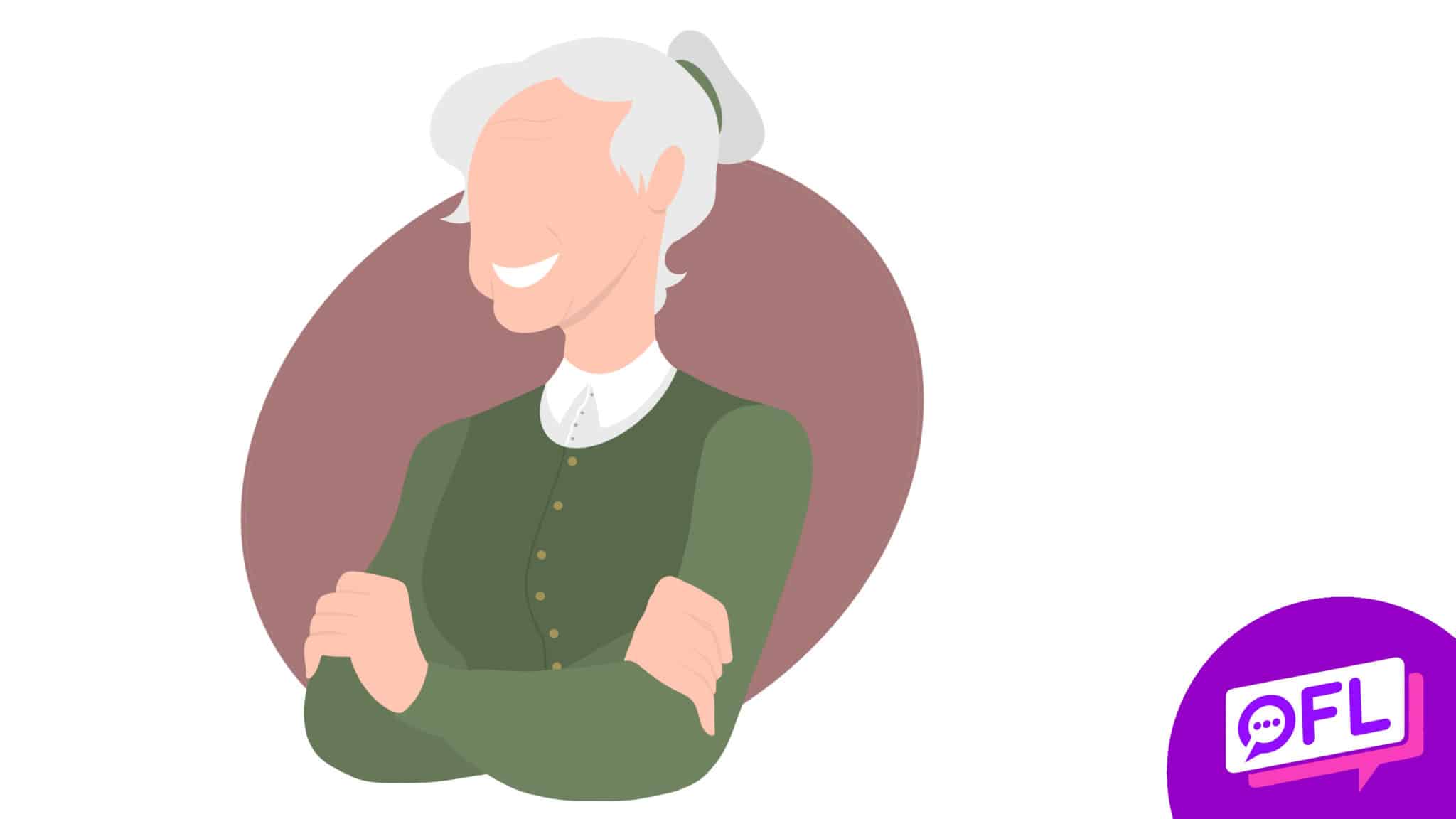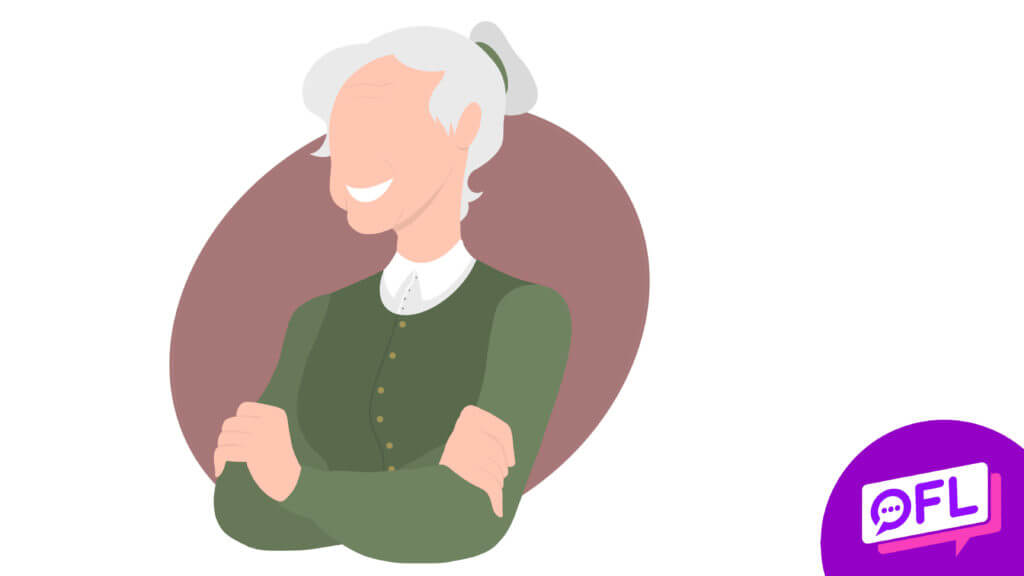 There can be nothing more traumatic than the death of our life partner.
It's a devastating blow that many find difficult to recover from.
But over time, while the memories of that love remain, the pain hopefully will become less.
And many widows and widowers move on as they attempt to find new love.
OFL Top Recommendations based on 100,000+ Survey

"Serious Relationships"
"Discreet Hookups"
"Best Course for Men"
"Quick Flings"
"Normal Hookups"
"Our Quiz"
Doing that in our modern world is made just a little bit easier thanks to online dating.
And yes, there are dating sites that cater exclusively to widows and widowers.
In this article, we are going to be looking at some of these sites as well as regular dating sites that you can use in your search for new love, particularly from the point of view of widows over 50.
You can easily decide which dating site will suit you in your quest for love.
Let's begin then.
Is your dating app giving you the best chance for success?
Make sure to take our online dating site/app quiz to find out.
It's a fact that people who follow our dating site suggestions have on average 2 extra dates per month.
Best Dating Sites for Widows over 50


OFL Top Recommendations based on 100,000+ Survey

"Serious Relationships"
"Discreet Hookups"
"Best Course for Men"
"Quick Flings"
"Normal Hookups"
"Our Quiz"
Signing Up – 5/5
Making Contact – 3.5/5
Profile Quality – 4/5
Overall Quality – 4/5
The oldest dating site on the net for widows and widowers
A strong user base of similar users
You can only send one free message per day
Widows and Widowers provides a platform for those who have suffered a great loss to find love again.
That journey is never easy, that's for sure but this online dating site provides access to others just like you.
They've suffered loss too and know exactly what you have experienced.
Sometimes, meeting up with someone that understands the pain, even the guilt that you feel when looking to move on, can be exactly what you need.
And according to their Facebook page, Widow and Widowers is the longest-running online dating site that provides a unique service like this.
In fact, the site has been around since 2004.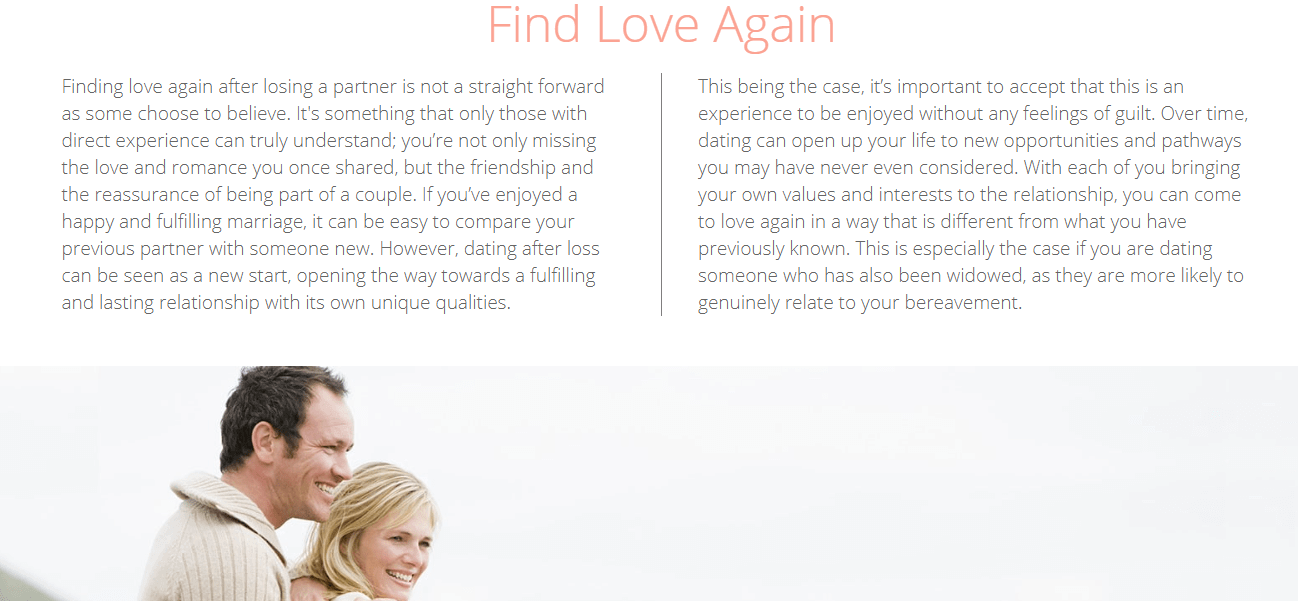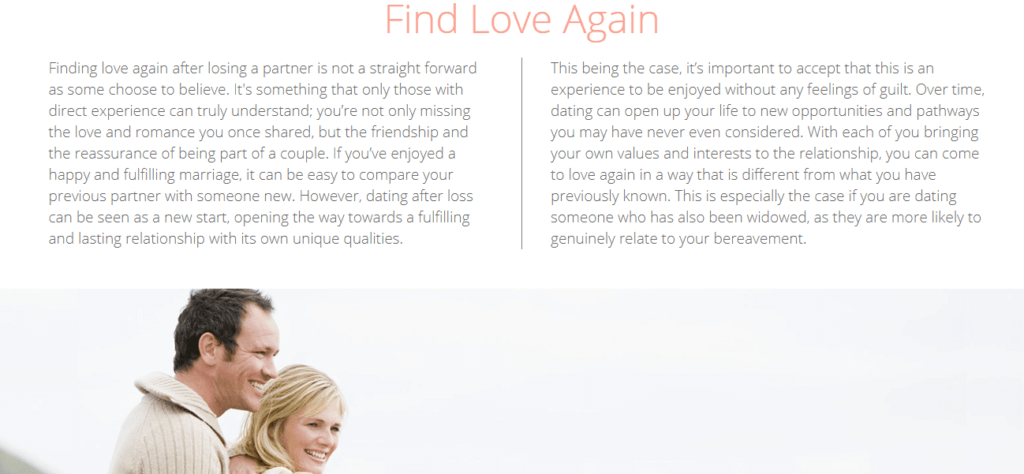 Ease of Use "mobile and desktop version"
Widows and Widowers offers a global platform for those looking to find love again.
As the first website of its kind in the online dating scene, it has built up a strong user base, particularly in the United States
Should you wish to start a profile on the site, you will first need to complete the registration process.
And that's not going to be too difficult either.
Simply provide the required information, as an example, your gender, the gender that you would like to meet and an email address and you can be online super quickly.
Note, however, the site only caters to heterosexuals at this point in time.
What I do like about the signup process is that there are some personality questions to answer, which more than help with securing you the right type of matchups the site provides you with when you log in for the first time.
The overall design of the site is extremely functional and you will mostly find your way around using the menu toolbar.
This links to the site search engine, your inbox, your favorites and you can see who has viewed your profile.
Regular users can search for others using the search engine, including advanced filters based on profile entries such as appearance and lifestyle parameters.
On the main page, you can view various matches as well in a matchup game while you can also see users that have recently joined the site.
There are so just many ways to help you find potential matchups.
When it comes to messaging them, well you are allowed one free message a day.
If you do upgrade from regular user to member of the site, other than unlimited messages, there are tons of extra things you can do.
For example:
You can see who has read your messages
You can see who has viewed your profile
You can start a dating diary
You can enter chat rooms to chat online
While there is no trial membership, you do have plenty of other options.
Here they are:
1-month membership: $19.99
3-month membership: $35.99
6-month membership: $63.99
1-year membership: $114.99
Please note, these prices were converted from another currency and may differ slightly due to the exchange rate.
1. What's Widow or Widowers' dating diary?
It's an added extra for membership.
Here you can record your experiences in online dating, or just talk about your feelings in general.
It's a blog feature offered by the site.
2. Can I search specifically for other widowers on the site?
Yes, you can.
As a member, you can narrow down your searches in terms of other users' current relationship status, for example, single, divorced, or widowed.
Who could look past a site that's dedicated to widows and widowers looking for love again?
All the users here are similar in terms of their situations and that's the strong point of the site.
Plus Widows and Widowers has all the tools you need to help you find love and help heal your heart.
It gets an excellent 4.1 out of 5.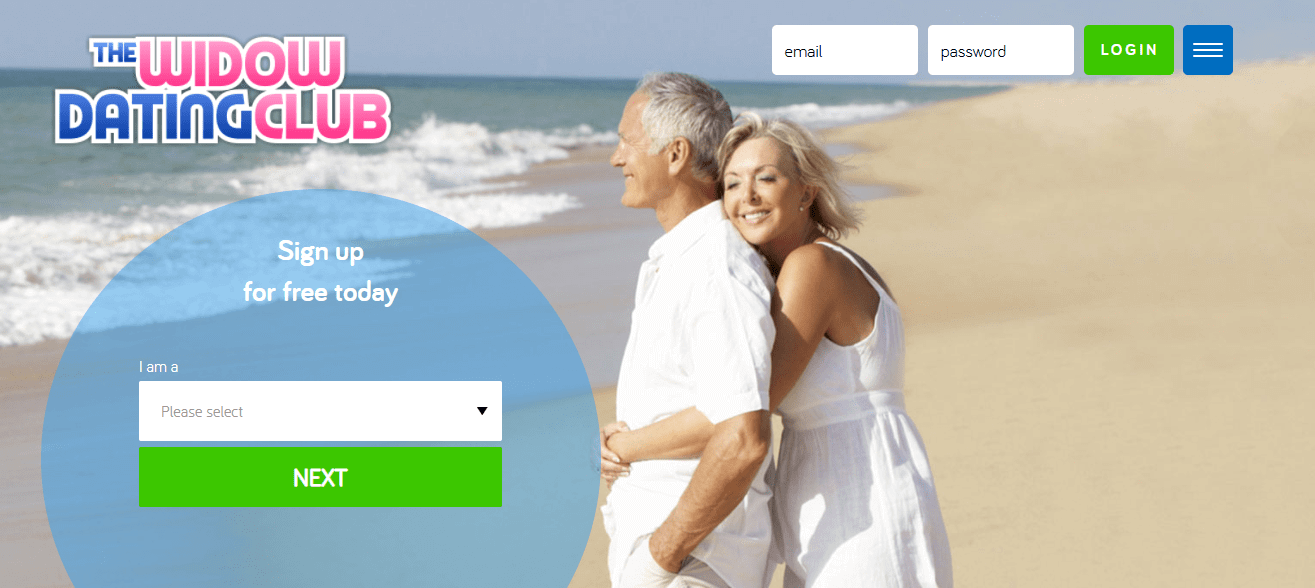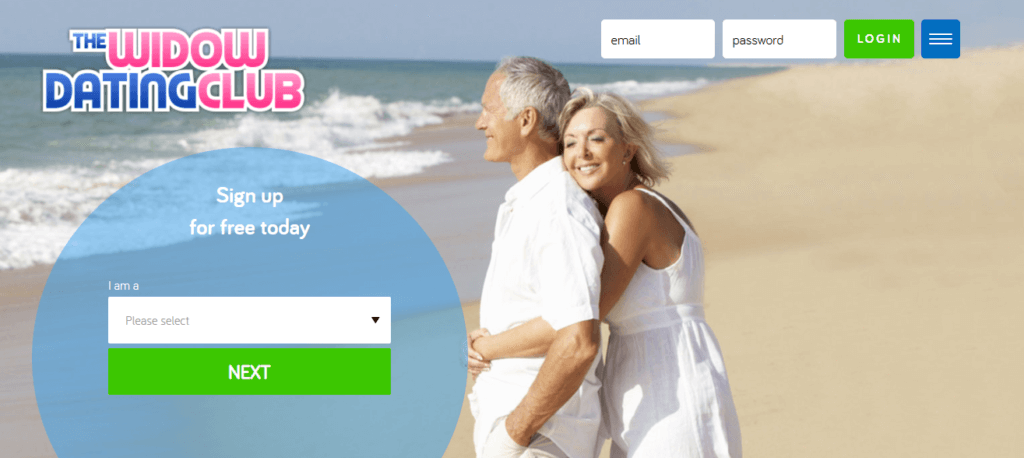 Signing Up – 4/5
Making Contact – 3/5
Profile Quality – 3/5
Overall Quality – 3.5/5
Well-designed website
Large database of users as it shares with other dating sites
A safe dating community aimed at helping widows find love again.
That's the basic premise behind The Widow Dating Club.
It's important to note, however, that this isn't a standalone dating site dedicated to widowers only.
It clearly states on the registration page that The Widow Dating Club is part of a shared dating network.
And what that means is not all the profiles that you find on the site will be widowers or widows.
But I don't really have a problem with that at all because it ensures that the user base of what is a niche form of dating grows.
And that can only be a positive in your quest for love.
Obviously, if you want a site that the users have gone through the loss of their partner, you are going to have to look elsewhere, but I am sure that's not a major requirement for widows who are looking to date again.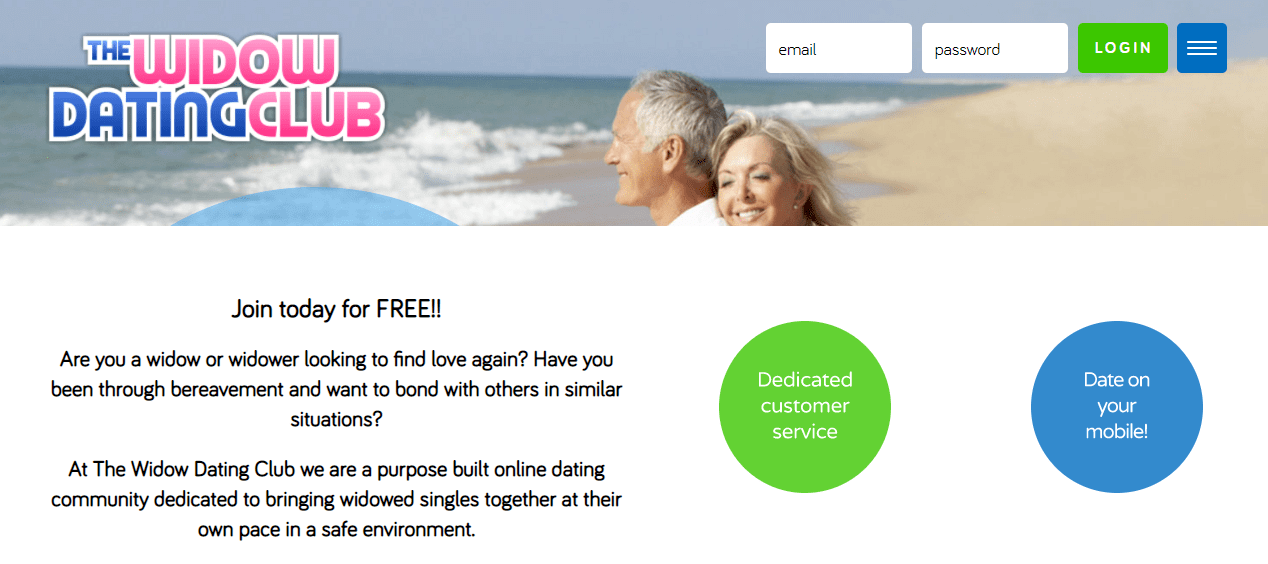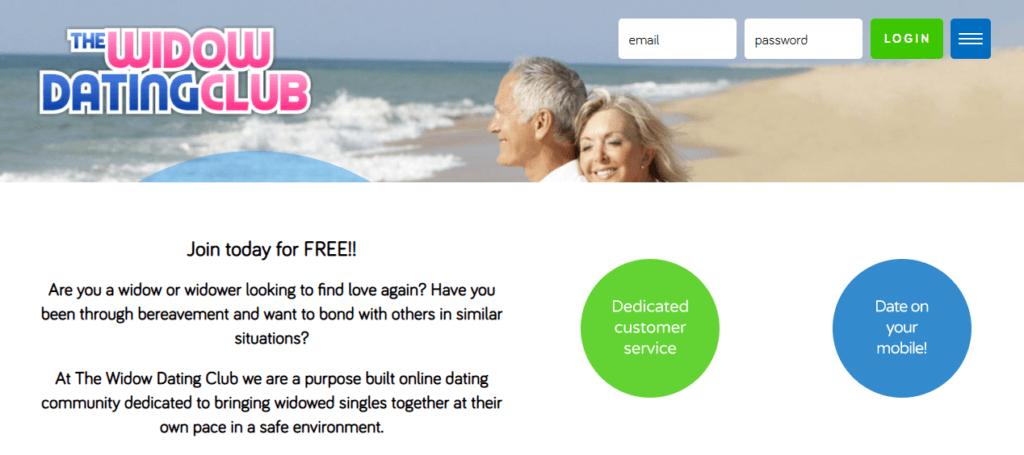 Ease of Use "mobile and desktop version"
So let's talk about The Widow Dating Club and the registration process.
It's simple enough although you will have to complete it through the website because there isn't an app for this online dating portal.
Registration requires all the regular information that dating sites need with the most important being a username, password and email address.
That gains access to the site but before you can start to use it, make time to fill out your profile.
The site itself is well-designed and you won't have any trouble finding your way around.
As a free user you can:
Search for matchups
Send as many winks to establish contact with other users
Favorite other users
Get emails if someone has favorited your profile
Receive messages from members (but you cannot reply)
So while you might be able to find the right kind of matchups, as always with online dating sites, communicating with them is virtually impossible without paying a monthly fee.
Members benefits include:
Read and reply to messages
Instant messaging (like a chat room)
See which users have browsed your profile
Add additional photos
It's not that much extra but of course, messaging is key.
The Widow Dating Club Cost
The Widow Dating Club has four membership types.
These are for a month, three months, six months and a year.
The prices for these are:
1-month membership: $29.95
3-month membership: $59.95 ($19.99 per month)
6-month membership: $99.95 ($16.66 per month)
1-year membership: $139.95 ($11.67 per month)
It's a little bit more expensive than Windows and Widowers for much the same features.
Of course, it has extra members because as I mentioned it is a shared user base, not strictly only widows.
1. Is The Widow Club legit?
Yes, it is.
It is run by the Venntro Media Group.
2. Do I need to be a member to message other users?
You can receive messages from members of the site but you cannot reply without membership.
Luckily, it's not that expensive to become one and you get many extra features.
The Widow Club gets a more than solid 3.3 out of 5.
For me, the pricing could be a little lower when compared to some of the other sites it competes with.
But having said that, all you need to meet up with another widow or widower is here.
It's well packaged and simple to use.
What more could you want?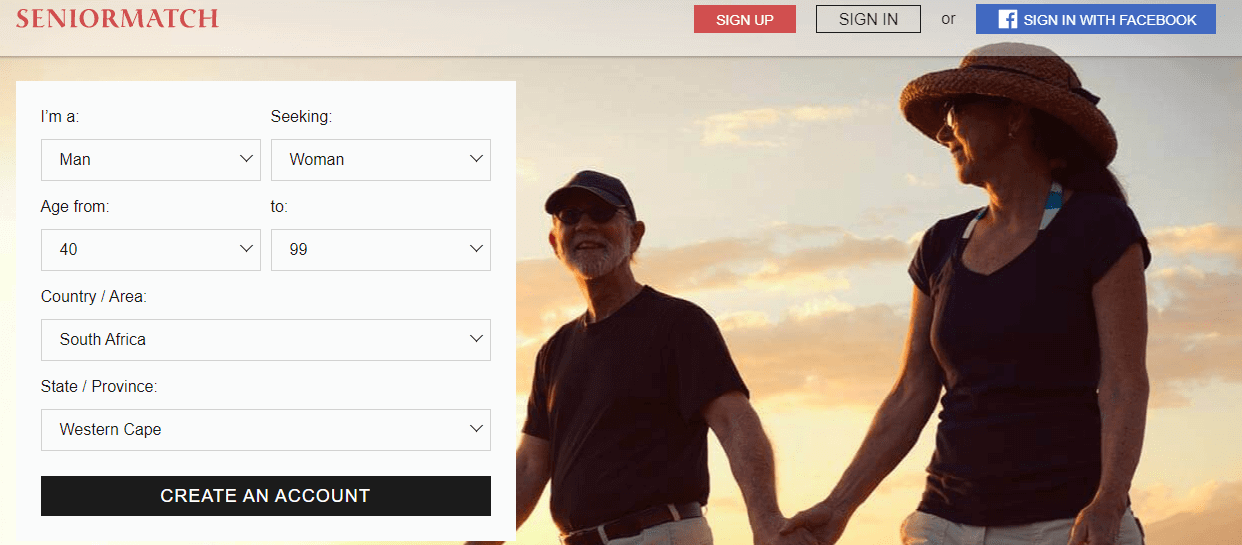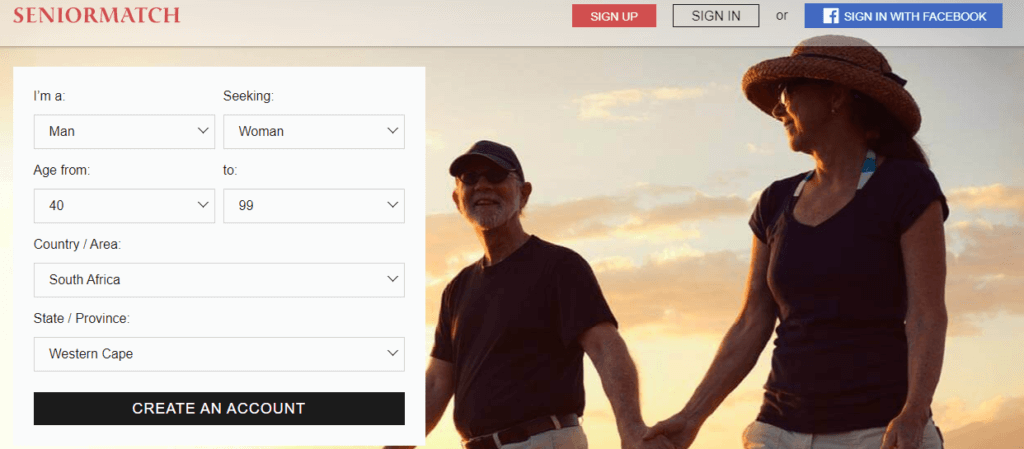 Signing Up – 4/5
Making Contact – 3/5
Profile Quality – 4/5
Overall Quality – 4/5
Large user base
The user base is over the age of 50
Apps for both Android and Apple handsets
Membership fees are competitively priced
Boring site design
Limited ways to contact others without membership
While Senior Match isn't strictly a dating site for widows and widowers, with the target market it is aimed at, naturally, amongst its clientele, you will find users that have lost their partners and are looking to date again.
But that's not the only users on the site obviously.
And therein lies your advantage.
As a widow or widower, there's nothing that says the next person you date should have gone through the pain of losing a loved one too.
In fact, perhaps it's even better for you to meet someone your age who hasn't.
That could be the perfect way to help you overcome your loss and move on, right?
That's why a site like Senior Match can help.
And because it has been online since 2001, Senior Match has built up a solid user database.
These numbers back that up:
Senior Match has over 1 million members around the world.
Over 260 000 of them come from the United States
Around 6 000 users are active each day
60% of the users on the site are female and 40% are male
So yes, this is a busy site.
In terms of user numbers alone, it's always going to offer more than a specific niche widow or widower site.
For me, that's a good enough reason to try it out as you look to find love again.


Ease of Use "mobile and desktop version"
So just how easy is it to register for a profile on Senior Match?
Well, you've got choices when you start, that's for sure.
You can either complete the registration process online or if you prefer, download the Senior Match app.
It's available for both Android and Apple devices.
If you opt for registration through the Senior Match website, you can speed up the process by logging in through your Facebook account.
I prefer to register using a valid email address and in doing so, you will have to provide the following information:
Gender
The gender you want to match with
The age ranges those matches should be
Where you are located
User name
Email address
Password
Before the site sends you a verification email, you will be expected to fill in your profile.
It's better to get it over and done with but don't rush because remember, this speaks for you along with your profile picture.
Once you've done that and validated your email address, you can access the site for the first time.
I must say, the design of Senior Match is a little boring but I guess the age groups it's aimed at don't need to be impressed by that at all.
They just want functionality and Senior Match has that by the bucketload.
Finding your way around is super easy with the main menu system at the top of the screen the best way to navigate the site.
I don't want to get too much into that because it's all pretty self-explanatory.
What I want to talk about is the implements that Senior Match provides users with to aid them in their quest to find the right kind of matchup.
And the site does this in a few ways:
Quick search: From the home page, you can launch a limited parameter quick search to provide you with potential matchups
Discover: Click the Discover menu to launch a more in-depth search with a host of extra profile parameters that you can add to refine it. Note this is for members only.
Spark: This is a roulette-style matchup game where you can view potential matchups and either like them or move on.
While you can reply to messages you receive from others, you cannot send your own to initiate contact with another user.
Waiting for someone to send you a message so you can reply is very restrictive, so my advice would be that if you find a worthy candidate to message, consider becoming a member of Senior Match.
So if messaging requires membership, let's look at just how much that's going to set you back and what options Senior Match provides.
Well, there is a one-month, three-month and six-month option.
This is how much they cost:
1-month membership: $29.95
3-month membership: $59.94 ($19.98 per month)
6-month membership: $95.95 ($15.99 per month)
Prices are reasonable that's for sure.
And I say that backed by the fact that Senior Match provides so many other extra features over and above the ability to contact someone.
For example, you get:
Extended search parameters
Reverse matches (people with similar profile inputs to you)
See who viewed, favorited or liked your profile
Blogs
1. Is Senior Match a legit site?
Yes, it is.
The site has been operational for close on two decades now and boasts over 1 million users
2. How can I contact Senior Match?
You can contact them by filling in this contact form.
Although it is not strictly a dating site for widows, I have no hesitation in suggesting Senior Match as one that you should try.
With so many extras offered to membership and well throughout pricing, not to mention the fact that it has a user base of over one million people, this is a site that can help you find love.
It gets a very solid 3.75 out of 5 as an overall rating.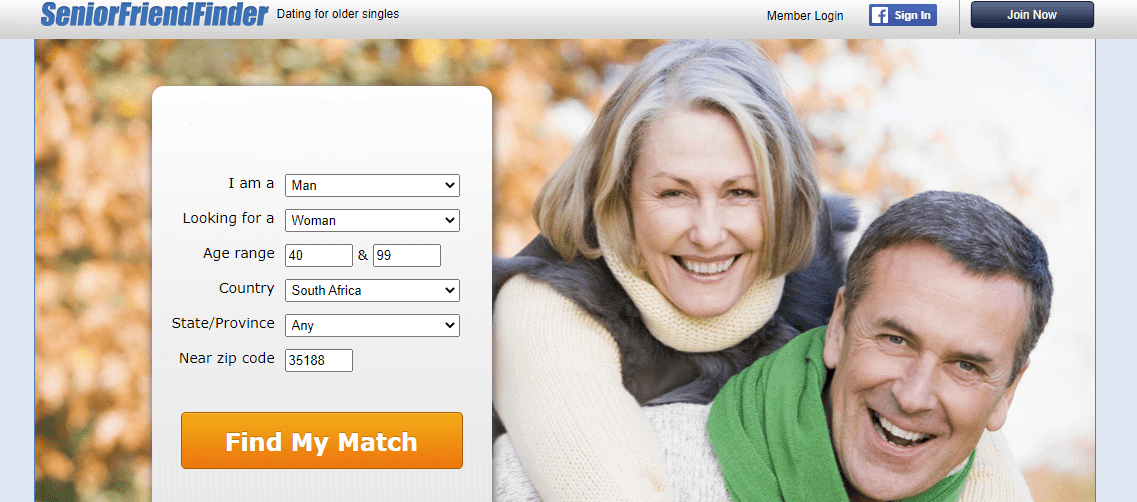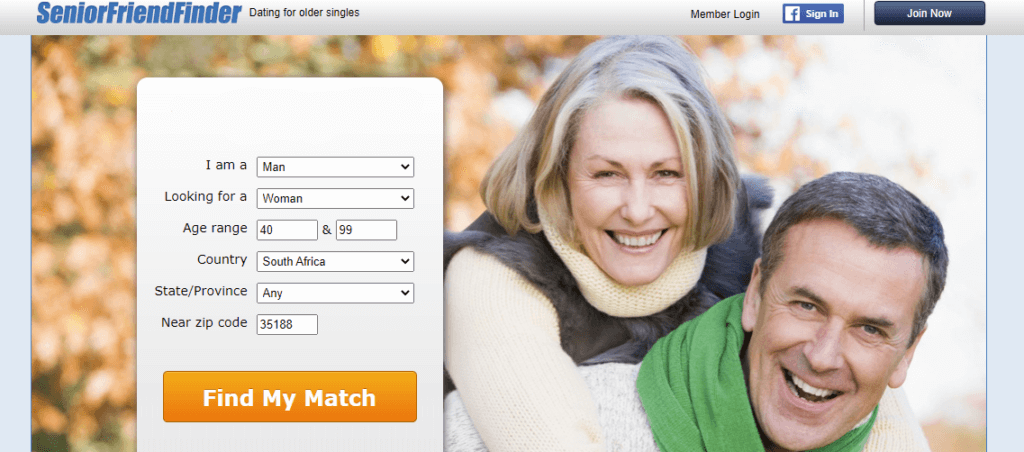 Signing Up – 3.5/5
Making Contact – 2.5/5
Profile Quality – 4.5/5
Overall Quality – 4/5
One of the older senior dating sites found online today
Excellent user numbers
Lots of extra features for those who sign up for membership
Regular users can't communicate effectively
Just like Senior Match above, Senior Friend Finder is not a niche dating site for widows over 50 but again, it's got the kind of user base that makes starting a profile here a no-brainer.
It's also one of the oldest senior dating sites on the internet, having started out way back in 1996.
It doesn't have the same sized user base as Senior Match but with around 500 000 users, you can't really complain, right?
That's way more than a niche dating site just for widows and widowers will have, that's for sure.
Of course, most of the users are over 50 as well due to the nature of the site.
So with the age of the user base and the sheer size of it, Senior Friend Finder is most certainly a suitable candidate as a dating site where widows over 50 can look for love.
Let's get into how it all works.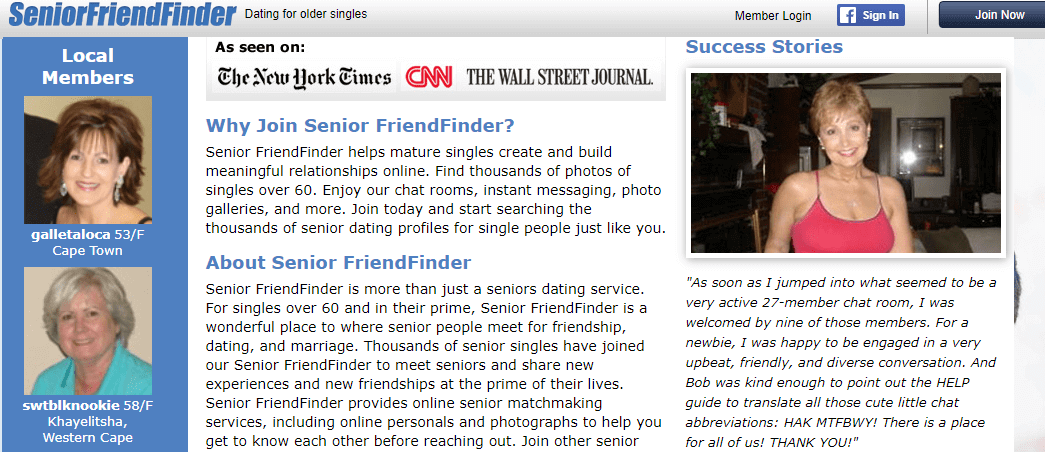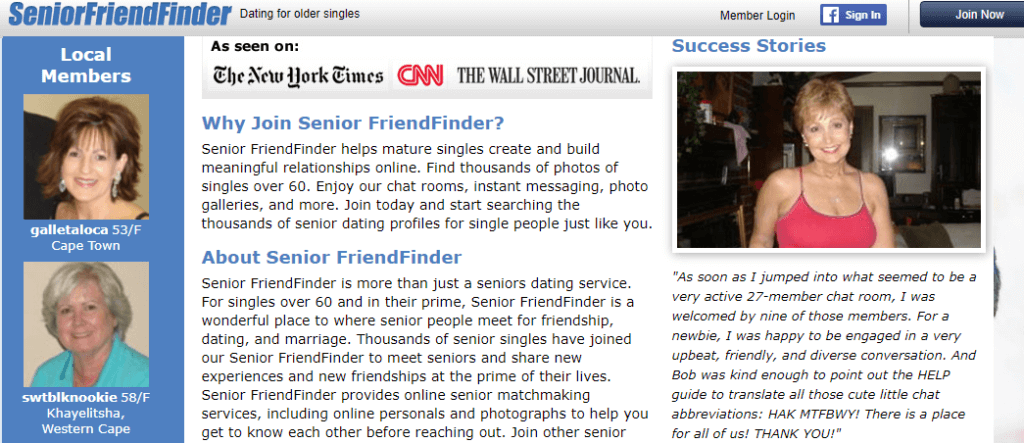 Ease of Use "mobile and desktop version"
Registering a profile on the site is simple enough.
And yes, you will have to go to the Senior Friend Finder registration page on your computer because, at present, there is no app for this dating site.
When you register, you will need to provide some information, just like the other sites we have covered already in this article.
Part of the registration process sees you providing some of the information that will appear in your profile but it's not going to take you that long to complete, roughly around 10 minutes.
Once that's all done, Senior Friend Finder will send a validation email that you need to reply to before you can start looking around the site.
Note that Senior Friend Finder will take you to the membership screen straight up.
If you don't want to purchase a membership, click on the Senior Friend Finder logo in the top-left of the screen to move away from the membership sign-up page as they make no obvious way to close it.
There are no bells and whistles on Senior Friend Finder but it's a well-designed site that even those who are not that computer savvy will find easy to use.
To navigate the site, use the main menu system found at the top of the screen.
Here you will find all kinds of tools to help you find matchups.
Menus here are:
Home: Take you to the home page
Mailbox: All messages are stored here
Notifications: Important notifications can be found here
My Stuff: You access your profile from here, make a blog post, upload photos and see who has flirted with you or viewed your profile.
Search: Probably the most important menu here, this is where can launch your own searches for love
Community: You can see other users' blogs here or start your own.
So while there's plenty to find your way around here, I'll leave that up to you when you use the site.
The most critical thing for us to discuss here is how Senior Friend Finder helps you to find potential matchups.
First up, the site gives you potential matchups to look through on the home page.
These are based on your gender preference and your preferred age range.
If there are enough people near to your location, they will feature here.
You can also search users that are currently online or those who have taken out membership on the site.
But of course, the best way to help you find that someone special is by using the search engine provided by Senior Friend Dating.
Regular users only get a little taste of what it is capable of because they can search with limited parameters.
Other than the regular gender, age-range and location, you can search when last a person has logged in.
This is useful and stops you from chasing up dead profiles.
If you choose to take out membership on the site, you can search with added parameters.
Without a doubt, this is the best way to help you find the ideal matchup for your unique taste.
These parameters include a wide range of information directly taken from other users' profiles.
That means you can really narrow down your search if you want to which is helpful if you live in a large city that's bringing lots of matchup returns with a regular search.
If you want to view profiles that are returned in searches in full or if you want to message another user, you will have to become a Senior Friend Finder member.
Messaging, advanced search parameters, profile boosting, and more.
These are the advantage of taking out membership on Senior Friend Finder.
Here's an idea of the packages offered by the site (there are two):
Silver membership (doesn't include all the extra features)
1-month membership – $19.99
3-month membership – $36.00 ($12.00 per month)
Gold membership (includes all the extra features)
1-month membership – $29.99
3-months membership – $59.95 ($19.33 per month)
Pricing is on point, that's for sure, even with the Gold membership option.
It's also inline (and sometimes better) than what Senior Friend Finder's competitors are charging.
1. Is Senior Friend Finder legit?
Yes, it forms part of the Adult Friend Finder network of dating sites.
It's also been around for over two decades.
Plus it's a registered dating site.
That's just three reasons why it is legit.
2. Does Senior Friend Finder have an app?
No.
At this point, Senior Friend Finder neither has an app for Apple or Android handsets.
Today, Senior Friend Finder scores 3.6 out of 5.
It's a site that widows can certainly use to help them find love.
There are lots of excellent features for members of the site and yes, to use it effectively you are going to have to become one.
Luckily, pricing is spot on for membership and even if you don't want all the features, there the Silver membership is even cheaper.