Raya is a dating app like no other.
And it's certainly not aimed at regular folk who might be looking for friendship, an encounter or even long term love.
That's because Raya is as exclusive as exclusive could ever be.
Rumors of celebrity as well as other high-powered individuals using Raya to meet people have been doing the round for a number of years.
OFL Top Recommendations based on 100,000+ Survey

"Serious Relationships"
"Discreet Hookups"
"Best Course for Men"
"Quick Flings"
"Normal Hookups"
"Our Quiz"
And that just fuels the mystique of the app even more.
But for such an exclusive app, does Raya get the job done?
Well, that's what we look into in this extensive review where we cover:
And in the end, you will know exactly what Raya is all about.
Let's get started then.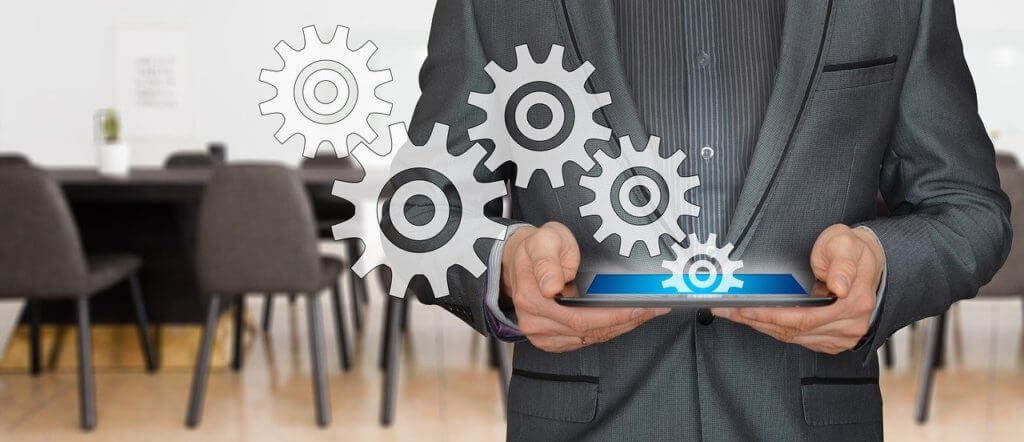 Raya Review in Video Form
Audio (podcast) form for those of you on the go
Ease of use – 4/5
Effectiveness – 5/5
Key Features – 4/5
Pricing – 5/5
Despite its exclusivity, Raya is very affordable
You are joining a very exclusive community if you are approved
Very strict membership rules
No bots or fake profiles found here at all
Very strict security measures
You will be put on a waiting list when you join up
You might never become a member
It a small user base, so you might not find anyone to match up with depending on where you live
Only available for Apple phones
There is no doubt that Raya is an exclusive dating app.
This is made clear to you from the moment you attempt to sign up to use it.
It's not the first dating app to work on a model such as this and it certainly won't be the last.
Do I agree with it?
Well, each to their own I suppose, but it has a little elitism about it, that's for sure.
So just who is using Raya then?
Well, members of the Hollywood elite have taken to Raya if the tabloids are to be believed.
Those include people like Sharon Stone, Drew Barrymore, Demi Lavato, Joe Jonas, Emma Watson and Tommy Lee, to name but a few.
Of course, it's not only these entertainment heavyweights that use Raya.
Raya is open to regular people (if you make it past the application process) and it's quickly taking hold with a fairly young client set, although it includes people of many age groups.
Breaking Raya's numbers down
So with an exclusive dating app such as Raya and the fact that we already know not just anyone can sign up, the numbers are going to be nothing like a more traditional dating site.
It is not for hookups (like BeNaughty or Ashley Madison) or only for serious relationships (like eHarmony).
But that's ok because those who want to become members of Raya want that exclusivity.
That's one of the main selling points of the app, right?
Finding the number of members of Raya, however, was simply impossible.
Nowhere do they say how many people have signed up over the years and they don't divulge how many active members are allowed on the app.
Remember, that's a small amount and contributes towards the fact that Raya has a waiting list of people wanting to join up.
There were some figures that we could find, however, that will give you an idea of just how exclusive Raya is.
Around 5 000 members are from the United States (which clearly is the country with the biggest member base)
Around 2 000 members are active on the platform each week.
I did say it was very exclusive!
Those numbers certainly back that up.
Gender ratios and age ranges
Also important to know is the gender ratio breakdown as well as the age range split of users of Raya.
When it comes to a gender split, Raya is pretty equal.
55% of the members are female
45% of the members are male
That tends to go against the grain when compared to regular dating sites found online where the male profiles are far more prevalent than female profiles.
In terms of age ranges, I mentioned earlier that Raya is popular with younger people but having said that, the numbers show users split across all age ranges.
Here is a breakdown of most the most popular ages ranges:
25-34 years old
35-44 years old
45-55 years old
18-24 years old
55 and older
Now that we know who the app is aimed at as well as who is likely to make use of it, let's take a look at just how easy it is to sign-up to become a member yourself.
If you'd like to try and crack the Raya community, you are going to have to download the app first.
And that's where you will encounter another example of exclusivity.
If you are an Android user, you won't be able to get the app.
That's because it's for Apple phones and only available on the iStore.
So sorry Android users, you are out of the running already.
Once you've downloaded the Raya app, you can start your application process.
Just another reminder that there is no chance that you will be accepted for the site straight up or at all.
So once you have the app, you will need to fill in a few forms regarding your application.
The information you are going to have to fill in here is standard when it comes to dating apps, for example:
Your name
Gender
Email address
Location
Birthdate
A photo
You also going to have to fill in what it is you do for a living.
If you know someone who uses the app, you will also need to add them as a referral (and of course, they should want to refer you).
The more referrals you can line-up the better, but that's far easier said than done, right.
If you want more details on signing up and other information about Raya, then visit this website.
Now when it comes to waiting to get vetted to use the app, there is no standard length of time that you are going to have to hold out.
It could be 10 days, 3 months or even longer.
Of course, if you are Drew Barrymore, you probably going to get vetted far quicker than a regular Joe.
How Raya decide who to allow in and who not to, is somewhat of a mystery.
But clearly, power players in various industries are the kind of people the makers of the app want as members.
And your application will go through a committee before you are given the all-clear.
Some say that your followers on other social media sites, particularly Instagram plays a massive part in your application as well.
In fact, you will need an active Instagram account to apply.
But if you have five followers and four of them are your family, you stand little chance.
I did say it was exclusive, didn't I?
Is there any way to bypass the long waiting period?
While some exclusive dating sites, for example The League, allow you to bypass the waiting period by signing up for a membership, Raya allows nothing like that at all.
You are literally in the hands of the committee who will decide if you are Raya material or not.
What happens, however, if you are approved?
How good is Raya in helping you find a potential romantic match?
Let's say you've been approved to use Raya.
What can you expect from the app and how does it work in helping you to find someone near you to hook up with?
Once you are in, Raya isn't all that different from any other kind of dating app you might have used before.
The thing is, you don't specifically need to search for people near you.
That's because the app using GPS to show you other members are near your location and you will appear on their app as well.
From there, you can select one of those people to check out their profile and also message them if you'd like to get into contact with them.
It's actually pretty simple and works extremely well.
All the messages you receive from other users are kept under a message tab which is easy to access when you want to read them.
And there is absolutely no limit to the number of messages you can send.
That's because once you are approved as a Raya user, you sign up for membership straight away and that gives you all the key features the site has to offer.
Browsing through other members
Raya is very visual and having more than one photo seems to be a thing.
When you click on someone's profile, the main part of it is taken up by their photo.
You will also see other information about the person including:
You can then add someone to your favorites or simply swipe past them onto the next profile.
Lastly, you can select the mode you want the app to work in.
There are two, social and work modes.
I will discuss both of these modes under key features.
Overall, the design of the app is modern and it's very functional, as you would expect.
It gives you all the tools you need to help you successfully find people near you to build connections with.
Earlier, I mentioned that if you are accepted for Raya, you will immediately have to pay to become a member.
There is no way around this at all.
Luckily, the membership fee is very reasonable and it is something that we will look at later.
So once you've paid for your membership, what do you get out of the deal, other than the chance to browse people near you.
Here's a rundown.
While Raya gives you a list of members near your location to browse, that doesn't mean you are just stuck to them.
As a member, you also have the chance to browse all the other members making use of the app.
And you never know just who you might come across.
2. Send all the messages you want
I bet normal people would love for their dating apps to allow them to send all the messages they want for the low membership fee that Raya charges.
And you can, there is no limit at all.
But of course, this is an exclusive dating site and you don't want to bother someone to the point it borders on harassment, right?
Earlier, I spoke about two mode settings that you can put the Raya app into, social and work.
But what are they exactly?
Let's start with social mode.
The name should give you an idea of how this works but in a nutshell, this is the dating site of the app.
When Raya is in this mode, you are using to meet other people, forge friendships or perhaps even more.
Basically, Raya is in social mode, for the most part, helping you to search for other users near you and then allowing you to get into contact with them by messaging them.
So then, what's work mode?
Well, because most of Raya's member base is high-powered individuals, when you opt to use work mode you are not looking for people to interact socially with.
Instead, it's all about getting to know others and the work they do, enhancing your business networks and more.
It's a clever addition to a sophisticated app that's for sure.
And that's it as far as key features go.
While you may think there aren't that many, an app of this nature and with what Raya is trying to achieve, I don't think you need any more than that.
Much of Raya's exclusiveness comes from the fact that it only allows certain people to become members.
That's already a key feature to start, right?
Other than that, it doesn't need to have that many others at the price point it asks for membership.
So let's get onto how much you are going to pay to become a member of Raya.
So you already know that Raya is very different from many of the regular dating apps you may be used to.
And so is the fact that you need to be a member to use it.
There are no free users here with the ability to use the app with limited functionality.
If you are accepted as a member of the exclusive Raya club, you will have to sign up for membership before you can make use of what it has to offer.
True to its overall uniqueness, there is only one option for the membership payment that you can make.
There are no long-term deals that offer discounts here.
But saying that, I am sure that when you hear how much Raya is going to set you back, you will agree that it's an extremely cheap service.
Raya only has monthly membership packages.
And these costs just $9.99.
How cheap is that!
I really would have expected that with the clientele they are after, Raya would cost closer to $50 per month.
Conclusion and Overall Rating
Thanks for taking the time to read our in-depth review of Raya.
In the world of exclusive dating apps, this is certainly the No 1.
Is it a little elitist?
Yes, maybe it is.
But at the end of the day, that doesn't really bother me that much as I thought it would.
You see, Raya is not promising to be what it is not.
Those that run the app are open and honest at just the kind of target market it is aimed at.
And that's not the general dating public, that's for sure.
Raya has identified a target market when it comes to dating and given those in it something to help them to connect with similar like-minded people.
For the most part, yes, these are high-powered individuals including some of Hollywood's elite but should I be concerned about that?
No, because there are so many other kinds of dating apps and sites for regular people to use.
Raya is simply not aimed at them.
So what rating am I going to give the app then?
Well, I give it a very solid 4.5 out of 5.
Other than the fact that it is a very slick app and so easy to use, I was blown away by the fact that price-wise, to become a member was so cheap.
Certainly, in my book, I see how an app like this has a place in the dating market.
But what do you think?
Do you think that Raya is too elitist?
Would you ever try to sign up for an app like this?
Let us know in the comments below.
Frequently Asked Questions
Raya went live for the first time in 2015.
This is one of those exclusive dating apps and clients are said to include Hollywood celebs.
So yes, I would say that Raya is safer than most dating apps out there.
No, it's not.
You are free to download the app and send in an application to become a member, but after that, if you are approved, you will need to pay per month to make use of the services on offer.
Again, that's all got to do with the exclusivity that Raya offers to its users.
While it is still a relatively new dating app, Raya is most certainly legit and registered for use in a number of countries around the world.
Daniel Gendelman first came up with the idea for Raya in 2014.
He quickly put his idea into action and by 2015, Raya was online.
Raya has quickly become a favorite with celebrities around the world and a number of them have used the app including Sharon Stone, Drew Barrymore, Demi Lavato and Joe Jonas.
Raya is an app-only dating site.
Also, there is no Android version, you can only buy it on Apple phones.
To join up, you need to download the app and apply to become a user.
Generally, first-time applicants are rejected and put on a waiting list because Raya only allows so many users active at a time.
As this is an exclusive app, if you know a current member of Raya, you can boost your chances of getting accepted.
To cancel your account on Raya, you would need to contact their support team.
The easiest way to do this is by emailing them at [email protected].
Once you have canceled your account with Raya by emailing the support team, you can delete the app from your phone.
To contact the team at Raya, email them at this address: [email protected].
Raya works differently than most other dating apps.
For the most part, it's about matching people up according to their location.
The app does this by showing you other Raya members that are near to you and then from that, you can view their profiles and see if you'd like to chat with them.
Raya runs an extremely tight community in which poor behavior is not tolerated.
Should you find someone who is behaving in a manner that breaks the member terms and conditions, you should report them to the Raya team using this email: [email protected].