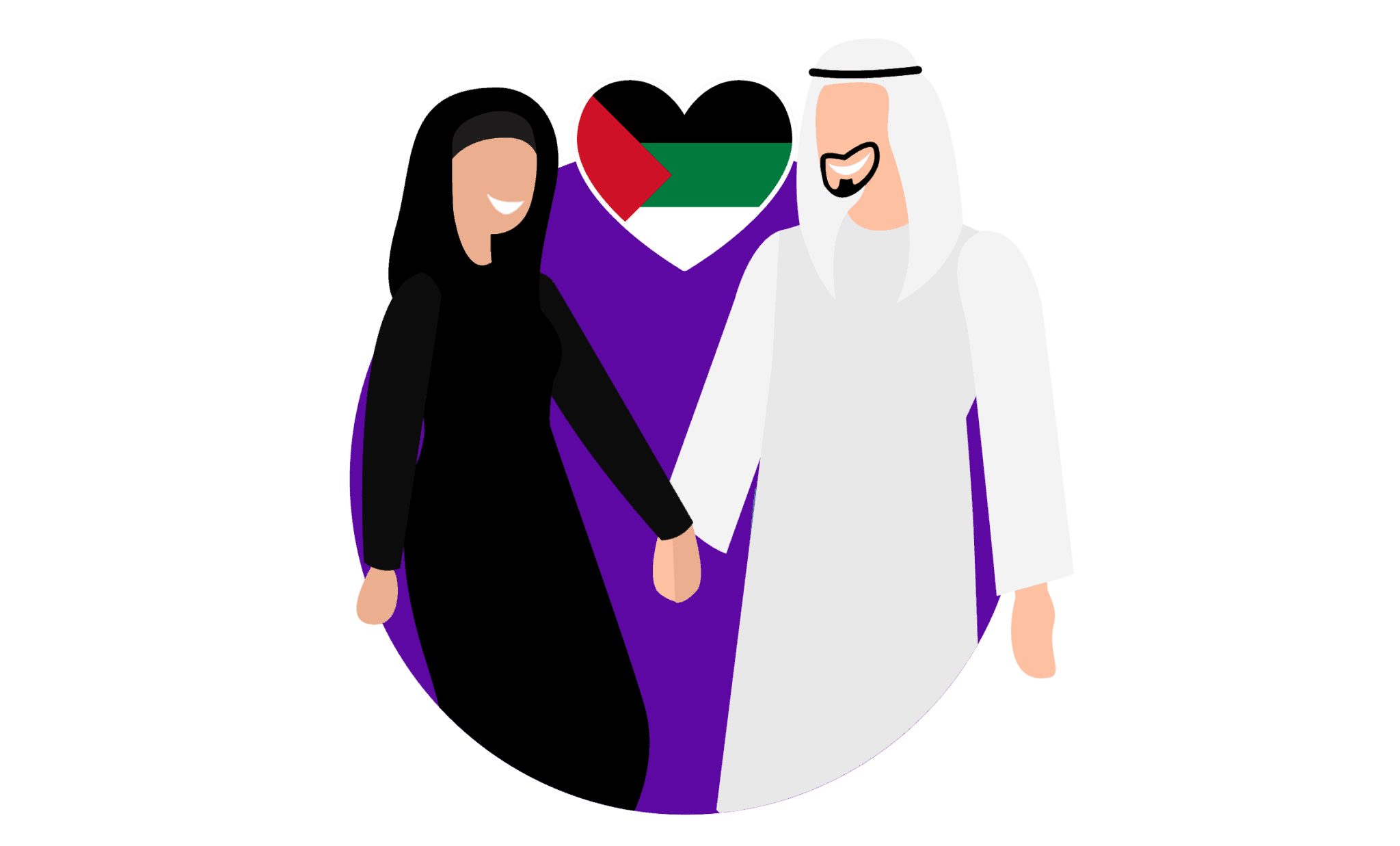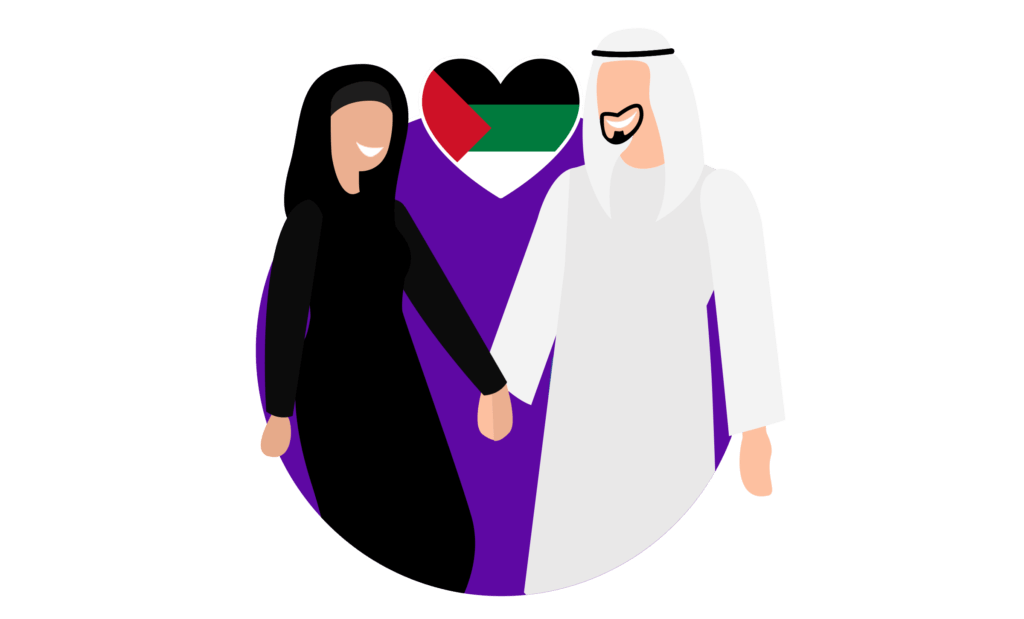 In these modern times, people are faced with modern dating too.
Everything is made easier, but some are still struggling to find their perfect match, or at least to get to know someone who you can occasionally talk to.
When various cultural influences are taken into consideration, then the concept of modern dating might even be disputed as inappropriate.
Still, if you are an Arab man or woman tired of being single, we will now present to you our list of websites you can safely use to meet someone without any negative implications.
OFL Top Recommendations based on 100,000+ Survey

"Serious Relationships"
"Discreet Hookups"
"Best Course for Men"
"Quick Flings"
"Normal Hookups"
"Our Quiz"
Without further delay, let's dive in!
Is your dating app giving you the best chance for success?
Make sure to take our online dating site/app quiz to find out.
People who follow our dating site suggestions have on average 2 more dates per month.
Best Arabic Dating Sites in Video Form
Audio (podcast) form for those of you on the go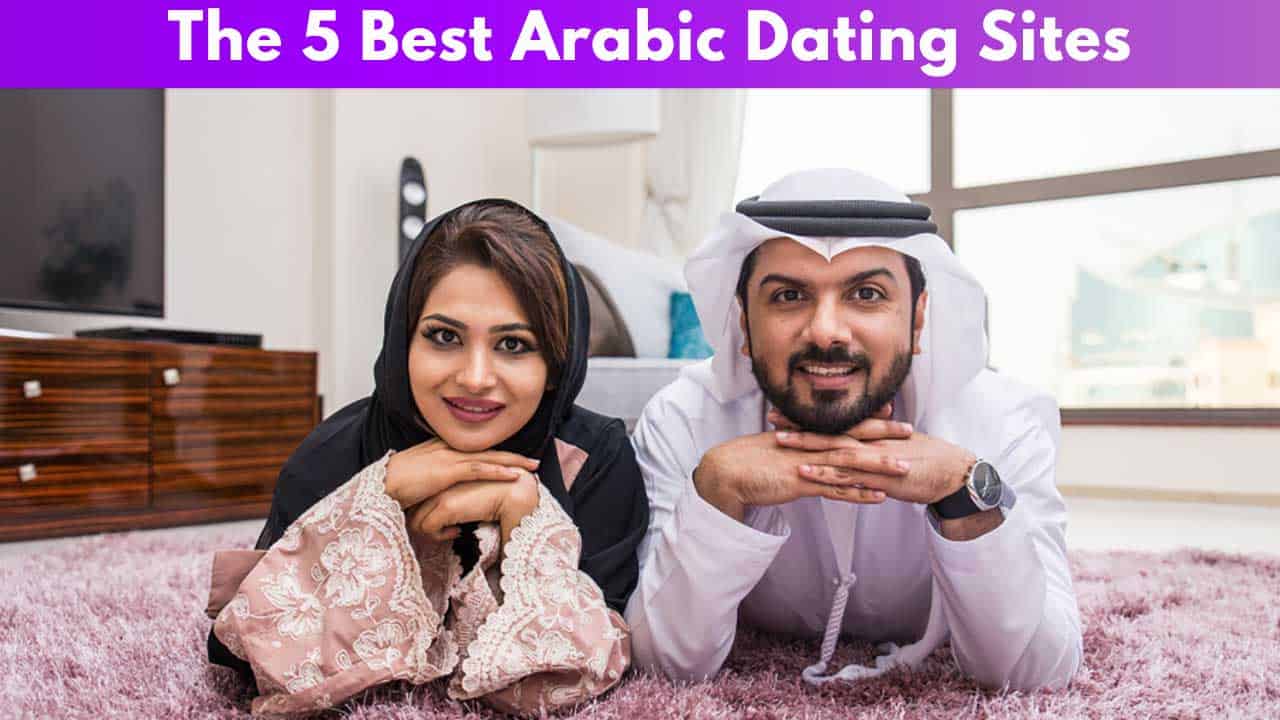 The 5 Best Arabic Dating Sites
Below is my list of the top 5 Arabic dating sites. I rank these on specific ranking factors such as price, registration, how easy it is to make contact, profile quality, and more. This will help you decide which of these is the best Arabic dating site for you.
1. Muslima

Rating
Registration 5/5
Making Contact 5/5
Profile Quality 5/5
Overall Score 5/5
Description
Muslima.com is a Cupid Media affiliate website designed specifically to cater to the needs of Muslim men and women searching for a date.
Muslima is one of the leading matrimonial sites that has helped thousands of Muslims around the world to find their match.
It is also one of the most trusted websites offering a membership database of over 4.5 million members.
The site operates globally with the sole purpose of bringing together single Muslims seeking an opportunity to marry and in the process it fully adheres to the Islamic rules of courtship.
The registration process is free and fairly simple at the same time.
You only need to enter your first name, gender, age and preferences, add a photo, provide your e-mail and password, or you can log in with Facebook instead.
Once you do this, you can freely browse through photos of other members and potentially start a conversation with someone you like.
Pros
Easy registration;
It operates globally, so you are not restricted within your current location;
It protects your private details by requesting you to enter only your first name;
Moreover, the site commits to not reveal your personal details in any case whatsoever and it also guarantees not to post or share anything on social media on your behalf;
It offers premium service and advanced messaging options;
Although its primary function is to help you find a spouse, it also enables you to seek people for friendship or dating purpose only;
You can browse either on your PC by going directly to the website or you can download the app from Google Play or AppStore for your mobile device;
The website offers the possibility to use chat rooms and webcam chat;
It follows Islamic rules of courtship.
Cons
You need to pay for the premium membership.
Who is it best for?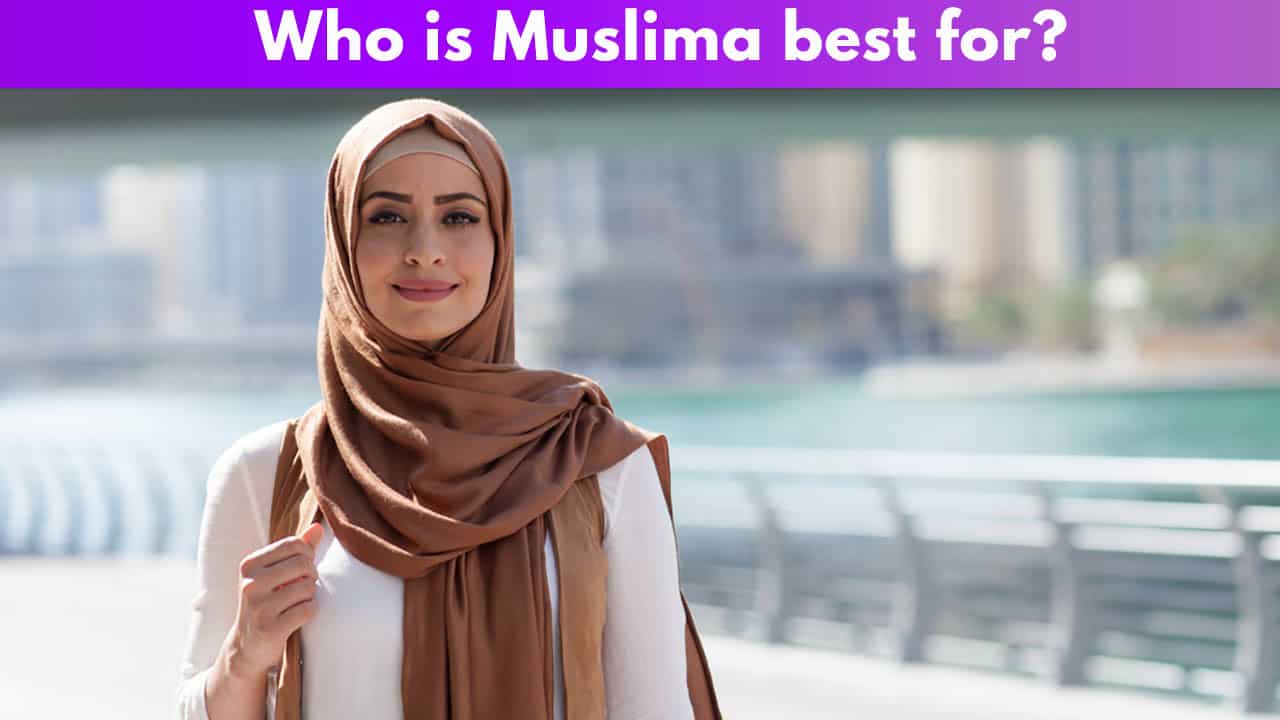 Having in mind that Muslima.com was originally designed for matrimonial purposes, it is safe to say that this is the best option for single Muslims of either gender who feel it's their time to settle down.
FAQ
The FAQ section of the site is not clearly shown per se so you need to dig a little bit.
To simplify your search, you need to go to the bottom of the page and search for Information > Site Map > Use Site > Member Help.
Along with other helpful feedback provided in abundance, this is where you will find answers to some of the most important questions which are listed hereunder.
1. How do I contact other members as a standard member?
There are multiple ways to contact other members if you are a standard member.
You can send interest and messages, you can read messages from premium members or you can also use Instant messages with premium members.
OFL Top Recommendations based on 100,000+ Survey

"Serious Relationships"
"Discreet Hookups"
"Best Course for Men"
"Quick Flings"
"Normal Hookups"
"Our Quiz"
2. How do I report abuse?
Abuse can also be reported in multiple ways; for example, you can click "Report abuse" in the message field itself, or you can go to the profile of the person who sent the message and also click "Report abuse".
Additionally, in Instant messenger, you can even click the "More" menu and click "Report abuse
In either of the cases, you will be asked to provide the reason for reporting abuse.
3. How do I hide/display my profile photo?
You need to go to your photo management page or choose "Photos" from the Members menu.
This is where a variety of options, including the option to hide your photo, will be presented to you.
Contact
If you should have any additional thoughts or doubts, you can always get in touch with the team.
If you follow the link https://www.muslima.com/en/general/contact, you will find multiple ways to get in touch with the support team and the good thing is that they have separate lines of contact for different areas worldwide.
2. ArabLounge
Rating
Registration 5/5
Making Contact 5/5
Profile Quality 4.95/5
Overall Score 4.9/5
Description
ArabLounge is another highly popular Arab dating website that has been operating ever since 2002 and is a member of the World Singles affiliate program.
Similar to the previous Arab dating site, it can also brag with 4.5 million made connections.
A distinctive feature of the website is that it is designed for both Muslim and Christian Arab men and women.
Joining ArabLounge community is free and is rather simple.
The form on the website homepage will ask you to provide the details on your gender and gender preferences, country and city where you live, date of birth, e-mail address, username, and password.
Once you create the account you can edit your profile so as to leave a good impression on potential matches.
Pros
The process of registration and profile creation is easy;
They operate throughout Arab Diaspora;
The site protects your privacy by not revealing your name, i.e. you only provide the username;
It does not reveal your personal or financial details to third parties;
It caters to both Christian and Muslim Arabs without discrimination;
A variety of options are available (chat rooms, Instant messages, matrimonial and matchmaking, etc.);
You can always get in touch with team members who are more than eager to help you in case of any difficulties you may encounter.
Although originally designed for matrimonial purposes, it is also useful for making friends or simple dating;
You can go Premium;
The site is mobile-friendly – it offers a simplified version when you log in through your phone.
Cons
You need to pay to go Premium;
The app for mobile devices has not been developed yet.
Who is it best for?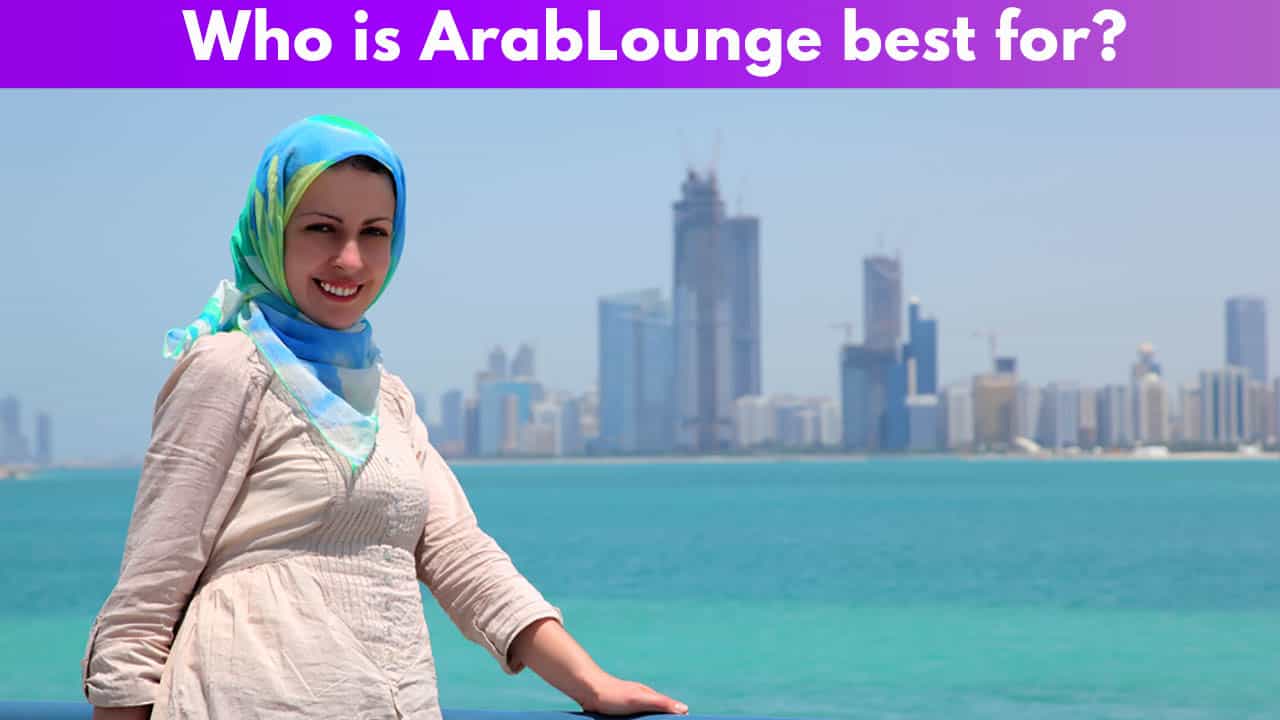 Arab dating website ArabLounge is best for Christian and Muslim Arabs interested in safe dating without revealing too many details until it's really necessary.
FAQ
When we talk about Arab dating, it is natural that you will have so many questions that you need answers too.
Here you have some of the most interesting questions asked on ArabLounge.
1. Are the messages I send to other members anonymous?
Believe it or not, yes they are.
The site does not divulge your details to other members; you can do it yourself if you feel like it.
2. How do I block a member from contacting me?
Basically, you just click the link to their profile and you click the More … menu.
This is where you will find what you need.
3. What should make me wary?
The ArabLounge teams suggest that you be wary of the displays of anger, intense frustration, passive-aggressive behavior, demeaning and/or disrespectful comments, physically inappropriate behavior or any inconsistencies in the scope of information that the other side has shown.
Contact
Since you will inevitably reach the point where you need to get in touch with a staff member, the best way to do it is to follow the link https://arablounge.com/contact, where you can find contact details relevant for your current location.
3. buzzArab

Rating
Registration 4/5
Making Contact 4.5/5
Profile Quality 5/5
Overall Score 4.5/5
Description
As they advertise themselves on their own website our third suggestion is "a place for Arabs, Muslims, Arab Christians and just about everybody else who's looking for friends, dating or a life partner."
Although it operates worldwide, the majority of users come from Arabic countries and the website takes pride in 500 successful matches.
The registration process is simple – you connect through Facebook or your Google account.
When it comes to this Arab dating website, you need to be serious about your intentions.
Anyhow, every new member goes through a strict check, so if there is anything that looks suspicious, or there are some missing pieces of information, your registration will not be approved.
Once you log in, you will not be able to message anyone you like since if your interests do not match you will not be able to talk to them.
Although the last point seems a bit restrictive, in reality, it works well since it eliminates the unnecessary waste of time you would spend talking to someone who is not interested.
The site is deeply committed to protecting your privacy by not revealing any of your details to social media and moreover, it does not allow minors.
Pros
The site makes it possible for both Muslim and Christian Arabs to use the website without any discrimination;
This Arab dating site is meant for adults only;
The registration process is easy (if you use Facebook or Google account), so you do not need to bother entering your personal details;
It is devoted to protecting your privacy by not revealing your details to any third parties that are not related to the websites itself;
You can download the app and stay always connected;
It is available in a number of languages spoken in the countries with strong Arab Diaspora;
Once you register, the site allows you to make your photo visible only to those members who are in your favourites list;
Fake profiles are eliminated instantly;
It's free and it always will be; at least the site claims so.
Cons
You might have difficulties registering if you aren't a Facebook or Google user.
Who is it best for?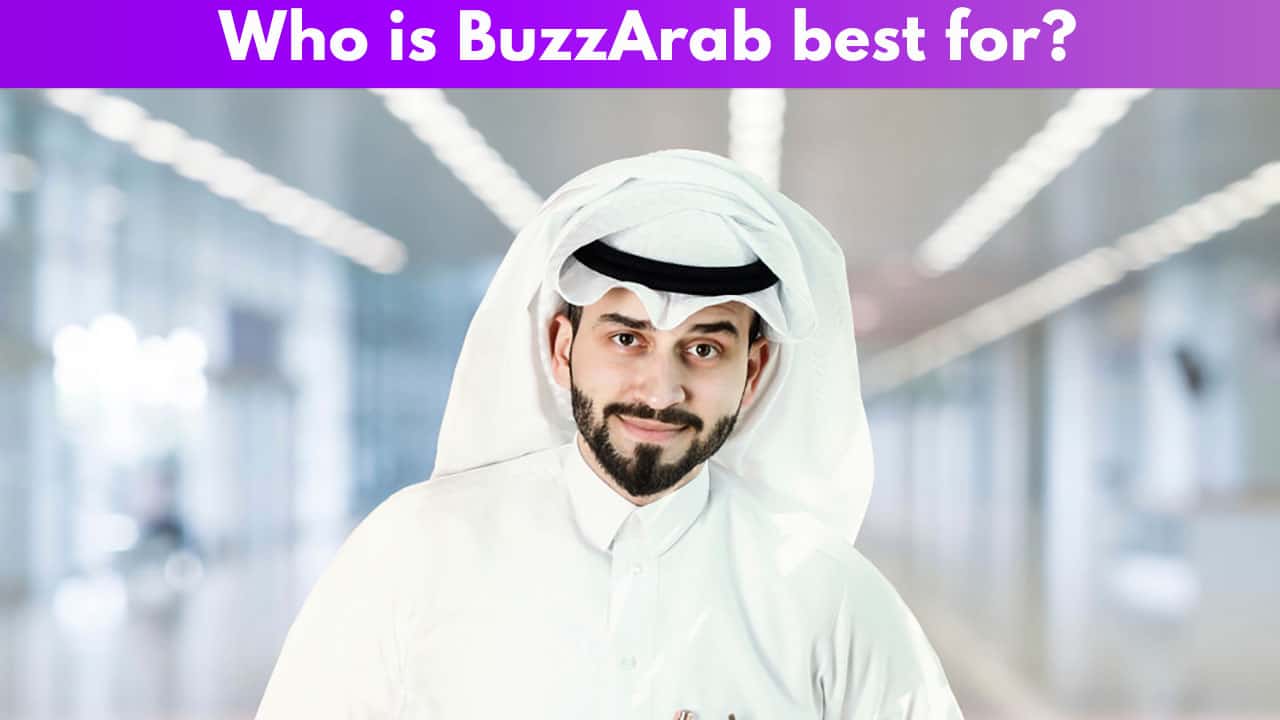 buzzArab dating site is designed for Arabs, Muslim and non-Muslim, who are serious about engaging in matrimony and want to do it in a fast and reliable way.
FAQ
Oddly enough, the FAQ section on this Arab dating site does not exist.
But, since most of the questions under FAQ are usually related to privacy concerns, the site offers a detailed Privacy Policy that answers some of the biggest concerns you may have.
Some of the answered questions are concerned with the information that the site shares with third parties, use of other members' information or, for example, general security on the website.
Contact
In case you have any questions about how the site works, or anything else, you can follow the link https://www.buzzarab.com/en/feedback.php.
Once you get there, you will find fields for entering your e-mail address and comment.
After this, you click the "I am not a robot" box.
Finally, you can submit your comment and wait for the feedback.
4. LoveHabibi Rating
Registration 4/5
Making Contact 4.5/5
Profile Quality 4.5/5
Overall Score 4.3/5
Description
As we are approaching the end of our list, we are presenting to you another Arab dating site.
LoveHabibi is an online community of people looking for their match for matrimonial purposes.
The site can brag with 14,847 newly joined members in the last 30 days, while in total it has 543,704 members
It is yet another website that does not make the discrimination between Muslim and non-Muslim Arabs and is committed to each member equally.
LoveHabibi is committed to helping their members find a match adhering at the same time to the Christian, Islamic or other religious values of their members.
The members on the website come from different parts of the world, such as Europe, USA, Asia, Middle East and Africa.
What distinguishes LoveHabibi form other sites is the fact that it was founded by individuals who have had difficulties finding a match on their own.
This means that they have a thorough understanding of how hard it can be to be single.
Having this in mind, they can provide genuine support to their members.
The process of signing up is fairly easy and simple.
You can use your Facebook account, or you can fill out the form they provided.
This form only requires you to enter your first name, e-mail address, and password.
After this, you proceed to create your account.
Before you decide to make a step towards signing-up, maybe you should check their Community Guidelines where they provided some guidelines and pieces of advice on how to behave once you become a member.
As a fast-
growing website for Arabs and Muslims seeking dates, LoveHabibi offers paid subscriptions which improve your chances for success.
Pros
LoveHabibi does not discriminate between Christian and Muslim Arabs;
Being founded by people struggling to find someone to settle down with, it provides a deep understanding of single's needs;
It has a wide coverage, from Europe through Asia and Africa, and it's still growing.
Arab dating site LoveHabibi follows religious rules of their members and it adheres to both Islamic and Christian rules of courtship;
The website is dedicated to protecting your personal details and is explicitly suggesting you not to reveal way too many details about yourself;
Additionally, LoveHabibi does not reveal your details to third parties nor does it post or share contents in your stead.
Cons
The site is made for desktop primarily and it can be used on the mobile device as well; however, there is no dating app to download to your mobile device;
Premium subscriptions aren't free.
Who is it best for?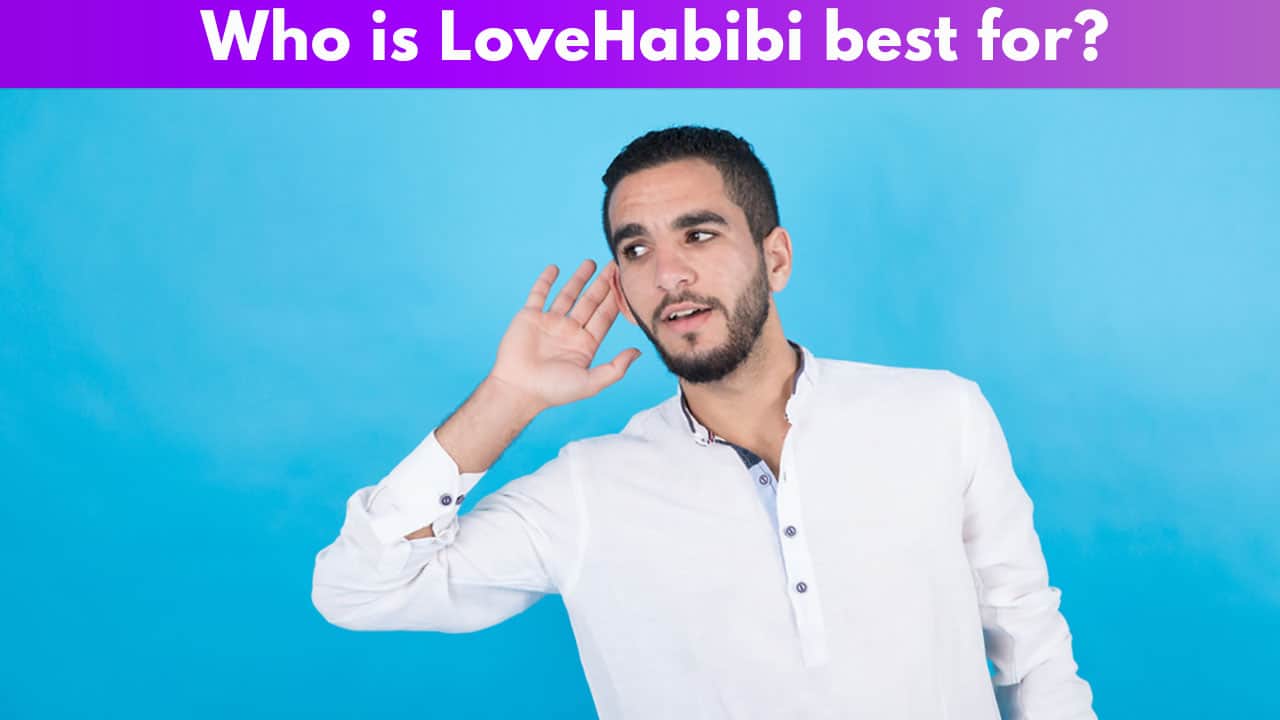 Arab dating site LoveHabibi is meant for Arabs – Christian, Muslim or other – who are eager to find their partner in matrimony online.
FAQ
LoveHabibi offers a substantial database of frequently asked questions (FAQs), where you can find details about some doubts you may have.
The range of available answers goes from general questions about signing and/or logging in through payment to privacy issues.
Some of the most relevant questions asked are as indicated below.
1. Why was my profile rejected?
This question is directly linked to the Community Guidelines we mentioned a few paragraphs earlier.
If your profile was rejected, chances are that you did something that obviously contradicts the rules indicated therein.
So, be careful and get yourself acquainted with the basic principles followed by all members of the LoveHabibi community.
2. How do I hide my account temporarily?
Just like with other social platforms/media, this Arab dating sites allows you to deactivate your account.
You simply need to go to your account settings and select the deactivate account option.
Once you do this, your profile and all your activity will be hidden from other users until you decide to come back and you will not be able to communicate with other users.
If you decide to come back, you simply log in again.
3. Why is there no free trial?
The site is committed to maintaining seriousness in all aspects of their websites.
If you wonder how this is relevant for the free trial possibility, then know this.
In case of enabling the free trial option, members would soon start receiving highly non-serious spam messages from people who are there just to mess around.
This is why once you pay for a subscription, your messages have some real value and at the same time, the status of other members is protected.
Contact
If you are having trouble with using this Arab dating site or you are facing any difficulty whatsoever, the site provides the option to contact support.
Once you click this heading on the website, you will go to the page where you need to fill out the form specifying your details and the topic of your concern.
5. SingleMuslim

Rating
Registration 4.5/5
Making Contact 4.5/5
Profile Quality 3.9/5
Overall Score 4.3/5
Description
As we have reached the end of our list, here comes the last Arab dating website we are going to present to you today.
SingleMuslim is a dating website that can boast with 2 million members who can search for their soul mate directly on the website or using the mobile app which is available as of recently.
As opposed to previous sites on our non-exhaustive list, this website offers a rather interesting sign-up form.
The form begins with the usual personal details, which is not that different from other suggestions mentioned previously.
You begin by creating a user name, providing and re-confirming your e-mail and giving information about the country that you live in.
In the next step, you give your date of birth.
So, what distinguishes this Arab dating website from the others is the fact that it requires you to enter the reasons for your registering.
Namely, the site asks you whether you are joining in order to find a partner for yourself or you are looking for a partner for your friend, son, daughter, or brother.
Once you sign up you proceed to create a profile after which you can access a significant database of other members.
This Arab dating app and the website as well offers the possibility of search by profession, photo gallery or user name, so you can check some details about a member before you decide to like and start chatting with them.
Pros
The community is inclined towards Halal Dating;
Although a large number of users come from the UK, the site still operates globally offering you a wider pool of possibilities;
It allows for a possibility to get in touch with other members either for dating or marriage reasons;
It works on your PC and your mobile too (by an app that you can download from AppStore of Google Play).
Even though you are already aware of how to behave online, the site gives you some guidelines on how to act when talking to are chatting with other members;
The site does not compromise your details and the team is working hard endlessly so as to keep your data secure;
You can delete your account at any given time;
No minors allowed.
Cons
Somebody's mother can get in touch with you to advertise her son, without you being able to meet or see the son first;
Before official acceptance as a member, you need to pay a fee.
Who is it best for?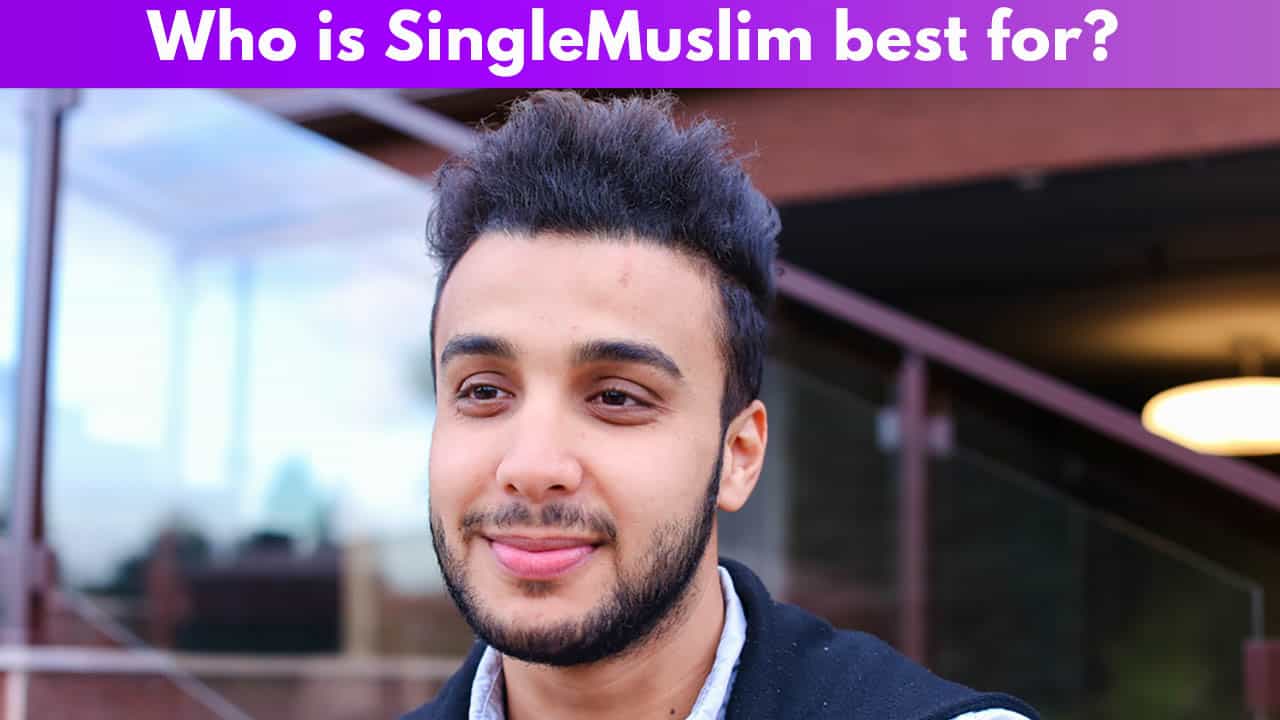 Judging from above, SingleMuslim is the options for the UK based Muslims who do not feel sorry to pay a little fee to find a partner for a date or marriage.
FAQ
As a matter of fact, this is another instance where the site does not provide the FAQ section.
So, if you have any questions and concerns you will have to get in touch with the team (contact details are given in the next section).
On the other hand, what the site does provide is the Our Standards section.
This is where you will find separate headings for code of conduct, privacy & security and terms and conditions.
Under these, the majority of your doubts will be cleared out and many of your questions will be answered.
However, keep reading.
Contact
SingleMuslim dating site and app are a helpful tool in finding a date.
So, once you become a member, or even if you have any doubts before you do, you can always get in touch with the team who are eager to help.
If you follow the link https://singlemuslim.com/page/contactus, you will find a variety of ways to get in touch with someone from the team.
For example, you can write e-mails to separate addresses for separate topics and the team will reply to you shortly.
And, if this does not work you can find them on WhatsApp or call directly.
Final Thoughts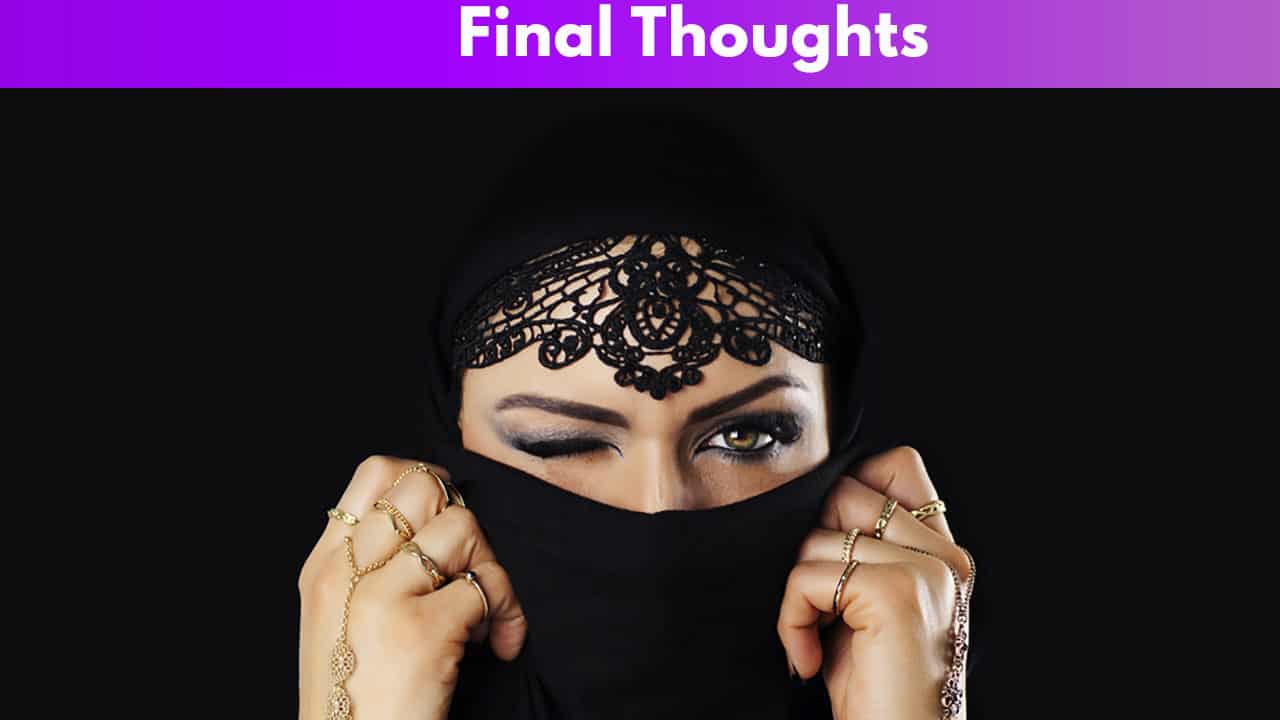 We know that no matter where you come from, dating is not easy.
There are so many things to be wary of, so many others to take into consideration so it's no wonder that one day you might come to a conclusion how pointless it all is.
Still, do not despair!
If you are a lonely and single Arab, Muslim, Christian Arab, or anyone interested in this group of individuals, we have a solution for you.
This article was about helping you find an appropriate match by means of online Arab dating sites.
Of course, the list is non-exhaustive, but we have chosen only the best for you.
So, have a look, see what suits your preferences best and In Sha Allah, you find a Habibi soon to spend some quality time with.