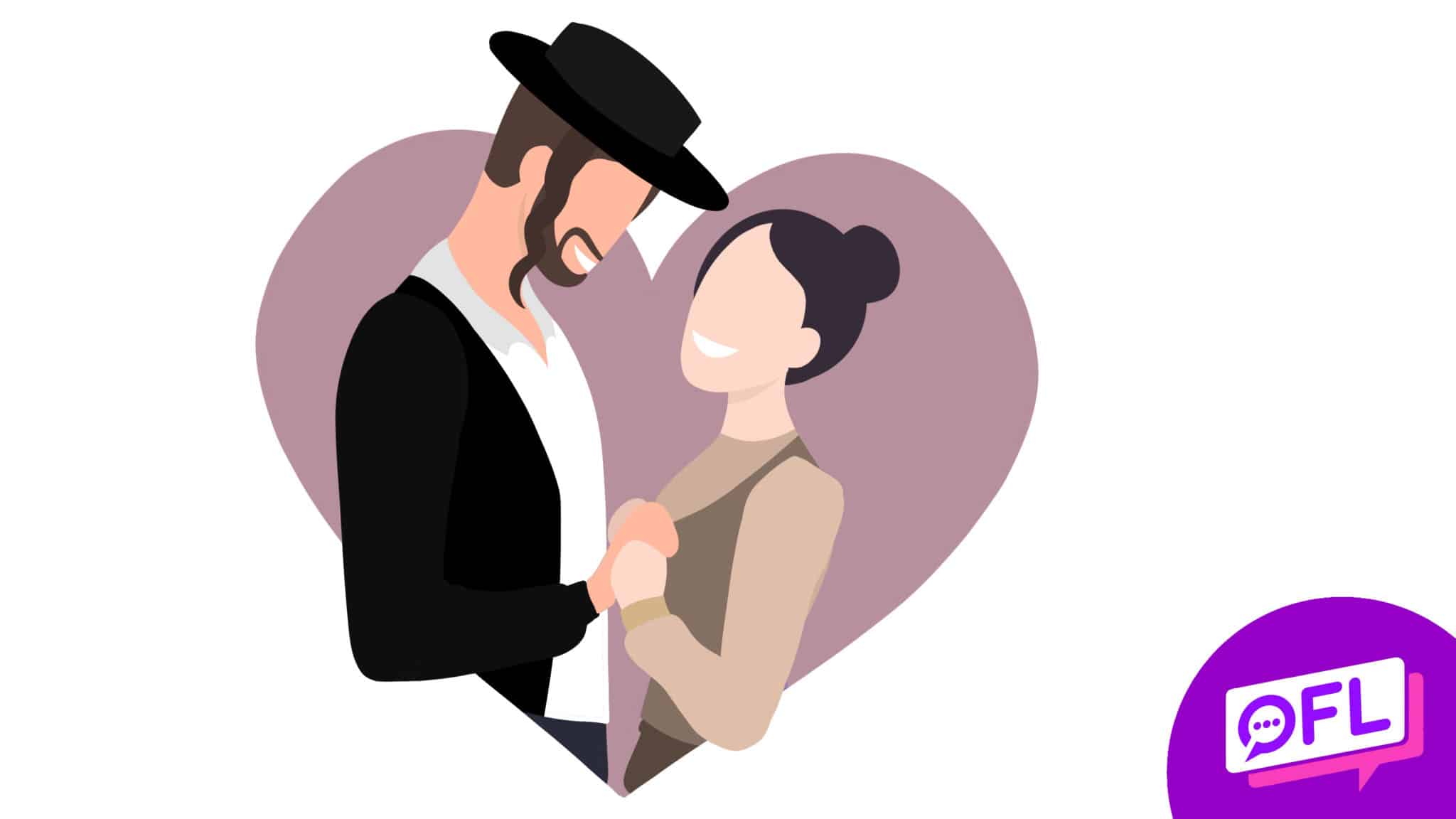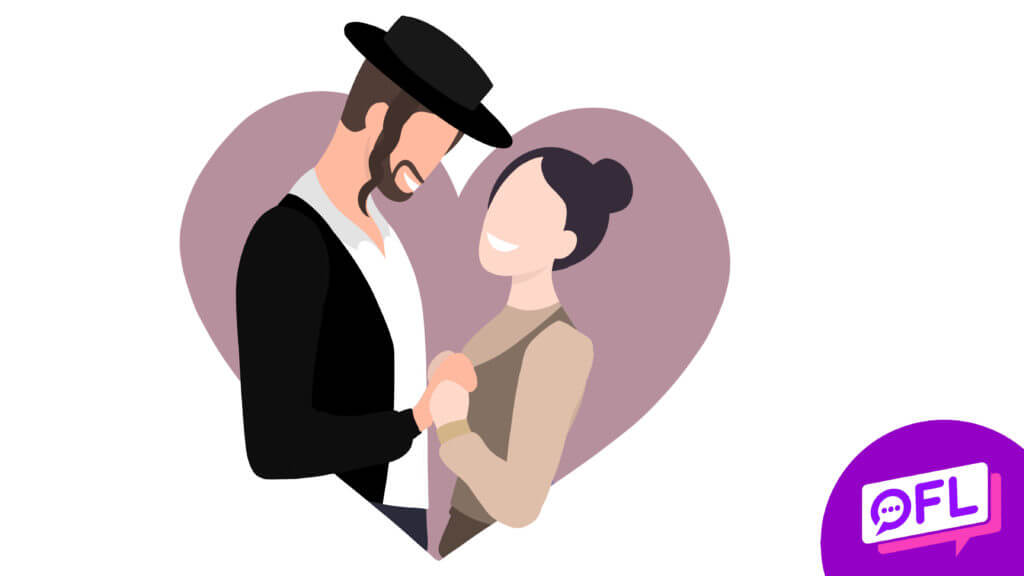 Today, we look at some of the best Jewish Dating sites to be found online.
Dating within your religion is not something new at all.
And using a dating site to find the right type of person just makes complete sense.
In this article, we will be looking at a number of dating sites for Jewish people and rating them based on:
OFL Top Recommendations based on 100,000+ Survey

"Serious Relationships"
"Discreet Hookups"
"Best Course for Men"
"Quick Flings"
"Normal Hookups"
"Our Quiz"
Afterward, you can make the decision as to which dating site will suit you in your quest for love.
Let's begin then, shall we?
Best Jewish Dating Sites in Video Form
Audio (podcast) form for those of you on the go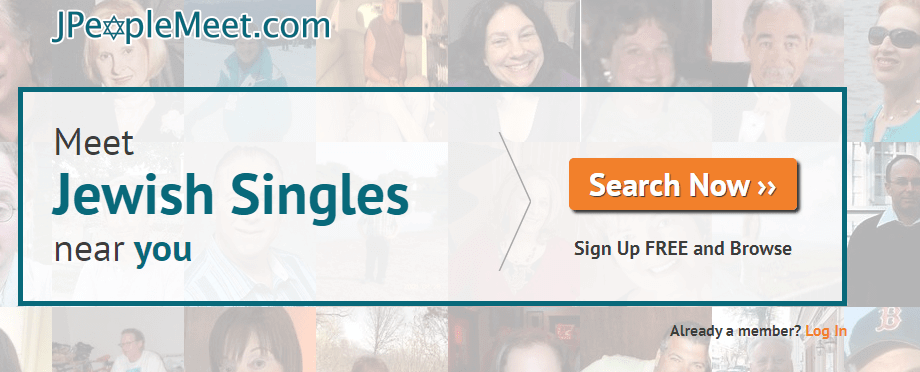 Signing up – 4/5
Making contact – 3/5
Profile quality – 4/5
Overall quality – 4/5
Simple sign up procedure
Membership is well-priced
Many excellent features
So we already know who JPeopleMeet is aimed at, right?
So let's then look at some facts and figures behind the site.
Before we do that, however, it's important to know that this online dating site is only for people living in the United States or Canada.
You won't be able to access it from any other country unless you run a VPN.
And then, what's the point really, unless you want to have a long-term relationship which I don't think many of the users on the site want.
But back to those user numbers:
Around 40 000 people have signed up for JPeopleMeet
More males make use of the site (60%) than females (40%). That's close to a 2:1 ratio
25% of all users are aged between 25 to 34 years old
20% of all users are aged between 35 to 44 years old
The third biggest group of users are 55 and older and also make up 20% of all users
From those stats, you can see that the userbase of JPeopleMeet is across most age ranges.
So yes, this is a website used by lots of different Jewish people on the lookout for love.


Ease of Use "mobile and desktop version"
While it's always handy when an online dating portal includes an app over and above the website, JPeopleMeet doesn't have one.
So if this is where you'd like to register a profile, you are going to have to do that through their website.
It is mobile-friendly, however, so if you are someone who always has their phone in their hands, you can still use it to find that perfect matchup on JPeopleMeet.
The registration process, which is super quick and will take no more than two minutes of your time, requires the following information:
Your gender and the gender you are going to be looking for (includes LBGT options)
Your location
Your first name
Your password
Date of birth
Email address
Profile picture (which you can import from Facebook if you'd like to)
Note, there is no part of the registration process that deals with your profile, so yes, you will still need to dedicate around 10 minutes to complete that.
It's something that I suggest you do before looking around the site.
When it comes to navigating your way around JPeopleMeet, well, it couldn't be easier.
You simply make use of the main menus and they are:
Home: Takes you back to the main page
Inbox: Here you will find all your messages
Search: Here you can search for potential matchups
Matches: Here you can find people that you've matched up with
Settings: Here you can change various settings regarding your account and profile
Overall, the site has a fairly unique design but if you have used online sites before, everything is where you'd expect it to be.
The search engine for the site works very well and allows you to make general or very specific searches based on other users' profile entries.
And while you can like other users' photos or send them a flirt, to message someone means that you need to be a member of the site.
Just like 99% of all dating sites, to use JPeopleMeet effectively, you are going to have to take out membership.
But what is the cost behind that?
Well, here are the options that the site has for membership:
1-month membership – $13.99 per month
3-month membership – $26.97 ($8.99 per month)
6-month membership – $38.94 ($6.49 per month)
Now that's effective pricing and certainly for me, a major plus point.
Remember, membership doesn't only allow you to message other users.
There are other key features as well such as:
Connect Me: A feature where you can phone other users through JPeopleMeet without giving your number away
Profile Pro: Have your profile spruced up by professionals
See who liked your profile
Added search options
And more
1. Is JPeopleMeet a dating site for Jewish people all over the world?
No, it's not.
In fact, it's only for those living in the United States and Canada
Flirt is a way to connect with other users and show them that you are interested in them.
JPeopleMeet is an excellent dating site for Jewish people, that's for sure.
If I have one major criticism, however, it's that it excludes Jewish people from all over the world and only allows people to join who are in the United States and Canada.
Imagine what the user base could be like if it was a global dating site.
Having said that, registering for a profile and setting it up couldn't be easier.
The site is easy to find your way around as well and even if you aren't a dating site veteran, you will be up and running in no time at all.
For me, however, the best thing about JPeopleMeet is the fact that its membership pricing is well thought out.
And there are so many extra features that you get to use as a member too.
Onto our overall score then.
JPeopleMeet gets an excellent 3.75 out of 5.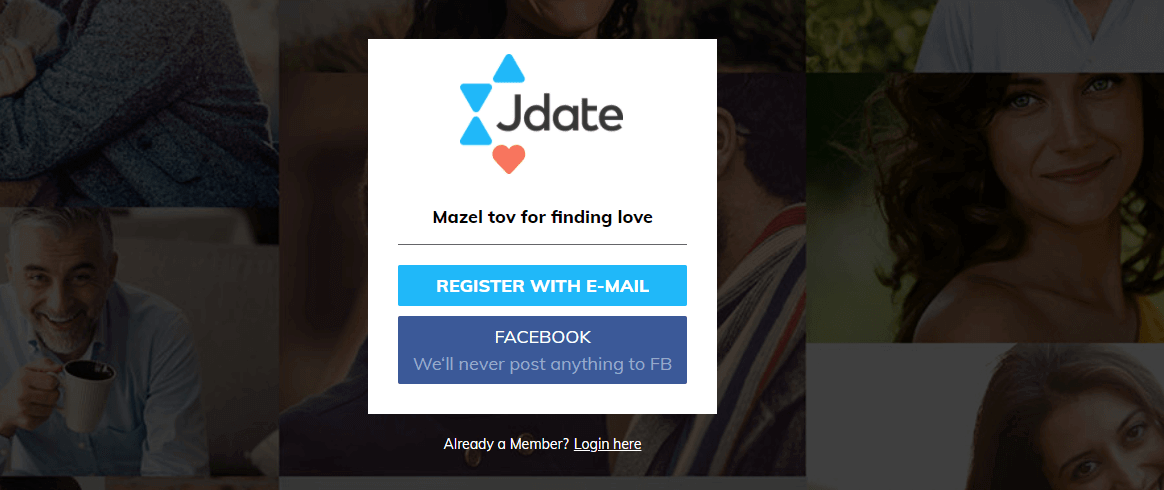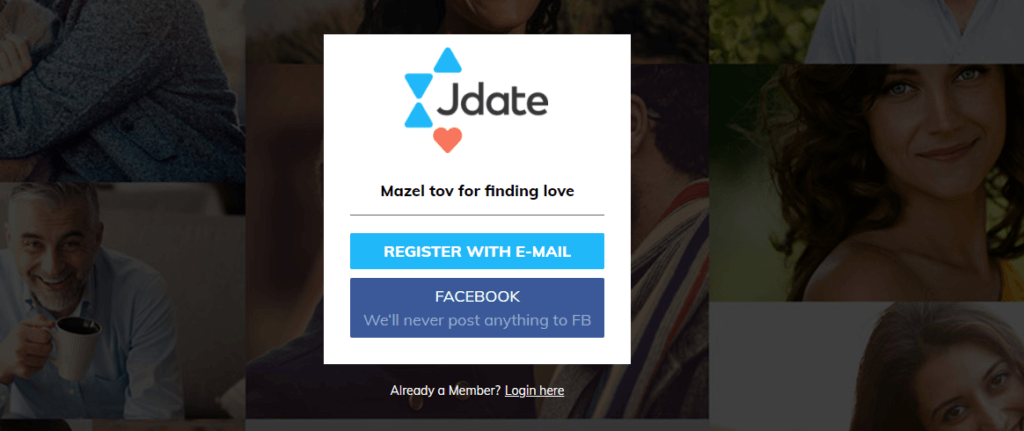 Signing up – 4/5
Making contact – 3/5
Profile quality – 5/5
Overall quality – 4/5
Large user database
Well-designed website
JDate provides you with daily matches
Very expensive membership
JDate is one of the biggest online dating sites for the Jewish Community.
It has been around for over two decades now and started way back in 1997.
So yes, in that time, it should have built a huge database of users, right?
Well, let's check out some stats behind the site although full user numbers weren't forthcoming.
I would estimate, however, that JDate has well over a million users.
15 000 new users join the site each month
300 000 users are from the United States
50 000 users are active on JDate each week
That's 7 000 per day and 200 000 per month
The gender ratio for the site is 57% men and 43% women
The biggest user group on the site (27% of all users) is aged 55 and older
The second biggest user group on the site (25% of all users) are between 25-34 years old
The 35-44-year-olds are the third biggest group of users (18%) on the site
Interestingly, in my research, I came across a study from around ten years ago and at that point, JDate was said to be responsible for over 50% of all Jewish marriages where couples had met online.
So yes, JDate is certainly a popular dating site in the Jewish community.


Ease of Use "mobile and desktop version"
JDate gives you the choice of either an app or a website to register your profile.
The app is available for both Android and Apple devices.
I am going to take you through the registration process via the website.
To start, you only need to provide a few pieces of information:
Your email address
A password
First name
Last name
Gender
Birthdate
Zip code and location
Following that, there are a few more formalities and yes, you must upload a profile picture.
Some parts of your profile on JDate are completed during the registration, including questions about religion, education, children and more.
You will also fill in a section about yourself, choose your interests, select the gender you are looking for, their age range and location.
Once that's complete, and it shouldn't take more than 10 minutes, you gain access to the site.
I just want to say that I love JDate's design.
Here, profiles are the centerpiece and you are presented a few thanks to the fact that you've filled in what you are looking for during the registration process.
Those can be immediately sorted using a series of menus below the main menus and you can sort them according to:
New members
If they are online
Distance away from you
Match %
LookBook: A roulette-style matchup game
Speaking of main menus, well they are how you are going to find your way around JDate.
These menus are pretty self-explanatory but let's take a look at them:
Browse: This takes you to the search tool
Messages: Find all messages here
Matches: Here you can find matches the site has found for you. These are provided daily
Activity: See who has viewed or liked your profile. It shows who you have viewed and liked as well
Help
The regular search engine itself only allows for a few parameters including gender, age range, locations, religion, relationship type.
There is an advanced search engine, however, where you can add tons of other profile parameters to help narrow down your searches.
I also love the fact that each profile has a percentage match for you.
Once you've found someone that you'd like to get to know better, you will have to take a membership out on the site as messages are a member-only feature.
Let's talk about the costs of a JDate membership and the options you are presented with in terms of the duration of each package.
Well, let's just say that JDate isn't the cheapest dating site you would have ever come across.
There are three packages on offer for you to choose from:
1-month membership: $59.99
3-month membership: $134.99 ($44.99 per month)
6-month membership: $179.99 ($29.99 per month)
Those are pretty steep prices.
If you are going to make proper use of the site, you can get a huge saving if you opt for the six-month membership, although $180 is a fairly big outlay, that's for sure.
Other key features members can make use of include:
Accessing all other user photos
Read receipts for messages
See who liked your profile
See who viewed your profile
Profile privacy options
1. Can I browse other users' profiles incognito?
Yes, if you'd prefer to.
That means that you won't trigger a profile view when you click on a profile
2. Does JDate provide users with matchups?

Yes, just make sure you fill your profile in full to help facilitate the process.
Each day, JDate will provide you with matchups to browse through.
If there is one major negative for me when it comes to JDate, it's the pricing of the membership options it provides.
Yes, other dating sites can be as expensive but I just feel that this is a little too much, especially the one-month membership options.
Other than that, this is an outstanding dating site with lots to offer.
It's also global, so if you are from the Jewish community in your country, you might find others who have joined up too.
JDate gets an excellent 4 out of 5 as an overall rating.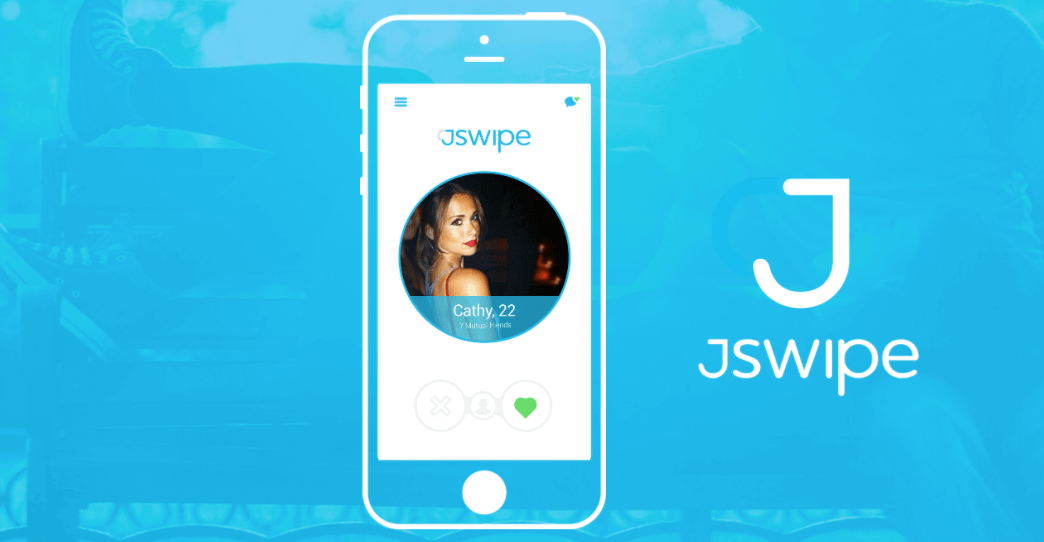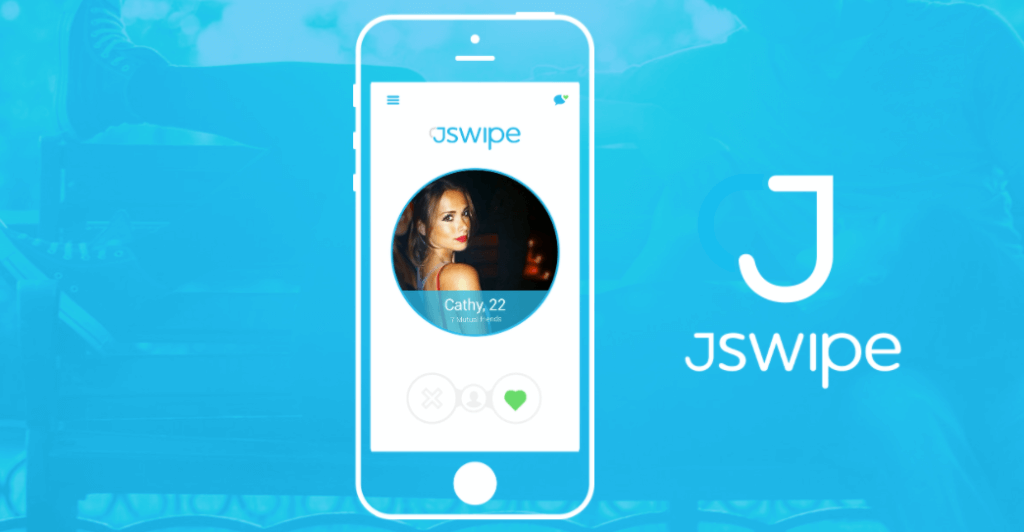 Signing up – 4.5/5
Making contact – 3/5
Profile quality – 3.5/5
Overall quality – 4/5
Over 1 million users
App available for Google and Apple handsets
You can only register with a Facebook account
JSwipe is different from the last two Jewish Dating sites that we have covered.
And that difference comes in the fact that it's only available in an app format for both Google and Apple devices.
But there's a little more about JSwipe that makes it different.
From the fact that it's app-based, you can probably guess what that is, right?
Yes, JSwipe is extremely popular with the younger members of the Jewish community.
Let's look into some figures behind the site:
JSwipe has over 1 million users worldwide
Over 300 000 users are from the United States
85 000 are active on-site each week
That's over 11 000 per day and 340 000 per month
Males make up 55% of all users with females coming in at 45%
18-24-year-olds (32%) and 25-34-year-olds (31%) make up the largest percentage of users on JSwipe
So yes, if you are young, Jewish and looking for love, this probably is the best best for you in terms of a dating site or app.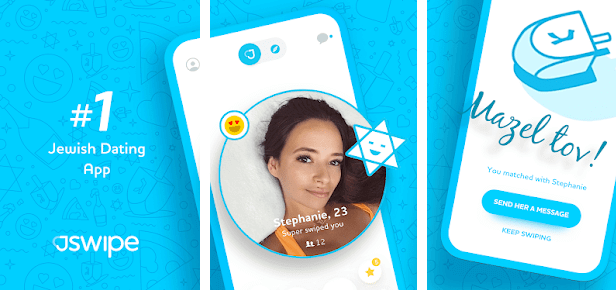 Ease of Use "mobile version"
As I have already mentioned, you won't be able to register on a website for JSwipe (but the name is a dead giveaway).
So either download it from the Google Play Store or the Apple iStore.
Once you have, you can begin the registration process.
And you better have a Facebook account, because that's the only way you can sign-up.
To be honest, I have a bit of a problem with that as it does cut out a lot of people who aren't on Facebook or who don't want to use the platform.
When you do register, it's a one-click process.
JSwipe then uses the information it gets from your Facebook account to finish up the process.
There is still information that you will need to provide and it's mandatory.
This includes:
If you are kosher or not
Your denomination
Gender
A bio
Your occupation
Your education
Your university
Your interests
Your height
Your Location (optional)
Your home town (optional)
Your musical choices (optional)
Once you access the app, JSwipe goes straight into a roulette-style swiping mode.
You can swipe past profile or like them and then hopefully get a mutual match from that if they like you back.
You can see other user profiles, however, by clicking their profile picture.
From there you can:
Click on the "x" so they don't appear in your feed again
Click on the star to favorite them
Click on the envelope for Super Swipe notes (here you can leave them a special note)
Click on the heart to like a profile.
There are two other menus at the top of the screen.
The on the left includes app settings, filters, preferences and more.
The on the right shows who like you, matches and chats.
If you'd like to see who liked you, however, you will need to pay for membership.
Look, you cannot use JSwipe effectively without membership, that's for sure.
For one, you need to be able to see who has liked your profile to be able to like them back and open the chance to message them.
So here's what JSwipe is going to cost you:
1-month: $24.99
3-months: $44.99 ($15.00)
6-months: $59.99 ($10.00)
JSwipe is somewhere in between JPeopleMeet and JDate.
It's priced extremely thoughtfully in my book.
As a member, you can:
See who like your profile
Open Explore view (where you can just browse profiles)
See popular singles in your area
Message read receipts
5 Super Swipes and 1 Super Note each day
That's a lot of extras and for me makes membership worthwhile, that's for sure.
1. How can I delete my JSwipe account?

It's simple enough.
Click on the menu at the top left of the screen, then click on settings and finally remove account.
Your profile will now be taken offline.
This presents JSwipe profiles as you would see them on a normal dating site.
This means you don't have to swipe through profile after profile but you can see more at one time.
You have to have a membership to access this.
If you are younger and prefer your online dating to take place on your smartphone, then JSwipe is clearly for you.
It's got lots to offer and I found more than enough matches to explore in my time on the app.
Don't feel like it's just an app for the youngsters, however.
There are users of all ages on JSwipe.
If there is one negative, it's that you need a Facebook account to sign up.
I feel that cuts out a fair amount of people
Now let's get to the rating for the site.
It scores a well-deserved 3.75 out of 5.

Signing up – 3.5/5
Making contact – 3/5
Profile quality – 4/5
Overall quality – 3.5/5
Three-week free trial
Extensive profile
I've added Jewish Cafe to this list of Jewish Dating sites because, although it's not free, it does offer a three-week trial where you don't have to pay a cent.
This isn't the biggest dating site on this list and it certainly doesn't have millions of members such as JDate, for example, but there are lots of active users here.
You only need to head on over to the registration page and read the success stories to see that finding love here is not out of the question.
The site is a little different too, styling itself as a virtual cafe.
And where is a better place to meet new people than over coffee, even though it might be virtual, right?

Ease of Use "mobile and desktop version"
Signing up for a profile on Jewish Cafe means you first need to provide a fair bit of information during the registration process.
This includes:
Your gender (the site is not gay and lesbian-friendly)
Your birthday
Where you live (city, state, province, country, postal code)
A username
Your email address
That's all pretty standard.
What follows, however, is going to take at least 10 to 15 minutes of your time.
Because before you can access the site, you have to fill in your profile.
This includes lifestyle, appearance and other questions.
There are 28 sections in total.
That's followed by nine questions that are very in-depth.
These are about relationships, life, your favorite place in the world and more.
Following all this, you will receive an email with your login details for the site.
The site itself looks a little dated if I am honest.
It's also has a ton of menus which can be a little intimidating.
There are 13 in total!
Are they all necessary, probably not when other dating sites can use as little as six and sometimes even less?
Let's give you an idea of what these menus cover:
Home: Takes you back to the home screen
Who's on: See a list of users that are on at that point in time
Quickmatch: Provides you with quick matches based on your profile
Search: Here you can launch your own searches
Post a photo: Upload more photos
Profile: Access your profile here
Chat: Click here to enter the chat room
Mailbox: Find all your sent and received messages here
Favorites: If you favorite someone's profile you will find it here
Subscribe: Sign up for membership here
Events: Find out about events hosted by Jewish Cafe
Tips
Help
That's a lot, right?
And you probably only will use the obvious ones, for example, search, mailbox and quick match.
While you get three-weeks free when signing up, once that's done you will need to pay for a membership to use the site effectively.
Once your trial is done, you are going to have to decide if you want to sign up for membership.
Let's look at just how much that costs:
1-month membership: $32.95
3-month membership: $44.95
6-month membership: $69.95
12-month membership: $99.95
Pricing is fair, I feel.
And there are huge savings to be had on extended packages, that's for sure.
The great thing is that after the free trial, you will know if this is a site that will work for you or not.
1. Is it true that I can use Jewish Cafe for free?
Well, only for a three-week period.
All new users get a trial period to try out all the features the site has to offer.
2. Does Jewish Cafe hold events around the United States.

Yes, they do.
This is a great way to meet new people.
Jewish Cafe has a lot going for it, specifically the three-week free-trial it offers.
I really feel that this is the perfect way to really suss out the site, and see just how it can work for you.
On the whole, the site looks a little dated and it has tons of menus which can be a little intimidating when you first try to find your way around.
Luckily, it's all self-explanatory and in a few short minutes, you will know the lay of the land, so to speak.
So let's get down to business then and give Jewish Cafe an overall rating.
Today, it gets a solid 3.5 out of 5.