More and more people who want to improve their love life and find out all the hidden secrets of the dating world are opting for dating courses of different kinds.
However, since nowadays you can choose among hundreds of different courses online, but both men and women have no idea which one of these are good enough, we have decided to try out some of the most popular online courses and make a brief selection.
Here we have gathered some of the best online dating courses that will help you:
Is your dating app giving you the best chance for success?
Make sure to take our online dating site/app quiz to find out.
It's a fact that people who follow our dating site suggestions have on average 2 extra dates per month.

Best online dating coach
Made for casual daters
Can be used both by men and women
197 dollars
When you type in the words online dating coach, Endless Options is definitely one of the first things that will come up in your browser.
If you are looking for the best dating tips, informative guides, and a course that will help you both boost your confidence and find plenty of success in relationships, then Endless Options is definitely the right site for you.
Being on the market for a decade now, Endless Options has managed to gather all the best tools, services, skills, and pieces of advice you need to know if you want to go through an easy and successful matchmaker process.
It is the best option both for people who are looking for a serious long-term relationship (like eHarmony or Tinder), but also for those who are just seeking casual sex and don't want to discover the depths of romantic relationships (like BeNaughty or Ashley Madison).
Even though it is aimed at guys, I believe that every girl can also learn a lot from this woman, especially about the right way to communicate with a potential match or partner, so I would sincerely recommend it to everyone.
The course is also in the medium price range, and it is even cheaper than some coaching courses that have a very low success rate, so whether you are looking for a relationship or for a hookup, this is definitely the best place online for you.
It will guide you in the right direction and help you meet plenty of amazing men and women easily, and you will have the opportunity to chat with everyone who is behind this business and look for personalized pieces of advice in case something doesn't seem to be working well.
They also have a great refund policy, so if you really had no success even after completing this amazing course, you will be able to get all of your money back, which I believe is a great thing and something not all platforms tend to offer these days.

One of the best dating courses
Pretty long and detailed
High success rate
Facebook community
300 dollars
If you were ever looking for some relationship coaching online, then there is no way you haven't heard about this course that has been helping men find their date for decades now.
Its main goal is to help every man feel confident in his own skin and find a way to start the conversation and attract a woman he finds to be interesting.
This course is one of the longest courses you will find online, and it really takes you through everything you need to know about women, first date, and online dating in detail.
Most people give up on it because it is way too long, and those who are just using dating apps and scrolling mindlessly thinking they will find a lover that may tend to even call it way too boring.
My experience has shown me that some of the most satisfied third parties were those who fulfilled this course which is so good and successful because it provides you with real interviews and experiences and helps you realize how it is to date in real life, rather than online.
If you are looking for a real dating deal and you want to both boost your confidence and hear interesting coaching advice that will help you change your romantic life and schedule a new date pretty fast, then School of Attraction is definitely the best online course you can decide to purchase.
OFL Top Recommendations based on 100,000+ Survey

"Serious Relationships"
"Discreet Hookups"
"Best Course for Men"
"Quick Flings"
"Normal Hookups"
"Our Quiz"
Their success rate is also very high, and I don't know a single person who has regretted completing it, so feel free to start it and start the search for your match.
You can go through it at your own pace and make sure to learn everything you may need to know before signing up for a dating site and creating your online dating profile because the course covers this part of your love life too.
You definitely won't make a mistake if you opt for this dating course, and I also believe that you won't even need a special dating coach in order to sort things out once you finish it.
Just like Endless Options, they have a great refund policy too, so if you had no success both in real life and on dating apps, you could always get the full price back to your credit card account.
They have a large community of satisfied users you can also join on Facebook or Instagram, and throughout the whole course, you will be able to be in touch with people who are completing the course at the same time as you and share some insight and tips with them too.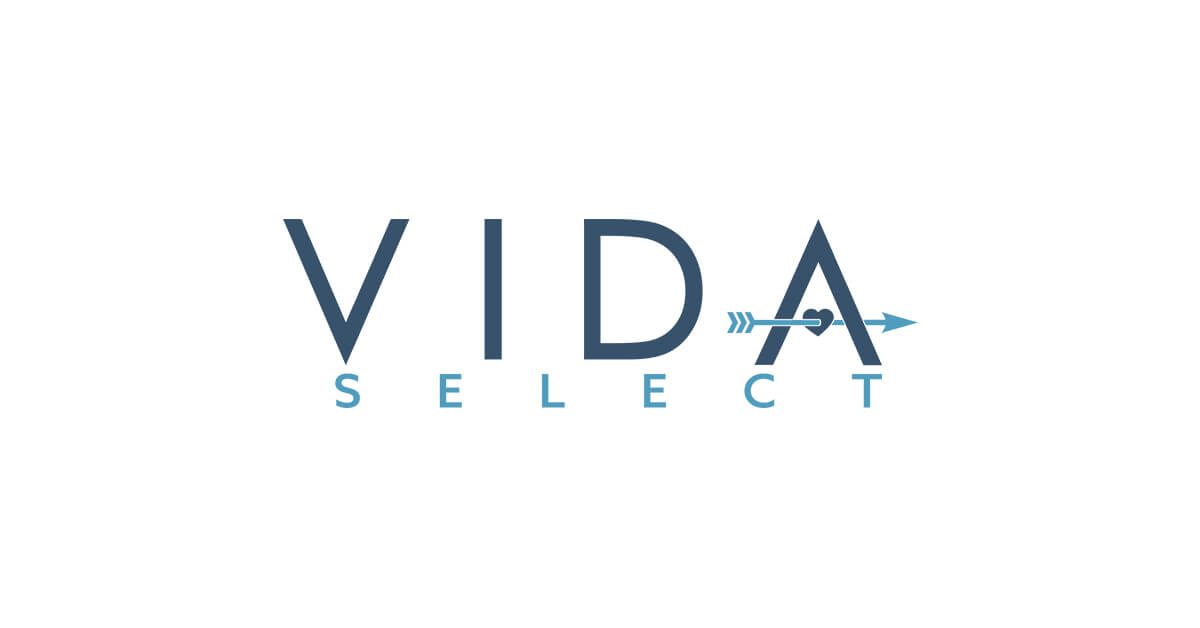 Not too popular
Covers all areas of dating
A lot of strategies and seducing tactics
Can be used both by men and women
195 dollars
Vida Select is a complete package, but it seems like there isn't as high of a demand for it as there is for Endless Options or School Of Attraction.
When signing in, you will realize that this is a unique platform, and with every new video and lesson, you will realize why this platform is absolutely worth the money.
This amazing website and its coaching experts will cover all you need to know about finding a partner, scheduling a date, writing a message, behaving around them, and having sex.
You don't need any luck if you keep on following their pieces of advice, and I believe that if you take time and focus on Vida Select, you will definitely both have fun and learn plenty of interesting and useful things.
It can help you learn how to create a pleasant atmosphere and environment when you are around this person, but also make your search for the right one a lot easier because you will be able to get a better idea of the person you are looking for.
Some people even join it in a team and then discuss all details of the course, which I believe is a great way to soak up all the knowledge there is and make sure there you didn't let any part of the course rest and remain unread.
The price is also reasonable, so I believe that both men and women should give it a try and enjoy the ride because they will for sure have a lot of fun.

Short and useful
Low success rate
297 dollars
System By Todd is a course that has been online for almost 18 years now, and you will see plenty of dating sites and coaches recommending it.
Todd Valentine is also a person that has been in the game for quite some time now, and he sure can share a lot of amazing tips and tricks with you, but unfortunately, it doesn't seem like it provides his users and students with great results.
This online dating coaching website is pretty short, and even though everything is explained in a video and you can really understand what he is talking about, it just misses the point somewhere.
He will teach you what the best ways to attract a woman's attention are and how to become free and confident enough in order to be able to reach out to anyone, but he never mentions anything special you wouldn't be able to hear on regular dating sites or youtube channels.
Every video is also quite short, and you can finish the whole course in less than 2 hours, which really doesn't justify the price.
It is much more expensive than School of Attraction for no particular reason, and even though it is pretty high in demand, I don't think it was able to live up to anyone's expectations.
In general, this is a pretty and dating course, and it lacks some of the things you would be able to find for a much smaller amount of money on other coaching services, so I would definitely tell you to avoid it.
Its success rate never goes beyond 26%, whether we are talking about the number of sexual encounters or romantic relationships, which is too bad for a course that costs almost 300 dollars.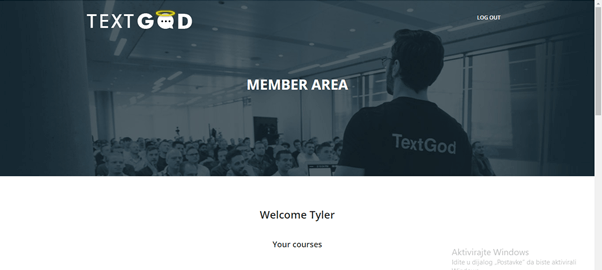 Best for texting hacks
Made only for men
A lot of prompts and videos
Succes rate is pretty low
97 dollars
If you are looking for texting strategies and want to become better known in the dating world, then Text God may be a good course for you.
This dating website provides its users with several strategies for texting women, and it is able to teach you the best ways to call someone out on a date.
Once you purchase Text God, you will not only be able to watch dozens of their videos, but you will also get access to question and topic prompts, find ways you can reach out to anyone in the dating world, and even come up with some jokes of your own.
Even though it is not very focused on the whole dating experience, first dates, and everything you need to know in order to make a woman fall for you, it is a great option for people who stick to online dating and dating apps.
It has amazing pieces of advice, and the suggestions and strategies they will be offering to you are some of the best I have come across in this field.
However, their success rate is also not very high, and since it is mostly focused on simple texting and strategies that will help you get a woman to respond back, it is definitely not something that would fit most people.
Those who are looking for a serious relationship definitely won't find anything interesting in this course, but they may be able to step up their texting game which can always be a good thing.
It is also pretty affordable, so in case you have some spare money, and you want to learn some skills that will help you become a better texter, then this is definitely something you should give a try to because it can give decent results.
Made specifically for Tinder
Precise but pretty basic
Short
Reasonable price
Since Tinder is one of the most popular dating apps on the market these days, it shouldn't surprise you that there are plenty of dating courses focused solely on this platform.
This course is a great option for guys who are struggling with confidence and don't really have the guts to reach out to women they like, and by following these amazing techniques, you will definitely be able to catch her attention without any problems.
It is very precise and provides the person with a lot of practical examples and prompts that will be extremely useful in their dating future.
However, it does lack some depth and most of the advice and examples you will find in this course are already available to everyone online for free, so if you have explored the depths of the internet, you may not get too much new information from this course.
Even though it is priced reasonably, I would still consider it to be pretty useless, especially for people who already have some dating experience, whether that be on Tinder or some other dating app.
For beginners
Can be used both by men and women
Very simple
Only for casual daters
197 dollars
Playing Fire is one of the dating courses that is aimed at beginners and that covers some pretty basic topics and settings common for all dating apps.
Even though it is aimed mainly at men, it can be used by women too and everyone can find a few useful pieces of advice on it.
It is very simple and can be understood by anyone, even by people who have no idea how online dating actually works.
However, since it is only made for helping you to schedule a hookup or some casual sex, it is definitely aimed at only one part of the audience and not everyone will be able to find a piece of advice worthy of attention on it.
It is also extremely expensive in comparison to other short courses aimed at beginners, so I would really recommend you to avoid it because you will only spend a lot of money, without gaining any practical knowledge, hacks or techniques that can help you out in real life.