In today's articles, we evaluate a dating service that isn't like 99% of those that you will find online.
Instead, this company, started by Jill Kelleher, operates as a more traditional matchmaker.
They offer their services in some of the biggest cities in the United States.
These include New York City, Dallas, Santa Monica, Los Angeles, San Francisco, Silicon Valley, and others.
OFL Top Recommendations based on 100,000+ Survey

"Serious Relationships"
"Discreet Hookups"
"Best Course for Men"
"Quick Flings"
"Normal Hookups"
"Our Quiz"
With elite matchmaking services like this, it's no longer a case of pouring through potential matches trying to find someone that stands out.
The Kelleher team does all the hard work for you, from all the admin to the first date and more often than not, coming up with the perfect match.
There's plenty of success stories that you can read up on where this matchmaking company has helped regular people like you and me find their life partner.
In this assessment of Kelleher Dating, we are going to look at:
So if you've been looking for a Kelleher review, this is the one you should read.
Is your dating app giving you the best chance for success?
Make sure to take our online dating site/app quiz to find out.
It's a fact that people who follow our dating site suggestions have on average 2 extra dates per month.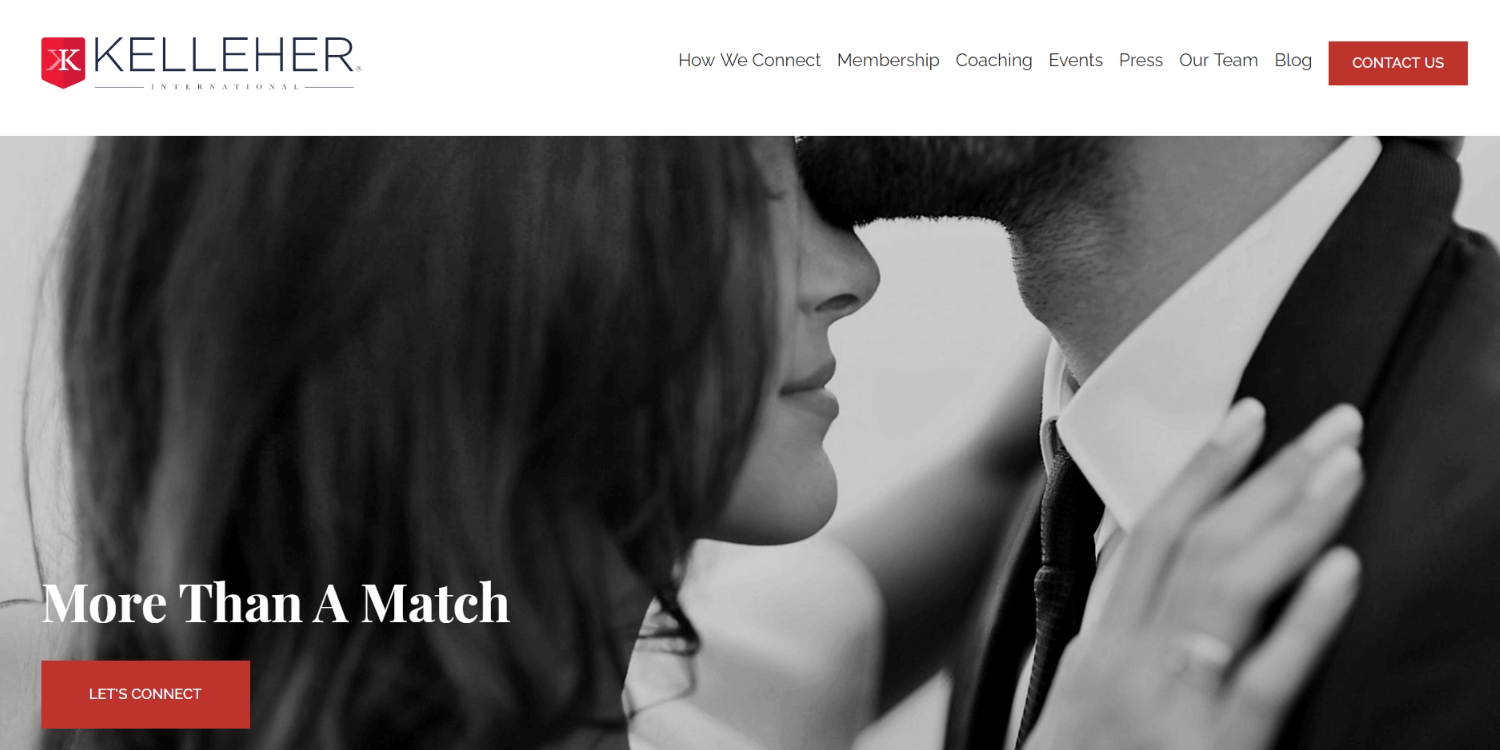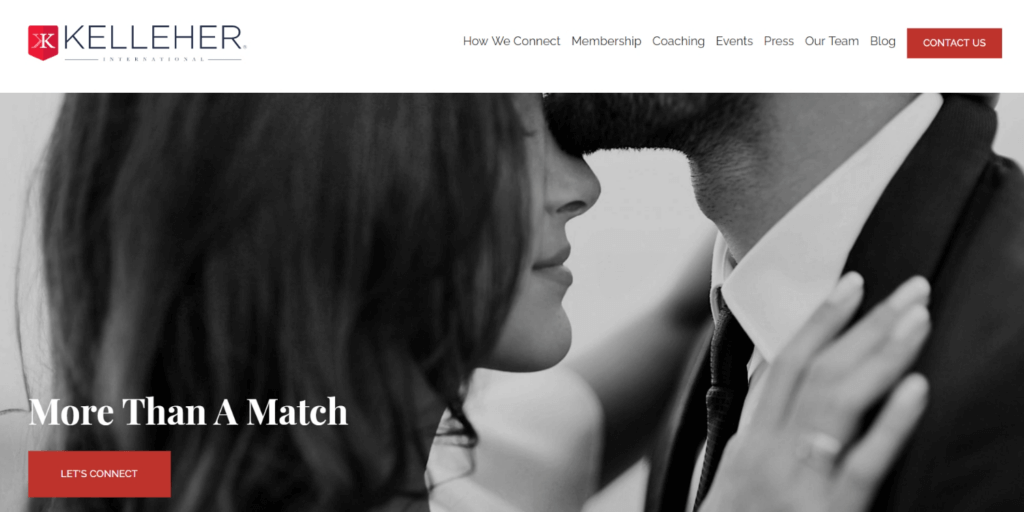 Ease of use – 5/5
Effectiveness – 4.5/5
Key features – 3.5/5
Price – 3/5
Individual, one on one attention
85% success rate
Available in most major cities in the United States
Who's It For/Demographics?
Kelleher Matchmaker Services certainly isn't a flash in the pan.
In fact, it was started over 30 years ago.
OFL Top Recommendations based on 100,000+ Survey

"Serious Relationships"
"Discreet Hookups"
"Best Course for Men"
"Quick Flings"
"Normal Hookups"
"Our Quiz"
Today, the service is run by Amber-Kelleher Andrews out of San Francisco.
But as mentioned in the introduction, Kelleher matchmaking has achieved excellent success rates around the United States.
Interestingly, Kelleher will look for matches outside of the United States as well.
As this is not a dating site (like eHarmony or Tinder) nor a hookup site (like BeNaughty or Ashley Madison), estimates suggest that Kelleher has around 50000 clients on their books.
That covers males and females of all ages as well as ethnicities.
And those success stories number into their thousands.
Kelleher International is clearly good at what they do and has ranked as the number one global matchmaking firm on numerous occasions.
Let's just make it clear, however, this isn't a service for just anyone.
We will look into pricing later in this review, but the services on offer here certainly don't come cheap.
In today's day and age, to solve their love problems, people that can afford it are clearly prepared to pay for such a service.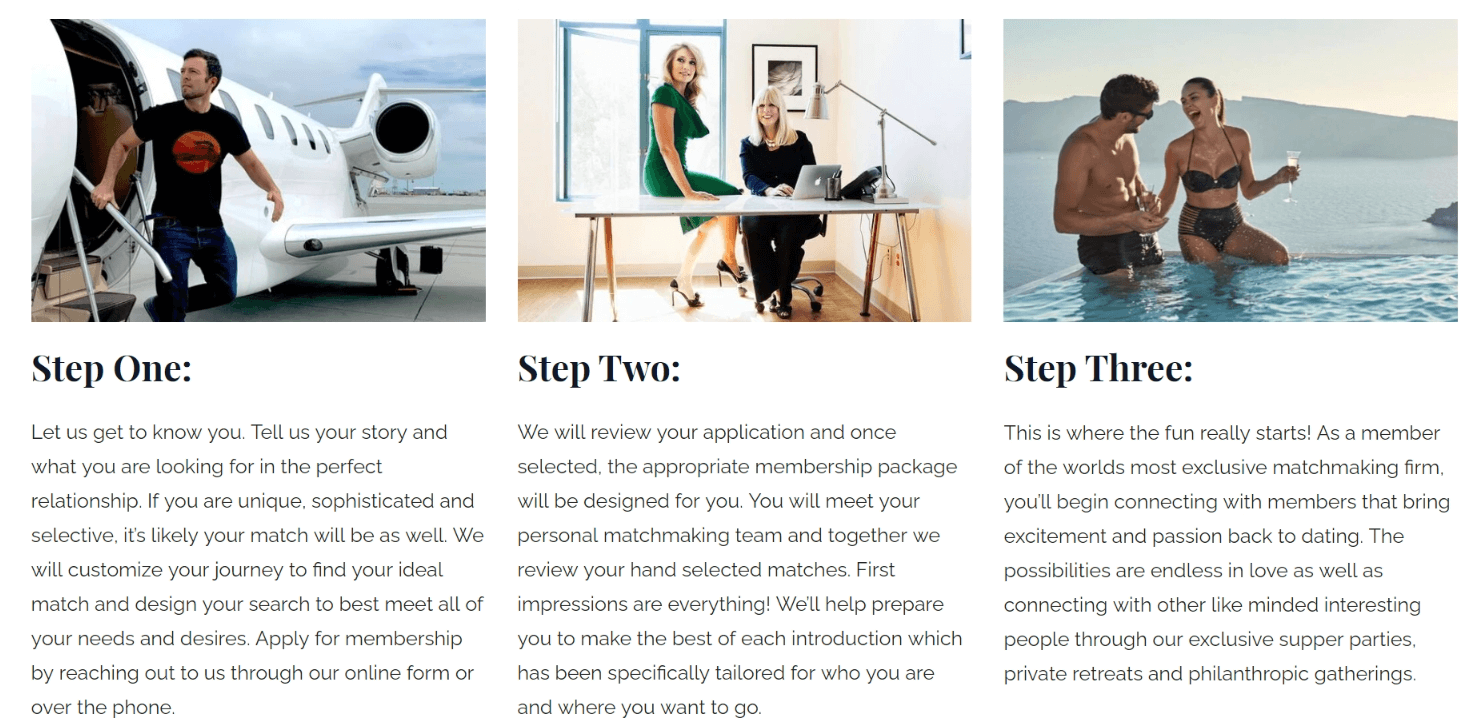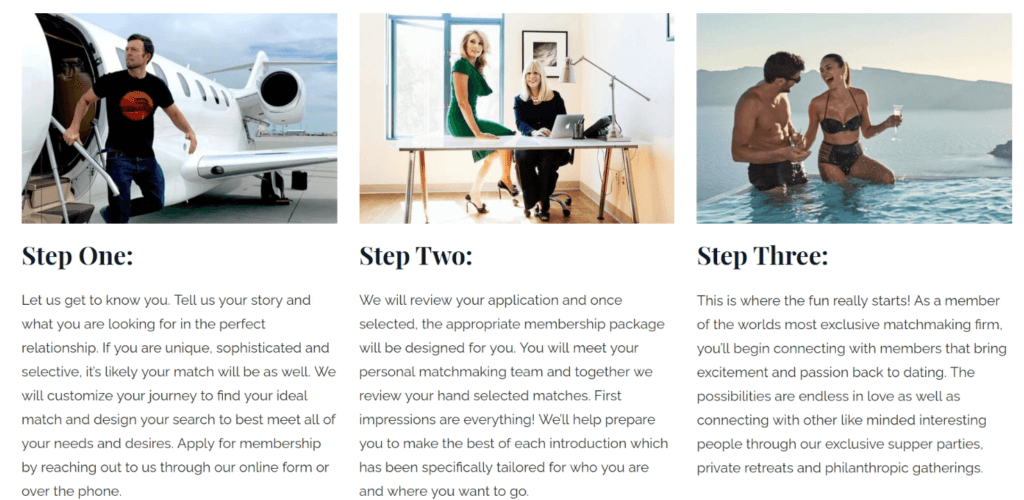 In this Kelleher Matchmaking review, the first thing that we need to explore is how the whole process works.
If you are prepared to pay for Kelleher's services, what's the first step you need to take to set the ball rolling, so to speak?
Well, this isn't like a dating app or an online dating site at all.
So you are going to have to make contact with Kelleher in a more traditional manner.
And that's by making a phone call or filling in an online application.
That's the start of your quest to find the perfect matchup.
There's no hiding behind a user name and profile here, for obvious reasons, of course.
As I said, this is no dating site, that's for sure.
That initial phone call leads to three distinct steps in your journey with Kelleher.
Step 1: Getting to know you
Step 2: Designing the right membership package and finding matchups
Step 3: Connecting with matchups
Step 1: Getting to know you
While there are going to be two important people in any relationship, for Kelleher matchmakers to start the process of finding the perfect match, the focus is initially on you.
That's understandable, right?
How would a matchmaking team be able to present you with the right kind of matchups if they didn't know what makes you tick?
After your initial phone call or online application, the steps are set in motion to make that all happen.
Obviously, if you can meet up with a matchmaking specialist from Kelleher all the better, but if you can't meeting online is fine too.
Everything about this initial meeting is to find out more about who you are.
In fact, it could take more than a single meeting before Kelleher reaches the level of information they need to help find the right matchup.
Of course, clients play a massive role here.
You must be prepared to pass on the information that Kelleher needs to carry out their side of the bargain.
That might mean revealing information that's difficult to tell a stranger.
If it's going to influence a potential relationship or matchup, your Kelleher matchmaking specialist needs to know.
Those clients who approach this with an open-minded and keeping the end goal in sight will provide the best information.
Step 2: Designing the right membership package and finding matchups
As Kelleher is dealing with individuals here, there isn't a one-size-fits-all when it comes to the type of membership package for each member.
Let me clarify that I'm not specifically talking pricing here, that's something we will deal with later.
What I am talking about is your team of matchmakers going away and putting everything in place to help find the right matchups for you.
That's a process that involves looking through what you offer, what you are wanting from in a partner and then matching you up with someone using those same criteria.
Remember, there are two parties at play here and Kelleher needs to make sure that both of them are happy.
That's what leads to a successful relationship.
Of course, it's not a simple process at all and it takes time to put this all together.
After a period, however, Kellehers matchmaker will call you in to review the matchups that they have come up with.
Now it's between you and those that you've been matched with to decide if things will proceed to the next step – meeting up.
Of course, without being forced to meet up, you can say that you don't think you match with someone.
That's entirely up to you but remember, that works both ways as well.
And no party will make that decision based on looks.
That's because Kelleher has a strict no-photo policy.
It's an interesting approach but one that puts value squarely on what people have to offer.
If the matchups presented appeal to you, it's time to meet face to face for the first time.
Kelleher is still part of that process too.
In fact, they will help you with every aspect of getting ready to make the best first impression you can.
Ultimately, this is the moment that Kelleher works towards.
Meeting up with someone can be in a one-on-one setting, or if you'd prefer at a group gather organized by Kelleher.
These events are often a good choice first up as they provide a way to get to know someone a little better without the added pressure of just a meet-up between two people.
After each date with a potential matchup, your matchmaking team will hold feedback sessions to see how things went, if the matchups were what you expected and how things can be improved if need be.
According to research that I carried out, people usually receive make 8 to 13 introductions during their membership period.
And yes, the more people you meet, the more chances you have of finding that perfect match that can hopefully become Mr. or Mrs. Right.
But of course, for some, it could even be love at first sight.


There is no doubt, the process behind how Kelleher International handles their "headhunter" style matchups does work.
Many of their competitors do things the same way too.
Clearly, however, Kelleher has fine-tuned their services over the years and today it offers the best matchmaking money can buy.
All you need to do is see the success stories on their website and elsewhere online to understand that this is a service that works.
But of course, with all dating sites and matchmaking services, there can be controversy.
From time to time, Kelleher has received negative reviews.
But as using a matchmaking service is a two-way street, perhaps those that were unhappy with their services didn't contribute as much they could.
Ultimately, I think what makes Kelleher so effective is the fact that it's not just about the matchmaking aspect.
Some services will do much of what's offered here but once they've presented the matches, that's where the contract ends.
It's like sending a fledgling bird out of the nest before it can fly.
And that's only going to result in a tragedy.
Kelleher takes the approach of coaching to each of their clients.
So that's not only helping you find the right matchups but coaching you to present yourself with your best foot forward.
Believe it or not, many people need help with that too, something Kelleher has no problem in providing.
Kelleher call this approach "matching from the inside out" on their website.
We've explored much of the process already.
But there really is so much more that they do other than finding you a potential matchup.
It's a fully personalized approach that's tailor-made for each individual that signs up with Kelleher.
I think ultimately, that's what makes Kelleher such a success in helping people to find love.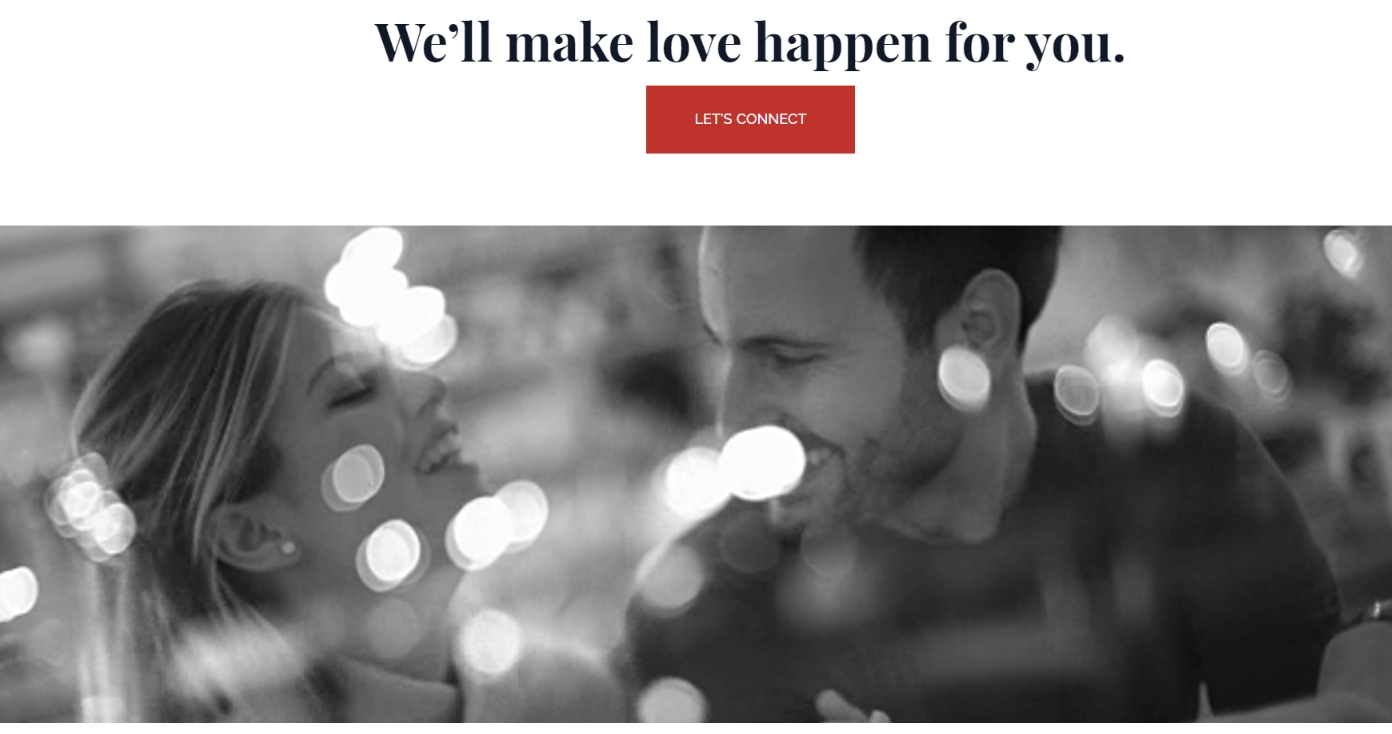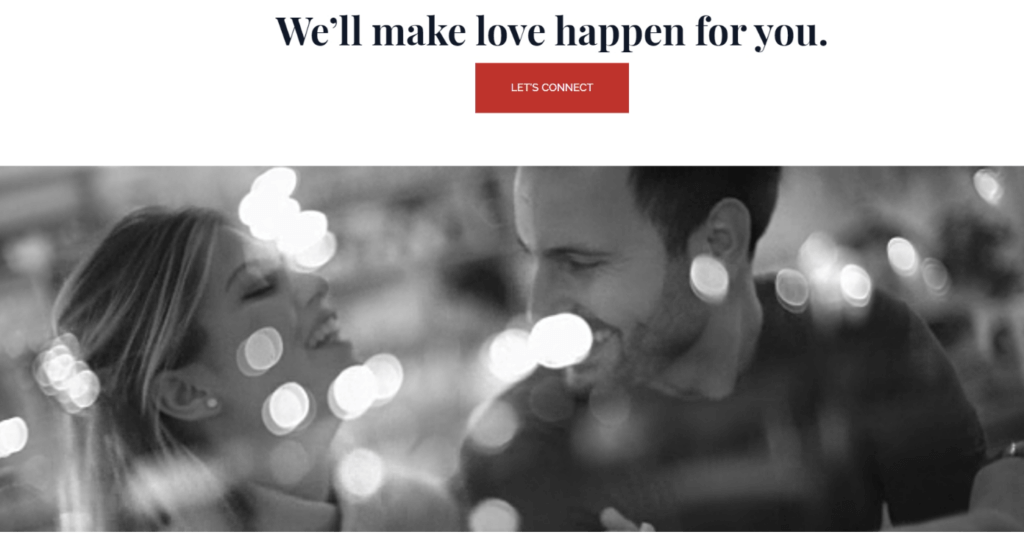 So what are some of the key features that someone who signs up with Kelleher can expect?
By focusing on each individual, Kelleher helps to ensure that the matchups suggested are as close to perfect as they can be.
And as we've already seen this is a two-way approach.
Not one party is more critical to a matchup than the other and the Kelleher teams ensure this.
That means you have been presented as a potential matchup to those that Kelleher shows you as well.
Both parties will have to approve of what they see and read about the other before the initial contact is made.
It's no good for one person to be happy with a potential match when the other party is not fully committed as well.
That's going to only end in matchup failure.
Kelleher International regularly runs events where its members can meet up and socialize.
The exclusive part of this is the KI Social Club.
Events are held mostly in the United States and here, you can meet and mingle with people just like you.
For example, one of these social club meetups was on Richard Branson's private island and others have included safaris and more.
Certainly, this is as far removed a dating experience as using a dating app, that's for sure.
3. Complimentary matchmaking
Everyone who signs up to use the services of Kelleher will get one complimentary matchup within the city they live in.
While the KI Social Club is an exclusive social meet-up for members, more regular social suppers are held as well.
Again, this is to help clients meet new people but not only with a relationship in mind.
It must be remembered that many people who use the services of Kelleher international are business leaders and this is the perfect place to network with others.
From a matchup and relationship standpoint, the best of all the key features that Kelleher provides is the one-on-one attention every client receives from the moment they sign up.
This is focused on not only providing you the best possible matchups for you but making you the best possible matchup for others too.
And it's clearly an approach that's working as Kelleher claim an 85% matching success rate.
Kelleher International Cost
You've probably had a sneaky suspicion all along that Kelleher International's matchmaking services aren't going to come cheap.
This is a service that's clearly not aimed at the man in the street or people who are more likely to use a dating app.
But what kinds of money are we talking about here?
Let me just clarify that it is double figures, sometimes even triple figures.
Yes, to be guaranteed an 85% chance of matchup success, you are going to lose a little on your bank balance, that's for sure.
The prices below are for a 13-month contract with Kelleher.
Note, however, that this can be put on hold at any point and then resumed when you'd like to.
So here's a price breakdown:
Local search covering one city: $25000
Cost per added city: $50000
National search: $450000
CEO search: $150000
Certainly not cheap, right?
The CEO search, at a whopping $150000 includes personal consultations with both Jill Kelleher and Amber Kelleher-Andrews.
It also extends the search to include global matchups not just local ones.
These prices will make regular folks' eye-water, that's for sure but this site is aimed at people that can afford them.
And when you are looking for love, perhaps there isn't a price that you can put on that journey.


Conclusion and Overall Rating
Thanks for taking the time to read this Kelleher International review.
It really is a matchmaking service that can help you find a perfect partner, that's for sure and an 85% success rate is super impressive, that's for sure.
Kelleher's matchmaking services certainly aren't a flash in the pan.
Thanks to almost 40 years of experience, they certainly know what they are doing and will guide each client through the process of finding a matchup, step by step.
Is it expensive?
Of course it is, but again, it's important to stress that the people looking to use services like this can certainly afford them.
In fact, the types of people who have turned to Kelleher to help them find love include industry leaders in business, entertainment and more.
While it's very difficult to rate matchup services like this, we have provided Kelleher with an overall rating as we do with all other sites.
And today, it scores 4 out of 5.