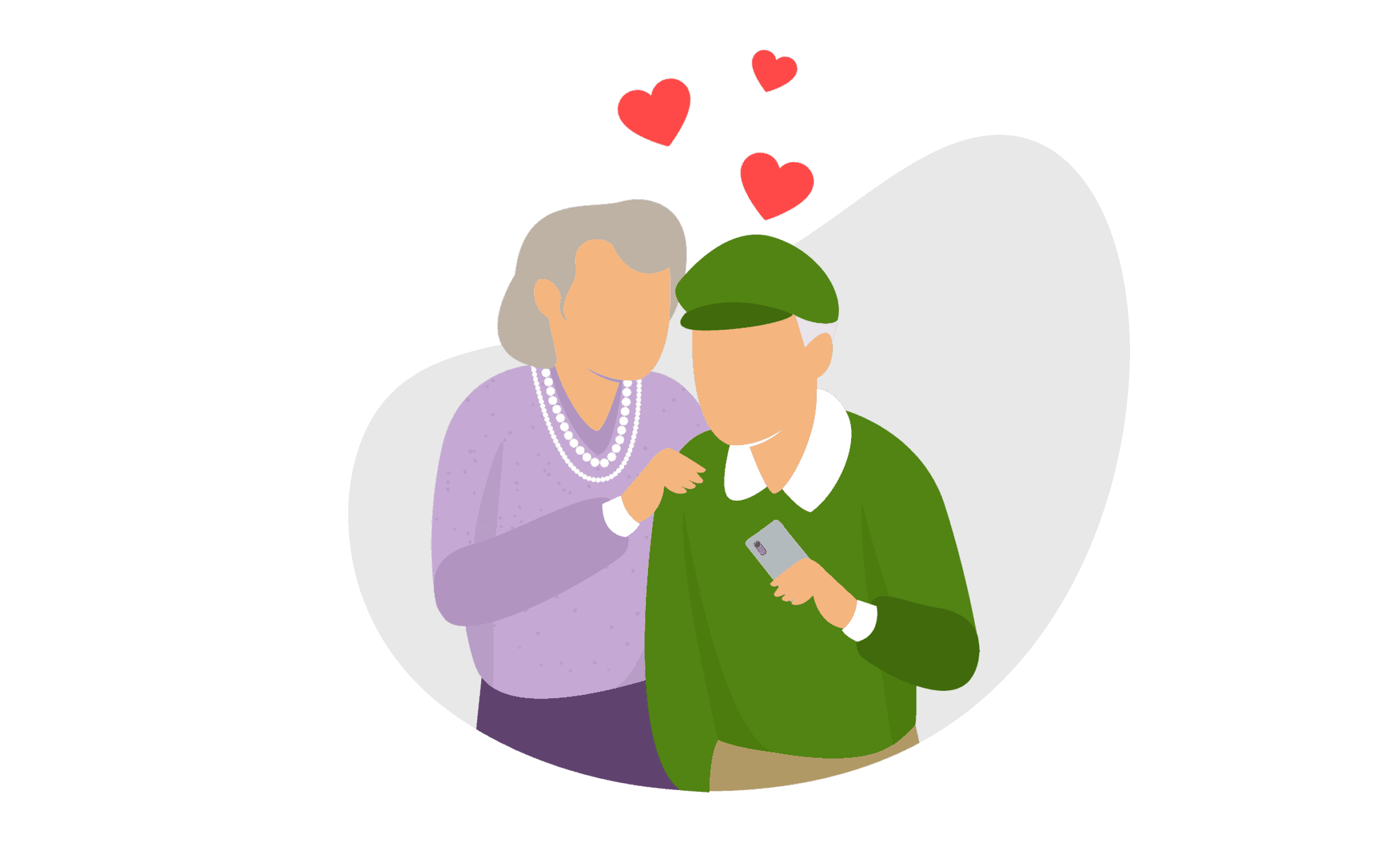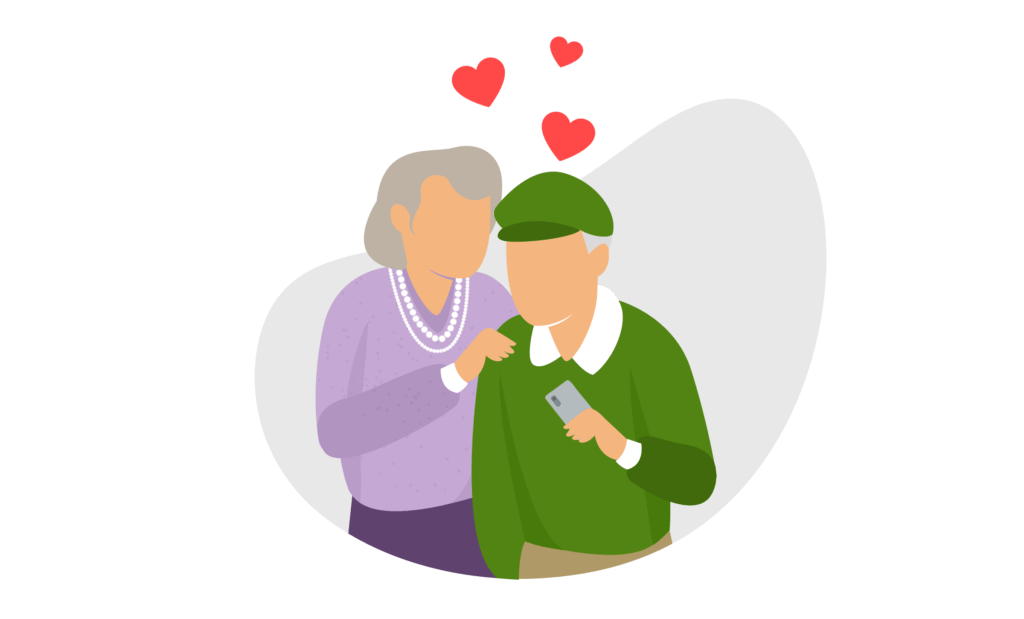 Hey all and welcome to my article on the best senior dating sites!
You might have heard your son, daughter or even grandkids talking about meeting that special someone online, yes it is real, and it is legit (provided that you use the right online dating sites of course).
Single people over the age of 70 are not excluded from the love game in an online environment as there are lots of dating sites for seniors.
So now you're probably wondering if online dating can be useful to seniors like yourself who are over 70, the short answer to that question is yes.
OFL Top Recommendations based on 100,000+ Survey

"Serious Relationships"
"Discreet Hookups"
"Best Course for Men"
"Quick Flings"
"Normal Hookups"
"Our Quiz"
Here is an overview of the top senior dating sites that have proven to be very successful in helping seniors over 70 find love, companionship, and long-term relationships.
Let's jump right into the most significant senior dating apps to see which one would be perfect for you!
Is your dating app giving you the best chance for success?
Make sure to take our online dating site/app quiz to find out.
It's a fact that people who follow our dating site suggestions have on average 2 extra dates per month.
QUICK OVERVIEW: Best Senior Dating Sites
Best Dating Sites for 70s in Video Form
Audio (podcast) form for those of you on the go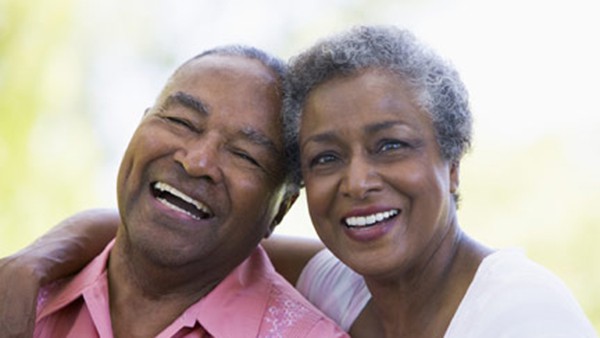 Quick Peek -Best Senior Dating Sites
Whereas SeniorPeopleMeet now known as OurTime.com is specifically designed for older people, meaning there is no fluff, just real seniors looking for love, eHarmony and OkCupid trump every other dating site in many criteria like the ease of use and quality of people available. These are the top 4 apps for senior dating.
New people who want to have an amazing dating experience with like-minded people love online sites with matching algorithms based on personality questionnaires and search options that produce compatibility matches.
We have taking time to put together the most comprehensive review of the most popular and easy-to-use dating sites for seniors over 70.
After lots of research, sites that made it to our list got here based on two key factors: ease of registration, and safety for senior citizens.
4 Best Senior Dating Sites in 2023
1. SeniorMatch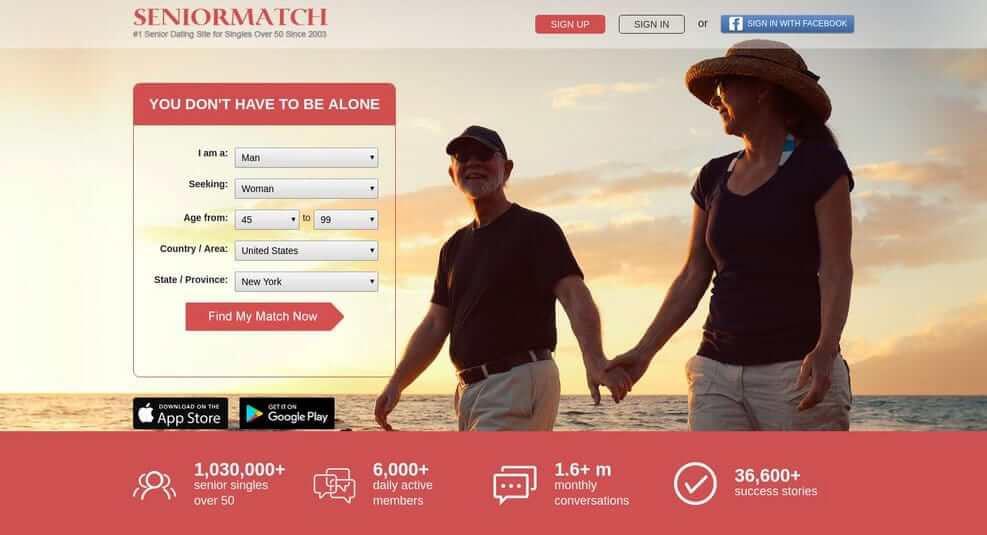 Signing up – 4/5
Making Contact – 3.5/5
Profile Quality – 4/5
Overall Rating – 3.8/5
Pros
No lengthy questionnaires
Seniors are the target population
Simple layout
Cons
Demographic Makeup
Senior Match is one of those dating websites that specialize in providing superb service for a specific demographic group – the senior population, by combining modern dating trends and the experience of already long-established platforms.
It is among the dating sites for seniors that cater specifically to the population that is 50 or over, so it embraces practicality above all else but without sacrificing variety.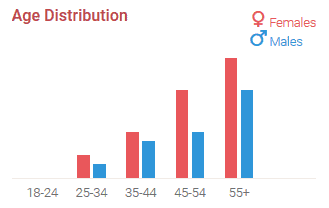 Ease-of-use "mobile and desktop version"
It was started with the intent of providing the best dating site for seniors by creating an affable community and features that can make their experience truly memorable.
Taking a quick look at the various options at our disposal, it is easy to see that the service drew inspiration from platforms such as Facebook to provide an interactive environment for the older population to connect and find like-minded people.
OFL Top Recommendations based on 100,000+ Survey

"Serious Relationships"
"Discreet Hookups"
"Best Course for Men"
"Quick Flings"
"Normal Hookups"
"Our Quiz"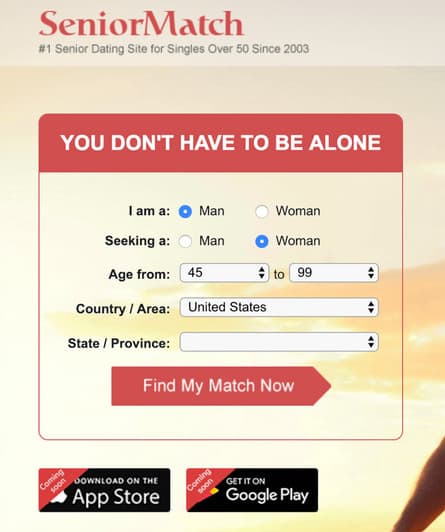 There are no complicated questionnaires or lengthy processes in the seniors dating site that can leave you confused or irritated, as the main information parts that need to be filled include the basics such as age, gender, location, and profile headline.
If there is anything that is absolutely mandatory, it is to upload a recent photo of yourself. This feature was implemented to ensure that all of the members that do come in and seek to use the features SeniorMatch has to offer must create authentic accounts that meet the requirements of the site.
If for any reason, your account is denied, you will receive an explanation as to why it was denied but that is not a reason not to try again, as you can always try to create an account another time.
An immense reason as to why this site has been critically acclaimed as one of the most secure senior dating sites that you can stumble upon is because of the constant checking of provided information and confidentiality in its handling.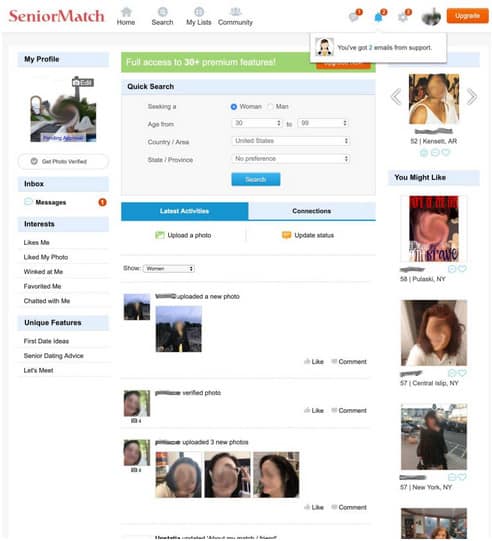 Senior Match allows for the creation of an account on their site through your Facebook account (which will use your account information to fill out your own account on their site) and you can share your activities on Senior Match on your Facebook timeline.
But only if you wish to do so!
When you finally do get to the site itself, you will notice it is pleasing to the eyes while remaining utilitarian in its design that allows for even those who are not tech-savvy to use it without difficulty.
It allows you to let others know you do like them by sending up to 50 winks daily and commenting, while the searching functionality allows you to narrow your search to provide you with extremely precise results that will allow you to discern the type of person you wish to connect with.
If the provided algorithm does not suit your needs, you can make your own with the "Reverse Matches" feature that will allow you to customize and implement criteria that will give you the benefits of personalized searches.
Sadly, the app is not yet available, but we truly do hope that it is the next thing that this dating site for older adults will develop to encourage more users.
Among the top senior dating sites, Senior Match is best for ease of registration.
Cost
Of course, each and every website has some free and some paid features.
With Senior Match, you will have to buy one of the plans if you want to chat, see who liked your photos and read your messages, browse anonymously, and more.
According to the Senior Match website, the pricing is created as follows:
1 month – $29.95
3 months – $59.95 ($19.98 per month)
6 months – $95.95 ($15.99 per month)
Even though it cannot be outrightly categorized among the free dating sites for seniors over 70, it is still affordable compared to others.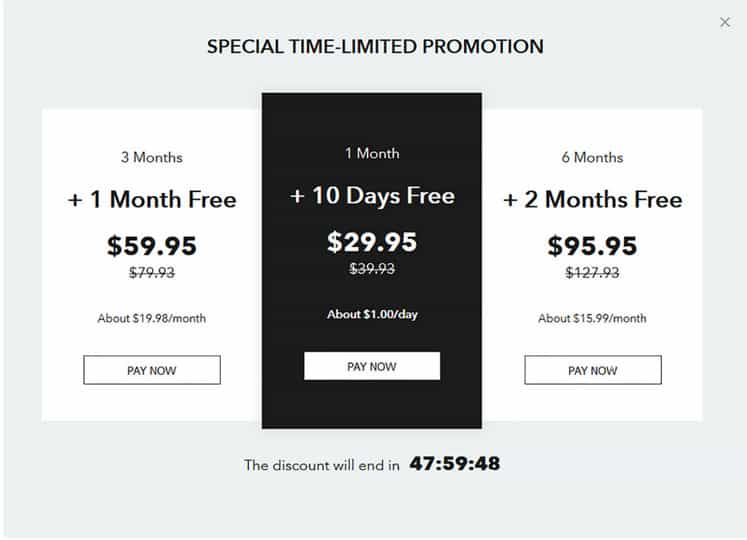 FAQ
1. Is there a way to stop the automatic renewal of the plan?
You can easily stop auto-renewal through Membership Settings in the Settings section of your profile. There is an option that will do this for you, so you won't have to think if you are approaching the deadline or not.
Overall Rating
If you ever needed to get yourself a pleasant and high-grade website that is tried and tested as one of the best dating sites for seniors over 60, you are at the right place.
As profiles are checked thoroughly, there are no fake profiles, so you will be safe in your search for the right person.
2. Silver Singles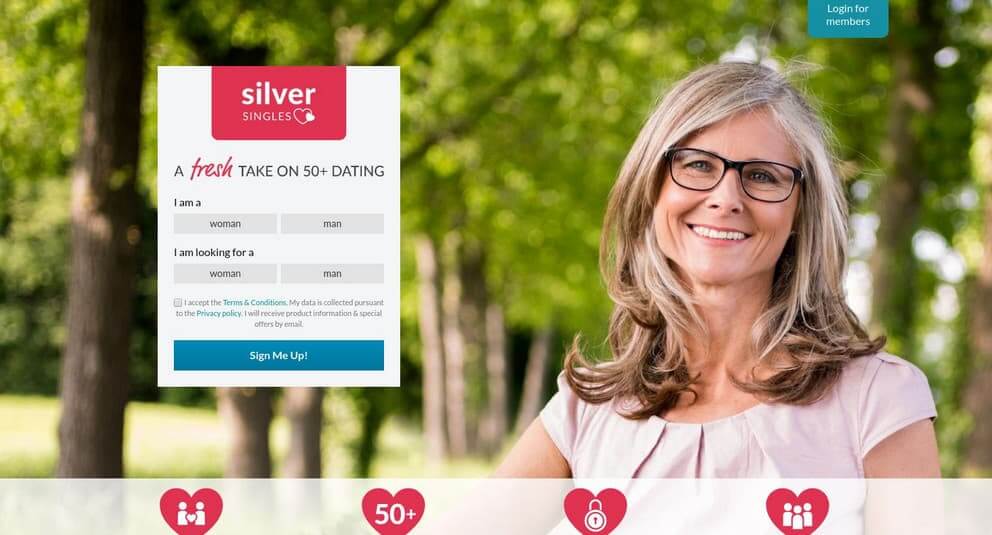 Rating
Signing up – 3/5
Making Contact – 3/5
Profile Quality – 4/5
Overall Quality – 3.3 /5
Pros
Matching on compatible personalities
Free registration
Cons
Only paying members can see photos
You have to pay to send messages
Demographic Makeup
Silver singles is a dating site for all those old in age but young at heart.
Most of the members on the Silver Singles dating site are from the United States and are over the age of 50.
We were truly surprised to find out that some younger users in their 30s or 40s also use this website, even though they are not so numerous.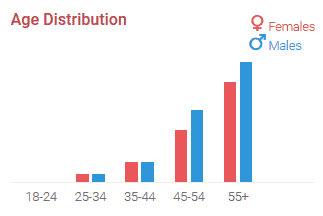 Most of the members on this dating website for over 60 are not looking for hookups but serious and long-lasting relationships, so if this sounds like you, you will certainly have some fun
Silver singles have exceeded expectations with their availability in more than 20 countries and with a user base of thousands and thousands of people, you will surely find the one you're looking for.
Our verdict: Silver Singles is a perfect choice among the best dating sites for over 60 for serious relationships.
Ease of Use "mobile and desktop version"
When you have a website dedicated to senior dating over 70, it is important for it to be simple in layout and easy to use.
Silver Singles shows us that this is possible and that a senior single dating website can be functional and easy to use at the same time.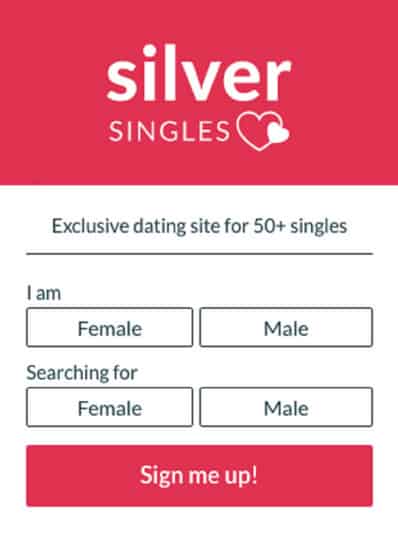 A downside for Silver Singles is the time frame for registration, it takes up to an hour to register on the site, which might not be something that older users that are not really tech-savvy will enjoy.
Apart from that, the registration is pretty simple. First, you have to give your email address and create your password, and state what you are looking for.
After this first step, you will have to fill in some personality quizzes that consist of more than 100 questions – hence the time it takes to completely finish your profile.
These tests are meant to make the algorithm know you better so that it can show you people that you will get along with just nicely.
The questions will be about your character, your outlook on life, your habits, and similar.
After this, you will have to upload your photo and answer several more questions which will be shown on your profile, as a description, or About Me section.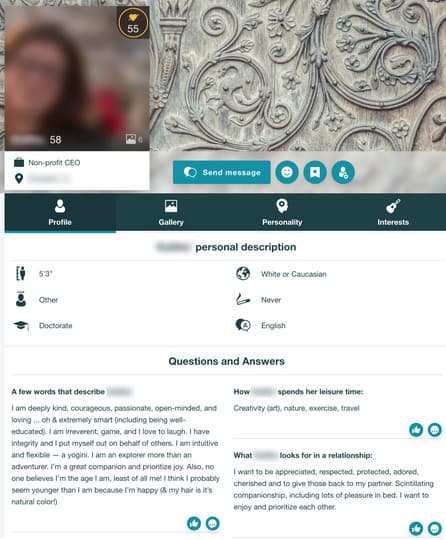 In our experience, the fact that the registration process is this detailed means that there are not a lot of scammers and fake profiles.
It is very unlikely that anyone would go through this much trouble just to scam other people, and we believe this factor is a major deterrent on dating sites for 60 and over.
Apart from that, profiles are checked and verified so that the number of fake profiles is lowered even further.
As for the app, it doesn't offer anything that the desktop version doesn't. It is free to download and easy to use for both iOS and Android.
FAQ
1. Is there a way to delete my account temporarily?
No, sadly there is only the permanent deletion of your profile.
2. Is silver singles free to use?
Silver singles is free to register but if you want to see others' profiles and send messages you will have to buy one of the 3 membership plans.
Cost
Just like any other app, there are features on Silver Singles that are free and the features that you will have to pay to use.
For example, if you want to send and receive messages or see other people's profiles, you will have to choose one of the following plans culled from the website:
1 month – $54.95
3 months – $113..85 ($37.95 per month)
6 months – $167.70 ($27.95 per month)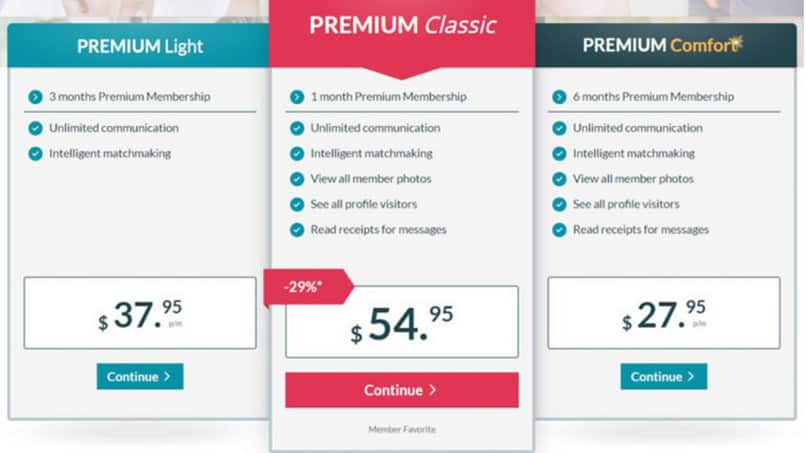 Overall Rating
Drawing from tons of reviews, we can tell easily that Silver Singles is one of the most popular dating sites for old people who are looking for a second chance in love.
Most of the users are over the age of 50, so the website is created with this in mind with a simple layout and is easy to use.
Sadly, you will have to pay to use most of the most important features like sending messages and seeing others' photos.
However, the plans that Silver Single's offer is more than fair, with generous discounts.
3. eHarmony.com
eHarmony was one of the first online dating sites where seniors could find their life partners, and where they could grab a second chance without any hesitations, or fears.
eHarmony was it in the beginning, and it still is one of the leaders in the online dating world, especially for seniors over 70.
Ratings
Signing up – 3/5
Making Contact – 5/5
Profile Quality – 5/5
Overall Rating – 4.5/5
Pros
Easy to use
Safe to use
Many free features
Great matching algorithm
Cons
Seniors are not the target population
The questionnaire is too long
Demographic Makeup
What eHarmony offers to seniors is safety, a second chance for a happier life, and various users' range.
Seniors on this online dating site are experienced, highly educated, and prepared to spend the rest of their lives with matches this site is offering to them.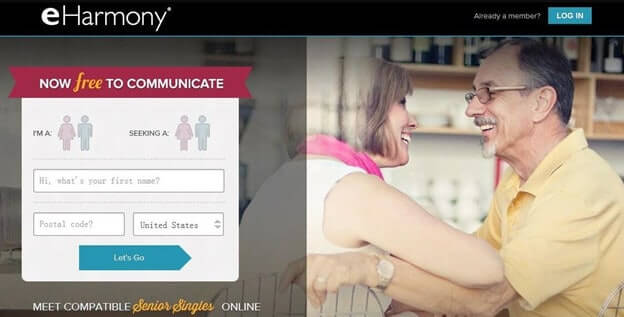 After scouring and digging deep into the various sites, we can conclude easily that eHarmony is the most used online dating site for people over 50 in the UK, the USA, and Canada.
There are more than 50% female users, and the other half are male users.
Ease-of-use "mobile and desktop version"
The most important thing about eHarmony is that its site and algorithm are easy to use, and it is approachable to all seniors.
Other important things are the site's different features that seniors can use to find their life companions, soul mates, or someone they want to spend the rest of their lives with.
Many of these features seniors can use for free. All online dating sites must have something free to offer, especially if their users are seniors.
That is why eHarmony can proudly confirm that it is one of the best dating sites for seniors in the world, and eHarmony isn't afraid to show it.
To make the research easier and more comfortable, eHarmony allows its senior users to look for their future partners by age, location, education, and common interests.
We all know how much seniors care about their old-fashioned manners. To keep its senior members happy, eHarmony allows them to write an e-journal, and note their impressions about the other users.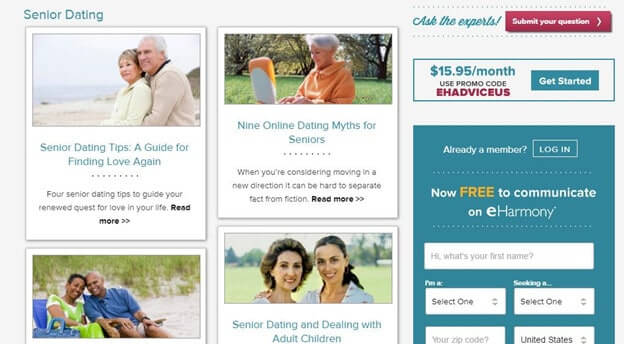 As they can read all other users' journals for free, their matches are allowed to do the same, too.
Thanks to a direct chatbox, seniors can get in touch with other members in a second.
They don't have to be good at technology to find their soul mates. eHarmony serves them everything on a plate.
Plus, eHarmony guarantees seniors that they will definitely find a perfect emotional partner because all senior users have to answer more than 32 questions that eHarmony uses to match them perfectly.
However, if this isn't enough, seniors can always use the extra option to become paid members and to upgrade their profile in the way they've always wanted to.
A major highlight of eHarmony, among the best seniors dating sites, is its matching algorithm.
Cost
According to the website, the latest update on cost from eHarmony for premium members goes from 19.95 USD to 59.95 USD, depending on the period of use.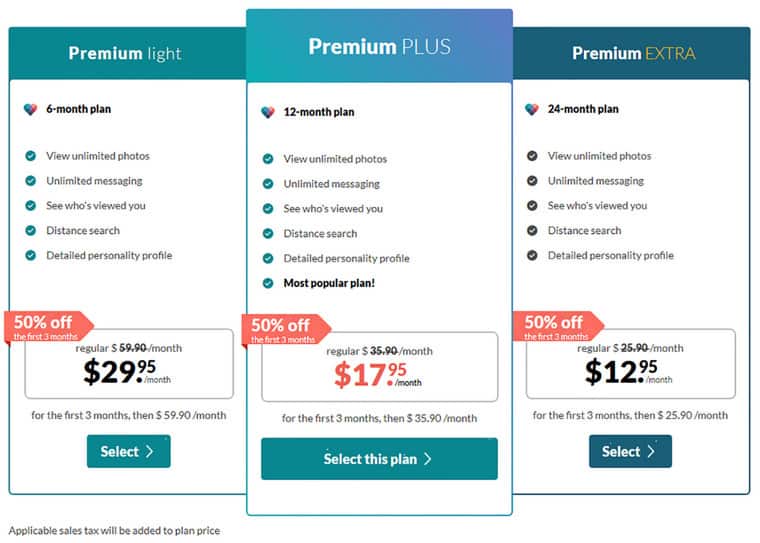 FAQ
1. Is eHarmony.com safe for seniors?
Yes, it is because eHarmony uses a verification process that confirms its safety.
2. Does eHarmony really works?
Besides the confidence that eHarmony offers to all senior members, this online dating site uses a perfect matching algorithm that can help seniors to find an almost hundred percent compatible life partner.
Overall Rating
From our findings, eHarmony is a website that is dedicated to dating in general but having a wide user base, it provides ground for dating in all age groups.
We could also say that eHarmony is a dating site for older people who are looking for long lasting relationships, hence the long questionnaires. This, however, might be a bit difficult for seniors who are not that tech savvy.
Still, if you want to put a little more time into creating a profile and if you are looking for someone special, this is the dating website for over 60 meant to fulfill your need.
4. OurTime.com
OurTime.com is one of the online dating sites seniors are always glad to use if they want to find an email friend, a serious and a long-term relationship they will feel safe and sound.
All seniors who like corresponding with people of their age and with the same interests join the OurTime dating site very day.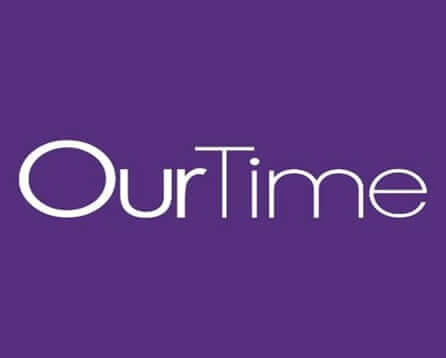 Ratings
Signing up – 5/5
Making Contact – 4/5
Profile Quality – 4/5
Overall Rating –4.25/5
Pros
Cons
No verification process
Many features are for paid members
Demographic Makeup
This online dating site is always a right choice for seniors because they become members of the other two senior dating websites that can help them to spread their experiences and friendships not just in the areas they come from, but all over the world.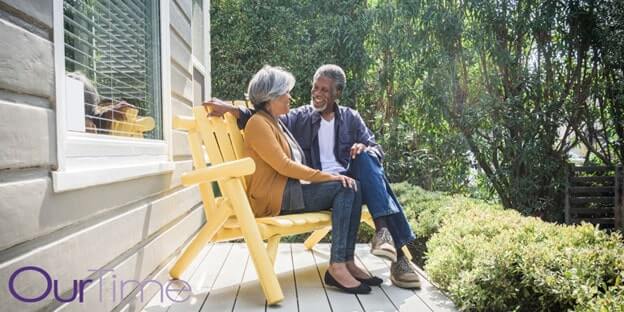 Those two sites are SeniorPeopleMeet and SeniorsMeet.
OurTime online dating site has many advantages for senior members.
As a senior user, you can explore easily if you explore with the people of the same age as yours.
Most of the users come from the UK, and the gender population is almost equal.
Ease-of-use "mobile and desktop version"
The OurTime online dating site is very easy to use.
In our opinion, one major thing that OurTime got right is the signing up process which lasts for 3 minutes, and users don't have to enter too much information about them.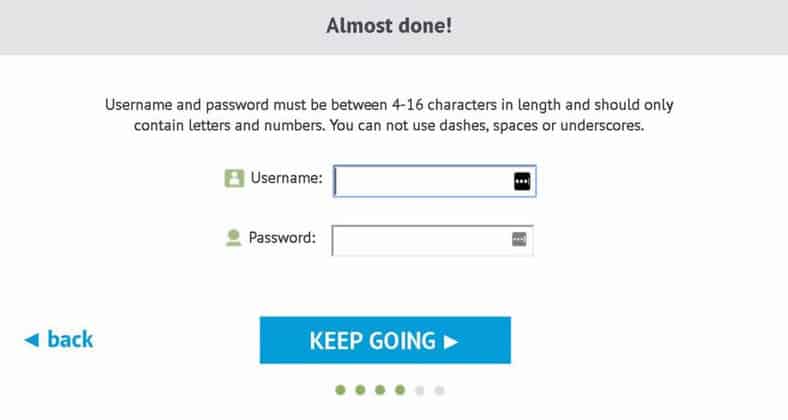 Free members can post about 30 pictures at once, and they don't need to pass the verification process.
Even the profiles photos are visible to everyone, sending messages is limited to paid members only.
Many other useful features are limited too, so if a user wants to be more visible to other members, a paid membership is necessary.
To find a perfect match, members can use many different features that can help them with their research.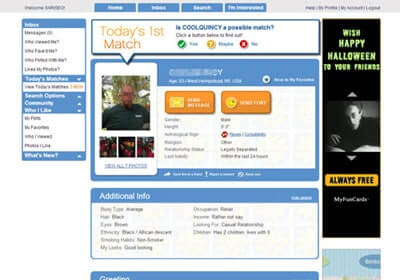 They can choose a desirable body type, horoscope sign, family status, and many other things.
Special features offer a possibility to have a video date, to send virtual gifts, to connect with a virtual phone number, or to make a profile more professional than it already is.
Opting for OurTime among the dating sites for over 60 gives you extra benefits you won't get from other senior dating sites free.
Cost
Information gotten from the website shows that costs on OurTime work in a few different ways, depending on your choice.
A member can choose a standard package, a value package, or use some of the tokens that this site offers.
The price of packages goes from 34.96 USD to 119.76 USD.
A member can use tokens for sending virtual gifts and emoticons. Tokens are available in credits of 55, 110, or 280 credits per package.
The price of tokens goes from 2.99 USD to 9.99 USD.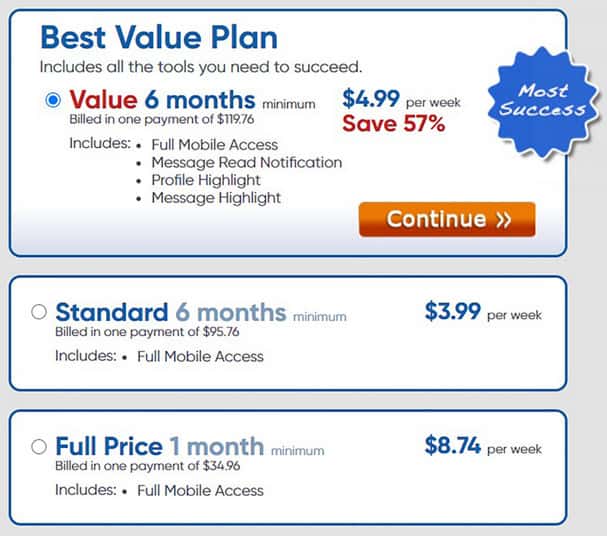 FAQ
1. Are there any younger users on OurTime?
No, there aren't because the target population is people over fifties.
Remember, your time has come.
2. How does OurTime work?
After signing up process, users are looking for the people they want to match with, and they can do it by using the filters on their profile account.
Overall Rating
Considering the time we have spent on Our Time, we noticed it's a website dedicated to seniors only, but if you want to use it, you will have to pay for it.
The prices are not really that low, but the plans contain a lot of features that will help seniors find the one their heart wants.
Besides, this is a website that is made for seniors only so there will be no mixing up and false idea of how big a percentage of users fall under your target age range.
Pros and Cons of the Best Senior Dating Sites
Pros
No need to compete with the younger ones to get a suitable match
The layout and design is suitable for the older users
Use of matching algorithm that connects users with similar background
Cons
Difficulty in the registration process for some
Lack of proper verification process in some of the free dating sites for seniors over 60
Imbalance in male to female ratio
Some can be likened to hookup sites for seniors due to activities of scammers
Methodology
The methodology we used to review the Best Senior Dating Sites are as follows:
An overview of the site or app where applicable
Our experience with the registration process of each dating site
How easy it was to get a match within the specified age bracket using the free version or paid version
Our overall impression of a match based on the final outcome (casual date or serious relationship)
Conclusion on the Best Senior Dating Sites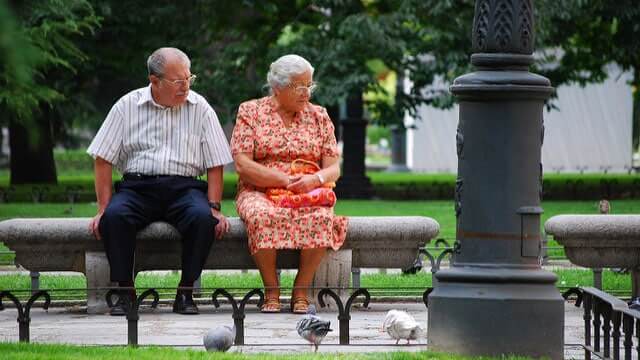 I hope you all enjoyed our article on the best senior dating sites!
Whether you are looking for casual relationships, friendship, hanging out, or someone to love and cherish, the websites listed above will give you just that.
So go out there and have some fun as love is meant for all people!
FAQs