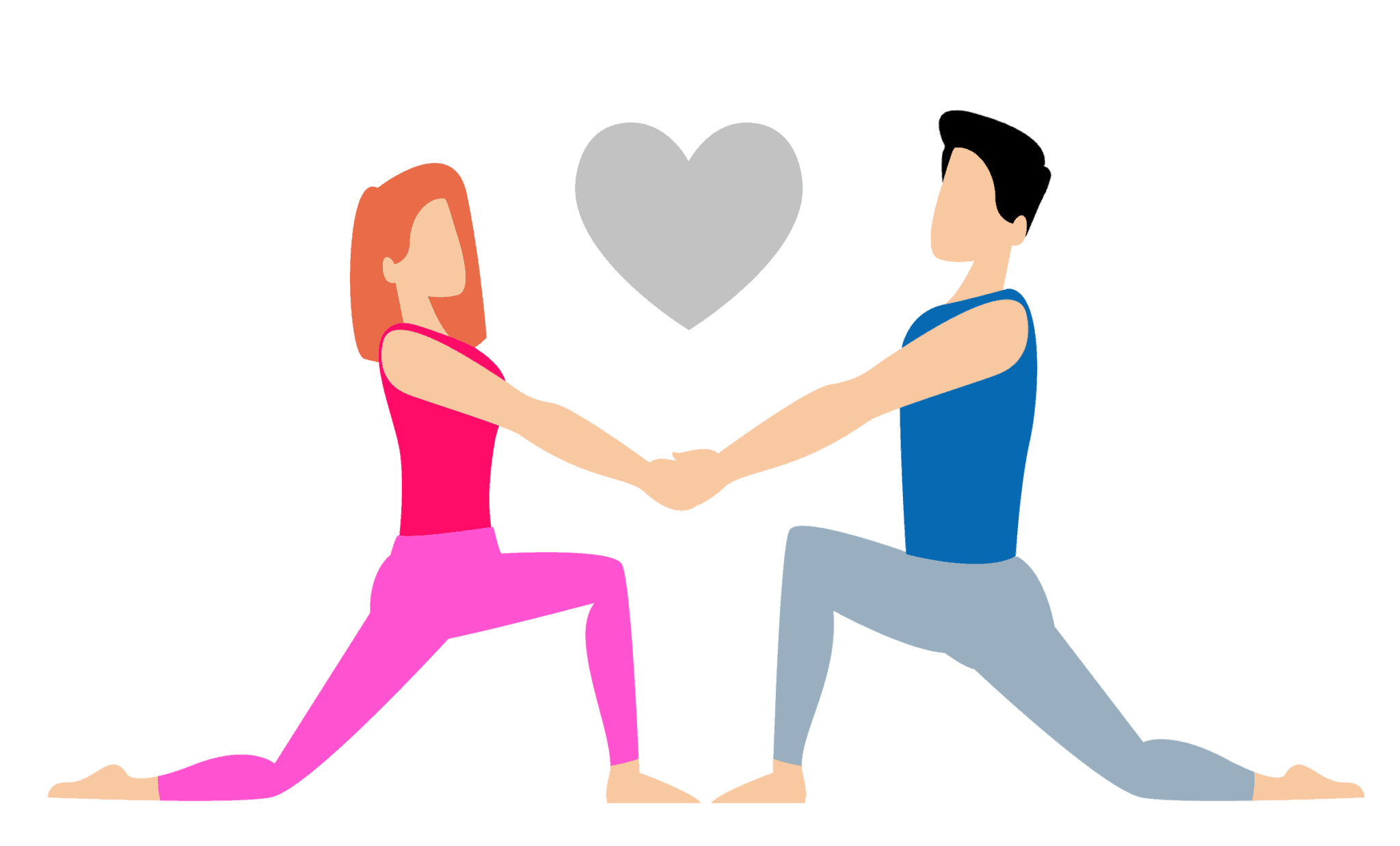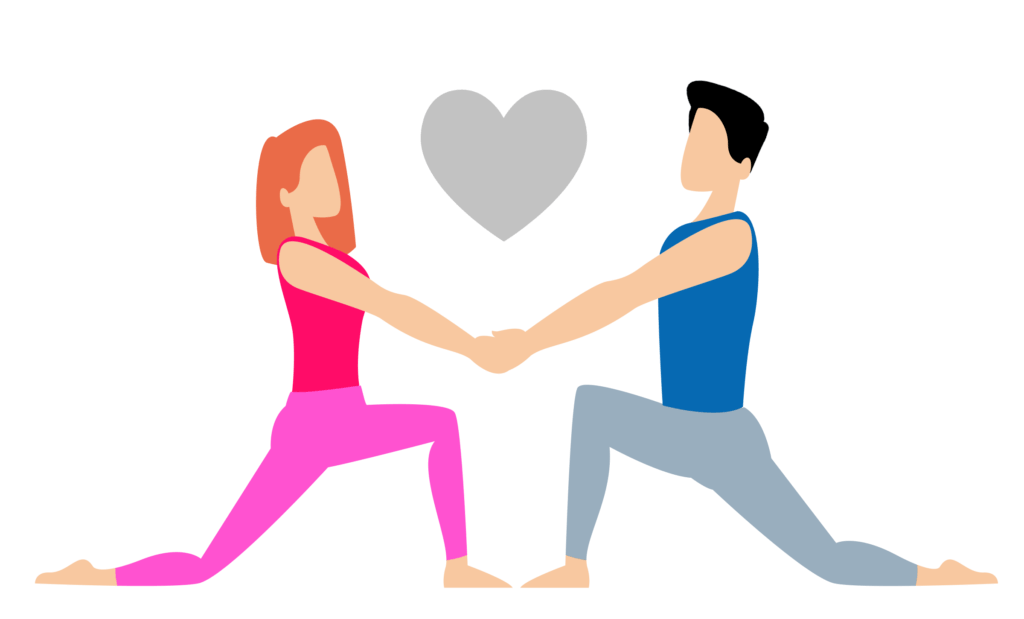 In today's fast and crazy world, people tend to get detached from each other.
And for this exact reason, a lot of people tend to get back to their inner selves and turn to spirituality.
Naturally, as every one of us, spiritual people like to share their interests with other people, and maybe even look for a partner with similar points of view.
But how is a spiritual person supposed to find and meet other spiritual people and hopefully start a spiritual relationship with them?
OFL Top Recommendations based on 100,000+ Survey

"Serious Relationships"
"Discreet Hookups"
"Best Course for Men"
"Quick Flings"
"Normal Hookups"
"Our Quiz"
Well, with all of those websites, we can assure you that you will have good chances of finding the right person for yourself.
And no matter what spirituality means to you and whether you see it as veganism, healing crystals, environmentalism, or anything else that comes to your mind, these best spiritual websites will hopefully help you find the one you can freely share your interests and believes with.
Is your dating app giving you the best chance for success?
Make sure to take our online dating site/app quiz to find out.
People who follow our dating site suggestions have on average 2 more dates per month.
The Best Spiritual Dating Sites in Video Form
Audio (podcast) form for those of you on the go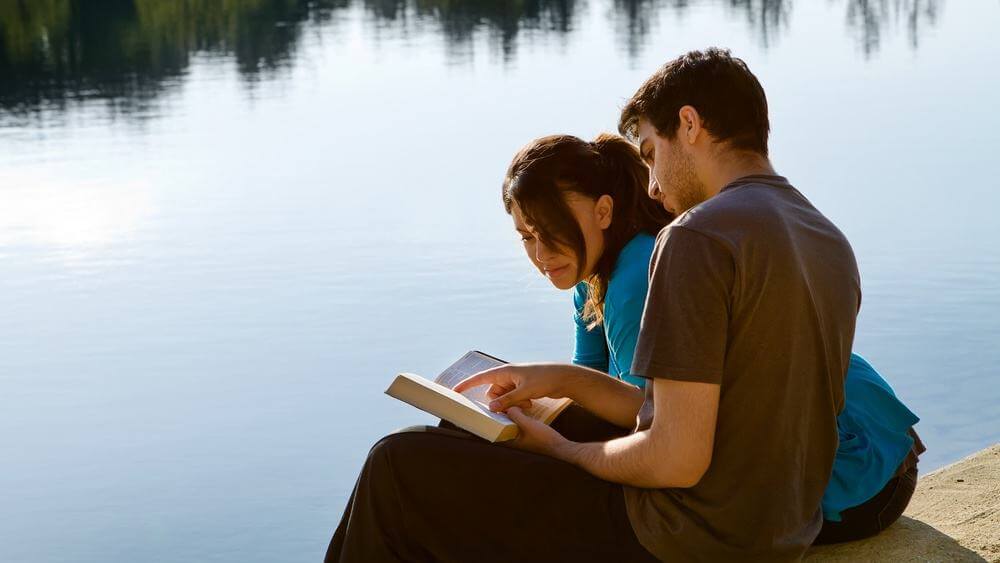 Best Spiritual Dating Websites for 2023
Below is my list of the top 4 spiritual dating sites. I rank these on specific ranking factors such as price, registration, how easy it is to make contact, profile quality and more. This will help you decide which of these is the best spiritual dating site for you.
1. Spiritual Singles

Rating
Signing up – 5/5
Making Contact – 5/5
Profile Quality – 5/5
Overall Quality – 5/5
Description
Spiritual Singles was created back in 2000, which makes it one of the first websites that are made to aid in creating a spiritual connection between man and women.
Being almost 20 years old and still so popular, we can only say how much it has developed and continued growing over the years.
No doubt, it will continue to grow and develop in the years to come as well.
Moreover, the age of Spiritual Singles can tell us how many people have been, are, and will be using it.
So, no matter what other preferences you have besides spirituality for your potential significant other, there is no doubt that you will have no troubles with finding them here.
Joining the website is more than easy, and it consists of 3 stages.
In the first stage, you will be asked to enter your basic credentials, like your Username, Password, gender, and sexual orientation.
Genders that are offered are female, male, trans, and intersex, and under your sexual orientation, you will find straight, gay or lesbian, bisexual, pan-sexual, and asexual.
Om the second stage, you will be asked to leave your name, location, and birthday.
And finally, the third stage will ask you for some more personal information that is used to describe you better and fill in your profile. Those include a few questions about your spirituality, ecological life choices, your dietary preferences, and similar.
As with any online dating website, you will get the most out of it if you take some time and fill in the profile accurately and accordingly.
Do not forget a nice photo!
OFL Top Recommendations based on 100,000+ Survey

"Serious Relationships"
"Discreet Hookups"
"Best Course for Men"
"Quick Flings"
"Normal Hookups"
"Our Quiz"
No matter if you are a gentleman or a lady, there are some rules for a fantastic profile photo, so you might pay some attention to that too.
With this website, you don't have to worry that your view of spirituality will get mixed with something else or someone else's.
There are numerous questions that you can choose from and answer so that the website algorithm knows whom to connect you with.
These questions include can be something like "What does being conscious mean to you?" and "What types of healing modalities do you practice or would you like to learn?", or something along those lines.
Moreover, you can enter your own question and answer it if you feel that there is something that was not covered.
To make the search for your potential spiritual partnership easier, there is a compatibility section on every profile where you can see how similarly you answered to certain questions and the percentage of your compatibility in certain areas, for example, spiritual path or sexuality.
When you like someone, you can contact them with a quick "hello" button on the profile, but you will certainly get much more from a premium version.
Not only that you will be able to send up to 50 custom written messages, but you will be able to upload up to 3 videos and more than 20 photos to your profile.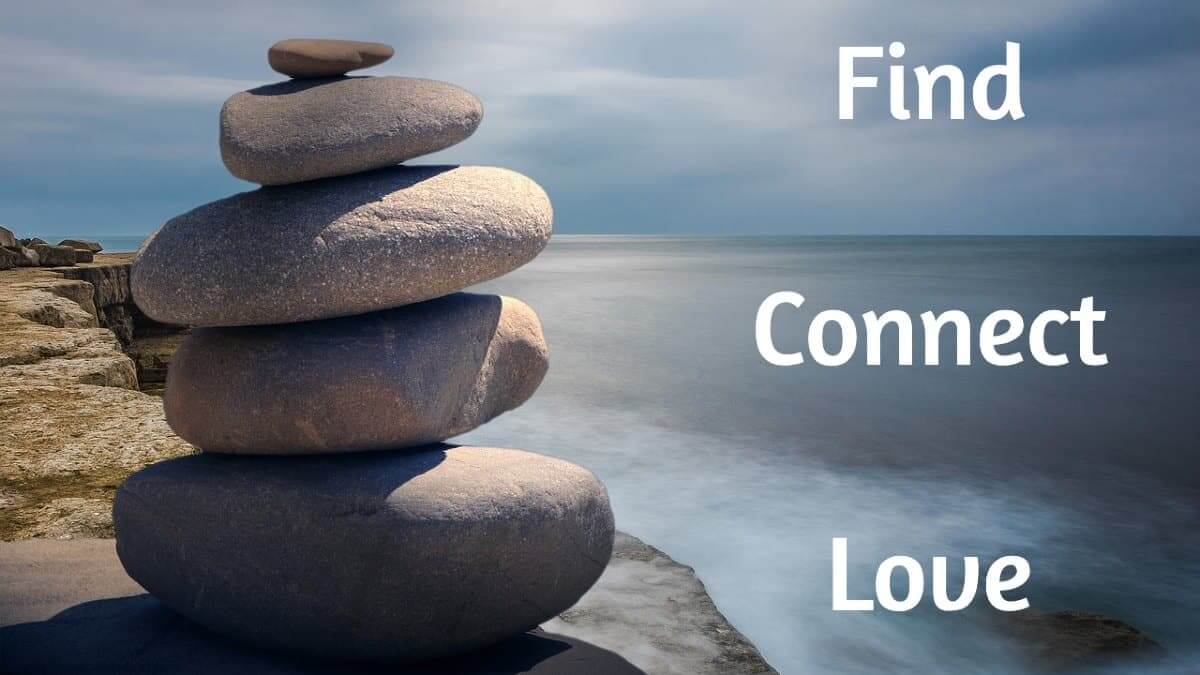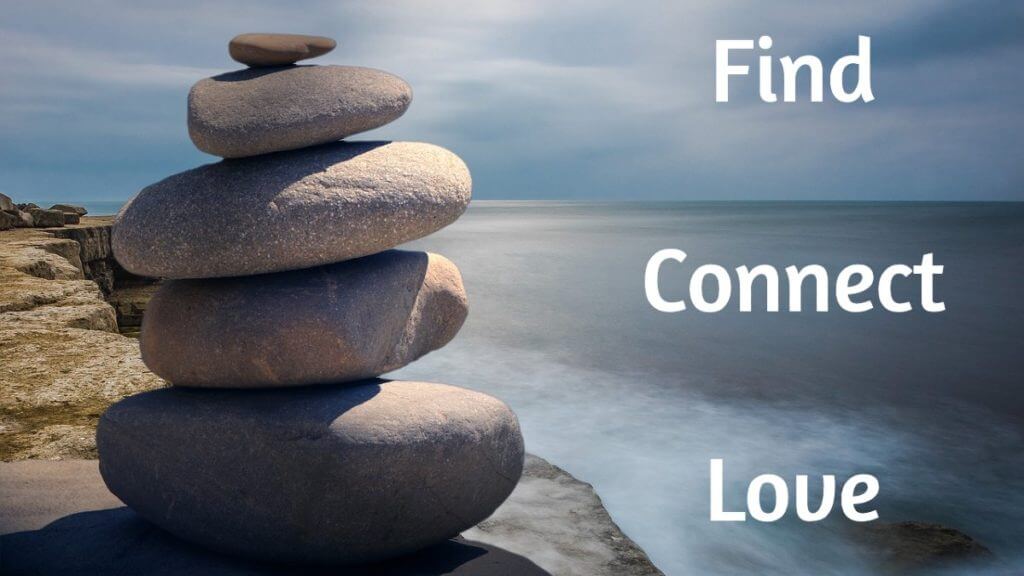 Pros
Many mindful people to connect with.
Extensive profile description.
High compatibility with offered profiles.
Cons
There is no quick sign up through Facebook.
There is no mobile app.
FAQ
1. Is every profile approved, or is there some kind of security check?
There is no need to worry, as all of the profiles are checked and approved manually. That is why you might wait a few hours before you are able to use the website to the fullest.
You will be able to use it, but your profile will be hidden before it is accepted.
You don't have to worry that you will miss out on anything, as you will be informed via email when your profile gets accepted.
2. How do I contact the people I like?
If you are using a free version of the website, you can send pre-written messages and quick "hello"s. But, you will be able to read and reply to the messages that you receive.
However, if you upgrade to Premium, you will be able to initiate conversations and send up to 50 messages per day!
Contact
If there is something that you still want to ask, there are several e-mails that you can write to, depending on the matter.
If you want to ask technical questions, you can write to [email protected]. For questions about billing, there is [email protected]. And if you wish to share your successful, happy story, there is [email protected].
2. Meet Mindful

Rating
Signing up – 5/5
Making Contact – 3/5
Profile Quality – 5/5
Overall Quality – 4.3/5
Description
Meet Mindful is another extraordinary spiritual dating site that will help you meet the right people that you share your mindfulness with.
In terms of functioning and features, this app spiritual website is no different from other popular dating websites on the market, but in terms of users, it is really something else.
On Meet Mindful, you will just be able to feel the different vibe and some other type of energy.
Signing up is extremely easy. There is nothing more you need than your Facebook account, and if you are not willing to use it, you can also sign up with your e-mail address.
During the process of profile creation, you will be asked to answer some of the questions regarding mindfulness and define what that word means to you.
Besides, you will be able to express yourself and define to what extent you are interested in the idea of mindfulness.
Truth be told, answering to the questions and creating your profile can be a bit tiresome as there are no go-to answers or variants that you can choose from, but almost all of them are in the form of essays.
Well, that is exactly why the quality of the profiles is so good!
There is no way to just laconically copy someone else's answers, but you will have to work on them yourself.
Men, who are usually categorized as shallow and thought to be looking for quick physical contact only on the online dating website are all open and ready to listen here.
In the profile descriptions, you will find words like "connection", "mindfulness", "listening", "spirituality", and similar. So if this is your cup of tea, don't wait much longer.
Sadly, with a free version, you will only be able to search through other profiles. However, if you go with the Premium version, you can easily send messages, filter your search, and see who has liked your profile, and similar.
Truth be told, Meet Mindful is a pretty young company, so there are still not that many users as on some other dating platforms, but it is quickly picking up.
There is a mobile app that you can download from the play store, but, as we said, the company is pretty young, so the app is full of some bugs that the developers are trying to fix, and we have no doubt that it will soon be much better.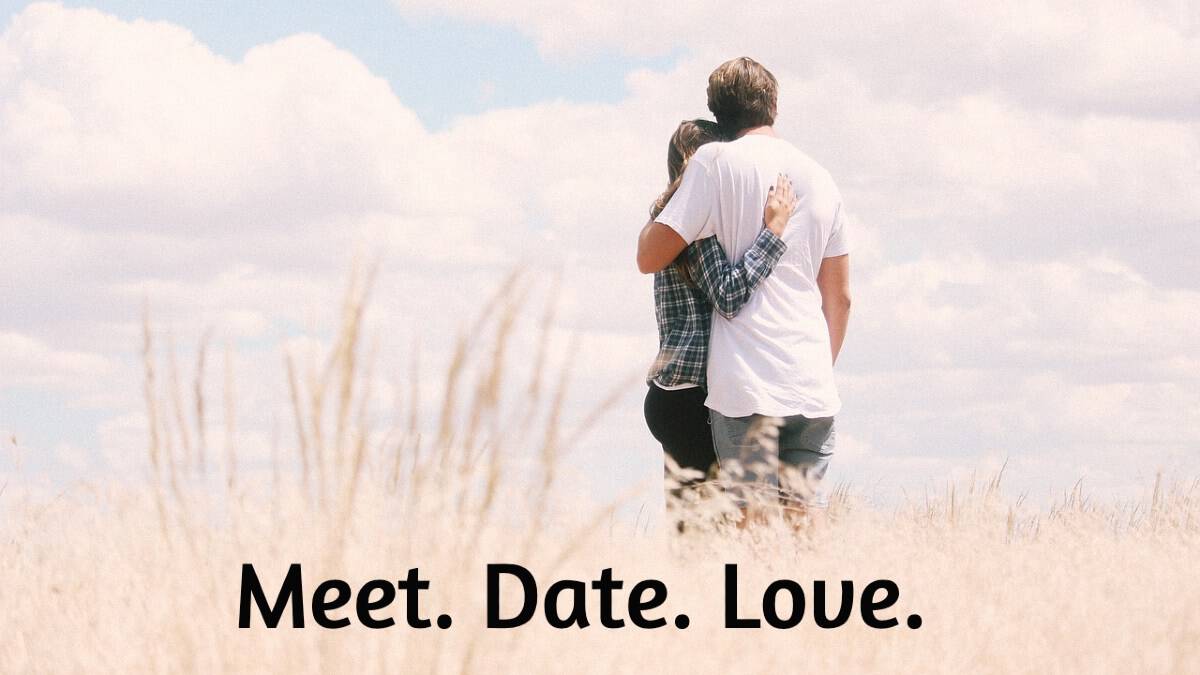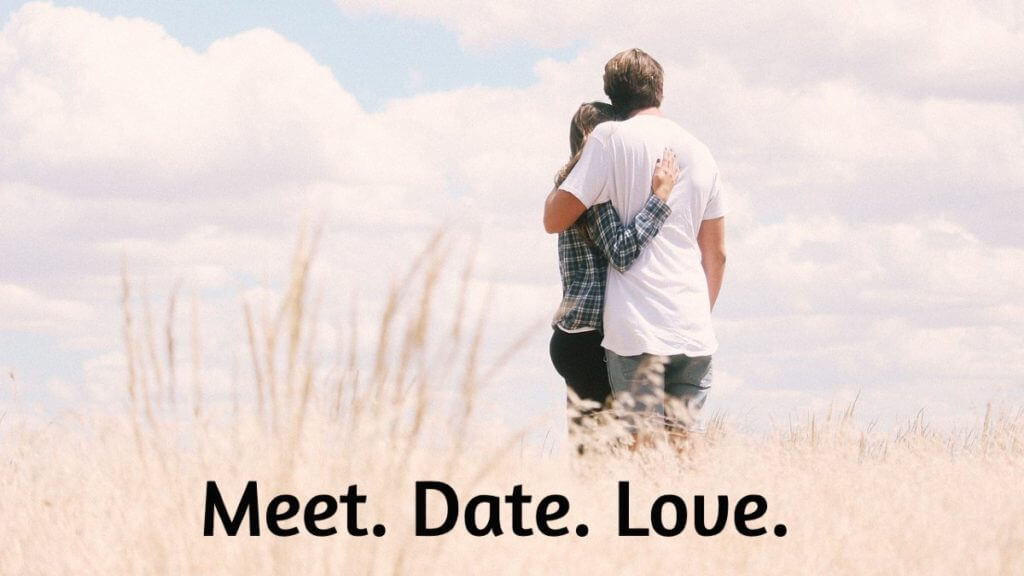 Pros
Possible registration through Facebook
Free profile browsing
A mobile app exists
Cons
The app version is not properly developed
No proper contact information
Much more women than men
FAQ
1. Can I answer messages with a free version?
Sadly, no. With a free version, you can only search through other profiles and like them. What you can do is hope that someone will send you their phone number or e-mail, but that would truly be the waste of your time.
A much better and faster option is to go with a premium plan and know that you will be able to message anyone you like.
2. Is there a trial version?
Yes. Since there is no possibility for you to contact with anyone unless you have a premium version, there is a free trial that you can use for two days and see whether you like it or not.
3. How many fields do I have to fill-in?
Actually, you don't have to fill in anything, and you can leave your profile completely blank. If you enjoy lurking, that is.
However, it is advised that you should complete your profile, as it raises your chances of meeting other people and getting matched with them.
Contact
Sadly, there is no proper contact information for this website, but if you still feel that there are some unanswered questions that you just have to ask, you can always contact them through their Facebook, Twitter or Instagram profile.
3. Soulful Match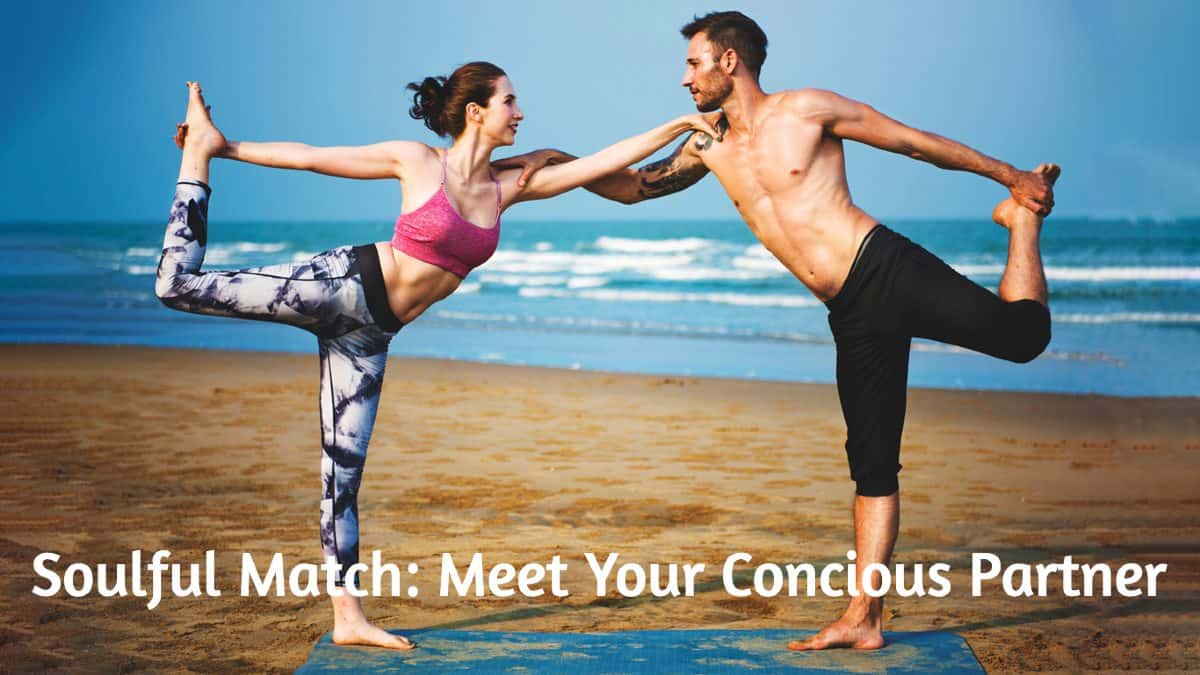 Rating
Signing up – 5/5
Making Contact – 5/5
Profile Quality – 5/5
Overall Quality – 5/5
Description
Soulful Match is one more site in the Conscious Dating Network, along with the Spiritual Singles that we already talked about.
As it has been around for almost 20 years and is led by a team of people who stand behind other spiritual dating sites, you can be sure that you have a team of professionals behind you.
Besides, with that many years in business, you can only guess how developed and strong their network is.
When it comes to the members who are using this website, you can expect to find only good energy, mindful people, and calm charm of an open and warm community.
People here are often looking for something real, be it a spiritual partnership with other spiritual singles or just a friendship.
So if you are looking for something like this, hop on!
When it comes to signing up, it is all so very easy.
First, you will be asked to share your credentials, like e-mail address and username, and to select your gender and sexual orientation.
Now, many websites offer only "man looking for a woman" or "woman looking for a man", but on Soulful Match you will find options like "trans male to female", "trans female to male" and "intersex" for gender and "straight", "gay", "lesbian", "bisexual", "pan-sexual", and asexual" for your sexual orientation.
On the next stage, you will be asked to share your name, location, birth date, relationship status, what kind of relationship you are looking for and in what age range.
Next on, you will have to answer some questions about yourself. Actually, choose an answer from the drop-down menu.
The questions include your zodiac sign, your spiritual beliefs, your view on tobacco and 420 culture, your ayurvedic body type, and so on.
And finally, you will be asked to upload your photo and describe yourself a little.
Now, even though the sign-up process might seem that it is too much, still, the quality of the profile you will get afterwards, and the details that you will be able to know about other people are extraordinary!
As we said, this is one of the websites from a larger network, so once you sign up, you might come upon people who have signed up on other websites from the same network.
There is nothing to worry about, as you will have access to all of them with Soulful Match's Premium version.
Unlike other websites that give you only few days of free trial, on Soulful Match you will have endless free trial with which you can create your profile, search for hundreds and thousands of mindful users, save your favorite profiles and make some notes to yourself, receive and respond to messages that someone sends to you, and much more.
Of course, with a paid version you can do much more, like write personalized messages and even attach photos and videos to them, upload 20 additional photos and 2 more videos, and contact people from other spiritual dating sites from the network.
So if this one seems like the right thing for you, why wait!?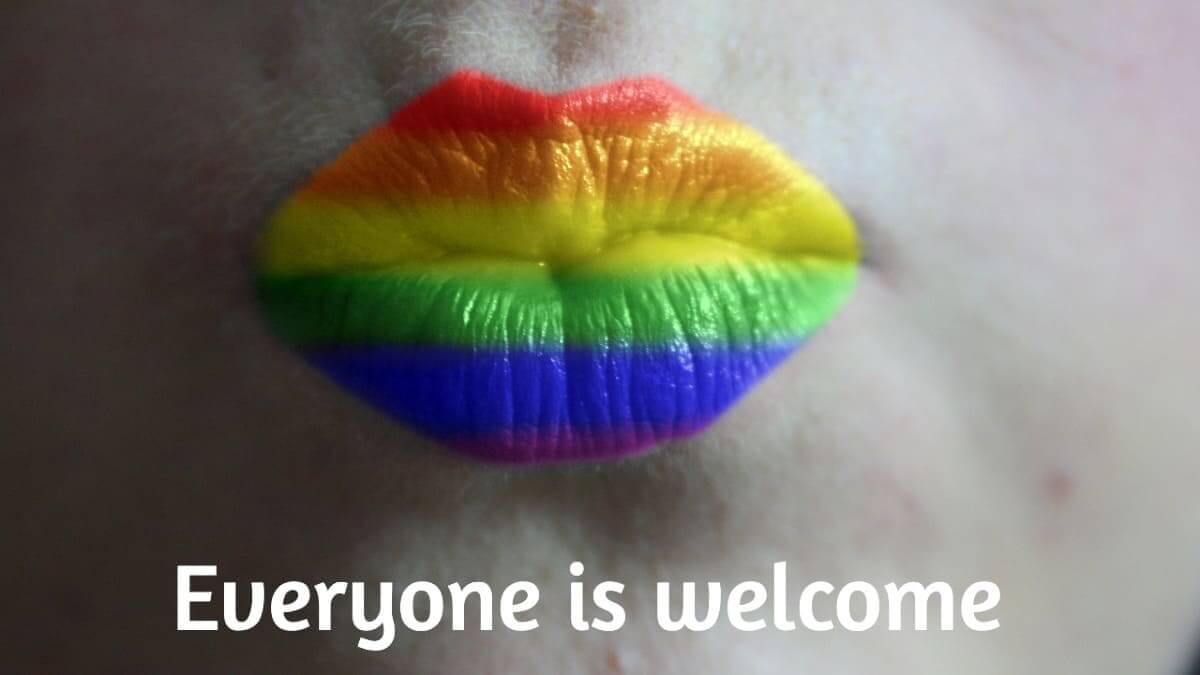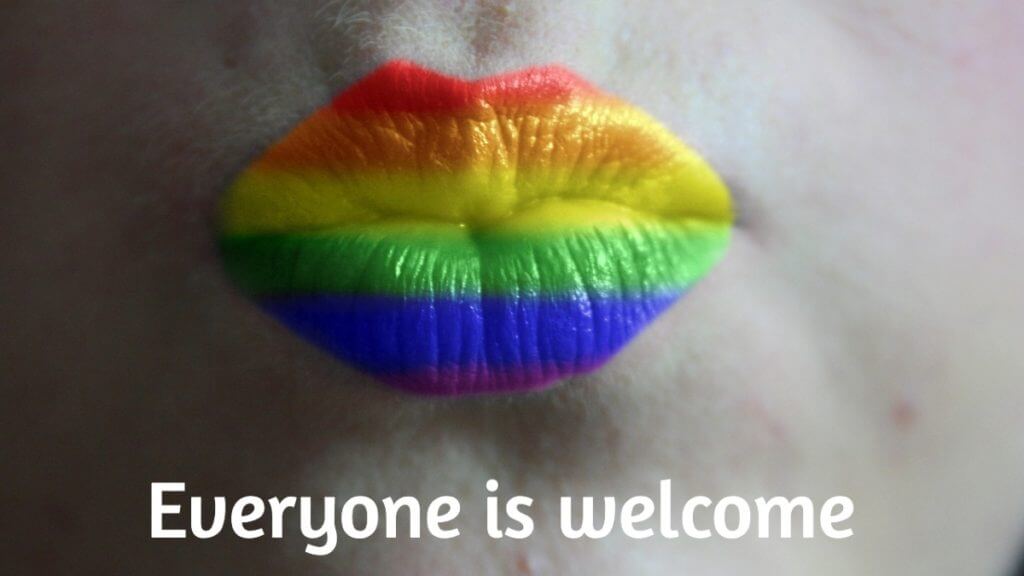 Pros
You can contact people from different spiritual websites from the Conscious Dating Network.
Very detailed profiles.
All of the profiles are checked manually for your safety.
Fantastic community.
Cons
FAQ
1. Do I have to answer all of the questions to start a profile?
Yes, you do.
It may seem that there are too many questions and that the process takes too long, but it really isn't like that.
First of all, the questions are very interesting, and they should be very fun for a mindful person (hell, you might even learn something new about yourself!), and, besides, they ale create an amazingly detailed profile afterwards.
2. Is there a way to contact other members with a free version?
Yes, there is.
With a free version, you can send free pre-written messages to other members (like a free "hello" message), and you can even read and answer to the messages that other members are sending to you.
Contact
Quite similar to the contact information of Spiritual Singles, on Soulful Matches, you will also find several e-mails that you can use to contact the support team.
For all of your questions regarding technical support, you can write on [email protected]. If you have any inquiries about billing, the e-mail would be [email protected]. And if you wish to share the successful love and mindful encounter on their website, you can write on [email protected].
4. Green Singles

Rating
Signing up – 5/5
Making Contact – 5/5
Profile Quality – 5/5
Overall Quality – 5/5
Description
Green Singles is one more amazing website for conscious and spiritual people.
This one is, unlike others that we have mentioned, a little bit more involved in veganism, environmentalism, animal rights and sustainable living than metaphysics and other issues similar to that.
However, it is nothing less mindful or spiritual, so if any of these questions happen to interest you, we encourage you to give it a try.
Well, we know that this kind of lifestyle is quickly developing and expanding, but don't get fooled by it and think that this is yet another website that is just trying to follow the trends.
Green Singles has started with their work in the early 2000s, so be sure that there are no scams here. These people are for real.
Now, signing up is very easy, but it is detailed.
Sadly, there is no quick sign up with Facebook, but signing up with your e-mail is nothing complicated, after all.
At first, you will have to enter your credentials and basic info, like your e-mail and user name, and what gender you are and what are your sexual preferences.
The next step would be to enter your name, age, location, and other information that will help in finding the right potential partner for you.
After that, you will be redirected to the About You section where you will have 27 questions to answer. These include your views on life, politics, dietary habits, and so much more.
With all of the open-minded people around the globe who are using this website, you will certainly have no difficulties in finding like-minded people who might even become your friends in the end.
Now, when it comes to communication, it would be the best to go with the Premium version as it gives you a lot of fantastic features, like uploading up to 3 videos and more than 20 pictures to your profile, and unlimited emailing and messaging to other members.
The free version lets you send pre-written "hello"s to other members, and it lets you read and answer messages from Premium members.
But what if the person you really like is also a free member? Will you be sending those free "hello"s back and forth 'till the end of time?
So, if you see this as a website that might be right for you, go with the Premium version and meet amazing, lovely people from all around the globe.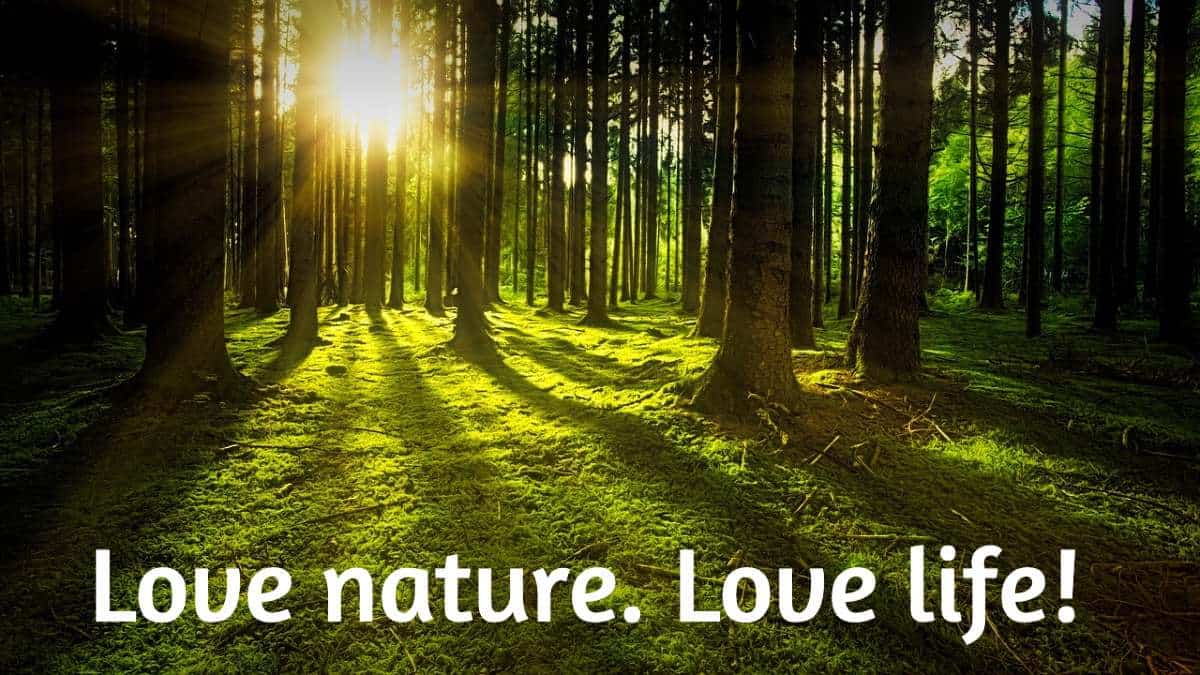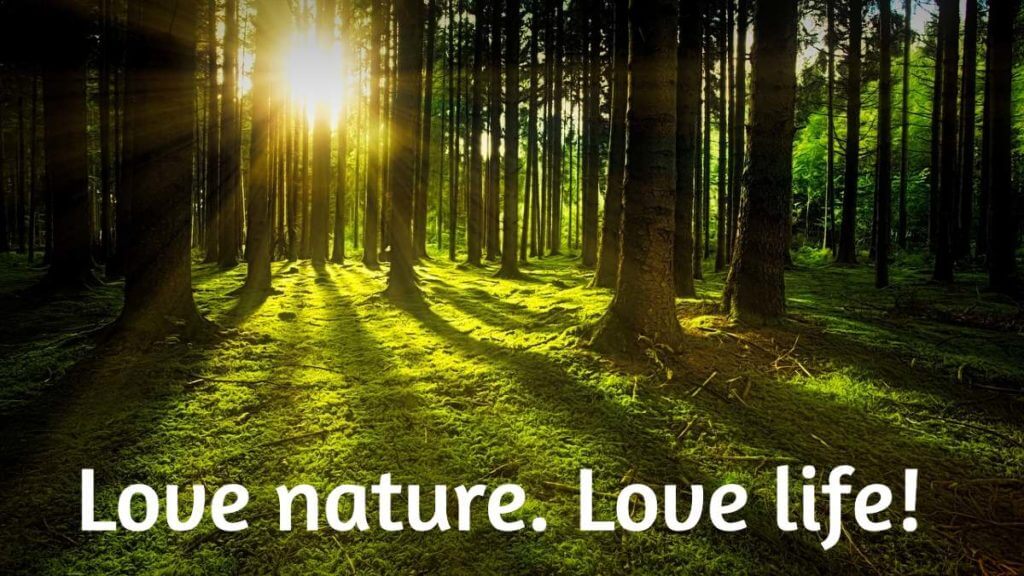 Pros
Friendly people all around the globe who really believe in the green and mindful style of life.
Detailed profile with a lot of right information that you might want to know about another person.
Even the free version lets you communicate with people to some extent.
Cons
There is no option for fast sign in with Facebook.
FAQ
1. For how long can I use the free version?
You can use the free version for as long as you like, but know that some of the features are not available with the free version and that the communication you can have with other members is limited.
2. How long do I have to wait until I can use my profile?
As every single profile is checked manually for your own safety, you will have to wait a little before your profile gets accepted.
The time that normally has to pass between your submitting your profile for check and it's full functionality is between 1 and 8 hours.
You will be notified when your profile gets accepted, and you certainly can use some of the features in the meantime as well, but your profile will be hidden from others for the time being.
Contact
Once again, if you want to contact the people behind Green Singles, you will be able to do that trough several e-mails, as they have different e-mails for different problems and questions that their users might encounter.
So, for the technical support, write to [email protected], for questions about billing write to [email protected], and for sharing your success stories, send them a word to [email protected].
Final Word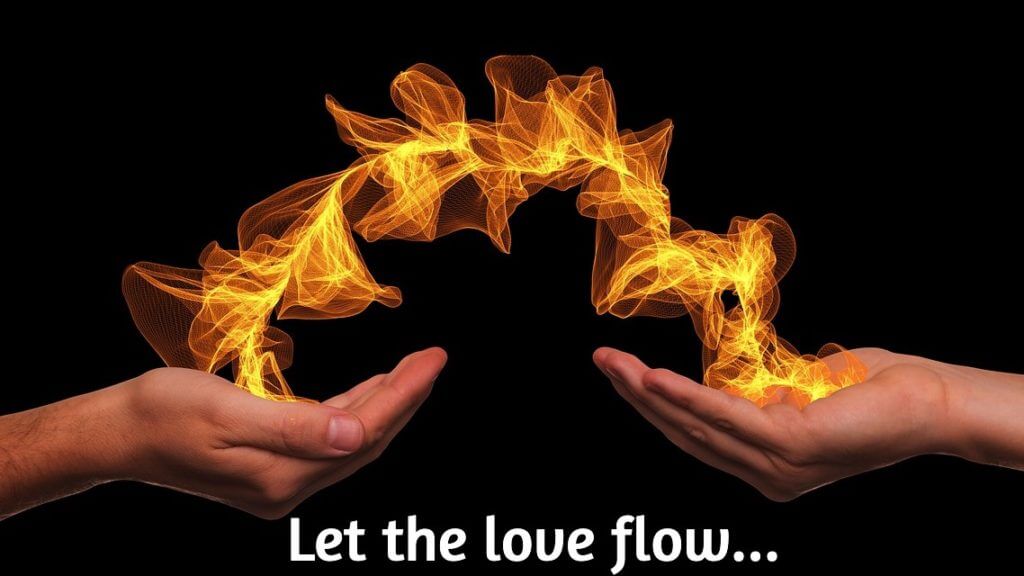 With so many online dating websites nowadays, it can be hard to find the one that will work perfectly for you.
Especially if you are looking for a specific thing in your future partner, like spirituality, for example.
Since this is a very important matter, we created a list of best spiritual dating sites for 2019.
Some of them were created back in the 2000s, so they have a long history and vast knowledge of how to lead a website and help lovely spiritual singles meet.
Some are younger, but nothing less of a fantastic website that is here, on your service.
Hopefully, our list has helped you to find the best spiritual dating website for you, and we have brought you just a step closer to your possible soul mate and your new spiritual connection.
We encourage you to hop on into the world of online dating!
Because, even if you do not find the love of your life here, you might meet some wonderful people and maybe find a friend for life instead.
In other words – you have nothing to lose!
So why wait!?