if you are a senior dater who is looking for the most convenient online dating website that will help you meet your soulmate, then you're probably trying to decide between EHarmony and Silver Singles.
These two platforms seem to be the most popular among senior daters, and we have decided to review them for you.
In this EHarmony Vs. Silver Singles article, we will try to explain:
Bonus tip: we have found that you can save a lot on eHarmony by signing up on the website (not the app) using this special link.
OFL Top Recommendations based on 100,000+ Survey

"Serious Relationships"
"Discreet Hookups"
"Best Course for Men"
"Quick Flings"
"Normal Hookups"
"Our Quiz"
Also, make sure to check out our full eHarmony review here and check out the individual Silver Singles review.
Is your dating app giving you the best chance for success?
Make sure to take our online dating site/app quiz to find out.
It's a fact that people who follow our dating site suggestions have on average 2 extra dates per month.
EHarmony is one of the oldest and most popular online dating sites that has been around for more than 2 decades, successfully helping people to meet their long-term partners.
It became famous for its fantastic compatibility matching system that allowed people to instantly find love.
EHarmony is one of the rare dating websites that offers such detailed dating profiles, and it is also known for excellent questionnaires and compatibility tests that will help you match with the right person quickly.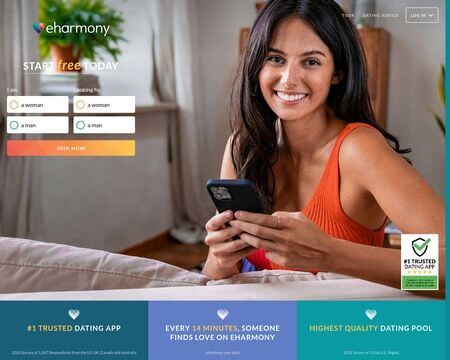 Even though it has been there for a pretty long time, it still has one of the best algorithms on the internet, and it is able to provide its users with an unmatched experience, especially those who are using the platform to get married.
You will get connected only to potential matches who have high compatibility scores with you and who seem to fit you in your personal and romantic life.
Things like this are very important, and there are just a few platforms that are able to offer it, so if you are looking for a serious relationship, EHarmony should be your first choice.
It has everything a dater may need, and it has millions of active users worldwide coming from different demographics, so there is no way you will miss out on high-quality people if you decide to use it.
Its success rate is the biggest on the internet, so it is one of the dating services that guarantee you success no matter what.
Silver Singles is one of the senior dating sites, and it is a rare dating platform dedicated solely to this demographic.
Its motto is that you are never too old to find love, and it encourages people over 50 years old to join the platform and try to find a perfect partner for themselves.
Over 30% of its users are more than 50 years old, but some individuals in their 40s believe this is the best platform to find their senior match.
It is similar to EHarmony because it also requires everyone to take a personality test to join the platform, and it is one of the online dating services that tries to connect people only to those who seem to be a good match for them and who have personality traits that could guarantee a successful relationship.
OFL Top Recommendations based on 100,000+ Survey

"Serious Relationships"
"Discreet Hookups"
"Best Course for Men"
"Quick Flings"
"Normal Hookups"
"Our Quiz"
Compatibility index is also something you will see on people's online dating profiles, but it is certainly not too reliable because their algorithm is not too precise and can't guarantee that you will always get the best match in the user base.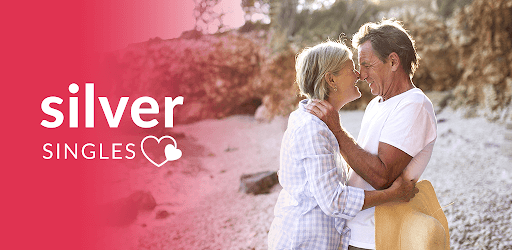 Just like EHarmony, it requires a premium membership to keep you going and connecting with other users, so you will need to invest some money if you want to meet your perfect partner.
It has some great options, and its designs are very practical, especially because so many older people are using SilverSingles.com, so it is something I would recommend if you are an older person and you want to find a partner quickly.
While it may not be one of the most popular dating sites, there are still plenty of active users, and I am sure you will find someone of your age.
What Are The Main Differences Between These Two Platforms?
The sign-up process on EHarmony is one of the most prolonged and most complicated sign-up processes on dating platforms, and it can take you more than an hour to finish it.
If you want to get accepted to the EHarmony platform, you will need to fill out your dating profile to the fullest, answer questionnaires and personality tests, and do several quizzes to help you match with the most compatible partners on the platform.
Also, you will need to verify your identity through your phone number, so you will have to spend some time doing this too.
They are trying their best to avoid fake profiles and scammers, so this is a required part of the sign-up process, and you will not be able to skip it unless you are trying to create a free account.
On the other hand, Silver Singles also requires you to go through a similar sign-up process, and you will need to fill out a personality test than will, later on, be sued in the matchmaking process.
Since both of these platforms are aimed at people looking for long-term relationships, these tests are a must-do if you want to have some success on the forum, but the one on Silver singles isn't really that precise, and it doesn't bring too much to finding your perfect match.
However, you will need to fill it out entirely if you want to get accepted to the platform, so I would still recommend you to answer everything sincerely because it may pay off in the future.
It also isn't too long, so you won't spend too much time filling it out.
If you have read an EHarmony review or two, you have probably seen that this is one of the most expensive online dating platforms and that a monthly membership can cost you a fortune on it.
Its monthly membership is 65 dollars if you pay for it month by month, but it can go down to 45 or 35 dollars per month if you decide to get a paid membership for 6 months or a whole year.
This is a lot of money, especially if we compare it to premium memberships on other dating apps like Tinder, Bumble, or Zoosk, which are a lot cheaper.
On the other hand, Silver Singles also has a bit more expensive paid subscription, but at 35 dollars per month, it is two times lower than the EHarmony one, and if you purchase a 6-month membership, you will be able to get it for 25 dollars per month.
The price is much lower, but the cost of Silver Singles usually doesn't matter too much to its users because there are not too many other options for people of their age, and they will stick with it no matter what happens.
I would also say that it can be considered to be too expensive because the platform itself isn't unique and doesn't offer too much amazing features that would make the price worth it.
You will be able to use both of these platforms with a free membership, but you will in no way be able to connect with other senior singles because that is a feature available only to premium members.
The matchmaking process on EHarmony is the thing that sets it apart from all other dating options, and it can connect you with your soulmate within minutes spent on the platform.
Their algorithm will consider all the information you have ever shared with the platform, do a full review of all the things you listed as your wishes in a partner, and try to find the person that fits the description best.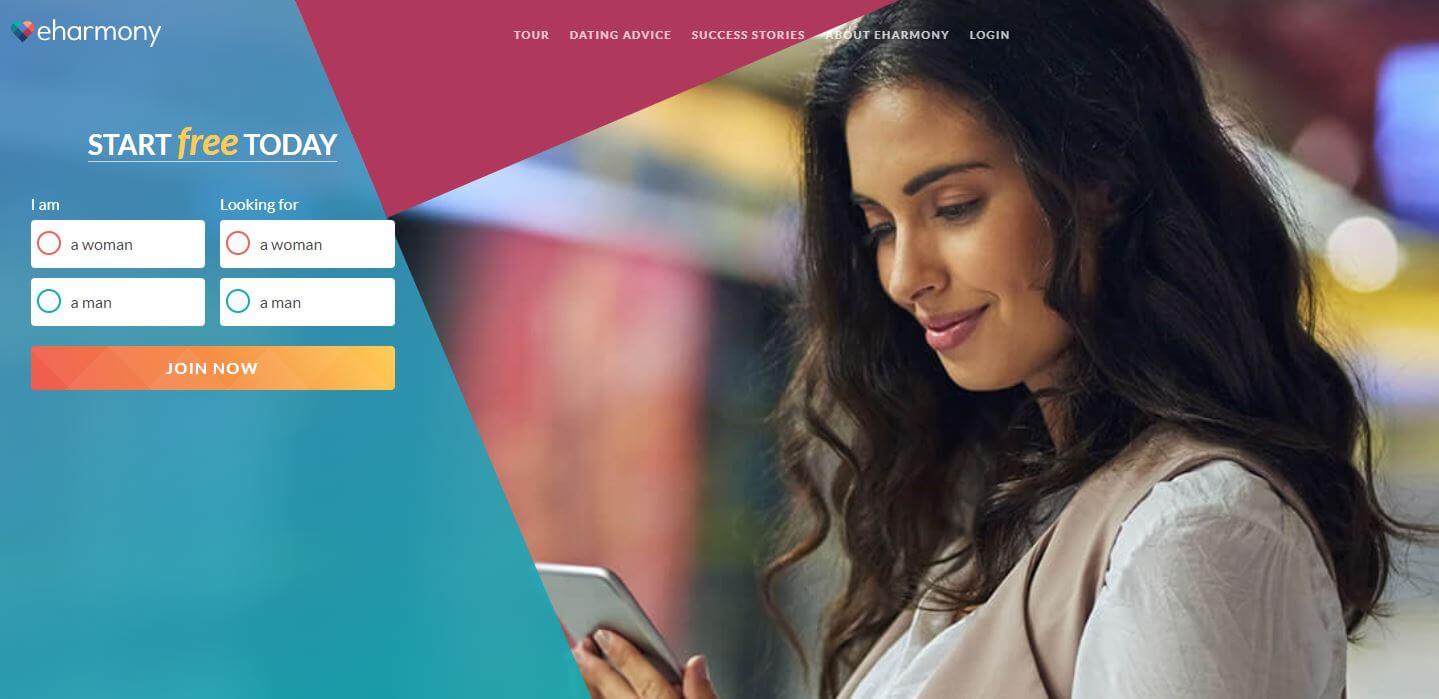 It is speedy, and it can connect you with like-minded individuals easily because everyone on here is mature singles who value people's time and energy and try to make the whole dating experience a lot faster and more enjoyable for everyone.
On the other hand, if you have read a Silver Singles review, you have probably seen that their algorithm is not really the best, and even though it claims to connect you with the most compatible partners easily, this rarely happens because they don't have a compatibility matching system.
While you will see a compatibility score next to someone's profile, it may not be the most reliable information because Silver Singles often connected people without any specific order or reason.
In general, their algorithm is not the best whether you have a basic membership or a premium one, so you shouldn't expect an outstanding matchmaking experience while using it.
However, it is far from a bad dating app, and you should continue using it if you didn't have too much success with eHarmony for seniors.
EHarmony is known for having unique features that help EHarmony singles stand out on the platform and attract way more matches than they would with a regular profile.
It has fantastic search options that will allow you to find your perfect match with ease, and it will enable you to sort out the things you want to see in your partner and then search through the platform until they come up with the perfect candidate.
There is also a video date feature that will allow you to exchange video calls with your potential partner, and that can help you stay safe while using their app because you will know you are dealing with a real person.
They also have a great chat feature, so even if you have already spent some time interacting with a potential partner, you won't feel the need to switch to another social media because you can do whatever you want with this chat feature too.
You can also count on their active customer support that will be there to solve any sort of problem and show you what genuine customer care is.
In general, EHarmony is full of unique features that will help you schedule the first date with ease, and that will allow you to set your preferences in terms of age range, ethnicity, and many other things.
On the other hand, Silver Singles also has a lot of search features and filters that will do your search for the best partner quite easy, but they can't match those that are available on EHarmony.
There is also a coaching feature that will cost you 100 dollars and includes having a dating profile created by an expert in romantic relationships who will also guide you on your way to your soulmate.
This is a costly feature, but it seems like it has worked well for some people, so at the end of the day, it may not be a waste of money for most of you.
Also, you will get notifications about how many times someone has viewed your profile, which is a good thing that can help you realize who is looking out for you but doesn't dare to send the message.
EHarmony has much better and more modern features, but Silver Singles also has some cool additions to make your dating experience better.
As you probably know, the quality of EHarmony dating profiles is pretty much the best on the market, and while using this mobile app, you will be able to find out absolutely everything about your potential partner.
You will not even need to message someone to see how good of a person they are because everything will be written on their profile.
They are also the reason why people have so much success when using the platform because it really helps you connect with the most compatible people using it.
Silver singles also have quite good dating profiles, but they are not that informative, and people usually don't take them seriously, so there can be a lot of information missing.
It also won't allow you to upload more than 1 profile picture, so scammers and fake profiles may get through it without too much effort, which can create safety problems for other users.
If you plan on using Silver Singles, I would recommend you upload as much information as you can about yourself if you want to get the best results and start meeting people with ease.
Which Dating App Is Better?
Both EHarmony and Silver Singles have many mature singles looking for a partner, and whether you will find them in your area or not usually depends on how popular an app is in your surroundings.
While some people have the best experience with EHarmony mature singles dating, others weren't able to find so many mature singles on it, and they turned to Silver Singles.
No one can guarantee you that you will be able to find your soulmate on one of these platforms, mainly because finding someone for a serious relationship is much more complicated than finding someone for a hookup (like BeNaughty or Ashley Madison).
Which one will be better for you depends on many things, but if you are over 50 years old and you want to explore people of your age looking for partners, I would say Silver Singles is a much better option because it is aimed at this particular demographic, and even though its features are not the best, it has a pretty good success rate.
It is also much cheaper, but at the end of the day, if you feel like EHarmony can provide you with a better experience, go ahead with it.