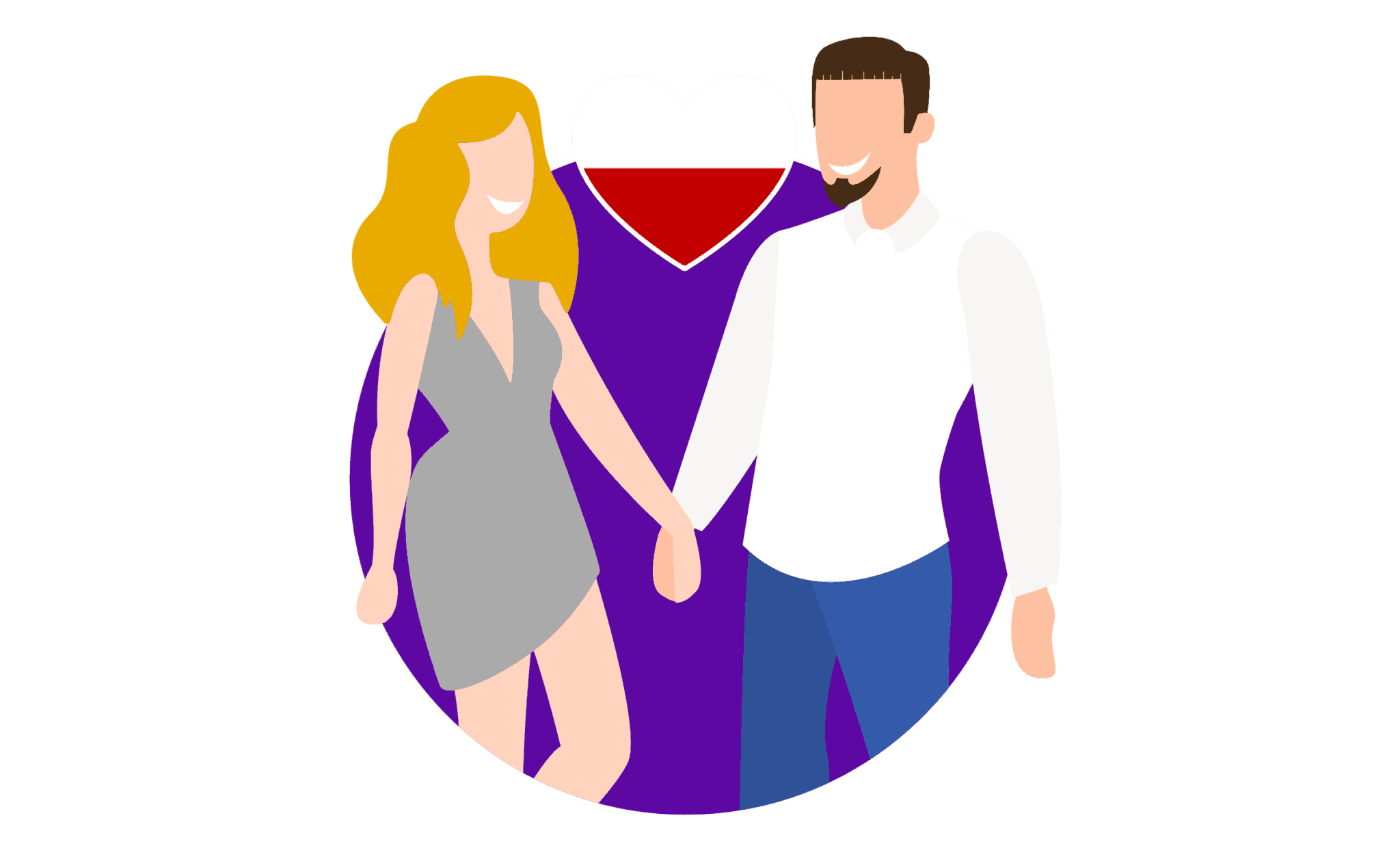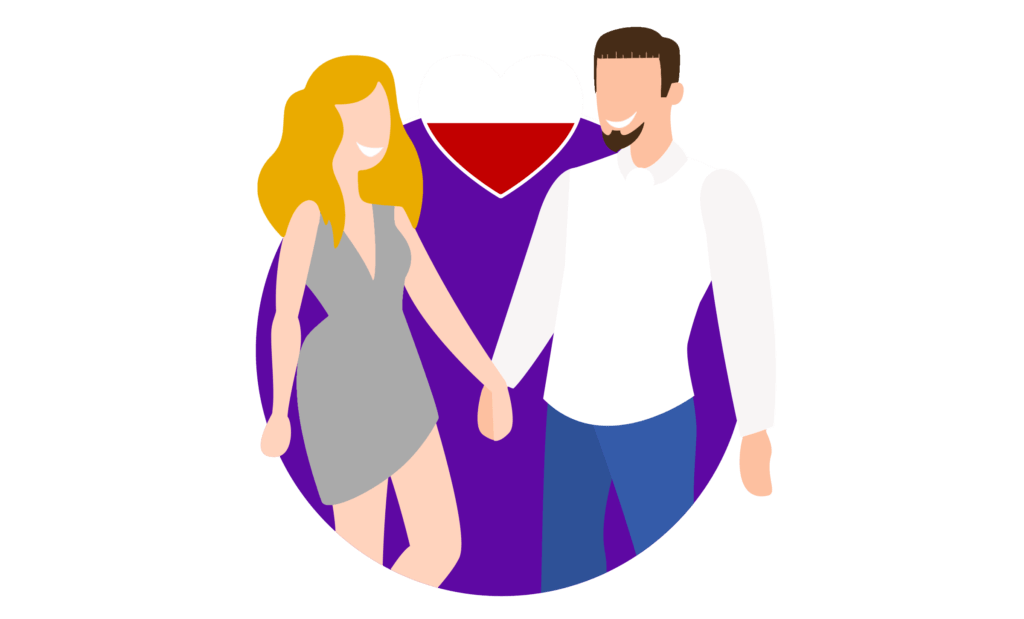 Online dating has become very popular in the past 15-20 years, we could say. With the constant advancement of the Internet, there are more and more online dating sites and mobile applications every day.
Today we are here to present you several of those websites that focus mostly on finding Polish people for dating.
Some of these are not only focused on Polish people but because of their huge membership base and overall popularity in Poland, they've made onto our list.
So, if you are interested in learning more about the best Polish dating sites, make sure to stay with us. Without any further ado, let's begin!
OFL Top Recommendations based on 100,000+ Survey

"Serious Relationships"
"Discreet Hookups"
"Best Course for Men"
"Quick Flings"
"Normal Hookups"
"Our Quiz"
Is your dating app giving you the best chance for success?
Make sure to take our online dating site/app quiz to find out.
People who follow our dating site suggestions have on average 2 more dates per month.
Best Polish Dating Sites in Video Form
Audio (podcast) form for those of you on the go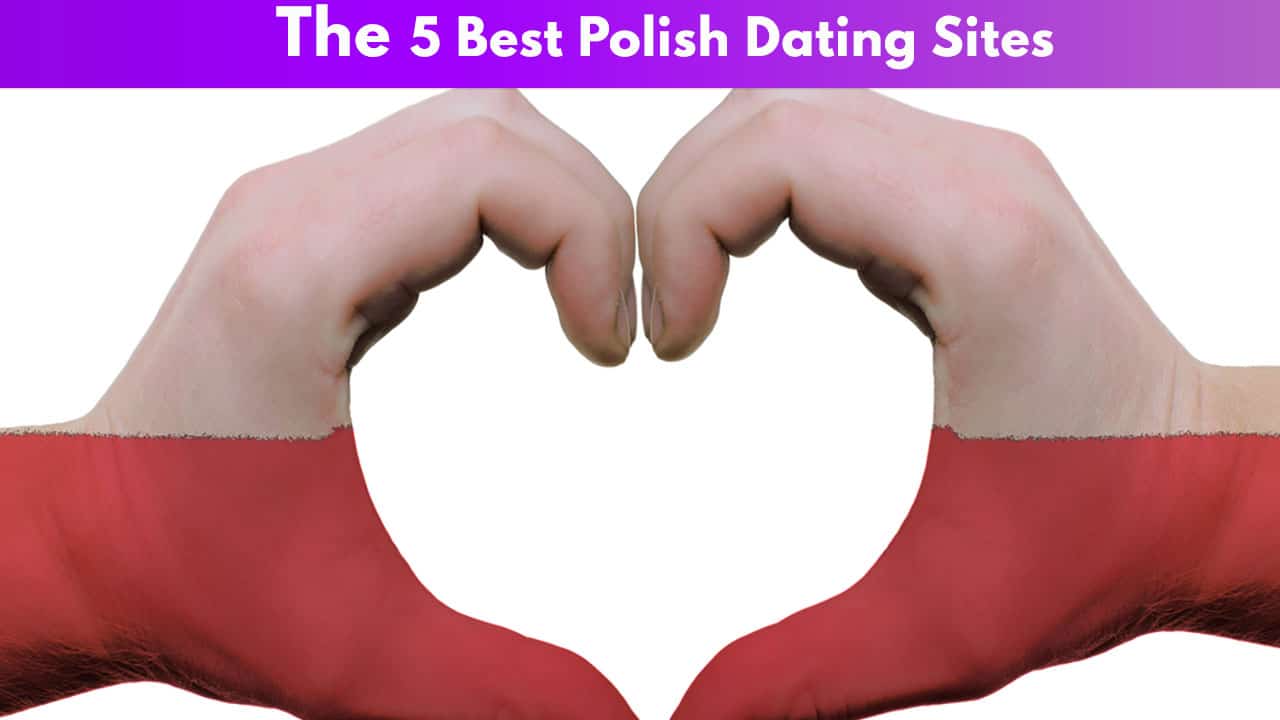 The 5 Best Polish Dating Sites
Below is my list of the top 5 Polish dating sites. I rank these on specific ranking factors such as price, registration, how easy it is to make contact, profile quality and more. This will help you decide which of these is the best Polish dating site for you.
1. Polska Date

Rating
Signing Up: 4.0/5
Making Contact: 4.5/5
Profile Quality: 4.5/5
Overall Quality: 4.3/5
Description
Polska Date is one of the largest online dating platforms for meeting Polish people. You can find Poles from all around the world, mostly from the United States, Canada, and Poland.
It has a large membership base since it is a part of World Singles Networks, so your chances of finding someone you like are very good.
What distinguishes Polska Date from most other dating websites is its excellent treatment towards both regular and premium members.
As a premium member, you can use everything the website features without any limitations. Adding to that, regular members can directly message you if you are a premium member.
Sign up process is simple enough, with some normal questions that would help the algorithm to find you matches faster, such as your gender, country and city, date of birth and email address.
You can also select a distinctive username as well.
The entire website is fully moderated, so there are no too many fake profiles, meaning that your personal information is perfectly safe.
Also, it is fully compatible with mobile phones and tablets, so you can continue searching for your Polish date from anywhere you are.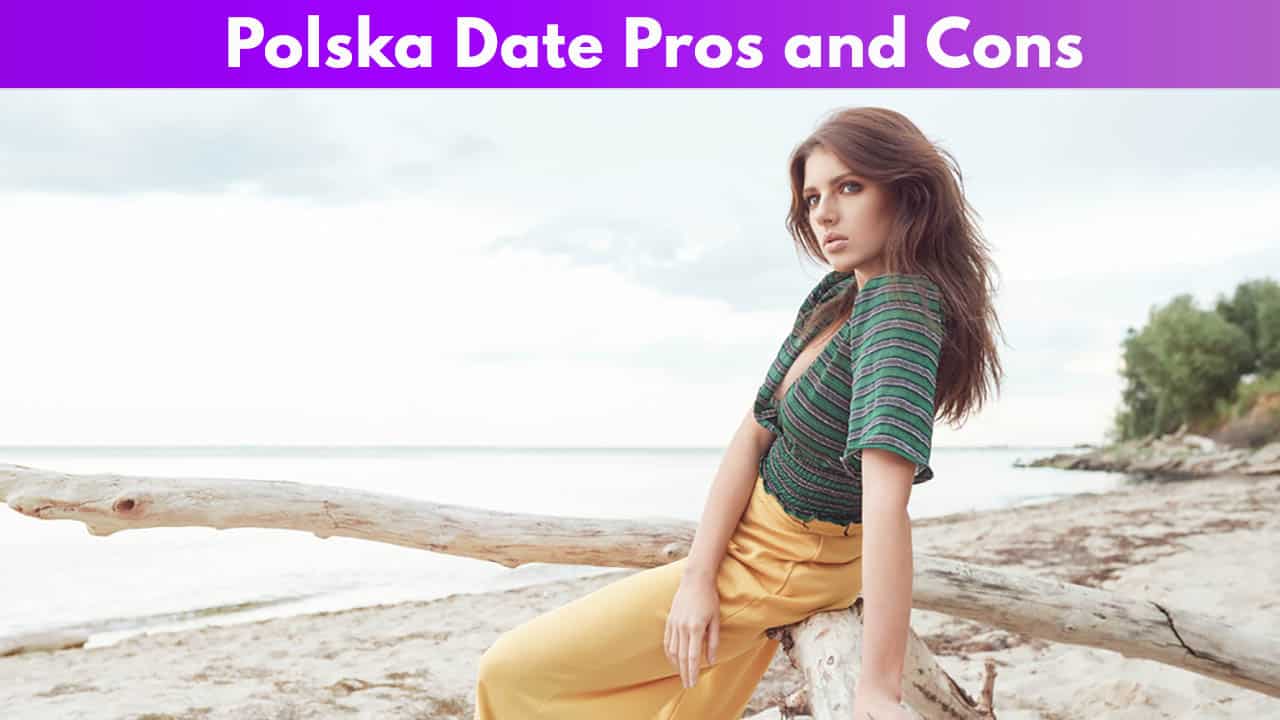 Pros
Large membership base
Decent search options
Safe-to-use website
Excellent customer support
Able to directly message premium members as a free member
Cons
FAQ
1. Are the messages between members private?
Yes, they are completely private. All messages go directly through the website's system. Your personal information, such as your email address, name, birthday, etc. will never be shared with other members unless you want to.
2. How can I block someone?
You can block other members by going to their profile, clicking "…" then selecting the block option.
It will prevent them from messaging you again and if you give them a message that your profile is not available at this time if they try to do so.
If someone was offensive to you or you think they've broken the Terms of Service in any way, feel free to report them. You can do that by going to their profile and clicking the "Report a Concern" button.
3. Is it possible to change my username?
Yes, to do so you will have to contact the customer support via the "Contact" page.
Contact
If you have any additional questions, feel free to ask customer support by going to this link: https://polskadate.com/contact
OFL Top Recommendations based on 100,000+ Survey

"Serious Relationships"
"Discreet Hookups"
"Best Course for Men"
"Quick Flings"
"Normal Hookups"
"Our Quiz"
2. Polish Cupid

Rating
Signing Up: 4.0/5
Making Contact: 3.5/5
Profile Quality: 4.0/5
Overall Quality: 3.8/5
Description
Polish Cupid is a part of Cupid Media, which is one of the most popular online dating platforms in the world, with websites all around the globe.
Polish Cupid is an alternative for Polish Dating for people from outside of Poland.
It is available in the United Kingdom, the USA, Germany, Netherlands, Belgium, Italy, Spain, Sweden, Denmark and internationally on International Polish Dating Services.
This allows people from these countries to meet Polish members if they are, for example, traveling to Poland and just want to have some fun. Or if they are looking for a Polish spouse.
There are two different ways to register on Polish Cupid. You can join with your email address or through your Facebook account.
Both ways are very easy to do and the entire registration process takes only a couple of moments, so you can immediately start searching for your perfect Polish match.
Apart from that, Polish Cupid offers pretty decent search options, allowing you to adjust criteria for age range, gender and whether you want to only see members with photos.
Furthermore, it is completely safe to use Polish Cupid, since the entire website is fully moderated by hard-working admins who are keeping the website clean of fake profiles and scammers.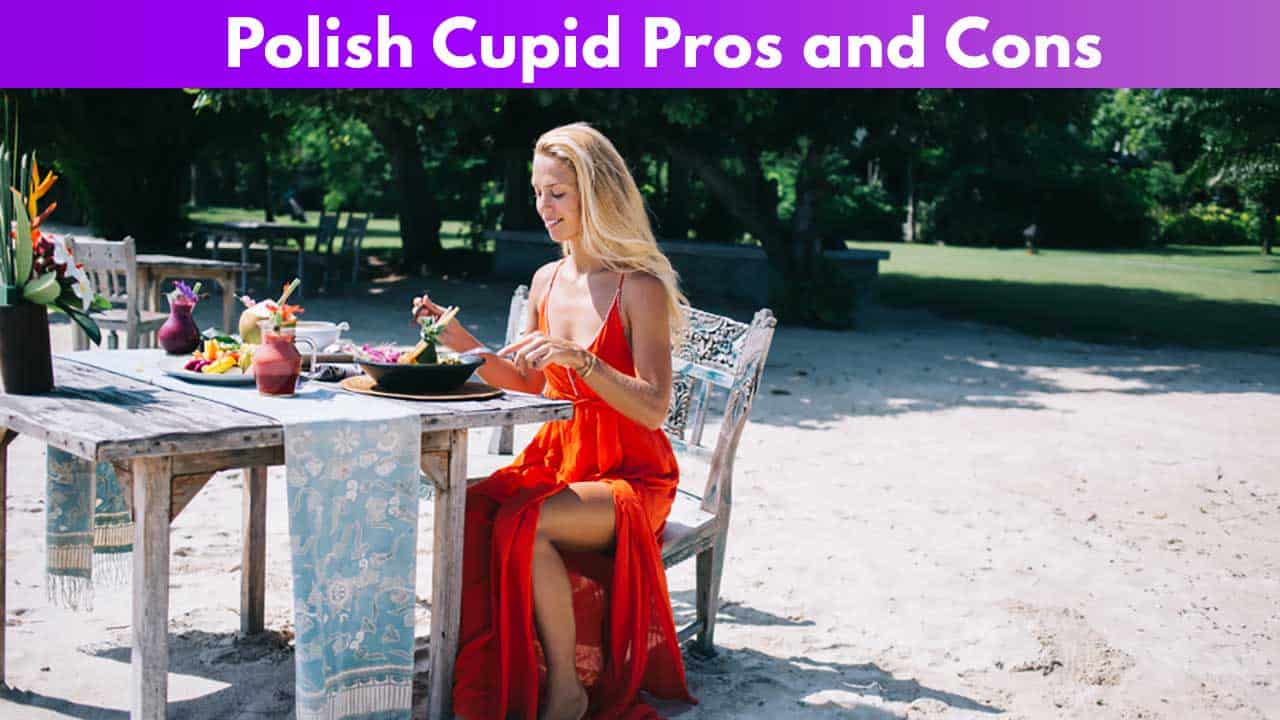 Pros
Fast sign up process
Available in different countries across the world
Good search mechanism
It is fully moderated, which means there aren't too many fake profiles
Cons
FAQ
1. Is it possible to adjust the search criteria?
Yes, there are different options regarding the search criteria. You can use Quick Search, which allows you to choose the desired gender, age-range and whether you want the website to show you only members with the profile picture.
2. Are there multiple options for signing up on Polish Cupid?
Yes, there are different ways to sign up on Polish Cupid. You can do it by typing your email address and confirming it, then simply edit your profile and start searching for your perfect match.
Another option is to use your Facebook profile to register, which can be done by clicking on the 'Register with Facebook' button and confirming with your Facebook username and password.
3. Is Polish Cupid safe to use?
Yes, staff values the privacy of their members very much. The entire website is completely moderated, with admins regularly checking if there are some fake profiles.
You can be sure that your personal information will be completely safe.
Contact
For additional info, you can contact website admins and support here: https://www.polishcupid.net/en/contact
3. Polish Hearts

Rating
Signing Up: 4.0/5
Making Contact: 3.0/5
Profile Quality: 3.5/5
Overall Quality: 3.5/5
Description
Polish Hearts is one of the most popular online dating sites for Polish people. However, even though it is focused mostly on Poles, people from other countries can sign up as well.
Knowledge of Polish language is not necessary, since the website comes in both English and Polish version, with the ability to switch between both.
As for the membership structure, most people on Polish Hearts are people 30-40 years of age, who are mostly trying to find someone for a serious relationship.
When it comes to the number of males and females, 40% are female and 60% are male members, which makes it pretty evenly distributed.
Overall, there are over 1.6 million members, with more coming on a daily basis, which means that you should be able to find someone special without too much trouble.
When it comes to signing up on Polish Hearts, the process is very simple. There are multiple options to register on the website.
You can use your Facebook account, in which case you will only need to select a unique username for the website.
Apart from that, you can manually register with your email address. In this case, you have to provide some information, such as your gender and date of birth, and select username and password.
After that, confirmation via email is needed. Once you verified it, you can continue to edit your profile.
As for contacting people, as a free member you can only like other people's profiles.
Chat and direct contact are only allowed to premium members, which is quite expensive, starting from around 16 GBP to even 80 GBP per month.
With premium features, you can freely send and receive messages and gifts, see profiles who visited your profile, see who put you on their favorite list and you can also add up to five pictures.
Pros
Very strict system for security
It features a mobile application
A large number of members
Gender proportion is very good
Multiple sign up options
Both free and premium members can see profile pictures of other members
Cons
There is no match suggestion feature
Premium membership plans are expensive
FAQ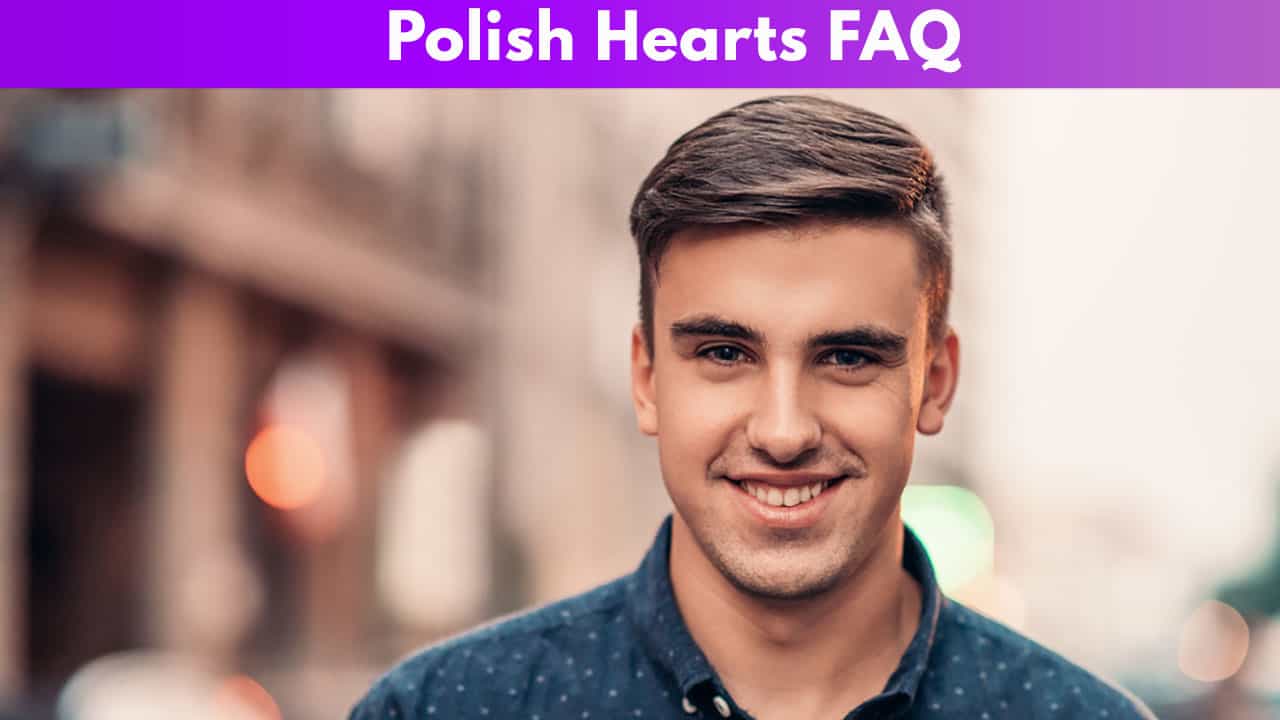 How do I upload a photo to my profile?
Go to your profile and press 'My Photos'. A panel will pop up, allowing you to search and select photos from your hard drive by pressing the 'Browse' button.
After you select your photo(s) press the 'Add' button and photos you selected will gain 'pending approval' status after you press 'Save'.
If they respect our Terms of Service, they will be shown on your profile.
I have made some changes to my profile, but they are not shown there yet. What could be the problem?
There is no problem. Every change must be seen by admins and approved before it becomes visible on the profile, for the purpose of better security.
This process can take some time, from just a couple of minutes to a couple of hours, depending on the number of changes and the website traffic at that time.
Is it possible to change my username?
No, sadly it is not possible to change your username on Polish Hearts because every member gets a unique ID number that doesn't allow any changes.
Contact
If you run into any problems, contact customer support by submitting your question here: https://www.polishhearts.com/en/contact/
4. eDarling aka Elite Dating

Rating
Signing Up:4.0/5
Making Contact: 4.0/5
Profile Quality: 4.0/5
Overall Quality: 4.0/5
Description
Elite Dating is based on previously not so good eDarling. After initial success, but lack of features and bad reviews, Affinitas decided to improve eDarling and that is how Elite Dating was born.
The platform is completely new and has very much improved features.
The new matchmaking algorithm is very precise, almost perfect, allowing you to get match suggestions that you will really like.
Profiles on Elite Dating are very high-quality because most members are well-educated individuals with clear goals in front of them.
The website is available in a lot of countries all over the world, so you will be able to find not just people from Poland, but other Polish people living in different countries across the globe, as well as people of other nationalities.
A large majority of members are people who are older than 30. As for gender equality, there are nearly as many men as women, so there are enough potential partners for everyone.
Free members can create a profile, view the results of the personality test, get match suggestions and make the first contact.
Sadly, they can't see profile pictures and send additional messages. Those features are reserved for premium members.
As for security, Elite Dating features a very advanced security system, meaning that your data will always be safe.
Also, if you decide to delete the profile, every piece of data will be deleted from the system, since Elite Dating doesn't share data with third parties.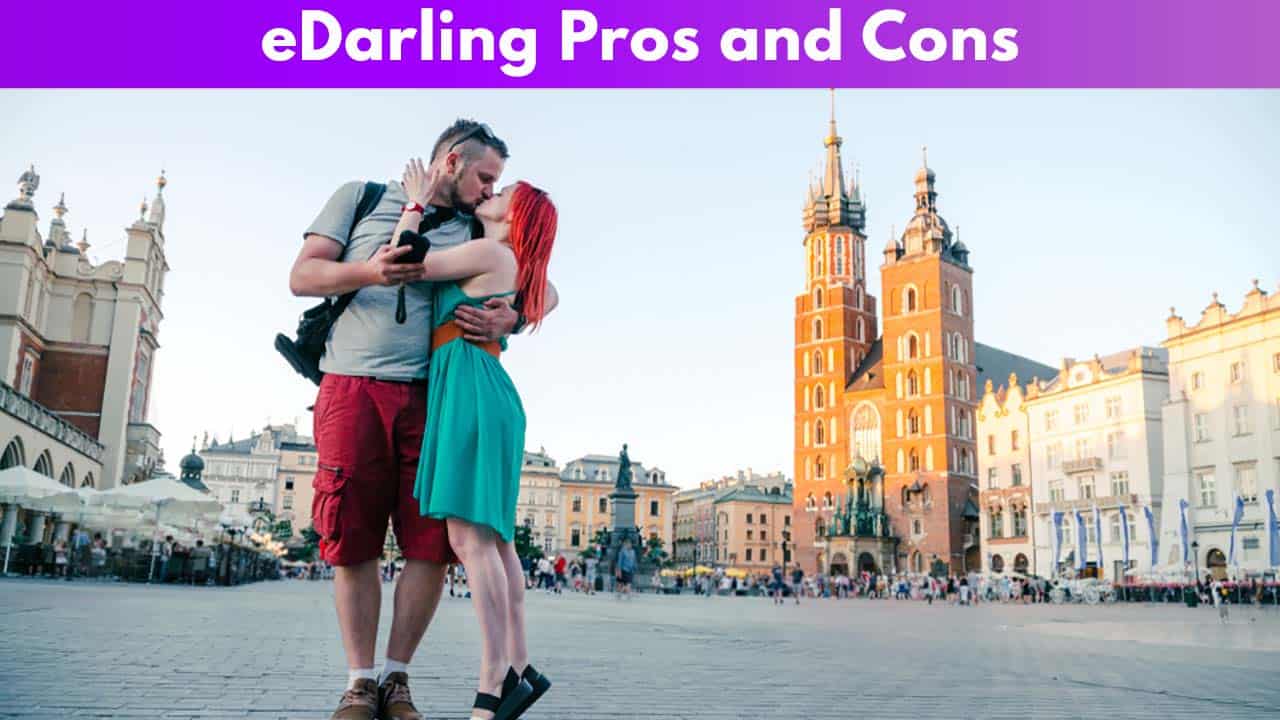 Pros
High-quality profiles
Excellent safety and privacy
SSL encryption for advanced website protection
Matchmaking based on the 'Big Five' model
Very precise matchmaking algorithm with multiple search criteria
Compatible on tablets and smartphones
Cons
Messaging and viewing profile pictures is only available to premium members
FAQ
1. Is it possible to change the email address?
Yes, you can do that by using the website and the mobile application.
For the website:
Press 'Menu' and go to 'Settings', 'Personal information'
Find your email address and enter a new one
Confirm the change by pressing the 'Save' button
For the application:
Press 'My account' and find 'email address'
Type in your new email address
Confirm by clicking the 'Save' button
2. How can I change search preferences?
Go to the menu and press 'Search'. From there select the drop-down menu, pick your desired preferences and confirm by clicking 'Save'.
3. Is it possible to stop receiving matches for some time?
Yes, it is possible to temporarily halt getting matches. To do that go to the 'Settings', find 'Matching settings' and in their press 'Matching status active/inactive' to activate or deactivate matching option.
After that you won't get new matches and you won't be presented as a match for other members.
However, you will be able to chat with your existing matches because your profile will still be visible to them.
Contact
In case you need any help, you can simply ask by sending an email to the customer support on this link: https://www.elitedating.nl/contacteer-ons
5. Tinder

Rating
Signing Up: 5.0/5
Making Contact: 5.0/5
Profile Quality: 5.0/5
Overall Quality: 5.0/5
Description
Is there anything that needs to be said about this online dating platform? It is probably the most popular dating app in the world.
It has a huge membership base with a lot of active members. And 4.21% is from Poland, which is the third country on the list with the most members.
That means you will surely be able to find Polish people to chat, hook up with, have serious relationship and much more.
That is the great thing about Tinder. You can find people for everything you can imagine.
Let's say you're traveling to Poland and you want to meet some people to give you some sightseeing tips. Check.
Do you want to hookup with Poles? Check.
Do you want to marry Polish women? Check. Literally everything you can think of.
As for its features, Tinder offers a lot of free features, without having to pay a dime. You can message and like people as much as you want, with 100 likes per 12 hours, which is more than enough.
Apart from that, there are a lot of premium features, such as Tinder Passport, which allows you to change your location, or the unlimited amount of super likes and Top Picks.
There are two types of premium membership on Tinder. Tinder Plus and Tinder Gold. Prices vary, depending on your age.
People up to 30 years of age pay one price, while people older than that pay higher prices. Prices are in the range between 9.99 USD to 120 USD, depending on how much you're willing to invest.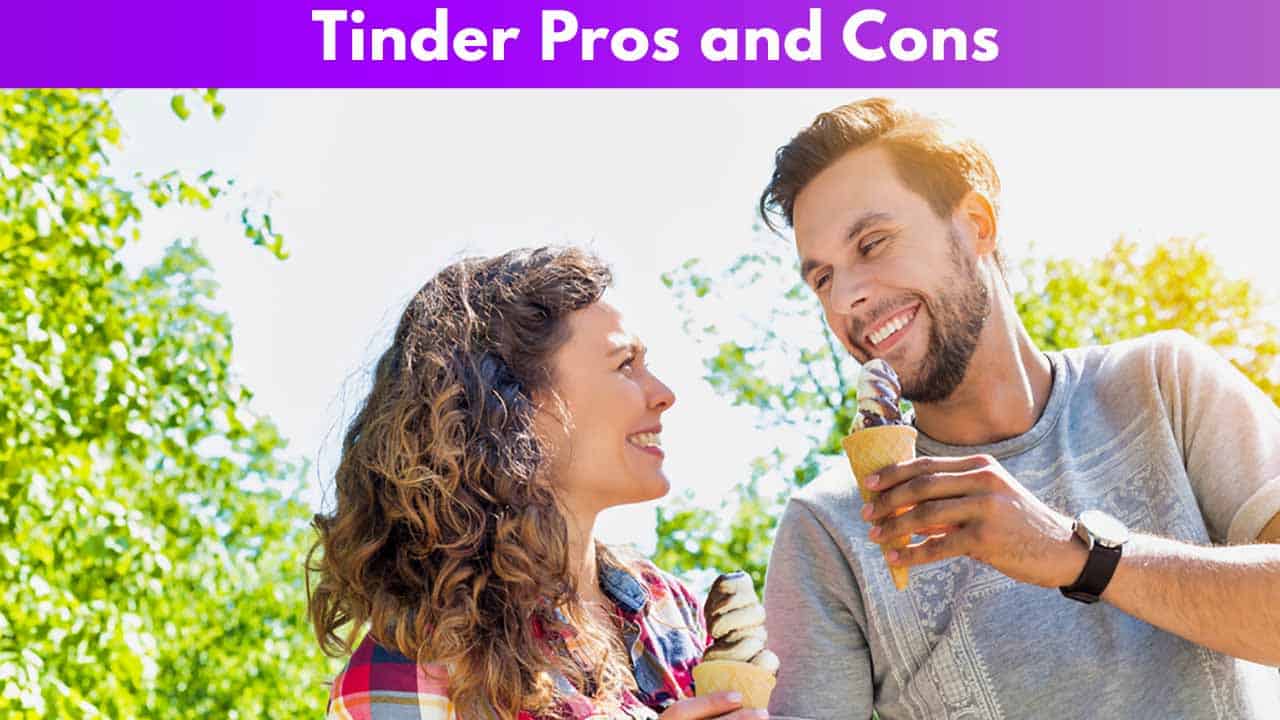 Pros
A huge amount of members
A lot of free features
No messaging limitations
Very safe app to use
Tinder Passport
You can find people for almost everything you can imagine
Cons
Curse of small secluded areas (wouldn't get too many swipe choices)
Age-based price discrimination for premium plans
FAQ
1. Is it possible to delete messages on Tinder?
No, you cannot delete individual messages. What you can do is unmatch that person and conversations will be removed automatically.
You can unmatch your matches by going to their profiles, tapping the menu icon in the upper right corner and click 'Unmatch'.
2. Can I find a certain person I want without having to be matched with that person first?
No, you can only search for someone from your list of matches. So, you can only find someone by swiping until you get to their profile.
3. How can I connect my Instagram account to my Tinder profile?
First, open Tinder on your iOS or Android device
Click on your profile icon on the main screen
Click Edit Profile (pencil icon)
Find the 'Connect Instagram' option
Confirm by logging into your Instagram account with your username and password
Contact
For more info and additional help, call the number or send an email to customer support. Contact details are in the link below:
https://www.gotinder.com/contact
Tips & Tricks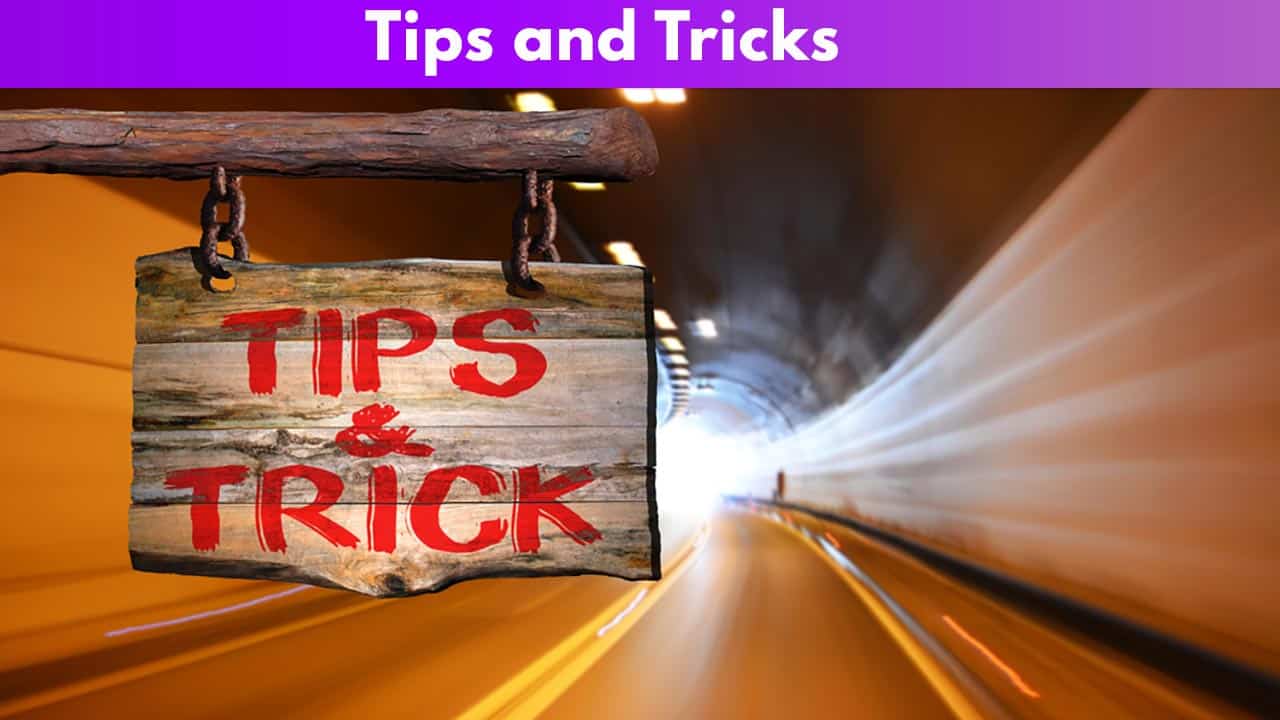 Those were our top picks for the best Polish dating sites, where you can meet Poles from all around the world. Now, let's give you several general tips that could help you find your perfect match much faster.
Be persistent – online dating can be a bit tricky. There are people looking for different things and they all want to know more about you before they commit themselves to try to win you. So, you will probably have ups and downs, failed conversations and perhaps rejections at first. But don't give up! That's just how dating is. Someone will like you, some won't, but you should never give up because you never know when that one perfect match for you might appear out of nowhere.
Use chat to have some fun – most online dating websites offer some form of chat, whether public ones, private chats or even both. The good thing about that is that you will have more chances of talking to different people, meeting them and trying to find the right person for a relationship or a hookup. But even if you don't find someone at first, you should keep using the chat feature to have some fun. You might even meet some people who could become your friends. So, socialize and you'll eventually find someone special.
Apply good search filters – a lot of online dating sites offer some sort of search mechanism, depending on age, build, gender, location, etc. In order to find your perfect match, you should make use of these filters. If you do that, your preferences will be very helpful in finding someone who would fit you the most. It could also save you some time and don't suggest those members with different interests and features than those set in your search preferences.
Stay relaxed – just like on normal dates, there are some topics and information that you shouldn't share immediately. So, just act normal, don't be too pushy or offensive. Even though you cannot see each other directly, there should still be a couple of limitations because you don't want to be labeled as a weird fellow. Stay cool, be patient and wait for a perfect opportunity.
Suggest video calls and chats – in almost all online dating sites there is some number of fake profiles. So, imagine talking to who you believe is a hot blonde, but instead you could be talking to some random guy who pretends to be a girl in order to make fun of people. Therefore, if you find someone who seems to be serious about hooking up or dating, make sure to ask them if they are ok with a video call, just to make sure they are real. If they are a bit suspicious about it, then that could be your sign that something is off.
State what you really want – there are different reasons people use online dating websites. Some would like to find a partner for a serious relationship, while some would prefer to find someone for a simple hookup. Whichever your reason is, you should always be straightforward with other members. Write what you are looking for, in your bio section for instance. That way, you could save yourself and other people a lot of time, instead of wasting it on someone who is, for instance, interested in getting laid while you are interested in serious relationships.
Conclusion
Now that you know what are the best Polish dating websites, you should pick those that suit you the most, register and try to find your perfect match, with whom you could have some fun, date and perhaps eventually marry.
Yes, there are a lot of people who had met their husbands and wives on online dating sites.
So, if you want to marry a Polish woman, register on one of these websites and try to impress the person you might find to like very much.