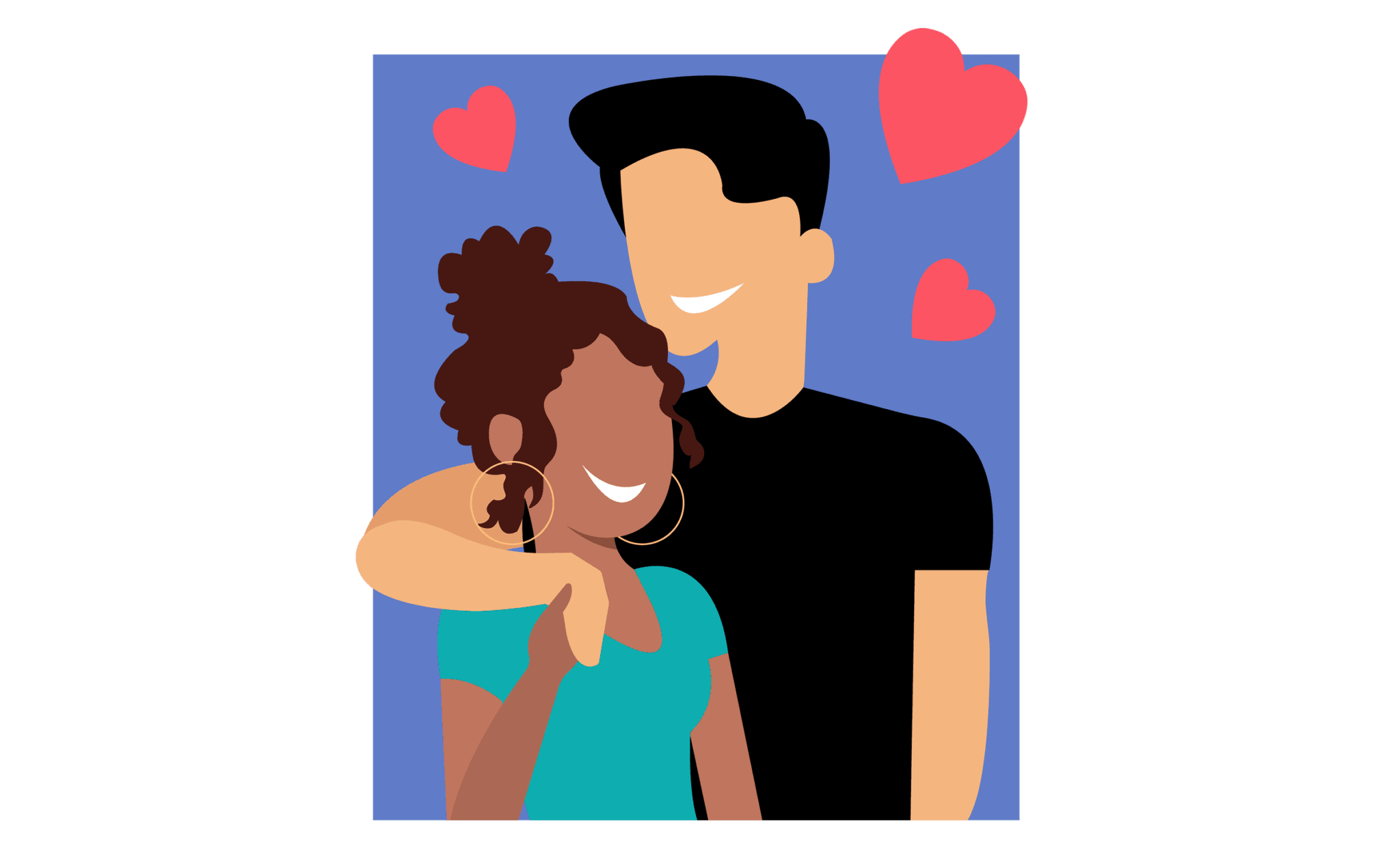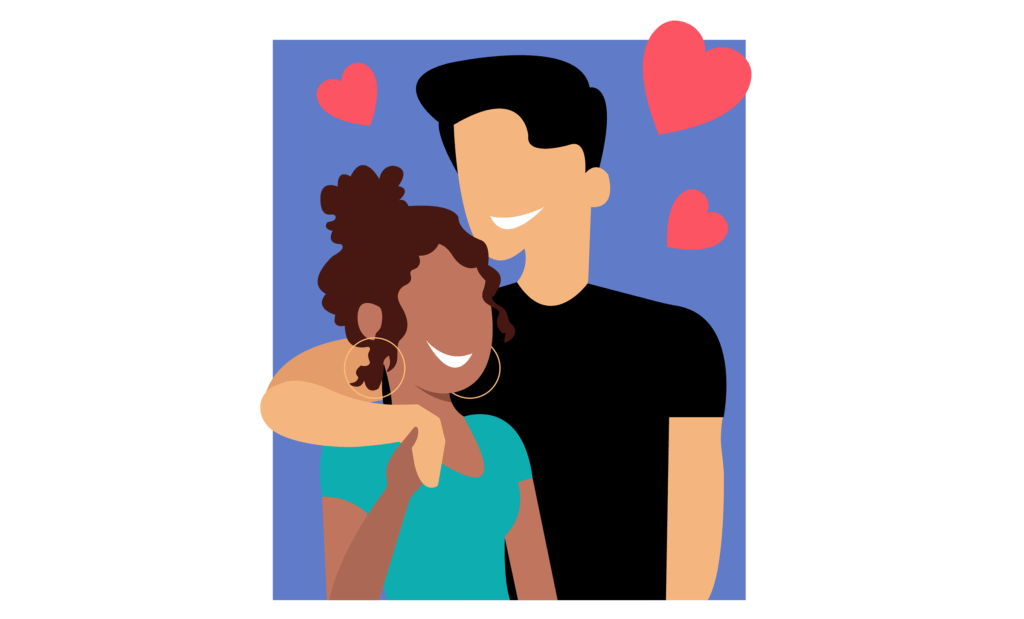 How many times have you gone on a blind date, or a regular one, for that matter, and went home later in the evening disappointed, frustrated, and thinking that you will never find the right person for you? Dozens? Well, we have all been there.
And, what if we tell you that there is a less painful, frustrating way to date in this day in age?
Yes, online dating is growing in popularity and for a reason. There is a growing number of happy couples who met online.
If you are into dating a person of a different race, this text is for you. We have the 5 Best interracial Dating Sites available to help you connect with people from other races.
OFL Top Recommendations based on 100,000+ Survey

"Serious Relationships"
"Discreet Hookups"
"Best Course for Men"
"Quick Flings"
"Normal Hookups"
"Our Quiz"
Is your dating app giving you the best chance for success?
Make sure to take our online dating site/app quiz to find out.
It's a fact that people who follow our dating site suggestions have on average 2 extra dates per month.
Best Interracial Dating Sites in Video Form
Audio (podcast) form for those of you on the go
Best 5 Interracial Dating Sites for 2023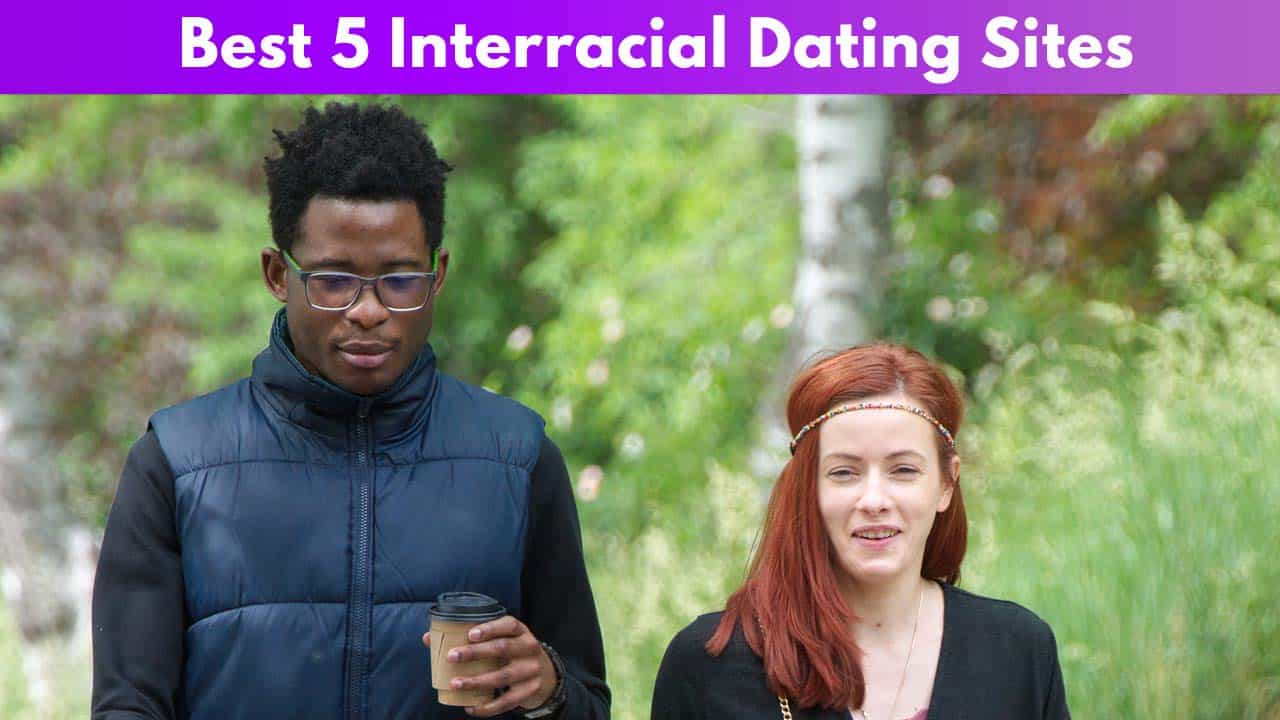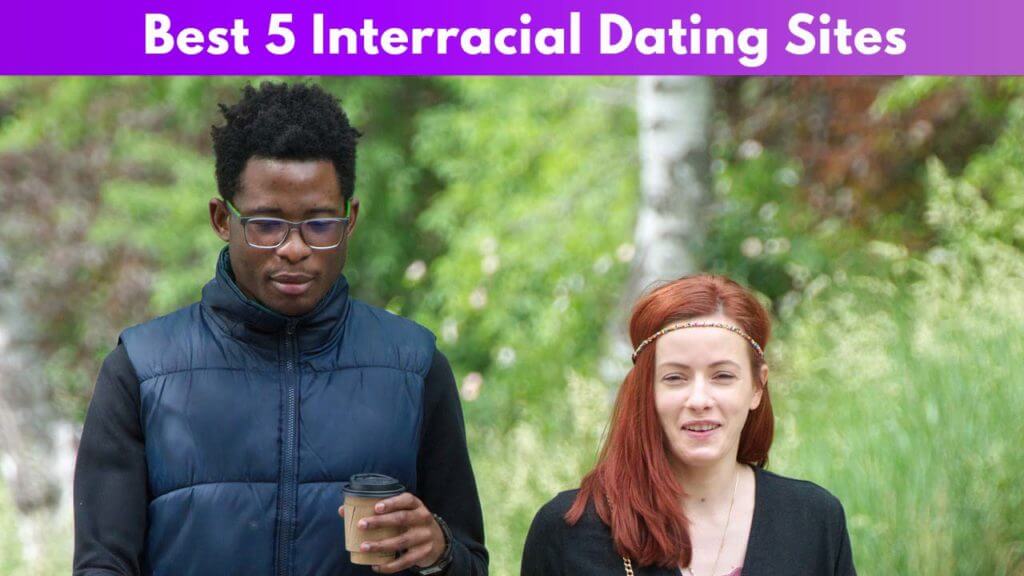 Below is my list of the top 5 interracial dating sites. I rank these on specific ranking factors such as price, registration, how easy it is to make contact, profile quality and more. This will help you decide which of these is the best interracial dating site for you.
1. Interracial Dating Central

Rating
Signing up – 5/5
Making Contact – 4.5/5
Profile Quality – 5/5
Overall Quality – 4.8/5
Description
Advertised as the best dating websites for interracial singles, and with 16 years of experience and thousands of success stories, International Dating Central may just be what you need to find a date, friendship, and love.
If you are open to meeting other cultures, heritage backgrounds, and diversity – this website is the place for you.
The majority of members is US-based, however, there are so many ethnicities to choose from – African American, Caucasian, Asian, Latino, and more.
Members are highly active and evenly distributed between genders, they also allow same-sex share, so they are against any kind of discrimination here.
The sign-up process is easy yet detailed to avoid any confusion. You need to disclose your ethnicity, gender, and gender preference, and also you need to specify what type of relationship you are interested in be it friendship, penpal, casual/serious relationship, dating, and so on.
You are also required to write something about yourself that serves like an introduction, and a paragraph about what type of people you are interested in. This is why the profiles are highly detailed, and there is also an indication of a premium user which shows that you are serious. Sending messages is a paid feature, but you can reply and send flirts as a free member.
Other features that are reserved for paying members are – add to favorite and save your searches, Money-back guarantee – if you do not have a fruitful experience on the website.
There are also some features you cannot find on other dating websites such as FYOOZ – an online dating magazine with various interesting articles, The Date Whisperer – a series of expert videos on dating, and Coaching – gives you tips on how to improve your profile and overall dating experience.
Pros and Cons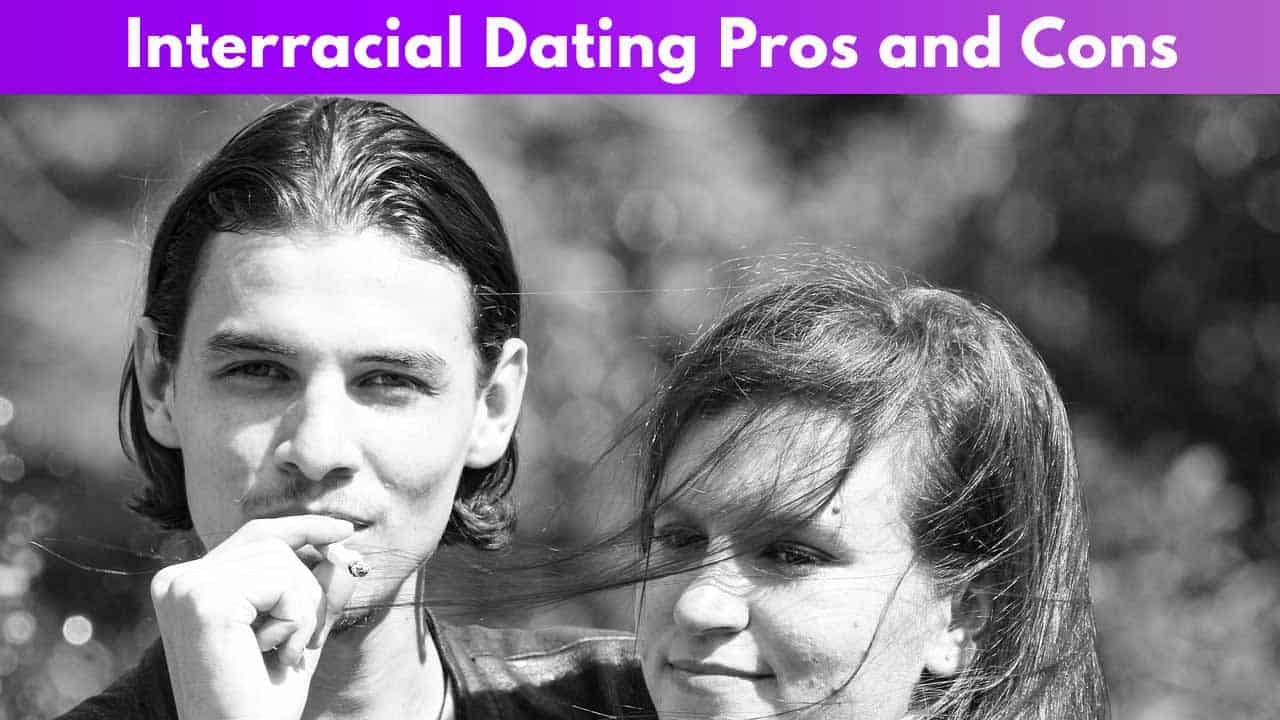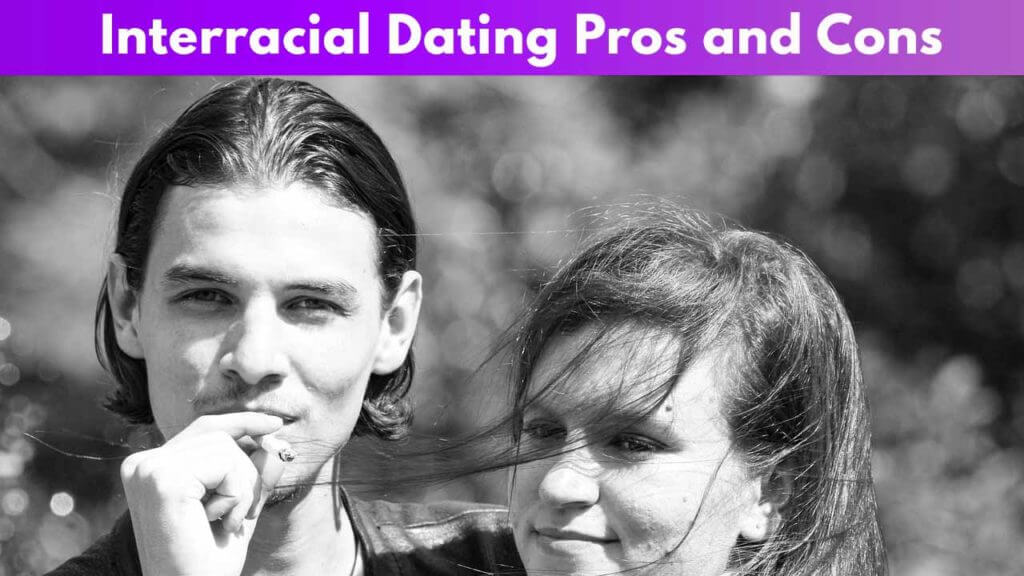 Pros
There is a refund guarantee if you do not find the experience enjoyable.
You can use your Facebook account to create an account on the website – it speeds up the process.
Moderators remove any members if they are behaving suspiciously, and photos are approved.
There are very few fake profiles.
If you have an Afro Romance account, you can use it to log in to Interracial Dating Central.
Comparing to other sites and their features you get the greatest value for money.
Cons
There is no background check and profile validation.
You can skip uploading a profile photo (not recommended.)
FAQ
1. Is there an Interracial Dating Central app to download?
Not just yet, but we are working on it and it will be available very soon.
2. Is International Dating Central free dating website?
All of the essential features ARE free, such as replying to messages. If you decide on the subscription you will have more useful tools at your disposal to improve your online dating experience, read magazines, listen to dating experts, upload more than 5 photos, and many others.
OFL Top Recommendations based on 100,000+ Survey

"Serious Relationships"
"Discreet Hookups"
"Best Course for Men"
"Quick Flings"
"Normal Hookups"
"Our Quiz"
Contact
Write to the customer support with any issues at 1135 Terminal Way, Suite 209, Reno, NV, 89502, USA or call Phone-Hotline +1 702 487 7144 and Fax +1 775 996 7271.
2. Black People Meet

Rating
Signing up – 5/5
Making Contact – 4.5/5
Profile Quality – 4.5/5
Overall Quality – 4.6/5
Description
Black People Meet caters to the needs of African American singles for friendship, casual dates, serious relationships, and even marriage.
However, the site is open for people of all races, so if you are not African American, and appreciate their cultural background and are into dating them, you are free to join and start your dating experience. The sign-up process id easy and direct, provide only your birthday and zip code, and you are set to date.
Besides that, you will have to write a short biography to let others know the type of person you are, and you can upload up to 30 photos.
The fact that the profile quality is based on the photos, we say that this website is targeted to casual dating rather than serious relationships, however, those happen as well.
Making contact is limited to unpaid users, but they can still send flirts. Paid members have a lot of features at their disposal. They receive 11 daily matches; they can play games like "I'm interested", and "Who do you like?" that is similar to Tinder's swipes.
They can also use features like Promote Me, Match Me, and Connect Me, which give you the option of appearing at the top of the search, appear on more of the people Match lists and call a potential match without divulging your phone number, respectively.
You can also send virtual gifts to attract attention, and use the Profile Pro function.
With Profile Pro feature activated, professionals will help your profile look more appealing.
Pros and Cons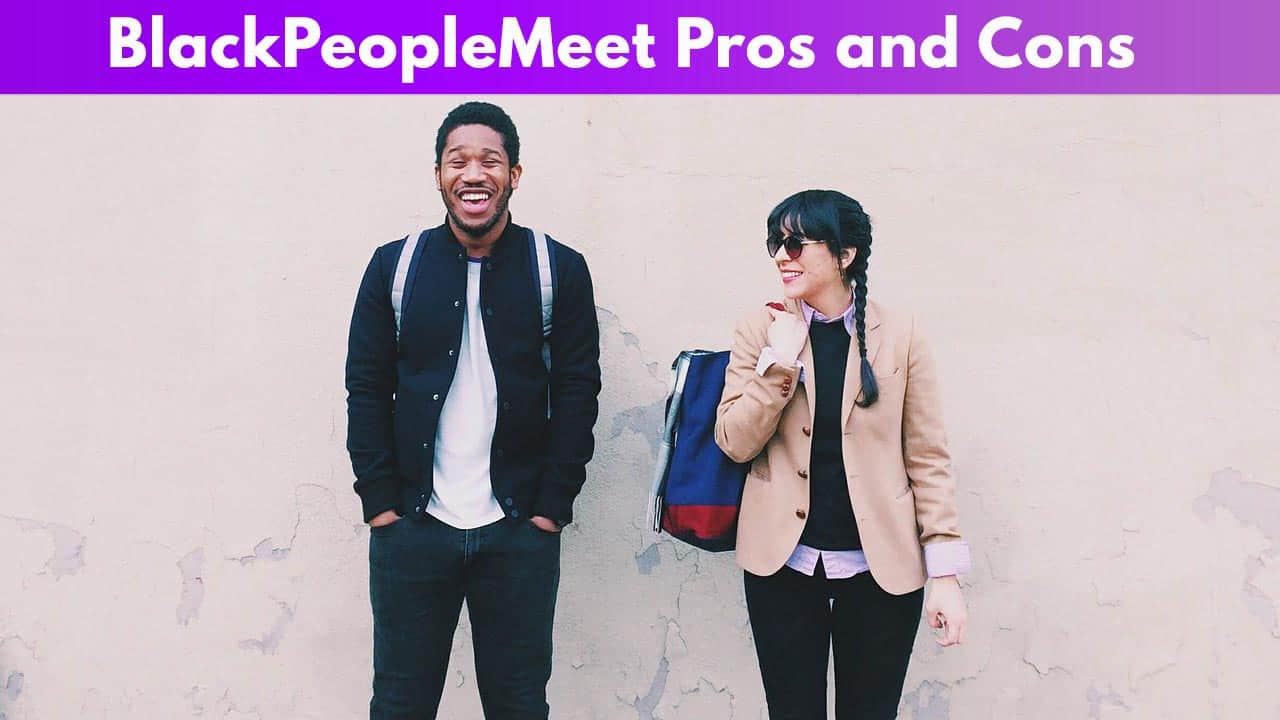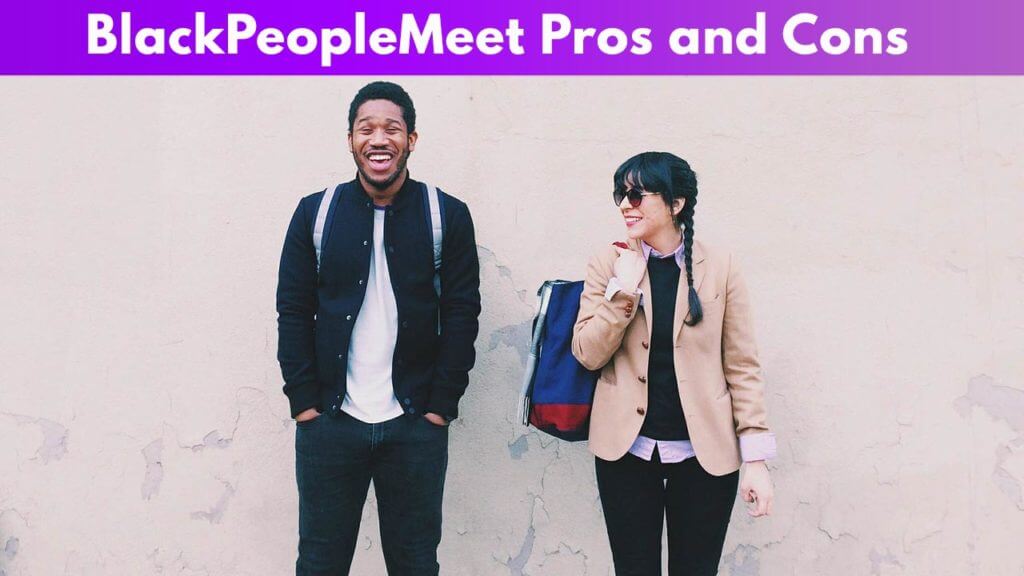 Pros
It is open to all races, despite the website name.
You can connect to your Facebook account and upload photos directly on the website.
A lot of interesting features to keep you entertained while browsing for a perfect match.
Cons
Messaging is restricted to paying members.
The Majority of functions is restricted to paying members.
There is no profile verification so fake profiles may sneak their way onto the website.
FAQ
1. Can I use BlackPeopleMeet for free?
From time to time, the website gives out 7-day free trials with premium features included, so be on the lookout for those.
2. Is there a BlackPeopleMeet app?
Yes, there is a BPM app and you can download it from Google Play Store and App Store if you want to stay connected while you are on the go.
Contact
To contact the website's customer support you can call (214) 576-3272, or write to them on the "Contact us" section of the website by picking a category you wish to address, providing your phone and e-mail for them to contact you and describing your contact in short.
3. Interracial People Meet

Rating
Signing up – 5/5
Making Contact – 4.5/5
Profile Quality – 4/5
Overall Quality – 4.5/5
Description
If you are living between the borders of the USA and Canada, and are of any race and over 18 years old, we welcome you to join this interracial dating website. It caters to singles of any race and skin color – Latinos, Blacks, Whites, Asians, Natives, and more.
Here they believe that race is not and should never be an obstacle to love. Interracial people meet is a part of People Media group and has thousands of success stories and a large user database.
The only flaw is that the users are not online frequently. It is a paradise dating pool for the ladies as almost 90% of users are men.
Ladies, take your pick!
Also, the website allows same-sex searches, which means that there is a large number of homosexual users. The sign-up process is easy – provide your gender, the gender you are looking for and valid zip code (since you have to live in the USA or Canada), and upload a photo.
If you do not upload a photo, your profile will not be visible for search.
Making contact is limited for free users, but you can send and receive flirts regardless of your payment plan. Premium users have other benefits reserved for them as well.
The site offers features like Echo – when the interest is mutual, Promote me – for one hour your profile will show on the top of the search, Message Ideas – to initiate contact, others have to answer 4 questions that are on your profile, Real-life events – premium members have an option of visiting real-life events organized by the website and connect with people in person.
Pros and Cons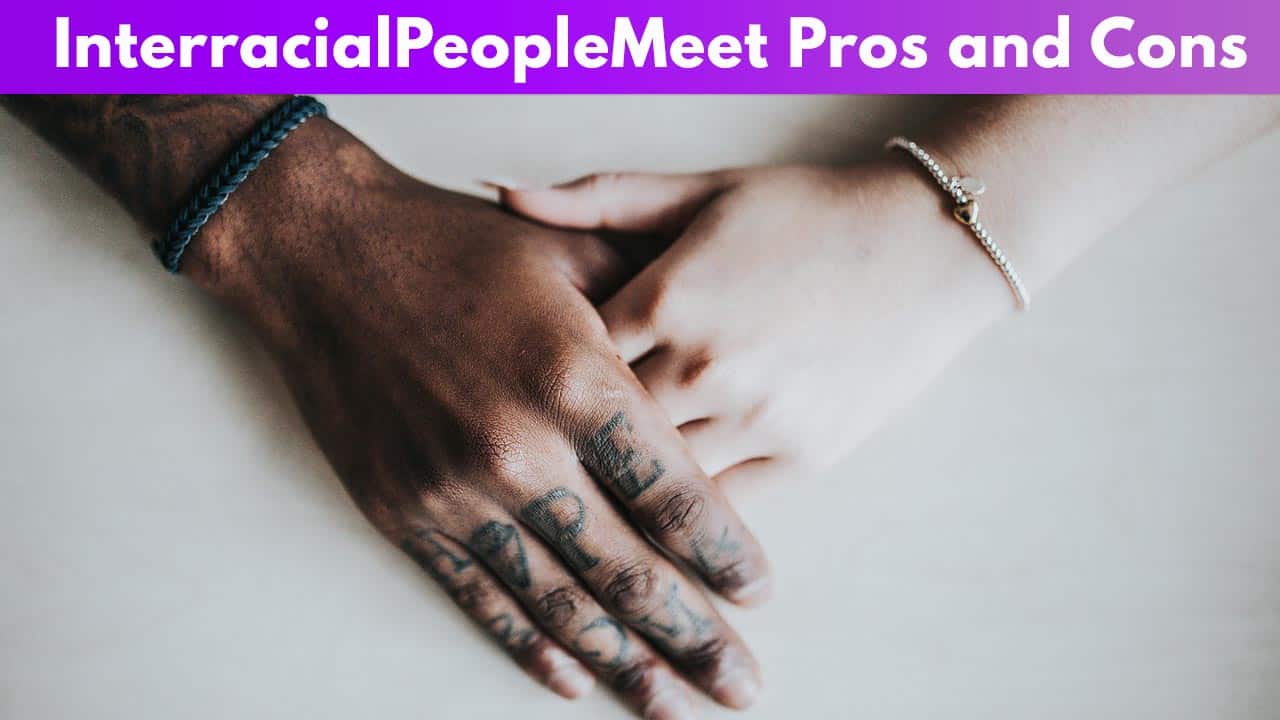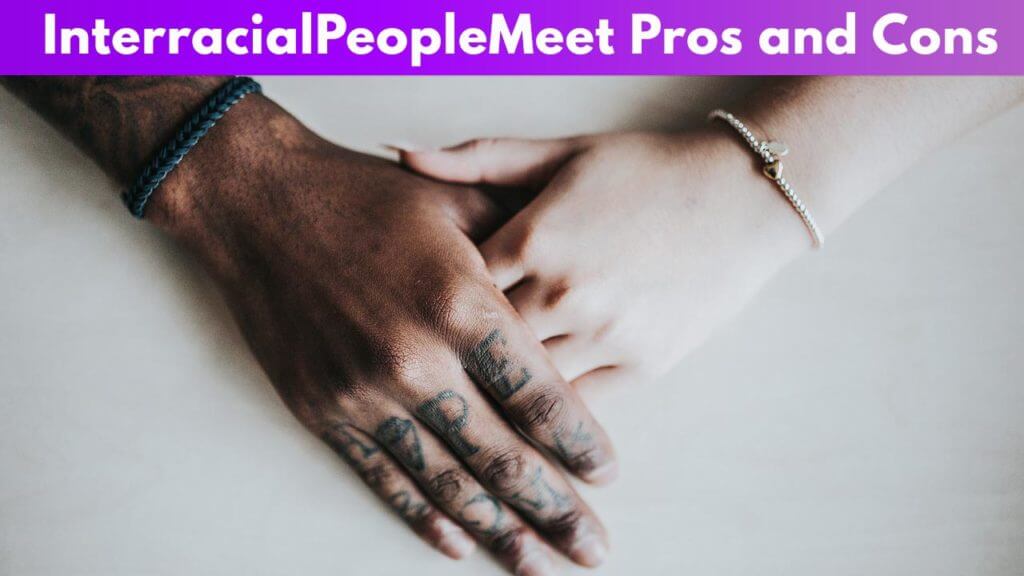 Pros
Many great premium features.
Allows same-sex search.
Cons
Limited to the USA and Canada.
Profiles are not that detailed as many opt to leave them incomplete (completion is not obligatory).
The community is not very active and members are not online very often.
The app is not available for Android users.
FAQ
1. Is there an app to use?
Yes, there is an app available to use. All you need to do is download it from iTunes or App Store and update it regularly for smooth functioning.
2. Can I turn off automatic renewal?
Yes, visit the "My Account" section, then "Account Status" and finally "Remove Automatic Renewal" and you are done.
Contact
To contact the website's customer support you will have to fill in the form given on the website. You will need to select a category, provide an e-mail and a phone number, and explain your issue within 3500 characters. The moderators will contact you with the information you required.
4. Afro Romance

Rating
Signing up – 4.5/5
Making Contact – 5/5
Profile Quality – 5/5
Overall Quality – 4.8/5
Description
Afro Romance is a website dedicated to connecting black girls with white guys and vice-versa. They have years of experience and tons of success stories under their belt.
The sign-up process lasts up to 15 minutes because apart from providing basic personal information (age, ethnicity, and your nickname) you need to write an "About me" section of a minimum of 20 words. Make it original and sweet as this is what will make a difference in the online dating world.
When your profile is verified by the moderators, you can add more keywords that others will use to search for you. The profiles are fairly detailed which shows you are serious, and serious daters are the majority of their website which means that you can find real dates and love.
There are extensive filters so you do not have to go on other websites to find what you need – just combine the filters with religion, lifestyle, or desired personal characteristics. Messages are a premium feature, but you may answer to the messages that you got, and send flirts. Other features such as seeing who put you on their favorite list, and uploading more photos are reserved for premium members.
Even as a free member you can see the entire profiles of other members and favorite them. The majority of members is living in the USA, and is evenly distributed between ethnicity and genders.
It may seem that it caters to a little older group since the majority of members is 35-44 years old, and the 25-34 age group is a close second. There are however people of all age groups on the website.
Pros and Cons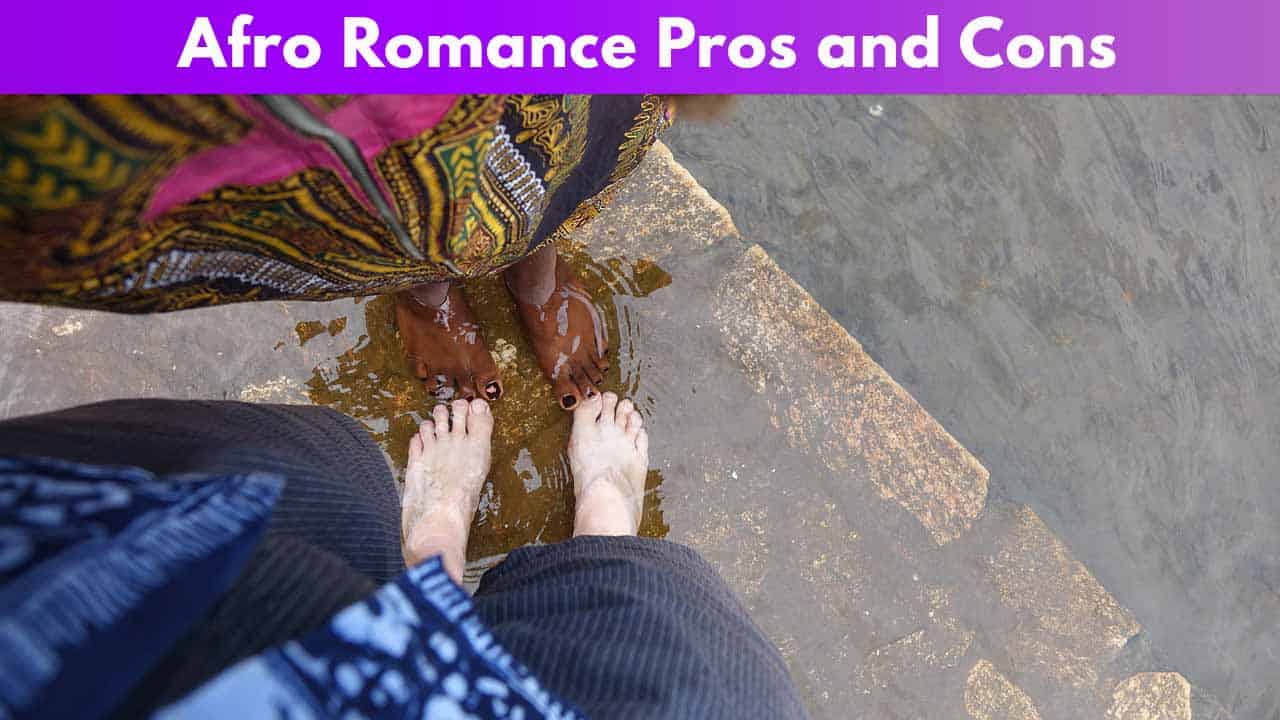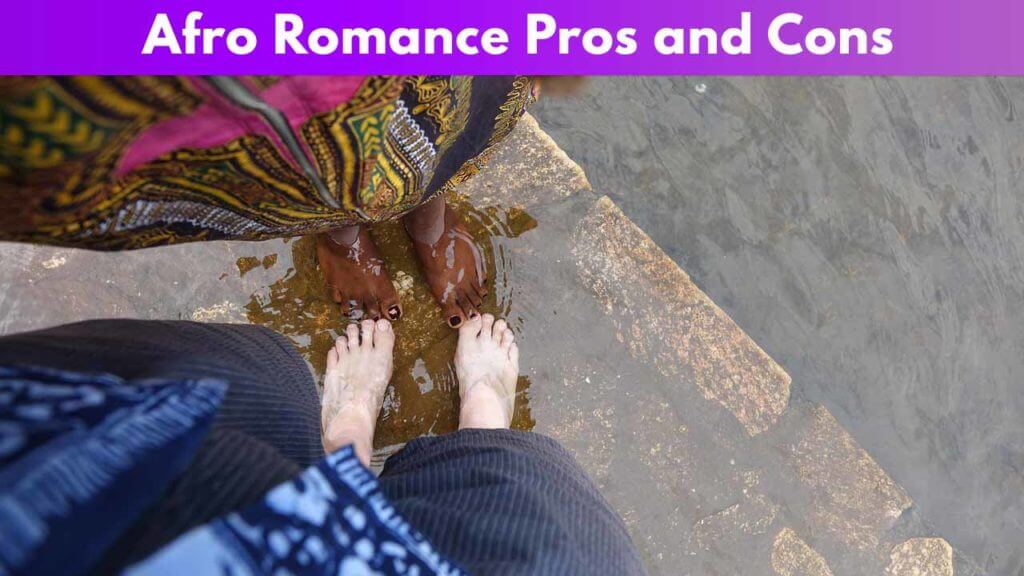 Pros
Website moderators are very active in managing the website, especially when it comes to removing suspicious activities.
The website offers a three-month refund if you are not satisfied with the experience and service.
The majority of the features are available for free users as well.
The search results will show only people in your area so that you will not lose time with someone living abroad.
It allows you to connect to Interracial Dating Central.
Cons
Unfortunately, they still have not launched the mobile app (but you can visit the website from your phone when you are on the go)
The subscription price is a little on the upper price side.
FAQ
1. How do I find my subscription details?
To access and monitor your subscription details, find the "Billing" section under the "My Account" section of the website/
2. Does Afro Romance perform a background check and profile verification?
We do not do the background check, although we are keen on removing any suspicious members who would potentially disrupt the website's functionality.
Contact
To contact their customer support you can send them post at AfroRomance, c/o Chellaul Corporation 1135 Terminal Way, Suite 209, Reno, NV, 89502, USA, or use these phone numbers as phone hotline and fax, respectively +1 702 487 7144, +1 775 996 7271
5. Interracial Cupid

Rating
Signing up – 5/5
Making Contact – 4/5
Profile Quality – 5/5
Overall Quality – 4.6/5
Description
Interracial Cupid is a part of a larger network of over 30 dating websites – Cupid media. This branch is dedicated to connecting singles of different races if that is what they like.
It could be heaven for the ladies as there are 60% of men on this dating website. To sign up you need to fill in personal information (more space for more information comes with the subscription upgrade).
After you submit all the required information your profile goes through the strict check-up to make sure there are no fake profiles on the website.
The design of both the website and the app is appealing and easy to navigate through.
Profile information and photos are visible to everyone regardless of the membership status. Making contact, however, is not. Only paying members can send messages to free users and make use of the website in its entirety.
Other features that are restricted to paying members is CupidTag (Smart, sweet…) that you can tag to your profile and it will show in the search. Also, Matching Criteria is a small box on the other person's profile and shows how compatible you are.
To use more of what the website can offer, we suggest that you upgrade and get more space to express your personality. The information can be added at any time.
The profiles are very detailed which makes it easier for you to realize if someone is the right match for you. Verifying your profile makes it the top of the search and essentially gets you more dates.
Pros and Cons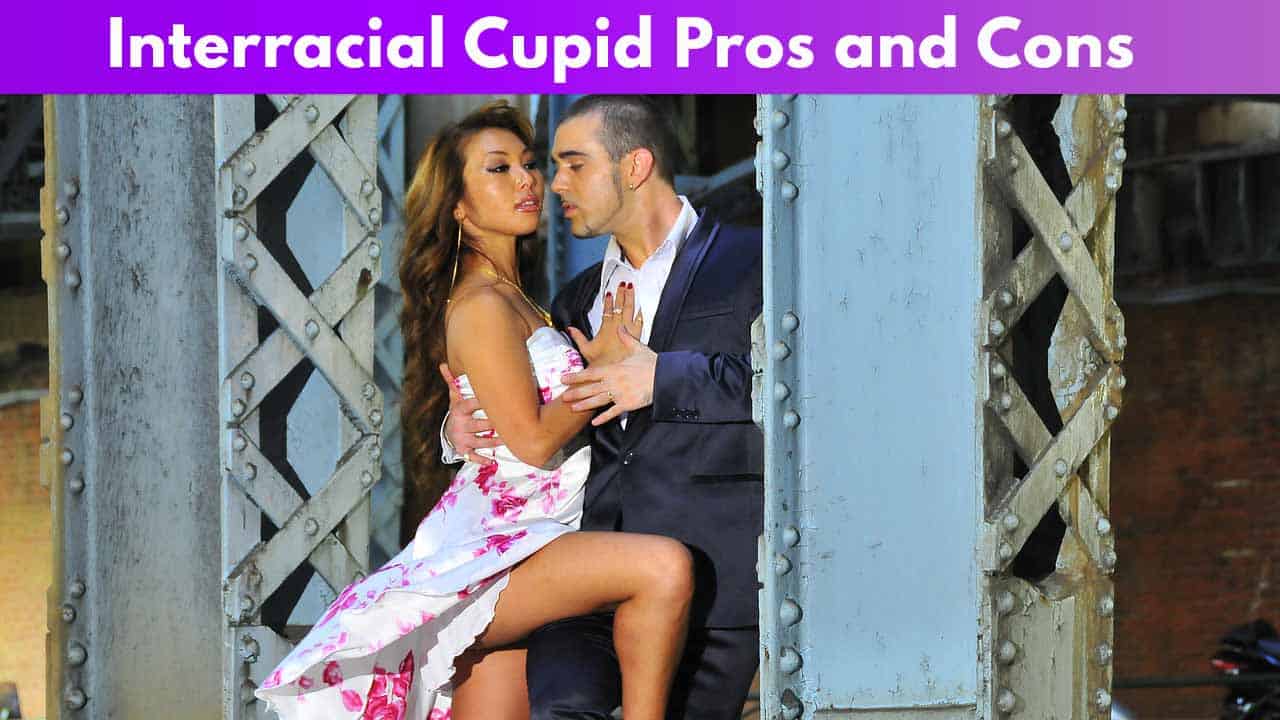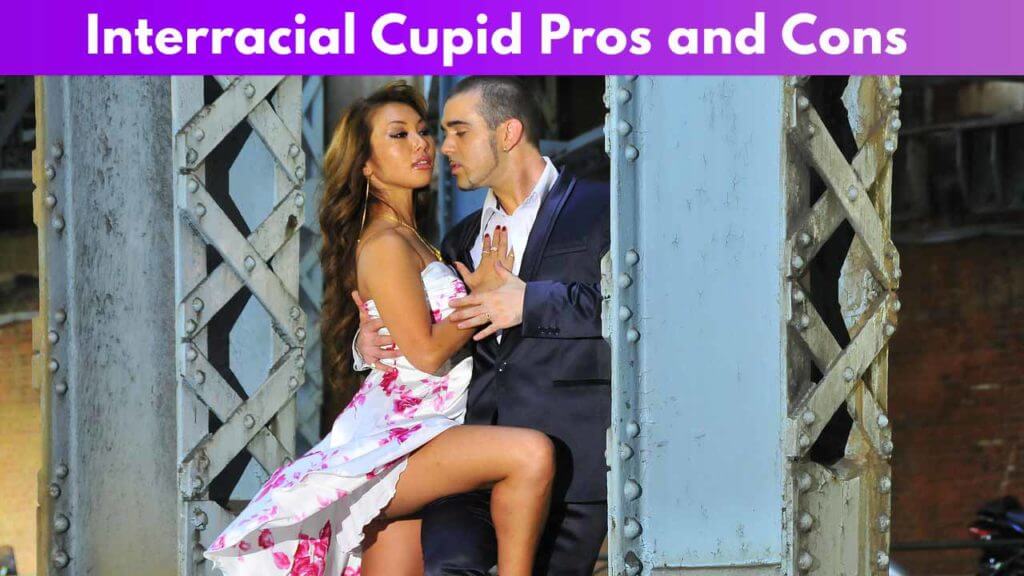 Pros
If you verify your photo on registration (which shows that you are a real person), as a reward you will get a three-month free trial.
The majority of features is available for users on the free membership.
There is a user-friendly app with all the same features as the desktop version, as a bonus, the app is free to download.
Cons
If you are on a free membership you can only communicate with paying members which limits your dating experience.
Not all members have a photo on their profiles.
FAQ
1. How do I know if a user is online?
To learn who is online you would need to click on the "N Members Online" and see if the person you are interested in is online.
2. What membership options are available?
There are Standard, Gold, and Platinum membership plans. Standard members can communicate with only Gold or Platinum members, Gold and Platinum members can communicate with any members. Platinum members have another set of benefits as an addition.
Contact
If you end up needing some clarification or assistance, you can contact Interracial Cuipid's customer support by writing to them on PO Box 9304, Gold Coast MC, QLD 9726, Australia, e-mailing them at team@Interracialcupid.com, or by calling this number 1-800-787-0838.
Things to Consider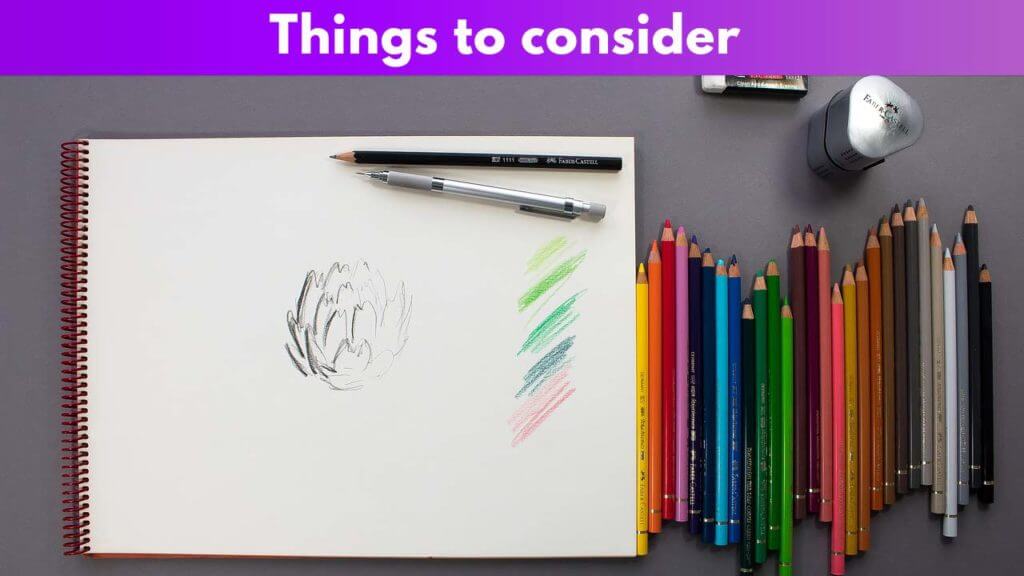 Do not lose faith. If things do not go quite as planned when you first start online dating – persist. As in real life, it takes some time and effort to get that perfect girl or a guy.
Speaking of effort – make it. Do not wait around just checking your messages/likes/winks. Take the initiative and show somebody that you like them.
Try to get to know the person well before you decide to meet them in person. Use all the possible communication tools provided by the website you are on. If there is a possibility, ask for a video chat early on.
When you eventually go on a date IRL make sure that you meet in a public place and that a person you trust (a friend or a family member) knows where you are and checks in occasionally. Just in case.
Respect. Respect other users, their privacy, and dignity. Never be offensive or abusive. And, also, respect the rules of communication and photos imposed by the dating site.
When it comes to your profile, make sure to fill it to the maximum extent. Do not be stingy with words, and aim for diversity with your photos (10 selfies will not get you very far). A fun and original introduction can make a huge difference.
Final Word on Best Interracial Dating Sites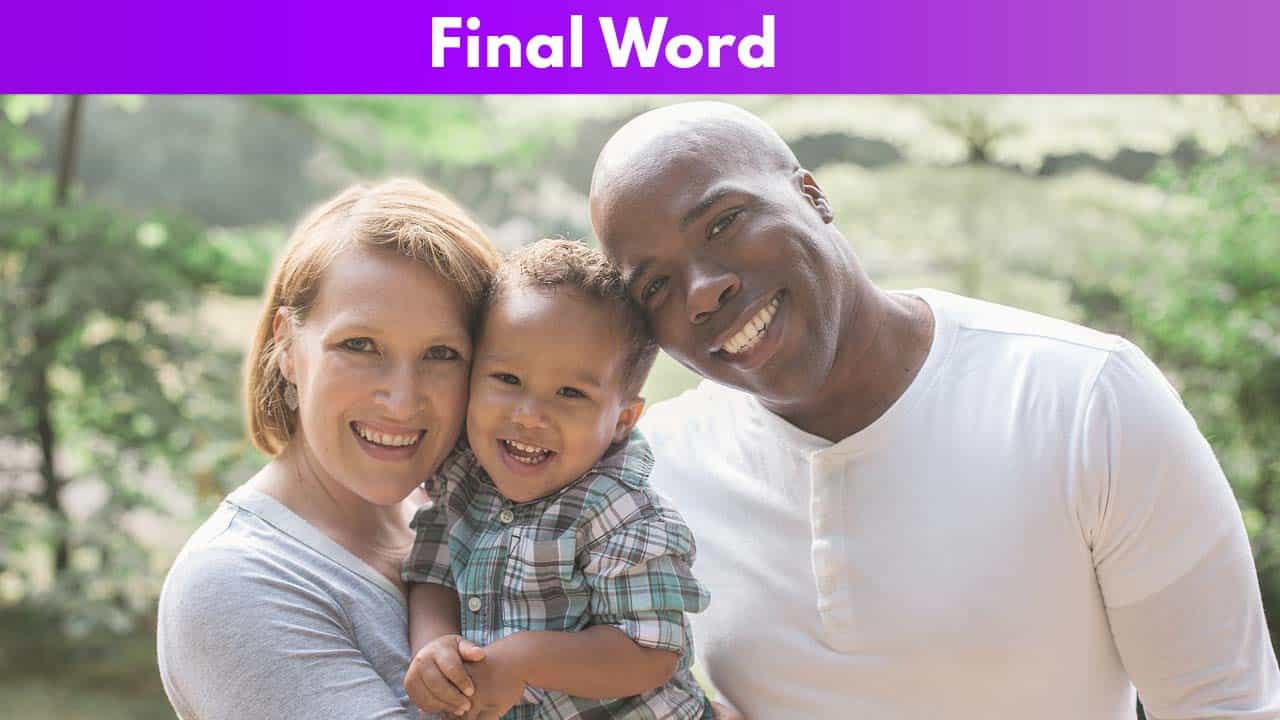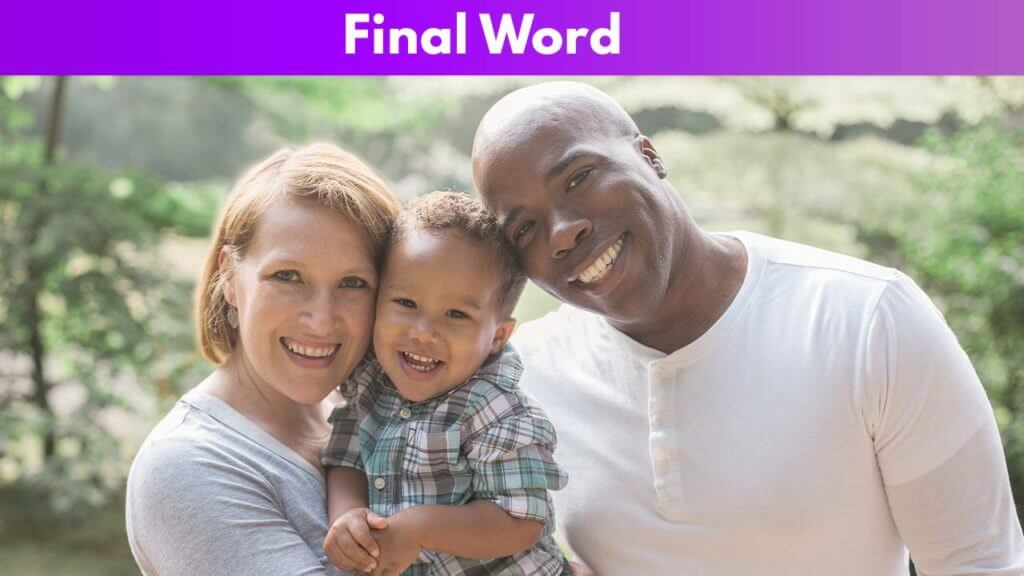 If you have always been interested in meeting people of different cultural backgrounds, but never knew how to approach them, online dating sites offer you a safe place to do so.
Especially on these niche websites where it is a given, since all of the people already here have the same open-minded attitude towards dating and life in general. They know that love and friendship know no bounds in terms of ethnicity, cultural background, and color of your skin.
Sadly we still live in a world of judgment and frowning upon people who tend to think outside of the box. This is why we revised and reviewed these particular websites.
We wanted to help you find that safe, judgment-free environment, especially during the sensitive part that is courting, and the very beginning of a relationship. Later on, if you find love, it is easier to not notice the outside, and find the network that will appreciate the love you have.
Hopefully, you will find that one of these five websites (there are more, and we encourage you to explore) will be the right one for you to find friends and love that will make you the happiest in the world. We wish to find you on the "success stories" section where you can inspire many other interracial couples, to find a Ying to their Yang and the other way around.