Crush Nearby is a dating site that claims to help connect local singles and enable them to schedule dates within a short time.
Even though it doesn't seem to be too popular, it has gathered a significant number of users, and it is a good option for adult dating and people who are sick of those viral dating apps.
The review is based on the following:
OFL Top Recommendations based on 100,000+ Survey

"Serious Relationships"
"Discreet Hookups"
"Best Course for Men"
"Quick Flings"
"Normal Hookups"
"Our Quiz"
If you too want to find out what Crush Nearby is all about and what it offers, then read our review and see whether it is the right option for you!
Is your dating app giving you the best chance for success?
Make sure to take our online dating site/app quiz to find out.
It's a fact that people who follow our dating site suggestions have on average 2 extra dates per month.
Signing up: 3/5
Making Contact: 3/5
Profile Quality: 1/5
Overall Quality: 2/5
Crush Nearby has a good location menu that will help you start the matchmaking process with people living close to you, which makes it the perfect option for local dating.
Search filters are also great, and unlike most other dating services, they are pretty simple but will always provide you with the information you need and connect you to partners who fit your desired age range, location, and type of arrangement.
The platform is also user-friendly, and even if you have never used a dating site before, you will easily find your way through this platform and learn how to handle all the features and options.
Crush Nearby allows you to meet people interested in all types of relationships, so it is a good place whether you are looking to meet people for a hookup (like BeNaughty or Ashley Madison) or for a serious relationship (like eHarmony or Tinder).
The platform doesn't require you to purchase a subscription to start matching with other users, unlike most other popular dating apps.
Even though this online dating platform is free of charge, those who want to get some premium features or unlimited texts will need to connect their credit card to the platform, and this may not be the best thing to do because people claim they got their money stolen this way.
OFL Top Recommendations based on 100,000+ Survey

"Serious Relationships"
"Discreet Hookups"
"Best Course for Men"
"Quick Flings"
"Normal Hookups"
"Our Quiz"
There are no notifications, so if you want to see whether someone sent you a match request or a message, you will need to open these features on the dating site and see whether you have received anything new.
You can upload only one profile picture, which can't guarantee that you are always talking to a real person and diminishes the platform's legitimacy.
There are plenty of negative reviews regarding Crush Nearby, and people claim it is one of the dating websites full of scammers and bots, making it a very suspicious place for dating.
Crush Nearby is not that popular, and the majority of its users are bit older people looking for a hookup or one-night stand.
Most users on Crush Nearby are between 30 and 45 years old and looking for casual dating, but you can come across some of them looking for a serious relationship too.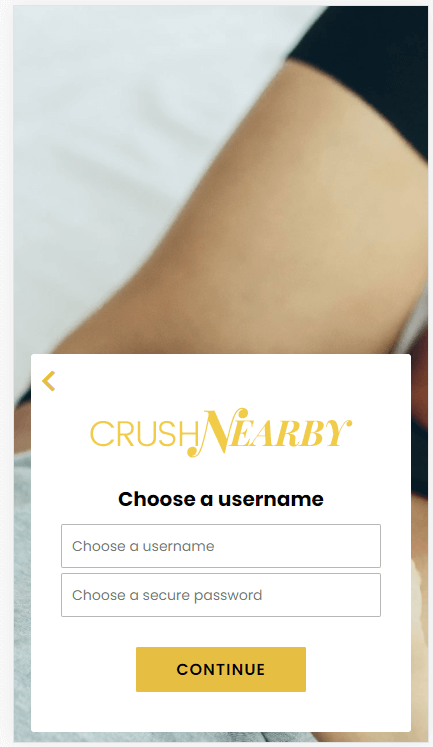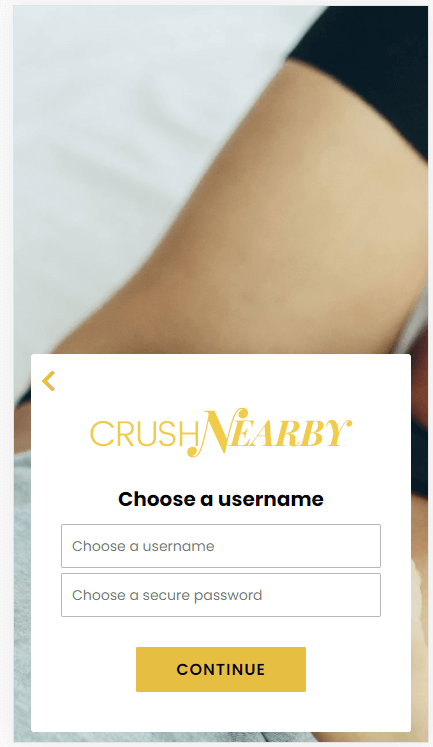 Most of the users are located in the USA, but you will also find some users from countries like Germany, France, or the Netherlands so it can be a good option for local dating in these countries.
However, keep in mind that people using it are usually located in bigger cities, so if you are living in a smaller area, you probably won't have that much success finding your match.
Crush Nearby is one of the casual online dating sites, and it is aimed at people looking for a hookup(like BeNaughty or Ashley Madison) in real life, mainly with people located in their city or area.
While it does have options for serious dating and long-term relationships(like eHarmony or Tinder), most of its users are here for something casual, so you will have the most success if you are looking for this type of arrangement.
Its audience is also a bit older, so you will have the most success if you are somewhere between 30 and 40 years old looking for a match.
The Crush Nearby website is not that transparent, but they claim that they have over 1 million active users, which is the information we can discuss.
They also claim their success rate is over 80%, which is definitely not a statistic its users would agree with, so you shouldn't rely too much on the information you can find on their official website.
CrushNearby.com can easily be used because it works like most popular social media, and you can quickly scroll through the homepage and your profile page to find your potential matches.
All features will be at your hand, and all you need to match with someone or send them a message is to click on their profile and choose the desired option.
Quality Of Dating Profiles
The quality of dating profiles on Crush Nearby is pretty poor since you are not able to upload pretty much anything about yourself except a small profile pic.
Users are not able to set a description or say anything about themselves that can attract other users, so all you are stuck with is a small profile pic and basic information like their name, age, and location.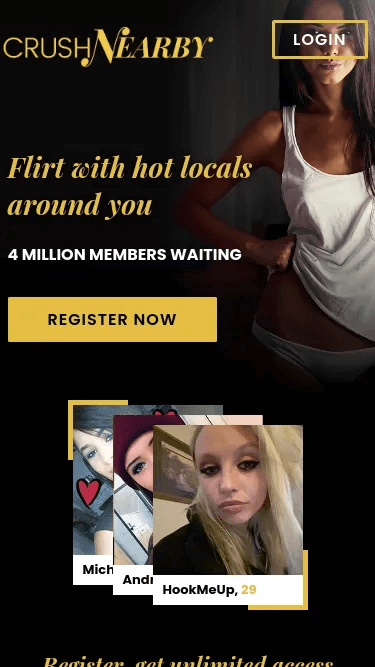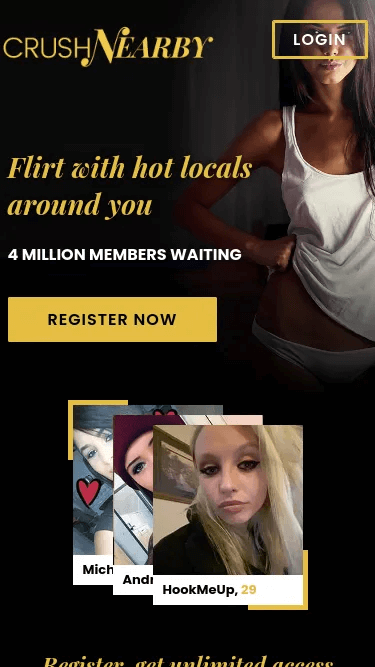 Also, there are plenty of fake profiles on the platform, so you will never know who you are interacting with and whether the person behind these messages is a bot or a real guy or girl.
Crush Nearby did have a dating app that you could download from the official App Store and Google Play store, but the app has been removed for unknown reasons.
You probably cannot find it anymore because there were too many complaints and negative reviews saying this whole dating platform is a scam.
Crush Nearby is quite untransparent regarding everything, including the information about their effectiveness and success rate.
While the platform itself claims that you will quickly have success while using it and find a person for yourself in a short time, users claim that everything is quite the opposite and that you can't expect too many positive experiences while using this app.
The reviews on it are also very negative, so this is the platform you need to avoid if you are looking for a match.
How To Search For Matches
Searching for matches on Crush Nearby is easy because all you need to do is open your homepage and scroll through suggested matches.
All the people who fit your desired age range and the type of arrangement you are looking for will appear once you open the platform, and you will be able to scroll through profiles until you come across the one that seems to be the most interesting to you.
You can use the search filters, but since the platform doesn't have too many users, you will easily find what you are looking for because there is no unlimited number of users.
How To Reach Out To Others
Reaching out to other members on Crush Nearby is also easy because all you need to do is open the profile of the person you are interested in and start looking for the chat feature.
CrushNearby.me text messages can be sent through the chat box that appears next to everyone's username on the platform, but you will need to pay extra money if you want to have this available to you.
Crush Nearby doesn't have any special features except the chat feature, and you won't be able to perform anything special with a profile on this platform.
You can send match requests to other users and also like their profiles by clicking on the heart icon next to their profile picture – this is an excellent way to show interest without initiating conversation immediately.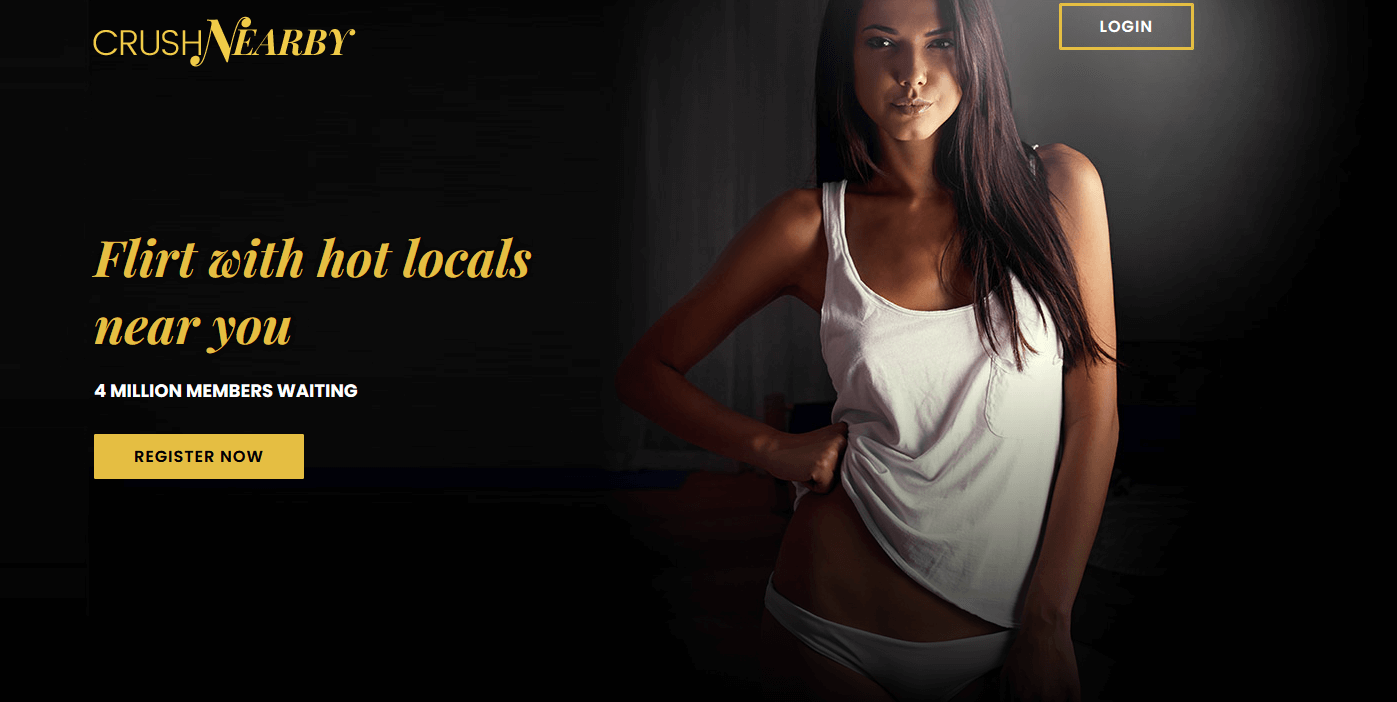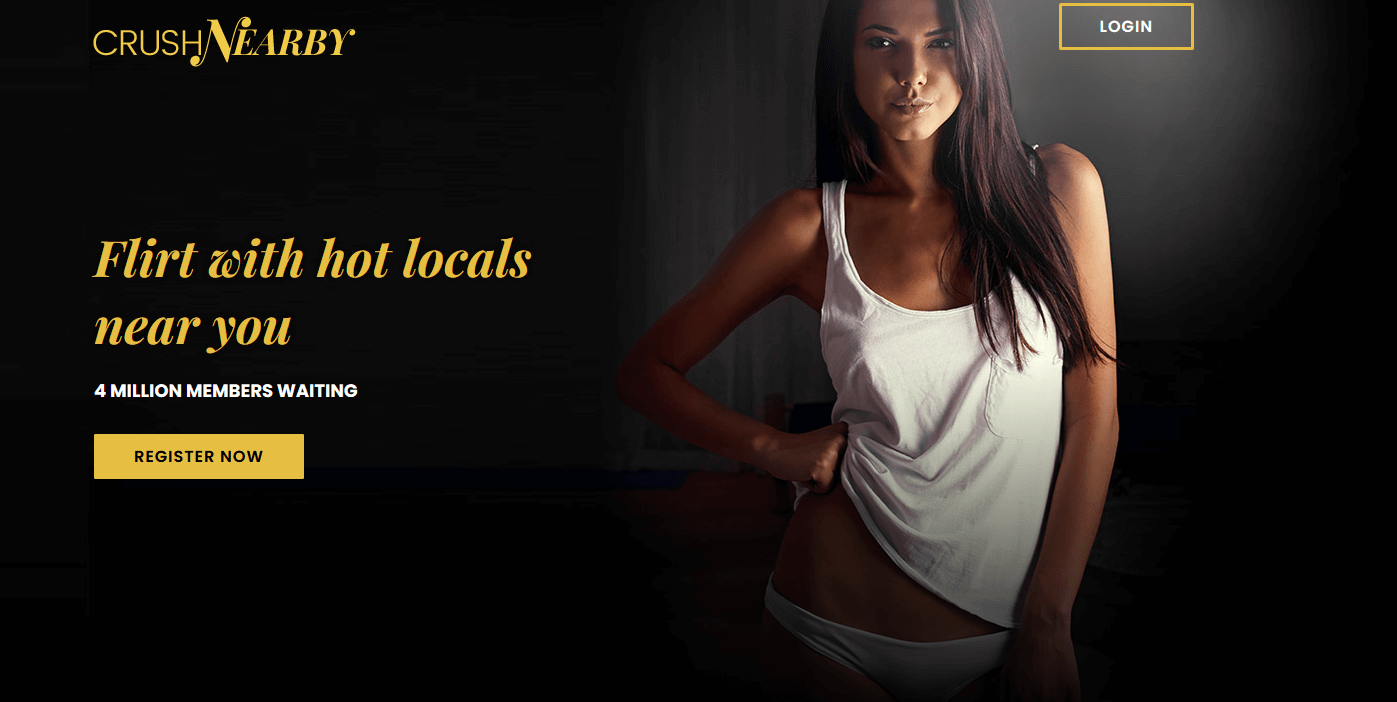 Other than this, the only thing you can do is match with people and send them text messages.
While registering on Crush Nearby is free of charge, if you want to start interacting with someone, you will need to invest money into the chat feature.
You can create a profile without spending a dime, but when you want to send a message to someone, you will be asked to pay 1 dollar for 5 messages, which is pretty expensive even in comparison to more popular dating platforms.
If you don't invest money into messages, you will not be able to do anything on Crush Nearby, which makes our dating profile completely useless.
Is Crush Nearby A Total Scam?
Crush Nearby is one of the dating platforms with probably the worst reviews and experiences, and if you google this platform for a bit, you will see hundreds of negative experiences with it.
While the platform looks like any other dating app when you open their dating website, it doesn't work with real people and daters like Tinder, Bumble, or OkCupid, and that is one of the things people are not aware of.
Even though when joining this platform, you will not be informed about the ways it operates; if you dig a bit deeper and see their privacy policies, you will see that they claim they are not working with real people and daters and that this is a fantasy chat website.
While it is marketed as a place where you can find your true love, the truth is absolutely different because this platform doesn't even connect real people with each other.
Users register on the platform unaware of the fake profiles and engage in chatting with people who are moderators, trying to embody a certain type of persona that will keep them interested, all with a mission to make these people spend more money on their membership.
This is something people are never informed about unless they decide to explore the platform by themselves, and when registering on the platform, you won't come across any terms and conditions.
It is also the reason why you are never able to schedule a first date or meet up with someone – because the platform will never connect two real people with each other but rather keep them overloaded with fake profiles.
If you are looking for a genuine arrangement, whether it is just a hookup, make sure to stay away from Crush Nearby because everything on this platform is a complete scam and you will only waste your paid membership and leave the platform disappointed.
Many people have fallen into this trap, and if you have read CrushNearby reviews, you have probably seen how disappointed they were with the app.
However, this is not the worst thing that can happen to you on this platform because plenty of people claim they were victims of financial scams while using it too.
When registering, you don't need to leave any information about yourself, not even your phone number, but if you wish to start chatting with others, you will need to invest some money into the chat feature.
This also means that you will need to connect your credit card to the app and share your banking information.
Several users of Crush Nearby have reported their money getting stolen off of their accounts, and this was not a matter of 10 or 20 dollars but instead hundreds of dollars.
If you want to save your time and money, then Crush Nearby is the place you need to avoid at all costs because there is little to no hope that anyone can solve your problems with this website.
The Meteor interactive B.V. company behind this website is located in the Netherlands, and it is not much you can do to protect yourself except to avoid it and rely only on safe platforms like Tinder, Bumble, or Happn.
As you can see, Crush Nearby is one of the biggest dating site scammers on the market, and it is the platform you need to avoid.
It doesn't have real users, they have ripped off several of its customers, and the whole platform can't connect you with any real dater, which makes it an absolute waste of time and money.