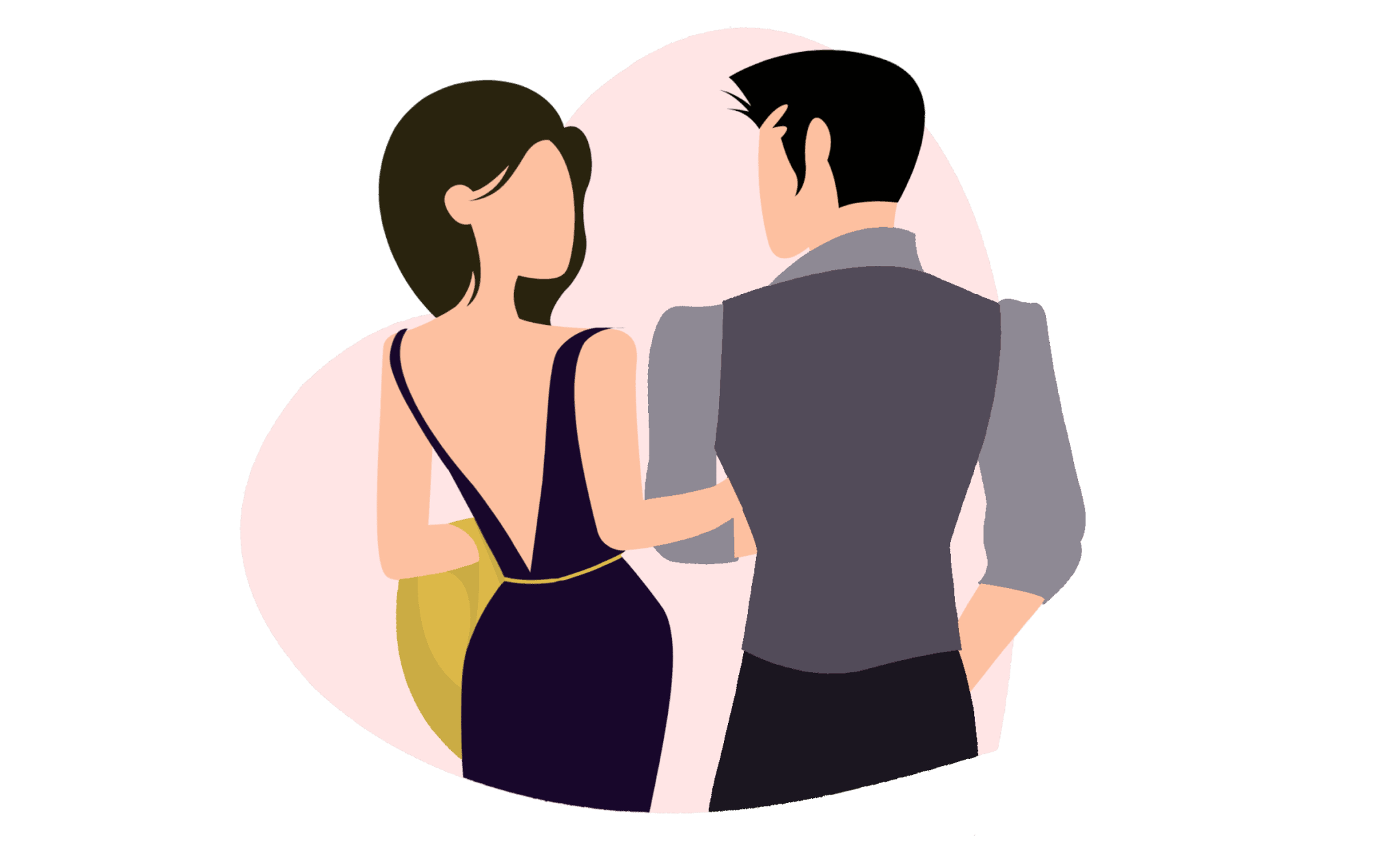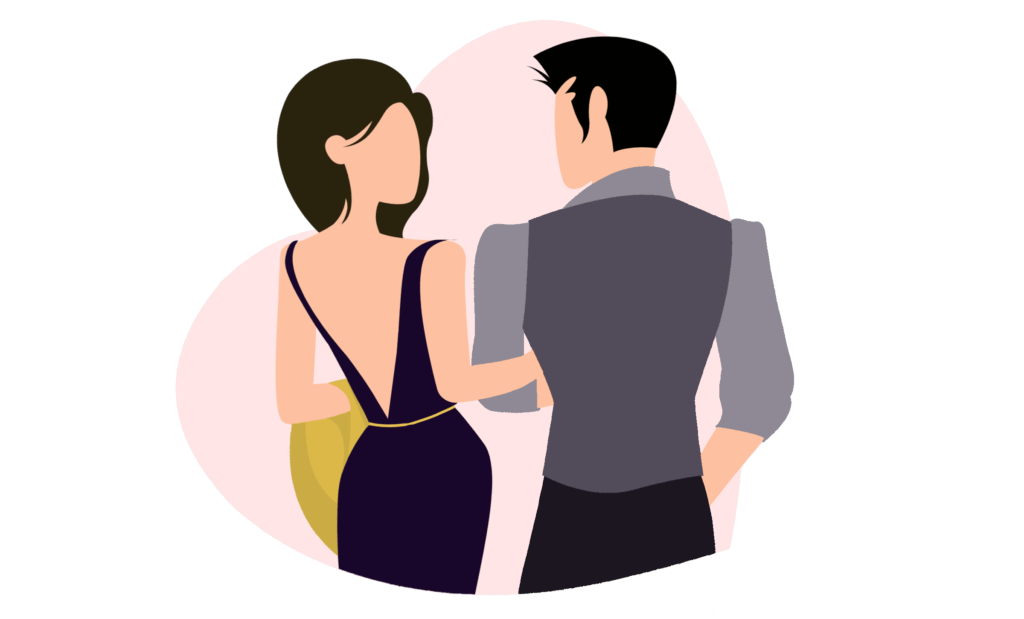 There's always that "to pay or not to pay" dilemma, and we understand you. Of so many paid and free dating sites in USA, how can you be sure that either option makes sense?
Do have in mind that the ones we selected are the top 8 100% free online dating sites, but some extra special privileges come at some symbolic price. Speaking of reasonable costs, you can always select platforms like match.com or eHarmony which are also great options.
They have such a large user base and pretty much any niche can find someone similar on either of these websites, all that at some quite affordable price on a monthly basis. And you will agree that finding an ideal partner is priceless!
Is your dating app giving you the best chance for success?
Make sure to take our online dating site/app quiz to find out.
People who follow our dating site suggestions have on average 2 more dates per month.
Top 100% Free Dating Sites in Video Form
Audio (podcast) form for those of you on the go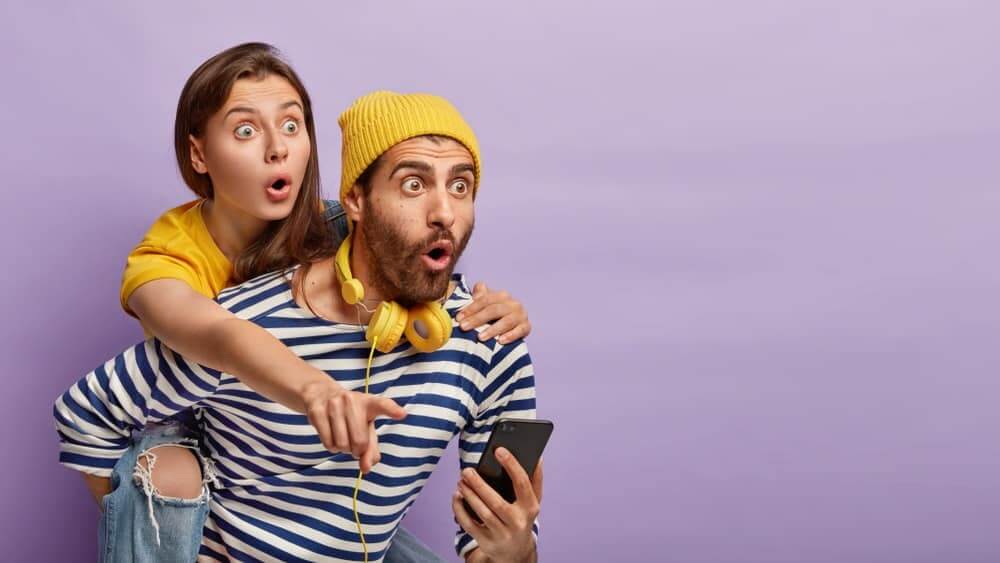 100% Free Online Dating Sites for 2023
Below is my list of top 8 100% free dating sites. I rank these on specific ranking factors such as price, registration, how easy it is to make contact, profile quality and more. This will help you decide which of these is the best 100% free dating site for you.
1. OKCupid

Rating
Registration – 4.7/5
Making Contact – 4.8/5
Profile Quality – 4.8/5
Overall score – 4.8/5
Description
Being among the oldest free dating site in the crowded niche, OkCupid was born back in 2004. In 2012 it became the first major dating page which features an app, for an even easier connection.
Making a revolutionary move, the team introduced the powerful app which hosted 22 genders as well as 13 orientation options.
The site had gained wide popularity among those looking for a partner over the internet due to the easiness of use and a wide range of useful options. The dedicated community excels in offering top-quality services to consumers from all over the world.
The website may not be the prettiest one in terms of visual, but it's very functional. Even if you are new to meeting people on the internet, you will easily find your way around.
The platform is packed with a multiverse of useful guides and instruction, aiming to help people find the ideal match without any obstacles.
Pros
Unique algorithm to find matches
Offers plenty of gender and orientation options
iOS and Android Apps
Features blogs and success stories on the page
An easy-to-use platform with fine navigation
FAQ page and professional customer service
Great privacy options
Around 3 billion page views on a monthly basis
Cons
Sometimes it's crowded with advertisements
Who is it best for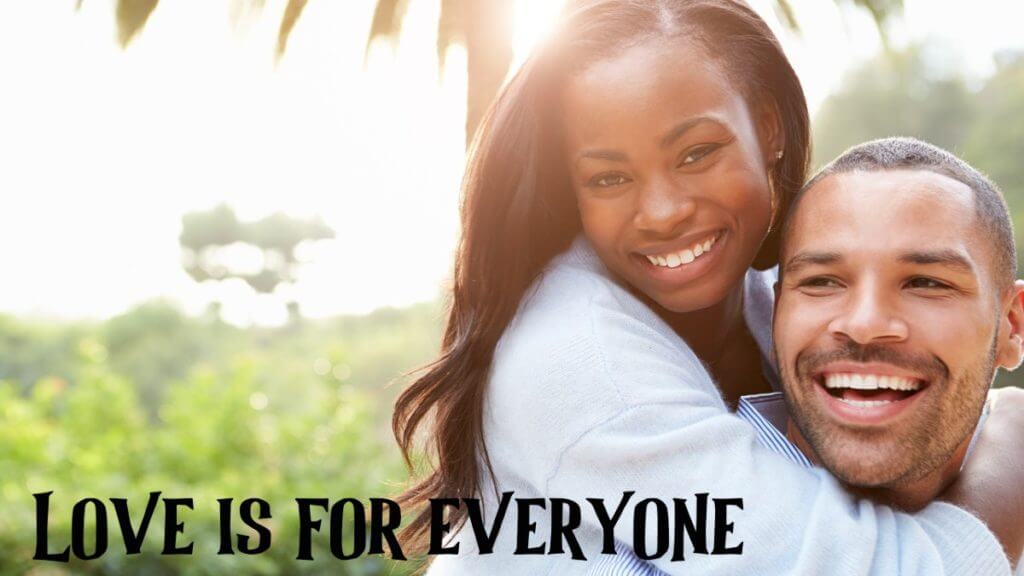 Having in mind that the site is not specialized for any niche, in particular, it's an excellent choice for people looking for diversity of choice.
Offering a fine base of profiles to search through, along with conveniently designed apps, it's is highly popular among people between 18 and 34. Moreover, it's a good one for consumers who like to utilize smart features and other practical options.
FAQ
1. How to find matches on-site?
It's very simple! Upon creating a profile, you can choose between two options Double Take and Match Search. The first one offers highlighted parts of someone's profile, whereas the other sort the potential partners based on the filters you selected.
2. Is it possible not to post a photo on the website?
Of course! However, a pic is needed if you want to send or receive messages and to be featured in the search options. If you don't want your photo to be visible to the entire community, you can arrange so by upgrading it to Incognito Mode.
3. Can a scammer be blocked and reported?
There are two options, one is to click the three dots on the top of the message bar, the other is to "block" the profile. The team puts a high level of protection as one of the standards.
Contact
The support team of the website can be contacted via e-mail ([email protected]). They kindly warn users not to give their info to scammers who create false support account pretending to offer phone support.
OFL Top Recommendations based on 100,000+ Survey

"Serious Relationships"
"Discreet Hookups"
"Best Course for Men"
"Quick Flings"
"Normal Hookups"
"Our Quiz"
2. Badoo

Rating
Registration – 4.7/5
Making Contac – 4.8/5
Profile Quality – 4.6/5
Overall score – 4.7/5
Description
If there's to name a dating site which breaks all the limits in terms of geography, then this is the one. Not only does it break them, but it uses them as a powerful weapon to connect two people. what proves so is a large base of active users who are willing to find that special someone.
Though the main page doesn't look impressive at all (TBH it looks kinda empty) the site has a lot to offer.
One of the reasons for not so shiny and flashy look is the fact that they put more attention to mobile version. That's because the majority of consumers use dating platforms on mobile phones.
That certainly implies that this platform is designed to cater to the needs of the consumers which are constantly on the move. No insufficient details, just straight to the point content.
Pros
Large base of active users
Downloadable apps for phones
App allows matching based on location proximity
Verified users will have a blue checkmark at the bottom of their profile picture
Features convenient options to improve chances to find a suitable match
Strict photo verification process
Pics are not blurred
FAQ page available
Cons
The other members' profiles are judged based on appearance only
No verification on information on the profile
Who is it best for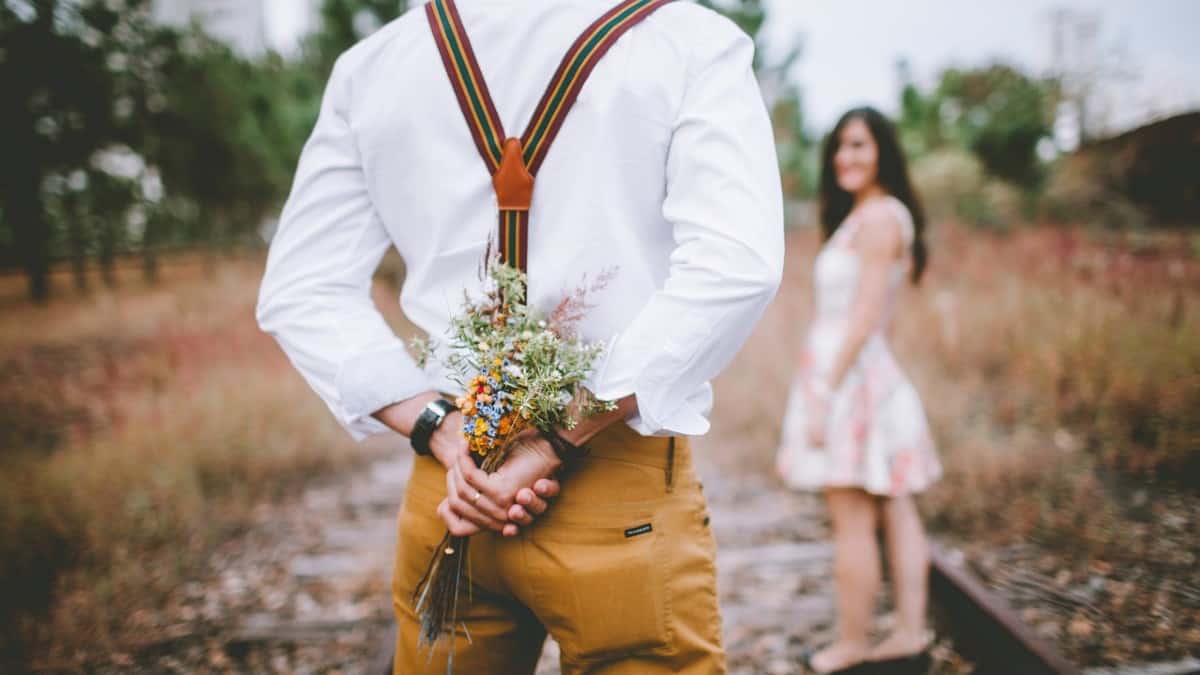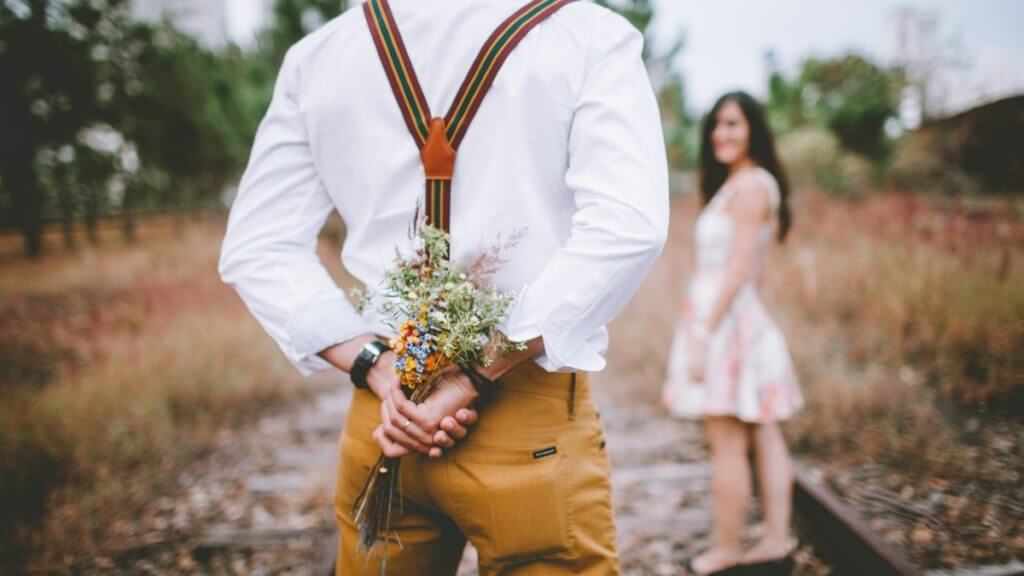 If you belong to the category of consumers who like to evaluate people by the appearance primarily, then this is the right platform for you.
Since the website has quite a stringent verification procedure regarding pics, you can be sure that the photo is legit.
With such a concept, it's quite obvious why this app is highly popular among late teens and young adults. It's a fine choice for those looking for casual matches nearby.
FAQ
1. How to find matches on the site?
Those are the individuals who voted 'Yes' for you and who you liked, too, in Encounters. You can access their profiles directly from "Messages" to start a conversation with them. This way you're able to make the difference between matches and messages from users you have not matched with yet, as matches will have a heart symbol on them.
2. What are the secret rewards and how they work?
Those are private badges that members can get. They're secret because they don't show up on your account. This is mostly to notify users of their achievements on the platform. You can get rewards for getting the highest-profile score and having the most connections (most conversations).
3. How to find out who likes you?
The folder named "Liked You" displays all the individuals who voted 'Yes' when they saw you in Encounters.
Contact
For all of the questions, there is the phone number that you can dial any time: +44 (0) 207 099 9940
3. POF (Plenty of Fish)

Rating
Registration – 4.6/5
Making Contact – 4.7/5
Profile Quality – 4.5/5
Overall score – 4.6/5
Description
Being among the seniors in the online dating industry, this site started operating in 2003.
Formerly known as Plenty of Fish, the platform has an excellent base of members from all over the world (so far 90 million registered), and what's even better- they are active!
It represents a combo of matchmaking service and dating site, but you can also be specific and point out if you are interested just in hook-up or casual relationship. The more precise you are, the bigger are the chances to be successful.
The page is equipped with a variety of convenient options such as …, which can improve the chances to find your soulmate. Upon joining in, members have the chance to complete a personality test.
Later on, the data are used to determine compatibility and give suggestions who might be the right one for you. The site does not draw info from any other profile you have (FB, Instagram, Snapchat or similar).
Profiles are very informative and one can upload a generous number if pics upon registration. The site is highly functional and easy to use, so even if you are a complete newbie to the whole thing, there will be no problems finding whatever you may be looking for.
Pros
Members can specifically state what they are looking for
Apps available in the App Store, Google Play and Windows Store
Anti-robot verification
Blog with interesting articles featured on site
No need to link with social media accounts when registering
Voice message reply available
You can upload multiple pics
Numerous special features at your disposal
Cons
Conversations deleted after 30 days
Who is it best for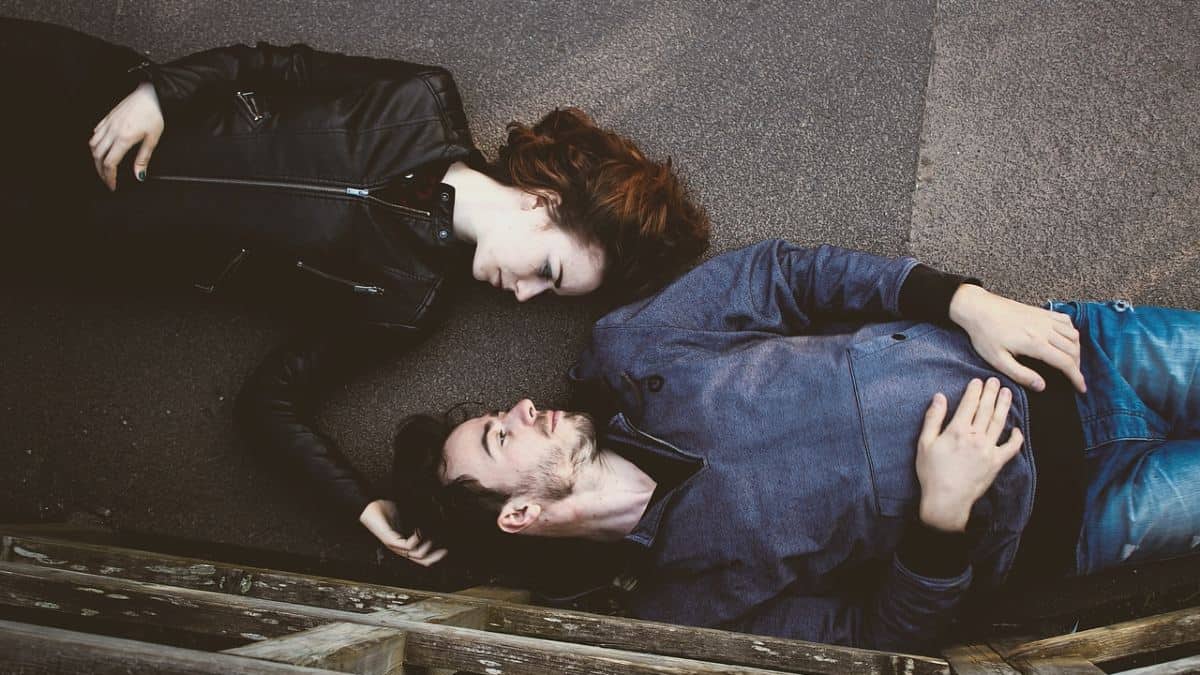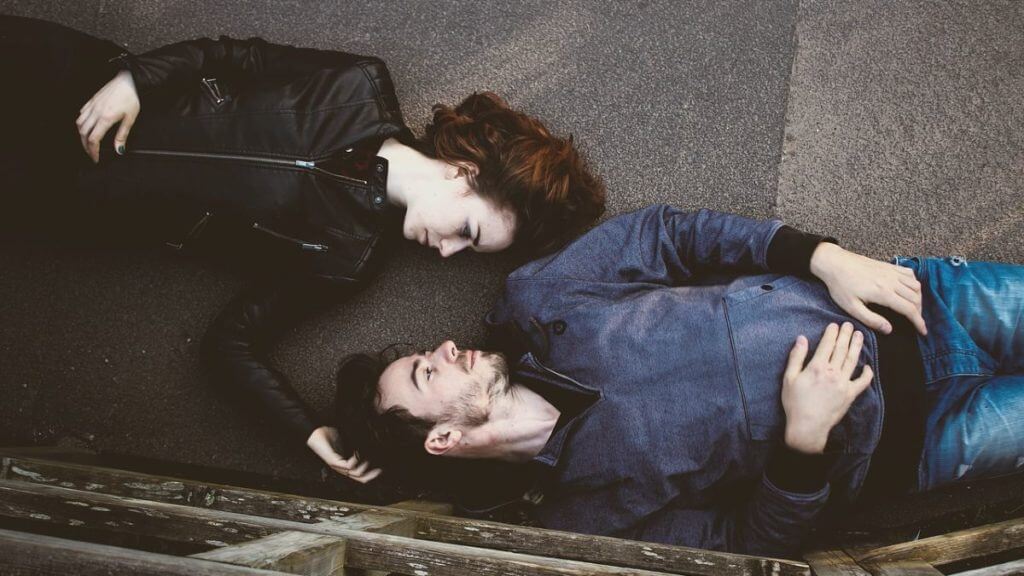 Having in mind that the platform allows you to directly express what type of relationship are you looking for, it's best for people who are clear on what they want.
Besides, it's an excellent choice who like to have an independent profile without having to link it to some other social media platform.
FAQ
1. How to look for people on site?
There are three ways on how you can look for users on this site. Basic which requires you to list some details about what kind of partner are you looking for. Advanced search allows you to add some more info. Lastly, you can also look for members by the username so you can find directly the profile of the one whose username is already familiar to you.
2. Is it possible to filter messages on the website?
Yes, you can make adjustments which will determine who can get in touch with you. Go to "Edit Profile" and click "Mail Settings." You can precisely define who can initially start the conversation with you based on gender, country, age, distance from your location, message length, and profile pics.
3. Can a male send messages on the site?
Of course. They can also exchange messages with other users. However, only ladies are allowed to send private images.
Contact
You can contact the support team via e-mail address [email protected] .
4. Tinder

Rating
Registration – 4.4/5
Making Contact – 4.5/5
Profile Quality – 4.6/5
Overall score – 4.5/5
Description
Widely popular as one-of-a-kind swipe platform, it's one of the most popular apps used among those who like to get in touch with people without much fuss.
All it takes is to swipe left or right, depending on whether you like the suggested match or not.
The app is extremely user-friendly and aims to simplify and speed up communication with potential partners. Do have in mind that search is only possible for matched profiles.
You cannot look for specific people using this site if you haven't liked each other's page.
Some could call this a drawback, but hey, sometimes it's a game of luck, isn't it? No one says you are obliged to meet the first person the site gave you as a possible match.
However, there are equally many chances that you get pleasantly surprised by the suggested partner.
The fantastically large base of active consumers increases the chances to find the other half. Among things to point out, we would like to mention that the platform is also open for members who are LGBTQ.
With convenient Passport feature, there are no geographical limits when it comes to meeting someone.
Pros
Easy and fast registration process (via FB or phone number)
Individuals who like each other mutually can exchange messages
A collection of special features
The account can be connected to Spotify, Snapchat or Instagram
Welcomes LGBTQ+ members
Getting in touch with matches is simple
Plenty of useful articles on dating, lifestyle, traveling, etc.
Cons
User cannot change the name or age on this site unless registered via FB
Who is it best for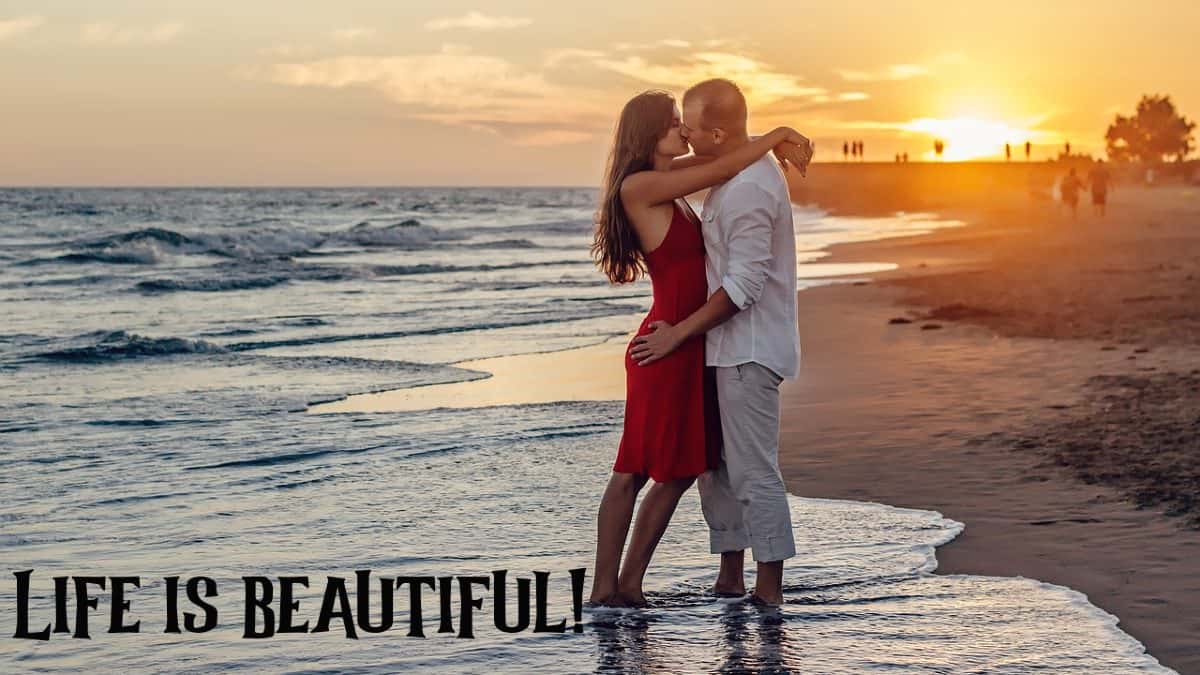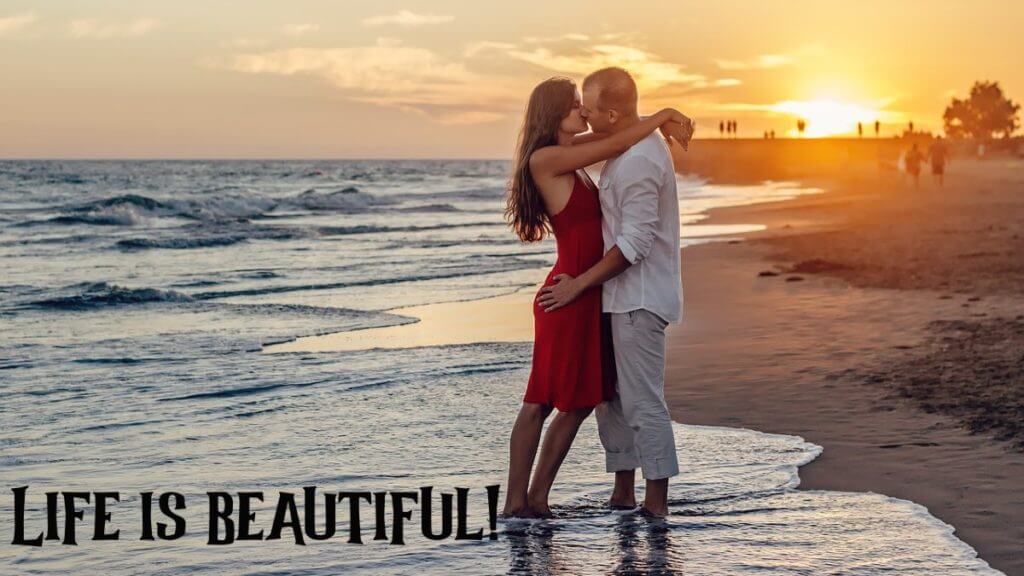 Looking to what stats say, this platform is mainly used by the younger generation, which means consumers between 18 and 35.
It's a type of site for those looking for casual relationship. Moreover, since the site has an extraordinary base of members from all over the world, it's also among favorite choices for those looking for international partners.
FAQ
1. Is it possible to delete a message?
Unfortunately not. However, there's the option to delete conversations.
2. Is the platform available globe-wide?
The site can be accessed in almost 200 countries. However, the matches are suggested based on the fixed location.
3. Can the site be accessed on a computer?
Of course, the site is desktop-friendly as well. However, using "swipe" is much more fun on mobile.
Contact
For contacting the team behind Tinder, there is a Fax that you can use: 214-853-4309
5. Zoosk


Rating
Registration – 4.5/5
Making Contact – 4.4/5
Profile Quality – 4.3/5
Overall score – 4.4/5
Description
The platform opened its digital doors 12 years ago and instantly became widely popular due to its unique features which have quite a different approach.
Unlike what majority of best free dating sites as members to do (complete a personality test), this one uses special Behavioural Matchmaking technology. This means that members are suggested to each other based on how the use the site.
The team behind the platform values user protection a lot, which is why they validate the accounts and give them some extra credibility.
When dating people over the internet, you will find that the entire community points out protection and safety among the main aspects to pay attention to. After all, the goal is to have a pleasurable experience, with as less stress as possible.
The site is well-organized and simple to navigate. Though it doesn't belong to extraordinary ones regarding the design, still the usability and functionality are at quite a high level.
Besides an amazing collection of various dating advice, tips and success stories, the site hosts an engineering blog. There's a nice opportunity to gain some super knowledge while looking for the one to be by your side.
Pros
A solid base of active members
You can sign up via FB or Google account
You can send digital gifts to other members
Profile pics visible to everyone
Profiles are validated
Collection of special features
Downloadable apps available
Cons
If you want to speak with other members, you are required to download and install their instant messenger program
Who is it best for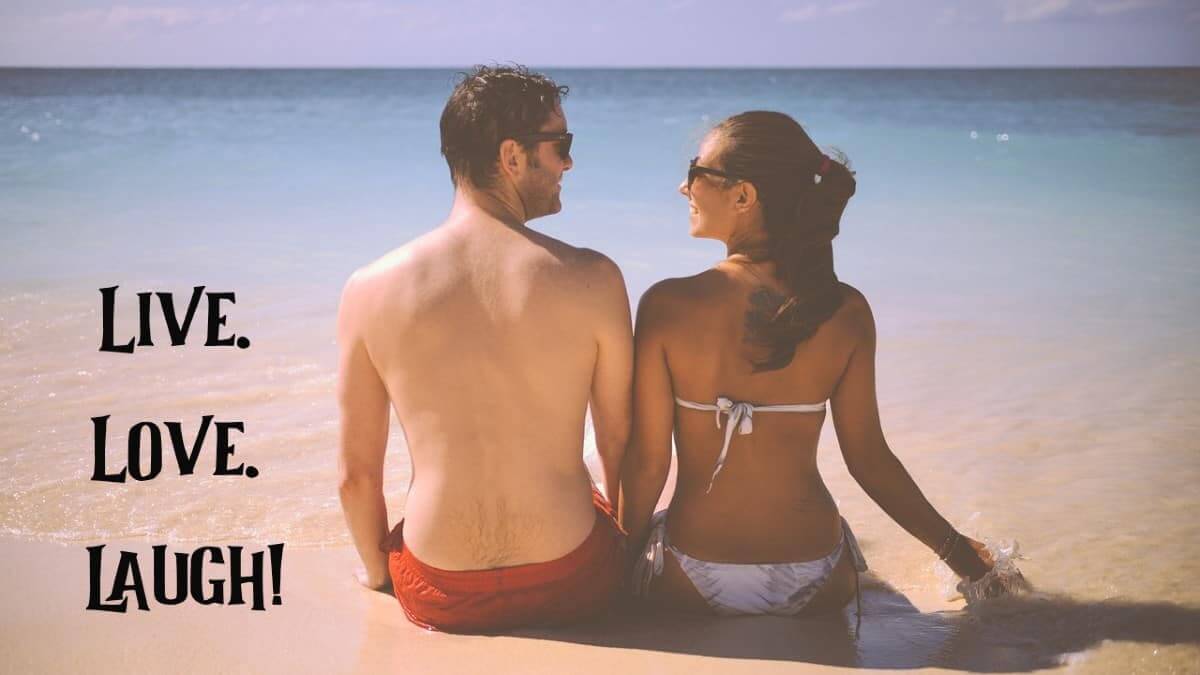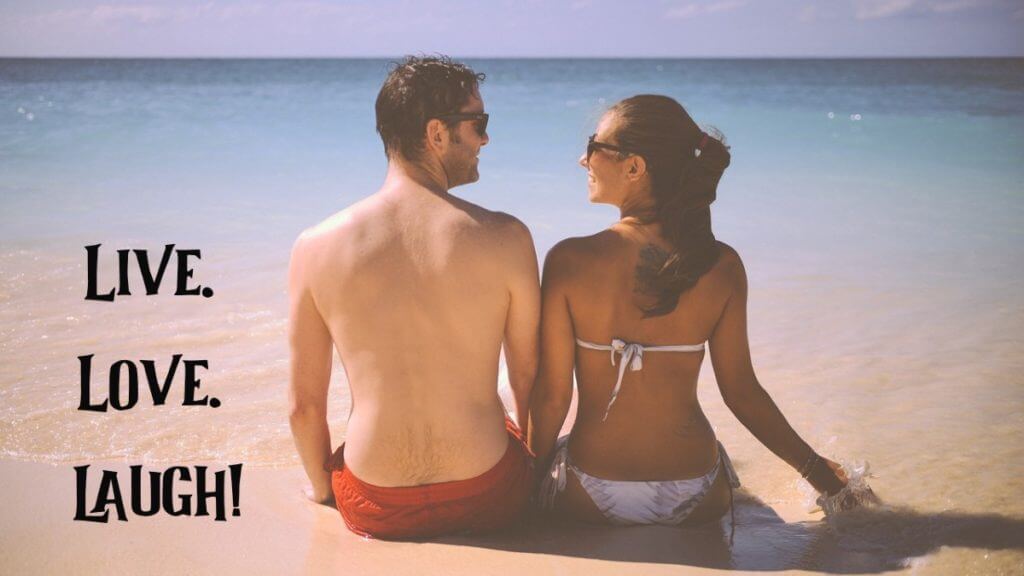 Since the platform is well-integrated and similar to how social media networks work, it's an excellent choice for generations between 20 and 30.
It has an excellent set of unique features, which in a way gamify your dating experience, which is why techies find it interesting.
The site has quite an intriguing number of successful stories from members who got married, which makes it a good choice for those interested in a long-term relationship.
FAQ
1. How to search for potential matches?
One option is to use the Carousel feature which is the site's roulette-type matching. The other is to look for people who are online in the search tab.
2. Is profile verification mandatory?
The platform requires all its users to validate the profile. This can be done by matching your social media accounts or by providing your cell-phone number.
3. How to register on this site?
Signing up is simple and trouble-free. You just need to fill out personal information where you will list your gender and gender preference, birthday, email address, and zip code. The site detects VPN, so you have to register using any zip code from the country where you live.
Contact
For client support, you can get in touch with the team at https://www.zoosk.com/contactinfo.php or write to [email protected] .
6. Bumble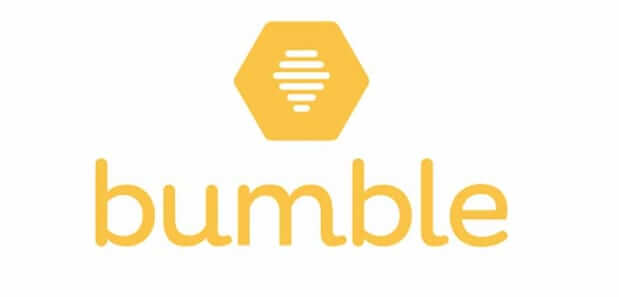 Rating
Registration – 4.4/5
Making Contact – 4.1/5
Profile Quality – 4.5/5
Overall score – 4.3/5
Description
When one says "girl power", does one mean so? If you ask a dedicated team from Bumble, the answer will be positive. Encouraging females to be more proactive and self-confident, this platform was created "by a woman with women in mind".
Getting started on this platform is as easy as it can be. You can simply connect it to your FB profile and you immediately get suggested matches. The app imports all the data from this social network directly but doesn't verify to see if the FB account is legitimate. All the info on profiles is public.
Pros
Gives women the chance to break the ice
Excellent level of privacy protection
There's a section for people looking for friendship or platonic relationship
Variety of special features
Pics visible to all members
Cons
Profiles are not detailed
No advanced search options
Who is it best for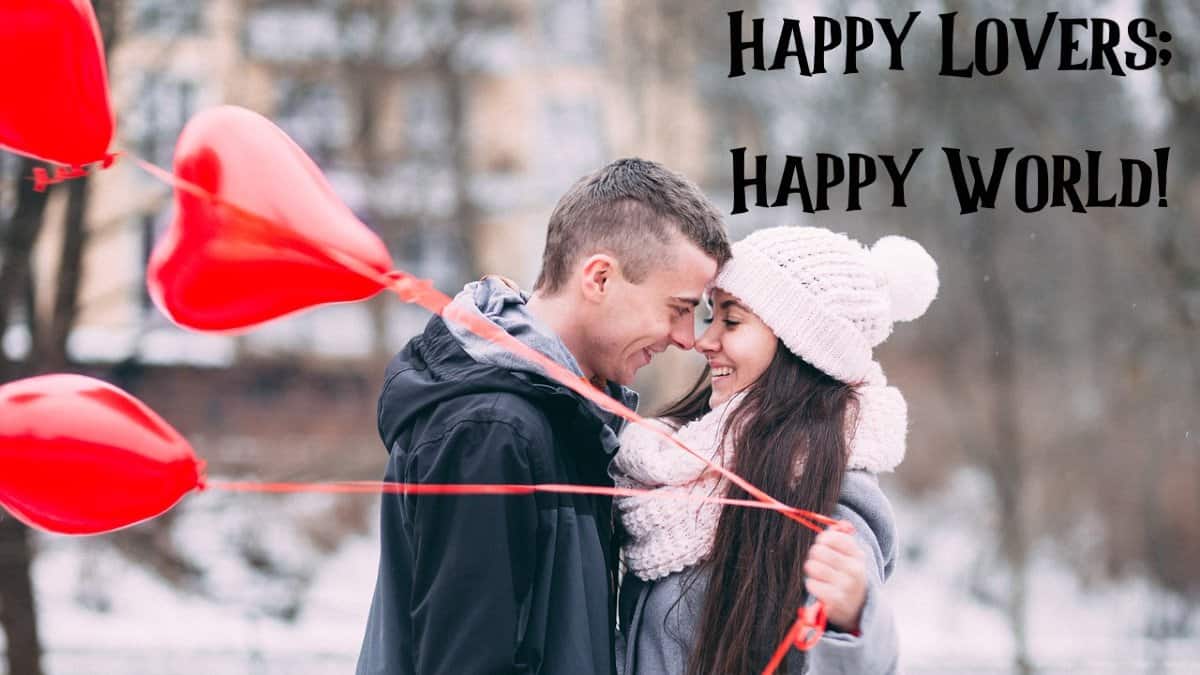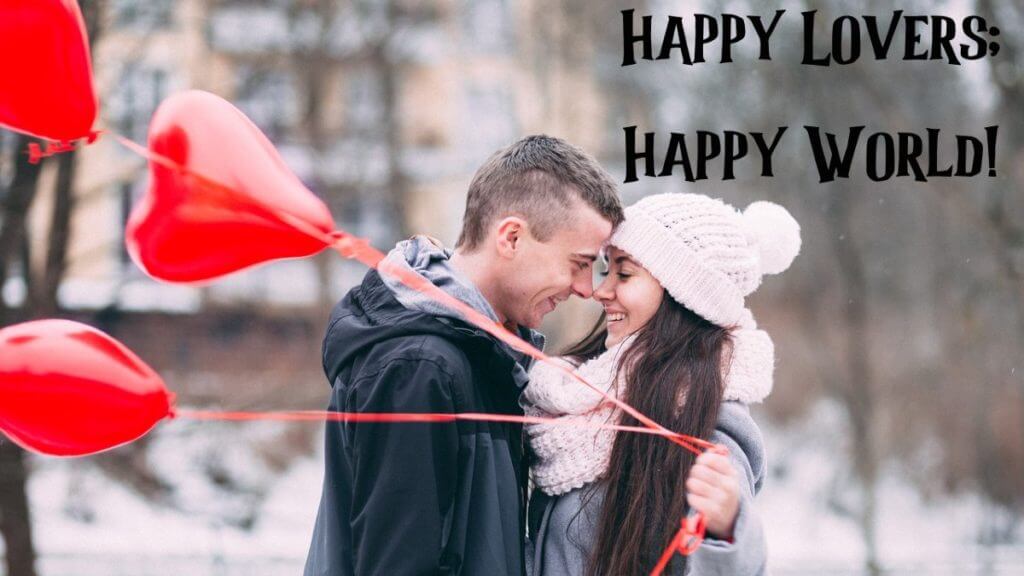 Since there isn't much info about the members, this platform is most suitable for those looking for a casual relationship rather than a serious one.
But, never say never.
Besides, with their "ladies first" philosophy, this page is excellent for women who like to be the ones initiating the communication. But, it's also a good choice for those who are shy, as it helps them gain more self-confidence.
FAQ
1. Why is the photo I uploaded modified?
The site has certain guidelines regarding the pics which will be published. The moderations are to protect the community from inappropriate content.
2. How to get in touch with potential matches?
After two users have mutually right-swiped one another, a match is created and one gets a push notification. This is where one chooses either to start the chat or continue swiping through other profiles. The next steps depend on the user's gender.
On this platform, ladies always make the first move. If she doesn't initiate a conversation within 24 hours, the connection expires. Male users cannot start a conversation with female members. However, they can express their special interest by using the daily 24-hour extend option.
These rules do not apply to same-sex or connections made in BFF section. In these cases, either side has 24 hours to break the ice before the connection expires.
3. Can I join the site without Facebook?
Absolutely! If you're a new user, you'll be able to become the member by entering your phone number.
Contact
You can contact Bumble's customer support through 'Contact Us' integrated into the app.

Rating
Registration – 4.3/5
Making Contact – 4.2/5
Profile Quality – 4.5/5
Overall score – 4.3/5
Check out AdultFriendFinder here.
Description
Sometimes it's not just about finding the partner but fulfilling some fantasies.
That's exactly where this platform steps in as if offers quite a unique opportunity to find like-minded members who are also interested in something a bit more "no strings attached".
Luckily online dating platforms offer that possibility but giving equal chances even to those who are a bit introvert but still interested in casual dating. This site hosts a solid base of members who are looking for the perfect partner to fulfill their dreams.
Though the majority of similar platforms fell in disgrace for being overcrowded with scams, this one puts plenty of attention on displaying real profiles only.
Moreover, the team included tons of extra options to help the user be as precise as possible in describing their wishes and expectations.
Majority of the users on this site range between mid-twenties to mid-forties, but it certainly doesn't mean the senior population cannot explore it a bit. Numerous consumers described it as a FB with mature-only content, which means that the platform is very easy to use and navigate.
Pros
Plenty of ways to get in touch with other members
Apps for Android and iPhone can be downloaded
Diversity of active members
Excellent choice for users looking for casual relationships
Variety of extra features such as erotic stories, blogs, and magazine, hotlist…
Basic info needed when registering
Couples can have a shared profile
Cons
Occasional problems with bots and fake profiles
Who is it best for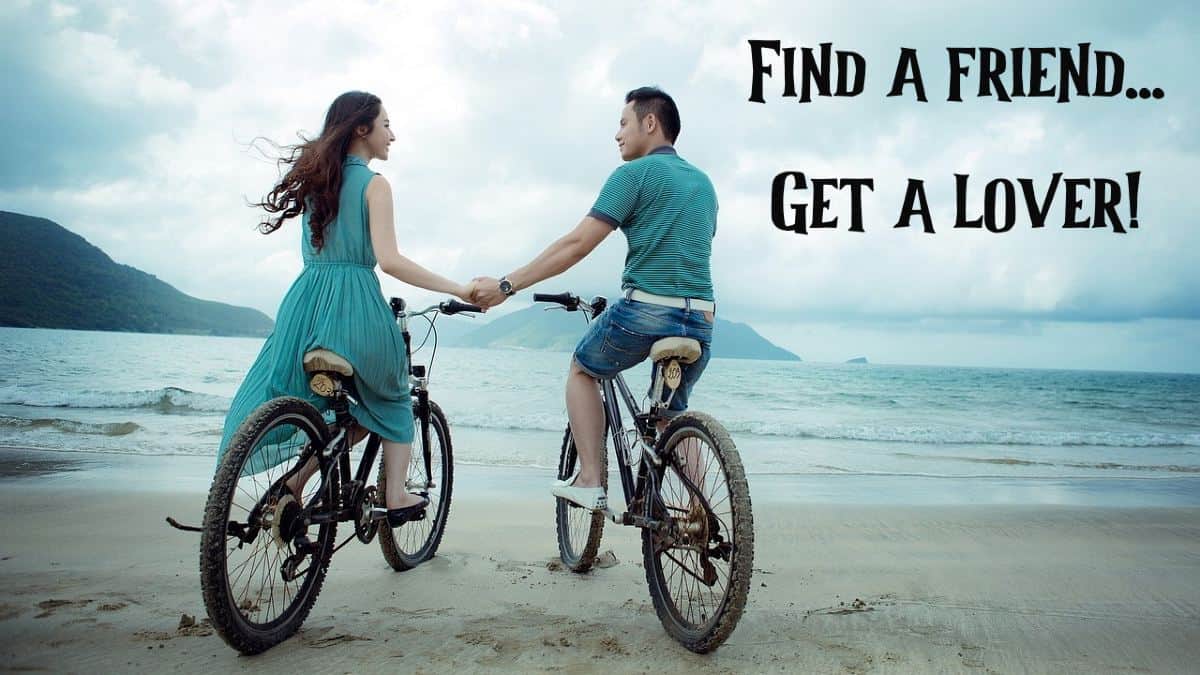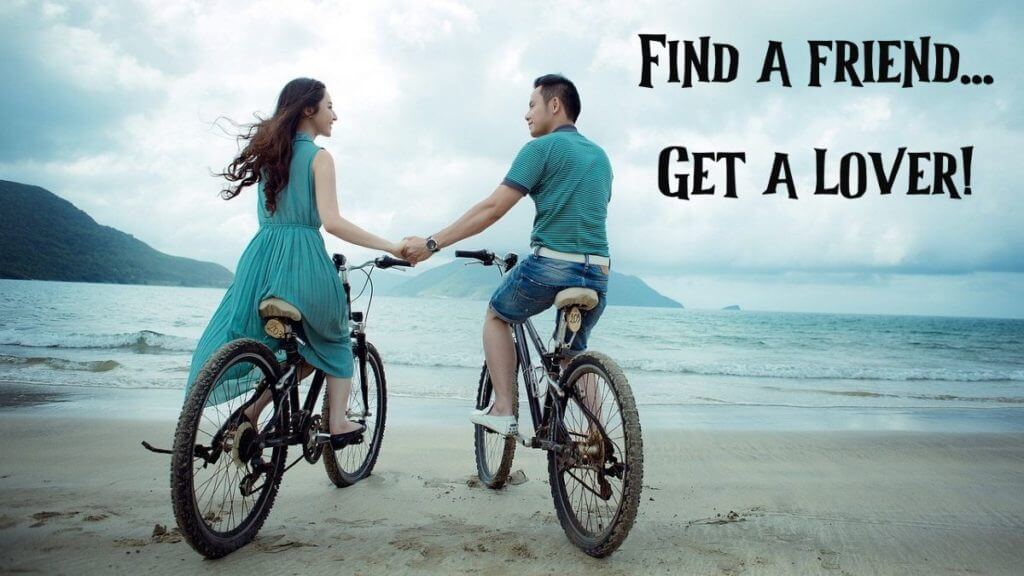 Having in mind the specific nature of this platform, we could say it is the best choice for those who are open-minded and interested in some new experiences.
It's more than suitable for those looking for quick hook-up. The site has an excellent set of filters and cool options which can help you specify what kind of partners are you looking for.
It's not just singles, but couples as well can find some interesting match to help them spice their intimacy up.
FAQ
1. What is the difference between visiting the site as a guest on site and accessing it as a member?
The site works on a membership system so that they can store data files that contain its users' profile information. Guests may enter the platform and browse the listings. However, if one wants to post a listing and utilize all other options, one has to register first.
2. How to get in touch with other users?
Locate the profile you wish to get in touch with on the site. Once on the user's profile page, scroll down to find the email form "Send user an email" or click the "Send an email" link which is in the "Interact" section.
3. How do I search for other people on the site?
Click the "Search" link in the navigation bar. You can look for someone's username, or you can use the form available to search by criteria.
Contact
You can contact the support via phone: +1-408-702-1033. There's also a customer service department which can be contacted via the form on their site.
Sign up to AdultFriendFinder here.
8. Chemistry

Rating
Registration – 4.1/5
Making Contact – 4.2/5
Profile Quality – 4.3/5
Overall score – 4.2/5
Description
As the name itself implies, this platform aims to connect two individuals based on chemistry level between two of them. Of course, there's no secret formula to achieve so, but a personality test which each of the interested users should complete upon registration.
Belonging to sites which match people based on compatibility, people who are precise at expressing their thoughts, wishes, beliefs, and ideas stand quite solid chances to find the other half.
By using this simple yet provenly successful method, they have found a good way to transform chemistry into reality before two people even meet.
The design of the site is minimalistic, yet equipped with all the necessary bots of info. The biggest drawback is that there are no apps for portable devices. (There's a hint for the team working on modernization and updates).
Pros
Suitable for people looking for a serious relationship
Open for homosexual users
Doesn't require plenty of personal info when registering
Pics visible to all users
Collection of interesting features
Potential members should complete a personality test
Cons
No apps available for iPhone and Android
Who is it best for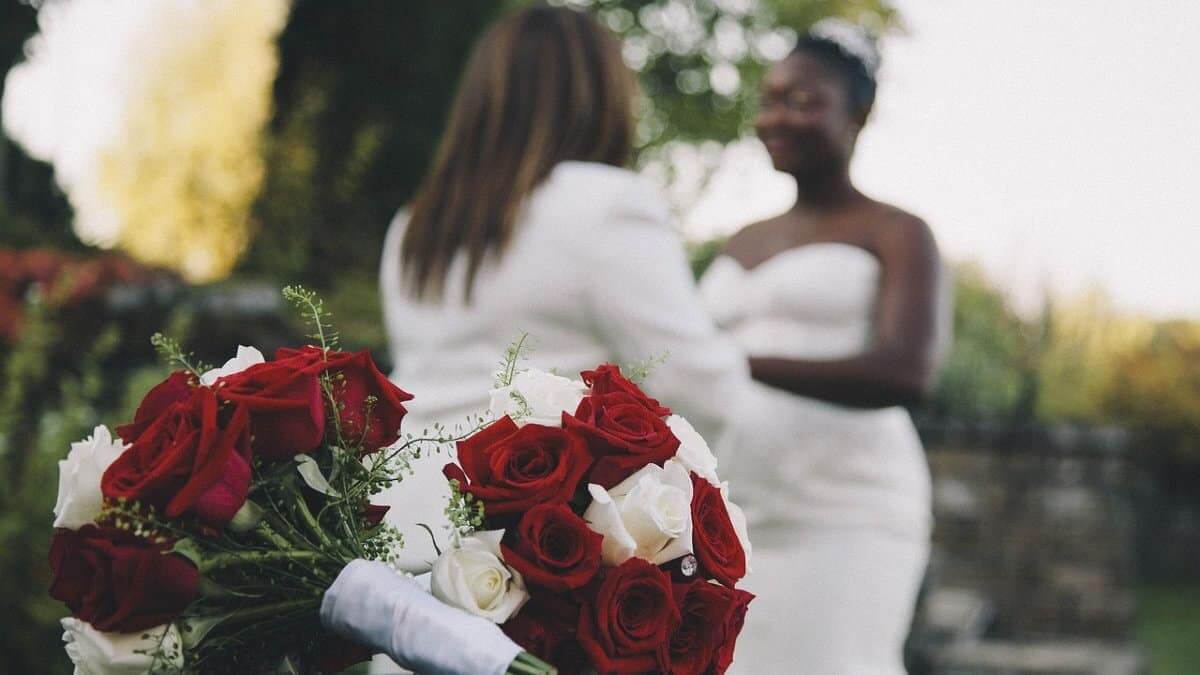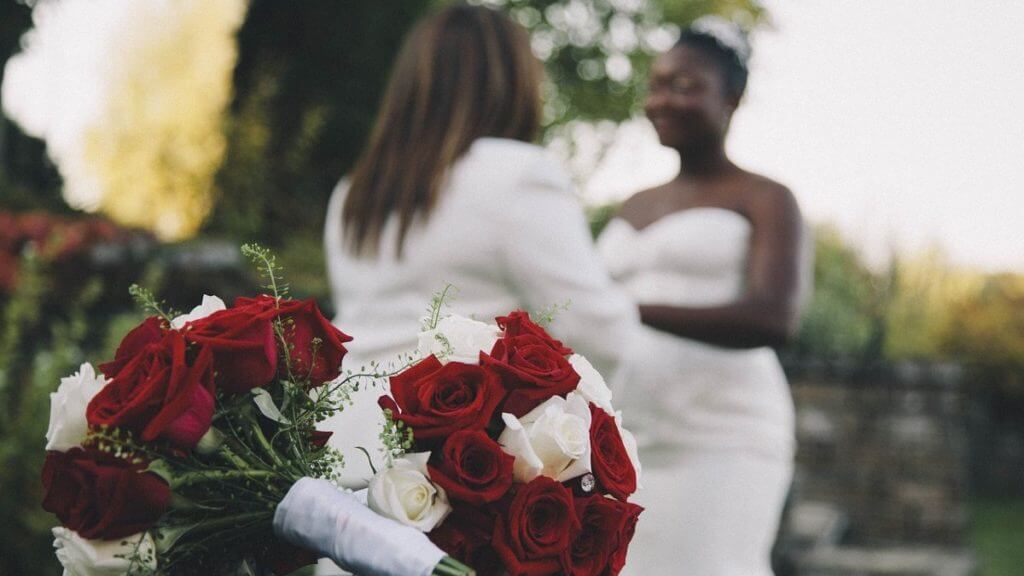 This platform is a common choice if those looking for a long-lasting relationship, with potential to turn it into the marriage. In addition to this, the homosexual community also find this one worth the attention.
However, there are also people looking for causal partners which have successfully found their other half on this site, but the majority of visitors is looking for something bit more serious and meaningful.
FAQ
1. How does this platform match two individuals?
The site takes chemistry between two people as the starting point and a necessary ingredient for a relationship to last long. Their mission is to encourage this "magical feeling" between two sides, even in a web-based dating scenario by connecting singles with compatible personality types, interests and preferences. The personality evaluation (the test) that members take upon registering is used to determine a user's personality type. The team behind this page believes that there's no bad combination of two personality types; rather, all individuals are compatible with each other in quite a unique way.
2. Who can see my profile on this site?
The profile is visible to all users on the website. If you want to hide your account, you can adjust it in the settings under Account Status Settings. Keep in mind, this feature is meant for those who want to stop using the site temporarily. By hiding your page, you also lose the ability to use the other features available on the platform. Users can unhide their accounts when they come back in the same manner.
3. Are there downloadable apps for mobile phones?
Unfortunately no. However, the website is responsive across all major platforms. This means that if you access the platform through the browser on your phone, you will get the well-optimized desktop version on your mobile with a different layout that's more suitable and designed for simple swiping and tapping.
Contact
The platform has a contact form, which is available on their Help page.
It takes them approximately 24-48 hours for the customer support team to reply via email. They can also be contacted via PO Box at People Media, P.O. Box 12627, Dallas, TX 75225, or through the phone number at tel:2145763272.