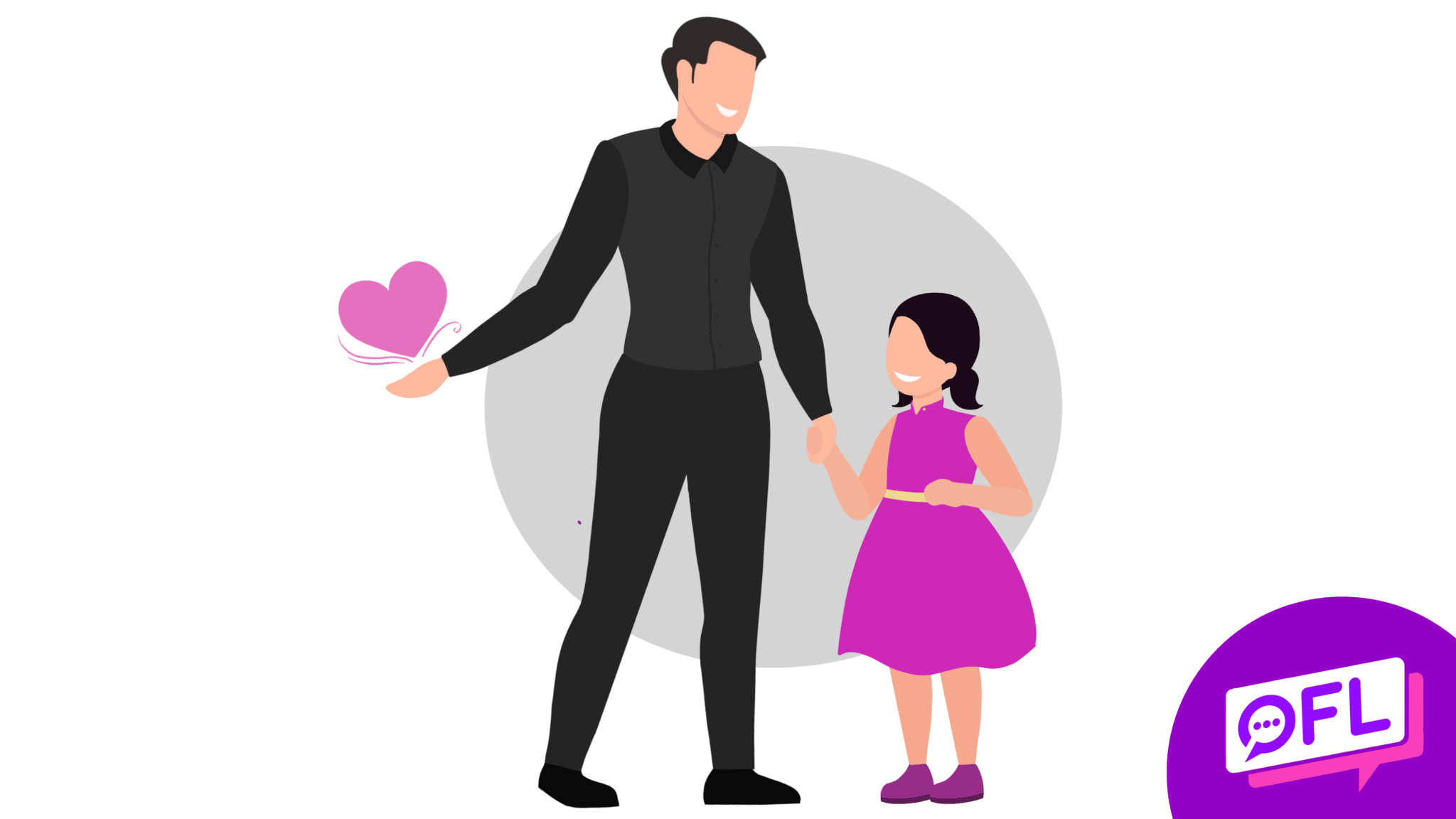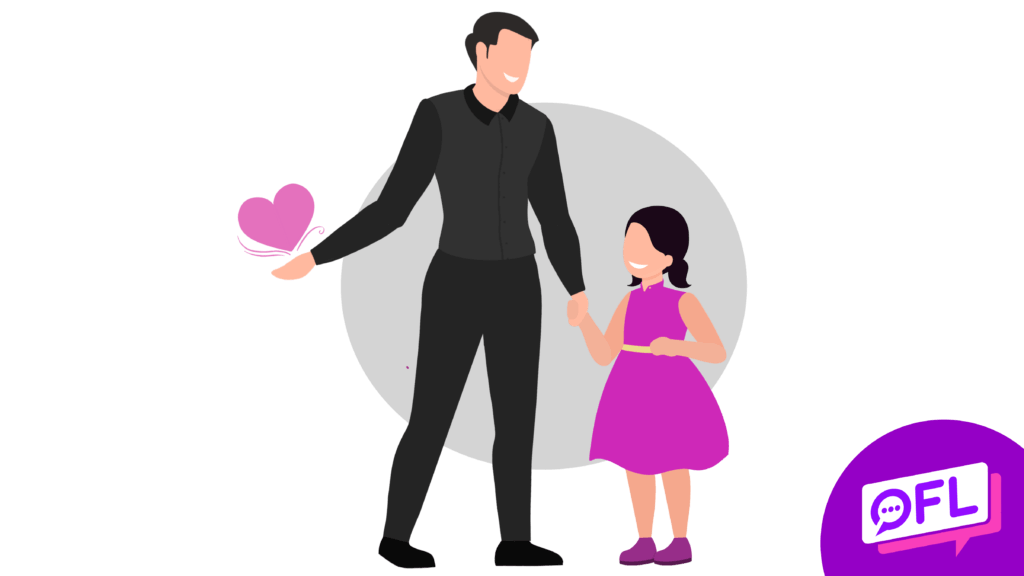 Nowadays, it is very difficult to find a soul mate, an intimate friend, or just a simple person who would understand you.
It is difficult for young people and singles, but can you imagine how difficult it can be for single parents?
Maybe the difficulty of finding someone new in their life and having no time to go on a date are the main reasons why a single mom or a single dad quit their emotional lives.
Not to waste your precious time, my dear single parents, I'm giving you a detailed review of 5 best single parent dating apps and single parent dating sites you can start using right away after reading this review.
OFL Top Recommendations based on 100,000+ Survey

"Serious Relationships"
"Discreet Hookups"
"Best Course for Men"
"Quick Flings"
"Normal Hookups"
"Our Quiz"
I need to mention that there is no such thing as just for single dads dating sites or just for single moms dating site. However, there are top 5 you all can visit.
These apps have a mobile and desktop version.
Let's see where single parents meet.
Is your dating app giving you the best chance for success?
Make sure to take our online dating site/app quiz to find out.
People who follow our dating site suggestions have on average 2 more dates per month.
Best Single Parent Dating Sites in Video Form
Audio (podcast) form for those of you on the go
1. eHarmony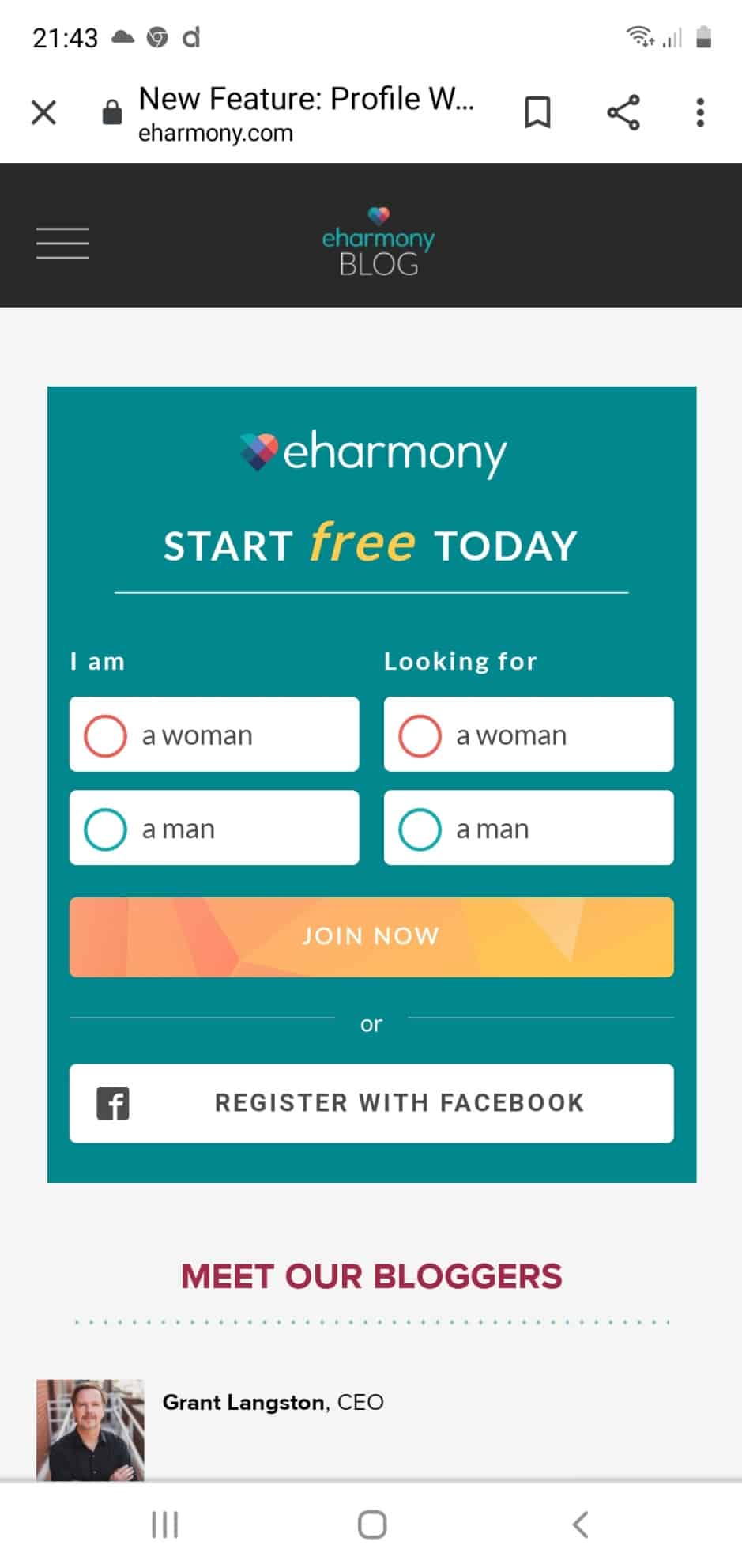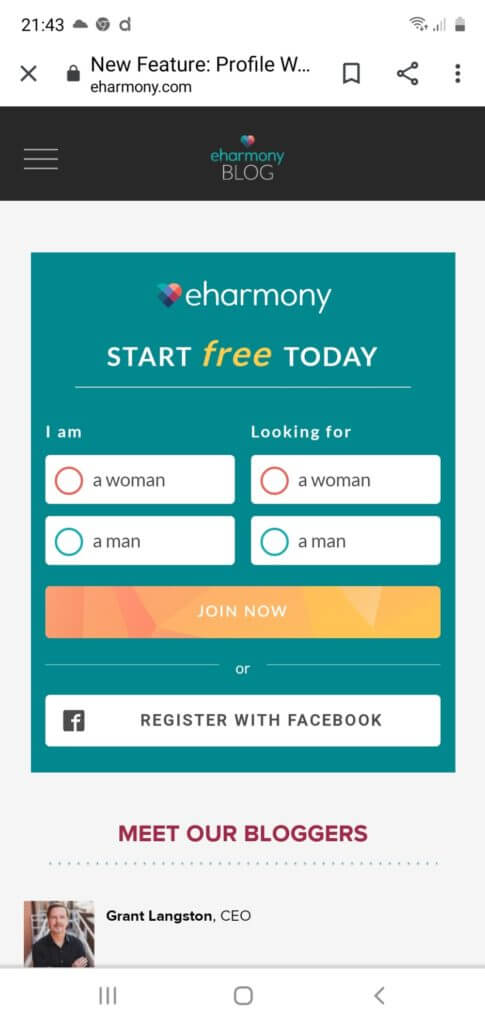 eHarmony is a site on the top of the list to meet single parents. This site has a serious reputation between all dating sites for single parents.
Let's find out more about the eHarmony dating app.
Ratings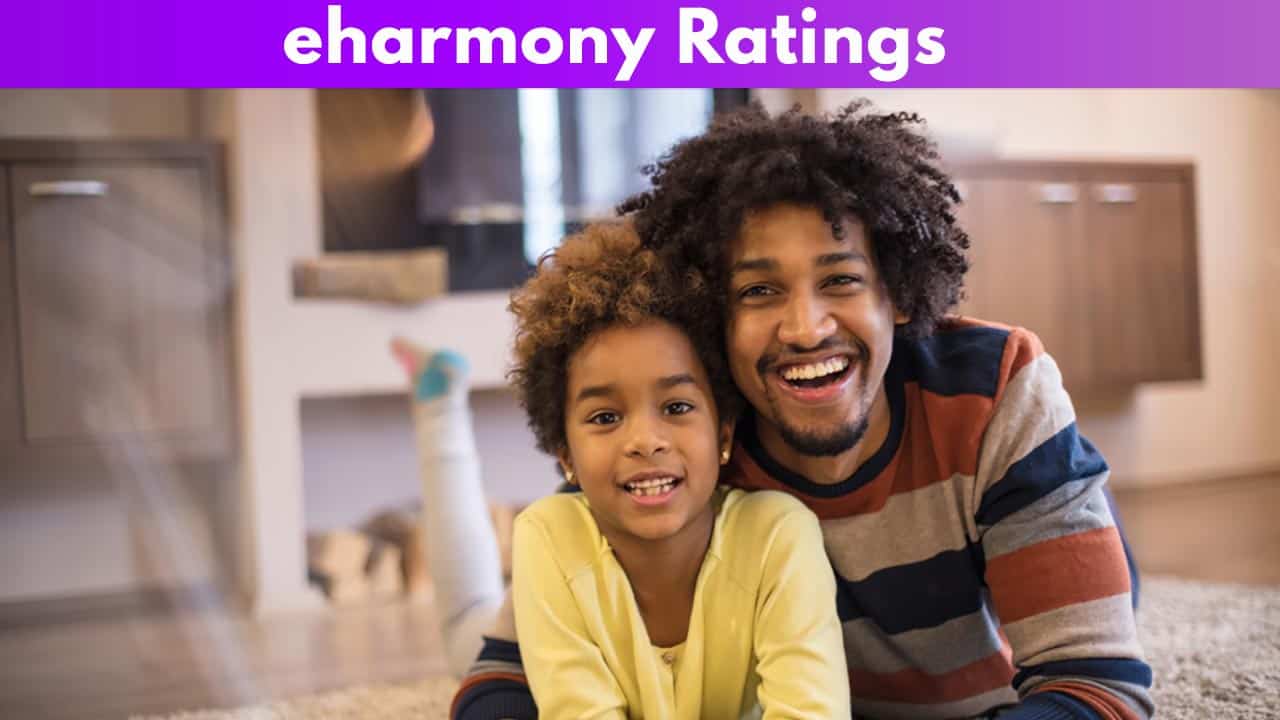 Signing up –4/5
Making Contact –5/5
Profile Quality – 5/5
Effectiveness –4/5
Pros
Safety first
One of the best eHarmony pros is that it offers you safety. Several options provide you to feel safe and sound.
ID verification tools and block options.
24 hours auto-renewal subscription
This app records everything on its site
App gives you a unique selection of all the people
Other Pros
Specific matching process (people don't find you thanks to likes)
A serious and more educated audience
eHarmony offers you more detailed and personal information about the other user
you can chat before meeting someone
useful extra features
LGBT community is welcomed
Minimum adds
Easy to use
Cons
matching mistakes by testing
price
Demographic Makeup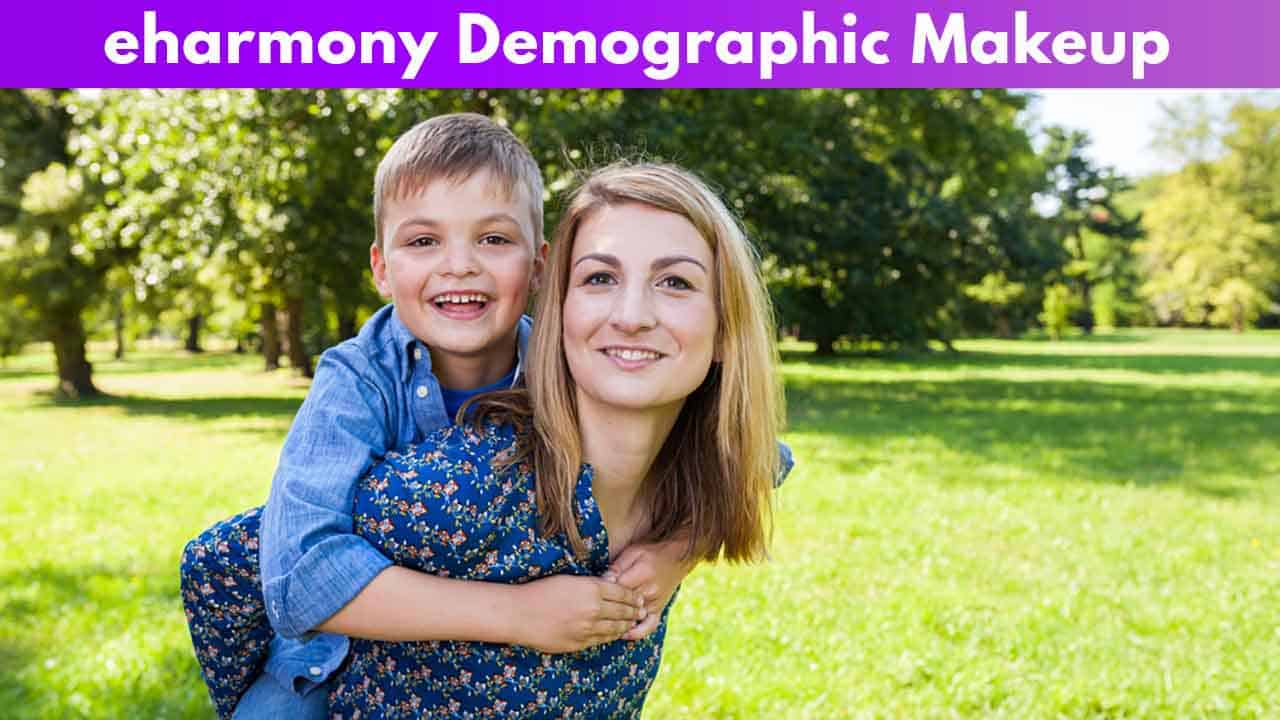 With two decades of history, the eHarmony app was founded in California by a clinical psychologist twenty years ago.
eHarmony is spread all over the world. The biggest number of users is in the United States, in Canada, in the UK, in Australia, and Brazil. It counts for millions and millions of users.
The statistic shows that single moms use more eHarmony to find their partners than it's the case with single dads.
Who is it for
eHarmony is for all single parents who are looking for true love, maybe another marriage or their ideal partner in all kinds of ways.
You can find many people from different religions, different types of personalities, and people with different interests.
This online dating app is perfect for those who are 30 and a little bit plus.
Ease of use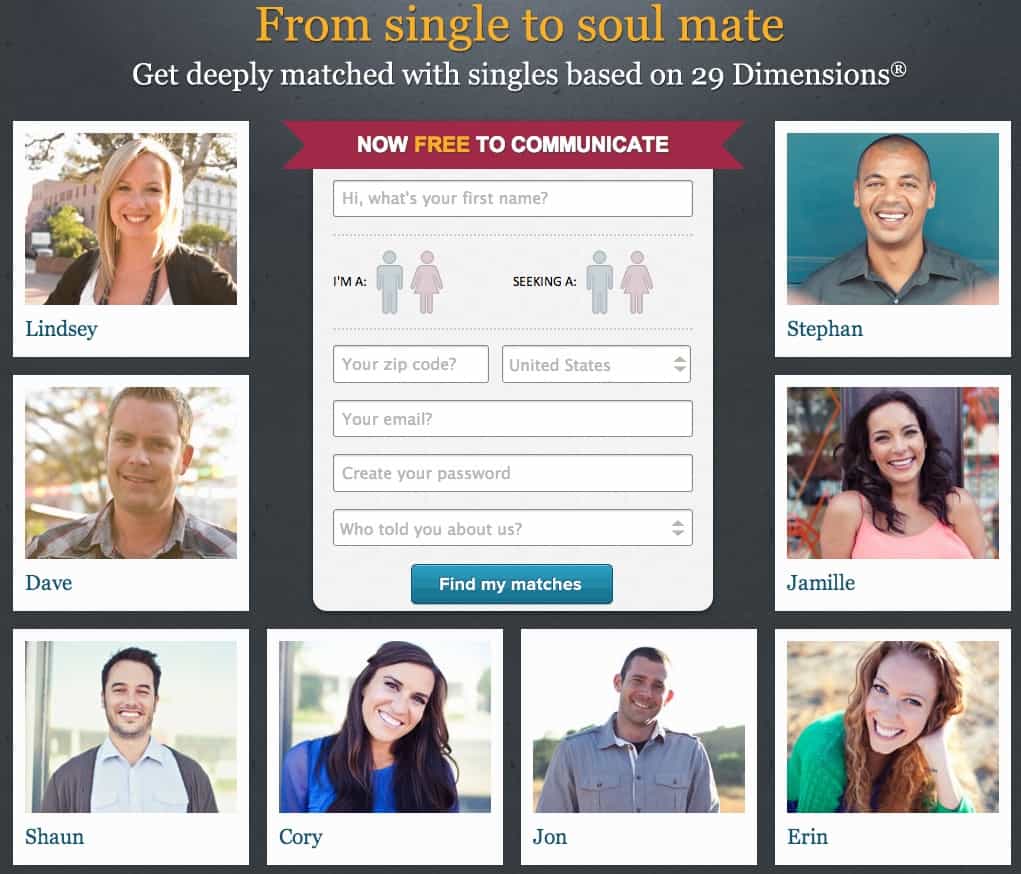 You can sign in with your Facebook account or by writing your personal information.
After you sign in, the process will take for a while because you need to answer the questionnaire.
Filling different types of the questionnaire is an important step. It allows you to improve your profile in the best way and to find the most perfect match user.
OFL Top Recommendations based on 100,000+ Survey

"Serious Relationships"
"Discreet Hookups"
"Best Course for Men"
"Quick Flings"
"Normal Hookups"
"Our Quiz"
Considering that eHarmony uses a strategy that helps to lead you from online to face to face dating, its main goal is to show the best of you and to give you a second chance for happily ever after.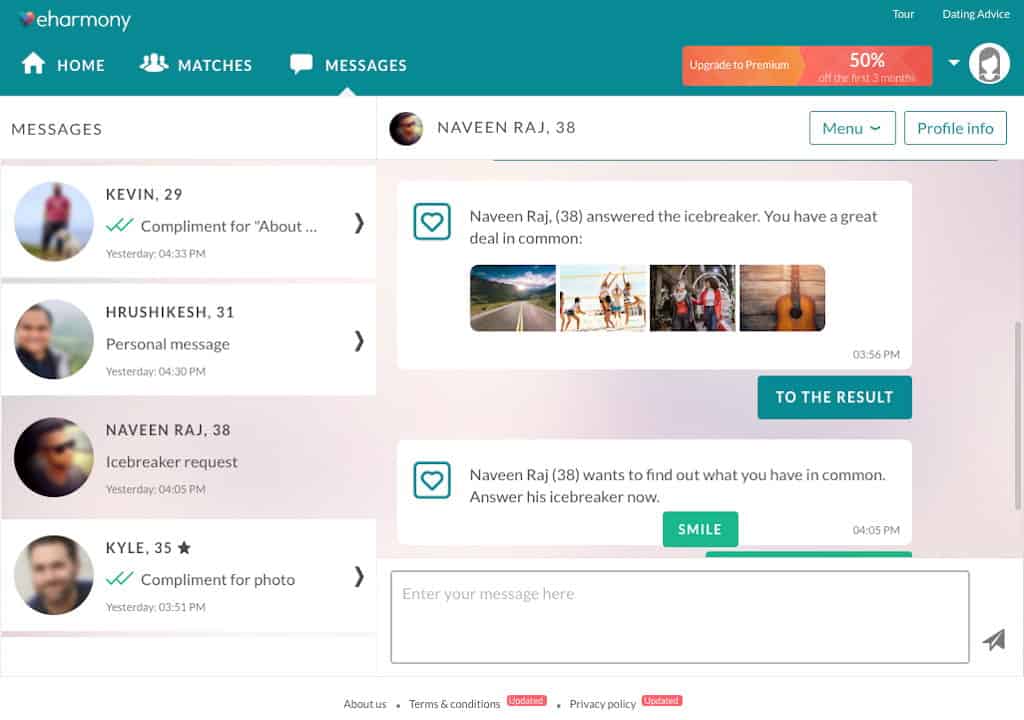 Frequently Asked Questions
1. Is eHarmony safe?
Yes, it is. It is one of the safest applications for online dating.
However, you should always pay attention to these things.
2. Is eHarmony free?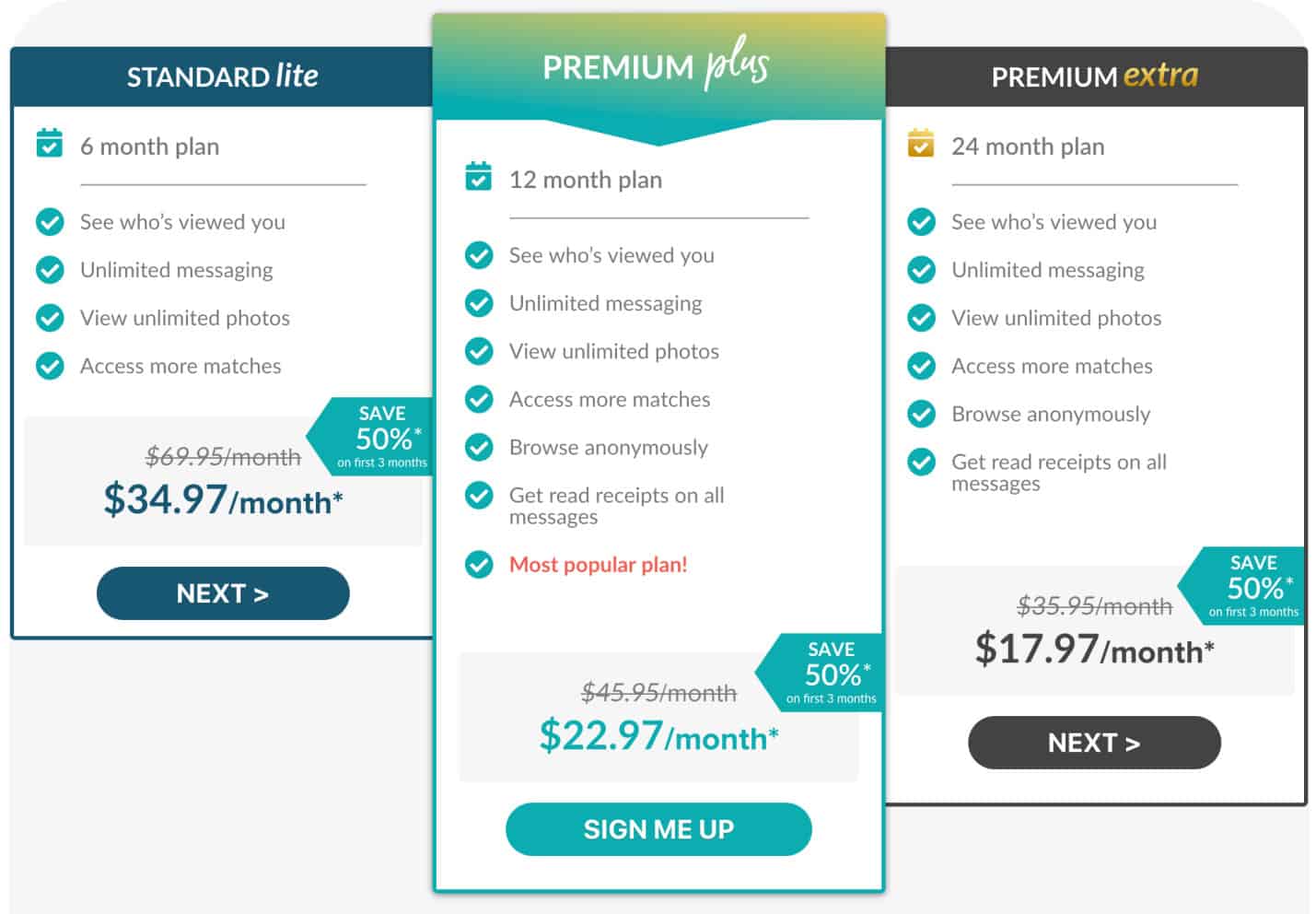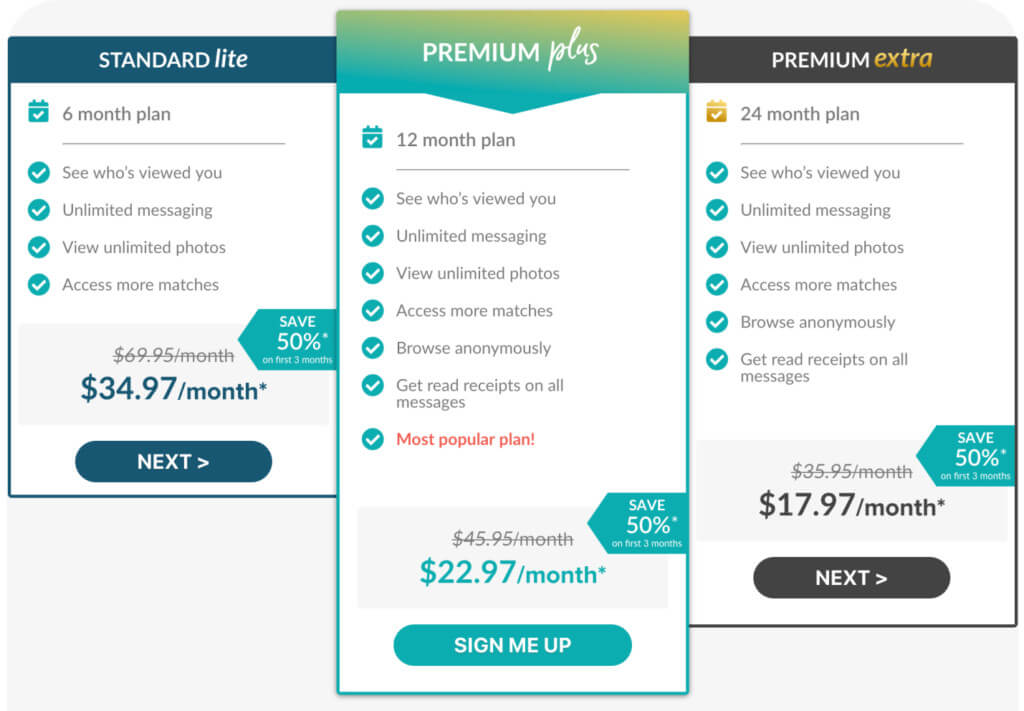 Its basic version is free. But if you want to connect with more people and if you want to find a perfect match, then you have to upgrade your version.
The price goes from $29.99 to $349.99, depending on packages and their options.
3. Can I delete my eHarmony profile?
Yes, you can. You can delete, cancel or hide your eHarmony profile whenever you want. All these options, you will find under the section Settings, on your Profile Status.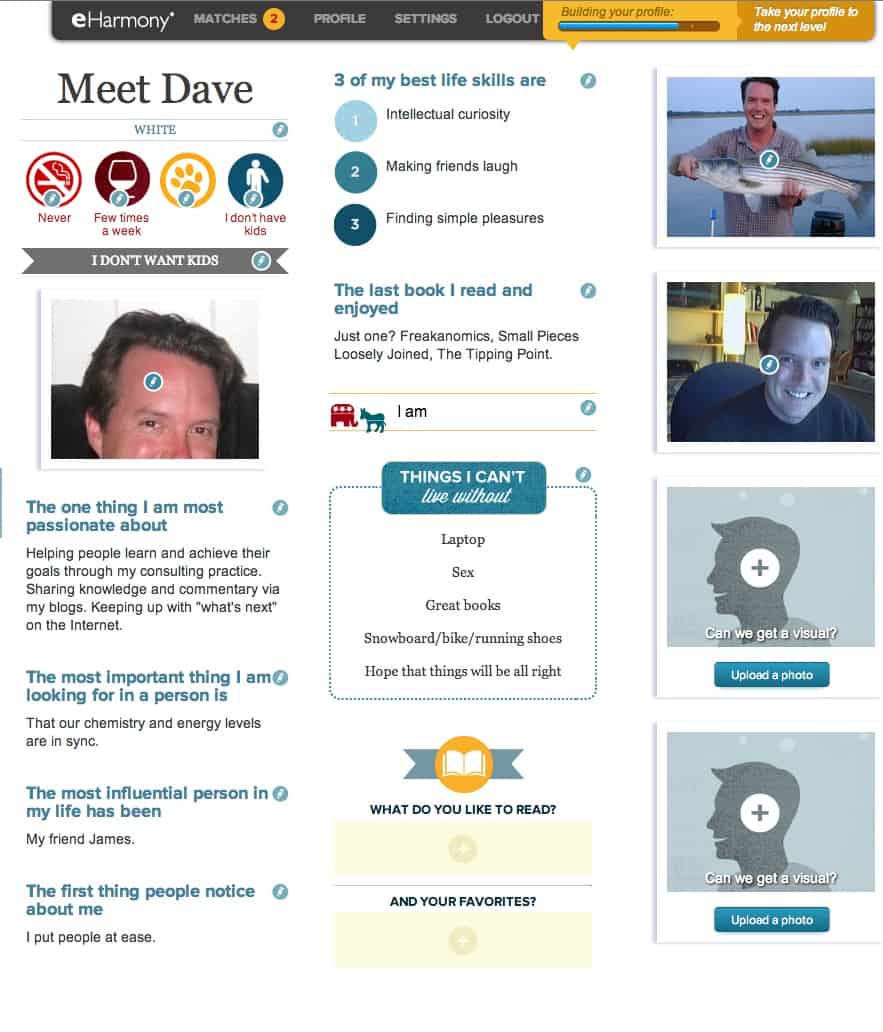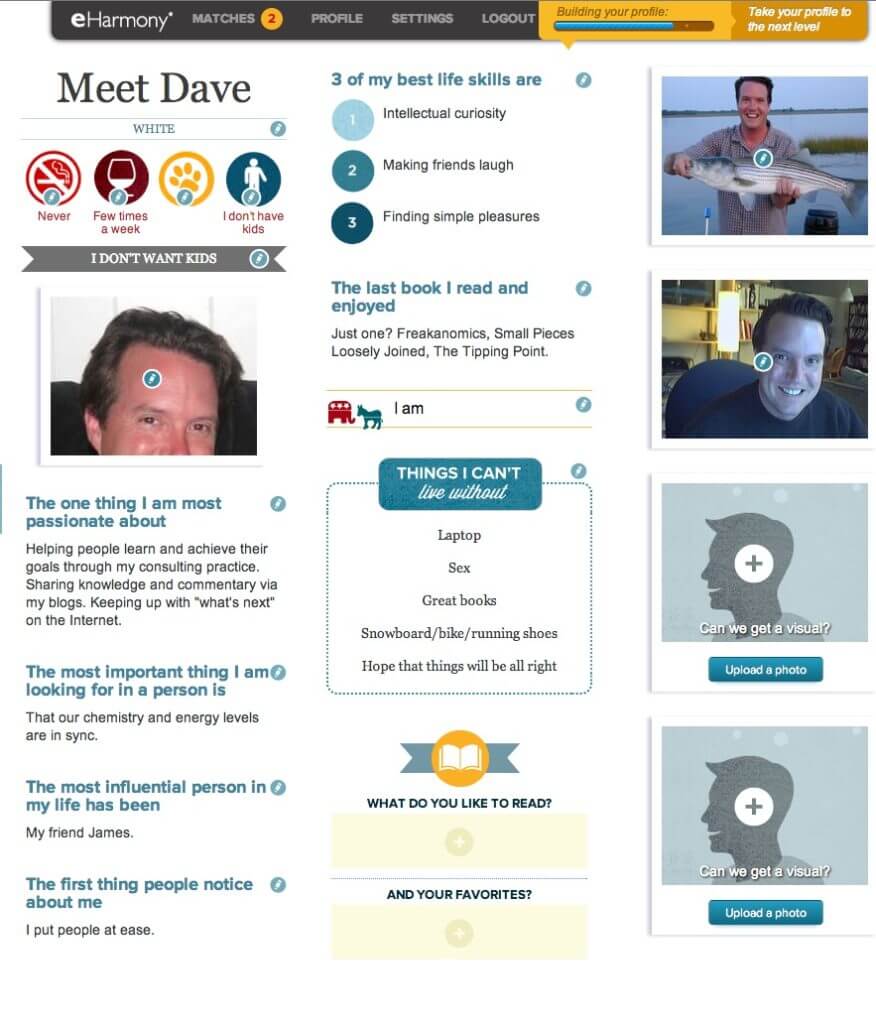 4. Does eHarmony have a video chat option?
Yes, it does. eHarmony offers you more video options by upgrading your basic profile. By improving its features, it announced its most popular option, Video Date.
Overall rating
Based on a survey from 2018, every 14 minutes, one eHarmoniac found his or her second chance.
The result is awesome, so the overall rating will be 9/10.
2. Match.com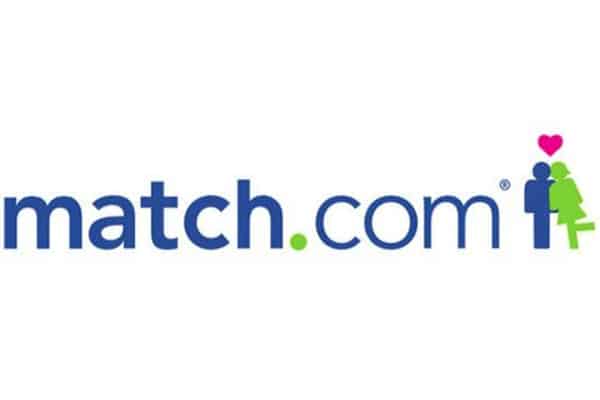 Ratings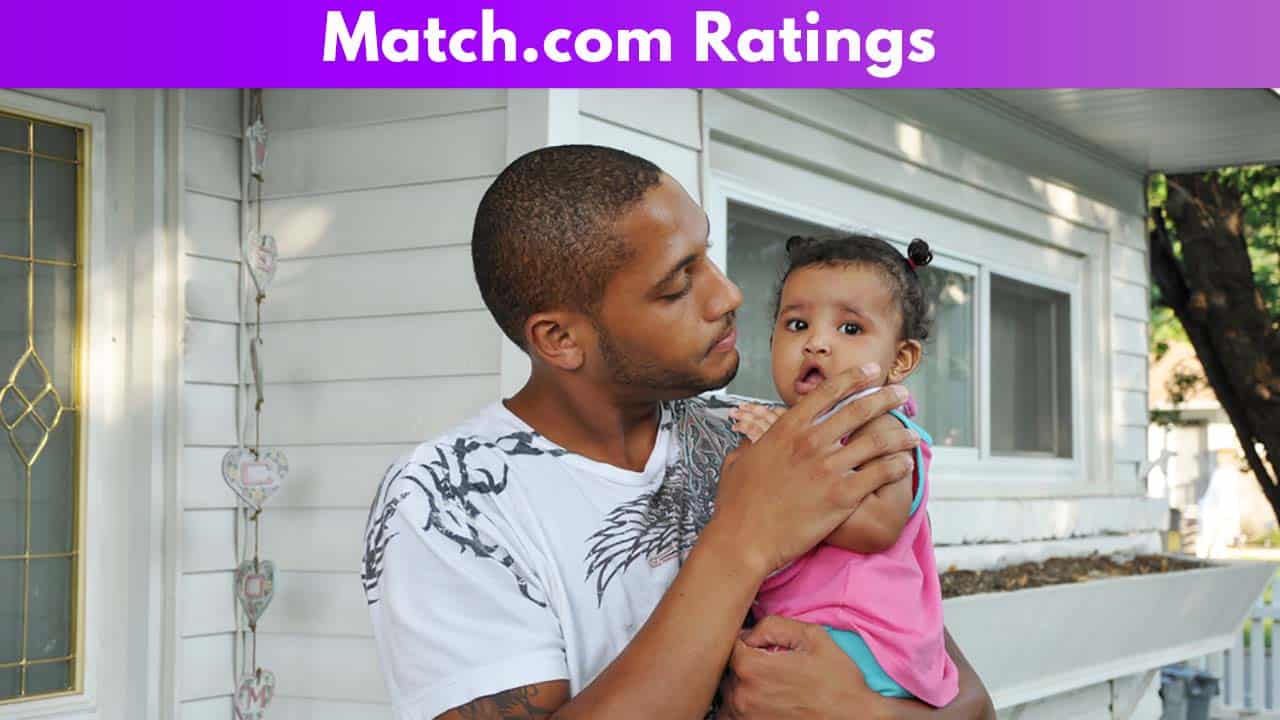 Signing up – 5/5
Making Contact – 3/5
Profile Quality – 3/5
Effectiveness – 3/5
Pros
Big variety of profiles
Users are pretty active
Easy to use
6 months free period
Cons
Unexpected charges after deactivation
Overwhelming
Customer complaints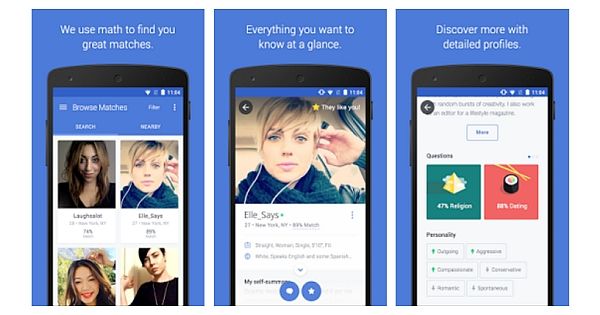 Demographic Makeup
Statistically speaking, this single parent dating site is most popular between the people who are from 30 to 49 years old. You can also find people over fifties.
Statistics also confirm that this is a single dad dating site because there are over 55% of men who are using it at the moment.
Meet single moms on Match.com is easy, too. Women trust the most Match.com because of its long years' experience and good results.
This dating site, found in 1997, and its origin leads us to the United States again.
People use it in 50 countries and more than twelve different languages.
Americans, Englishmen, Canadians, Japanese, and Swedish are the most frequent users on Match.com.
Match.com has got more than 20 million worldwide users.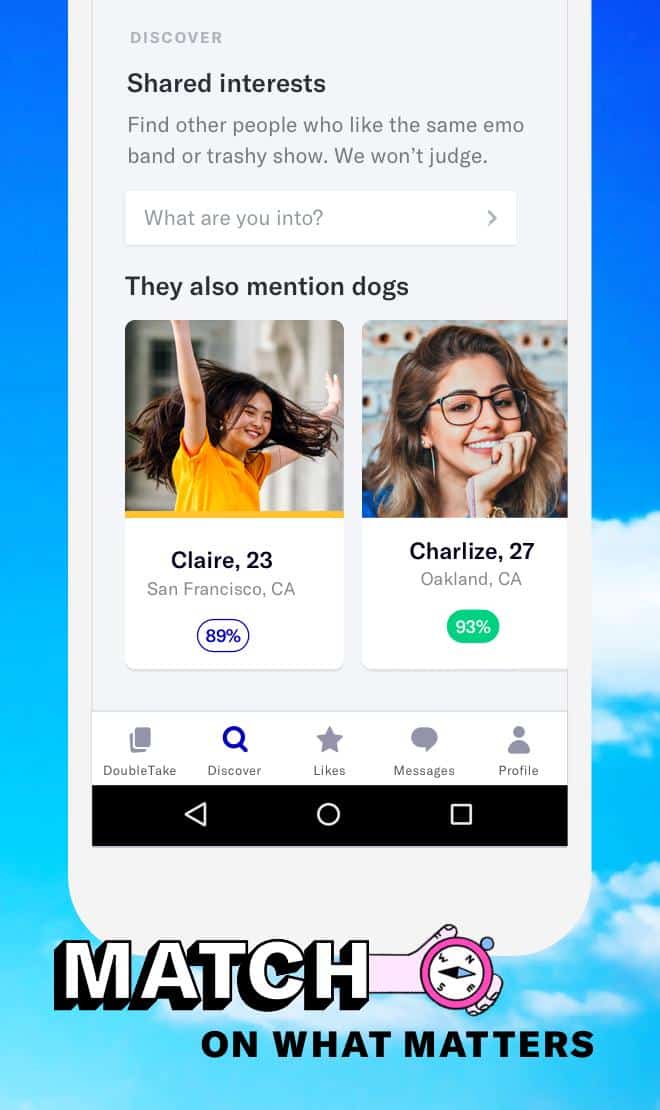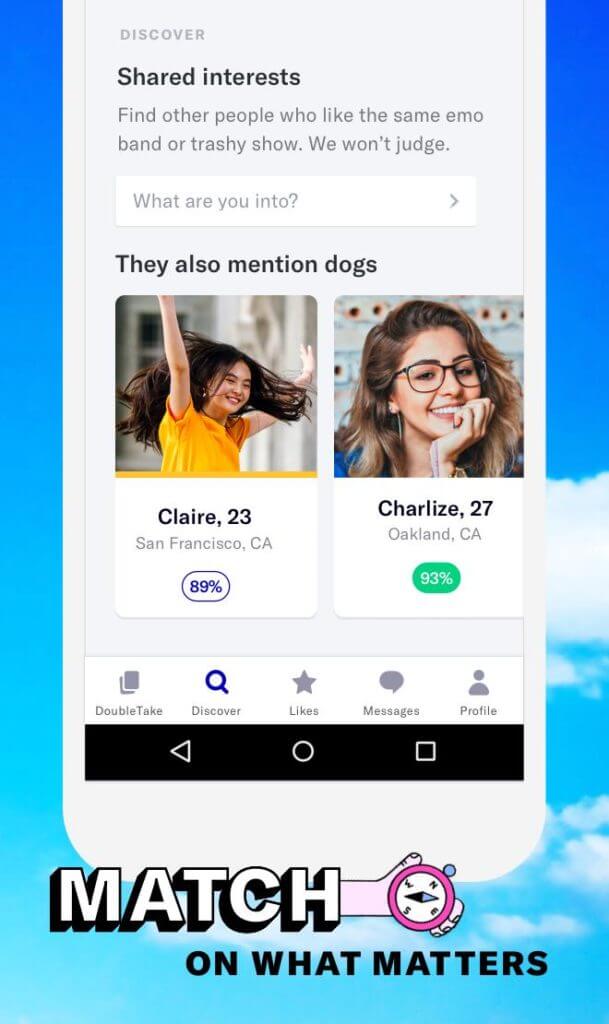 Who is it for
It is definitely for those who want to meet single moms or to meet single dads. Especially because of the age I've already mentioned in the previous section.
As well as eHarmony, Match.com is an online dating app where you can look for a serious relationship that can change your life for good.
There is an important advantage. Single parents on the Match.com do not waste their time.
They are looking for a serious relationship and a life partner. They are, in most cases, mature people with kids, and because of that, not opened too much. Maybe their self-confidence isn't on a high level, but it doesn't mean that they don't deserve a chance to build a happier life.
Ease of use
Match.com is easier to use than eHarmony. And arranging a profile lasts less because of the number of questions you need to answer.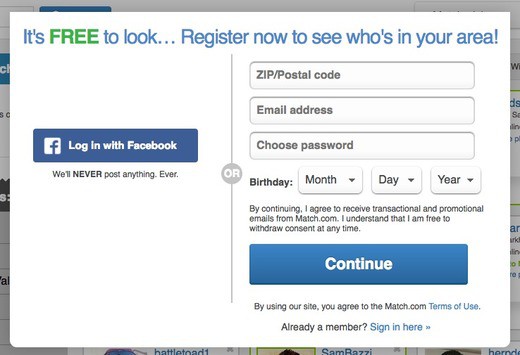 When you sign in by filling your personal, basic information, you can write a short essay about yourself.
Be honest, and write everything you are interested in.
The important thing you need to accentuate is what person you are exactly looking for.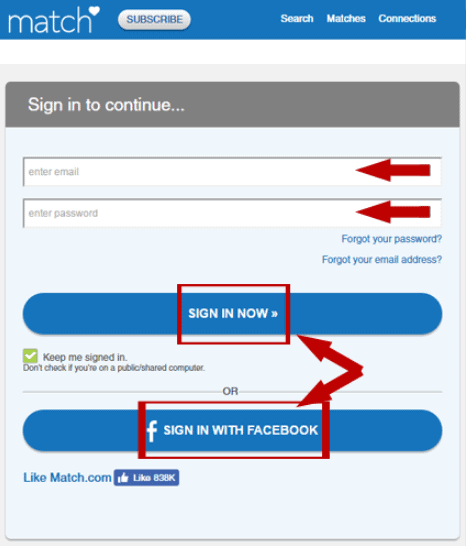 Be free and write what was always on your heart, because everyone deserves the best, especially when we talk about a future and ideal partner.
You have to use well a second chance that life gave you.
When you finished your profile, the matches will be able to find you in the next 48 hours.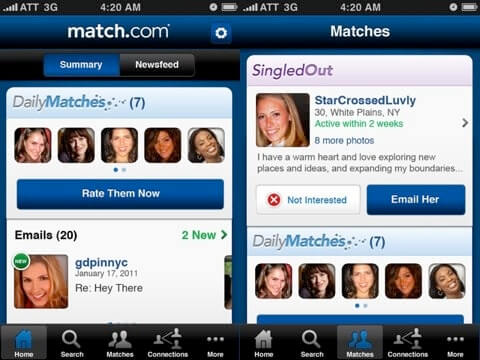 Frequently Asked Questions
1. Is Match.com safe?
I must say yes and no.
Yes, because safety has improved a lot during the last few years. There is a verification of your profile, you can block users and report them.
No, because people can still make fake profiles. Plus, there is a lot of complaints about Match.com's safety.
A few years ago, the site was sued by four women because one of the users raped them. Disturbing and unacceptable!
Always pay attention to who you go on a date or with who you enter into an emotional relationship.
Safety must be in your first place, no matter what!
2. Is Match.com free?
The first six months are completely free. After this period you will have to choose a package which is most convenient for your emotional status and your wallet, too.
A great catch is that the Match.com app gives you a sort of guarantee. If you don't find a match during the first six months, you can get another six to continue finding your perfect match, for free.
Considering the other packages, check them out.
$31.99/month for three months
$26.65/month for six months
$23.99/month for 12 months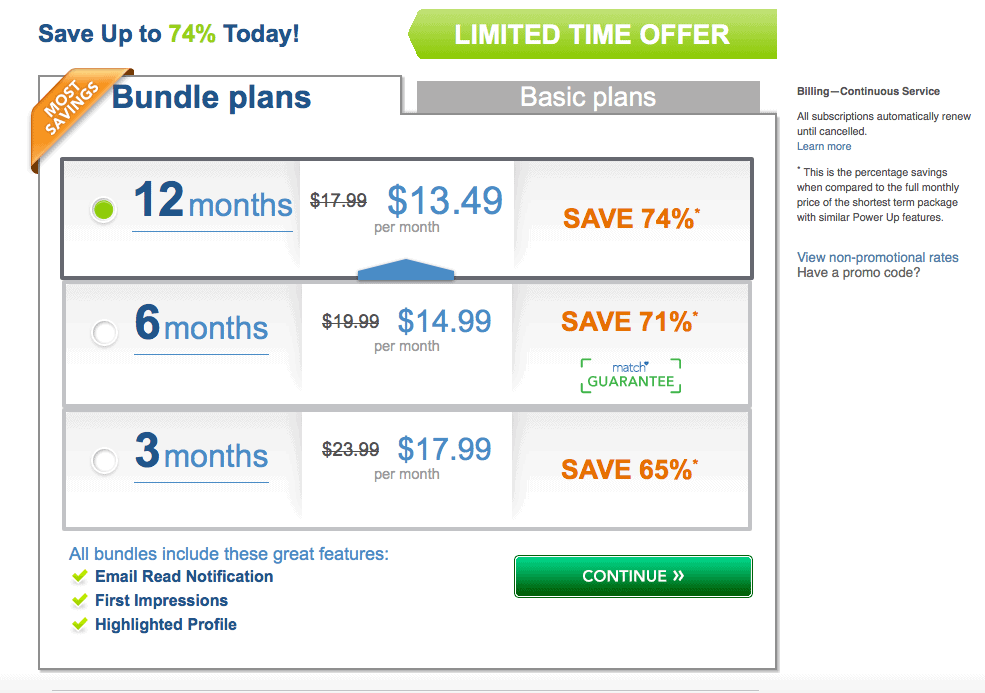 3. What options include Match.com's paid membership?
As a paid member, you use all the options that you already use as a free member, just upgraded. By paying, some of the options will be added:
Searching by one click
Chat with the other members who aren't on your matching list
Who is checking your profile
4. Can I delete my Match.com account?
This is an extremely important process, especially if you are a paid member.
The first step is to cancel your automatic subscription renewal because you don't want to have any extra charges and not being a member anymore.
The next step is to go to the Account Settings and to delete your profile.
The final step will be to confirm the action and that would be it.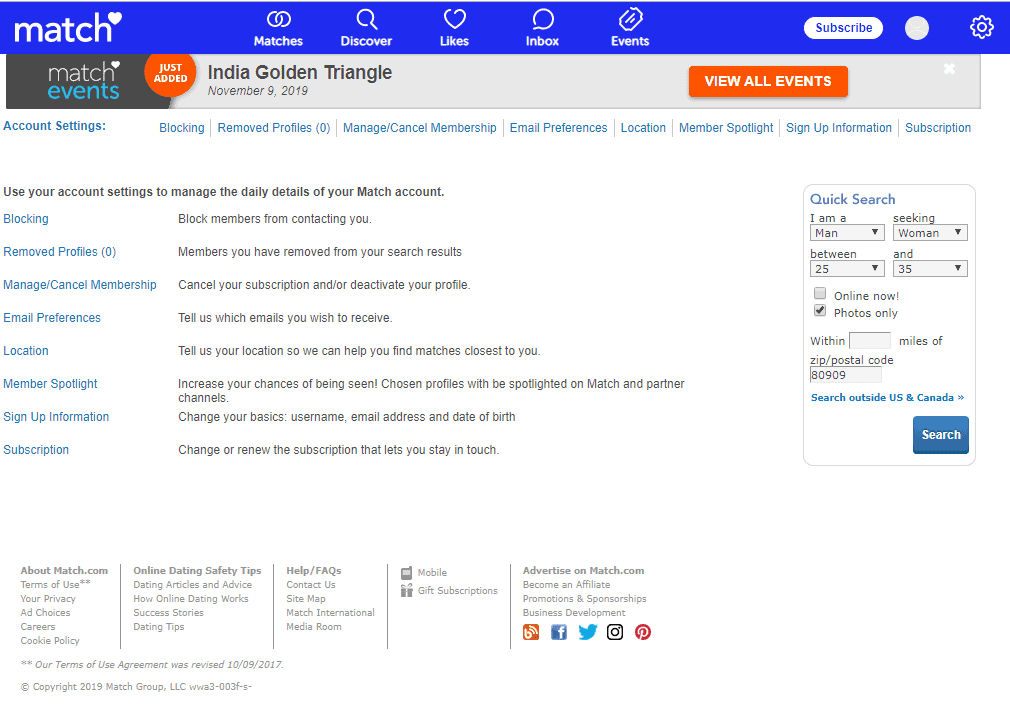 5. Can I find on Match.com what I am searching for?
It depends on the most on your interaction with other users and how much effort are you willing to give.
Things cannot change overnight. Be patient and have faith.
It depends on luck, too. If it's for comfort, many people finally found their soul mate on the Match.com site.
If you don't try, you'll never know.
Overall rating
Just because there are many negative comments about the Match.com app on the internet, I'm giving the final score – 6/10
3. SilverSingles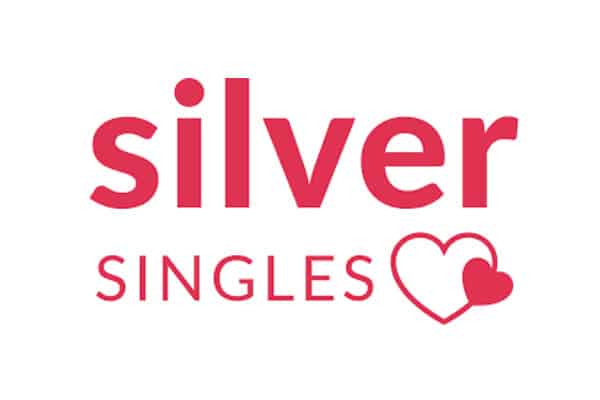 Ratings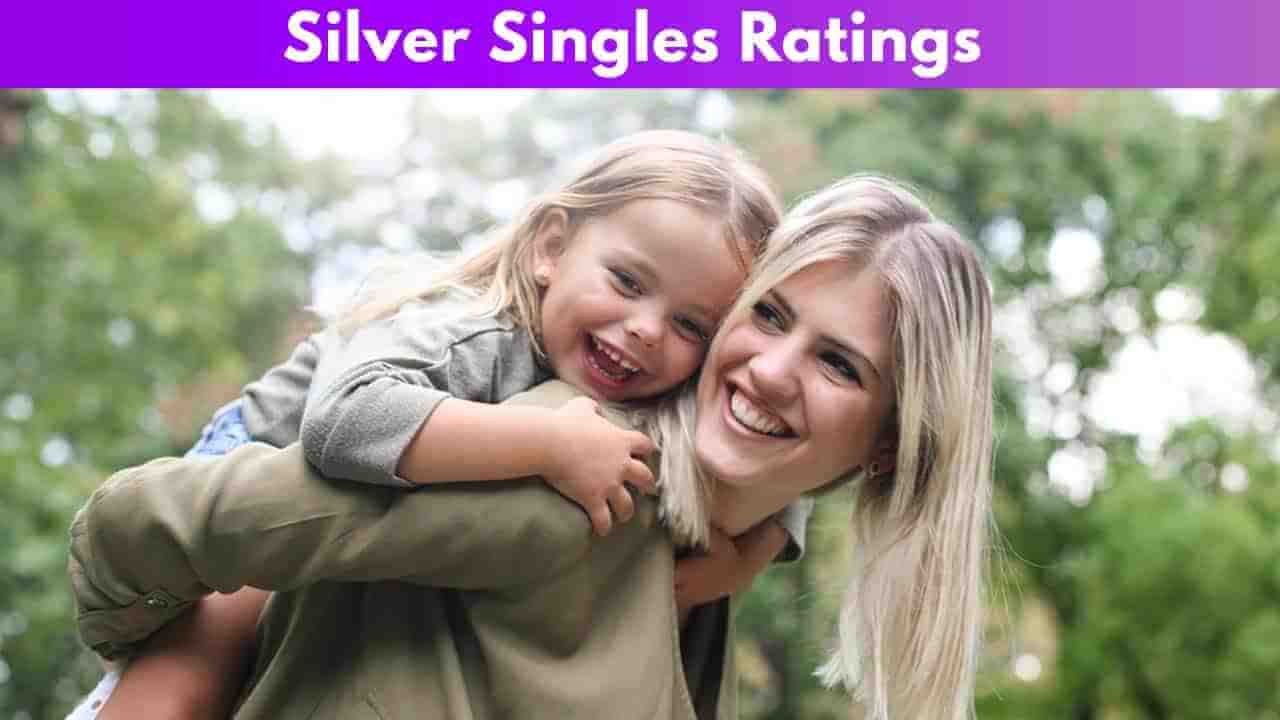 Signing up – 4/5
Making Contact – 3/5
Profile Quality –4 /5
Effectiveness –3 /5
Pros
Easy to use
Personality test
Simple app design
Cons
Not many available members
Photos are available for paid members
Messages and chatting are not free
Specific age range
Demographic Makeup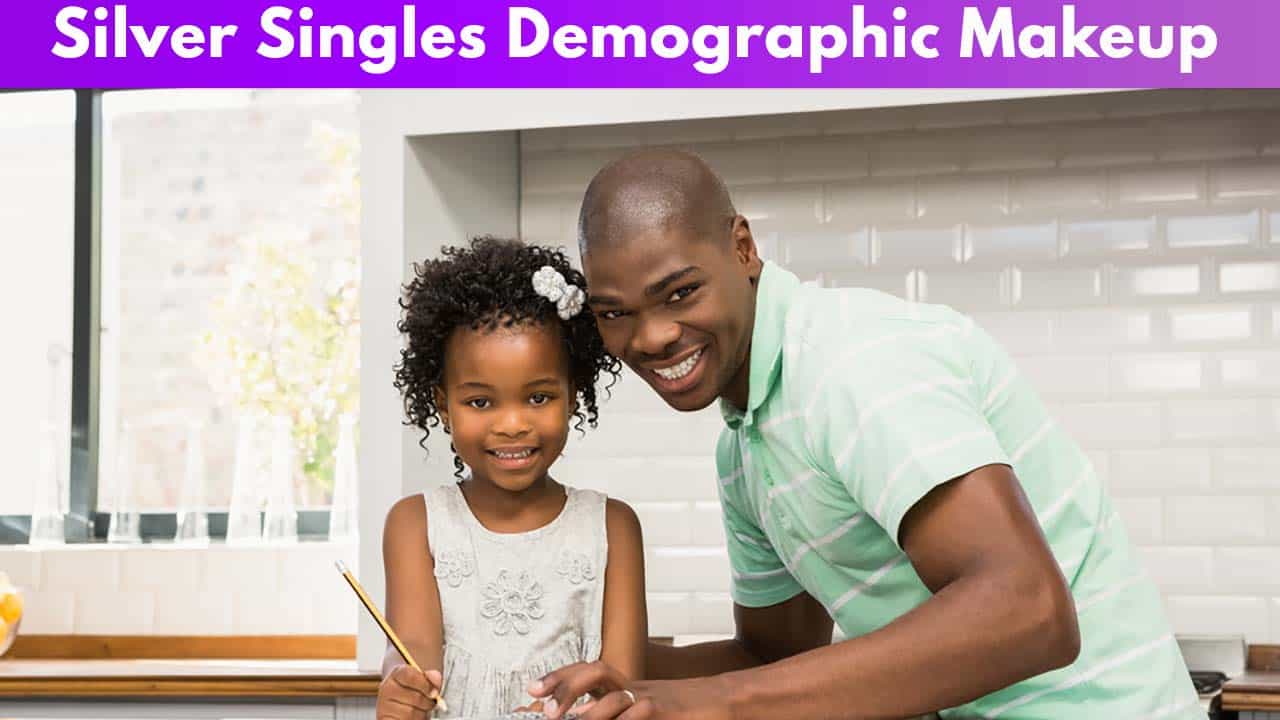 It was found in 2002. Since 2002, it had changed its name twice, and the final name of the app was established in 2011.
Senior single men and senior single women use equally this app.
The app is available in 20 countries, but it used the most in Canada, in the USA, in the UK, in Australia, in France, and Germany.
Who is it for
What is the most interesting thing about the SilverSingles app is that more than 80 % of users are highly educated.
These people are searching for a serious relationship and a partner with who they will spend the rest of their lives.
The SilverSingles app is for users above fifties. People below this age can sign up, but the target people are 50+.
Ease of use
First, you need to download the app from a store you have.
Then, you have to sign up by creating an account. Just follow the process steps.
The last thing that you must do is filling the SilverSingles test of personality. You can't skip it.
Calculating your fields of interest, the app will automatically find you a perfect match every day. Not one, but from 7 to 10 every day.
Writing additional information and adding a profile picture will be a big plus if you want to find an appropriate mature friend or romance.
Frequently Asked Questions
1. Is it safe?
Yes, it is. It is one of the safest apps for single parents, especially because many features are determinate and they protect 100% of your safety.
2. Is it free?
Like many other apps, its basic version is free. The basic steps are there for you and they are completely free, but if you want to makeup them a little bit you can search for other paid upgrades.
3. Can I join the SilverSingles app if I am younger than 50?
Yes, you can. Each person who fills the age condition can subscribe. But this app targets more mature and aged people, so maybe you want to find the person you are looking for.
4. Does SilverSingles offer refunds for cancellation?
Yes, it does. It offers you a 3 days refund process that you can find on their site.
5. Can I block the user?
Yes, you can. You can block a user if you send a report mail to the Service and your demand will be considered and they will send you the reply.
6. Can I delete my account?
Yes, you can. You can do it in two ways. Either through the options on your profile, either by sending an email to the customer service.
7. Is there a mobile app for SilverSingles users?
Yes, there is. But this option isn't free and it refers to premium members.
Overall rating
If you are single parents over 40 or 50 years old, the SilverSingles app will eventually help you to find your perfect plus one. The app is confident, safe, and easy to use, so the final rate will be 8/10.
3. EliteSingles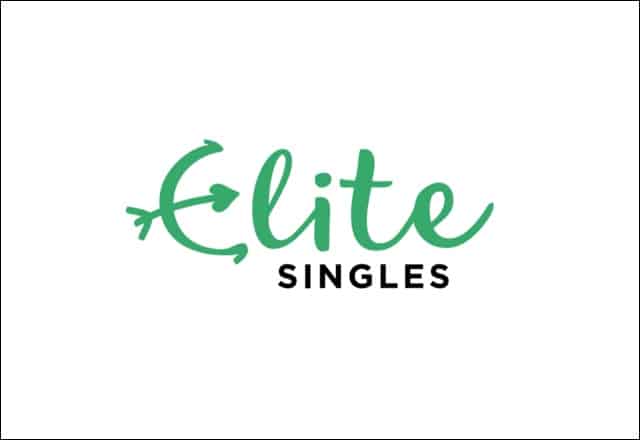 Ratings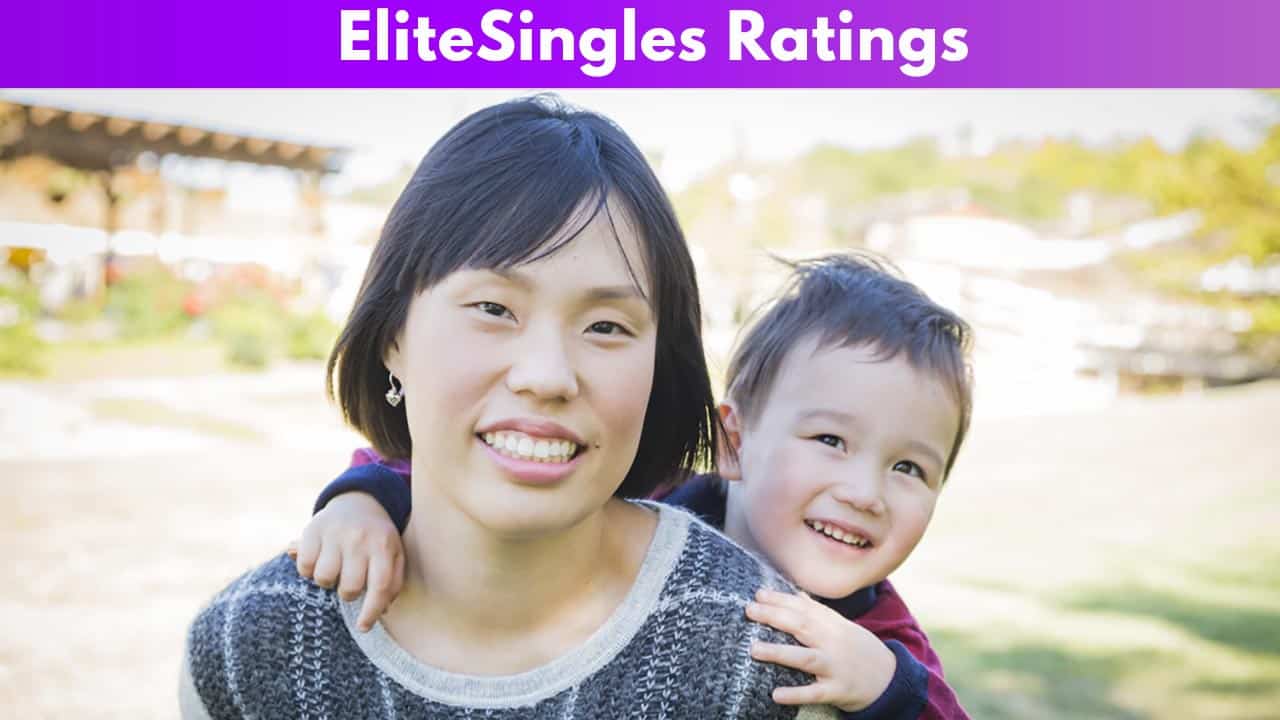 Signing up – 3/5
Making Contact – 3/5
Profile Quality – 4/5
Effectiveness –4/5
Pros
Easy to use
Detailed profiles
Provides safety
Guaranteed privacy
Cons
Long signing up process
Free version limited use
It doesn't have a search option
Demographic Makeup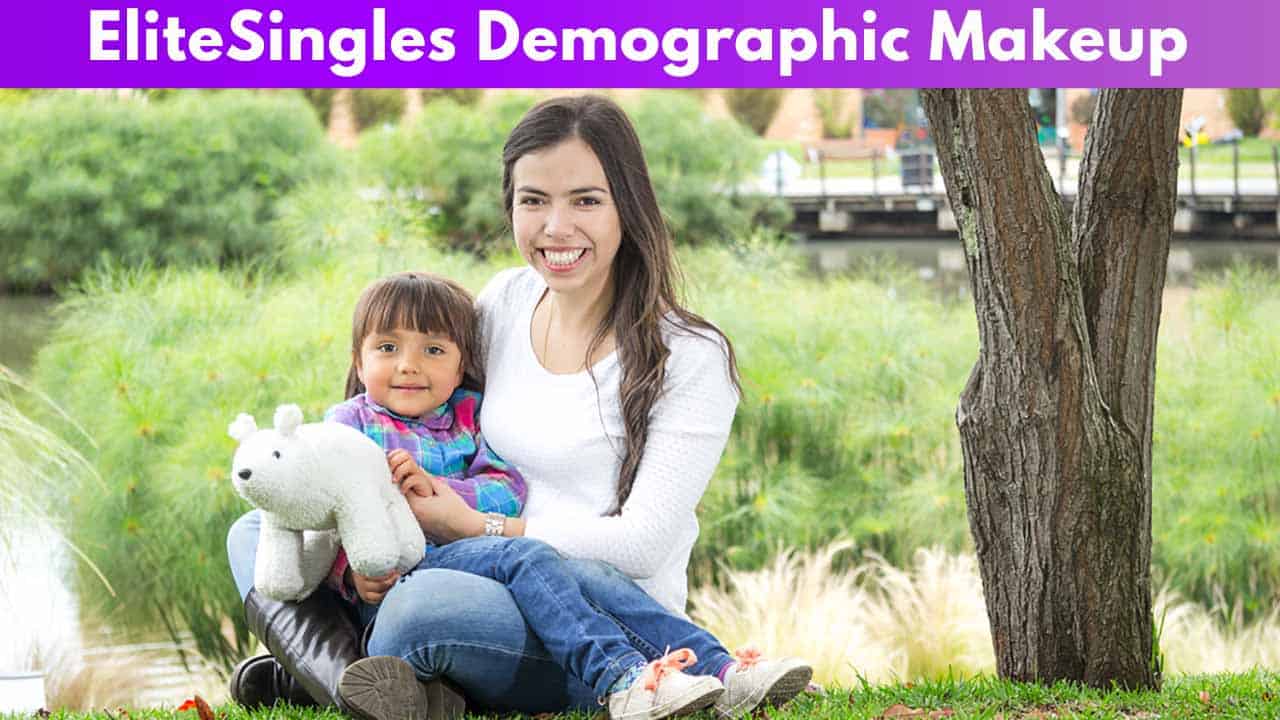 The EliteSingles app is the SilverSingels older sister. These two were found by the same company, so their similarities won't be awkward to you.
Used in many countries, the EliteSingles app is popular between British and Americans, but it is popular in Nigeria and Russia, too.
More than 85% of its members are highly educated people. There are more than 90% of members who are 30+.
Almost 100% of them are interested in romance and relationships.
Who is it for
This app is for all single moms and dads who are over 30. They are all single or divorced, highly educated, and open-minded.
This is the app for all the single ladies and gentlemen who would like to find a perfect date, and even, a perfect wife or husband, one day.
Who knows?
Ease of use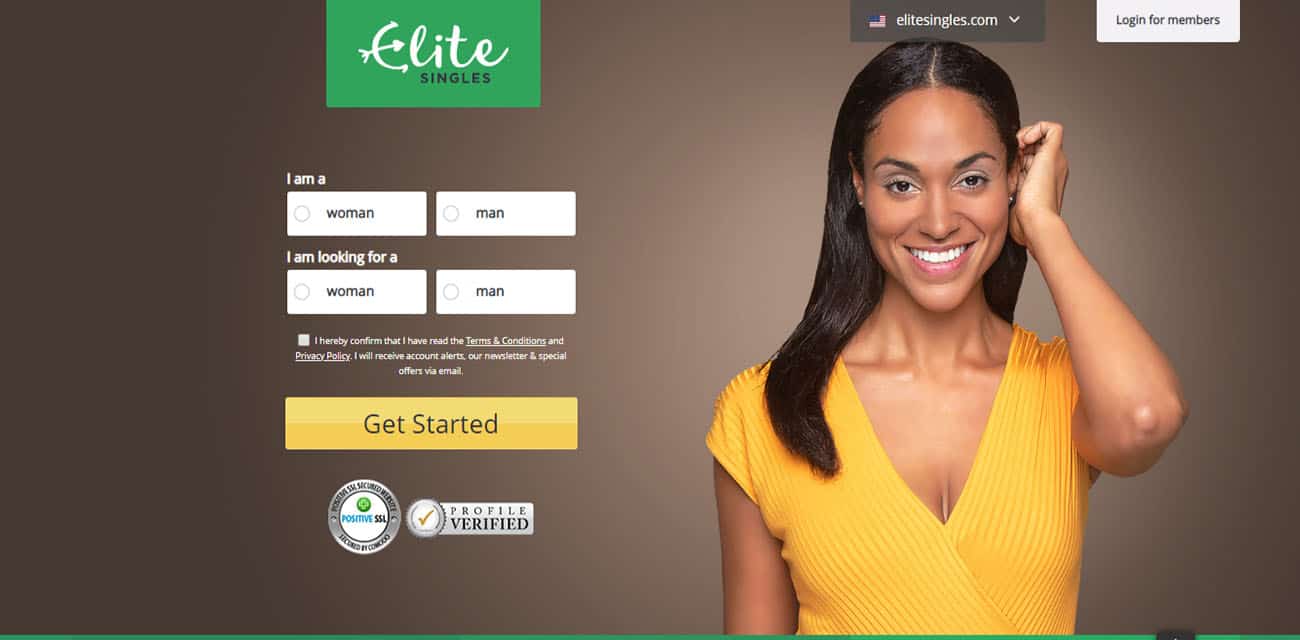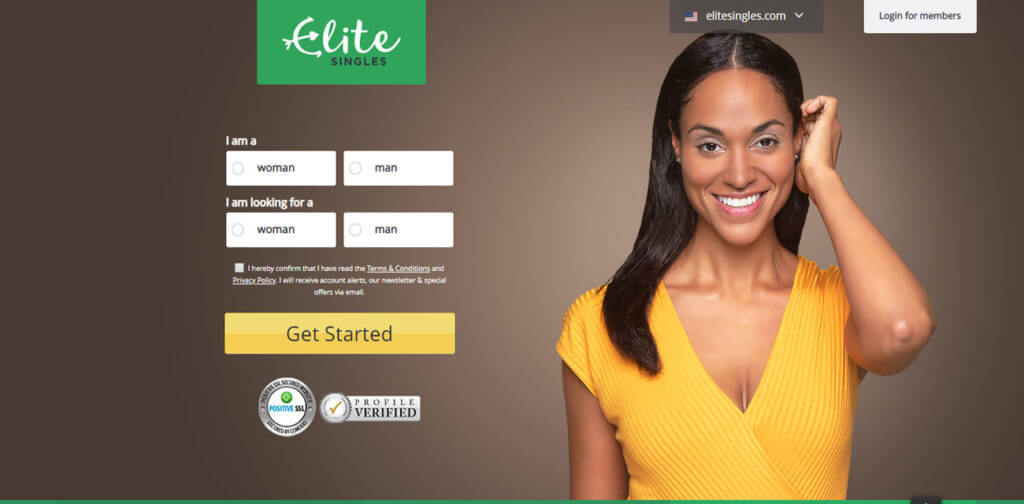 The signing up process is the same for all dating online apps. You can sign up by giving the basic information about you.
The registration process is a little bit longer, like 45 – 50 minutes long!
It's how it is because a questionnaire you need to respond to has 29 basic questions you can skip or fill them later.
That's the reason why the EliteSingles app is often precise about the information and it matches you without mistakes, most of the time.
Someone can find you by seeing matches with you, and they can give you likes or dislikes, and vice versa.
You can get from 7 to 10 pitch perfects every day.
Frequently Asked Questions
1. Is the EliteSingles app safe?
Yes, it is. Many features provide your safety.
2. Is the EliteSingles app free?
The basic version and signing up are free. But, if you would like to send a message, see a member's profile or find out more about your match, you will have to pay the following amount:
3 months: 69.95/month
6 months: $53.95/month
12 months: $39.95/month
3. What is the personality test?
The EliteSingles app uses this test to pull out of the base the most suitable match for you. By filling this test you reveal your personality, desires, attitude, thoughts, and psychological traits that can help the research.
What is the option "Have you met" for?
By using this option, you can express your attitude about the match you've been sent. You can criticize your match by giving him or her something similar to like and dislike.
Overall rating
The profiles you can find on the app are stunning, and the app is really easy to use.
The calculating program works in more than 80% of cases, so the rate for the EliteSingles is going to be high 8/10.
5. OkCupid
Ratings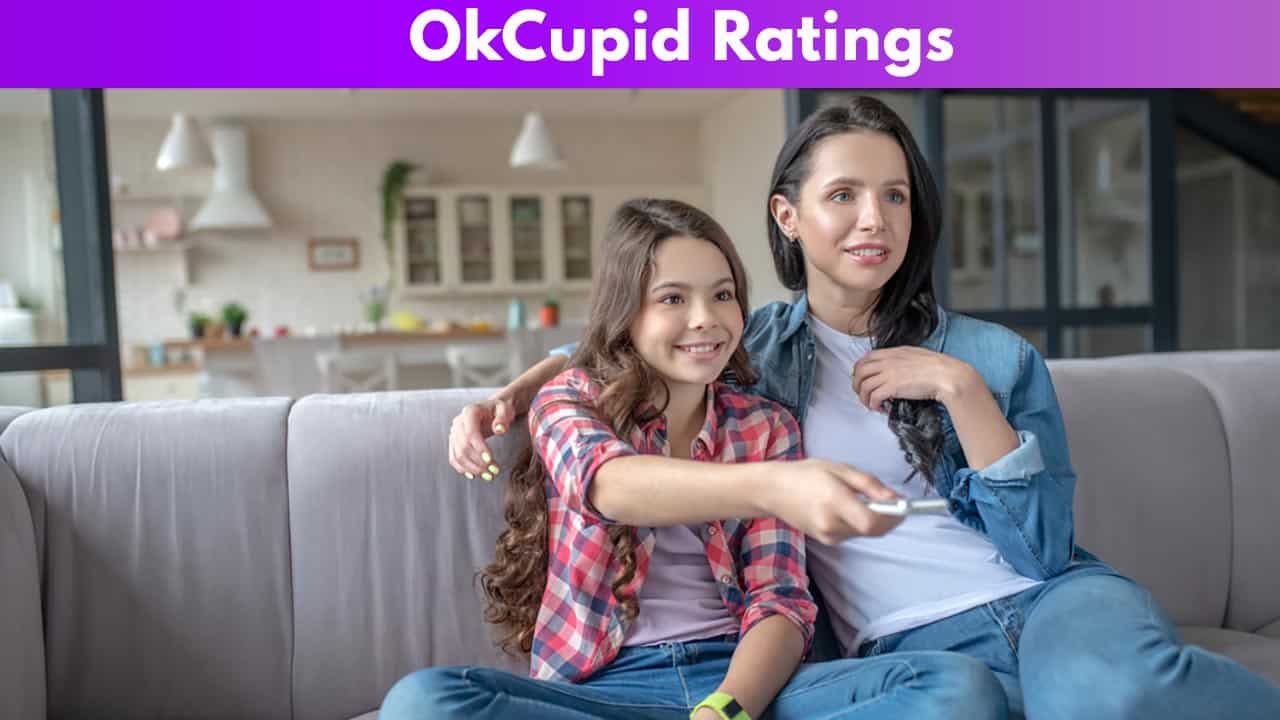 Signing up – 5/5
Making Contact –5 /5
Profile Quality –5 /5
Effectiveness – 4/5
Pros
Most features are free
It looks pleasant and attractive
Many active members
The app is connected with Facebook and Instagram
Cons
There is no video chat
Too many ads
Fake profiles can be easily made
Demographic Makeup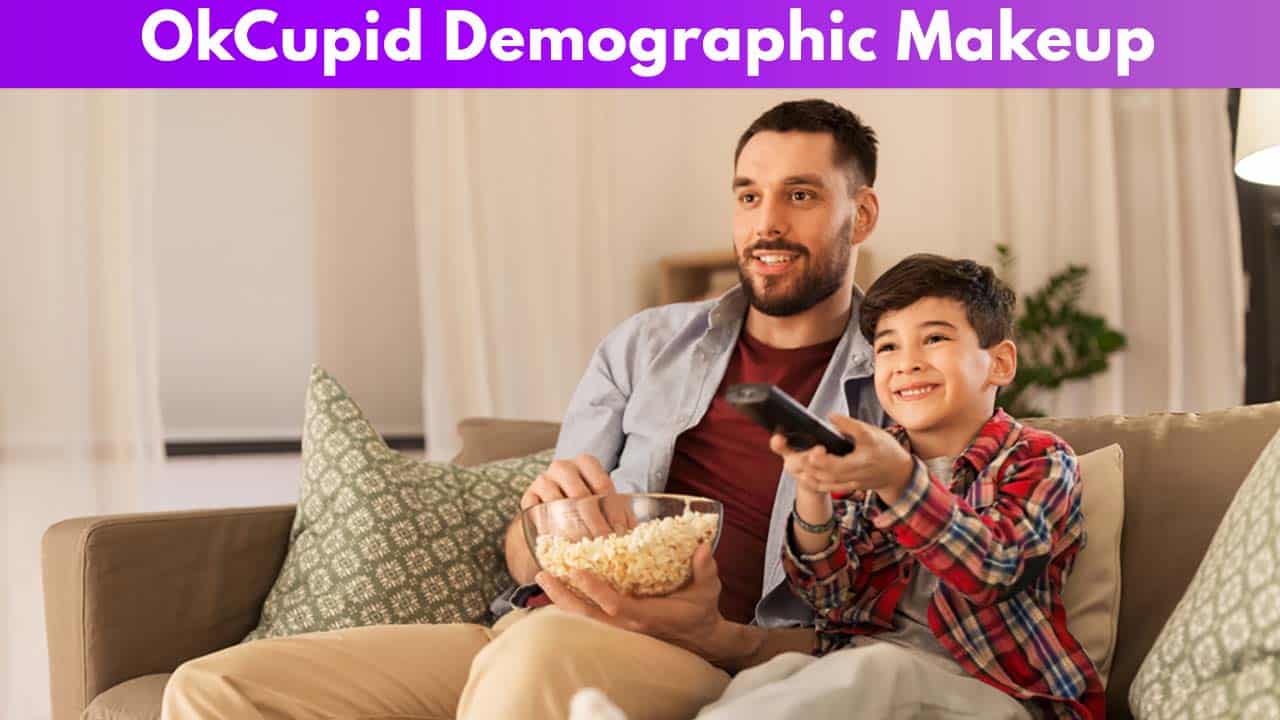 OkCupid is the product of the Match.com company.
It was found at the end of 2004 and it got a great success overnight.
This is New Yorkers' favorite online dating app. You can guess who uses this cute app? Americans, of course, but lots of young people from Israel use it, too.
The guys from 24 to 35 years old use the OkCupid the most.
Fun fact 1
Almost 70% of men are using it at the moment.
Did you notice that men represent a bigger number on online dating apps than women do? Interesting fact.
Fun fact 2
Men usually send messages to their matches to encourage women to start a conversation. It's so Cupid.
Who is it for
The OkCupid app is for all those who are in the middle twenties and the middle thirties. This is the only app from this review where you can find more things, not just a serious relationship.
Besides a true love, you can find a crush date, a pass time date, a hookup date, or just some new friends.
Ease of use
Signing up process is easy as it always is. Registration can be completed via Facebook. If you don't use Facebook you can sing up by adding your basic information.
When you finish with the signing up process, it's time for the registration process.
The registration process will last 10 minutes maximum. It's time for the personality test, again!
You need to answer some questions and your answers will be the first step toward your new ''friend''.
This app was made for all those single parents with a busy schedule. It is so easy to use that you can do it in just one click, one scroll down, or one touch.
The OkCupid is an app – to – go and people who don't have much free time adore it.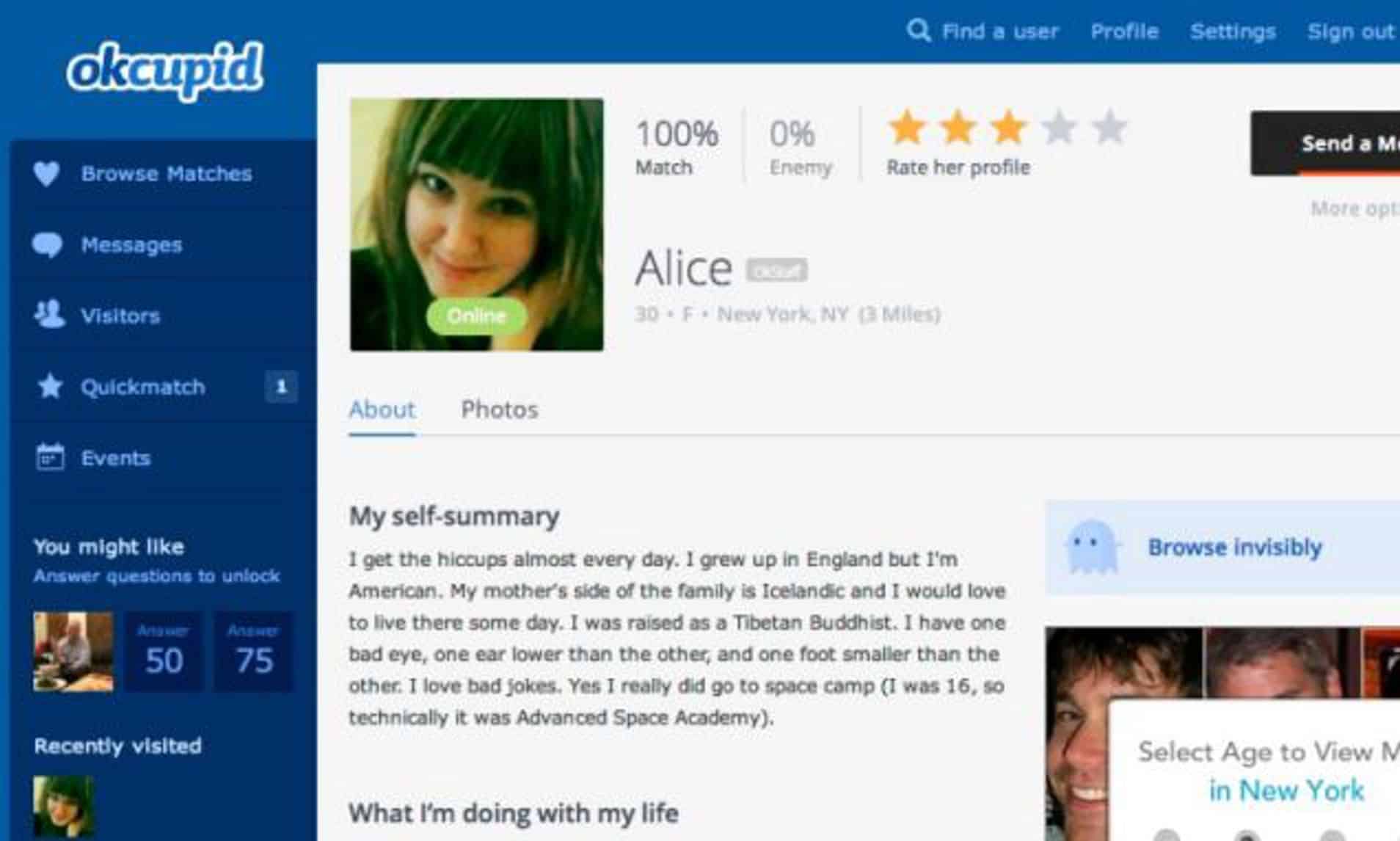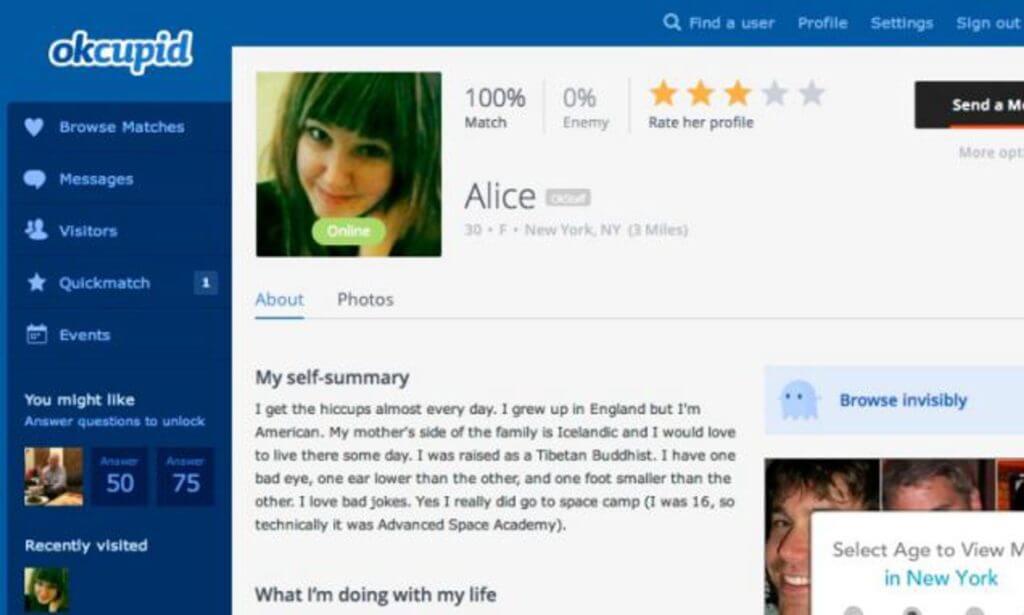 Frequently Asked Questions
1. Is OkCupid safe to use?
It is safe enough. The only problem can represent fake profiles, made from time to time. But don't worry! You have a block and report option.
2. Is it free?
The basic version is free and that's okay because many good features are free, so you don't have to buy other packages unless you want to.
3. Can I have a money refund after cancellation?
There is no chance of any refund, sorry.
4. Why "Double Take" option is so popular in the OkCupid app?
It is so popular because it reminds you of a game. You are searching for your perfect match by using a roulette option.
Overall rating
This is the most approachable single parent dating site.
Single dads will be thrilled to meet single moms. That's for sure.
And single moms? Well, first of all, they'll be thrilled by a cool vibe of this app. And meet single dads, of course.