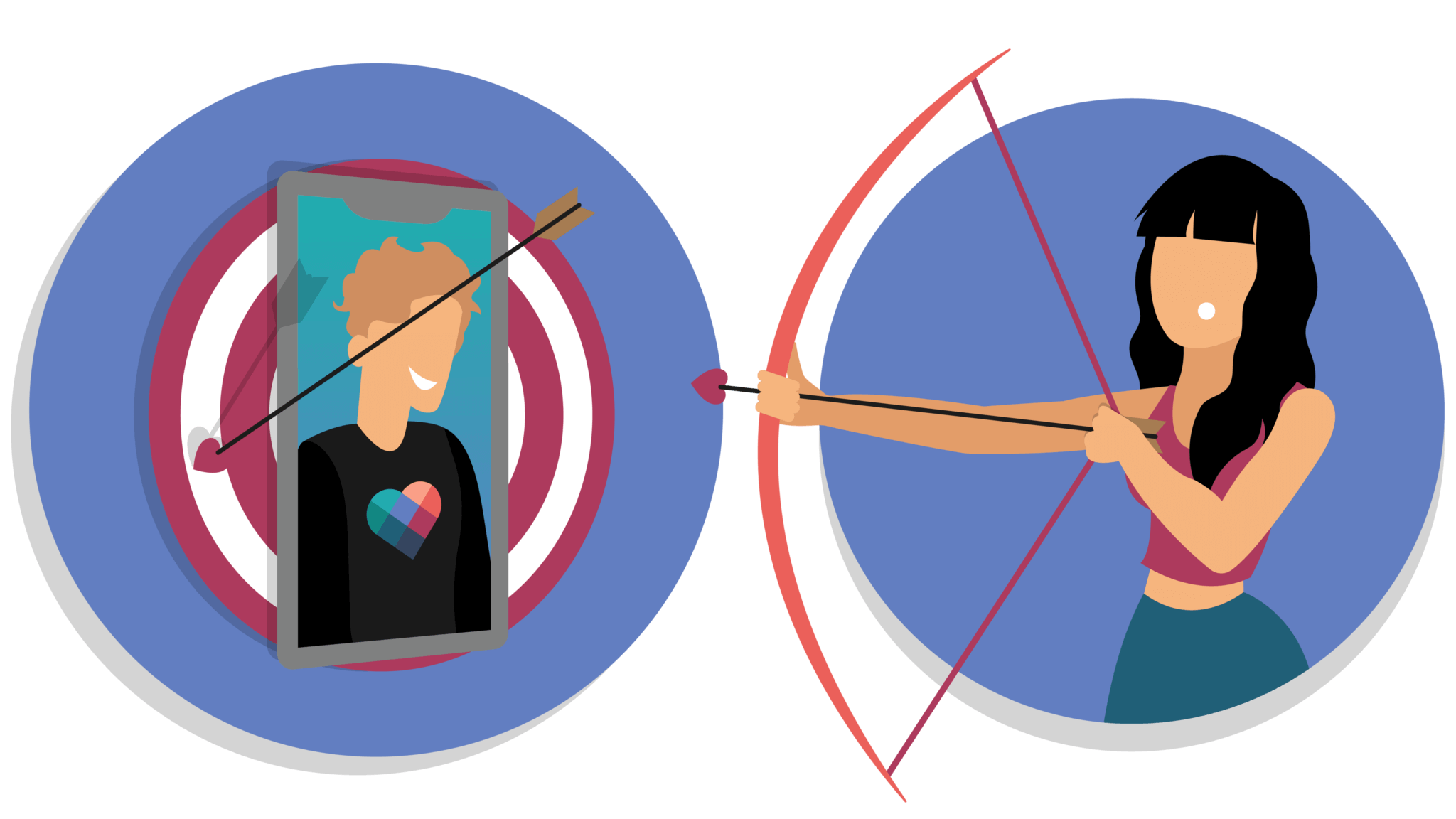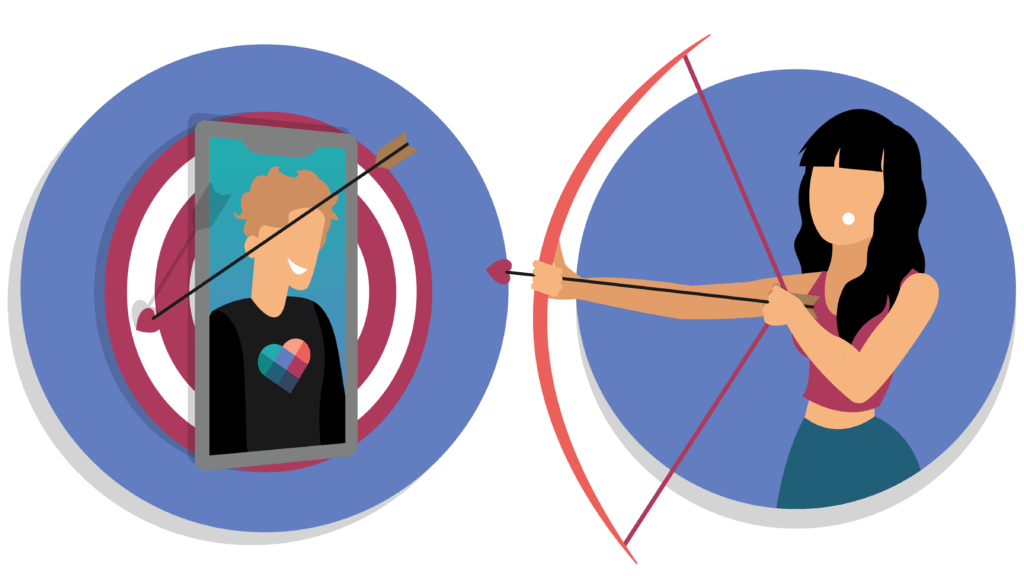 One of the most common questions I get from readers on my website is: does eHarmony work? And How does eHarmony work? In this article, I will be breaking down how it works as well as who eHarmony works for. Just like the majority of any traditional online dating site, it depends on what you are looking for.
eHarmony is owned by Neil Clark Warren, An American Clinical Psychologist.
I will be breaking down statistics and success rates that eHarmony members have had over the years. This is one of the most popular dating websites out there alongside match.com and a few others.
If you would like to check out my full review, you can find it here. Also, make sure to keep your eye out for the free eHarmony weekend this year.
Read also, the fantastic construct for creating an online dating profile. This will guide you on what to do and what is not acceptable on your dating profile. It's sizzling hot on our homepage and FREE!
OFL exclusive offers - Check all of them

"Serious Relationships"
"Discreet Hookups"
"Best Course"
"Quick Flings"
"Normal Hookups"
"Our Quiz"
Is your dating app giving you the best chance for success?
Make sure to take our online dating site/app quiz to find out.
It's a fact that people who follow our dating site suggestions have on average 2 extra dates per month.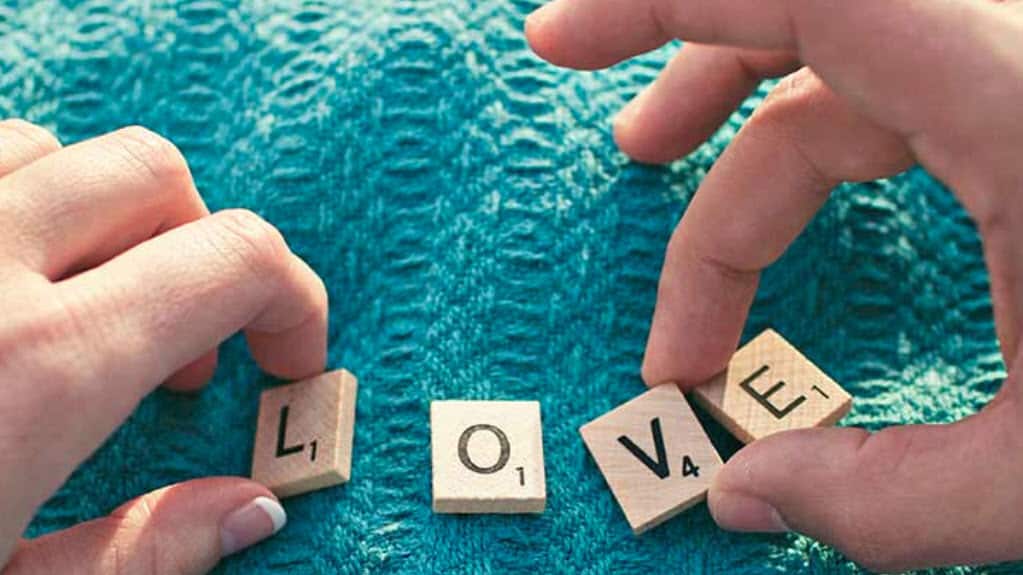 eHarmony in Brief
Whereas eHarmony has over 15 million matches a day, 71% of males and 69% of women members. Its 29 dimensions of compatibility algorithm matching impact are felt with the 4% success rate of marriages in the United State, while the low divorce rate makes it a haven for serious daters.
So… How does eHarmony work?
In general, the way that eHarmony works can be broken down into two main steps. Building your profile and communicating with matches. Let's go over both of this one by one in depth.
Creating your profile at eHarmony
The first step about filling out your profile at eHarmony involves taking the personality questionnaire which increases the chances of meeting the perfect mate. For the most part, this is a bunch of multiple-choice questions that will describe yourself. Let's quickly go over the various sections of the personality questionnaire.
General Information
This has to do with your education, marital status, age and sex
Personal beliefs
This has to do with how important your religious beliefs are for you as well as how important it is for the person you are looking for.
eHarmony offers Christian dating services to Christian singles who want to find love on online dating sites.
About you
These are essential personality traits such as whether or not you are adventurous if you are detail oriented if you handle stress well etc.
Self-descriptions
These descriptions let you choose from a scale of 1 to 4 how well you line up with certain aspects or descriptions. For example, you can rate how smart you are, kind-hearted, spiritual, etc. At the end of each section, you will be shown an array of words in which you need to choose four that best describes you.
Personal characteristics
These personal characteristics are similar to the self-descriptions, and you need to write how comfortable you are in certain situations, whether or not you are creative and how easily you get frustrated. You will be writing these characteristics on the same scale.
Relationship orientation and values
In this section, you will be rating how important different relationships are to you and what you will be looking for on the eHarmony. You'll be able to measure how strong you are looking for marriage, serious relationships or simply just to date.
Important qualities
The important quality section is where you show the characteristics that you are looking for in a match. You can point out that chemistry is fundamental, physical appearance, values, etc.
About your personality
Here you will be put through various situations and all you need to do is answer true and false to the statements listed. A quick example is if you see a five-dollar bill lying on the ground in a store, do you report it to the manager or pocket it?
Personal interests
Here you will list how important certain hobbies or activities are for you. Sample questions are whether you like going on hikes, concerts, going to the movie, etc.
Communication style
This section will ask questions on how you deal with certain communication situations such as arguments, disputes, etc. Are you the type that likes to resolve conflict quickly or avoid it altogether?
Find out more about how to communicate with your potential date and flirt too.
Matching information
In this section, you will be asked a few more questions in regards to what is acceptable for your partner as well as certain traits that you might have as well such as whether or not one of you smokes or drinks and how important it is for you. Also in this section, you will clarify how close or far away you would like your potential match to be. If you wish to try something more exciting, you should try out long distance relationship.
Attaching photos
The last section is to attach some beautiful profile photos of yourself. I recommend one where you are dressed up, a face shot smiling and doing something that you love to do as users love to view photos.
Well, that is the first part of designing your profile at eHarmony. This is just the personality questionnaire, let's talk about the second part of creating your eHarmony personality profile.
Creating your profile at eHarmony: Part 2
The next two sections are called the "values" and "in my own words" section of building your profile.
In my own words
In this section is where you will write your description/biography of yourself In your own words. Hence the name of the section. You can fill it out just like a general bio where you include additional likes and dislikes, cool quotes, etc. There is also a framework that you can follow that eHarmony recommends for you. Some of the suggested questions are:
Besides your parents who have influenced you the most in your life and why?
In your potential match, what is the most important quality that you're looking for?
Besides your physical appearance, what would be the first thing most people would notice?
What is something that most people don't recognize about you that you wish that they did right off the bat?
List five things that you entirely can't live without
Describe the last movie and book that you enjoyed watching/reading
It is encouraged to answer the majority of the questions eHarmony puts forward if you are new to online dating. They make for a better profile because it lets people know more about you.
Values
The values section is quite different and is broken down into two sections. The "can't stand" section and the "must haves" section. This is the section where you show attributes that you want or looking for in a date. For example, your must-haves section could include a sense of humor, artistic, easy-going, adventurous and moviegoer. Your can't stand could be drinking, smoking, lazy, lying and anger problems.
The values section is one of the most important factors when it comes to finding a good first date. We will talk more about this in the communication section down below.
Based on this incredibly in-depth profile that you have just created, eHarmony will go to work trying to find standard matches and compatible people on their dating website that fit your likes, dislikes, wants and needs. You will then receive the five most compatible people from the matching process to your inbox every single day for you to check out and see if you're interested or not.
Communication On eHarmony
Once two people decide that they are interested they enter into the guided communication phase. Here is where things get interesting. There are three separate steps to communicating on the eHarmony platform. Let's go over each of these steps.
Closed-ended questions
The close-ended questions are usually a set of multiple-choice questions to help reveal more about yourself as well as to help your match understand a little bit more about you. In this section, you will each send each other five questions to answer and send it back. There is also an option to add a little bit more detail with your own words in a text box below the general answers.
Swapping your can't stand and must have
The second phase of communication is fairly easy because it simply consists of browsing the must have and can't stand section of each other's profile. If you agree with the must-have and can't stand, you move on to the next section.
Open-ended questions
The final phase of communication is where each of you asks three open-ended questions to your potential date. If you can't think of any potential questions, eHarmony has a wide variety of them available to choose from. Just make sure it is a question that is important to you.
This is the opportunity to find out exactly what you want to know as opposed to having eHarmony guess what you want to know and it is an excellent way to break the communication barriers.
The next step is to move the conversation over to e-mail or exchange any personal contact e.g. phone numbers with one another after talking for a while and realizing there is a connection.
The conversations then continues between you two for love to grow and you finally go out together. You can flirt with your partner to spice things up a bit. You can then decide to meet each other and figure out if it is going to work out.
In a nutshell that is how eHarmony works. There are also some specific features to eHarmony that you can take advantage of as a paying customer.
They can hire a profile advisor although it costs an additional hundred dollars! If you do not know how to make a good online dating profile, a professional can help you with choosing photos, writing your bio and making you more desirable.
You also can talk on the phone directly through the eHarmony platform. This lets you hear your date's voice and get to know them by talking with them correctly. That way you don't have to worry about handing out your phone number to a complete stranger.
Now that we all know how eHarmony works let's get into whether or not it works for the general user of the platform!
Does eHarmony work – well, it depends
There are millions and millions of people on various dating websites around the world. And each one of these people is looking for something different.
Some people are looking for casual dating while others are looking for just a quick hook up
OFL exclusive offers - Check all of them

"Serious Relationships"
"Discreet Hookups"
"Best Course"
"Quick Flings"
"Normal Hookups"
"Our Quiz"
eHarmony was designed for people that are looking for serious relationships. There is not too much "hooking up" going on with eHarmony for the most part.
If that is what you are looking for with eHarmony, you will not find much success. You are better off going with an application like tinder or check out these naughty dating sites.
On the other hand, if you are thinking about eHarmony to find a serious relationship, that's where it shines. How does eHarmony work to find matches for you?
eHarmony's 29 feature of compatibility algorithm was designed to help people find strong connections with other people.
This is an in-depth personality test. After you sign up there will be about 250 questions asked to get a good grasp on what type of person you are and what you are looking for.
Then the algorithm goes to work with its magic. You receive a few messages every day based on the information given. In my experience, the quality of the matches on eHarmony is much higher than the majority of dating websites out there.
The personality test includes some core attributes of yourself including your physicality, believes, values, relationship skills, essential life experiences, social style and much more.
Let's look at some statistics
Let's take a look at some quick statistics about eHarmony. This will allow you to determine whether or not eHarmony works or not.
15 million matches a day
The Wall Street Journal claims that eHarmony creates more than 15 million matches on its website every single day. It is not to say that all of these 15 million will be successful matches, but 15 million is a considerable number.
It just shows how many people are using eHarmony. The larger the number of members, the more opportunity to select different options
The best part is that each of these matches is found personally for you and are delivered to your inbox.
You will most likely find your spouse on eHarmony within a year
In a report from eHarmony themselves, they claim that approximately 69% of women members and approximately 71% of male members find their spouse on the eHarmony website within only a year of joining the dating site.
That is a crazy statistic and shows just how well the 29 dimensions of compatibility algorithm works.
It won't be difficult to meet a partner on this dating platform.
It also shows that people that join eHarmony are people looking for serious relationships or more. Does eHarmony really work that well? We believe so.
4% of marriages in the United States can thank eHarmony
This statistic is posted right on the homepage of the eHarmony website. They are proud of this number because it is enormous. Although the number four does not sound that they right off the bat, it equates to 542 marriages every single day.
So if you are thinking this eHarmony work or not for serious relationships, think of the number 542! I bet you know a married couple that has met on eHarmony whether you realize it or not!
600,000 couples from eHarmony have taken the leap
What I mean to say is that over 600,000 (as of 2014) people have gotten married after meeting on eHarmony.
And this number has been growing as the number of users on it is increasing because there are more people to choose from when you review your matches and a higher chance that each person will find the perfect person for them.
I can see it reaching the big 1 million within the next few years.
The divorce rate for eHarmony marriages is much much lower than the average
It is reported that out of the 600,000 marriages from eHarmony, approximately 4% end in divorce. That is staggeringly low compared to the national average of 50%.
This is a testament to how well the 29th features of compatibility works. This website finds true soulmates, there's nothing more to say.
How to make eHarmony work for you!
On the other side of these amazing statistics, I have also seen people join eHarmony and get frustrated because they have not found a match after about a month's period.
Let me give you some useful tips to have a success story with eHarmony like the hundreds of thousands of other couples have.
You need to be patient and let the algorithm do its work. This is probably the most important thing I can recommend to someone. I have seen so many people join for a one-month membership and give up because they haven't found their soulmate in such a short period. I recommend at least giving eHarmony six months to find someone for you. It takes a little bit of getting used to as well as practice talking to your matches through the guided communication process outlined above to get into a rhythm. Rome was not built in a day.
Make sure to put your best foot forward while creating your profile. You need to have good pictures and an in-depth bio. I recommend having pictures of you doing the things that you like to do. You should also have at least one picture where you are dressed up nice.
Does eHarmony work – I'll let you guys decide from here
Thanks, everyone for stopping by my article. I hope you guys learned something valuable from it. The statistics speak for themselves.
I have seen so many couples, as well as marriages, come from eHarmony that it would be impossible for someone to convince me that it doesn't work.
I suggest you get out there and give it a shot if you are looking for a serious relationship. Another website that is good at finding relationships is match.com.
I suggest you check out my comparison article between the two here. If you would like a full breakdown of how much eHarmony costs or how much match.com costs check out those articles.
Let me know what you guys think in the comments down below!
Also see: the incredible guides to keep long distance relationship afloat and strong. Users of eHarmony are serious minded people so keeping relationship strong is what they came for.