Is Tinder really worth it?
This article will give you all of the details you need to find out if it is or is not.
You will learn:
OFL Top Recommendations based on 100,000+ Survey

"Serious Relationships"
"Discreet Hookups"
"Best Course for Men"
"Quick Flings"
"Normal Hookups"
"Our Quiz"
By the end you will know exactly if its right for you or not. Let's get started.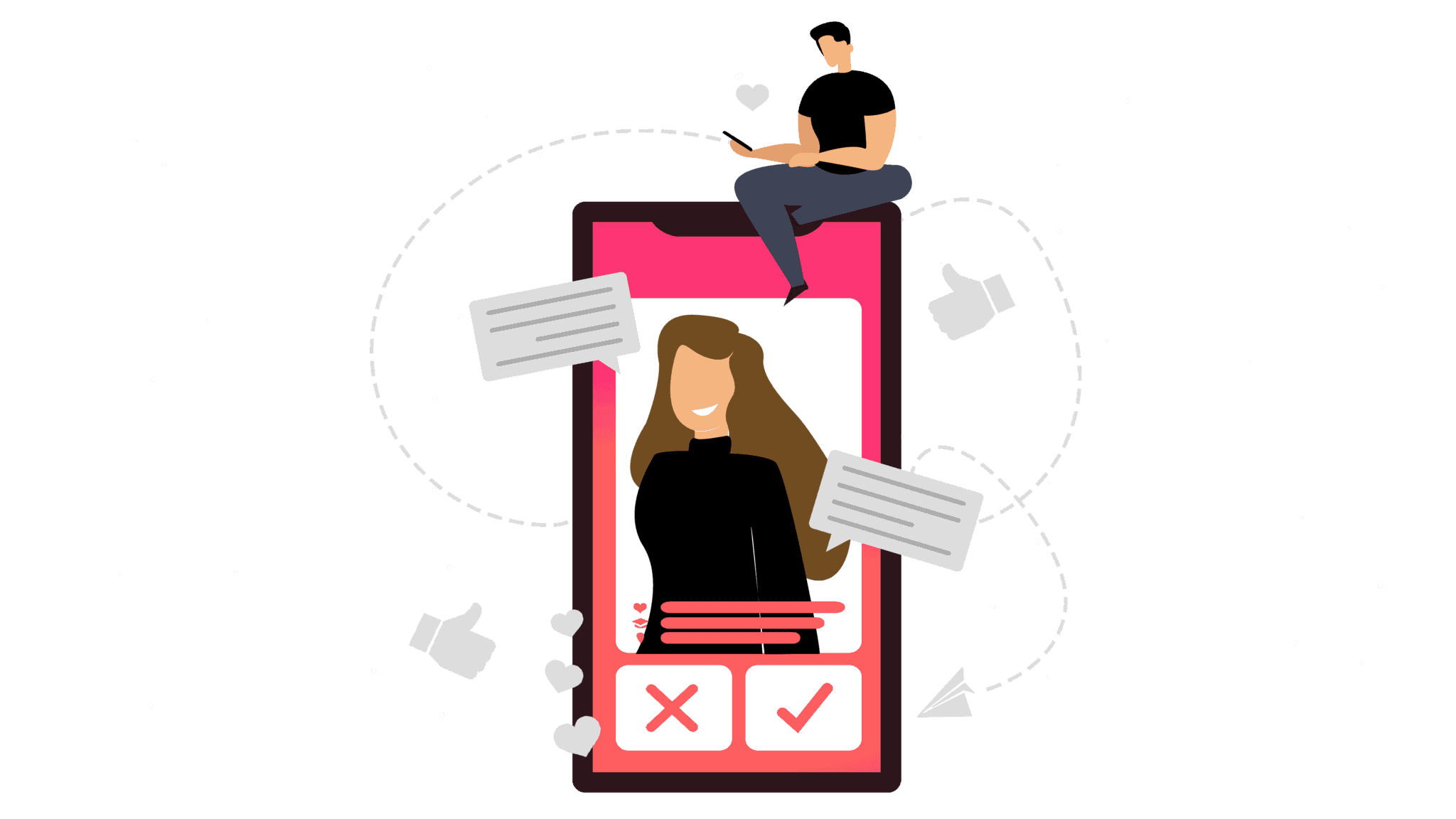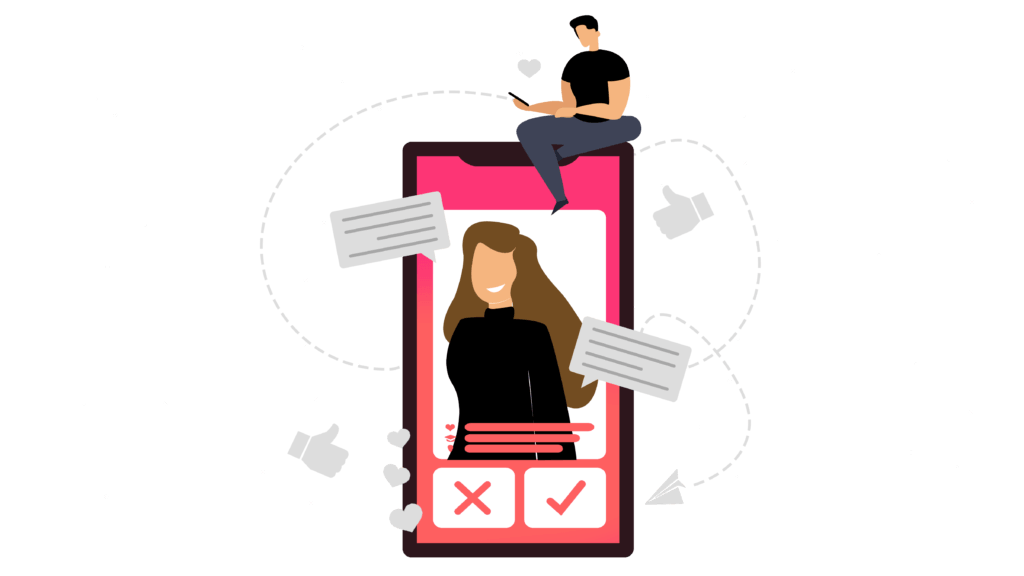 Tinder is a mobile app with over 200 million downloads from its teeming members on android and iOS.
Tinder is the biggest dating website out there.
It is not purely for hookups though (like BeNaughty or Ashley Madison) or only for serious relationships (like eHarmony).
But, It is a dating app known for those interested in hookups and casual dating with its tinder and tinder plus package which allows you to swipe left and right as you receive matches.
Tinder is the notorious application for hooking up.
Definitely more than any traditional online dating site such as eHarmony, Match, or POF.
The only dating website that has a more notorious vibe for hooking up is something like Ashley Madison.
A lot of people use Tinder without knowing what they are getting into.
That is what this study shows that approximately 32% delete it after the first day.
So if you're sitting at home thinking to yourself "should I download tinder" or not, let me first break down the type of people that are on tinder and what they are looking for.
OFL Top Recommendations based on 100,000+ Survey

"Serious Relationships"
"Discreet Hookups"
"Best Course for Men"
"Quick Flings"
"Normal Hookups"
"Our Quiz"
From my personal experience, the majority of people on Tinder are not looking for any sort of serious relationship.
The reason why Tinder is such a popular platform for casual daters or people looking for casual sex is because of the large number of people on tinder plus and tinder.
I was not able to find an exact number of members that Tinder has but I can see that on the Google Play, there are approximately 100 million downloads.
I would assume that there is approximately the same number of downloads with iPhones bringing it to a total of 200 million.
I am not sure how many people are active users, but this is still a very strong member size.
Every single person that I know (including myself) has an overwhelmingly amount of matches on Tinder.
I attribute this to the fact that there are so many people and the majority of people swipe left and swipe right on tinder without even thinking too much more than a couple seconds.
Because you have many matches, it makes each tinder match less special because there are simply too many.
It has in some fashion dilute the quality or uniqueness of a match compared to other dating sites such as eHarmony.
And, this is exactly why Tinder is such a popular hookup application.
The majority of people don't create strong bonds or deep connections with one another.
If one match falls through or the date doesn't go well, they can forget about it within minutes and move on to the next match.
If you do go on a date with a guy or girl from Tinder, you can rest assured that he or she has 10 to 20 other matches that they are currently talking with.
This can be seen as a good thing and a bad thing depending on how you look at it.
This can be a good thing if you are simply playing the field because each date does not need to be taken that seriously.
On the other hand, if you are looking to find love with someone, it is hard to feel that you have something special with one another while at the same time both of you are talking with dozens of others.
If this is okay with you, Tinder can be completely worth it.
Overall though, if you are looking for Tinder to find you the love of your life in real life, I suggest searching elsewhere.
I have found much stronger connections with the dates that I have met on eHarmony or match compared to Tinder.
The individuals on those platforms are looking for longer-term relationships compared to the average swiper on Tinder.
READ ALSO:
Why men fail to find dates online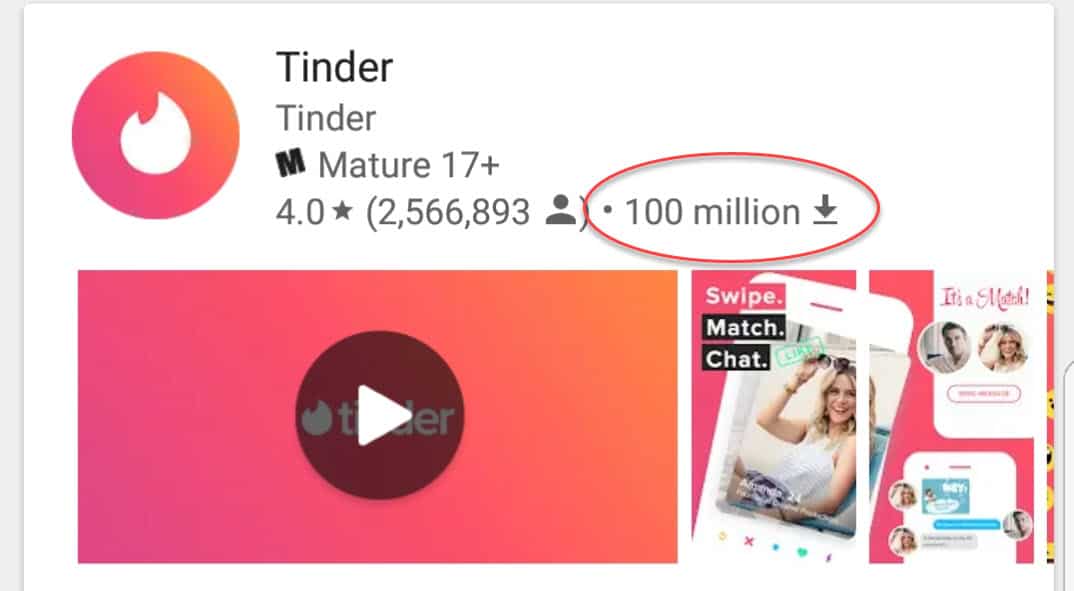 In order for you to figure out whether or not is paying for Tinder worth it, you have to personally weigh the pros and cons of the dating application.
Let's begin with the pros of Tinder.
Tinder is completely free (although there is a paid option that I will talk about later)
Tinder has a huge number of users. And not just in the United States, all around the world.
Tinder works extremely well, especially in large cities. It's not a very good option in smaller cities, you probably already know everyone. However, you can change your location from the city you're in in order to meet people.
It's extremely easy to set up a profile on Tinder and get swiping.
If you are looking for casual dating or hookups, Tinder is a great app.
Okay now let's move on to the cons of using Tinder.
There is an overwhelming amount of fake profiles on Tinder. All you need to do to create a Tinder profile is to have a Facebook account. People create fake Facebook accounts all the time for this purpose.
Tinder can consume a ton of your time if you are not careful. When you have so many matches and are receiving so many messages within minutes in a day, it takes a long time to talk to all of your interests.
If you don't live in a large city, Tinder can be difficult to find new people.
Tinder can be expensive if you decide to sign up for Tinder plus. Although on the other hand, other dating websites also charge a premium.
Tinder plus comes with a whole slew of features that can be helpful in catching the eye of someone that you would like to match with.
Let's talk about some of the features to answer the question " is Tinder plus worth it for guys and ladies?.
The super-like option will send a notification to the person that you super like.
It will make sure that your profile is shown to that person.
This can be very beneficial due to the fact that there are so many users on Tinder that normally your profile might not be seen by the people that you really wanted to be seen by.
You can make sure to be seen by using your profile to sell yourself well to your future lover right on the platform you have chosen.
Although you get one super like per day on the free Tinder account, with Tinder plus you get up to five super likes in a day.
By far this is the biggest upside to Tinder plus because it converts into matches at an alarmingly high rate.
Tinder plus is worth it just for the super likes.
I am not actually sure what this feature is called but I'm going to stick with teleport locations.
Basically, let you move anywhere around the world and swipe in that area.
This can be very helpful if you are about to go on a business trip out of your city and interested in meeting people in the new place that you will be.
This is also very helpful for travelers.
Another reason why this is a notorious hookup application.
These people know that you will only be in their city for a few days and are willing to meet up.
They obviously are not looking for anything serious.
If you accidentally swipe yes or swipe no on somebody on accident, you are able to rewind and change your decision.
Tinder implemented this feature due to the fact that people swipe yes and no so fast and mindlessly that errors are a common mistake.
What would you do if you accidentally swiped no on your future husband/wife?!
If you choose Tinder, you should also know that it is not secure. You can get be scammed by people that do not mean well.
You can at least arm yourself with the kinds of words to look out for during conversation and you can stop and report the person.
You should also increase your chances of finding someone that soothes you by creating a profile that tell it all as you want and use profile pictures that depicts exactly what you want your potential partner to see.
If you decide to take it further with someone you meet on Tinder, you can prepare the visit and make it memorable.
Let's break it down to see whether or not Tinder is worth it.
A Tinder date is worth it if you are looking for casual dating and or hookups.
Although the rare relationship might come out of it, I would look elsewhere if you are only looking for someone serious for actual dating.
I suggest checking out my eHarmony vs match article because those are the top two in my opinion.
In fact, eHarmony costs less than tinder plus now.
Tinder is also worth it if you would like an ego boost or just want to kill some time chatting with tons of interested men/women.
This is by far the easiest way to meet new people.
Tinder plus is not worth the money if you are leaning towards something more serious.
Tinder is also not worth it if you have friends and family that might see you there.
Trust me, If you are on Tinder you better be okay with everybody knowing about it.
Let me know whether or not I answer the question "is Tinder worth it" or "how much is Tinder worth?".
I think that it can be for some people it all depends on what you are looking for.
And obviously, not everyone on Tinder is just looking for a hookup.
There are genuinely good people on there and I cannot generalize the whole entire population of Tinder.
Having privacy policy and cookies alongside being rights reserved on dating apps goes a long way to make users take them seriously.
Make sure you let people know what your interests are in your profile description.
Now, what are you waiting for, get out there and start looking online for love!
Increase your chances of success on Tinder by using the comprehensive guide on constructing your online dating profile.
Trust me, it is worth your time.
Frequently Asked Questions