Ashley Madison is a quick hookup or affair site that opens the doors to a discreet relationship if you are married, or otherwise engaged in another relationship.
Their slogan, "Life is Short, Have an Affair" is perfect for their branding and message.
It is a great site to get on to look for others who want some kind of relationship, even if it is a one-night stand. Ashley Madison is discreet and confidential because it needs to be; it is an affairs website after all.
After reading through our review, We suggest you check out the Ashley Madison site right here.
Everybody on the site knows it is an affair but then, you still need guides to help you choose that perfect match or be chosen.
OFL exclusive offers - Check all of them

"Serious Relationships"
"Discreet Hookups"
"Best Course"
"Quick Flings"
"Normal Hookups"
"Our Quiz"
You will find our Ashley madison tips very helpful as you navigate the site.
Want to know more and get proper guidance? Click here to find the best dating guide ever created for people looking for love online. It's free!
Is your dating app giving you the best chance for success?
Make sure to take our online dating site/app quiz to find out.
People who follow our dating site suggestions have on average 2 more dates per month.
Ashley Madison Review in Video Form
Audio (podcast) form for those of you on the go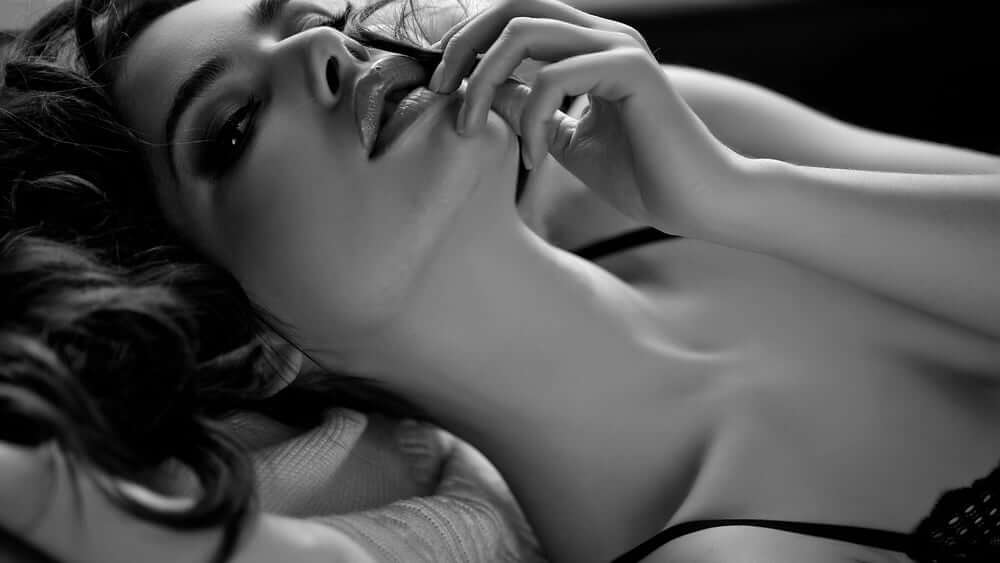 Super funny and banned Ashley Madison Commercials
Why Use Ashley Madison?
Whereas Ashley Madison boasts of a membership base of over 50 million users, 46.99% of them are from the USA. While women use Ashley Madison free, men are required to pay $70 to be able to respond to potential dates. The site has a 1:1 ratio of men to women, making it ideal for affairs dating.
Should females alone be allowed to use every feature on the Ashley Madison dating site for free?
Yes!
Guys need to pay for the services, which is a little sexist, to be honest; but it does help to attract real women to the site – a win-win for everybody.
Ashley Madison had a large data breach in 2015 where the full list of members was stolen and posted on the internet. Nonetheless, since this incident, security has been expanded exponentially, so you can be sure that you are using a safe and secure website.
It also has excellent features for finding women in your area while you're traveling.
It is true, business trips get lonely, so finding a companion becomes important and this is made easy with the search options available. You can toggle your whereabouts within an area or city so that others can be alerted of your presence.
The search results feature is always super easy to use, so if you don't want the site tracking you, there's are easy options and filters for browsing to find the perfect date.
You can also plan ahead and send custom priority messages before you get to your destination, so everything is in order when you arrive.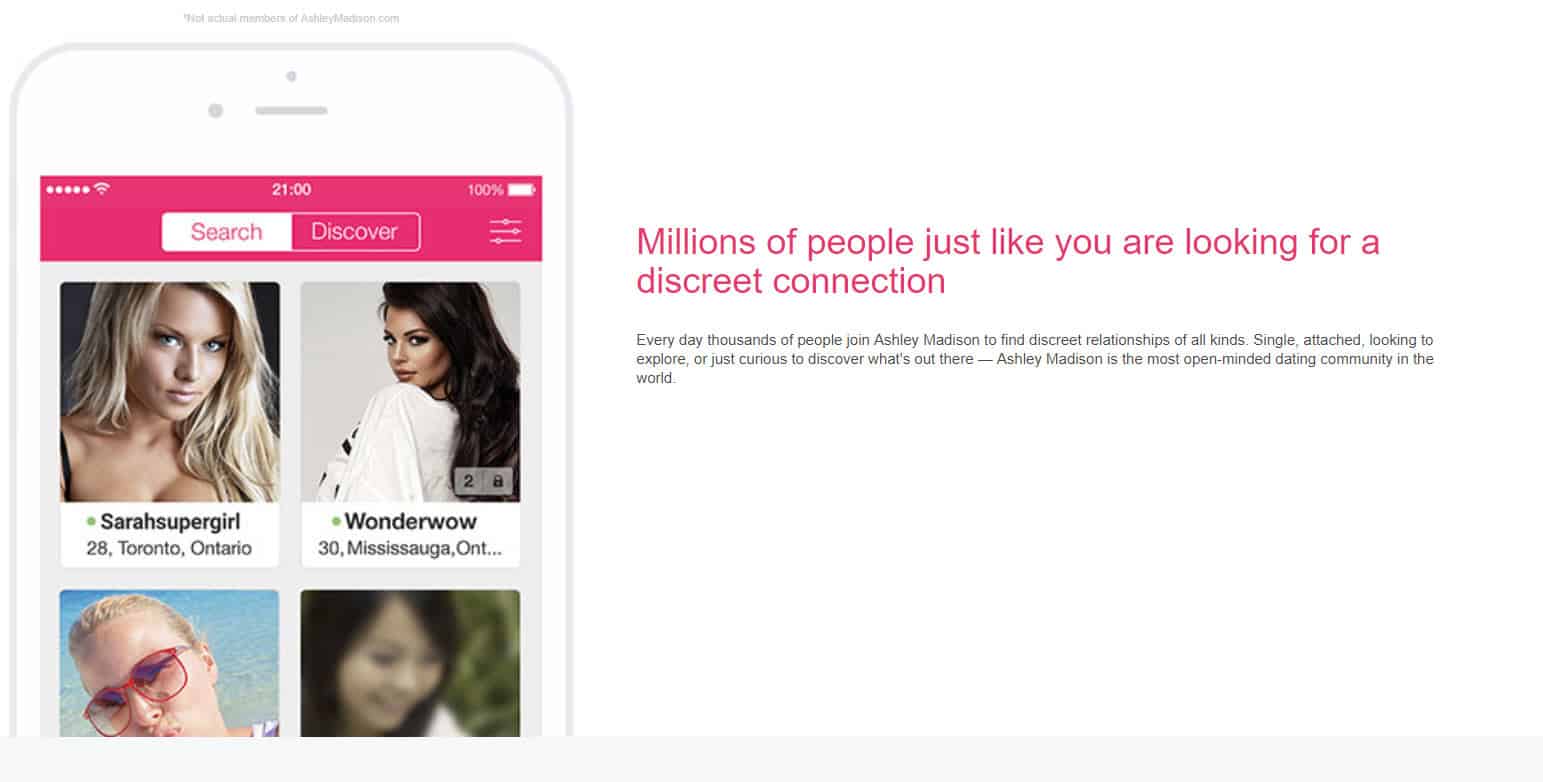 Is Ashley Madison Easy to Use?
The interface is extremely easy to use, even if you aren't super internet savvy. Using the app, – which you can download on Google Play and the Apple Store – is also easy but can be a huge pain to deal with. You can read more about the mobile app below.
Members have consistently praised Ashley Madison for the ease of use and improvements made recently. Using a service that actually works all the time is a big deal for everyone, especially if you are on a monthly membership.
The good part is that it is extremely rare to find the website down or having issues.
In this review of Ashley Madison, any sort of praise will be directed towards the website and the service itself, because the Ashley Madison app is one of the worst apps available.
It has nothing but negative reviews and certainly doesn't even work most of the time.
There aren't any statements from Ashley Madison on whether they plan to change or fix any of the problems that most of their users complain about.
Check out the current design of the Ashley Madison site right here.
How Does it Work?
It works just like most other dating sites, where you can browse through local people looking for their version of a relationship. You can search for people in your local area, and you may find some interesting people there.
Over 50 million people have an active Ashley Madison profile at any given time. There is plenty of local talent to browse through.
It's simple:
Create an account
Start Searching for a Companion
Make Contact
Shake your Groove Thing
The profile that you create doesn't need to have a ton of information on it. That's a good thing since you want to be discreet about the entire process. The less information on your profile and private photos, the more you need to brush up on your communication skills and start messaging in other to get that affair with that person you truly want it with.
It doesn't take long to find the ones you're looking for since there are so many people that use the site every day. If you live in a big city, you'll have no problems with connecting with someone a couple of times.
If you are very rural, you'll probably have to look in the next city over, or you'll have to stick with the neighbor and keep jumping out of the window when their other significant other comes home.
Rough Demographics
Locations and user demographics are essential information to know when it comes to a dating site.
It is especially important for Ashley Madison because it is intended for hookups, extra-marital affairs, one-night-stands, and other types of romping.

The information below is from similarweb.com, which tracks demographic data and ranks websites according to user analysis.
Audience Geography by Percentage of Users:
United States – 46.99%
Brazil – 14.81%
Canada –10.35%
Spain – 4.99%
United Kingdom – 4.07%
The above information is a rough estimate that changes daily. However, it is safe to say that about half of the active users are from the United States.
About half of the users are women, and the other half are men, which makes for a great ratio that is much better than many other dating sites.
Most other dating sites have a high percentage of just men who use them.
Ashley Madison gives women the ability to use all the features of the site for free, which does a wonderful job of bringing in women to help with the ratio.
What Kind of People Use Ashley Madison?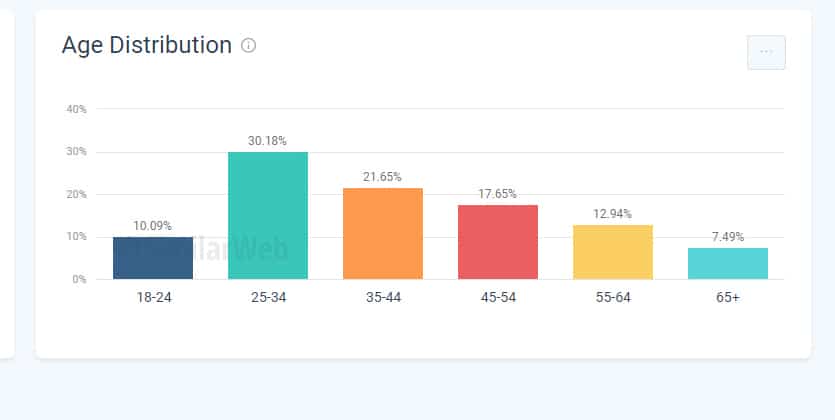 The website advertises that its services are for people that want to have a side affair. Which means that they are already in a relationship in real live.
However, there are many single people who use the site to attract a mate (some people just like partners who are married) and there are plenty of Ashley madison stories and accounts of singles hooking up with singles that find one another through Ashley Madison.
Truly, quite a few use the site for what it is intended for, but others use the site as a single person looking for love because the site is secure and discreet.
Plus, if they feel like getting rowdy, there is the option available to them, at any time.
For the attractive young female users, the site is completely free even though the men must pay up.
As such, there are, of course, those that complain about this policy. But it presents opportunities too – if you ask me.
The way Ashley Madison works, it is free for females, which means you should step up your flirting games and avoid those things that can ruin your profile. It means you need to be at your best to attract the perfect fling. It is an advantage in disguise if you ask me.
This factor, in turn, makes the ratio perfect.
That is why a vast majority of Ashley Madison users have remarkable success when they evaluate what they aimed to achieve when signing up.
They record remarkable success by following this guide that helps them to secure that long-term relationship. Some found a mate, some found love, some found a friend, and others found something more.
Don't be afraid to take that plunge with that person far away, it can work out.
You just don't know what you'll find when you use Ashley Madison to its full potential, which is why it is so fun, and popular among millions.
How Does it Compare?
What do we even compare it to? Ashley Madison is the only site that promotes having affairs.
Ashley Madison is considered a "dating site." So, compared to all the other huge dating sites, like Match.com, Zoosk, OKCupid, and eHarmony, it ranks just as high as all of them.
While the idea of the dating services it renders may be different from a regular dating site, it is still essentially the same thing they provide; Ashley Madison just isn't afraid to get into the taboo. The flirting-with-another-person's-partner kind of taboo.
If you intend to do that, at least do it right and get amazing results.
Interface – 3/5
Zoosk is considered the easiest and best user interface of any dating site. Compared to Zoosk, Ashley Madison is every bit as professional for their website, but the Ashley Madison app is awful.
If you don't use the app, the interface and usability of the website are easy for anyone to use.
Service – 5/5
It also gets a 5/5 for how well the Ashley Madison experience is. Most people find what they are looking for easily.
Just like with many dating sites, there is only so much they can do, so if a creepy dude can't get a date, then that shouldn't be counted against the website he uses. if you are creepy in person at least don't appear creepy on your online dating profile.
Get it together, dude!
Ashley Madison is one of the hookup sites to find expensive sugar babies living the cougar life among its userbase.
If you are a normal person looking to hook up with thousands of active Ashley Madison profiles, you definitely won't waste your time.
You'll have your own Ashley Madison success story to share with others.
App –1/5
Ashley Madison scores a 1/5 for their app, unfortunately. It is nothing like the website.
It is a simplified version, but since 2015, they've introduced some features like sending men messages for free from "girls who are interested." These are actually just bot messages, which are considered spam anywhere else.
Also, the app doesn't work very well and has serious issues frequently so much so that it frustrates most everyone.
Ads are also a huge problem and fill in most of the time that you spend within the app.
Anyone who uses their app is completely disappointed and frustrated by how it works when it works, and the complete lack of freedom to use the service as it is intended which makes it unattractive for iOS and Android users.
Price – 4/5
Is Ashley Madison worth the money and pricing?
Ashley Madison prices are expensive for a normal person. It costs roughly $70 to get going, plus some additional funds to secure credits needed to reach out to people.
If money is no object to you, then this won't matter, but spending almost a Benjamin on a dating service is a bit much, especially because there are other sites that are completely free.
The only problem with free sites is that there are a lot of completely fake profiles and spammers/scammers trying to cheat you out of money.
On the other hand, a lot of people have a ton of success on this website, and most people think Ashley Madison membership rates are worth it.
Though it is pricey for men, the price point is offset by the "no-cost" factor for women.
OFL exclusive offers - Check all of them

"Serious Relationships"
"Discreet Hookups"
"Best Course"
"Quick Flings"
"Normal Hookups"
"Our Quiz"
It basically comes down to who is using the site. If you find that there are women and men on there that are irresistible, and you don't care to spend money, then it is right for you.
It is free to browse the local talent, but only to a certain degree. The only way to figure out if the site is right for you is to get on there and set up a profile.
You don't have to throw money at them immediately, but you can always make a run of it for a month while being open-minded and decide if you like it then.
With sites like Ashley Madison, it is good to take it for a long test drive before making any final decisions to determine if it is right for you.
PayPal payments, pre-paid VISA/Mastercard, gift cards, and credit cards are payment methods on this dating website.
You could check the current price of Ashley Madison right here.
Is Ashley Madison Safe to Use?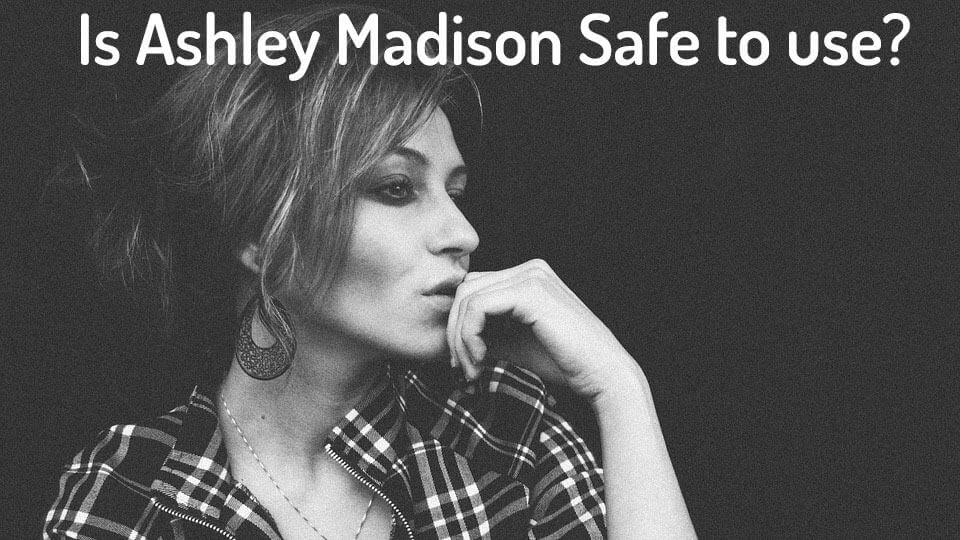 The following information is from Networkworld.com, which reports the facts about networking in the business world.
Quote – "Ashley Madison
Data compromised – 37 million customer records including millions of account passwords made vulnerable by a bad MD5 hash implementation
How they got in – Unclear.
How long they went undetected – Discovered July 12, 2015, undisclosed when they got in.
How they were discovered – The hackers, called the Impact Team, pushed a screen to employees' computers on login that announced the breach.
Why it's big – The attackers posted personal information of customers seeking extramarital affairs with other married persons, which led to embarrassment, and in two cases, possible suicides." – End Quote
The reference to the source listed above can be found at the end of this review.
Although, in the same year, large companies like Vtech, big insurance companies Anthem and Premara, Slack, Experian, T-Mobile, and thousands more were also victims of such hacks.
It was a bad year for hacking, but just like the other companies, Ashley Madison spent a ton of money and beefed up its security so a data breach like that could never happen again.
Since that awful time, they haven't experienced any type of cyber-attack, and members' data remain safe. The rest of the negativity stems from what the site is all about.
It promotes having an affair, or cheating, which rubs on many people the wrong way.
Most of what you'll read about Ashley Madison is either fake or embellishment of some sort, honestly. People are just upset that it is a place to have an affair. But the site isn't just used for cheating on a significant other.
The bottom line is: It isn't all bad, especially when you think about how people are going to have affairs and cheat anyway.
You may as well have a safe place for people to do it. Ashley Madison provides that safe and discreet place to fulfill your needs. when they provide that safe place for both of you, you also have a choice to plan the visit and make it exciting.
The Ashley Madison experience varies for everyone, but it all depends on the purpose of using the site.
Be Aware of Potential Dangers

There are also the general dangers of using online platforms that use personal information. Especially online dating sites, where scammers, fake accounts, and others with nefarious purposes lurk. Be sure to detect those kinds of people with the words they use and get out fast.
There is always the danger of being found out by your significant other as well. If you aren't honest with your hubby or wife, then you are running the risk of betraying their trust.
This situation isn't complicated, though.
It is simple: If you don't wish to hurt the one you're with, betray their trust, or otherwise engage in something they wouldn't approve of, then don't do it.
Honesty is always the best policy.
Avoid Dangers with Spouses
Another sensitive topic that needs to be discussed is when you use Ashley Madison and your spouse tends to show an extreme level of jealousy and views you as property. These situations can become dangerous if your spouse finds out you are having an affair.
Take extra caution when dealing with a jealous or possessive spouse. If you need help getting away from your spouse, or to find help in a dangerous situation, check the link at the bottom on how to stay safe online.
Ashley Madison Pros and Cons
Pros
This site has worked for millions of people looking for some kind of companion in whatever fashion they so choose
The website is easy to navigate after a brief learning curve, even for the uninitiated
Ashley Madison offers women a completely free pass to use the site, which encourages more women, so the ratio is better than other dating sites. There are more women here and you don't want to miss out on the action as a woman, put up your seductive profile pictures to take home the pie
It is safe and discreet, especially since their large data hack, they now take cyber-security extremely seriously
Cons
The app is almost worthless. It breaks down, uninstalls profiles, deletes messages, or crashes itself. Plus, the app is filled with ads and bots with fake messages from girls who didn't send them, spamming your inbox
Most people are completely disgusted with the Ashley Madison app. Another con some may think to be justified is that it costs quite a bit to use the full features of the site
Compared to free sites that offer the same services, it does work better, but the cost is far too expensive
From a business standpoint, Ashley Madison costs double what it should be for men because they feel they need to make up the cost of giving women a free pass
The bot messages and the ads are ruining the experience of Ashley Madison. It is quite disturbing that they would see the feedback left from users and do nothing about it
Methodology
We registered on the Ashley Madison website and tested both the mobile and web versions to conclude.
We came to a conclusion by rating the individual components and features of the site on a scale of 1 to 5.
Our evaluation was based on the site's user-friendliness, cost of premium packages, success rates, and constructive reviews from real users of the site.
Final Thoughts
So, what's our rating for Ashley Madison:

They should focus on having costs as low as possible to encourage new members and users who stay with the site.
That would create a much better environment for people to use the site as intended.
Having ads on a site or dating apps is understandable, it is another source of income for the company, but they must be subtle and never get in the way of the user.
The "bot" messages from fake profiles that the website sends users to get them to buy credits is a type of scam, honestly.
So, in the end, is Ashley Madison worth a 5-star rating? I totally believe so. The drawbacks are insignificant compared to the unparalleled service it offers.
Millions of people cannot be wrong – the website works and brings flirty women to men ready to go all the way and have the fun of their lives.
Knowing how to use Ashley Madison and having the best Ashley Madison profiles will improve your chances.
As a man that pays his bills, you need to have the skill that makes your money speak. Take out those kinds of stuff that fluff your chances on your profile, step up your flirting game and be bold to ask out any woman that tickles your fancy.
Ever created and tried an Ashley Madison account; what do you think about the site and its one-of-a-kind service? Shoot me a comment and I'll get back to you asap.
Tyler out. Thanks for reading.
Frequently Asked Questions
Resources
How to stay safe online – https://www.getsafeonline.org/social-networking/online-dating/
Reference to data hack – https://www.networkworld.com/article/3011103/security/biggest-data-breaches-of-2015.html