Ashley Madison is a unique site in the world of online dating. This (in)famous Canadian site has gained a lot of publicity in the past few years, primarily because of a notorious scandal that happened in 2015.
If you've heard of it, you are probably wondering what exactly happened and if the site is safe to use now.
Keep on reading to find out all about the Ashley Madison data breach, its consequences, and how those issues are being handled at present.
Bonus tip: we have found that you can save a lot on Ashley Madison by signing up on the website (not the app) using this special link.
OFL exclusive offers - Check all of them

"Serious Relationships"
"Discreet Hookups"
"Best Course"
"Quick Flings"
"Normal Hookups"
"Our Quiz"
Also, make sure to check out our full Ashley Madison review here.
Ashley Madison story
The Ashley Madison website has been founded in 2002 in Toronto, Canada. The page's name comes from combining two of the most popular female names in North America, Ashley, and Madison.
It was deemed controversial from the start, as the page is mainly oriented towards married people, and even its slogan is "Life is short, have an affair. "
OFL exclusive offers - Check all of them

"Serious Relationships"
"Discreet Hookups"
"Best Course"
"Quick Flings"
"Normal Hookups"
"Our Quiz"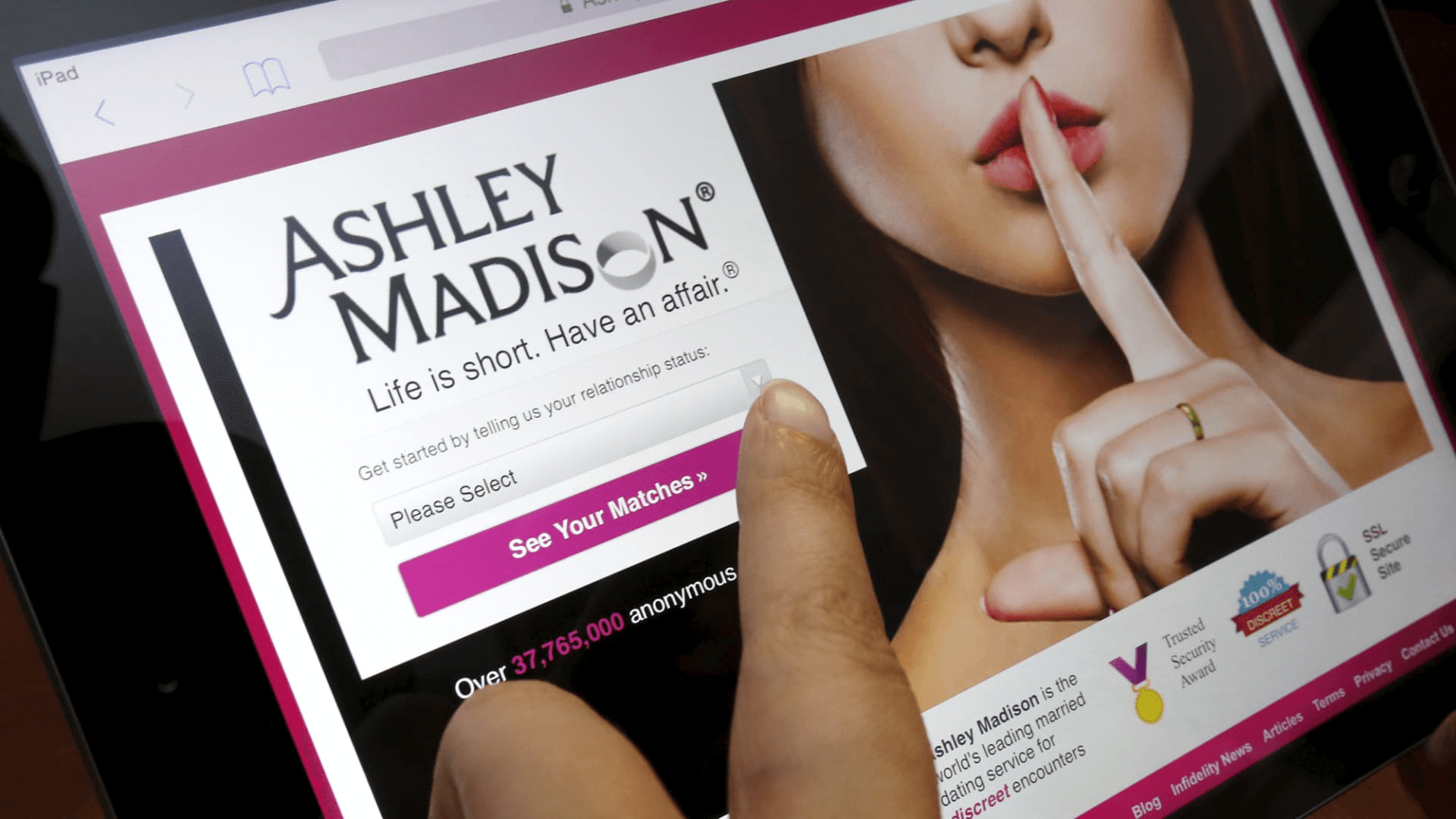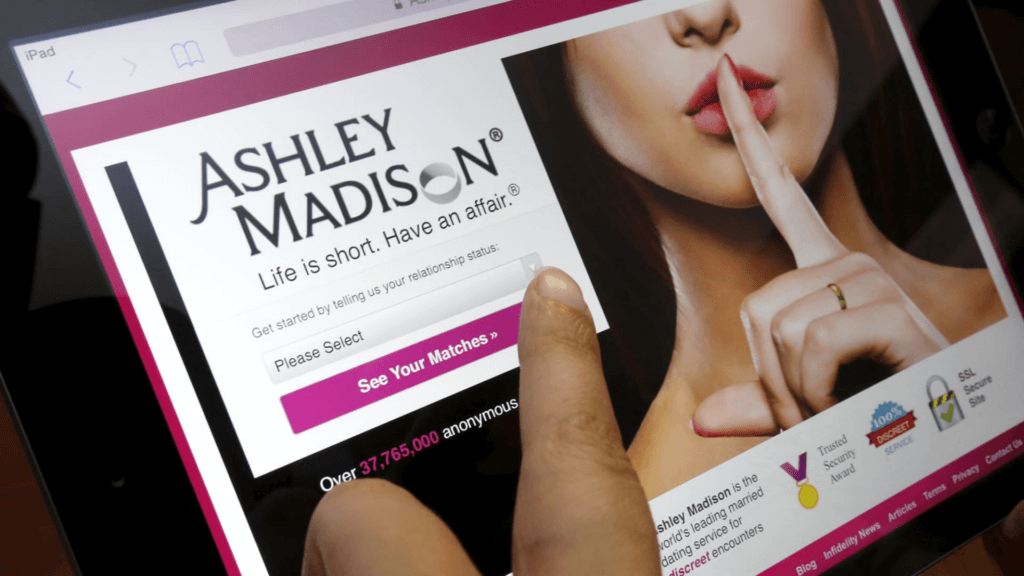 The page has been called a "business built on the back of broken hearts" by many, which also contributed to its negative reception with the public.
Unfortunately, this has attracted the attention of many people, including those trying to take advantage of people having extramarital affairs.
Ashley Madison Hack Attack
In July 2015, a group of hackers called "The Impact Team" stole the personal data of Ashley Madison users and threatened to expose them if the parent company Avid Life Media doesn't shut down both the Ashley Madison site and its sister company "Established Men".
The Impact Team gave them 30 days to do so, but Avid Life Media alerted authorities instead, and thus the internal investigation began.
Data Leak
Three days later, hackers leaked info about the two men from Ashley Madison as a warning. After 30 days has passed, they sent a message "Time is up" and leaked over 10 gigabytes of compressed company data and user details. The list could be accessed through a link on the dark web.
Ashley Madison warned its users to change their passwords, but to no avail, because only a few days later hackers managed to hack all 30 million accounts, even the deleted ones.
This was especially controversial, because Ashley Madison charged a fee to delete accounts, and people were unable to delete their accounts, even when their email was used as a prank or because of a spelling error, without paying. Now it became clear that their accounts weren't permanently deleted even after they paid. This was first published in Wired magazine.
This was extremely shocking, as the data contained more than names and images of people there, it also had their IP Adress, home addresses, phone numbers, real names, and credit card records, which was dangerous for people who work in the army and government.
Avid Life Media issued a press release after the first data dump, in which they asked for information about the incident and detailed their investigation.
This cybersecurity scandal has made everyone wonder who was using the site, and if their names have leaked. This could be checked by visiting one of many pages that had emerged after a scandal that enabled people to type in a name and see if that person was a user of the site.
Second data dump
While the first Ashley Madison leak was mainly focused on leaking user data, the second time this cybercrime happened, it exposed internal data, such as emails from ALM's CEO Noel Biderman and the source code of the website.
The Impact team pointed out the flaws in website security in the interview for VICE after these cyberattacks.
Third Data Leak
The third data leak was particularly malicious, as it revealed a lot of personal details. It mostly targeted government officials and even had them listed by their departments, and there were also lists of people from Alabama, Mississippi, and Louisiana with even the info on how much time they spent on the site.
Extortionists tried to take advantage of this situation knowing that people employed in government and military will not want this kind of info to leak and tried to extort different users for $200 worth of Bitcoins.
The Lawsuit
After the third data leak, two law firms from Canada announced their joint class-action lawsuit on the behalf of all Canadians against Ashley Madison, citing those users who had been affected and their info exposed, and those who had paid deletion fees but didn't get their accounts removed.
They sued the company for $578M.
First tragedy strikes
These events caused much trouble to both the website staff and their users. In August, Toronto police reported two cases of suicide caused by the leaked data aftermath.
The police have pleased the hackers to stop their activities as now people's lives were endangered, but this has not stopped them as they continued to post user data nevertheless.
After the announcement of this tragedy, Ashley Madison offered a $500,000 reward for information about the Impact team and the attack.
More incidents and data dumps
Brian Krebs, the internet security reporter, analyzed the leaked internal emails and published an article in which he stated that the founding CTO of Ashley Madison had hacked another dating site in 2012. Krebs also stated that Mark Steele, the director of security had warned multiple times of vulnerabilities in the site's codebase.
The data dumps continued, this time by the state. Users from California, New Jersey, New York, Arkansas, and Georgia were exposed.
Just seven days after the first data leak, there had been reports of extortion, blackmail, and Identity thefts targeting the exposed users.
Noel Biderman, the CEO that had his emails leaked in the second data dump, resigned after those events. ALM has issued an official statement in which they stated that Biderman stepping down is in the company's best interest and that it allows them to continue providing support for members and employees.
There have also been many claims that most of the female users were actually bots made to engage men in conversations, but this was never proven to be a fact, and even the ALM has denied those accusations.
In July 2017 ALM has settled lawsuits for $11.2 million, there have been changes in the slogan, guarantees on the site, and management, all in the spirit of starting over and making ashleymadison.com a safe and quality platform.
The Impact team has never been prosecuted for this cybercrime.
Consequences
While the Impact team boasted about how they wanted to expose cheaters and close the cheating site Ashley Madison, what they did was not morally acceptable on so many levels.
It is clear they knew that the website will not be shut down as Ashley Madison was the highest-earning website in the ALM group, so why did they insist on it? The simple answer is that they wanted to play and display their abilities, while not caring much about the morality of it all.
First of all, exposing user data made all the users potential victims of extortion, public shaming, and many other scams. Their private info has been made public which made them vulnerable in more ways than one.
Also, as many security researchers pointed out, the company was going toward IPO at that moment, so it is most likely an intentional attack from the competition masked as a moral hacking attack.
Another piece of evidence that this was not done for altruistic and humane reasons is the fact that they published credit card numbers and even if they didn't this revelation has ruined many lives, as psychologists point out, this way of publicly shaming cheaters also hurts their spouses and children more as everyone on social media is aware of those private issues which make it difficult for families to sort out their problems.
It goes without saying that all of the users' lives were changed and that it had affected not just them but their families, colleagues, and lovers, as now everybody knew their secrets.
The most terrifying consequences were for those whose user accounts were made with emails ending in .sa, the Saudi Arabian citizens, as adultery is a crime in their country, and not only that, but it is also punishable by death, so when those hackers leaked customer data they also put their lives on stake and made them criminals in their own countries.
There have also been theories and reports that the person behind this is someone who used to work on the site, and that this was a neo nazi plot as the CEO at the time was Jewish. There have been many online articles mocking his Jewish heritage, but this can't be claimed with certainty.
It is very unlikely that the publishing of users would have stopped even if the pages shut down as it seems that it was also done on purpose to extort users even more and to publicly shame them.
Most common mistakes
At the time of the scandals, hackers also admitted that one of the reasons why it was so easy to hack this data is because the users didn't pay much attention to their security and anonymity in the first place.
There had been multiple credit card transactions made with their company cards which are easily traceable, but also there was this much simpler mistake that many of them did.
A large number of users paid little to no attention to their passwords, and almost everyone on the site had passwords "12345678" and "password" which are super easy to hack, which contributed to such an easy collection of user info.
Users also shared a lot of their personal info in their chats which is never advisable in the online world.
The aftermath
After the lawsuit has been settled and Ashley Madison owned up to their mistakes, and also the CEO resigned, this website has decided to turn over a new page and once again become the best provider of extramarital hookup services.
After the Ashley Madison hack scandal, they have decided to significantly improve their cybersecurity so the website could once again become a safe haven for all those tired souls looking for an escape from their dull and loveless lives. The website has even brought back its famous slogan "Life is short, have an affair" as a sign that everything is as it should be and that its users can once again have their hookups without worries.
Also, they have worked on clearing themselves from accusations of bot activity on their page and are actively working on eliminating such presence from their website. Users are encouraged to report any kind of activity that seems shady and unnatural and this way they help keep the site safe and active.
Nowadays the website has 20.000 new members per month on average, so it is as popular as ever, and the fact that so many people are signing in shows that those security problems are a thing of the past for some time now.
So, if you are thinking about setting up a profile on this site, you should go for it, as the scandal is a thing of the past for almost a decade now, and no other website offers you a hassle-free affair experience.
Now they are taking their security very seriously and have invested in new experts and technologies as a way of ensuring that nothing like the incident ever happens again, and it's easier to do so when you have your past mistakes to learn from.
Just be careful and also learn from the past mistakes of the users, come up with a bit more complicated password, don't share your personal info with strangers, never give your credit card number in a conversation, and if possible, use Paypal when making payments on this site just to be completely secure, but there isn't much of a chance of something like the scandal happening ever again.
FAQ
1. What happened in the Ashley Madison data breach?
When the Ashley Madison data breach happened in 2015. hackers revealed personal info about the users of the site, including their names, credit card numbers, addresses, and more.
The data breach happened multiple times in one month, targeting different groups, first, it was a few users, then the government and military employees, and then even the people who worked at Ashley Madison.
The data breach has changed the way this webpage takes care of its security.
2. How many people were affected by the Ashley Madison data breach?
The Ashley Madison data breach has affected more than 30 million people in over 40 different countries. Those were just the users of the site, but it should be taken into consideration that this scandal has also affected their families, so this number should be multiplied by two or even three.
People who were most affected by this breach were people working in state services, military, politics, etc., and also people from Arabian countries where extramarital affairs are considered a crime and punishable by death. There are still people suffering the consequences of this crime.
3. What is the name of the company that was hacked?
One of the most famous hacking of a website happened to a company called Ashley Madison. This has particularly occupied the public because of the nature of this site. This is a hookup site meant for married people, and as such has gathered a lot of attention from the media and the public.
This was definitely not the largest data breach in history, but it was perhaps the most famous one as it has consequences that impacted people's lives and revealed some of the most intimate details about its users.