So, you have decided to create an Ashley Madison profile. Creating an account on this dating site may appear challenging at first. Here we added some Ashley Madison Profile Examples.
But, as a dating professional, I can assure you that doing this isn't difficult at all. There are just a few simple tips that you will have to follow.
I will thoroughly explain these tips by showing you how to create a successful Ashley Madison profile.
Bonus tip: we have found that you can save a lot on Ashley Madison by signing up on the website (not the app) using this special link.
Also, make sure to check out our full Ashley Madison review here.
Profile Examples for Ashley Madison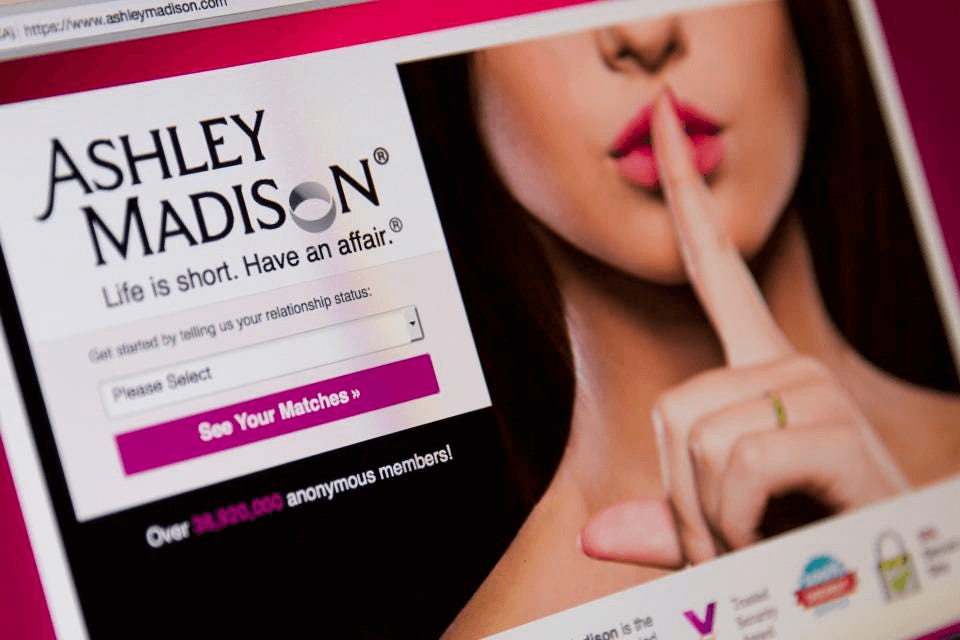 Some of these examples simply feel and read better when you personalize them. Make them sound more like you and less like you generated/copied from the internet. Let's check some of the coolest examples our team came up with:
Example 1:
As a 31-year-old new to the world of online dating, I am excited to meet unique and amazing women on Ashley Madison. I work in finance but also enjoy hobbies like golf, watching classic movies, and spending time in nature. While I may not be great at telling jokes, I hope to make you laugh in person.
Example 2:
My name is Jenna, and I am 25 years old. Despite trying out various dating apps, I have yet to meet someone truly interesting. I am a music enthusiast, scientist, and gym-goer. If we share similar interests, let's give our relationship a try on Ashley Madison.
Example 3:
As a university student, I am not great at writing Ashley Madison profiles, but I am Mark and I am searching for a like-minded girl to spend some time with. My interests include math, basketball, gaming, and hanging out. While looks are not the most important thing to me, if you believe we have something in common, don't hesitate to message me.
Example 4:
I am Macy, a professional Netflix viewer, and biology nerd. I have tried Zoosk, Tinder, and Bumble but didn't have much luck. Now, I am on Ashley Madison to see if blondes have more fun.
Example 5:
I'm a 35-year-old professional looking for someone who can keep up with my busy lifestyle. I love to travel, try new foods, and explore the city. I'm not a fan of drama, so if you're looking for a drama-free relationship, let's connect.
Example 6:
My name is Ryan, and I'm a 28-year-old tech entrepreneur. I enjoy hiking, playing guitar, and trying new craft beers. I'm also a big fan of stand-up comedy, so if you're up for a night of laughs, give me a message.
Example 7:
I'm a 32-year-old nurse, and I'm looking for someone who can appreciate my dedication to helping others. I enjoy reading, watching movies, and trying new recipes. If you're looking for someone who is kind and caring, let's connect.
Example 8:
I'm a 27-year-old graphic designer, and I'm always looking for new inspiration. I enjoy going to art galleries, taking photos, and exploring new neighborhoods. If you're a creative person, I'd love to hear from you on Ashley Madison.
Example 9:
I'm a 40-year-old lawyer, and I'm looking for someone who can keep up with my busy schedule. I love trying new restaurants, going to concerts, and watching sports. If you're looking for someone who is ambitious and driven, let's connect.
Example 10:
My name is Sarah, and I'm a 29-year-old teacher. I enjoy hiking, yoga, and reading. I also love to travel and learn about different cultures. If you're looking for someone who is open-minded and adventurous, reach out.
7 tips for creating a successful Ashley Madison profile
Here are a few tips for creating a good dating profile:
OFL Top Recommendations based on 100,000+ Survey

"Serious Relationships"
"Discreet Hookups"
"Best Course for Men"
"Quick Flings"
"Normal Hookups"
"Our Quiz"
1. Profile size
A lot of people join Ashley Madison with the intention of finding a hookup, but if you want to be successful in this endeavor, a few things about the length of your profile should be kept in mind.
Try not to write pages upon pages about yourself. Keep your bio relatively short but informative.
Here is how to do this:
First of all, instead of explicitly stating what you like, provide an example that shows off your interests. Instead of saying you like reading, provide a quote from your favorite book.
By doing this, you will appear more interesting and eloquent, which will definitely encapsulate the attention of the woman you like.
Next, if you want female users to be interested in your online dating profile, don't use simple language and adjectives to convey your personality.
This may make you sound like a bot, or like an uninteresting person.
Instead, use full sentences and examples to describe who you are and what you like.
Finally, this may sound self-explanatory but it should be kept in mind nonetheless: don't talk about your past breakups or even the current marriage/relationship you're in.
The bio in your Ashley Madison account is a preview of who you are, so don't focus on your negative experiences.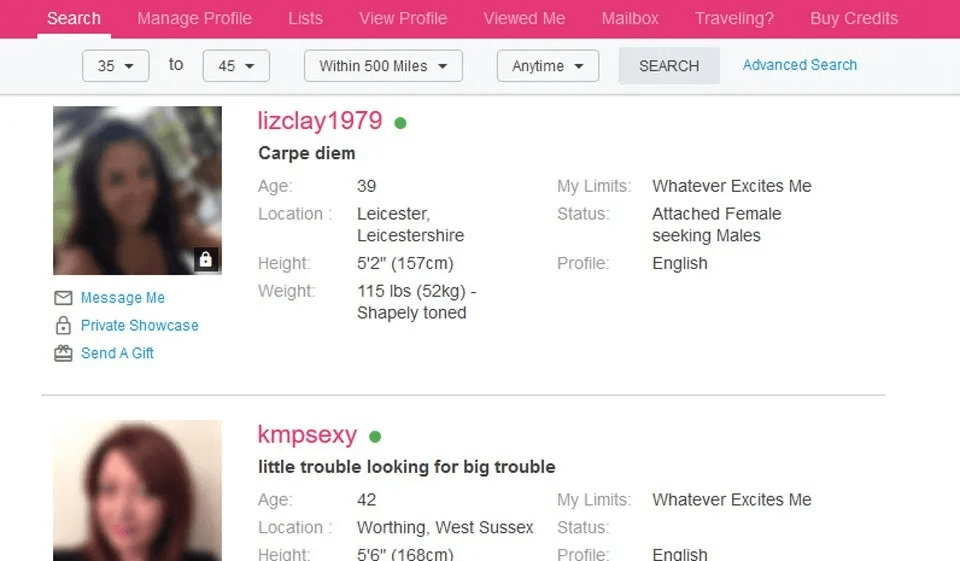 Instead of this, you can talk about your positive real-life experiences, and the expectations you may have for this extramarital affair.
You can even tell a joke to bring a smile to the face of the woman you like which will convey a positive association to your profile.
2. Add a photo
According to Ashley Madison reviews, uploading a profile picture greatly increases the success rate of dating profiles.
Looking from the other person's perspective, this makes a lot of sense, as we all want to ensure that we are not talking to a scammer.
Here are the benefits of adding a profile photo:
It makes you appear more trust-worthy
As I have previously mentioned, a profile photo ensures that your interlocutor trusts you because you will be proving that you are a real person.
This trust is a great advantage that will inevitably increase your chances of being successful in married dating.
It is not uncommon for many Ashley Madison profiles to not include a profile pic.
However, hoping that the woman you like will be intrigued enough to talk to you based on your bio only isn't a good course of action.
Many female users specify that they will not talk to male users who don't include a profile picture on this dating app, so including one is very important.
It is possible to be discreet
You may not want to upload a profile picture because you'd like to hide the fact that you are an Ashley Madison member.
But, a solution for first-time users like you exists. There are discreet photo tools that will allow you to control who can see your photos.
You can even blur out some parts of your profile pic, or choose to keep your photos in a private gallery and share your private photos if and when you decide to.
3. Be honest
When creating a profile on online dating sites, it may be tempting to not tell the truth in order to attract a woman on the Ashley Madison app.
However, lying in your bio will definitely result in an unsuccessful relationship. This is because the person you are talking to will sooner or later find out you lied and suspect your profile is fake and a scam.
In order to ensure you utilize this dating platform in the best way possible, be honest about who you are and what you want.
Using your real name and being honest about your expectations and personality will prevent people from thinking you have a fake profile, again establishing trust in the relationship.
Also, being honest and direct is very attractive to female users.
Instead of lying in order to hide your insecurities, try amplifying the parts of yourself that you like.
Doing this will boost the success of your profile greatly.
4. Use the "My Perfect Match" section
This is a rarely used but very useful feature on Ashely Madison.
Alongside winks, virtual gifts, and the traveling man features, this is the feature that will ensure success in using this online dating service.
This feature allows you to say who and what you are looking for in your extramarital affairs.
You should try to be as specific as possible when searching for like-minded Ashley Madison users.
For example, if you are interested in finding married people like you who are cheaters, write that in this section.
You can even lay out your preferences for personality or looks, which will make your search for the perfect match easier, and show female users that you are confident and know what you want.
5. The "Traveling Man" feature
As I have mentioned before, this is another important feature of the Ashley Madison dating website.
This feature allows you to chat with someone you are interested in before you travel to their destination in order to ensure a hookup once you meet them in real life.
By doing this, you are making sure that the two of you are compatible, and you will able to scan through the user base in that region and maybe even arrange multiple hookups.
This feature provides a number of options when it comes to the nature of relationships that are formed using it.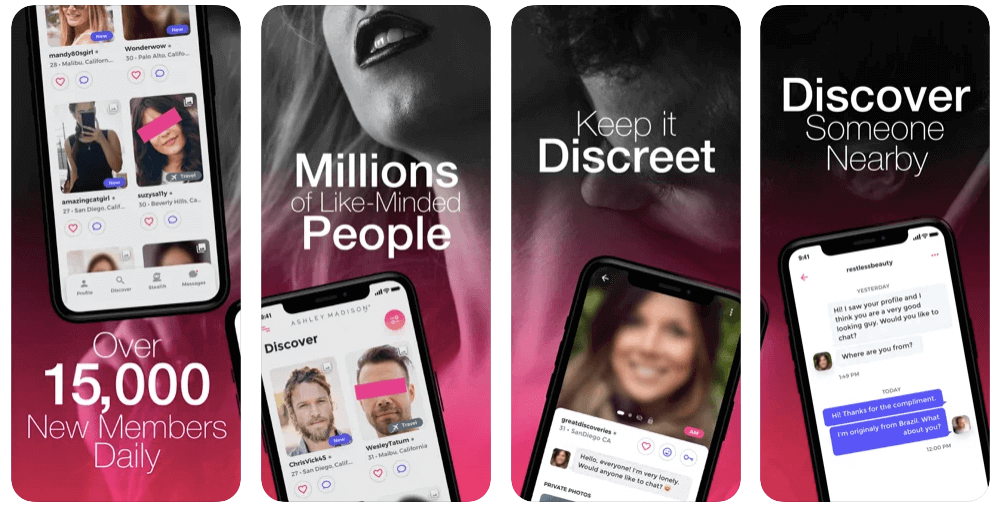 If you are looking for a fun and no-strings-attached relationship, that can easily be arranged and communicated.
If, however, you want to have a deeper and more romantic connection, this feature is perfect for you as it allows you to discuss possible dates regardless of where you are located at a particular moment.
6. Purchase credits
The credit system is one you absolutely have to be informed about if you want to have a chance of finding a hookup.
Creating a long-term extramarital relationship will require a larger number of credits,
In short, you need credits in order to chat with female users, and credits are purchased with real money.
You will only have to pay for the services you use, so you should be picky about which ones you use and which ones are and aren't working for you.
On the home screen of the app, you will see a button that says "buy credits". By clicking on this button you will be able to choose a credit plan and pay with your credit card.
A) Credit plans
There are three plans when it comes to buying credits in bulk:
Basic Plan-this plan gets you 100 credits for $59
Classic-this plan gets you 500 credits for $169
Elite-this plan gets you 1000 credits for $289
There are a few benefits that the Elite plan has, and those are:
Access to "Ashley Madison Premium"-this feature provides you 24 hours of free messaging with as many women as you want
"Priority Man" status-this status means that your name will come up higher when women search for hookups, making your profile more popular
There are a few things that you can do with the credits you have.
Firstly, you can sign up for a Member Initiated Contact fee. By doing this you will be able to both read and respond to messages that other users have sent you without paying.
However, this feature is free for only one month. After this, it will cost you $29.99 each month.
If you are a frequent user of Ashley Madison and don't mind getting a few more notifications and talking to multiple people at once, this feature could actually save you some money.
Secondly, you can use your credits for their primary use, messaging.
b) The Credit System
Here is how the credit system works:
It will cost you 5 credits to respond to a message and 5 credits to open a message someone sent you.
Then, chatting with someone live for an hour will cost you 50 credits, for the following two you will be charged 30 credits and 20 credits respectively.
Last but not least, you can use your credits to purchase virtual gifts.
There are different types of virtual gifts, and their prices vary from 20, 30, and 50 credits per gift.
Purchasing virtual gifts is a great way to catch a woman's attention in a quick and effective way, so investing in them is a very smart move.
7. Create an interesting nickname
It is mandatory for all users of Ashley Madison to create a nickname, so making up an interesting one is a great way to ensure the success of your profile.
A quick google search will show you what usernames are not smart to use, and those usually include phrases related to sex or something inappropriate.
It is important to remember that, even though the female users on this app are usually looking for a hookup, they may also be looking for a deeper connection.
A funny or clever username is therefore more likely to pique their interest as they don't like feeling objectified even though your encounter can end in a hookup.
Conclusion
All in all, creating a successful Ashley Madison profile isn't difficult to do if you pay attention to a few important things.
It is crucial that your profile is both concise and attractive, and special attention should be paid to the form of expressing your personality as that can be detrimental to your success.
Also, being honest and adding a profile photo will greatly improve your chances of finding your match.
You should also explore the features that Ashley Madison has as not many users utilize them to their full potential.
Using these features will not only make your profile look more complete, but they will also ensure you find a partner who matches your needs and expectations, which can even lead to a long-term arrangement.
Also, it is important that you are informed about how credits work, not only because you need them to use the app, but because using them to purchase virtual gifts can boost your chances of finding what you are looking for.
Lastly, creating a unique username is another important detail of a successful Ashley Madison profile.
FAQ
1. How much does Ashley Madison cost?
The cost of Ashley Madison will highly depend on what plan you choose to use (Basic, Classic, or Elite) and on how frequently you use the app.
The more time you spend using it, and the more people you talk to, the more you will have to pay.
2. Does Ashley Madison work?
Yes, it does! Ashley Madison is one of, if not the most successful dating websites for extramarital affairs.
The simple design and many features of this app ensure that its users easily navigate through it and are successful in finding a lover outside of their marriage.
3. How to cancel an account on Ashley Madison?
To cancel your profile, you will have to open Manage Profile, then Manage Subscriptions and click on the subscription you intend on canceling.
To fully delete your profile open Manage Profile and select Delete Profile. This will delete as much of your personal information as possible.