So, you are interested in finding a dating site for extramarital affairs, and you came across Ashley Madison. You might be wondering what this site is.
Because of my many years as a dating professional, I can assure you that I will be able to give you all the necessary information to fully understand what this dating site is.
I will explain the nature of this site and its features in a comprehensive way, guaranteeing that you will get a good idea of what this dating app is.
You will learn:
What is Ashley Madison
Payment options
Features
Security and how to stay safe from scammers
Bonus tip: we have found that you can save a lot on Ashley Madison by signing up on the website (not the app) using this special link.
Also, make sure to check out our full Ashley Madison review here.
What is Ashley Madison?
Ashley Madison is an online dating website targeted at married people who are looking to find an affair.
This Canadian site was created in 2002. and ever since then, it has proven to be widely successful in helping Ashley Madison users find what they are looking for.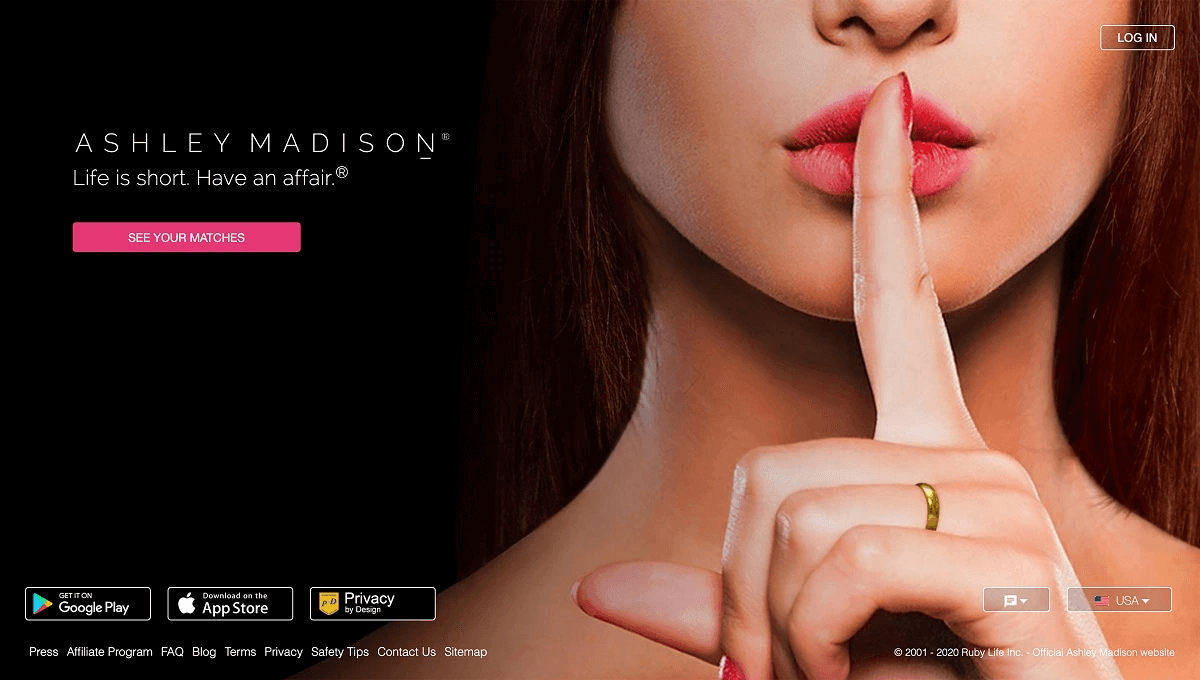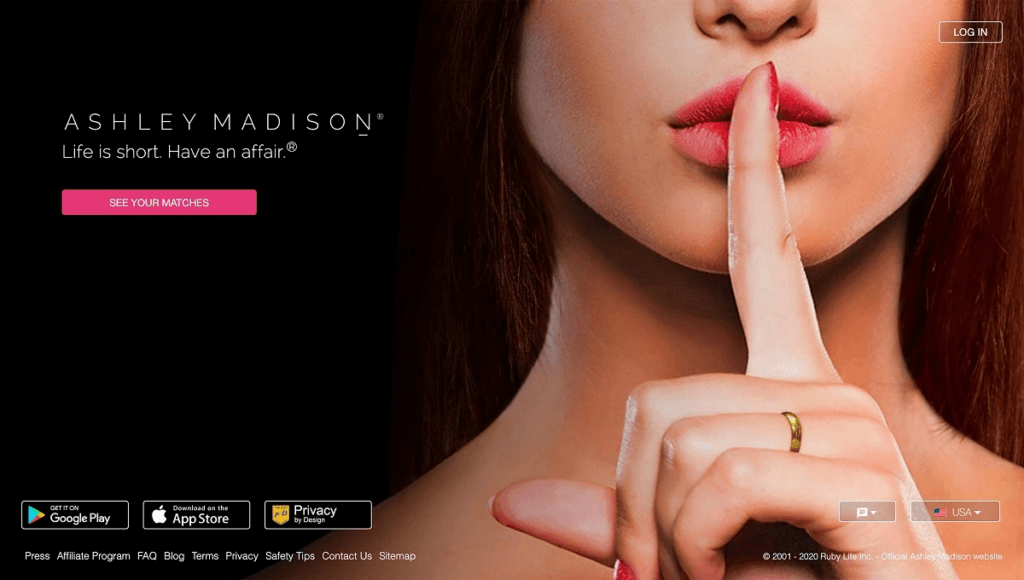 Because of its many features and discreet nature when it comes to payment methods, it is safe to say that this site is one of the most successful dating sites for anyone who's looking for some action on the side.
The Ashley Madison mobile app can be downloaded via Android and iOS, making it available to everyone looking for a hookup.
According to Ashley Madison reviews, there are a plethora of satisfied Ashley Madison members who have found a hookup in a quick and easy way.
This guarantees that not only is this site legit, but the success rate of its users is quite high, making it a great choice for married people in search of a hookup.
Payment Strategies
When discussing this online dating service, it is necessary to go over the different payment strategies that are offered to its users.
Firstly, Ashley Madison works on a credit system. This means that if you, as a man, want to use this site, you will have to purchase credits.
Contrary to that, women who decide to use Ashley Madison and its many features can do so without paying anything.
All new members must choose one of the three available payment plans, which are as follows:
The Basic Plan-if you opt for this plan, for the price of $59 you will get 100 credits
The Classic Plan-if you opt for this plan, for the price of $169 you will get 500 credits
The Elite Plan-if you opt for this plan, for the price of $289 you will get 1000 credits
Also, when it comes to payment methods, you can pay with either your credit card, PayPal, or even a gift card if you would like to be as discreet as possible.
OFL Top Recommendations based on 100,000+ Survey

"Serious Relationships"
"Discreet Hookups"
"Best Course for Men"
"Quick Flings"
"Normal Hookups"
"Our Quiz"
All in all, if you are a male user of this site, you will have to buy credits at some point.
What can be done with credits?
As credits are the currency of Ashley Madison, it is important to know what you can do with them.
Depending on how much money you are willing to spend, there are different features to choose from, ranging from basic to more special ones.
Messaging-messaging for male users costs 5 credits per message, whereas for female users it is completely free
Priority Man-this feature is granted to elite users and it puts your profile higher in search results, which increases the chances of a woman finding your profile
Virtual Gifts-this is a great way to make a conversation more interesting; when talking to a woman you like, you can send her a virtual gift to show her that you aren't stingy with money
The cost of Virtual Gifts can be 20, 30, or even 50 credits depending on the particular gift.
Traveling Man-this feature is catered toward those who are looking to find a hookup while on a trip
This feature lets you talk to anyone in the world and arrange a meeting via the Ashley Madison App, guaranteeing that you will have an extramarital affair even before you leave your country
What can be done without paying?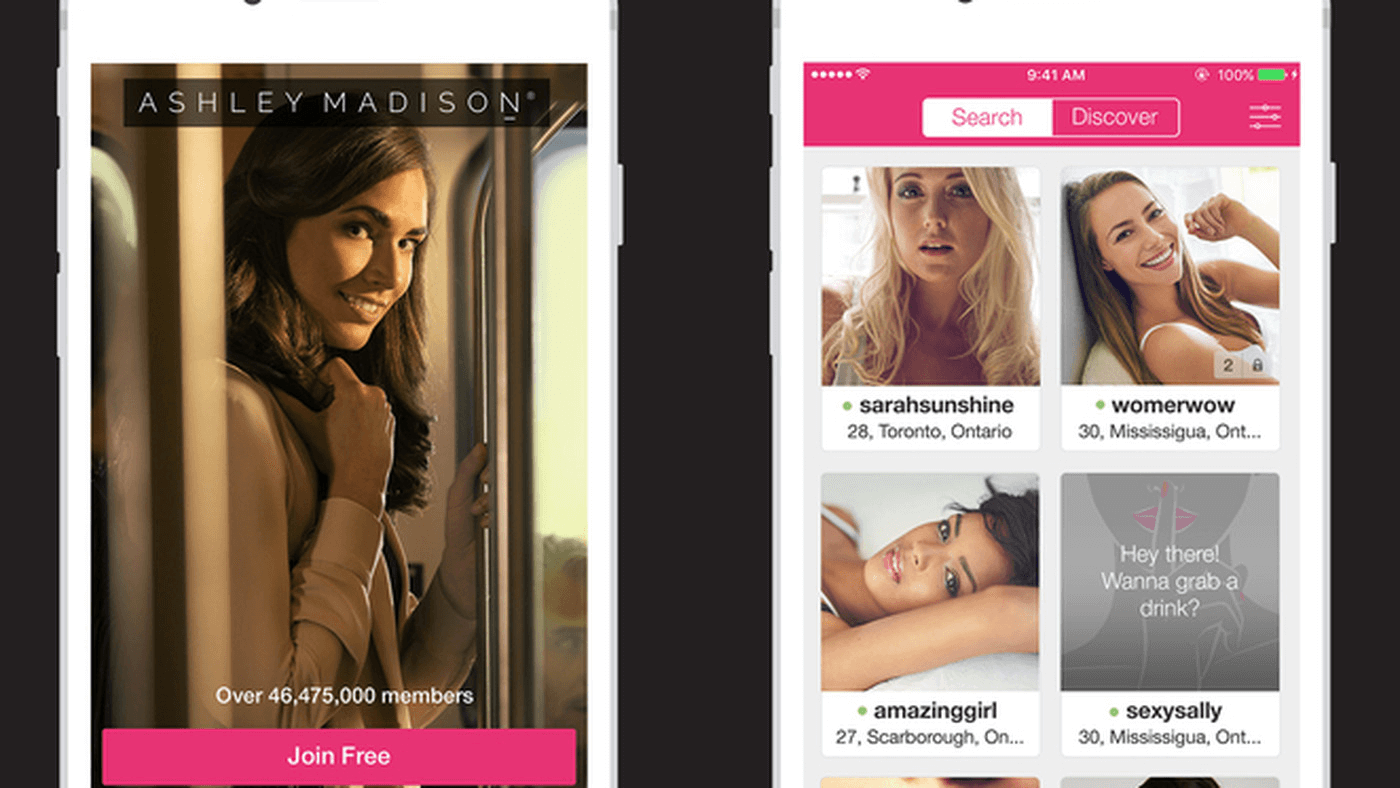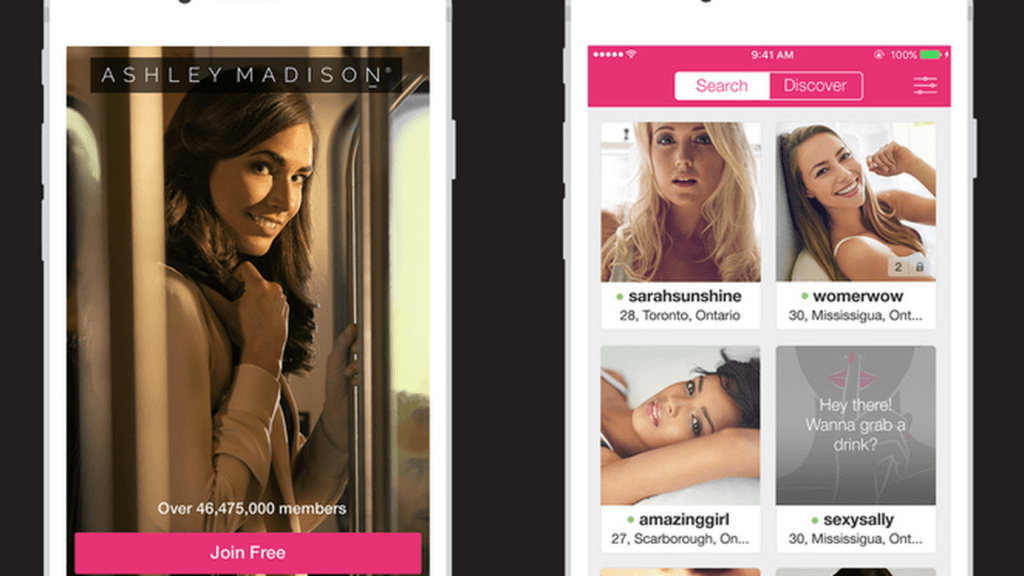 If you are planning on using this dating site, you will have to spend a certain amount of money; however, there are a few things that can be done for free.
Creating an account-Ashley Madison allows you to create an account for completely free, and you will also be able to look around the site and use the basic version of it for free.
Also, when creating a profile, make sure you write a good bio and add a profile picture as this will improve your chances of succeeding in married dating.
One free message-After you create an account, you will be granted a single free message to a woman you like.
However, you will be charged for all messages after that initial one.
Messaging for women-As I have previously mentioned if you are a woman looking for an extramarital affair, then using the Ashley Madison website will be completely free for you.
You can open messages, reply to messages and start conversations without paying anything.
Sending Winks-If you are not sure how to start a conversation, sending a wink is a great thing to do.
Winks are equivalent to likes on social media platforms, and, as they are free, you can send as many winks as you want, granting a response from more ladies.
Free Trial-If you are unsure if this hookup site is the one for you, the option of a free trial will greatly benefit you.
This free trial will last for 30 days and after those 30 days, you will have to pay in order to keep using the app.
Scammers and Bots
If you are wondering if scammers and bots exist on Ashley Madison, the answer is yes.
However, as with any other dating site, anyone can create a fake profile, and scams aren't unusual.
How to spot scammers and bots
It is, however, important to know how to spot these people, and here is how to do that:
1. Look through their photos
Usually, those with fake profiles will not have their photo on any dating site, and they might even use celebrity photos instead.
Or, they won't even have any photos on their profile, and if they aren't willing to share them, that is a big red flag.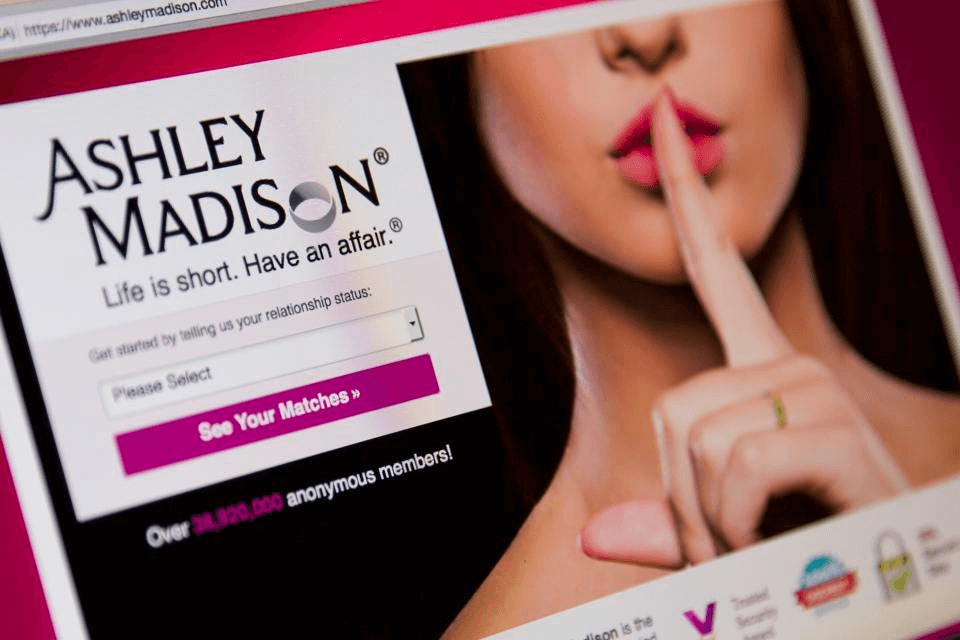 2. Take a look at their bio
Bots are highly unlikely to have carefully curated bio sections on their profiles.
Check for any grammatical errors, or even bios that are repeating, these are all clear signs of a fake profile.
3. Stop the conversation if they demand money
It is not uncommon for bots and scammers to ask users of this dating site for money.
They do this by making you think it's an emergency, however, giving them your money and/or bank information can be very dangerous as you can get yourself involved in a money laundering scheme.
So, if the conversation suddenly shifts to this topic, the best course of action is to block the user who is asking you for these favors.
4. Take note of their conversation skills
If nothing else seemed suspicious until this point, you should still be careful.
It is normal for users of an Ashley Madison profile to be a bit shy at the beginning of a conversation, but if their shyness becomes too suspicious, beware.
Also, if their messages don't make a lot of sense and aren't related to one another, this is another sign of a bot or a fake profile.
5. Ask personal questions
This is another great way to check if you are talking to a real person or not.
You can take some details from their profile and ask them about themselves, and if their answers seem unusual and fake, you are probably not talking to a person that exists in real life.
Conclusion
All in all, if you are getting bored with monogamy and want to try out online dating sites targeted toward married people, Ashley Madison is a great option for you.
Staying informed about what this site is and how the credit system works is extremely important if you want to have a positive hookup experience.
Once you are familiar with all of these pieces of information, you can start your journey to finding a partner for your extramarital affair.
As the Ashley Madison motto says – life is short, have an affair.
FAQ
1. Does Ashley Madison work?
If you decide to create an Ashley Madison account, the chances of you finding a hookup are extremely high, as this site is one of the most successful hookup sites.
So in terms of finding a hookup, or even multiple hookups, Ashley Madison works perfectly.
2. Is Ashley Madison legit?
Yes, Ashley Madison is a legit dating site filled with real users looking for a hookup.
So if you are concerned about whether or not this site is a scam, there is nothing to worry about, as many users talk about the legitimacy of the site.
3. Is Ashley Madison worth it?
Depending on what features you want to use, the Ashley Madison cost will vary.
However, no matter what payment plan you choose, all Ashley Madison users are satisfied with the results.
So, according to Ashley Madison reviews, the price of this dating site is absolutely worth it.