If you're wondering which dating website is better between Match.com or OkCupid, look no further, You have reached the ultimate comparison guide, pitching these two popular dating sites head-to-head.
I will be comparing these two dating services on the five most important factors so you won't be left guessing.
I should stop blabbering, Let's get right into it!
Is your dating app giving you the best chance for success?
Make sure to take our online dating site/app quiz to find out.
It's a fact that people who follow our dating site suggestions have on average 2 extra dates per month.
OkCupid vs Match.com in Video Form
Audio (podcast) form for those of you on the go
Read more: The Ultimate Guide to Online Dating for Men/Women in 2019
OFL exclusive offers - Check all of them

"Serious Relationships"
"Discreet Hookups"
"Best Course"
"Quick Flings"
"Normal Hookups"
"Our Quiz"
Two of the most popular places online to go searching for a partner (or a hookup) are Match.com and OkCupid.com. Coincidentally these two websites appear to be vastly different from each other as one is a paid online dating site (Match.com) whereas the other is a completely free online dating site (OkCupid.com).
Indeed you might be wondering why would anyone want to compare a free website with a paid website knowing that there will be significant differences in both sites, especially given the already popularly held belief that "free" is inferior.
Well forget your beliefs about "free" and see how well OkCupid stands up to Match in this head to head review of which site is best. Make sure to check out my reviews of Match and OkCupid! Is OkCupid good?
Is Match.com good, can it match others in the best online dating sites category? Let's find out once and for all!
Match vs OkCupid Quick Numbers
According to the website similarweb, Match.com receives 35 million website visits per month, while Okcupid receives 100 million visits per month. Both dating platforms have approximately half female and half male users. OkCupid has slightly more males at 53%, whereas match.com has 52% female users.
Both dating sites have the majority of the users between the ages of 25 and 55 years old, but match.com has much more users between the ages of 45 to 65+.
The cheapest subscription price for Match costs $11.99 per month, while OkCupid is a free dating website with the option to upgrade to a premium account for $9.95 per month.
Both Match.com and OkCupid receive the majority of their users from the United States, the United Kingdom, and Canada. OkCupid however, receives tons of traffic from dozens of other countries as well.
Most of this information comes from similarweb.
1
2
| | Match.com | OkCupid.com |
| --- | --- | --- |
| Visits/Month | 35 Million | 100 Million |
| % of Male Users | 48% | 53% |
| % of Female Users | 52% | 47% |
| Cost Per Month | $11.99 | Free/$9.95 |
Match vs OkCupid – Overview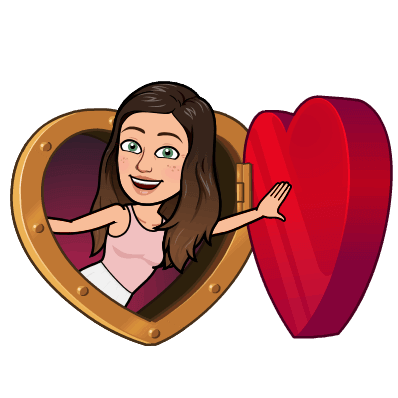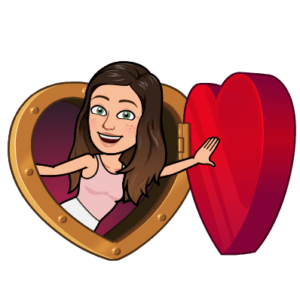 Match.com is an online dating site that focuses on bringing compatible singles together that are searching for a committed long-term relationship and marriage.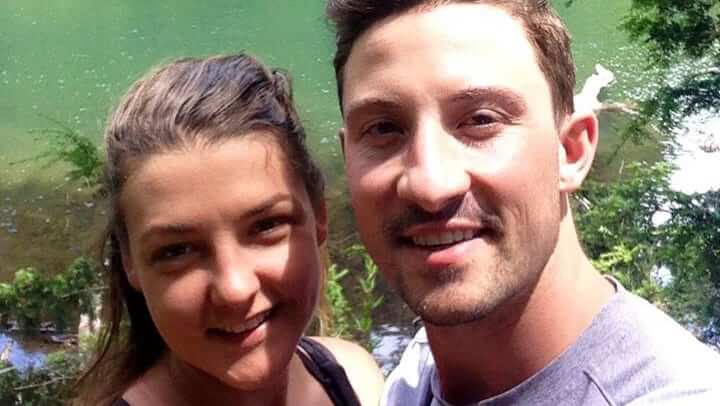 Unlike Match, the primary objective of OkCupid is not to marry you off or put you in a committed long-term relationship (although that has happened to users who use the site), but to connect you with different individuals (preferably singles) from diverse backgrounds.
People who use OkCupid are mostly out to meet new people, make friends or connect for a quick hookup after all not everyone wants to get married.
Both websites have a matching system; however, Match.com system is far superior to that of OkCupid. But make no mistake the matching system that OkCupid use is pretty good, especially for a free website.
Be sure to also check out the Match vs eHarmony comparison as well.
Here is a super cute musical put out by match.com 🙂
Here is a cool little video put out by the creators of OkCupid as well!
Ease of Use / Site Navigation, Layout, and Design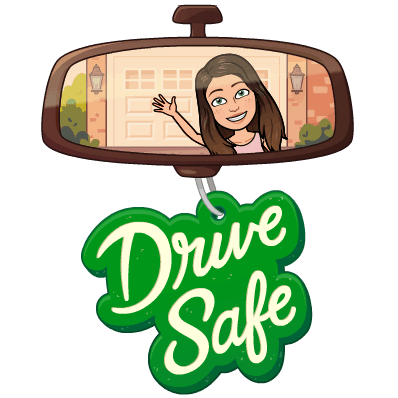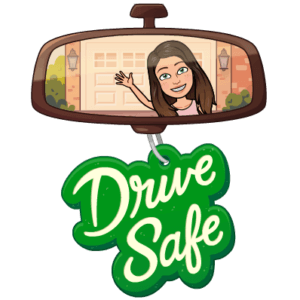 Both OkCupid and Match are quite easily navigated and easy to use. Match is nicely designed, and you will notice straight away that their developers have done all that they can to make sure that the site's beautiful graphics does not detract from the content that is on the site. Check out the current layout here.
Both navigation and design work very smoothly on mobile devices, tablet as well as the desktop version.
OkCupid though easy to use is not exactly hugely attractive; however, they have done well to keep the site simple. The only drawback with Match.com here is that someone who is new to online dating might feel overwhelmed when using their website in the initial stages.
Check out the current layout here. Just like with match.com, OkCupid also has a mobile and tablet layout as well.
Let me quickly add here, if you think there might be some dangers in online dating, you might want to check out our definitive article about the pros and cons of online dating.
The overall winner for design and navigation:
Popularity and Success Rates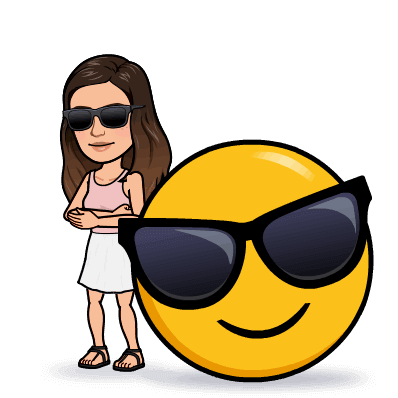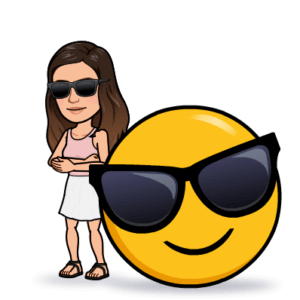 Both Match and OkCupid are popular sites, the only difference being that Match offers its services to more than 20 countries in 15 different languages.
Both sites boast more than 10 million users; well Match.com certainly has more with closer to 20 million (or more) users. So if popularity is what you want both sites have that covered.
In regards to the success rates of both websites, match.com claims that it leads to more marriages, relationships and overall dates than any of its competitors. It claims that over half 1 million relationships, over 90,000 weddings and the birth of over 1 million babies have occurred through people meeting on match.com.
Unfortunately, I was unable to find similar statistics from OkCupid.
According to Google trends, here is how both dating websites have been trending over the last 12 years when compared to one another.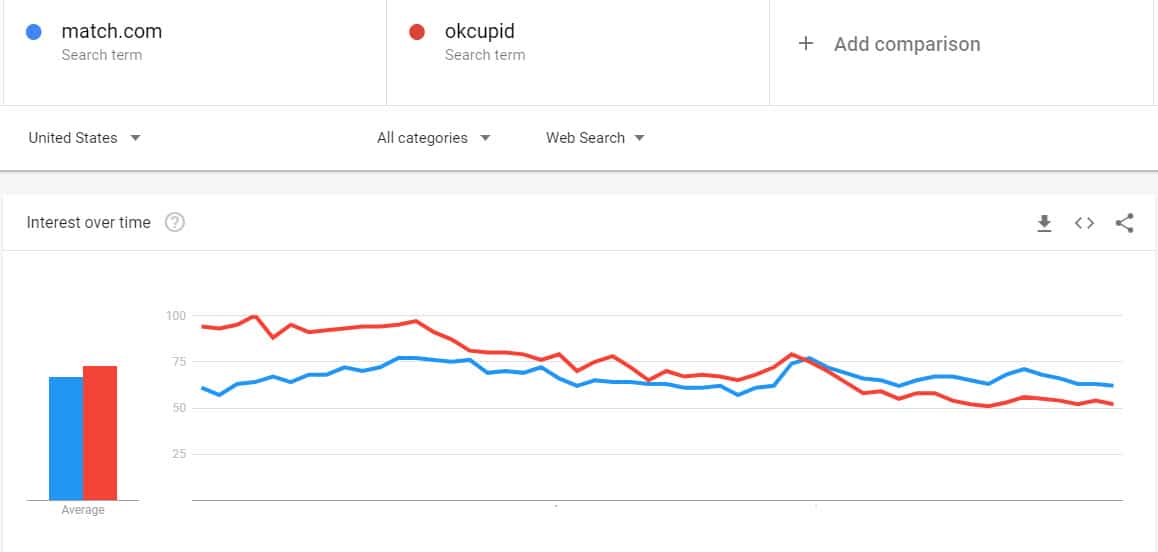 As you can see, both websites have been trending very similar to one another. Over the last four months or so match.com seems to be trending a little bit more than OkCupid overall.
Both websites sport a giant user base so you should have no trouble finding people in your area. That is unless you live far away from any major metropolitan area.
Because match.com is a paid site, one will typically find people that are serious about dating and relationships compared to free dating websites such as OkCupid. The people that generally sign up for free sites have a wide variety of agendas, and dating is often not one of them, you need to be at alert and sensitive when using the site.
Winner for popularity and success rate:
Features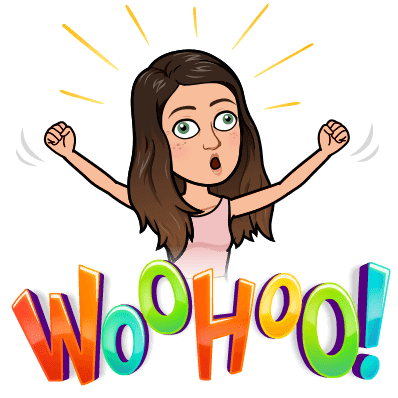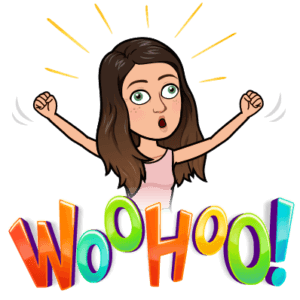 Match.com features
Match has the standard dating features that online daters have come to know and love, and then some.
For starters they have something called MatchWords which is similar to the Keywords that we use with our favorite search engine, their MindFindBind with Dr. Phil which is aimed at giving you all the help that you might need to enhance your online dating experience and best of all their personalized, professional matchmaker (for Platinum members).
One of the coolest features of match.com is the ability to search and filter through all of the members based on a ton of different criteria.
One of the great features is the ability to search for people that meet the most amount of your preferences. You can also do what is called a reverse match search. This lets you search for people in which you meet the criteria of what they are looking for, but they may not fit yours. The best matches are usually the highest percent of respective matches (both meeting each other's requirements).
Paying match.com members also receive daily matches every 24 hours. The amount of matches sent to your inbox is usually around ten individuals. This keeps things exciting because it's fun to see who you get sent every day.
Online dating sites like this with a send and receive message feature have become some of the most popular dating apps in the dating world
OkCupid Features
OkCupid on the other hand, though lacking in such elaborate features, has its own set of functionality that is sufficient enough to draw users to their site.
For instance, OkCupid gives you the ability to make notes on profiles that you have viewed so that you can return to them another day.
Just like match.com, there are an array of search and filter functions to play with to see the different people in your area. The search and filter are not nearly as in-depth as with match.com with the free version. The A-list premium version of OkCupid does have some additional features.
The A-list Basic premium membership lets you see the people that like your profile. You also get advanced search and filter features similar to match.com. You can search for body type, personality as well as attractiveness rating. The premium membership does not display ads.
With the A-list premium membership, you can boost your profile to be seen by more individuals, increase your "attractiveness rating" and have your messages shoot the top of the inbox of the person you are sending it to.
Some very cool features come with the premium versions of OkCupid, but overall I think match.com wins in the features department. This is especially true if you're comparing the free version of OkCupid to match.com.
Winner for the features category:
Cost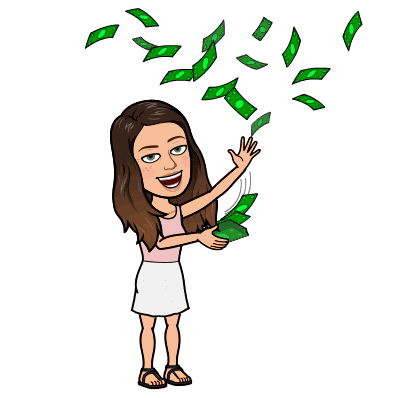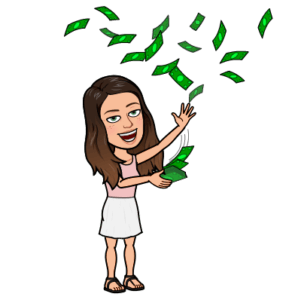 The Cost of Match.com
Well as was previously mentioned Match.com is a paid online dating website, and OkCupid is an entirely free website. Although Match charges a subscription fee, their rates are pretty affordable. In fact, a six-month Match membership fee will only cost you a little over $20 per month where a 12-month membership you can get as low as $12 a month saving you over 25%.
OFL exclusive offers - Check all of them

"Serious Relationships"
"Discreet Hookups"
"Best Course"
"Quick Flings"
"Normal Hookups"
"Our Quiz"
Compare that to the site's many benefits, and you will realize that this is a fantastic deal. Prices can change from time to time, make sure to check out the current match.com cost here.
Now although you have to pay for a six-month Match membership upfront there is one sweet benefit to paying for a six-month membership – the Match guarantee, Essentially if Match is not successful for you within six months, they will give you an additional six months free, imagine that. I highly suggest taking advantage of the Match 3 day trial that is going on right now.
OkCupid cost
Most people sign up for the OkCupid free version. But then if you want to get access to some of the premium features that I mentioned above the prices range between $9.95 per month to $19.95 per month for the basic A-list subscriptions.
The premium A-list subscription prices range from $24.90 per month to $34.90 per month depending on how long the subscription you sign up for.
And because it's a paid mobile app for dating, the rights reserved are fewer, which means more streamlined search results churning out compatible dating profiles you can send messages to easily.
Due to the fact that there is a free version of OkCupid, match.com really cannot compete in this category.
Winner for the overall price:
The sign-up process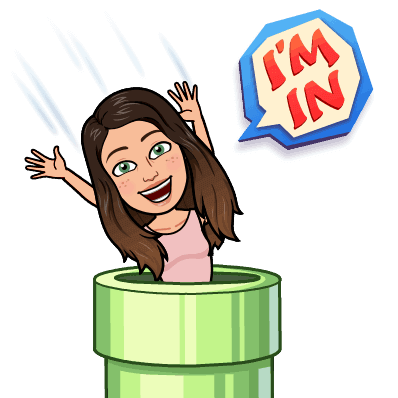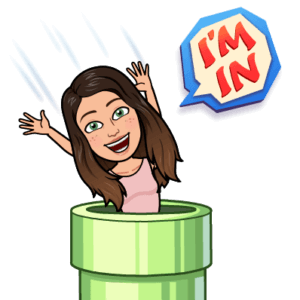 When you first sign up for match.com, you will be asked questions regarding what you are looking for them to help direct you towards the most compatible matches. Once you upload a good quality photo, you will be able to browse the potential matches around you. The questionnaire is not nearly as exhaustive as eHarmony; it takes approximately 10 minutes to complete.
When you first sign up for OkCupid, you are asked approximately 15 different questions to help get you started finding people with similar interests. If you would like, you can answer much more than 15 questions so that the service can narrow down further and further what type of people you are looking for. Once you upload a decent picture of yourself, you will be opened up to the wide world of OkCupid. On average it will take you approximately 10 minutes to get signed up for OkCupid as well.
Winner for the sign-up process:
Tie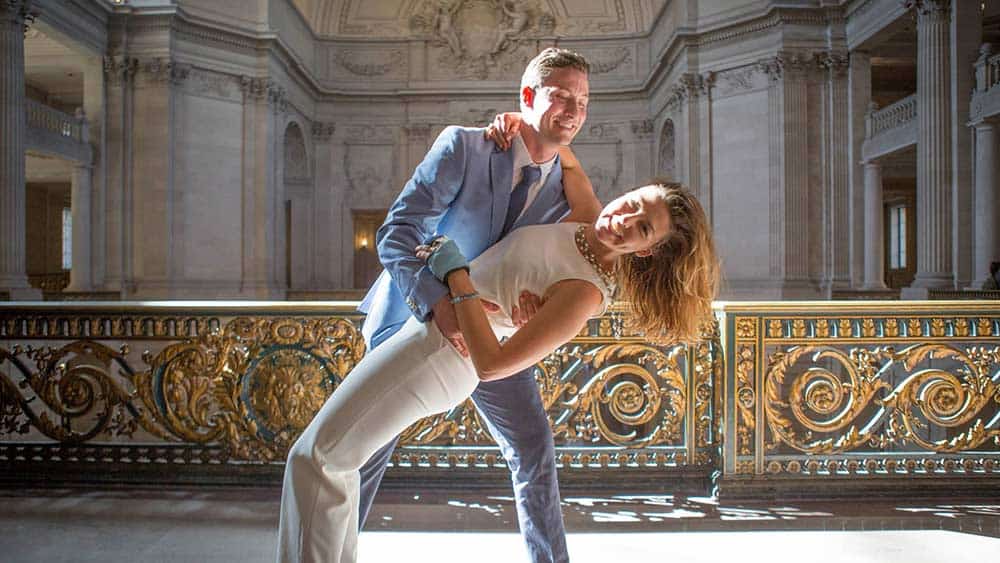 Who Should Use Them?
If marriage and a long-term relationship aren't at the forefront of your mind, then the obvious choice is OkCupid as they can get you into the online dating game for free.
Match.com is more suited for the serious online dater, the online dater who is in it for the long-haul, the online dater who wants that fulfilling long-term relationship and marriage.
Match.com gives you the opportunity to meet people who have well-defined goals of building a future with the perfect partner
Although you can find long and lasting love on OkCupid as this has happened before. It can even be said that Match does all that it can only to consider serious singles.
Both sites cater to a broad cross-section of individuals: Gay (best Gay dating says), Lesbian (best dating sites), Heterosexual, Christian, and Jews. Black dating and Senior dating are not left out too.
They want everyone to have a love story to share.
If you are Christian, you should check out best Christian dating sites, and if you are Jewish, you should check out the complete review of JDate.com.
Overall, match.com has a wide variety of individuals and age groups to choose from. People are more understanding as well because it is a paid dating membership.
Therefore, unlike the free trials sites, the matching algorithm allows search options that make it easy to meet people you desire. It explains why most thing the subscription cost in this paid version is worth it all.
In effect, married people looking for love elsewhere or divorced men and women hoping to start dating again would find this site useful.
You must be conscious of online dating deal breakers for women while ensuring that you do not fail them as you kickstart the dating process.
Overall, these two sites are perfect for people who feel they are having problems finding the right boyfriend/girlfriend.
The Verdict is out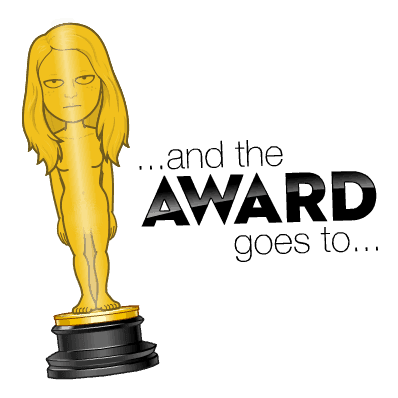 Both of these websites do an excellent job of satisfying their respective target audience. Additionally, they both offer enough features to keep their users happy and keep them coming back for more while recommending them to their friends.
They both cater to Gays, Lesbians, Heterosexuals, Christians and more. They have their unique features, and they provide to people with different interests.
In the end, however, Match offers better service and a more reliable source of people to choose from. Match had three wins as well as one tie in the above categories whereas OkCupid only had one when (price) and one tie. People that sign up for free dating sites do not always have the same intentions as someone that is looking to date.
The Winner is?…
Overall, Match is the better option. There are too many flaky people on free dating websites that are merely looking for a boost of their ego and to chat.
Also, you might find that using OkCupid.com provides a fun break from the sometimes 'perceived' seriousness of Match.com.
Go ahead and sign up for a six to the 12-month membership for both sites. Be sure to also check out best dating sites for men and best dating sites for women. Also, check out the best overall dating sites that are free and paid.
I hope that you learned something from my Match vs OkCupid article to help you choose the right dating site for you!
Here are some additional comparison articles with Match.com: eHarmony vs Match, Zoosk vs Match, Match vs PoF and Chemistry vs Match!
In addition to those here are some additional OKcupid comparison articles that may be helpful for you: Zoosk vs OkCupid, OkCupid vs PoF and eHarmony vs OkCupid!
So what will it be for you guys and gals, Match.com or OkCupid?
Before opting for the right dating sites, it is imperative to know how to make the most out of them. The following guides are here to do just that for you:
They are free and available on our homepage! Happy reading!
References: