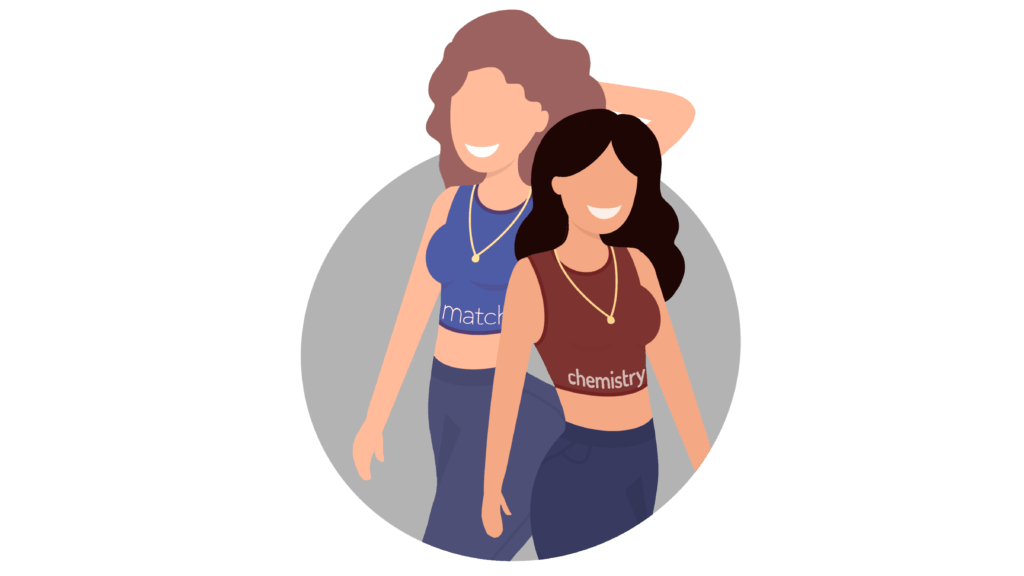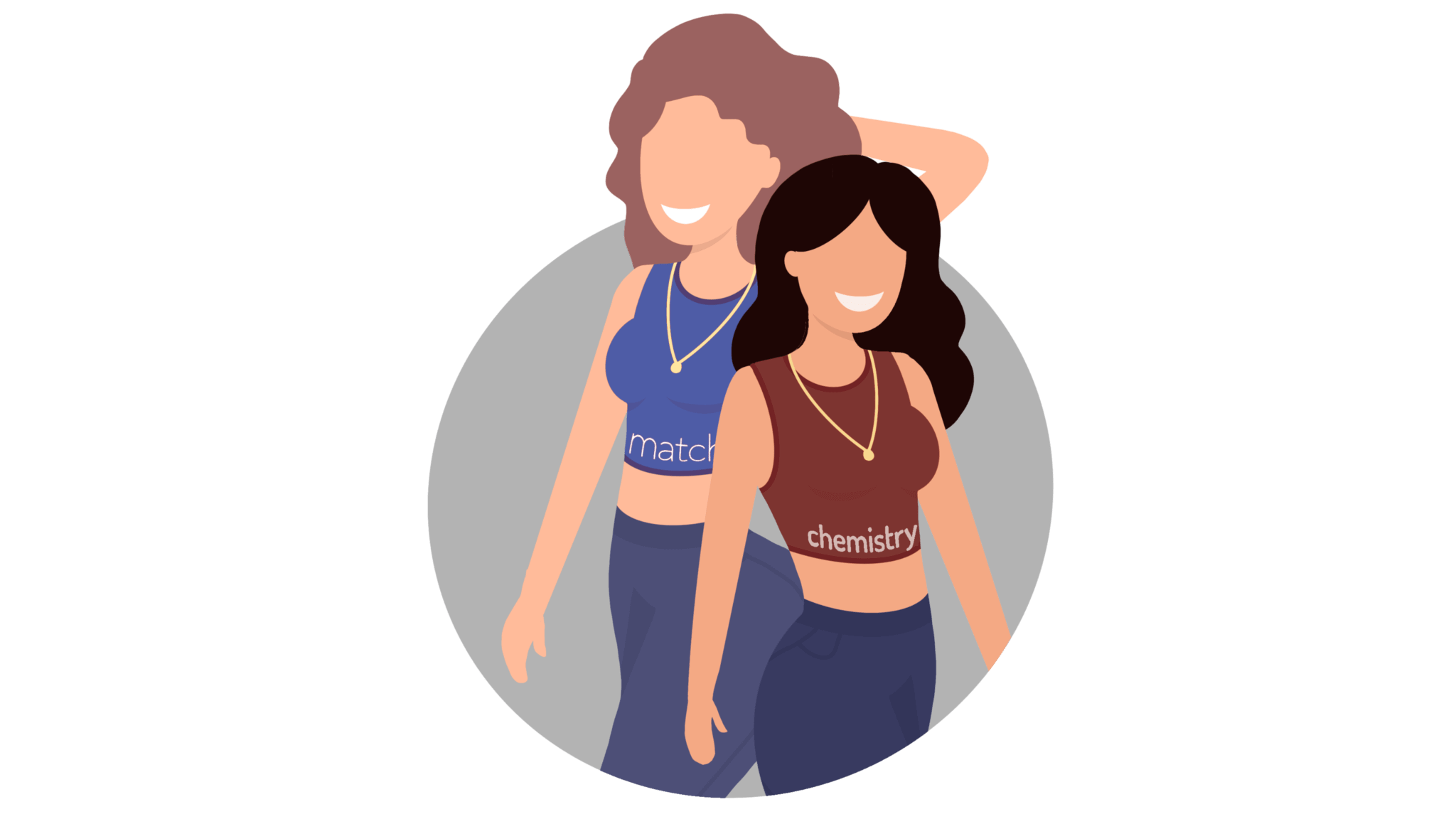 Hey everyone and welcome to my Chemistry vs Match article!
These two best dating sites are top-rated and it can be difficult to choose which one is right for you.
That's why I break them both down comparing five essential criteria. You will know which one to choose in the end.
So you've decided to take your search for the perfect partner online; however, you cannot seem to decide between Match.com and Chemistry.com.
OFL Top Recommendations based on 100,000+ Survey

"Serious Relationships"
"Discreet Hookups"
"Best Course for Men"
"Quick Flings"
"Normal Hookups"
"Our Quiz"
This indecisiveness is not unnatural as they are both great websites. Both of these websites target the same type of single daters, and they are both great websites for finding significant partners for lasting long-term relationships and marriages.
Indeed, we must have made a choice harder for you now, knowing that both sites are great at what they do, however, continue reading This Complete Guide to Online Dating for Men/Women in 2019 to learn all the information that you need to choose the site that is right for you.
So Chemistry vs Match, which is better? Let's find out. I also recommend you check out my best reviews of chemistry and match!
Is your dating app giving you the best chance for success?
Make sure to take our online dating site/app quiz to find out.
People who follow our dating site suggestions have on average 2 more dates per month.
Chemistry vs Match: Quick Comparison
While Match.com may be a bit cheaper, the features they offer are on par with Chemistry.com. Whereas you get charged less than $30 for a 6-month stint on either site, you can use Match.com for as cheap as $12 a month with 25% off or join the free trial offer if you so desire.
Chemistry vs Match: Overview
Both Chemistry and Match are geared explicitly towards attracting elite singles that are looking for a serious, committed long-term relationship or marriage.
Both Chemistry and Match use an excellent matching system to pair compatible individuals. Chemistry is a part of the Match family. Therefore, they follow much of the same guiding principles as Match.
Now although they are a part of Match, they are not an exact copy of Match, and you will find that being a part of the Chemistry family is different from the Match family.
If anything, chemistry is more similar to eHarmony than it is to match.com. Match has a lot of features that you can choose from. It also has a lot of people that are signed up for the service. Let's get into the details a little bit.
Ease of Use / Site Navigation, Layout, and Design
Both websites are straightforward to use and beautifully designed. They have both been designed to showcase their most important aspects, and both sites have gone to great lengths to ensure that their users do not feel lost when navigating the site.
That being said, I don't like the layout of match.com more. They spend more money on navigation and website design, and it shows. Check out the current design for yourself.
They have both ensured that their layout does not confuse their users. If you are new to an online dating site, then you might find it overwhelming if you decide to go with Match; however, if you play around with the site for a bit, you will quickly get the hang of it. This is because they have so many options to choose from.
But you will be thrilled that these options are included when you realize how you can use them to find your perfect match.
Popularity
Of the two websites, Match is significantly more popular than Chemistry. It is estimated that Match has over 15 million users, a figure that eludes Chemistry.
This is not to say that you should rule out Chemistry.com as you never know where you will find Mr. or Mrs. Right. Now Chemistry might not be as favorite, but it still has a decent user base especially if you are very close to a big city.
OFL Top Recommendations based on 100,000+ Survey

"Serious Relationships"
"Discreet Hookups"
"Best Course for Men"
"Quick Flings"
"Normal Hookups"
"Our Quiz"
Overall, match.com wins in the popularity. If you are not inside a big city, you will most likely find significantly more people on match.com compared to chemistry.
Cost
When it comes to membership costs, Match.com has the lowest price compared to Chemistry.com.
For instance, a Match one-month membership will cost you a little over $40, whereas a Chemistry one-month subscription fee will set you back close to $50.
Update: prices have dropped significantly for both of these dating websites so that they can compete with other dating applications. You can find match.com for as cheap as $12 a month with 25% off.
If you want to try match.com before shelling out your wallet, you can try it here with my Match free trial!
Both sites have great deals on their six-month packages with both packages costing less than $30 per month. The Match six-month package still comes out cheaper than Chemistry's six-month package.
Being on free membership on these dating apps limits the benefits to be maximized in getting the right choice of partners.
Features
Both Match and Chemistry have a lot of great features to keep their online dating audience engaged and interested.
In addition to the regular online dating features, Match features their MatchWords, MindFindBind, and their personalized, professional matchmaker or dating experts. One of my favorite features is there an in-depth search and filter process where you can filter tons of characteristics.
Likewise, Chemistry features their super fun Personality Test, their First Meet and Chemistry Starters features in addition to the regular online dating features that most people expect.
The live chat service is part of community features, unlike instant messaging enjoyed by paying members on both sites.
Both of them have attractive features but match.com has more features overall.
Chemistry vs Match: Who Should Use Then
If you are genuinely interested in finding a long-term partner or a spouse, then you can use either site as they both do an excellent job of bringing compatible people together.
Match only inches out Chemistry as they are constantly showcasing the fact that they have "inspired twice as many marriages as any other dating site in the world." I have met many people that have successful relationships from using match.com. Not as many with chemistry and I think this is simply because fewer people are using their service.
They also both cater to a broad cross-section of the population: gays, lesbians, heterosexuals, Christians (best Christian dating sites) and so on. If you are gay or lesbian, you should be sure to check out the best gay dating sites and best lesbian dating sites.
They both that love is for everyone no matter the sexual orientation or preferences.
Guys looking for Colombian girls or Brazilian and Thai chicks are welcome too, these sites have them in abundance.
Match.com has partner sites for black dating and senior dating.
To maximize the benefits of both sites, you need to create a dating profile that stands out will an alluring username and profile picture.
You need to also put your flirting skills to work and be bold enough to request for contact details where necessary.
It does not matter whether you are recently divorced and looking for a new partner or still married but want some extra love by the side, any of the two sites would work just fine for you.
Chemistry vs Match: The Verdict
We can safely say that choosing one site over the other will slightly affect your chances of online dating success. This is why we are choosing match.com as our winner.
Go with Match if you want a large community and diversity regarding languages and do enjoy meeting and dating people from other countries.
For people who don't mind a smaller crowd then Chemistry is the way to go. Match not only has more members than Chemistry, but they also operate in over 20 countries in 15 different languages.
Chemistry is great for someone who doesn't mind avoiding sifting through endless matches that larger sites tend to provide.
If you can afford it, then go ahead and create an account for both as it is definitely worth the investment. Like any investment, please remember that you should be in it for the long term so you should consider paying for a six to a twelve-month membership plan.
Having subscription services gives the user edge in match options as personality matching is streamlined to suit your profile to help find the best partner making it easy to have similar goals for the future.
The Winner Chemistry vs Match
At the end of the battle, match.com comes out on top of all that we do like where chemistry is going. Another dating website that I think is on the caliber of match.com is eHarmony with its best-enhanced search and match feature. (they also have lower prices). Be sure to also check out other comparisons including Match vs Zoosk and Chemistry vs eHarmony.
Also, make sure to check out my big article on the best dating websites overall. I highly suggest you check out my most popular comparison article for my overall top for dating websites right here: eHarmony vs Match!
Here are some additional Match.com compares and articles that you guys might find helpful: Zoosk vs Match, Match vs OkCupid and Match vs PoF.
I also have one additional chemistry.com comparison article here: Chemistry vs eHarmony. I hope this helps you find the right dating sites that will give a swell dating experience.
Dating advice and tips are available on these two best online dating sites.
In using social media to find love, users should always take note of terms and conditions in addition to rights reserved to maintain the safety of data released.
You wont also go wrong with dating online if you take the time to read this fresh article written to make this journey easy for you since your potential partner might not be close to you.
Read Now: The Ultimate Long-Distance Relationship Survival Guide