Hey everyone and welcome to my Chemistry.com review!
Chemistry.com was explicitly designed from the ground up to help singles who are genuinely serious about finding meaningful relationships meet potential matches that are right for them.
Chemistry.com is a part of the Match.com family. If you have an interest in compatibility matchmaking websites, then you will find that Chemistry.com is very unusual and highly entertaining.
Although it was designed by the Match.com creators, it manages to stand out in its unique way in the sea of best-dating sites thanks in part to its matchmaking system that is based on both compatibility and science.
OFL Top Recommendations based on 100,000+ Survey

"Serious Relationships"
"Discreet Hookups"
"Best Course for Men"
"Quick Flings"
"Normal Hookups"
"Our Quiz"
Chemistry.com caters to everybody regardless of their sexual orientation, as long as they live in the United States.
In this article, we shall discuss the following:
I hope this chemistry dating review helps you find out if this top dating site is right for you!
Let us get right into my Chemistry.com review!
Also Read: The Ultimate Guide to Online Dating for Men/Women in 2019
Is your dating app giving you the best chance for success?
Make sure to take our online dating site/app quiz to find out.
It's a fact that people who follow our dating site suggestions have on average 2 extra dates per month.
Chemistry.com Review in Video Form
Audio (podcast) form for those of you on the go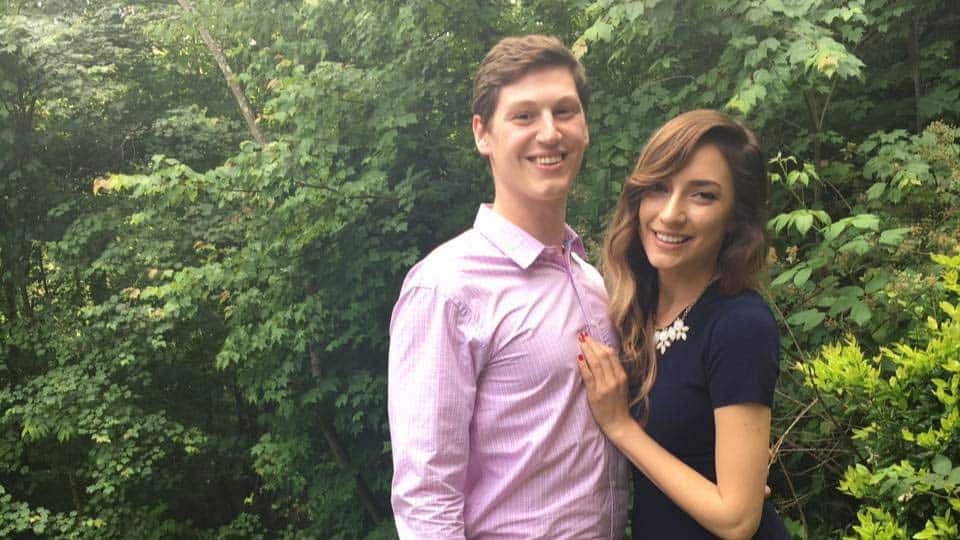 Chemistry.com Review: Ease of use/Site Navigation
Chemistry.com is easy to use and navigate. Navigating the site is simple as it has a clean interface and is arranged logically.
One thing you will notice is that the Personality Test is the first thing that you will see when you logged onto the chemistry dating website.
This test guides you through the step-by-step process of creating your profile to get the needed attention, which helps to make the website more user-friendly.
Site layout/Design
Chemistry.com has a straightforward design. This is good as it does not detract its users from its primary objective.
The chemistry online dating site's layout is also fairly simple; accessing the different parts of the site is simple and straightforward.
Success rate (Date success rates)
This chemistry dating site review reveals some promising information regarding its success rates.
For instance, the average user can expect close to the following results:
To be contacted by an average of 30+ members monthly
Receive about 20+ monthly replies
Have around 10+ connections
Make contact with 5+ members who are ready to meet someone
And is likely to go on about four dates in one month
If you put this all together, then you can see that the likelihood of achieving date success is pretty good as with the right profiles and photos you could average about one date each week.
Most people would agree that these are some pretty good odds. Of course, your success will be dependent on some factors, including profile, geographical location using zip code, body type, and personality type, and the boldness to ask the person out, etc.
Long-Term Success Rates
There are no specific figures available on the number of people that have successfully found long-term partners on the chemistry dating site.
OFL Top Recommendations based on 100,000+ Survey

"Serious Relationships"
"Discreet Hookups"
"Best Course for Men"
"Quick Flings"
"Normal Hookups"
"Our Quiz"
However, real persons with successful dating experiences abound online (and linked on the Chemistry.com page) which showcases married and engaged people that have chosen to share their stories publicly.
Chemistry.com Quick Stats
Whereas Chemistry.com receives over 360,000 visitors monthly, 56% are female while 44% are male. African Americans make up 7% while Caucasians are as many as 80%. Subscribers pay $49.95 per month or as low as $26.66 for the 6-month package if paid in bulk to use the chemistry dating app.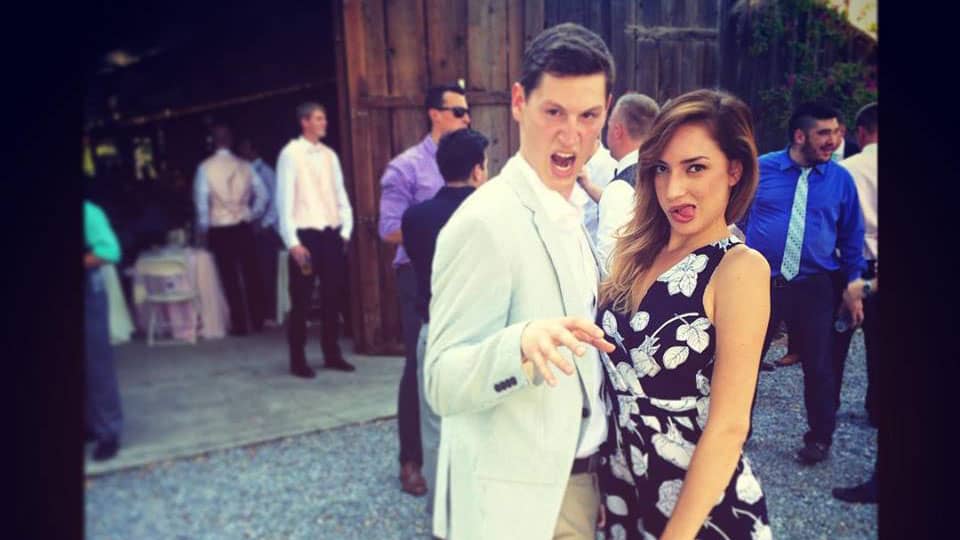 How Much Does Chemistry.com Cost?
Is chemistry.com free?
No! you must subscribe to have access to it.
The chemistry.com costs are as follows:
One month = $49.95
Three months = $33.32 each month. You only need to make a one-time payment of $99.95 (This is the most popular)
Six months = $26.66 each month. You only need to make a one-time payment of $159.95 (Offers the best Value)
So, you see, it doesn't matter whether you are married and looking for love on the side or a divorced single hoping to start dating again, there is always a simple pricing plan that would suit your pocket.
So far you are looking for a male potential match or searching for the right lady that would suit you for a serious relationship, this site has got something for you.
Features
Chemistry.com has some useful and unique features that its members can take advantage of.
One of their main features is their excellent Personality Test (which we cannot talk about enough as it is a good test) which consists of multiple-choice questions.
This test is fun, engaging, and makes you take a good look at yourself and your personality.
Because the Personality Test is so in-depth, it allows for more potential matches, which in turn increase your success chances in the dating process.
You can see who has 'noticed' your profile, and view their profile as well and view extensive profiles.
Because Chemistry.com is a sister site of Match.com, you can easily transfer your profile from Match to Chemistry.com.
This site also has a "First Meet' function that helps to facilitate meetings by suggesting different locations.
You can also play fun mini-games called 'Chemistry Starters' designed to help you find the perfect match (my matches) and use the 'Hidden Chemistry' to help you to get potential matches.
Chemistry.com offers dating tips, relationship advice, safety tips, and other relationship essentials to its teeming membership base to help get rid of fake profiles that raise a red flag on even the best dating sites.
Besides all this great stuff, it is important to know the pros and cons of online dating services so your mind can be disabused concerning the dangers of dating online people refer to.
Chemistry.com pros and cons
Pros
It has a good compatibility matching system
Their compatibility and suggested match appears to be accurate
The questionnaire that you are required to fill with your personal information makes you think while catching fun
The chemistry.com free trial for new members which last for 14 days
The profiles of its members are very detailed, and this easily promotes interpersonal attraction
Cons
Contacting matches requires a subscription
The lengthy registration process discourages some people especially scammers
You are not allowed to search profile
Methodology
Having registered on the Chemistry.com platform and tested the site on various devices, we were able to arrive at an overall rating.
The approach adopted was to study how user-friendly the site is with our experience on the ease of access of the login page, navigating through the site, and the overall Chemistry.com match experience.
A Combination of our experiences on the site with real reviews from users on various social media platforms has helped us to come to a reasonable conclusion.
Chemistry.com Review Conclusion
My rating for this site is:


Now although it is true that Chemistry.com does not have up to ten million members as the more popular site such as eharmony, it is by no means lacking in quality and in its ability to help its users find long-term relationship success.
Additionally, unlike popular dating sites such as eHarmony, Chemistry.com allows gay couples to meet, interact and connect.
Chemisty.com has a unique approach to matching compared to the other more popular sites.
Chemistry.com works with a scientific compatibility matching, which is best enjoyed when on a paid membership plan and gives access to premium packages and features such as email support, phone number support, and free communication which you should use to your advantage.
This approach is supported by scientific research and based on success rates; it has proven to be effective.
I believe this is an essential dating site to have in addition to some of the larger dating sites such as eharmony and match.com as its unique matchmaking approach may make all the difference in finding that special someone.
The best online dating service has a personality assessment done on personality types and personality profiles to get new matches based on basic information gotten during the sign-up process.
The chemistry.com personality test is unique and serves as its matching algorithm.
I highly suggest you check out other sections of the site to find the right dating site for you! You should check out the review category section as well as the VS section where you can find great head-to-head articles like match vs eharmony, Chemistry vs eHarmony, eHarmony vs OkCupid, or chemistry vs match.com!
I hope that you all got something valuable out of my Chemisty.com review! Have a great day!
Do you want to rekindle your love life? visit chemistry.com to register a free account and begin to receive match suggestions from your desired age range, appearance, and lifestyle.
However, to start communicating with these daily matches, you must become a paying subscriber by using a credit card, which is one of the payment options available on this best online dating site.
Chemistry.com renders prompt customer service to its users and is right reserved.
Also, make sure to check out my best online dating websites article, the best websites for men in my opinion as well as the best website for women in my opinion.
I hope you enjoyed this review and I have my website that will help you find the right dating website for you!
Fresh on our homepage are these guides to help fulfill your online dating needs:
Frequently Asked Questions(FAQs)