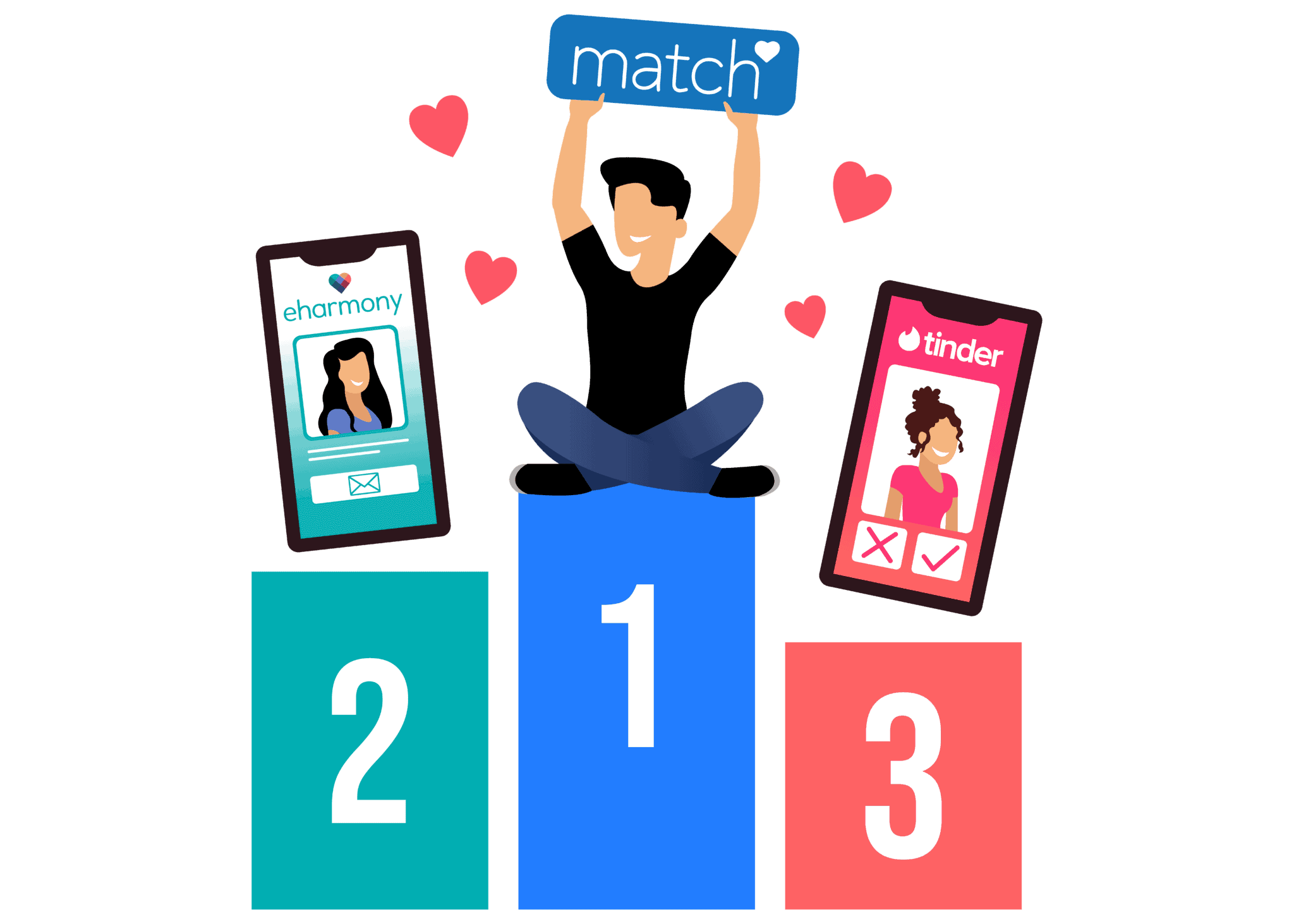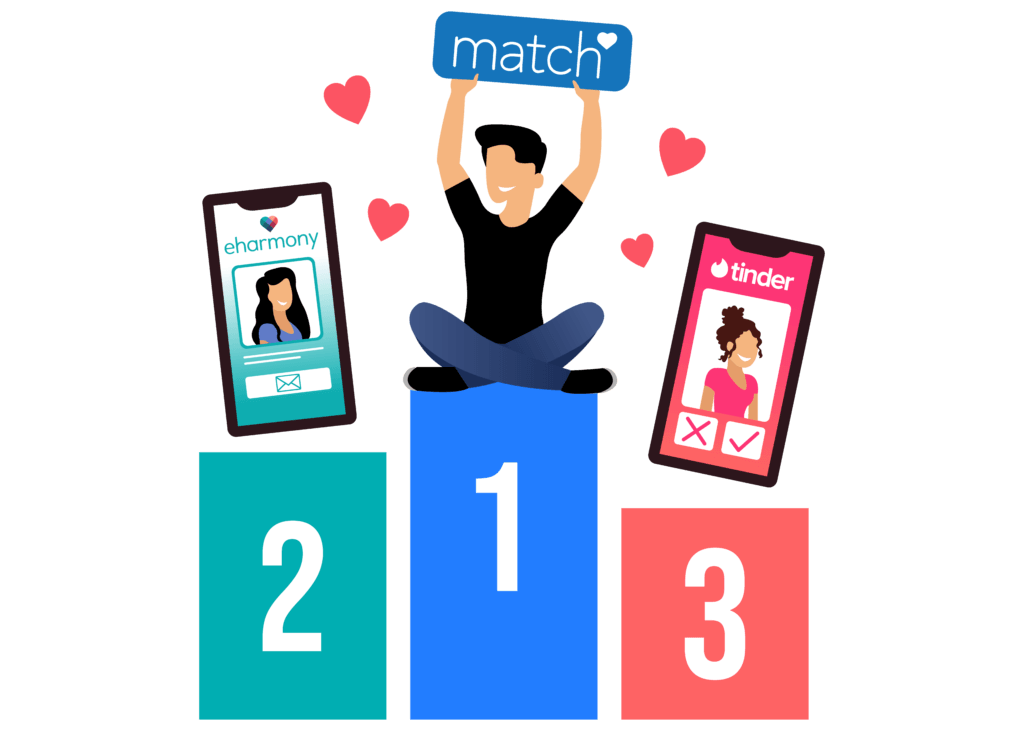 QUICK OVERVIEW: Best Online Dating Sites
Over 15 million matches every day
Gender distribution is relatively equal (47% women, and 53% men)

CHECK IT OUT →

Over 80% of members are highly educated and looking for serious relationships
Perfect men-women ratio (50%:50%)

CHECK IT OUT →

Large user base (52% women, and 48% men)
Safety as top priority

Check it out →
Online dating has become quite popular over the last several years. Nowadays there are literally hundreds of dating websites.
Some of them are totally legit, but there are also a lot of fake ones. Also, not all dating websites are for everyone.
Because of that, it can be hard to choose the right online dating site for yourself. Today I am here to help you with that.
Today, we'll be sharing vital information with you based on our experiences as registered members and users of these sites to help you make the right choice.
Depending on your desires and the popularity of some of these websites, I will list the best online dating sites, where you can meet a partner for casual hookups, serious relationships, and other activities.
Let's begin!
Related: The Ultimate Long-Distance Relationship Survival Guide
Is your dating app giving you the best chance for success?
Make sure to take our online dating site/app quiz to find out.
It's a fact that people who follow our dating site suggestions have on average 2 extra dates per month.
Top Online Dating Sites in Video Form
Audio (podcast) form for those on the go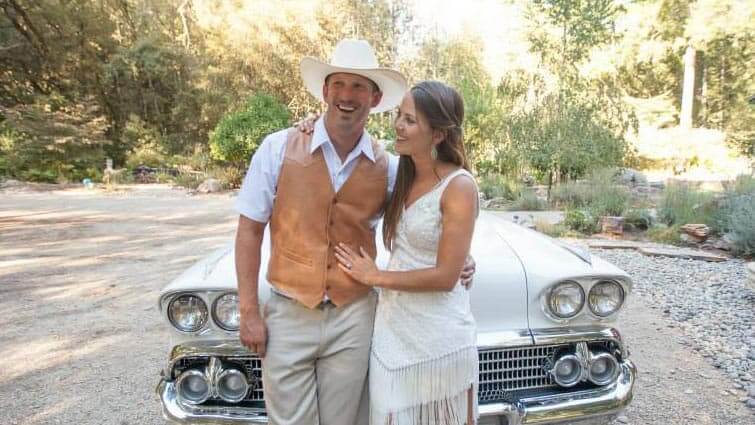 Top 20 Dating Sites That Everyone Can Use!
After years and years of dating and using apps, I've decided to create a short list of 20 (short?!) of the best dating sites that you can use no matter who you are and what your needs are.
From our findings so far, people are drawn to dating sites based on how they can meet their needs and meeting a match that fits their preference.
These are perfectly arranged through categories, so you'll be able to find the fitting site in the blink of an eye! Enjoy.
#1 Best for Serious Relationships: eHarmony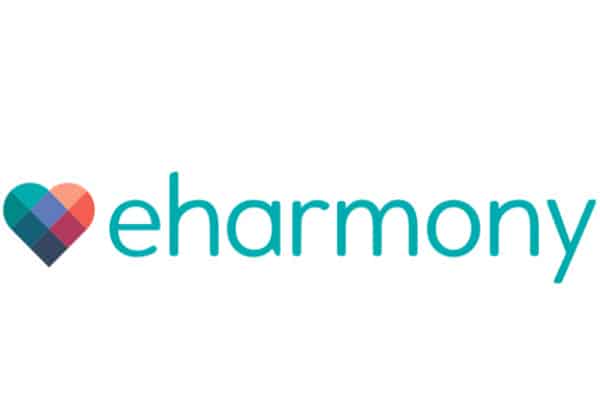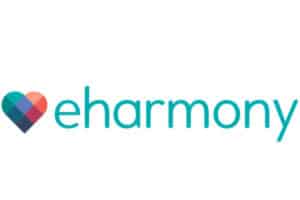 eHarmony is an online dating service whose main goal is to help people to meet someone for a serious relationship.
It was launched back in 2000, by a psychologist called Dr. Neil Clark Warren, and since then has become one of the best dating apps for serious relationships and has continued to grow bigger.
Nowadays, data says that there are over 15 million matches every day, and statistics also show that over 600,000 men and women who had met on eHarmony got married after.
Members
eHarmony claims to have around 29 million members, most of whom are from the United States.
More than half of members, about 16 million are active every week. The total number of users from all around the world is estimated to be about 66 million in more than 200 countries.
As for gender distribution, like on many other dating sites for singles, there are more men than women.
Out of all members, there are 47% of women, which means that gender distribution is relatively equal.
Most members are between the age of 25 and 34, both men and women, and the vast majority are looking for something serious, which means that you will rarely find someone for a casual hookup, as deduced from dating site reviews.
Profiles
Profile quality on eHarmony is relatively good because the website forces its members to answer quite a lengthy questionnaire after registering.
There are a lot of questions regarding different characteristics and opinions on various things, which can all be seen in the compatibility tab when you visit someone's profile.
You can also answer different questionnaires, and see what is the compatibility of answers with your potential matches.
Apart from that, you will notice that most members really take their time and put a lot of information about themselves. After all, almost everyone on this website is serious about meeting someone.
Ease of use and design
eHarmony has a quite simple design, and it is very easy to navigate the website. You can register either by using your email or by linking your Facebook account.
Registration is simple, but a bit prolonged because of the forced questionnaire you have to complete, so it takes about 10 minutes to complete the whole process. Email verification is not required.
Apart from that, eHarmony offers a mobile app, which has all the features that can be found in the web version.
You can download it from both Google Play and the App Store. One great thing about it is that it features a minimal number of ads.
Features
eHarmony offers features that are commonly found on other dating websites, such as:
Send a smile, a basic way to initiate contact.
Send questions, to help you break the ice.
Add to Favorites.
What if? – with this, you get 30 extra matches outside the preference list.
Video Date, which allows you to get to see your matches via video chat if they agree to it.
Pricing
You will discover from the eHarmony website that making contact is available only through messaging, which is only available to only premium members.
You can get premium membership by purchasing one of the 3 paid plans, and pay either via credit card or PayPal.
| | | |
| --- | --- | --- |
| Plan | Duration | Price |
| Light | 6 Months | $197.70 |
| Plus | 12 Months | $275.64 |
| Extra | 24 Months | $431.28 |
Check out the complete review of eHarmony here as well as how eHarmony vs Match.com stack up. I think this is one of the best online dating sites for people looking for long-term partners.
#2 Best for Business Professionals: Elite Singles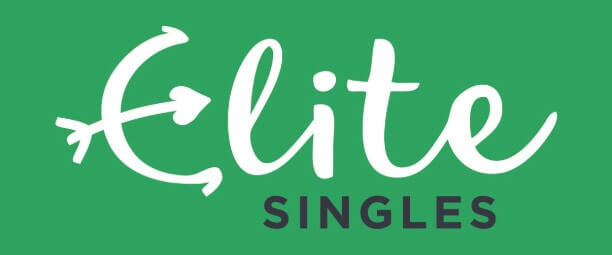 Elite Singles is one of the classiest online dating services, where most members, more precisely over 80%, are highly educated and are looking for serious relationships.
With about 65,000 weekly influx of new members, as well as having more than 2,000 successful couples every month, Elite Singles is one of the top-rated online dating services in the United States and more than 20 other countries.
Let's see what makes Elite Singles so successful and popular among top dating sites.
Members
Elite Single has at least 5 million users across the USA, with around 900,000 members that are active every week.
As for the gender distribution, it is relatively even, with the estimated ratio being 50:50. Most men are younger and successful members, between the age of 25 and 34, while most women are between 35 and 54 years old.
In total, about 90% of the total number of users are people older than 30. The majority of members are educated, mostly having some sort of university degree.
Profiles
Profiles on Elite Singles are usually very detailed since, during the registration process, there are several questions to answer, which provides additional information about yourself to other members.
Also, since most people are looking for something serious, they tend to really make an effort in creating a good dating profile.
Elite Singles cherish the privacy of its members above anything else. Because of that, no one can see other people's profile photos for free, even if they are your matches.
Ease of use and design
Elite Singles is designed to cope with younger generations, which is why it has a very neat design that is simple to use.
Apart from a pretty good web version, Elite Singles is also available on mobile devices. You can get it from both Google Play and App Store, and it has all features from the web version.
Features
Elite Singles offers pretty common features, that can be found on most other online dating services.
However, there are several interesting features, which distinguish this app from other best dating apps.
"Big Five" Personality Analysis – is a system used to measure the level of compatibility between two members, through a thorough analysis of conscientiousness, extraversion, agreeableness, neuroticism, and openness.
Advanced Search – allows you to apply different filters in your search, such as age, height, location, income, etc.
Have You Met – allows you to see members whose profile you might have missed.
Wildcard Matches – gives you 20 additional matches per day.
Pricing
Only the most basic functions on the Elite Singles websites, such as registration, profile editing, and getting matches are free, while other important functions, such as sending and receiving messages, are paid features.
There are 3 tiers of paid membership, starting from $173.85 for 3 months.
| | | |
| --- | --- | --- |
| Light | 3 Months | $173.85 |
| Classic | 6 Months | $269.70 |
| Comfort | 12 Months | $383.40 |
#3 Best for Hookups: Be Naughty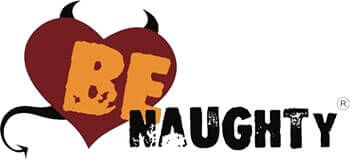 If you are male or female looking for some easy fun, casual encounters, and hot flings with no attachments and wish to be surrounded with people of the same interests then BeNaughty is your place to go.
This especially, if you are tired of playing coy and beating around the bush like on other top dating apps.
Members
This app has millions of users all over the world, with the majority – 500k being from the US. Around 120k members are active each week, which means some fun is guaranteed!
It is good news that women to men ratio is pretty even, at 60% to 40% giving everyone a pretty equal chance.
When it comes to age distribution most of the users are between 25-34 years old, but there is also a lot of those between 18-24, both men and women, and thousands of women between 35-44 years old.
Profiles
When you first create your profile, it doesn't require too much information however, to make sure your profile is real you need to upload a photo of yourself that you have never uploaded before on the site. Also, nudity, celebrity photos, and pornography are strictly prohibited.
Another cool addition is that they don't allow duplicates, so no account can have two same photos, which goes for different accounts as well.
Besides this, you are supposed to add all the basic information, such as your age, height, sexual preferences, etc and a full album of your photos.
However, with the free version, you can see only people's profile photos, which is a bummer.
Ease of Use and Design
Be Naughty's app design is quite simple and straight forward not requiring you to have any previous experience to understand how it is used. It doesn't get boring with too many ads, even though there are some, naturally, asking you to get the paid membership.
Features
This app has several fun features, even with the free version and some of them are:
Free messaging for women – in the free version only women are allowed to message men and not vice versa
Cute or Not game – this is a swiping game where you can play and say if someone is cute or not because it's all about physical appearance on this app
Favorites List – you can add people to your favorites list
Winking – if you would like to say 'hi' that way, you can send a wink
Pricing
According to the website, there are several membership options:
Just like all the other apps, this one has a paid membership as well that unlocks quite useful and fun features, such as messaging for men, seeing the whole photo album on people's profiles, sharing private photos and videos, and seeing someone's location.
| | |
| --- | --- |
| Duration | BeNaughty Premium |
| 1 Month | $27.30 |
| 3 Months | $15.30 per month ($45.90 total) |
| 6 Months | $12.30 per month ($73.80 total) |
#4 Best for Cheating : Ashley Madison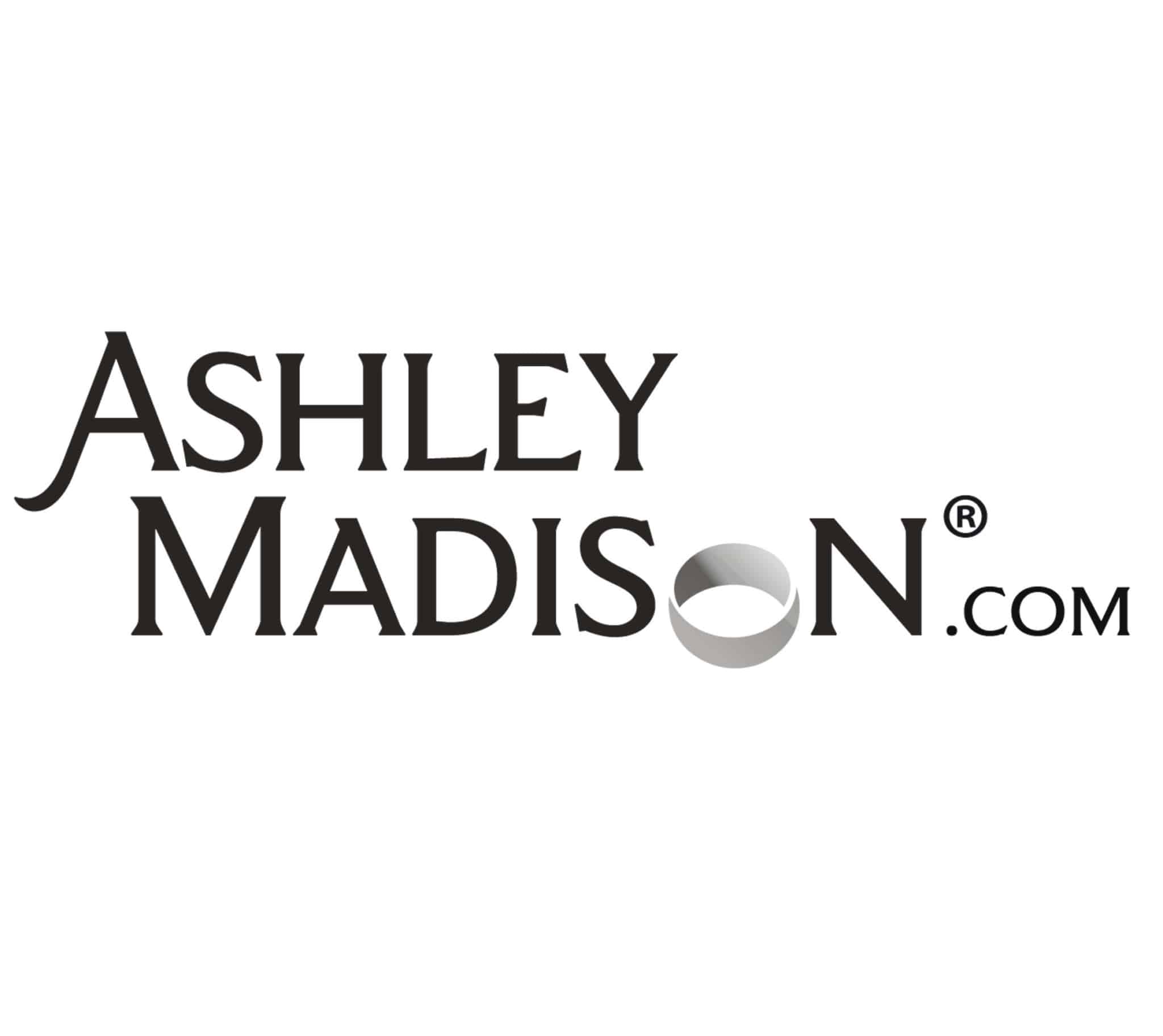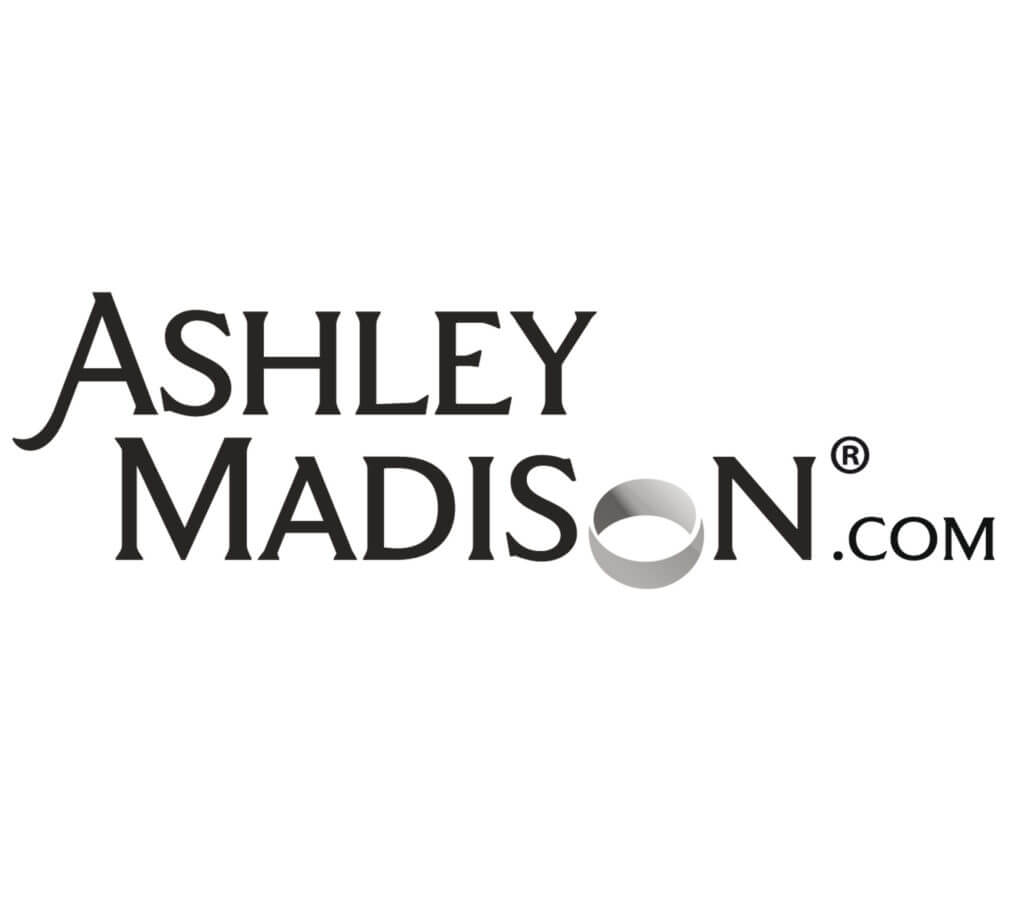 Are you tired of your relationship or matrimony and wish to take a break, even for a night, and enjoy someone else's company and hot time together?
That is what Ashley Madison app is for and it's the best one – a place with no judgment with honest people who all look for the same thing.
Members
The membership base is not known, because they had a huge scandal in 2001 when a lot of information was leaked, but have since then rebuilt the service and keep that information secret.
We can only assume there could be millions of people there from all over the world.
We only know that the age distribution shows that most men are between 25-34 years old and then between 18 and 24, however, all age groups are on there.
For women the majority is between 25 and 34 years old.
Profiles
Profiles are extremely easy to set up and they don't require too much information, which is quite understandable given the reason you are there. However, you can add certain info, such as your relationship status, height, ethnicity, limits, etc.
Unfortunately, many profiles are quite scarce, because people are quite reluctant with their private information and especially their photos. The good thing is that you can blur photos and send a clear version to selected individuals by giving them a private key.
Ease of Use and Design
The app is simple, just like most of the other dating services, however, one thing is off, and that is the menu bar which is in the middle of the page, letting you always see only ¾ of the screen.
Menu bar holds all of the features that you may want to use in your pursuit, while everything else is on the main page.
Features
Travelling Man – this feature is made for those who keep traveling and can for several dollars send messages to up to 30 girls in a certain area
Priority Man – this feature is used to boost your profile
Discreet Photos – This one helps you stay incognito by letting only selected members view your photos. Other than that your photos will be censored for your privacy's sake.
Favorites List – you can add up to 100 people to the list of people that caught your eye
Pricing
From our interactions on the website, certain in-app activity is based on purchasing coins to use premium features. These coins come in 3 different packages:
| | |
| --- | --- |
| Number of Credits | Price |
| Basic – 100 credits | $59.00 ($0.59 per credit) |
| Classic – 500 Credits | $169.00 ($0.34 per credit) |
| Elite – 1000 Credits | $289.00 ($0.29 per credit) |
Free services include liking and viewing accounts, creating the list of the favorite ones, using search filters, sending winks and using the discreet photo feature, while the paid services include sending virtual gifts, boosting your profile, sending personalized messages, initiating chats, collecting mails and the Travelling Man feature.


Match.com is one of the oldest online dating services on the market. It has been online ever since 1993 and is ran by Match Group.
Two years upon the release, in 1995, Match gave all founding members lifetime membership for free, as a thank you gift.
Since then, Match has only been growing and earned the title of the oldest and one of the most successful dating websites in the world.
Members
From the research we did on Match, it has over 20 million users from all around the world, out of which about 8 million are premium members.
Statistics from this best online dating site show that around 4 million users are from the United States.
Apart from that, there are over 3 million active members logging in every day.
When it comes to gender distribution, there are more males using Match, but that percentage is not as different as on most other dating websites and is around the same. More precisely, 55% of the members are males.
Furthermore, most male members are in the age range of 25-34, while most females are between 35-44 years old.
Profiles
Most profiles on Match are genuine. One of the reasons for that is because sending messages is not a free feature, so it is a bit harder for scammers to trick people. However, if you stumble upon some fake profiles, feel free to report them.
You can find profiles that are extremely detailed, with a lot of information, photos, and interests, but you might also find those who are shallow, and that contains only some basic information about the user.
As for the photos, members are allowed to add a total of 26 photos on their profiles. Also, Match will show your compatibility with other profiles, and overlapping interests.
Ease of use and design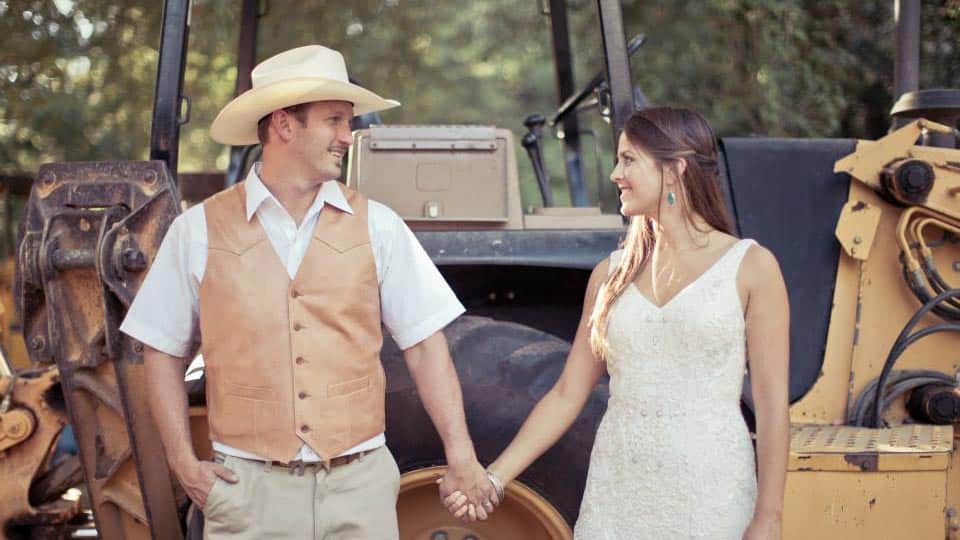 Registering on Match is relatively simple, and only takes a couple of minutes, after which you will have to fill out some basic information about yourself.
No email verification is required here, so after you set up your profile, you immediately be able to search for other members.
Match has a pretty old-school design that is quite intuitive to use, so you won't bang your head on the wall trying to figure out how to use it.
Match is also available in the form of a mobile app on both Android and iOS devices. The mobile app has the same features as the web version.
Features
Apart from standard features, such as Like and Boost, there are several unique options Match offers to its members.
MatchPhone gives every member a unique number, so they can call each other and talk in person.
MatchMe will put show your profile amongst the first suggestions for that member.
Match Guarantee – you get free 6-month membership if you don't find your perfect match in the first six months.
VibeCheck allows you to have video chats with your matches.
Date Check-In is a safety feature. You can leave three emergency contacts, and on the date of your date, Match will send you a message asking if you feel comfortable. If your answer is 'No', it will send an SOS message to people you set as emergency contacts.
These features and more set Match apart from other popular dating sites.
Pricing
On the website, you will find that Match offers 2 paid plans and the option to obtain its website currency called 'Credit' to buy specific unlocks when you need them.
| | | |
| --- | --- | --- |
| Duration | Standard Plan | Premium Plan |
| 3 Months | $38.97 | $44.97 |
| 6 Months | $59.94 | $68.94 |
| 12 Months | $95.88 | $107.88 |
| | |
| --- | --- |
| Number of Credits | Price |
| 1 Credit | $0.99 |
| 5 Credits | $4.00 |
| 10 Credits | $6.00 |
If you register via mobile app, there is one Standard Subscription plan for $137.94 and 3 available Premium Subscription plans:
1-month – $44.99
3-months – $119.97
6-months – $149.94
#6 Best for Straight Men: Tinder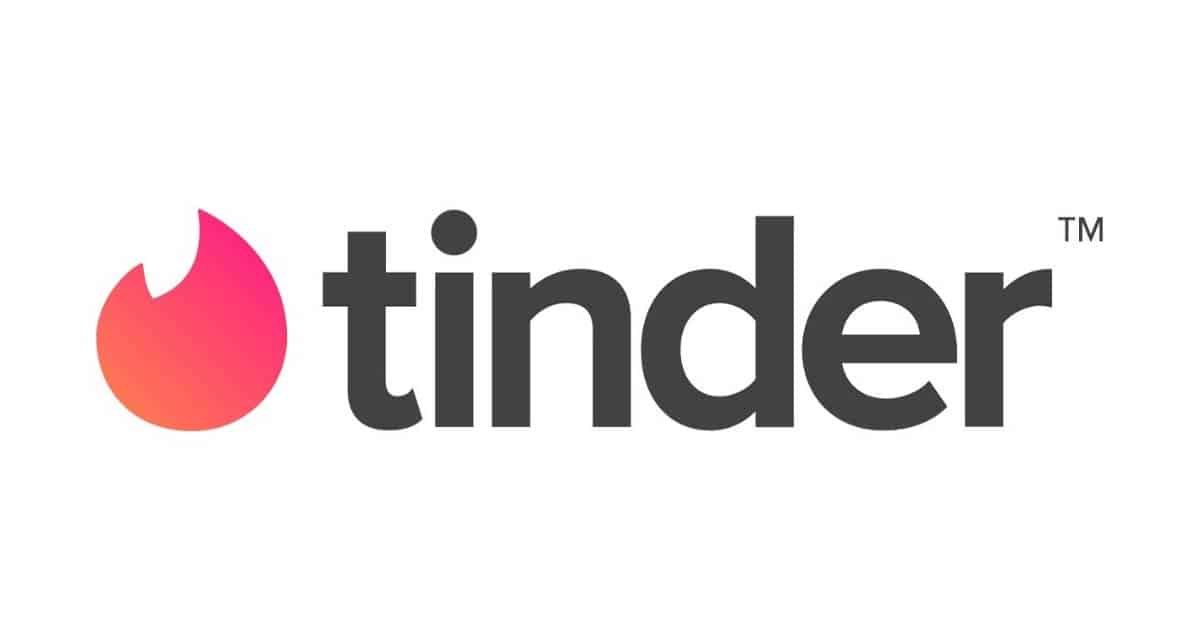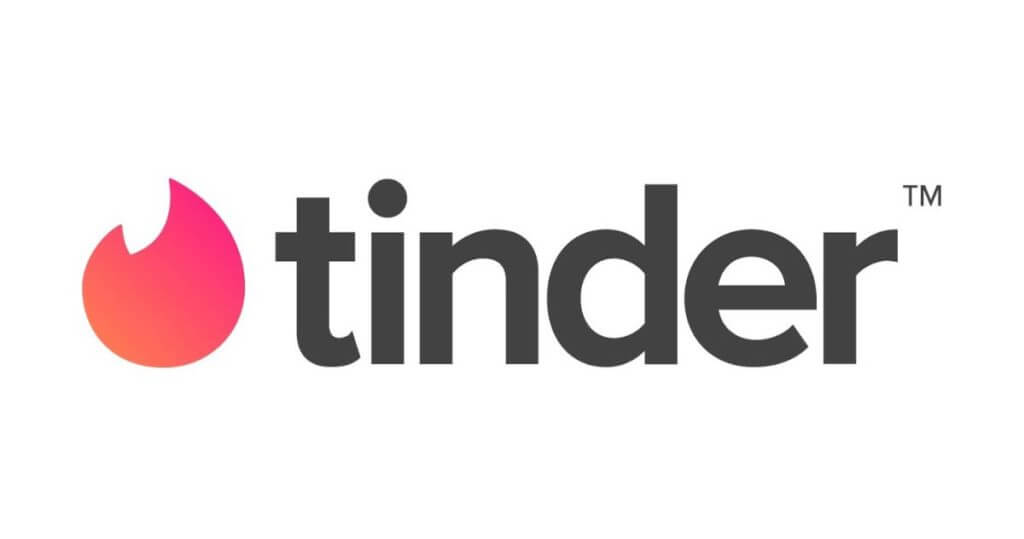 What to say about Tinder, except that it is probably the most popular dating app in the world, with over 50 million users, amongst which there are about 6 million subscribers, from more than 190 countries.
Tinder started out as an online dating application, whose main goal was to help people to get laid. A lot of straight men to find a hot girl for a casual hookup.
Our consistent use of Tinder has revealed that it offers much more. There are people of all sexual orientations, and you can find yourself a mate for almost anything, from casual sex to serious relationships.
Members
True gender ration on Tinder is not quite known, but it is said to be close to 50:50. It is hard to know the right one because there are a lot of fake profiles.
Also, it is known that men swipe right easier, meaning that women get more matches, so it gives the impression that there are a lot more men than women.
At first, most Tinder users were looking for someone to get laid, but nowadays there are people looking at other things as well, from serious relationships to just some help with tourist attractions in certain countries.
Profiles
Unfortunately, just like on most popular dating apps, there are several fake profiles on Tinder as well. They are easily recognizable though.
Most bot and fake profiles on Tinder don't have a profile description and use fake photos or the ones that are of very low quality.
However, most members are genuine. One of the best ways to check that is to see if the profile is connected to Facebook, which will be shown with a little sign on the profile photo, or to Instagram, in which case you will be able to see the latest Instagram photos of that person.
Ease of use and design
Registration on Tinder is very fast and simple. You can choose to register via email, phone number, or your Facebook account.
The app has a quite simple design. All you need to do is swipe right if you like someone, and swipe left if you don't. When two members like each other, they get matched and are able to message each other.
Tinder started out as a dating app, but there is also a web version that has all the same features as the mobile version.
Features
Tinder offers some basic features, such as Like, Boost, Rewind, and Super Like. Apart from that, there are a couple of special features.
Tinder Passport – allows you to connect with people from all around the world.
Link your Instagram – allows other users to see your recent Instagram photos.
The thrill of swiping right or left on Tinder with other features on its upgraded version makes it a great choice among the best dating apps for men.
Pricing
There are two Tinder paid plans, Tinder Plus and Tinder Gold, but the price is different depending on your age. After the age of 28, prices get higher.
If you are under 28, the prices are as follows:
| | | |
| --- | --- | --- |
| Duration | Tinder Plus | Tinder Gold |
| 1 Month | $9.99 | $14.99 |
| 6 Months | $34.99 | $52.99 |
| 12 Months | $54.99 | $82.99 |
For people older than 28, pricing is a bit higher:
| | | |
| --- | --- | --- |
| Duration | Tinder Plus | Tinder Gold |
| 1 Month | $19.99 | $29.99 |
| 6 Months | $60.00 | $112.99 |
| 12 Months | $80.00 | $149.99 |
You can pay via your Credit Card, Debit Card, or via mobile phone. If you are using iOS, your payment option will be linked to your App Store account.
#7 Best for Straight Women: Bumble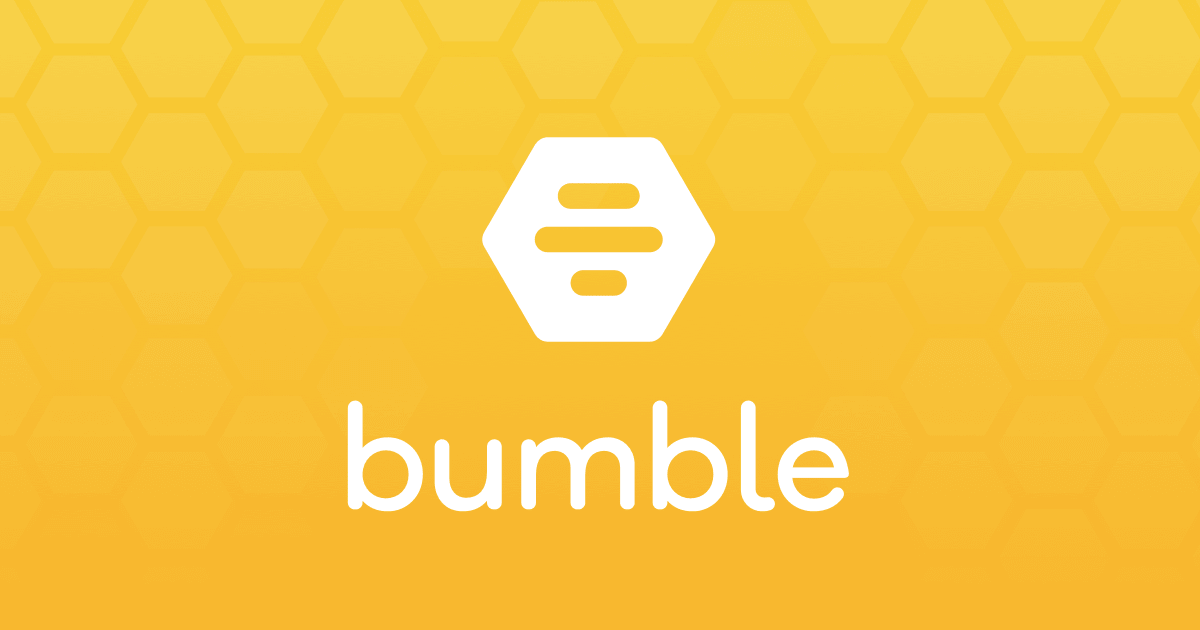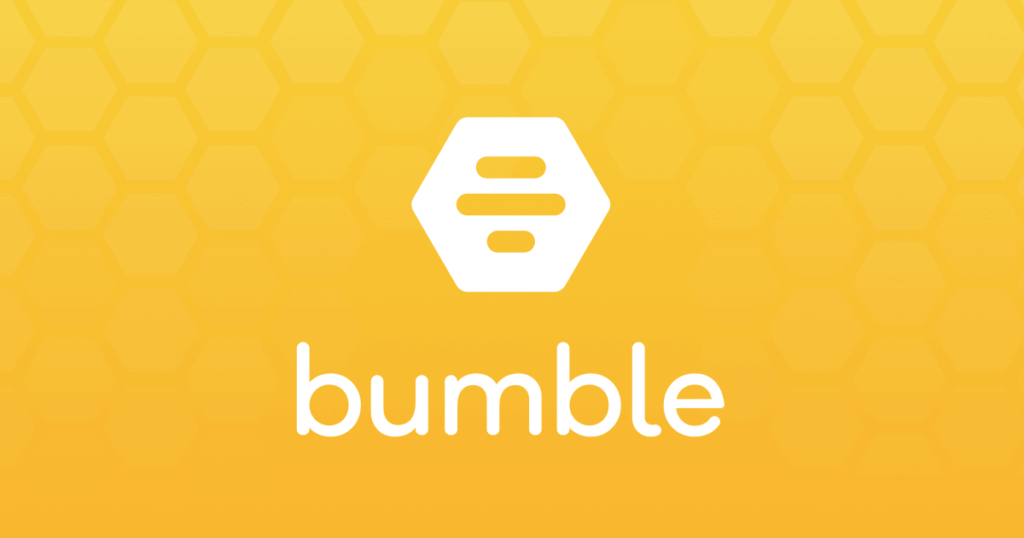 Bumble is another mobile dating application, made by Whitney Wolfe, who had worked on Tinder for a while.
One major difference is that on Bumble, women have all the power. Once two people like each other, they get matched, but here, men cannot make the first move.
Women are those who must initiate the first contact and send a message, and then men can reply if they are interested.
Thus, becoming one of the best dating apps for women.
Members
Within the timeframe spent on the site, we noticed women are in control, which is not a surprise since there are more women than men on Bumble.
More precisely, the gender ratio is 62:38 in favor of women, and this may act as a drawback due to low matches when the men are not sufficient.
There are over 11 million members from the United States, with about 700,000 new members on a monthly basis.
A large percentage of men are in the 25-34 age range, while the most percentage of women are between the age of 18 and 34.
Profiles
Signing up is simple, just like on Tinder or other best online dating sites.
Profiles on Bumble can be detailed or not, and they are quite similar to Tinder. However, on Bumble, people can add some additional info, such as their height, whether they smoke, exercise, have a pet, whether they want children, why they are looking for, etc.
This can help you get some additional information about them, and decide whether you like them or they are not quite your type.
Ease of use and design
Signing up is simple, just like on Tinder. You can use your phone number, email, or connect via your Facebook account.
As for the design, Bumble has a really simple and good-looking design, which is quite similar to Tinder, with the common swiping mechanic. If you like someone, you can swipe right, if not, left.
You can set different filters in settings, and edit your profile by reviewing and adding some information and photos. Everything is pretty intuitive to use, and you won't require any special guidance to do so.
Features
Apart from standard features such as Swipe, Boost, and Chat, there are several special features, available to premium members.
BumbleBff – for people who are not interested in finding someone for casual sex or a serious relationship, but simply want to find some friends.
BumbleBizz – for members who want to find more business connections.
Super Swipe – just like Tinder's Super Like, you can Super Swipe members who you like a lot.
Bumble Hive – real-life event, where Bumble users can meet each other.
The BeeHive – blog about Bumble.
Backtrack – go back to the previous profile if you make mistake while swiping.
Virtual Dating Badge – allows you to have a video or voice call with your matches.
From our perspective, Bumble is a major gamechanger among the top dating sites, with features such as BumbleBff and BumbleBizz for specific users.
Pricing
According to the website, while all the basic features are available for free, just like in Tinder, there are several additional features Bumble offers, that are only available to people who have BumbleBoost Subscription, which costs from $8.99 per week.
| | |
| --- | --- |
| Duration | BumbleBoost Price |
| 1 Week | $8.99 |
| 1 Month | $24.99 |
| 3 Months | $49.99 |
Apart from that, you can also purchase Bumble Credits, and spend them to unlock some additional options in the application.
| | |
| --- | --- |
| Bumble Credits | BumbleBoost Price |
| 1 Credit | $1.99 |
| 5 Credits | $7.99 |
| 10 Credits | $14.99 |
| 20 Credits | $24.99 |
#8 Best for People Who Want a Common Connection: Hinge


If you are looking for a dating app whose main motto is to be deleted, then you don't have to look further than Hinge.
Its main motto is "Designed to be Deleted". What they mean by that is that they aim to help you find someone special for you and then delete the app.
It was founded back in 2012 but completely reworked and rebranded in 2015. Also, in 2019, it has been acquired by the owner of Match.com.
Members
There are over 5 million members on Hinge from all around the world. Most of the members are from the United States, over 50% of them, to be more precise.
As for the gender ratio, available data from Hinge says that there are around the same number of men and women using Hinge.
Most active Hinge members are people between the age of 24 and 32, and a large majority of them is looking for something more serious.
Profiles
Hinge profiles can be quite detailed. They show all the information you share during the sign-up process, and all of it can be seen if you scroll down on other members' profile pages.
Since most members are serious about finding someone for a relationship, they tend to take their time and create appealing profiles, since you can see that most profiles are written with care.
Ease of use and design
After being taken over by Match Group, Hinge was completely redesigned, so as of now, interface and design have become much more fluid and appealing to the eye.
Using Hinge is quite simple since everything in the app is pretty intuitive and straightforward. You can access all available features in the main interface.
Sadly, Hinge is only available on mobile devices. There is no web version, like the one Tinder has, so you will have to use your phone.
Features
Hinge comes with all the basic features one dating app should have.
That includes the option to like and chat with other members, as well as to protect your privacy, by allowing you to report any inappropriate behavior you experience.
Apart from that, there are a couple of special options, which are only available to premium members, such as:
Who Liked Me – allows you to see who sent you the heart, aka liked you.
We Met – this feature allows you to send feedback to the Hinge team, about your date with one of the members. If everything was fine, you will get a recommendation to delete the app, and if not, the app will try to give you better matches.
Pricing
Free services on Hinge are pretty basic. You can view profiles and send messages to your matches.
However, there are also several paid features, such as sending an unlimited number of likes, seeing who liked your profile, and the ability to edit advanced preferences.
Information gotten from the website shows that to get these features, you need to become a Preferred Member, and the price starts from $9.99 for 1 month, $20.97 for 3 months, and $29.94 for 6 months membership.
#9 Best for Gay Men: Grindr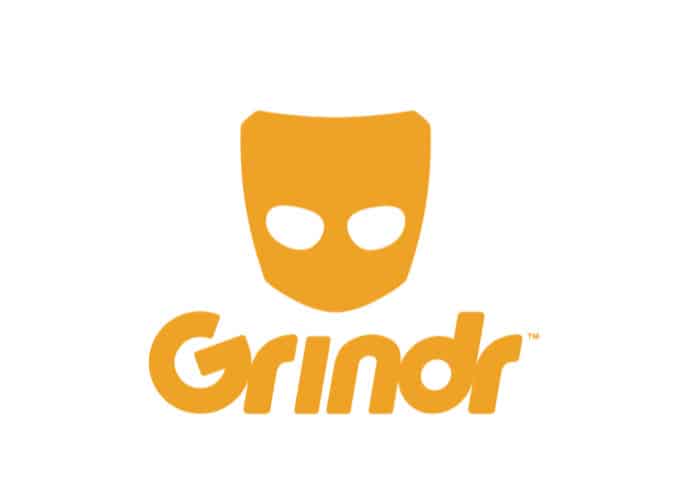 If you are a male homosexual or another type of member of the LGBT community, wanting to express your sexuality freely and meet other people with the same or similar preferences at one place and without having to wonder if they may be straight or whether you will rejected, then Grindr is the right place for you.
It was created in 2009 and it is the very first dating app for this population.
Members
Today there are more than 27 million users from 196 countries around the globe who are quite active on this app.
The majority – 25% come from the US, while other most numerous nationalities present are Brits with 1,9 million, Australians with 650k, citizens of Hong Kong with 190k and citizens of Singapore with 160k members.
There are around 3.5 million active members every day, which is pretty phenomenal for such a group.
Profiles
Profiles are quite easy to set up and don't require too much information, nor usually offer much of it.
These can be seen as a downside, however, members are quite active and get in touch easily when wanting to know more.
What is quite interesting is the recently added feature that asks members what their HIV status is and when they have been tested last.
This addition has raised much criticism but was left on the app, and the users can choose whether they wish to share personal health information.
Another information one can add regard age, weight, body type, ethnicity, relationship status, and "I am looking for" regarding the purpose of being there.
They can also add their preferred sexual position and their "Tribe", which stands for their sexual preference – geek, jock, rugged, trans, etc.
Ease of use and design
Grindr design is pretty simple and straight forward with several sections to choose from, such as messages, explore, matches, and favorites.
There aren't any annoying ads that often tend to turn people away from using certain apps.
Features
Grindr offers various fun and interesting features:
Tap – In case you don't wish to message someone, but still let them know you find them interesting you can click a flame icon on their profile and choose the emoticon based on your reaction: Looking, Friendly or Hot
Search – Thanks to this option you can look for foreign members living outside of your country
Favorite – In case you see someone and wish to talk later, you can add them to your Favorite list
Discreet App Icon – this amazing feature makes sure you stay safe by letting you mask the icon on your screen, so no one sees you have it downloaded
Gaymojis – These are made especially for the LGBT community and aren't offered on any other app, allowing this group to express themselves in a new and amazing way
Pricing
There is the regular free version and two paid memberships: On the website, you'll discover Grindr offers an XTRA Lite and an XTRA Premium package.
Some of the features that these memberships offer are "discreet app icon", quick-send recent photos, Online-only view, read receipts, and several other ones.
| | | |
| --- | --- | --- |
| Duration | Grindr XTRA Lite | Grindr XTRA Premium |
| 1 Month | $9.99 | Unavailable for less than 3 mths |
| 3 Months | | $6.99 per month ($20.97 total) |
| 6 Months | | $4.99 per month ($29.94 total) |
| 12 Months | | $47.88 per year |
#10 Best for Lesbians: Her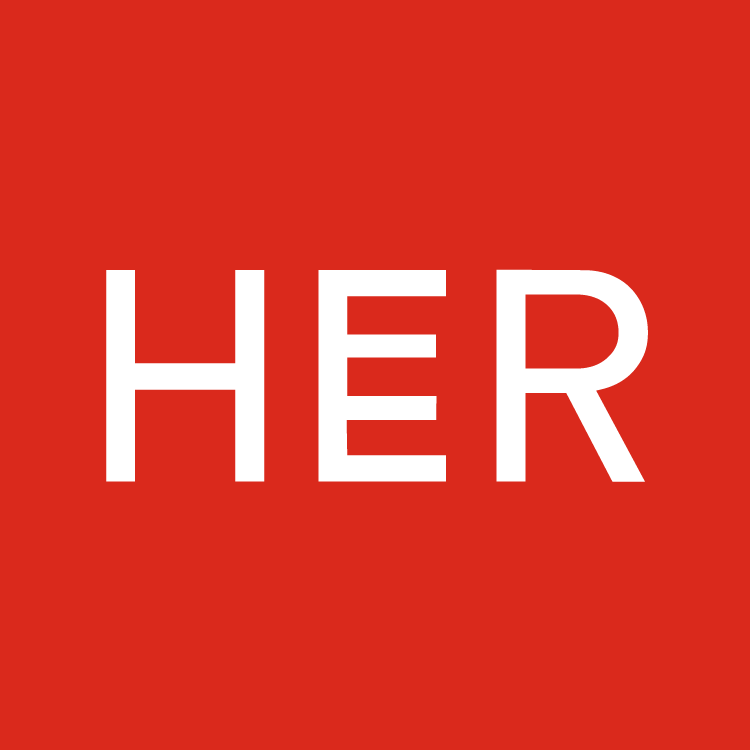 Dear ladies, if you are homosexual or have other preferences, belonging to the LGBTQ community, and wish to meet new and fun girls of the same preferences, then HER is the best place for it.
Designed for women only and with fun features, it presents a fun and unique place to be.
Members
This app was launched in 2013 under the name Dattch and was then rebranded to HER in 2016. It has around 5 million registered users in 55 countries around the world.
A quarter of users, 1 million reside in the US alone.
This app was accepted quite well by the female LGBTQ community, as it was the very first app made for them, and by the queer women themselves.
Not only is it for these ladies, but also for any female who is curious about her sexuality and wishes to experiment.
Profiles
The only way to create a profile is to be a female and to register via your Facebook or Instagram account.
This way the creators wanted to make sure that the profiles are real and at the same time your name, birthday, and profile photo got extracted from that social media and uploaded to HER.
Besides these, you can add your age, height, sexuality, gender identity, relationship status, photos, and your friends list is shown as well.
The app statistics suggest that adding 8 photos gives the best matching results.
After creating the profile you can start your swiping game and match with someone or enjoy quite fun features you are about to read about.
Ease of Use and Design
This app has a very sleek design and is quite easy to use. It has five different categories – meet area, chats, community and feed, notifications, and your profile.
After registering you can start browsing the app, but before being able to see your feed you are supposed to enter 3 communities.
These communities are groups of women who come together for similar interests – sports, cooking, entertainment, NSFW, etc.
The creators didn't want to offer just potential matching, but a whole new social media inside of this app, giving you a feed and ability to have a friends list and comment and like other members' content.
Features
Feed and Communities – As already mentioned you can discuss various interesting topics with other members and socialize other than trying to match
Event Tabs – Depending on your location, various events can be found in this tab located in your Feed. App members create their events and post them on the app, so others can join as well, most of the being RSVP
Meet Area – Here you can swipe left or right just like on other dating apps and decide whether you would like to match with someone
Pricing
Even though HER offers a free version, you will find out from the website that its premium membership prices are as stated below:
| | | |
| --- | --- | --- |
| Duration | HER Free | HER Premium |
| 1 Month | 0 | $14.33 per month |
| 3 Months | 0 | $11.99 per month |
| 6 Months | 0 | $11.99 per month ($71.99 total) |
| 12 Months | 0 | $7.49 per month ($89.99 total) |
#11 Best for Video Hookups: Cams.com

If you are a great fan of porn and online cams with girls, guys, or transgender who are drop-dead gorgeous and who could be models if they just chose so then make sure to visit cams.com.
This website is phenomenal because it offers HD quality videos, almost as good as on porn sites and the models who are true professionals.
Members
This web service is the workplace of thousands of men, women, and transgender people, more precisely, around 15k of them who offer all kinds of content and guarantee that you will find what you wish for.
Around 600 of them are online daily and the best news is that there is a very good age distribution.
The majority of women are between 25-40 years old and most men are 18-24, however, there are just as many of those who are older at 45-54 years old.
Profiles
Creating your profile on this website is quite easy as you are just supposed to add your username, password, and e-mail address, without having to add any additional information.
This isn't typical –let's-meet-online dating app, so the way it works is different, as you may imagine and there isn't any matching going on.
When it comes to models' profiles, they feature 5 sections – Basic profile, About me, Reviews, Gifts, and Activity.
Ease of Use and Design
The website is quite easy to use as everything is labeled clearly, enabling you to find what you are looking for quite fast and live your wildest fantasies.
First of all, you can look models up based on their gender – male, female, or transgender, then by their age 18-19, 20-25, 25-40, and mature age, each offering lots of different models.
There are also more sophisticated search options, such as based on their body type, ethnicity, hair color, and others, such as the 'kinks' category, where people are into various fetishes.
One thing is for sure – this website celebrates people's diversity and makes sure to please anyone.
Features
There are all kinds of features on cams.com and here are some of them:
Interactive Section – this is something quite new in the world of online porn – the world of teledildonics via which you can control the pleasure that you and the models experience. Many people haven't even heard about it
Porn Celebrities – You can talk to real porn and cam stars, such as Lisa Daniels, Kendra Sunderland, etc
HD quality – all of the videos are made in HD quality and make the experience even better
Several quite interesting memberships based on your wishes and purchasing power
Pricing
As already mentioned, there are several membership options available on the website:
Guests who can look at the models in free video chats
Basic Membership – these members can interact with models and look at galleries recorded shows after paying for them
Premiere Members – These have all the above-mentioned features plus possibility to connect directly with a model and spend up to $300 per day
VIP membership – all of the above plus the ability to spend as much as they want to on any type on content
Besides monthly plans, everything else is paid with the credits one needs to purchase and here are the prices:
| | |
| --- | --- |
| Number of Credits | Price |
| 100 Credits | $12.00 ($0.12 per credit) |
| 250 Credits | $26.00 ($0.10 per credit) |
| 500 Credits | $50.00 ($0.10 per credit) |
| | |
| --- | --- |
| Duration | Premium Plan |
| 1 Month | $19.90 |
| 3 Months | $19.39 per months ($41.97 total) |
#12 Best for People that Need a Nudge: Coffee Meets Bagel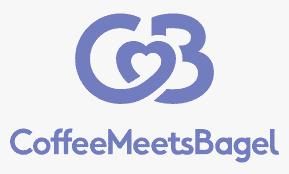 We can affirm from experience that Coffee Meets Bagel is the best app for those who hope to create a meaningful acquaintance in the online dating world that is not as sleazy and sex-oriented as most of the other swiping networks.
The goal here is to elevate the online dating experience and skip looking for solely casual encounters.
Members
There are more than 21 million app users around the globe and more than half of the – 11 million reside in the US. With this large user pool and 400k active members each month one is almost guaranteed to find at least one interesting person. Of course, that is if you live in a place with a decent-sized population.
Gender ration is pretty even – 60 % to 40%, women to men offering similar opportunities for both groups. This app has been quite successful and is responsible for 25 million introductions and more than 100 marriages. The majority of members are between 21 and 35 years old and they are young professionals.
Profiles
Setting up a profile is a pretty straight forward process with no special surprises. You are supposed to add your ethnicity, height, education, occupation, religion and also answer some fun questions that give more insight into who you are, such as: "I am…", "I like…", "I appreciate when my date…", etc.
9 photos can be uploaded, even directly from Facebook if you wish and 140-character long descriptions can be inserted. The profiles are pretty detailed and offer much necessary information.
Ease of Use and Design
Coffee Meets Bagel is quite easy to use and has an amazing, simple, and colorful design. The way it is used is the following: women are called 'bagels' and they are presented to men, who have 24 hours to either "like" them or "pass" on them, while women are given 6 matches every day.
Sending messages is free, however chatting is possible for only 7days after matching, because the goal is to meet enough in a week and know whether you would like to take things to the real world or not.
The app feature pretty large-format photos and videos, the success stories, their blog, general overview and other
Features
#Ladieschoice – everyday men are presented with 21 quality matches and then women are presented with 6 matches based on the profiles who liked them. So, women control everything and create successful matches by liking someone back
Give – This feature lets you play matchmaker, by sending your friend a match from the list of your past matches or the Discover section
Discover – This section lets you see profiles that don't match with your preferences, nor you with theirs, but still, someone interesting might come up
Woo – this is similar to "Super Like" on Tinder and lets someone know you like them
Pricing
Coffee Meets Bagel has a free version and from the website, you can see that it also has a premium version that comes in a 1,3,6, and 12-month plan.
But, besides having a plan, you can purchase "beans", that is, coins for several features in the app.
| | |
| --- | --- |
| Duration | Coffee Meets Bagel Premium |
| 1 Month | $34.99 |
| 3 Months | $25.00 per month ($74.99 total) |
| 6 Months | $20.00 per month ($119.99 total) |
| 12 months | $15.00 per month ($179.99 total) |
| | |
| --- | --- |
| Number of Credits | Price |
| 100 credits | $1.99 ($0.02 per credit) |
| 2000 Credits | $23.99 ($0.01 per credit) |
| 3000 Credits | $24.99 ($0.01 per credit) |
#13 Best for Conservatives: OkCupid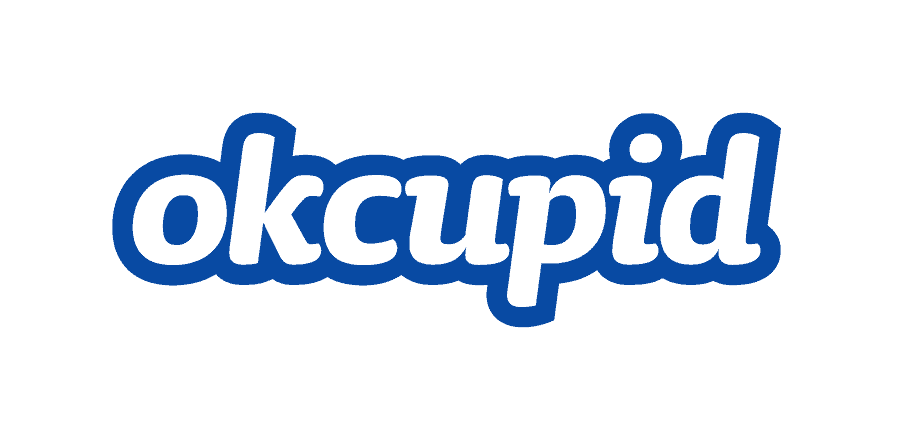 OkCupid is one of the oldest dating services on the market. It was launched in 2004 and in a matter of three years was named as one of the best dating websites by Times Magazine.
Its services keep being upgraded and updated, and the app is a perfect choice for people who are somewhat conservative and are looking for stable, long-term relationships.
Members
There are more than 50 million members on the platform today with more than 1 million daily logins, which shows how popular it still is. The majority of members are between 25-34 years old and women to men ratio is 35%-65%, which is great news for men.
Even though people of all ages are on there, the majority falls in the above-mentioned range, with those between 35 and 44 years old in the second place.
Profiles
When you decide to sign up, the process seems quite simple and short, you are supposed to give your name, location, e-mail address and birthday, however, that is when the next part comes – special OkCupid questionnaires that ask about your likes, dislikes, religion, personality, habits, sexual desires, etc. The app algorithm relies on these answers when searching for your best potential matches. Thanks to your and other person's answers, your compatibility is measured and shown to you.
Every profile has a space to include bio – that is several sentences about yourself you would like others to know, but most people don't write too much. Also, some of the answers from the questionnaires are shown as well.
Ease of Use and Design
The websites and the app are simple and eye-pleasing. There is a top menu and every feature is listed on it, making it quite easy to use. There is a "Double Take" section – the one where people spend the most time, as their compatible matches are listed there.
When it comes to messaging you will only be able to see messages from someone whom you have already liked. This way, all unwanted and possibly rude messages are avoided.
Features
Double Take – this is the section based on the roulette game, where you swipe left or right depending on whether you like someone
See Who you Like – this is the list of people you liked that is saved on your profile
See Who Likes You – this section is offered to premium members only
Boost – Boost is a paid feature that makes your profile stand out and it is shown more frequently to other users
Pricing
| | | |
| --- | --- | --- |
| Duration | A-List Basic Plan | A-List Premium Plan |
| 1 Month | $7.95 per month | $24.90 per month |
| 3 Months | $6.35 per month ($19.05 total) | $22.90 per month ($68.70 total) |
| 6 Months | $3.95 per month ($23.70 total) | $19.90 per month ($119.40 total) |
| | |
| --- | --- |
| Number of Credits | Price |
| 1 credit | $1.99 |
| 5 Credits | $9.45 ($1.89 per credit) |
| 3000 Credits | $16.90 ($1.69 per credit) |
#14 Best for liberals: POF

POF.com is one of the oldest dating websites and with most users worldwide. It is the highest-ranked dating website in the UK.
Among these best online dating sites, the broad audience available on POF makes it the best for liberals!
The website was founded in 2003, offers plenty of free features and has over ten million daily logins.
The creators are following the trends and successfully combining features of different dating websites, thus creating over a million relationships every year.
Members
POF is globally popular and has about 150 million users. Most members are from the United States (about 78 million), and it is quite popular in the United Kingdom and Canada as well.
Because it offers many unpaid features, only 500 000 members decided to purchase one of the memberships, thus ranking high also among the best free dating sites for serious relationships.
There are slightly more men than women on the website, but this doesn't impact the quality of matches or match rate. About 60% of users are men, which is similar to many other dating websites.
Most members are between 25 and 34 years old, but you can easily stumble upon someone who is older than 40.
Profiles
Profiles are quite detailed and authentic. The sign-up process is simple, but quite time-consuming because every member has to fill the questionnaire.
It consists of twenty questions and each has to be answered.
Members have to name their hobbies, activities they enjoy and tell what are they looking for. It can be either a fling or a relationship.
Uploading up to eight pictures is entirely free. Linking social media profiles isn't necessary, but people do it to add photos.
Ease of use and design
While using POF, we found out most of the profiles are detailed and because of those informative profiles, their match rate is quite high.
The overall design is straightforward and you won't have trouble trying to find a certain feature.
You can use Basic and Advanced Search for finding new profiles or just scroll freely.
Amazing search engines are mostly responsible for high match rates and many created relationships.
A free app is available as well and 75% of members prefer the app over the desktop version. You can find it on the Play and App store.
Features
As said, messaging is free and it is the easiest way to show interest. Sending voice messages is available to everyone while sending images is a feature reserved for women. Besides standard options, there are plenty of matchmaking features designed for finding the perfect match:
Chemistry Predictor will find your perfect match in just a few seconds. All you have to do is complete one of the tests.
UltraMatch lists 50 profiles most compatible with you.
Top Prospects creates a list of people you had talked to in the past month.
Nearby is great for finding people from your area.
Pricing
Even though free members have many features available, with an upgraded account, you can unlock many more.
On the website, you will discover that the price of membership is based on duration.
A 2-month subscription will cost you $19.35 per month and other available plans are:
4-months – $12.75 per month
8-months – $10.18 per month.
#15 Best for dating after 40: MeetMe


If you are older than 40 and looking for a good online dating site, check out MeetMe.
It is a simple website, with millions of members and plenty of them are over 40 as well.
MeetMe isn't just an online dating site – it is a social media platform as well. With one account you will be getting two-in-one!
It was founded by siblings in 2005 that wanted a website that would replace old yearbooks. Over years it turned into one of the most popular websites for meeting new people.
Members
This is an international dating website with over 50 million users. The majority of members are from the United States, Canada, and Australia.
Statistics gathered from the site show that it receives over a million visitors, and over 40 thousand new profiles are created daily.
Gender distribution is similar to other websites and men are slightly outnumbering women. Currently, 60% of users are male.
Even though the required minimum age is 13, there aren't many minors on the website. Mostly, people over 35 are present, so if you fall into this age category, you shouldn't worry about finding a match.
Profiles
This isn't only a dating website, but a social media platform as well. Users can decide which information they want to share, and which not.
Because of that, authentic profiles sometimes aren't so informative and it isn't easy to distinguish them from fake ones, which is a major drawback for this site.
Suspicious profiles can be reported, but guidelines aren't as strict so many of them do not get removed.
When signing up, name, location, age and gender are required but can be altered at any point.
Also, there is a bio section that members can fill if they wanted to.
Ease of use and design
Sign up process is easy and only takes a few minutes. You can create a profile using an email address or Facebook account.
Both the desktop version and an app have a simple design. You can scroll through the main page, browse the profiles, or even play games.
The app is available for Android and iOS, it is free and because it offers more options, members rather use the app.
Features
The main purpose of the app is to meet new people, and features are designed to help you find them:
Secret Admirer is a game that helps members to connect. All you have to do is guess your admirer from given options.
Questions are a great way to get to know somebody. They are anonymous and allow you to meet somebody before adding them to the favorites list.
QuickPick is showing random members that you can either like or dislike.
Credits are used for buying gifts. When somebody is doing live streams, these gifts are sent and a gift is worth one diamond. Also, with credits, you can see who was visiting your profile.
Pricing
The profile can be upgraded to MeetMe+ and costs depend on duration as stated on the website.
Here are the subscription plans:
1-month – $6.99
3-months – $16.99
6-months – $24.99.
Credits are bought separately, and the price varies between $2.99 and $24.99.
#16 Best for dating after 50: Lumen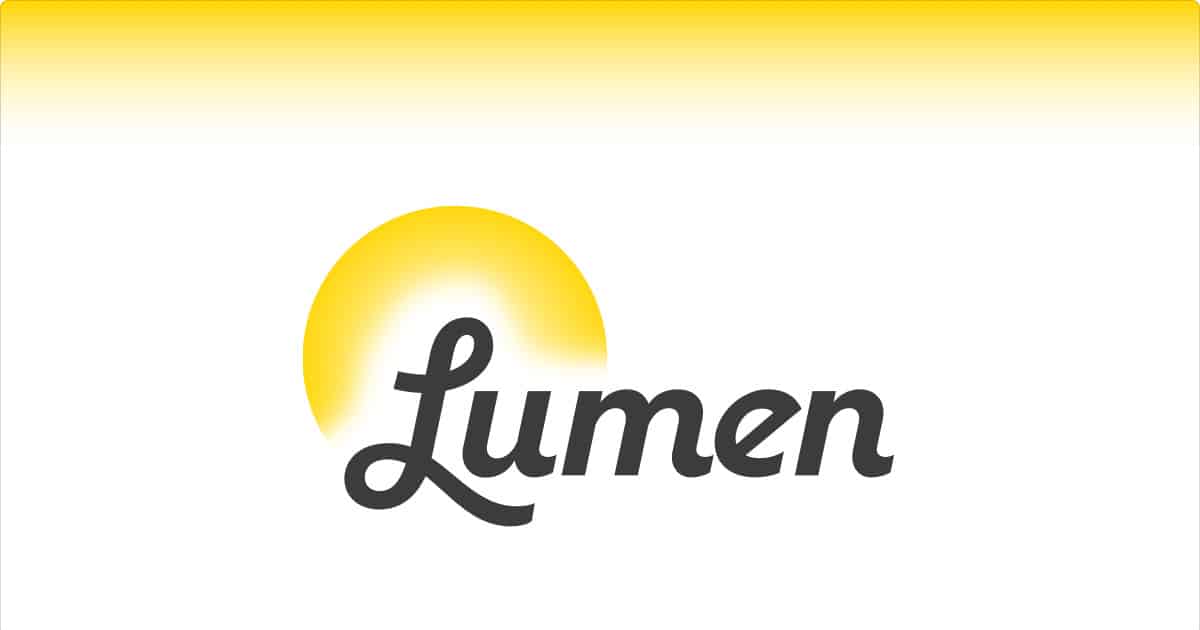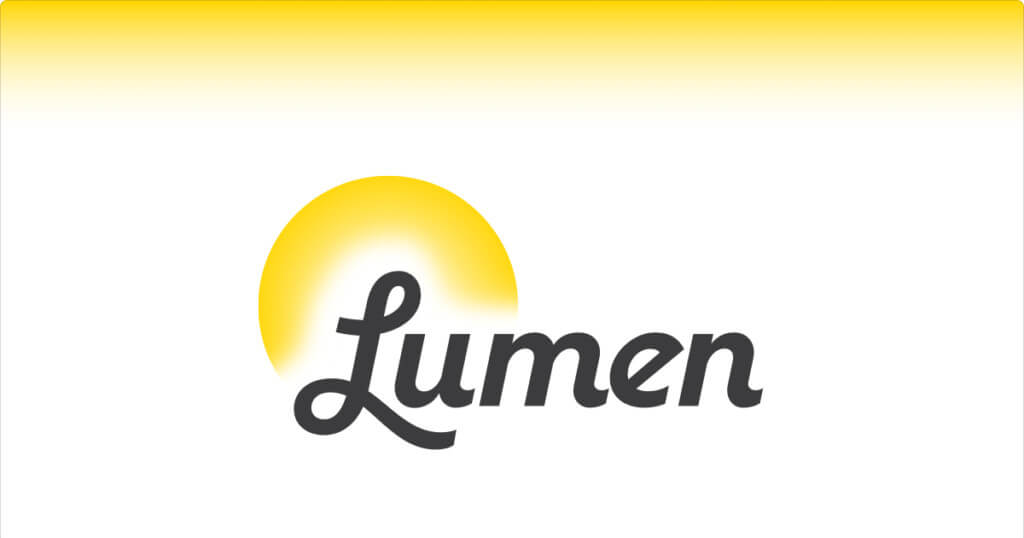 The older you get, the harder it is to find a good dating website, because most of them are just flooded with young adults that are looking for something casual.
Lumen is a dating app specially designed for matching people older than 50.
It allows active seniors to meet someone who shares their interests.
The simple design, a large base of members, and strict verification process are what make this website appealing to seniors.
Members
This is the largest dating app for seniors with over 1.3 million users and most members are from the USA.
Thanks to its large audience, finding someone new isn't difficult and an app has a high match rate.
The only requirement for joining is age – you have to be over 50. Otherwise, you won't have access to the app and won't be able to browse profiles or chat with people.
The average age is 56, and the oldest member is 97 years old.
When it comes to men to women ratio, it is almost 50:50. Men are outnumbering women, but insignificantly.
Profiles
Seniors prefer this app because of the verification process. The profile picture has to be verified, and each profile goes through the identification process.
Also, the profiles are regularly inspected and even authentic ones get banned because of the rules violation.
Thanks to the strict registration rules, there aren't many fake accounts.
Lumen profiles are detailed and authentic. Each member has to upload a few photos, and most of them fill both "about me" and "looking for".
There are also several questions to answer, but these are optional and users tend to skip them.
Ease of use and design
Because it is an app exclusive for seniors, the creators kept the design straightforward.
There are a few different categories and it is easy to navigate between them.
For finding new people, there is a discovery page and using filters, the search can be limited.
Suggested profiles are displayed one by one, and there are three-options: like, chat or skip.
All of the liked profiles are placed in the Favorites, so members can easily find them.
Features
There are many basic features such as chat and like. Free members can chat with up to six different people and messages must include 50 characters.
Some of the special features are:
Rewind which shows the last ten profiles you looked. These are also displayed one by one, and you can either skip a profile again or initiate a conversation.
The 72-hours timeframe will delete any unwanted messages after three days. When you receive a message, you have three days to respond or it disappears.
Groups are great for finding and chatting with like-minded people. Seven different categories are available and members aren't limited to a number of groups they can join.
Pricing
Upgrading an account has a few benefits, and subscription plans gotten from the website are:
1-month – $35.99
3-month – $71.99
6-month – $99.99
You can also buy a one-week membership for $11.99 just to try out some features.
#17 Best dating for seniors: OurTime


OurTime.com was created in 2011 and hasn't stopped growing since.
With millions of users older than 50, it is the best dating site for seniors.
You won't be only signing up for OurTime, but for the other two websites as well – SeniorPeopleMeet and SeniorsMeet.
And that is a major benefit of using OurTime compared to using other dating sites for Seniors.
As a member of OurTime Community, finding a new pen pal or partner won't be a problem.
Members
Currently, the site has almost 9 million members, and over 1.5 million are from the USA. Other members are mostly from the UK and Canada.
Members are quite active and there are 180 000 logins each week.
Even though it is a dating site for seniors and most members are above 50, this isn't a requirement. People older than 40 are joining as well because the popular dating websites aren't working out for them.
Also, this is a rare website where women are outnumbering men. To be precise, 55% of users are women.
Profiles
When signing up, the user has to provide a few basic information. There are also a few optional questions.
If all questions are answered, a profile will be informative and users can easily decide whether someone will be a good match or not.
Up to thirty pictures can be added, which makes profiles even more detailed.
People tend to hide certain information because there is no verification process and most of them are worried about their privacy.
Due to a lack of verification, fake profiles are present, which discourages genuine users from signing up or enjoying the benefits of the site.
Ease of use and design
OurTime exceeded expectations by designing the site to fit the needs of seniors.
Many of them aren't tech-savvy, so the sign-up process is simple, as well as the website's design.
The home page is split into several sections. One of these is the user's page, others are for browsing or contacting members.
There is even a match section, where members can find top suggestions. If someone catches your eye, just click on the "yes" button.
When it comes to browsing, you can filter the search by age, gender or location. There are also filters for sexual orientation, zodiac sign, children, relationship status, religion and ethnicity.
Features
Unfortunately, many basic features are only available for premium members.
By clicking on the "flirt" button, you can show interest, but won't be able to exchange messages.
Besides basic features, the site offers plenty of special ones as well:
ConnectMe is assigning you a virtual phone number, so your private ones stay protected. With a new number, you can call other users.
PromoteMe will make sure your profile is first on the search list. With busted visibility, your match rate will be higher.
Live Events are great for virtual dating. If you aren't ready to meet with someone offline, try out the virtual dating until you get comfortable.
Pricing
The OurTime websites shows that they offer two different subscriptions, and the price is based on duration.
Standard subscription is a cheaper option:
1-month – $31.96
6-month – $95.76.
For value subscription, there is only one plan available: 6-month for $119.76.
Tokens are bought separately, and 280 credits cost $9.99.
Check out the complete review of OurTime.com here. This is one of the best online dating sites for seniors.
#18 Best for international dating: InternationalCupid


InternationalCupid.com is available all over the world, which makes it the best for international dating.
Cupid Media has over 30 dating websites, including InternationalCupid and it is bringing together people from the entire world.
It is the easiest way to meet foreigners and different cultures, and it is perfect for international dating.
Matching on this website has no boundaries, and your second half might be someone across the globe.
Members
So far, it has gathered over one million people and over 100 000 are from the United States.
Besides the USA, it is quite popular in many big European and Asian countries.
Each day, 2 500 people are active internationally.
Members are between 34 and 54 years old, but there are many young adults and seniors present as well.
Also, it has a perfect ratio of female and male users – 50:50.
Profiles
You can create a quite detailed profile and if all questions are answered, it may even have several tabs.
All users must provide basic information, and besides that, you can add details about appearance, culture, lifestyle or any other preference.
Up to five pictures can be uploaded which makes profiles even more detailed.
There aren't many fake accounts, because low-quality profiles are considered suspicious and quickly deleted.
However, if a member can provide an ID, their low-quality profile will be tolerated.
Ease of use and design
For signing up you can use email or Facebook, and the process is simple and short.
The design of the website is also straightforward so everyone can easily navigate and find what they need.
When you visit someone's profile, you will see a match indicator. It is either a red or green circle and shows whether you two are a good match.
InternationalCupid has an amazing search engine. You can filtrate the results by different categories, or even find members based on location, date of the last photo or date of joining the website.
An app is available only for Android users, and it can be downloaded for free. The design of the app is simple as well, and all needed icons are placed at the top of the screen.
Features
Sadly, the website doesn't offer many features to free members. Even sending messages is a feature available only to premium accounts.
If you are the one receiving messages, you can reply to them for free.
With a free profile, you will be able to send hearts or add profiles to Favorites as well.
InternationalCupid doesn't have many special features to offer and one of the best is Message Translation which translates messages and helps when chatting with foreigners.
Sending hearts and chatting with Exotic Foreign Girls is another popular feature among men, but it does require an upgraded account.
Pricing
Two subscription plans are available on the website and price varies on duration.
Gold membership is more budget-friendly:
1-month – $29.98
3-month – $59.99
12-month – $119.98.
The one month Platinum membership will cost you $34.99, and other planes are:
3-month – $69.98
12-month – $149.99.
#19 Best dating site for Christians: Christian Mingle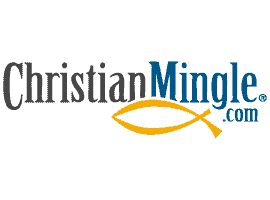 If you are looking for someone with the same Christian values, check out Christian Mingle.
It gathers single Christians that need help with finding their life partner.
The site is strictly reserved for Christians and has millions of users which makes it the best dating site for Christians.
The reviews we did on Christian Mingle reveal that they have a high success rate and are behind over 30% of marriages and unions.
Members
Christian Mingle has over 15 million users worldwide. Almost 7 million users are from the USA, and it is popular in Europe and Australia as well.
Members are quite active and each week 40 thousand is active. Even though it has been around for a few years, it is still incredibly popular and every month it welcomes 200 thousand members.
All age groups are present, mostly young adults looking for a spouse. Only people above 18 are allowed to join, so there aren't many teens. Also, the site is popular among Christians in their late 30s and early 40s who are looking for somebody new.
Men to women ratio are balanced – 50% of users are females, and 50% are males.
Profiles
Completing profile entirely isn't mandatory, yet they are still quite detailed, informative and most importantly – authentic.
Fields include only the information needed when searching for a serious relationship and future spouse. Each member can name their preferences, family values and beliefs.
All of the given information, along with uploaded pictures, are carefully monitored and suspicious accounts are deleted.
Thanks to the strict security rules, the website has a small number of fake accounts, which gives it an edge over the other dating sites.
Ease of use and design
The website is designed to fit all age groups. Young adults can explore entertaining features that make online dating more enjoyable, while seniors can easily navigate through the site.
When it comes to a sign-up process, it is simple as well and can be done via Facebook or with an email address and only takes about five minutes. Members do not have to fill every field and information can be added later.
The site has a great search engine and allows you to filter the search by ethnicity or different preferences.
An app is free and available to Android and Apple users. It has a similar design as a website, with no additional features.
Features
Sending messages is only allowed to premium members, and besides chatting Christian Mingle doesn't offer many special features.
Messaging+ allows you to communicate with all members. Even free profiles will be able to reply to received messages.
LookBook is similar to swipe on Tinder. Profiles are shown one at a time and members can browse them anonymously. If you heart a profile, a person receives a notification. When somebody likes you back, their profile is added to the "Mutual Like" page.
Filters can help you to narrow down the search and find members with similar interests.
Pricing
Christian Mingle offers only one subscription plan as seen on the website and the price is determined by the duration of the membership.
Compared to other dating websites, the prices are average.
1-month – $49.99
3-month – $104.97
6-month – $149.94
#20 Best dating site for Jewish: Jdate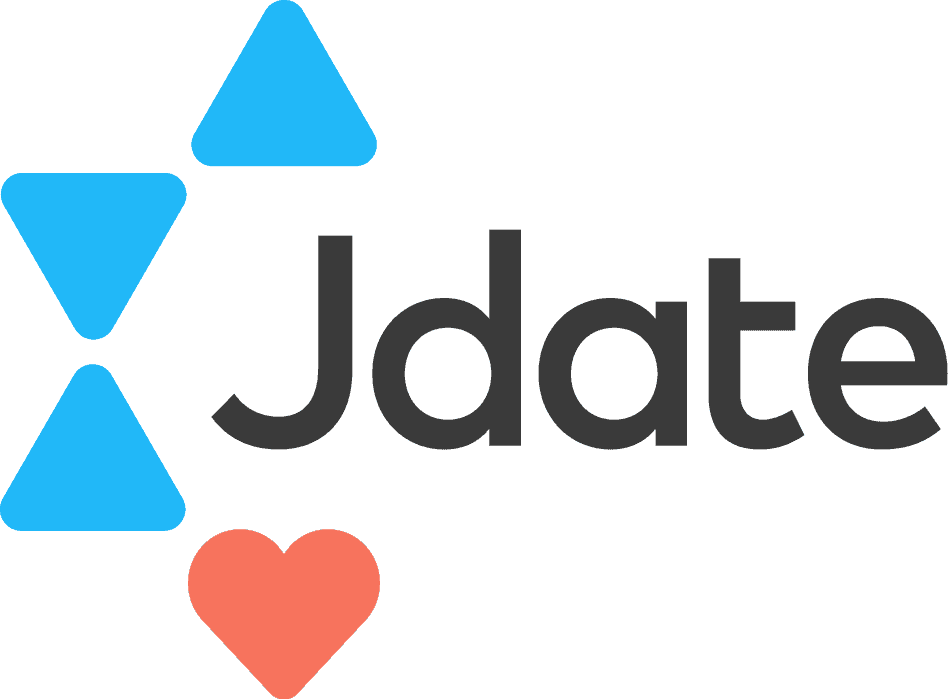 High match rate and millions of users are what makes this the best dating website for Jewish.
Jdate.com exists for over twenty years and it is gathering single Jews around the globe. Out of all Jewish marriages that started online, this website is responsible for over half of them.
It is used for meeting new people, casual dating and of course, finding life partners.
Members
This is one of the largest websites for dating Jews and about 240 000 are from the USA. Over 90 000 users were so satisfied with their experience and decided to upgrade their accounts from free to premium.
Besides, the USA, it is also popular in Germany and Spain.
To join, you don't necessarily have to be Jewish. There are plenty of non-Jewish members that want to date Jews.
Most users are between 25 and 34 years old, and there are plenty of active seniors as well. These members are mostly looking for relationships or new pen pals, and casual dating isn't as popular.
The number of male and female users is well-balanced also. There are slightly more men, to be exact 57% of users are men.
Profiles
Jdate has quite informative profiles that highlight values important to someone who is searching for a spouse.
Several pictures can be uploaded, and information about different preferences, values and religion can be shared.
Safety guidelines are making sure that fake profiles get deleted as soon as possible. Also, profiles that aren't following the site's rules can be reported and suspended.
Thanks to these strict rules, you don't have to worry about phonies.
Ease of use and design
Design is straightforward and quite easy on the eyes. You don't have to be tech-savvy to use the website or find a certain feature.
By using Facebook, you can speed up the sign-up process. You can also use an email address to join the website.
On the home page, there are several sections such as browse, matches, and activity so you don't ever wonder where what is.
The site has multiple search filters which make finding people with similar interests even easier. Users can be listed based on lifestyle, looks or personal preferences.
The app has a user-friendly design. It is even better than the website, so many users prefer the app. It can be downloaded from the Play and App Store.
Features
Basic features like chatting or sending emails are available only for premium members. Besides these standard features, there are plenty of special ones which make online dating quite exciting.
Secret Admirer is allowing members to find out whether somebody likes them or not. Users can scroll through suggested profiles and like the ones that caught their eye.
Kibitz Corner is great for starting a conversation. Answer a daily question and find someone with similar thinking.
JLife shares dating advice that will help users with online dating. It is an online magazine and they often share successful Jdate stories.
Pricing
Jdate offers VIP membership and three different plans, which are highlighted on the website, and the price is determined by the duration.
1-month – $59.99
3-month – $134.97 6-month – $179.94
Pros and cons of Best Online Dating Sites
Pros
Opportunity to meet with people from diverse part of the world
You can easily determine from the profile if the user is interested in a casual or serious relationship
Saves you the stress of investing so much in a relationship that might eventually not work out
Use of matching algorithm to connect you to members with similar interest and personality
Cons
Exposure to scammers and fake accounts
Inability to connect or contact a match when on any of the best free dating sites
Imbalance in male to female ratio on many of the website
Fear of the unknown keep a lot of people from getting committed to a match
Methodology
The methodology we used to review the Best Online Dating Sites are as follows:
An overview of the profile of users on each dating site or app
Our experience with the registration process of each dating site
The Features of each site: both free and paid version
The pricing and affordability of the packages offered
Best Online Dating Sites Conclusion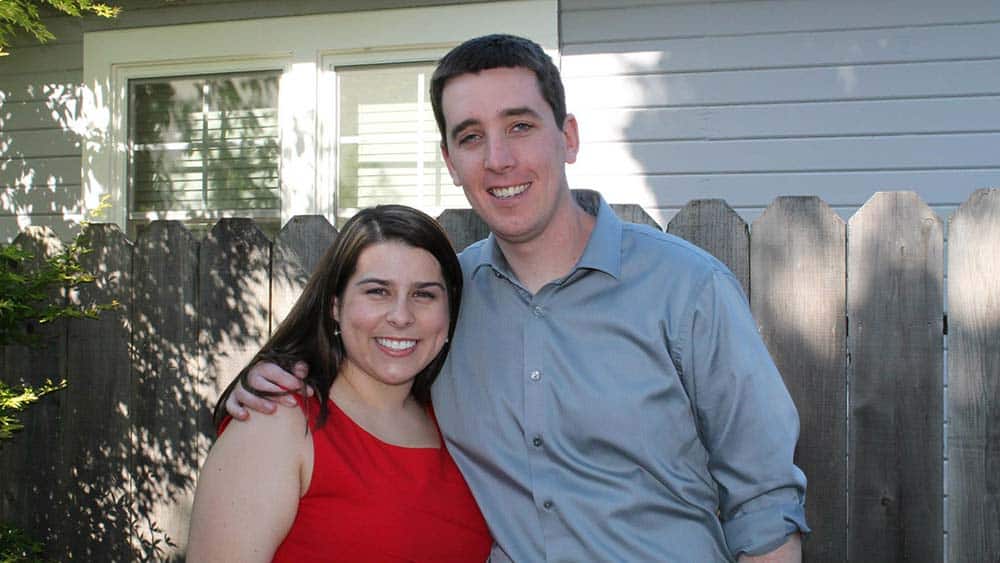 Now it's easy to say that signing up for a paid online dating site is better than using a free site; however, there are distinct advantages to using both paid and free sites at once. Yes, I said at once.
When it comes to searching for the one you must invest a considerable amount of time into it if the process is to produce any meaningful results.
We, therefore, recommend that you set aside at least 6 months for the entire process of finding and connecting with that special person regardless of the dating site you choose.
Additionally, we recommend that you use a combination of both a paid and free online dating service. Here's why.
Free services offer you a no-commitment way to ease your way into the world of online dating. It is also another avenue that you can use to put yourself out there.
Once you are comfortable with the world of online dating, you can then move into signing up for a paid service (on a site that is different from the free one of course).
By using the free service to get acquainted with the online dating world, you are less likely to be intimidated when you opt for a paid service, which in turn means that you are less likely to quit and will stay in the game for the long term.
Additionally, it puts you in front of more individuals who are seeking to make that special connection.
So go ahead and get in the game, the wonderful world of online dating. Just make sure that you are prepared to spend at least 6 months on this journey, be it a paid or free service, to get the very best results. In the end here are the top two that I recommend checking out.
People based dating apps ensure privacy policy and rights reserved are fully entrenched to make users feel comfortable releasing personal information.
Check out these articles for the best dating site for specific types of people whether that be young, older, Christian, gay, lesbian, etc. Once you have decided on which site(s) to try out, be sure to check out these online dating advice articles for both single men and women to help you get started on the right track! I hope you all got some great information on my best online dating sites article!
This exclusive manual on The Comprehensive Guide to Dating a Man/Woman in 2019 will help you in making the right decisions on the best dating sites.
FAQ