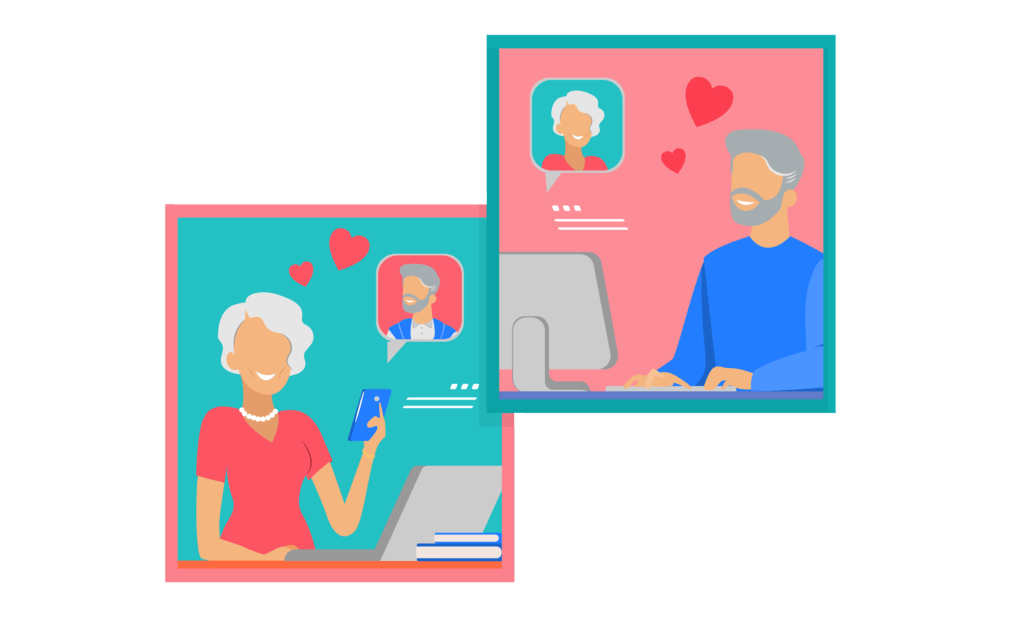 Hey everyone and welcome to my OurTime review!
OurTime.com is an internet dating website that is specifically intended for older singles, living in the United States or Canada, who are seeking to find that special someone for a long-term relationship or even marriage.
The OurTime.com website is surprisingly clean and well thought-out. If you are 50+ and looking to find companionship, marriage, a lasting relationship, a friend or even a Pen Pal OurTime will help you to find that someone special.
Joining OurTime.com means that you are joining a larger and thriving senior dating community as they are a part of the People Media's OurTime Community, which includes SeniorsMeet.com and SeniorPeopleMeet.com (my review).
Additionally, they boast a membership of 1 million members, single men and women looking for love. Here is the link to the full OurTime website.
Go a bit further by learning everything you need to know from our incredible guide on dating online, it is worth your time as a senior who wants to dabble into the world of online dating.
Is your dating app giving you the best chance for success?
Make sure to take our online dating site/app quiz to find out.
People who follow our dating site suggestions have on average 2 more dates per month.
OurTime Review in Video Form
Audio (podcast) form for those of you on the go
Let's get right into the OurTime breakdown!
OurTime Quick Info
OurTime is frequently visited by about 60% women and 40% men – mostly from the USA and Canada. It is targeted at seniors 50 years and above. Subscription is $19.99/month each month (billed monthly + tax) or $11.99 per month if you pay make a lump sum payment of $71.94 + tax for six months.
Ease of use: Site Navigation, Layout and Design
OurTime.com takes into consideration that many seniors are not as computer savvy as the younger generation(top dating sites for younger individuals) and has created a website that is simple and easily navigated.
The layout of the site is very straightforward and communicating with other members is no-frills, no-fuss, and no-hassle.
Communicating with your matches is as simple clicking a button to send a text message.
Members also have the option of chatting to other online members or potential matches.
It should also be noted that the registration process is fast and user-friendly and specifically designed to make sure that even non-technologically inclined people will be able to navigate the website effortlessly.
As one of the top 10 best online dating sites, men and women can either use the free trial mode or the paid membership option which requires a credit card during the signup process to access the large user base on the mobile app.
As a paying member, such a subscription can also be automatically renewed for you so you can continue to use the chat feature and instant match at any period of time,
Popularity
OurTime.com may not be the most popular online dating site around, but it is indeed popular among single seniors who are searching for the special someone.
They boast about 1 million members and add that being a part of the People Media's OurTime Community, which includes SeniorsMeet.com and SeniorPeopleMeet.com) gives you access to a larger online dating community.
Now for people who are 50 and over these figures and partnerships makes for some good odds when it comes to finding someone special.
Also, married men and women 50 years and above looking for love on the side as well as those looking to restart after a divorce find this site pretty appealing.
As far as Canada and the USA are concerned this is one great place to find older women willing to fall in love again.
Success Rates
This OurTime.com review sadly cannot quote you concrete figures when it comes to the overall success rates that OurTime enjoys.
However, it is safe to say that men 50 and over will enjoy relative success rates when they become a member. This is possible for two main reasons:
Females account for nearly 60% of the OurTime.com population and
The people searching for significant others falls within a specific demographic (in this case 50+)
How Much Does OurTime Cost?
The beautiful thing about OurTime is that trying out the site is free as you can create your account and your profile for free but make sure to apply the tips in this link to make it standout.
If you would like to take it to the next step and start communicating well with your matches, then you will need to upgrade to the paid version.
The paid version allows you to respond to your messages, view other members' videos, see the members that favorite you, you see the people that you have flirted with and figure out if you have any astrological match with any of our members.
If you do decide to pay for an OurTime membership, you would only be spending the following:
One Month = $19.99 each month (billed monthly + tax)
Six Months = $11.99 each month (you must make a lump sum payment of $71.94 + tax)
Prices may have changed since this writing, check here for current prices!
A onetime fee of $3.99 added to all new upgrade orders
OurTime Review: Features
We realized that OurTime does not have a lot of features, neither is their features complex as they have focused on maintaining an easy to use website with some great features.
Apart from the advanced search feature, another awesome functionality is that you can search for and view profiles and uses the "MyMatch," and "I'm interested" features.
The website also allows live chat with other members and access dating advice from dating experts.
And just like everything else in life, there could be some dangers to online dating, but knowing that the pros of finding love on a dating website far outweigh the cons is rather soothing.
So, beware of false profiles, because a lot of scammers make it their business to trick older people in the dating world.
That being said, with the search option, you can easily tell apart those who are real people, those seeking for a sugar daddy, and those who are active members on the senior dating site.
As far as demographic and age range is concerned, the site accommodates Christian dating, gay dating, lesbian dating, senior singles, mature singles, and people who wish to share their marital status too.
While every OurTime customer relies on the search results to find a potential mate, these search options may present elite singles that are also interested in a potential love affair.
No doubt about it, OurTIme is one of the best online dating sites (among the free dating and subscription-based dating websites) where you would most likely not waste your money but find potential older people you can love.
Since most online dating apps have some rights restricted, if you need help, contact the customer service unit. The bottom line is that, as one of the best dating sites out there, you are welcome to search for love.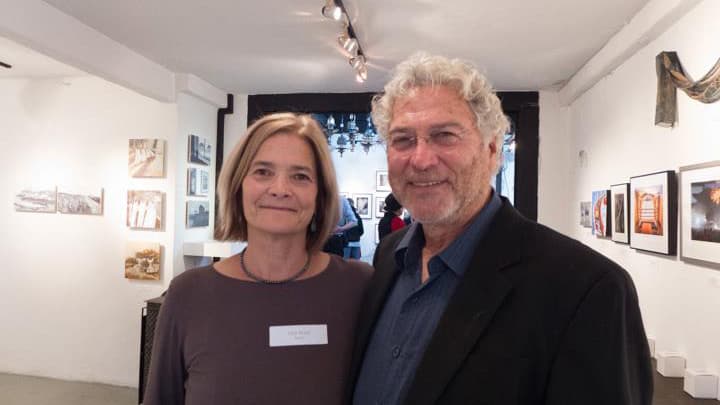 OurTime Review Conclusion
After everything is considered, my overall rating for OurTime is:


If you are 50 years or older and you are searching for that special someone, then this OurTime.com review most certainly recommends that you give OurTime.com a chance.
If you are searching for a more complex matching system and would like the benefits of a larger community and have a bit more money to spend on membership, then we do recommend eHarmony(eharmony review).
Younger singles will also do well to check out dating sites such as Match.com (match review). However, we certainly recommend OurTime.com because the site is easy to use, has a fairly decent population size (for the over 50 crowds) which means a greater chance of success and is affordable.
You should also check out some comparison articles like eharmony vs match, Chemistry vs Match, Chemistry vs eHarmony and Zoosk vs match! I hope you all like my OurTime review! Now get out there and start dating!
These are some of the reasons we think this is a site worth your consideration:
The ability to instantly search for singles within your area without becoming a member
The website does not appear to be crowded with spam profiles as most profiles appear to be authentic
The site is easy to use
Is specifically geared towards singles 50 and over
The user profiles are not as detailed as those found on other dating sites
Members will have to upgrade to a paid account if they wish to contact or respond to other members
You have to create a free account to check out the website which can inflate their membership numbers
You may also be interested in my overall favorite dating websites, what I would recommend for men as well as what I would recommend for women.
Also, check out our exclusive guides to having an amazing dating experience:
Rush now to our homepage to have the first peek!