There are plenty of people who are willing to date only inside their social circle, and they prefer keeping things that way rather than connecting with individuals who are not like-minded and don't have the same social circles.
EHarmony and Elite Singles are some of the most popular online dating apps for people looking to date inside higher social circles and who don't want to settle for less.
In this EHarmony Vs. Elite Singles article, we will try to explain:
Is your dating app giving you the best chance for success?
Make sure to take our online dating site/app quiz to find out.
It's a fact that people who follow our dating site suggestions have on average 2 extra dates per month.
EHarmony is one of the online dating sites that has managed to remain popular and functional for more than two decades, and it has millions of active users to this day.
Even if you didn't use it, you have heard of its compatibility matching system that helps people find love wherever they are.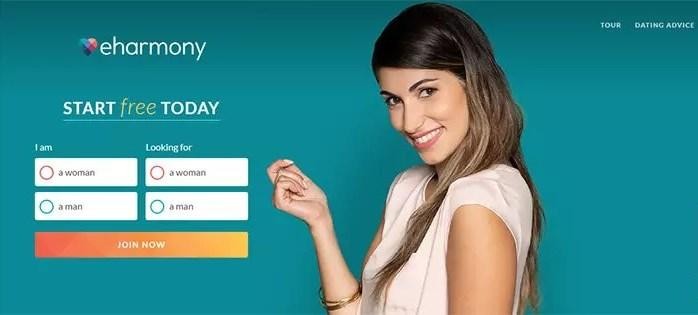 It is known for providing users with compatibility tests, questionnaires, and quizzes, which are then sued to match you with the person of your dreams.
The website may be active for quite some time now, but it is still very original, and its algorithm is something no other dating app was able to reproduce, so people still keep going back to it.
All the potential matches on your homepage are those who have high compatibility scores with you, so you can be sure you won't get random recommendations from people who have nothing similar to you.
Things like this are essential, and there are just a few platforms that can offer it, so if you are looking for a serious relationship, EHarmony should be your first choice.
It has everything a dater may need, and it has millions of active users worldwide coming from different demographics, so there is no way you will miss out on high-quality people if you decide to use it.
Its success rate is also the biggest you can find on the internet, so a fantastic experience is guaranteed no matter what.
As the name says itself, Elite Singles is an online dating platform aimed at people looking to date within higher social circles and who want to be sure their future partner is quite rich.
This one is also a platform for serious relationships, and it is known for accepting only people who belong to higher social circles and requires a lengthy verification and identification process.
It has been on the market for a while, and even though its user base is quite limited, it seems like its algorithm was able to deliver outstanding results because it does have a reasonable success rate.
However, just because it is a dating website, it doesn't necessarily mean that all people on this platform are out there looking for a romantic partner.
Since it is a place where successful people can network, plenty of individuals decide to join to see who are other successful people that can become their business partners or help them out in their careers.
All Elite Singles users have plenty of money, and they are seeking potential matches that will not only be a good option for them romantically but also a great business partner and someone who can help them grow in business too.
OFL Top Recommendations based on 100,000+ Survey

"Serious Relationships"
"Discreet Hookups"
"Best Course for Men"
"Quick Flings"
"Normal Hookups"
"Our Quiz"
Its sign-up process is known for being quite lengthy and for requiring users to upload a lot of information about themselves in order to prove their identities, so you need to be prepared when trying to register on it and make sure you do belong to the elite; otherwise, there is no way you can scam them into accepting you.
Like EHarmony, they offer plenty of questionnaires that will help you get to know your potential partner and tick off all the things you need to see in compatible matches.
It will also allow you to express your opinions on many different things, which is usually the most important thing for everyone trying to find a serious partner.
You will also be safe from scammers or fake profiles because they check everyone's identity several times and make sure all the platform people are real, with the same job titles and salaries.
The platform will also reveal just a few matches for you every single day, so you will not be able to spend hours endlessly scrolling through it and trying to find someone things would work out.
What Are The Main Differences Between These Two Apps?
The sign-up process on both EHarmony and Elite Singles will take some time, and all daters will need to dedicate time to it if they want to get good dating results.
EHarmony is known for having an extensive sign-up process that requires you to fill out questionnaires, personality tests, and quizzes that will eventually lead you to your soulmate.
These compatibility quizzes and questionnaires are pretty similar on Elite Singles too, and they are also one of the requirements for creating a dating profile.
As you can see, both of these online dating sites require you to go through pretty much the same sign-up process because they are focused on high-quality matches and helping their users to meet individuals who fit them well.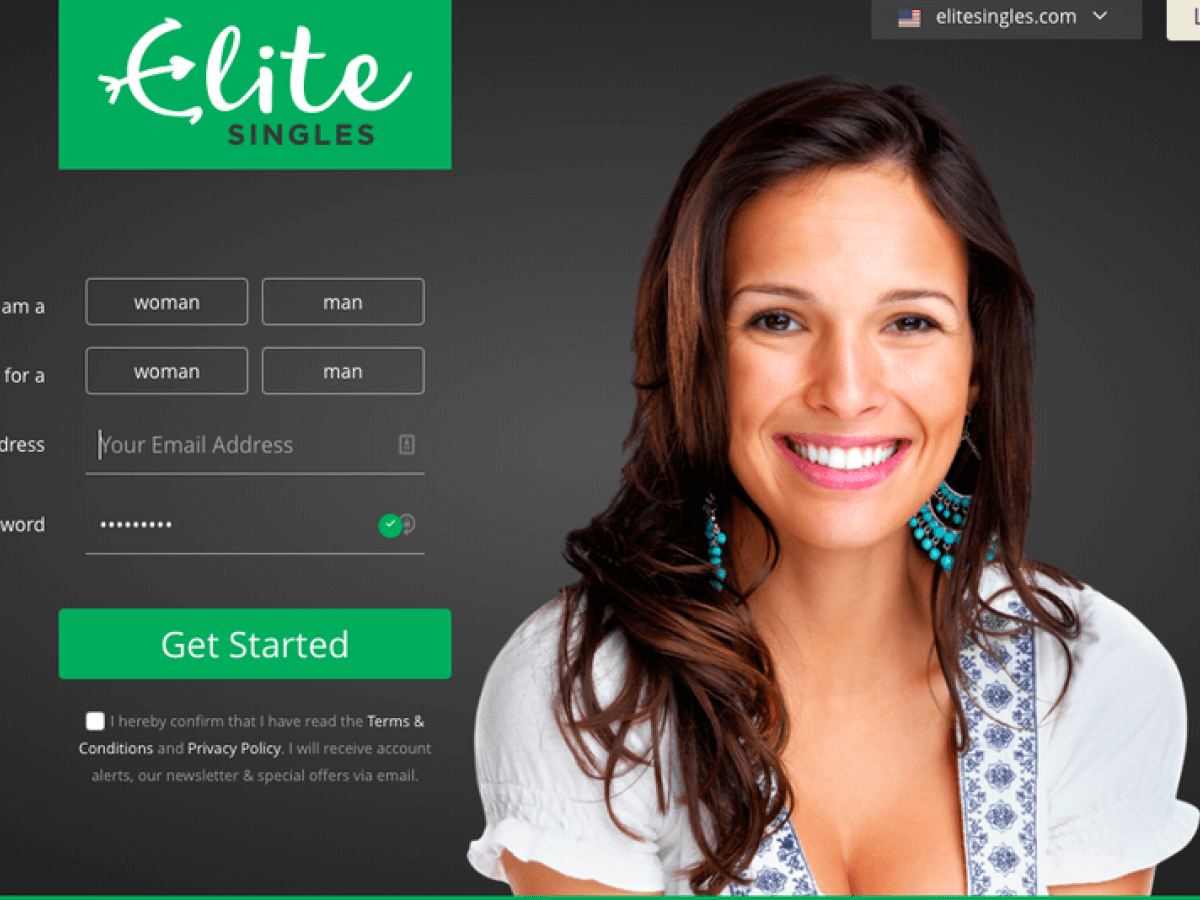 However, EHarmony will perform only a phone number identity verification, and once you enter the security code that has been sent to your mobile phone, you will be able to create an EHarmony account and continue matching with other users.
Elite Singles is a bit more complicated when it comes to this because you will need to confirm your identity to the fullest, and you will need to show them that you belong to those higher social circles.
If you have read some of the EliteSingles reviews, you have probably seen that you will need to provide them with evidence of your bank account and your job, so there is no way someone can scam their way into a higher social class.
You will also need to be a person who has completed their bachelor's or some higher sort of university degree because if you didn't, they wouldn't even look at your dating profile, and you will stay away from the platform.
They only approve educated singles, so even if you do have a lot of money but you didn't attend university, there are little to no chances that you will be allowed to join because they probably won't consider you worthy of other people's time, and well, money.
If you want to become a part of any of these two, one thing is sure – you will need to dedicate some time to it.
EHarmony is notorious for its expensive subscription, but Elite Singles is one of the rare dating platforms even more expensive than it.
Both of these dating websites are aimed at people looking for a long-term relationship, and without a premium membership, you will not be able to do anything on them, so spending heaps of money is pretty much a must.
On Elite Singles, you will be able to choose among 3 different types of premium membership, but these options don't differ too much, and the price difference is around 10 dollars, so that you won't save up too much money either.
You can get Premium classic for 60 dollars per month, Premium light for 57 dollars per month for a 3-month period, or Premium comfort for 44 dollars, which will last you 6 months.
As you can see, the cost is similar to the EHarmony cost, and since Elite singles aren't focused on helping people meet potential partners, you will need to spend a lot of time using it before you come across people who would be good daters for you.
Most people spend months using this platform before they are able to meet someone they would date, so keep this in mind before you join the platform and purchase its subscription.
EHarmony will cost you 65 dollars per month, but if you decide to purchase one of those more extended memberships, you will get it discounted up to 45 or 35 dollars per month which is a great deal.
Overall, EHarmony can be a better option because it does provide users with faster results and matches, so maybe this isn't too much money if you are eager to solve your romantic situation immediately.
EHarmony is one of the best dating platforms to exist when it comes to functionality, and its matchmaking process is outstanding because it can provide you with high-quality matches almost immediately.
They are offering a unique algorithm that will allow you to create your perfect partner and then start searching through the user base until you come across the perfect matches, those who fill out all of your requirements.
The whole matchmaking process can last just a few days because the platform is relatively fast, and it will be able to connect you with like-minded individuals as soon you fill out all the questionnaires and personality tests.
Also, you will always see the most compatible matches first, and you will see the compatibility score next to their username, which will show you how well the two of you would work out in real life.
Scheduling the first date is relatively easy through EHarmony, so I sincerely recommend you to use this platform if you are looking for a perfect match.
On the other hand, even though Elite Singles requires a lot of information from its users, the fact that you have a paid membership doesn't help too much, and there is not any specific algorithm that will keep you connected with like-minded individuals.
It will provide you with a limited number of daily matches that will appear on your homepage in no particular order, so there are no compatibility tests that will be performed among users.
You will see other people on the platform who are using it and looking for other daters, and you won't know too much about their personality traits before you start talking to them.
In general, if you are looking for a match that will be 100% compatible with you and will suit you in real life, you shouldn't rely on Elite Singles because it is here only to provide you with a matching process that will help you meet people from the same social circle.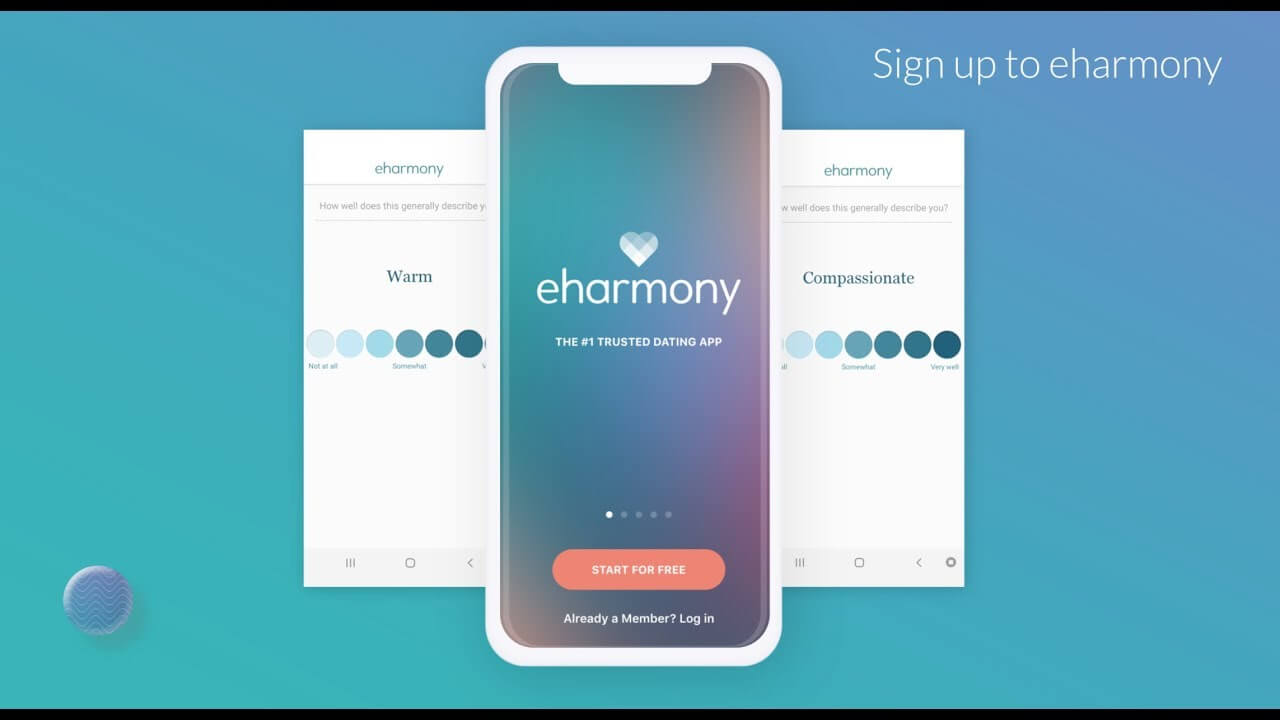 Other than that, you can't expect to find plenty of compatible individuals, even if you are looking for a hookup (like BeNaughty or Ashley Madison).
EHarmony is known for having plenty of useful features like its most popular search features that allow you to search for the perfect partner based on your preferred ethnicity, religion, educational level, and whatever you wish for.
This platform will pretty much allow you to create the personality profile of a person you would like to date and help you get into EHarmony dating the moment you complete your whole dating profile.
They are also offering features like video chat that will allow you to connect with other mature singles through video calls.
You can also get the icebreaker feature that will make it easier for you to start conversations with other EHarmony singles without spending too much time trying to come up with the right conversation starter.
All of these features are included in EHarmony prices, and you won't need to spend any additional money to purchase them.
One of the most popular features on Elite Singles is Have You Met? which will allow you to get in touch with other premium members who weren't coming up on your homepage before.
If you didn't have too much success during your experience, then this is the easiest way you can gather plenty of matches and schedule first dates.
They also have a great search feature that will allow you to go through all Ellite singes and even search on them based on their Elite Singles salary requirements or educational levels.
Since these tend to be some of the most important things for a majority of its users, it is actually the feature they tend to value the most.
Unfortunately, this is pretty much it when it comes to Elite Singles features, so compared to the Elite Singles price, it doesn't offer too much in this aspect.
Both Eharmony and Elite Singles will require you to upload your dating profile to the fullest, and at the beginning, you will need to spend a significant amount of time trying to set it up and create a unique dating profile.
While on EHarmony, you will need to fill out several questionnaires and personality tests in order to create a good dating profile; on Elite Singles.com you will need to provide their support team with plenty of information and evidence about yourself if you want to get accepted in the first place.
You will need to provide evidence of your bachelor's degree, your salary, and your connections; otherwise, they will not consider you to be a part of high society.
If you don't really belong to higher social classes, the chance that you will get accepted to the platform is quite low, and you shouldn't try too much because they will deny your application immediately.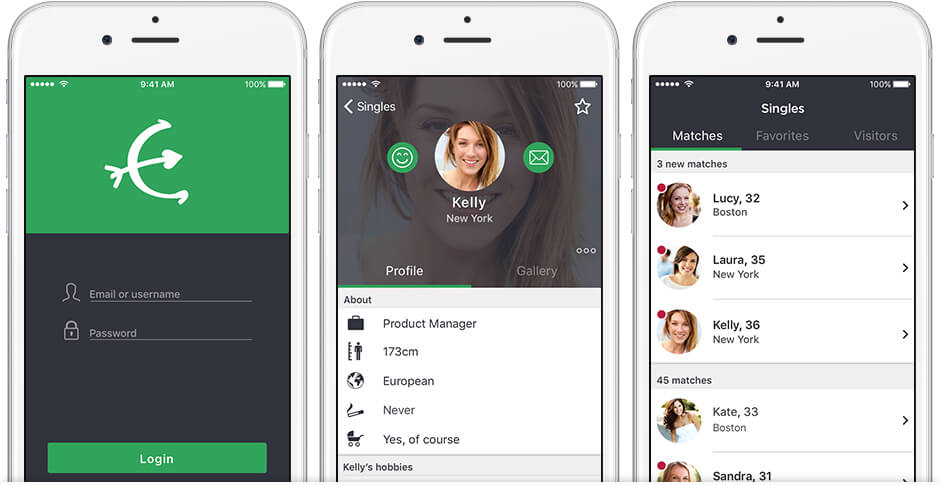 EHarmony isn't that strict when it comes to the users it welcomes to the platform, but you will need to spend time setting up your profile if you want to have some success on the app.
Which Dating App Is Better?
If you are someone who wants to date people from higher social circles and you are eager to succeed at it, then a monthly subscription to Elite Singles is a much better option for you.
However, if this is not your priority, and you would instead get a high-quality match than a wealthy match, then EHarmony will undoubtedly provide you with much more success and valuable connections.
Both of these platforms are quite good, and they offer similar features at pretty much the same price, so whichever one you choose, I believe you will get plenty of great matches that you wouldn't find on Tinder, OkCupid, Match.com, or any other dating platform.