Hi and welcome to our Kippo review.
If you know what a shoutcaster is, use Discord, or understand the difference between Animal Crossing and Minecraft, then this might be the online dating app that you've been looking for.
That's because it's aimed at gamers and it's a great place to meet new people just like you.
A Player 2, if you will.
OFL Top Recommendations based on 100,000+ Survey

"Serious Relationships"
"Discreet Hookups"
"Best Course for Men"
"Quick Flings"
"Normal Hookups"
"Our Quiz"
That's what Kippo, one of the best dating apps aimed at gamers, is going to do for you.
In this Kippo review, we are going fully into this trending modern dating app to look amongst other things:
Let's delve right into it asap!
Is your dating app giving you the best chance for success?
Make sure to take our online dating site/app quiz to find out.
It's a fact that people who follow our dating site suggestions have on average 2 extra dates per month.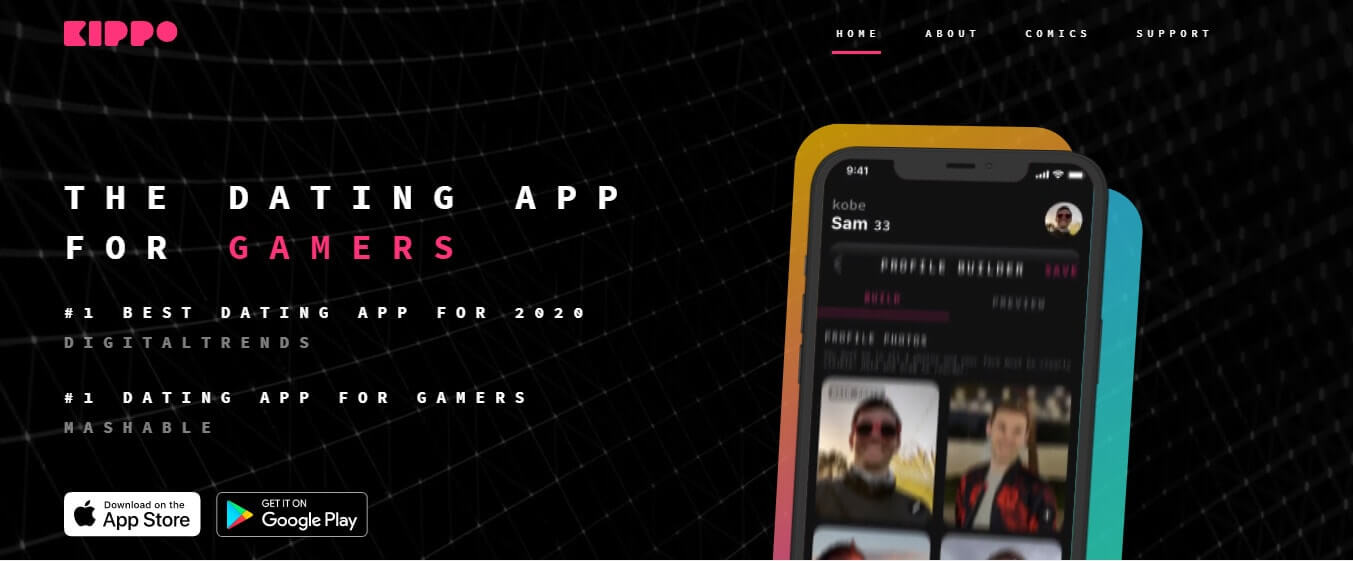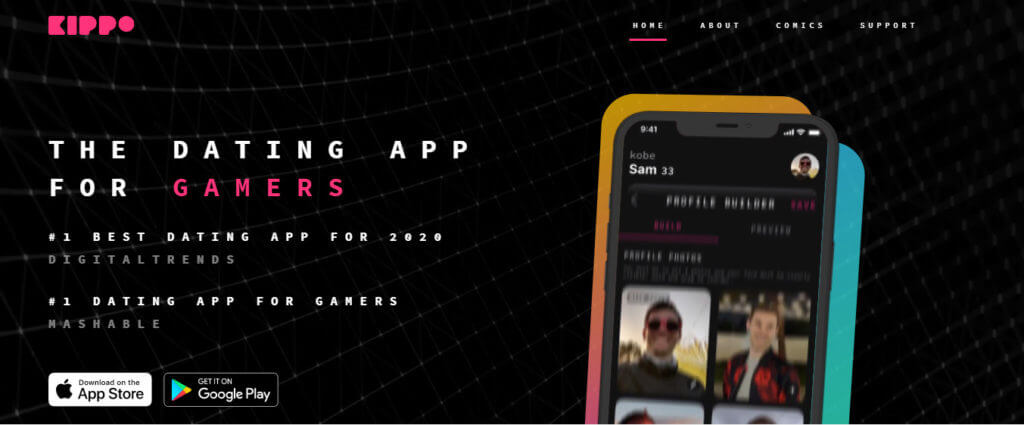 Ease of use – 4.5/5
Effectiveness – 4/5
Key features – 3.5/5
Pricing – 4/5
This is a dating app for gamers run by gamers
Such a fun app to use. It's so unique
Free to use although membership has its perks
Membership is so cheap
No video chat functionality which is a major drawback, especially during the pandemic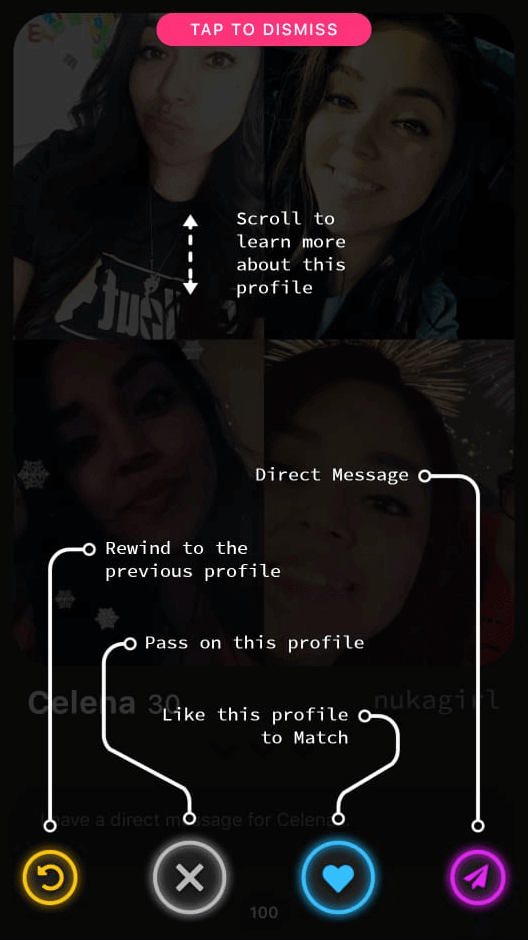 Who Is It For/Demographics?
Kippo isn't a flash in the pan, that's for sure.
While it started out small in 2018, it's growing at an impressive rate, finding traction among gamers, millennials in particular, as you would expect.
OFL Top Recommendations based on 100,000+ Survey

"Serious Relationships"
"Discreet Hookups"
"Best Course for Men"
"Quick Flings"
"Normal Hookups"
"Our Quiz"
That growth has been further pushed through social distancing enforced by the Covid-19 pandemic.
What's better than finding a like-minded individual and playing games with them and seeing what comes from that?
Kippo has even featured in Forbes and PC Mag.
It's getting noticed around the world, that's for sure.
But what do user numbers look like?
Well, here's a breakdown of some interesting figures when it comes to this dating app:
Around 25 000 users are active on Kippo each month
The Kippo dating app has been downloaded over 350 000 times for iPhone and Android devices
Around 15 000 users are from the United States
93% of the users will meet virtually before actually meeting up
Kippo has a 4.3-star rating on Google Play and a 4.0-star rating on the App store.
Gender ratio and age range of Kippo users
Now you probably think that this app is dominated by male gamers and that the female contingent in the Kippo dating pool is small.
Well, nothing could be further from the truth.
And while male gamers do make up more users than female gamers, the ratio is closer than many would think.
Around 60% of profiles on Kippo are male
Around 40% of profiles on Kippo are female
Those are great numbers in terms of the necessary compatibility figures needed to run an effective niche dating site like this.
It means that there isn't too much competition, for example, like if there were 90% males and 10% females on the site.
In that situation, as a male, you have 8 other adversaries vying for the attention of one female.
But that's not the case with Kippo.
As for age ranges, well there's nothing unexpected here.
Gamers are generally younger and that's reflected in the user age ranges.
But don't worry, there's hope for older gamers too.
Here's a breakdown:
46% of users are between the ages of 18 to 24 years old (27% male, 18% female)
30% of users are between the ages of 25 to 34 years old (18% male, 12% female)
20% of users are between the ages of 35 and 44 years old (12% male, 8% female)
7% of users are between the ages of 45 to 54 years old (5% male, 2% female)
As mentioned, older gamers aren't that well represented but if you are one, Kippo is a free download so it's worth a tryout.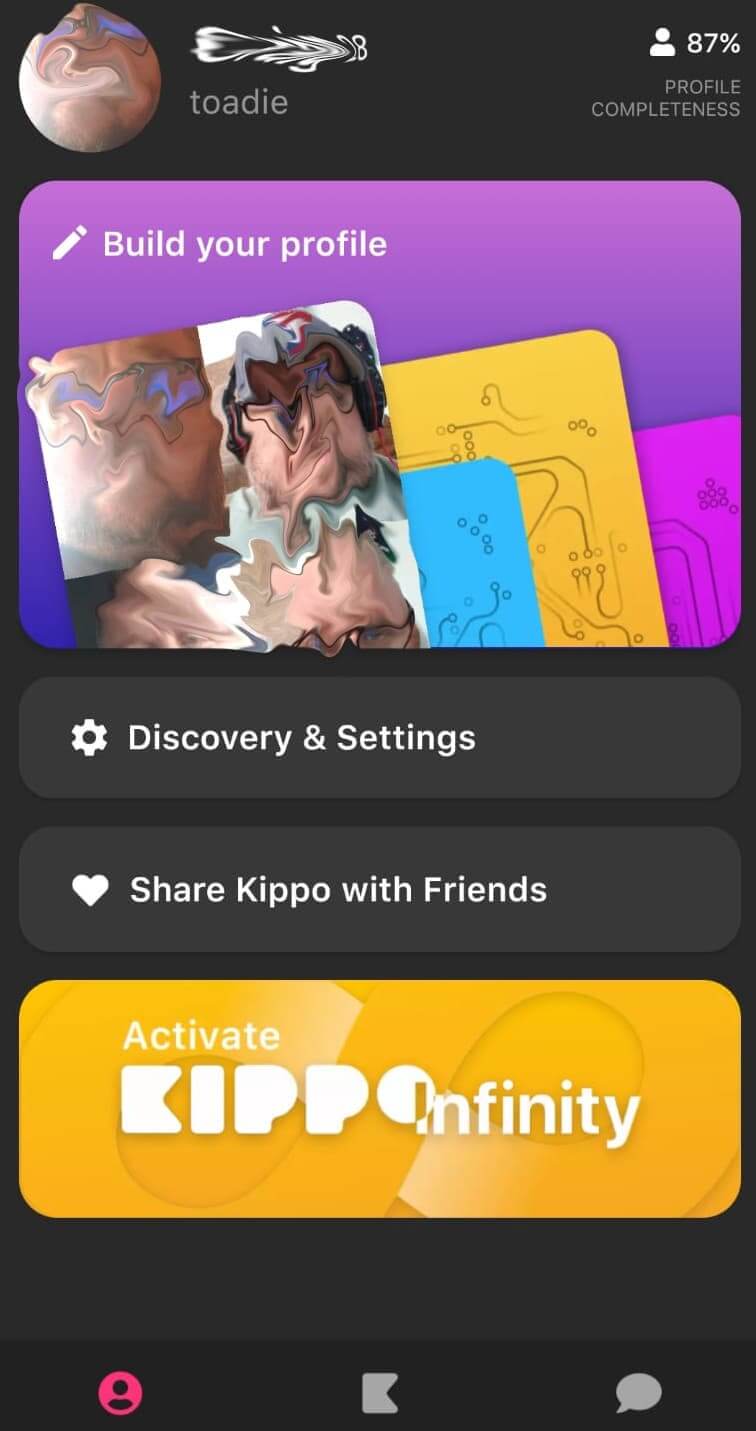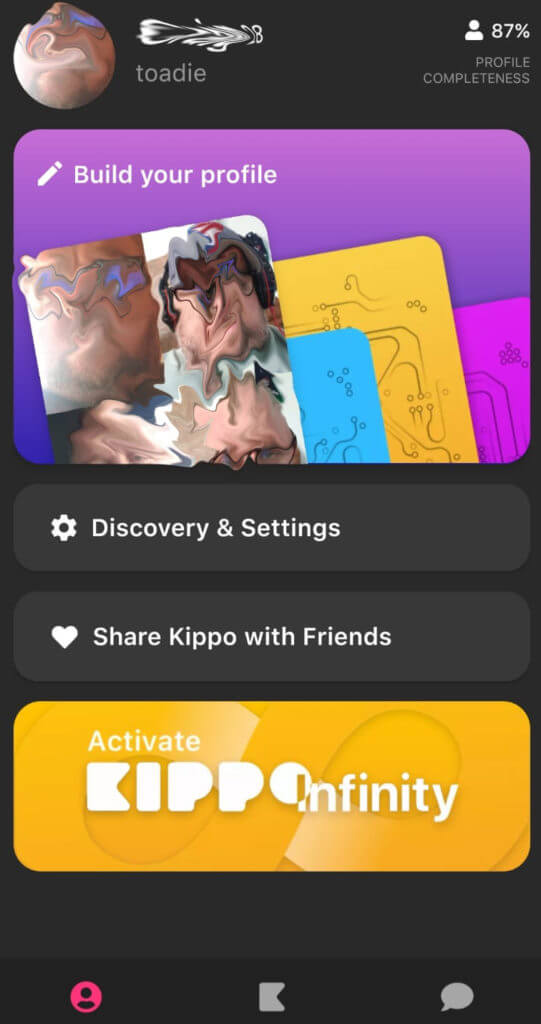 Kippo is app only.
Depending on if you have an iPhone or Android phone, you are going to have to download it first.
That takes a couple of seconds and it's free too.
To start the registration process to which there is no social media log-in option, you will need to provide your phone number.
And that's it.
It must be valid, however, as you will receive a verification code from Kippo that you must input to access the app for the first time.
And then the fun begins!
Registering as a Kippo user
I say fun because I have never enjoyed registering for a dating app a much as I did on Kippo, that's for sure.
Let me talk you through the process.
It starts with you having to provide the normal kinds of information like:
First name
Last name
Username
Birthday
Gender (including LBGT options)
The gender you'd like to meet
Then you need to upload four photos.
This must show your face as well.
Technically they don't all have to be selfies but you should be able to tell that the four photos uploaded are all the same person.
It's at that point that the fun begins.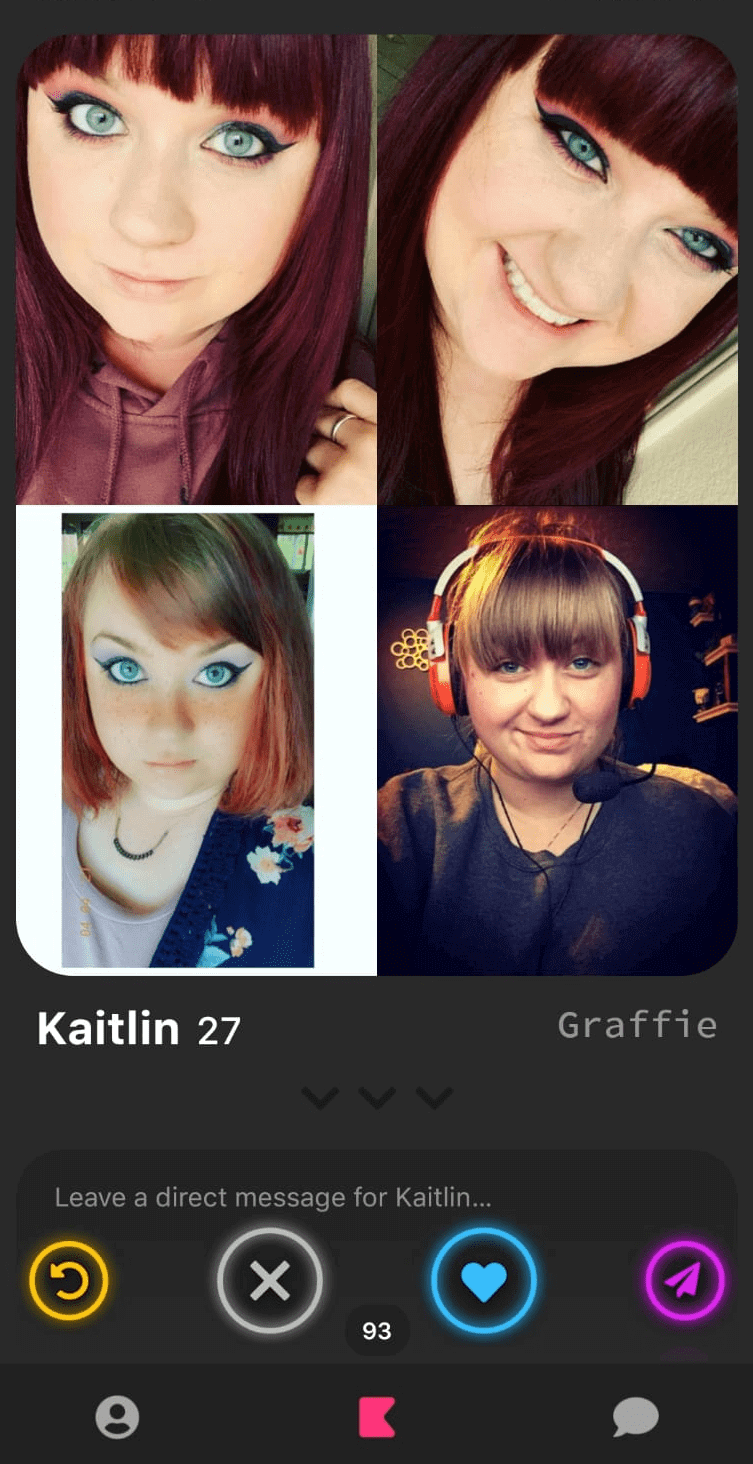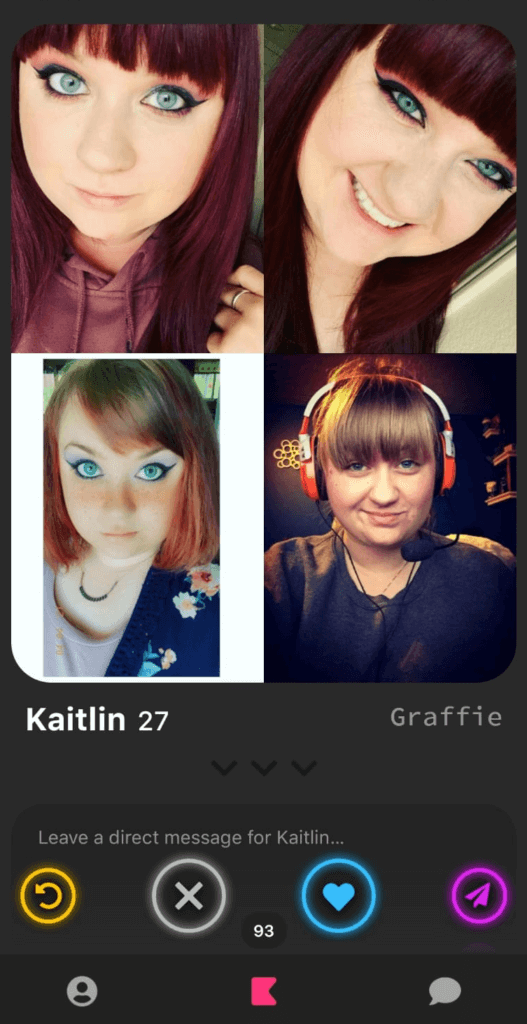 Building your Kippo profile
I love how Kippo handles profiles.
They make building your own fun and engaging.
You would have provided the basic information already during the registration process.
Things like your username, date of birth, gender, what you are looking and more all already completed.
You can even select if you looking for someone to date or if you are using Kippo to find gamer friends.
This characteristic makes it different from dating sites that focus on hookups (like BeNaughty or Ashley Madison) or connect those seeking serious relationships (like Tinder or eHarmony).
But it's after all of this that you start to make your Kippo profile unique.
That begins with selecting your favorite games.
Us games love to tell others which games we not only love to play but those that we are good at as well.
So here's your chance.
Once that's done, you move onto what Kippo calls "Building Your Deck".
This is also a way for gamers to show their uniqueness and I had a blast constructing mine.
Basically, as a free user you can pick three cards to show just who you are.
If you are a subscriber, you can pick seven.
And there are 13 different card types to choose from.
But what are they?
Well, you will find things like:
About me
Lifestyle and family
This and that (for example, your favorite movie, console, pokemon and more). There are a few of these card types
Your personality type
Your star sign
Your console collection
Who your sidekick would be (you can make up your own, for example, your pet cat or dog)
And more
It's just really awesome and I had such a cool time picking my cards and making them unique to my tastes.
Overall Look and Finding Your Way Around
Another standout for me about Kippo is the way the app looks.
It's anything but boring and certainly carries the gaming theme right on through, that's for sure.
And you will notice that straight away from the Kippo logo where the K looks a little like Pacman.
How cool is that?
It's just refreshing to see a dating site take a theme and run with it.
Of course, it does help that this isn't a regular site but one that's aimed at a niche market like gamers.
But there's no denying that those behind the app have done a brilliant job in pulling it off.
And I am sure that you will agree.
Of course, just as important as how a dating app looks is how it operates and during my time using Kippo, I had no problems at all.
There are only three menus that you are going to have to contend with.
Even for a dating app, that's less than most.
Found at the bottom of the app, these are:
Human in circle icon: This takes you to your profile as well as the settings page. You can also sign up for membership if you'd like to become a Kippo Infinity user.
Kippo logo: Clicking on this takes you to matches that you will find near your location. I am going to cover how you interact with these later in the interview.
Speech bubble icon: Here you are going to find your matches, conversations you have had with others and any direct messages you have sent and received
That's it, just those three menus will provide you with everything you need to make a success of your time on Kippo.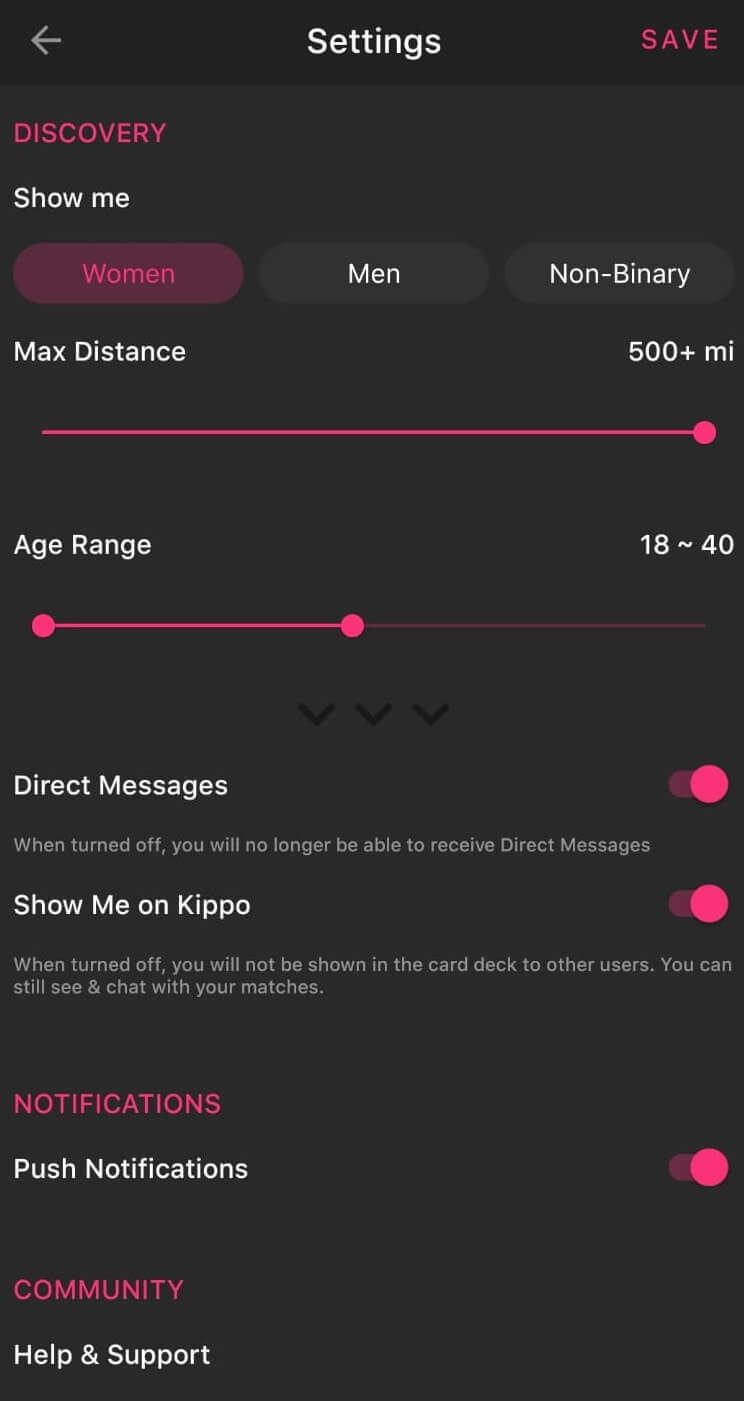 While it's aimed at gamers, Kippo doesn't operate that differently from other apps that you find online.
Yes, there are things unique to Kippo, for example, profile cards and its overall gaming look but it still works like Tinder, for example.
That means it presents you with a bunch of different potential matches based on the information you've provided and then you do the rest.
And that involves swiping or clicking on a button, either to move onto someone else, or to send a like to a matchup you want to know more about.
From the moment I entered the app for the first time, Kippo presented me with a whole bunch of profiles to start looking through.
And you can swipe through 30 of these profiles each day.
Kippo will even let you reverse a swipe that you made by mistake which is often only something members can do on other dating apps.
If you'd like to change the matchups that Kippo is sending your way, for example, the age range, then click on the first menu and then settings.
Here you can change:
The gender you are looking for
The age range matchup returns should be
The maximum distance they should be from you (anything from 5 miles to 500 miles)
That's the only real changes you can make that will affect the returns you get.
You cannot change the sexuality of your matches which I think is something that the admin team behind the site should look into.
It's not a big thing but most other dating apps have the ability to include the sexuality your matchups should be.
So here's a recap on your options with each matchup you receive:
You can click the "x" to pass on them
You can click the "heart" to like them
You can click the "paper airplane" to send them a direct message.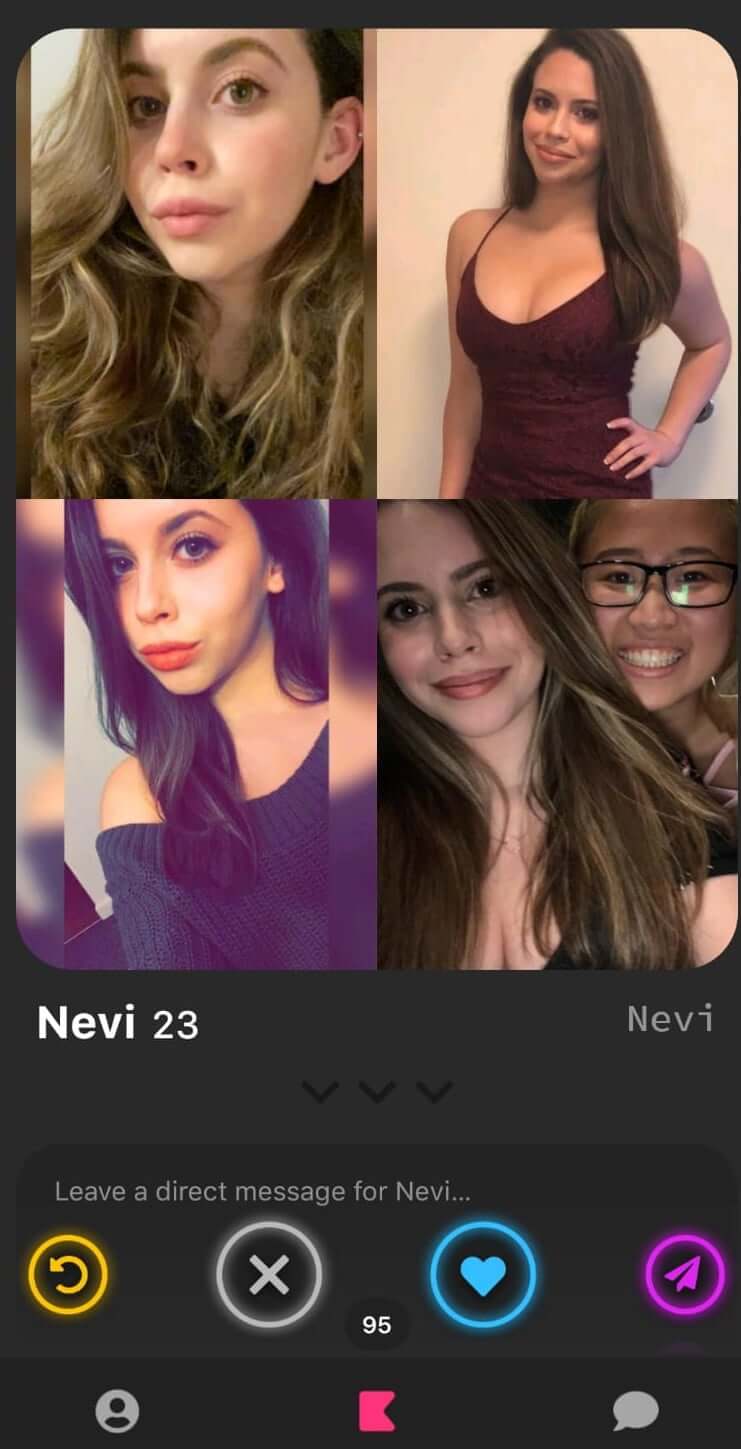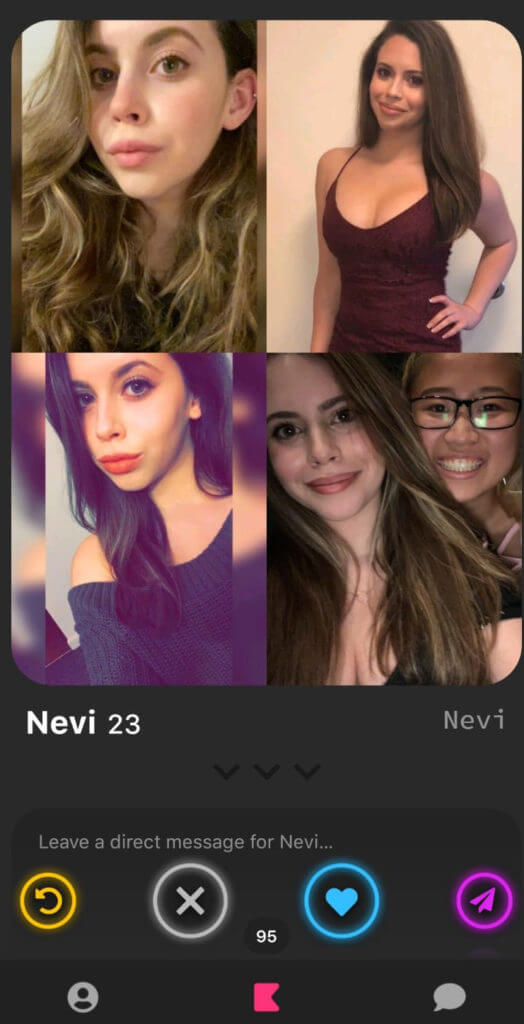 Reaching out to other users
Direct messages.
Yes, that's the way that you can try to contact someone that you'd like to get to know a bit better.
But don't go firing off a direct message at the first person you see, because as a free user, you only get one per day.
Yes, that's it.
But there is a lifeline.
If you like someone and they like you too, that creates a matchup.
And matchups open a channel of communication between the two parties.
If you aren't willing to buy into a subscription on Kippo, you can use the site as a free users but the overall effectiveness does drop naturally.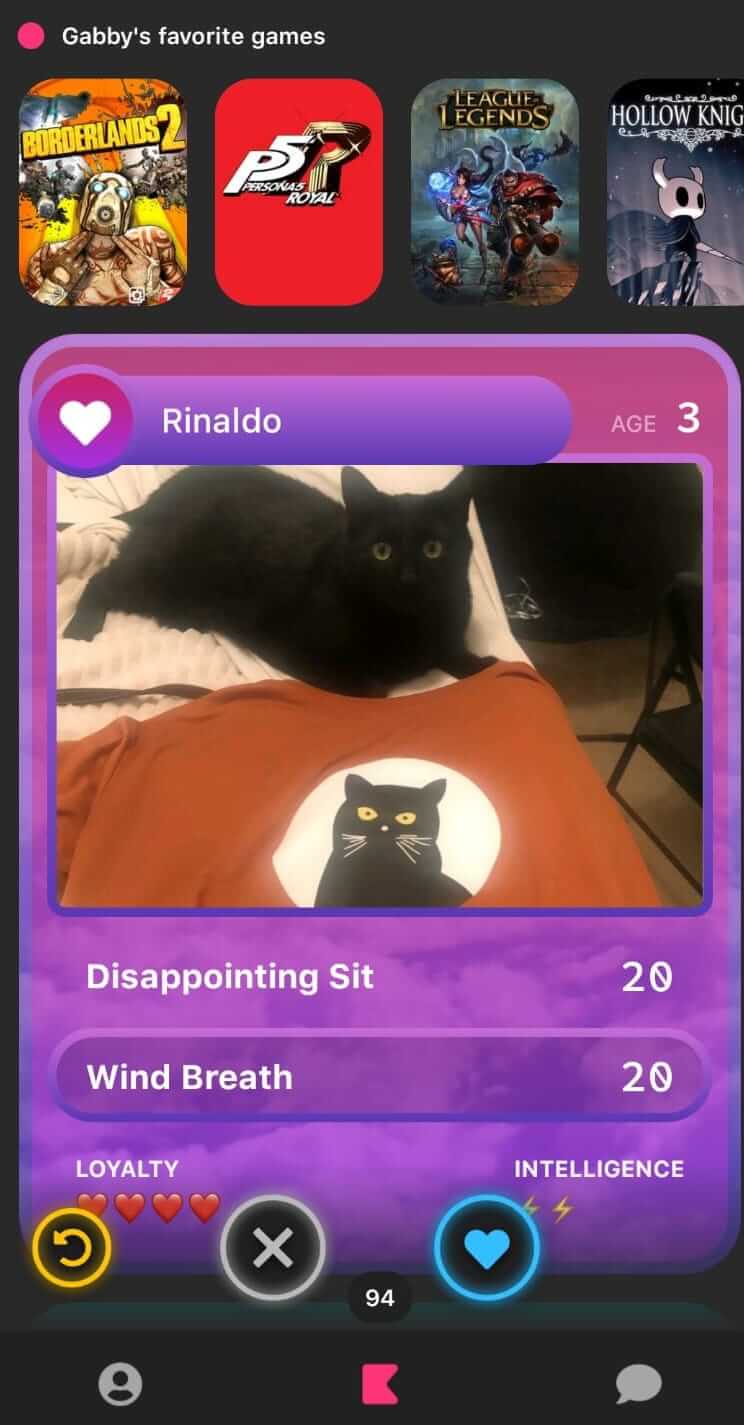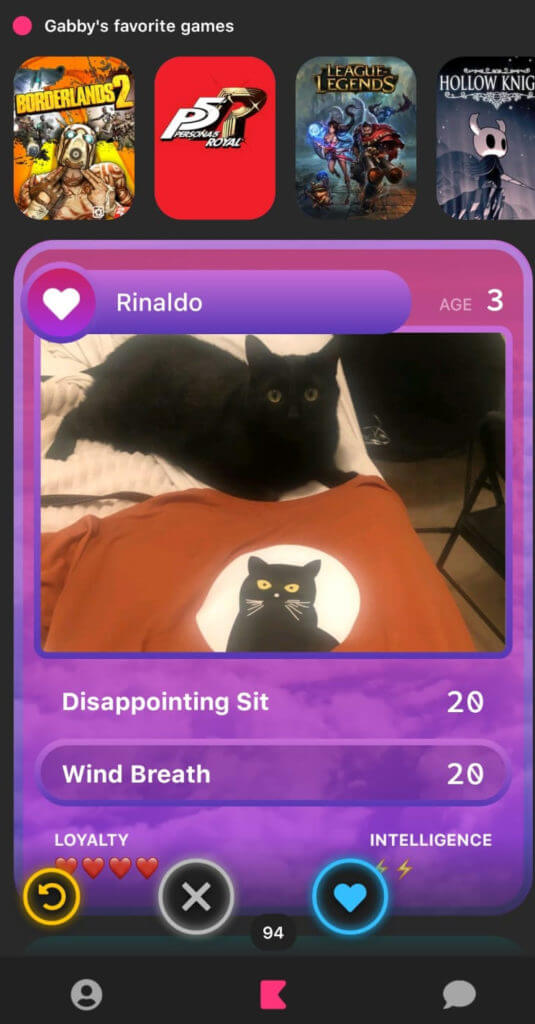 As a member of Kippo, you are going to get several key features that are not available to regular members.
That's why you are paying for a membership, right?
But before we look into what those are, let's just recap on what regular users can accomplish on the site.
As a regular user you can:
Swipe through 30 profiles daily
Adapt your profile
Put unique cards to your profile
Send a message a day
While you can use a free profile to try to find a potential matchup, swiping only 30 times and just one message a day is going to hold you back.
As a member, however, that improves significantly.
Here's what you will get:
There's no denying it.
An online dating app is all about swiping.
If you really on the lookout for love, well 30 swipes per day just aren't enough I feel.
If you sign up for membership, however, you can swipe even more.
That makes looking for Player 2 that little bit easier, that's for sure.
This is a real advantage.
Why?
Well, if you browse other members, you can match up with them far more easily as if you like their profile, they will receive a notification.
And that leads to matchups far more easily.
No longer is it just one message a day like regular users.
Members on Kippo can send as many direct messages as they like.
4. Seven unique profile cards allowed
For me, one of the things that really makes Kippo so different from other dating apps is the profile cards that users can add.
With regular users, however, you are only allowed three.
Should you sign up for a membership, you can now add another four for a total of seven.
You can use these cards to show people your favorite games, for example.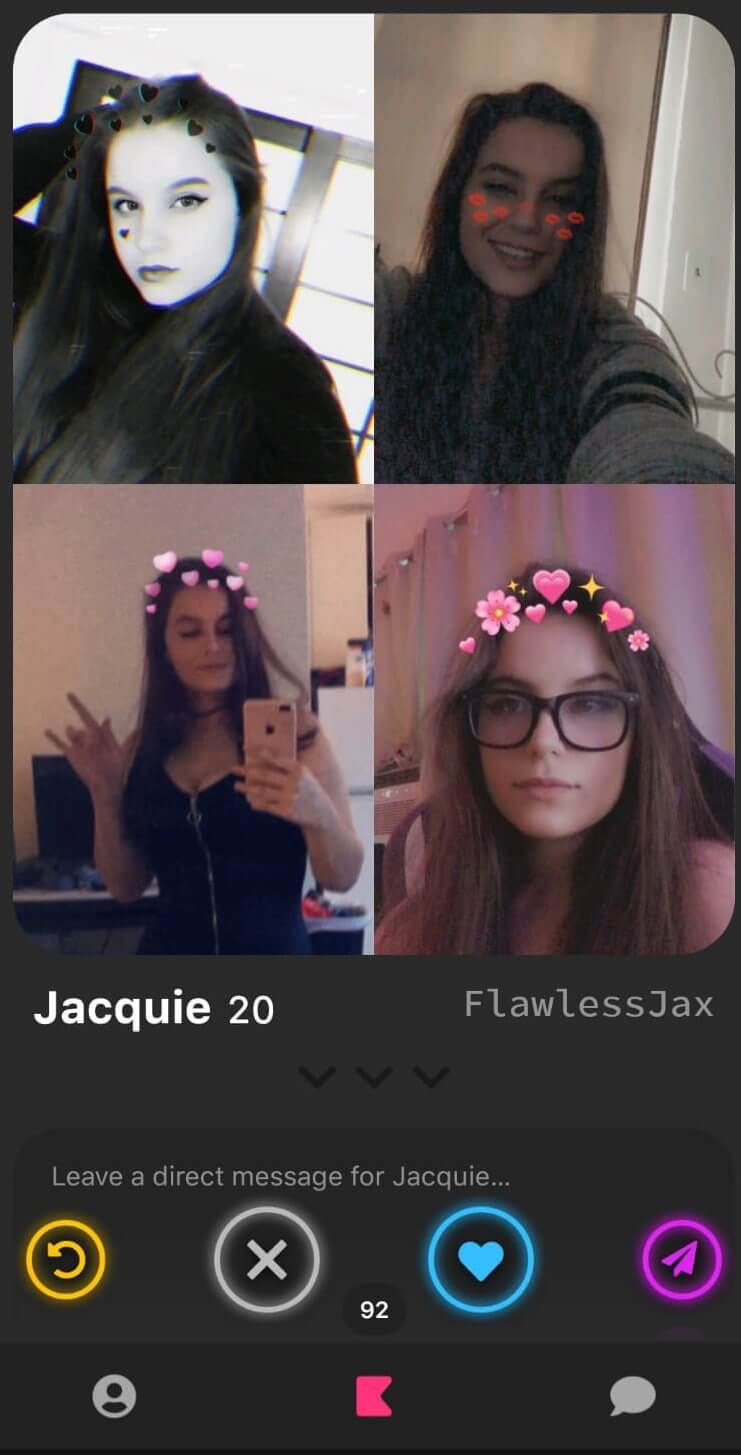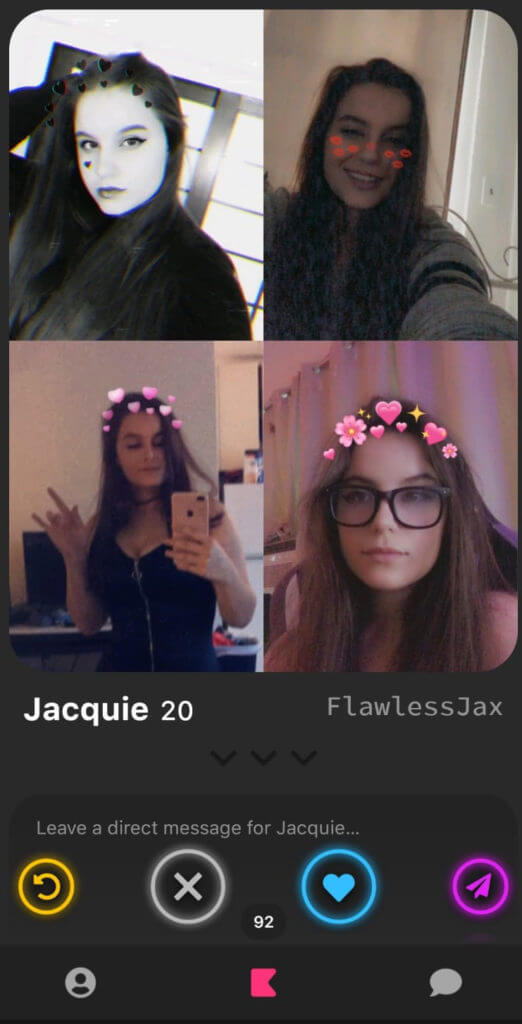 Well, now you've seen the features that Kippo infinity users have available to them.
But at what cost are those features available?
Niche dating sites can sometimes be pretty expensive, especially those that target an audience that's not always thought about in online dating.
The team at Kippo, however, understands the fact that pricing their app cleverly will draw in more users.
And that's exactly what they have done.
There are three packages available for those who want to sign up to become Kippo infinity users.
And here are the cost:
1-month: $10
3-months: $37 ($6.17 per month)
12-months: $56 ($4.67 per month)
While you probably not going to sign up for a 12-month membership, I would start with the 1-month and check the site out.
If you have users that are near your location, then you can make almost a 40% saving if you then change to the three-month membership.
But at $10 per month for the first option, you might just want to stick with that because it is so well-priced.
​Conclusion and Overall Rating
If you've been called nerd because you love gaming and told you'll never meet someone special because of it, then Kippo is a must.
It's a dating app that's filled with users that are into gaming just as much as you are.
I was more than impressed in what I found while using the app.
From the registration process to constructing your unique profile and searching for matchups, Kippo is top quality, that's for sure.
I love the overall look, I love that they've made using the app fun and if you live in a major metropolitan area, then you are going to find potential matches for sure.
I would suggest that you think of signing up as a Kippo Infinity user, however.
The extras you receive are more than useful and it's not expensive at all.
If I have one major concern about the platform, it's the fact that there is no video chat functionality.
That means to have virtual dates, users have to go off-site and that doesn't make much sense to me at all.
Perhaps it is something that will be implemented in future updates.
But let's get to a rating for Kippo.
It scores a more than handy 4 out of 5.
Kippo was studied and tested by Onlineforlive for an extended period we concluded that this is the perfect app for gamers to meet other gamers, be it for friendship or for relationships.
Our approach to this review was to provide a star rating for the most important criteria of the app as we reviewed it.
Our evaluation of Kippo was based on these factors: price, ease of use, the success rate in finding matchups, user population of the app and the key features it offers.