Hey guys and gals welcome to my Zoosk vs Match article. Match.com and Zoosk are about to go head-to-head
Are you having a tough time deciding which is the better dating website for you?
After reading the comparison of both five essential criteria, you will know which one to choose. Let's not waste any more time!
Is your dating app giving you the best chance for success?
Make sure to take our online dating site/app quiz to find out.
It's a fact that people who follow our dating site suggestions have on average 2 extra dates per month.
Video Version of Match vs Zoosk
Audio (podcast) form for those of you on the go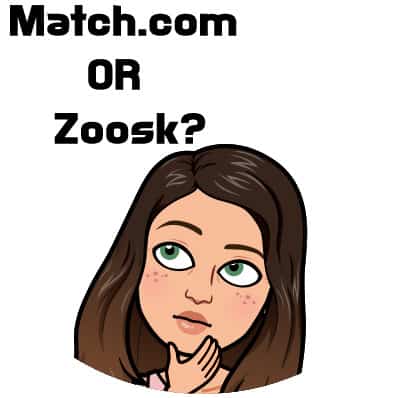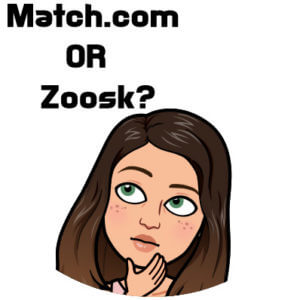 Be well-informed using guides that will help you create an online dating profile perfectly.
So it seems that you have come across two of the largest dating sites on the internet, Zoosk, and Match, and you're struggling to decide between the two.
You are probably wondering if you should opt for Zoosk a relatively new online dating site, or go with the tried and true Match.com the online dating site that has been around for almost 20 years.
Another thing that comes into question when debating between Zoosk and Match is whether or not you would like to go with a free online dating site or a paid online dating site. Another thing to consider is the level of social interaction that you desire.
The reason is that Zoosk is directly associated with Facebook and is heavily integrated with it (which can be a problem for a lot of people) whereas Match has its system.
It doesn't matter whether you are want to try to start dating again after a long hiatus or finding it hard to find a girlfriend/boyfriend, or perhaps looking for instant hookups and trying to avoid a scam, either online dating app would work for you.
So let's try to find out which site is the best one or the best choice for you. Zoosk vs Match, which is best?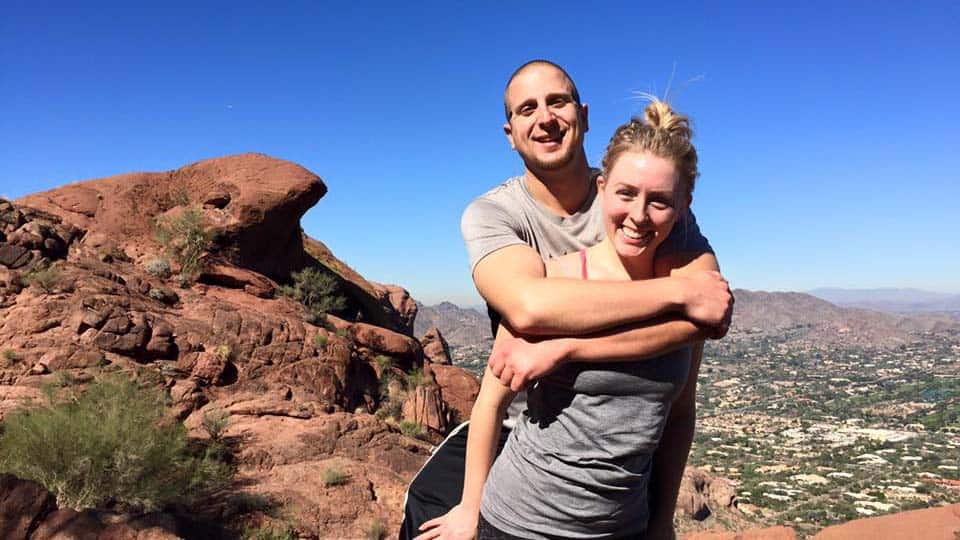 Make sure to check out the individual review articles for my Zoosk review and my Match.com review!
Zoosk vs Match Quick Information
Zoosk gets approximately 25 million visitors a month, while Match.com gets approximately 35 million visitors per month. Both dating sites have the exact same percentage of female to male users at 52% female to 48% male.
While Zoosk and Match have the majority of their users between the ages of 25 to 55, match.com specifically has a higher percentage of individuals between 55 and 65+ when compared to Zoosk.
The cheapest price for Match is $11.99 per month, whereas Zoosk claims to be free but you will most likely need to pay $12.49 per month to access any useful features.
Whereas for match.com, the top three countries are the United States, United Kingdom, and Canada in that order, while the top three from Zoosk are the United States, Canada and then the United Kingdom.
The only differences are that Canada and the United Kingdom are switched, but both receive a huge majority from the United States.
Most of these information comes from similarweb.
1
2
| | Zoosk.com | Match.com |
| --- | --- | --- |
| Visits/month | 25 Million | 35 Million |
| % of Male Users | 48% | 48% |
| % of Female Users | 52% | 52% |
| Cost Per Month | Free/$12.49 | $11.99 |
Overview of Both Dating Sites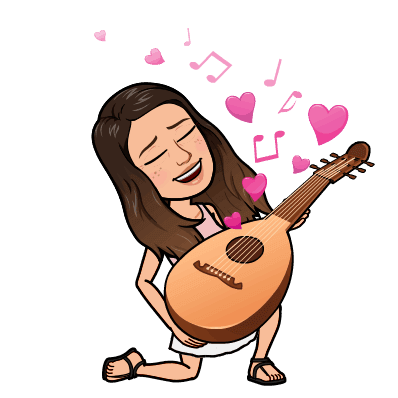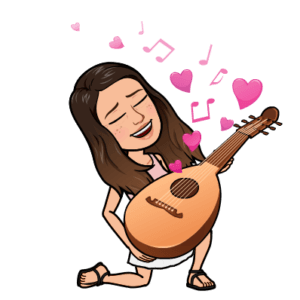 The Zoosk online dating site is a lot like the social networking site Facebook, in fact, it is quite heavily integrated into Facebook having initially started out as a Facebook application.
Zoosk, unlike any other online dating site, has the most in-depth social media integration as well as phone integration. Zoosk utilizes an advanced matchmaking technology that they created called Behavioral Matchmaking.
OFL Top Recommendations based on 100,000+ Survey

"Serious Relationships"
"Discreet Hookups"
"Best Course for Men"
"Quick Flings"
"Normal Hookups"
"Our Quiz"
This technology gives them the ability to learn about your preferences as you interact with your potential matches. They utilize this information to make improvements and improve any future match suggestions.
In the end, this translates into better matches for Zoosk singles. Match on the other hand is an online dating site that uses its matching that they developed from more than years of research.
Match is also primarily geared towards people who are actively searching for long-term relationships and marriage. Zoosk, on the other hand, is for the social media lover, who wants to meet like-minded people.
Here is a super cute video/musical put out by the match.com team. I love stuff like this.
Here's the official video by Zoosk on how it works:
Ease of Use / Site Navigation, Layout, and Design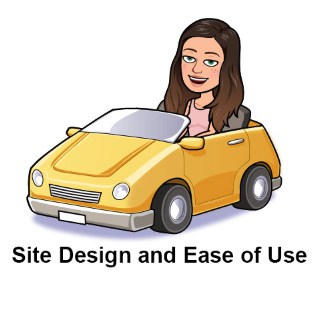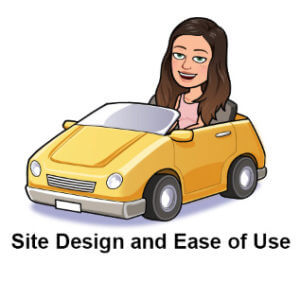 Match is nicely designed and relatively easy to use. Someone who is new to online dating might find using Match.com overwhelming with all the options.
But this feeling passes very quickly, and you will be glad that all of these options are here. Overall as a very smooth layout. Check out what the current design looks like here.
Is clear right from the get-go that match.com spends a good amount of money on website designers and are continually improving how easy it is to access and use their features once logged in. It looks stunning both the mobile app version, tablets as well as on a regular computer.
Zoosk, on the other hand, is entirely different from other online dating sites. The first thing that you notice is the feeling of creating an account and not a profile. Zoosk has a fairly nice design, although there are times when the color schemes seem to work against them. Check out the current design here.
Match looks and feels like it is best suited for an older population when compared to Zoosk which is undoubtedly more skewed towards young adults in their 20s or 30s, with love for social networking.
Overall, the Zoosk mobile version attracts me more than the desktop version. Both work completely fine, but I prefer the layout of match.com just a little bit more.
Winner for website design and ease-of-use:
Popularity and Success Rates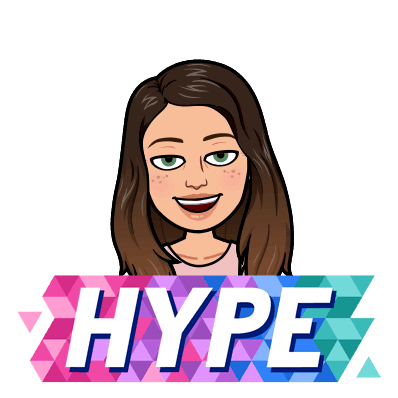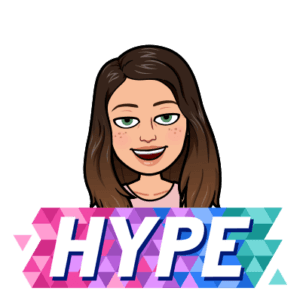 Both sites are incredibly popular; however, due to their heavy social media interaction, Zoosk has far more members than Match. Match has more than 15 million users, with a presence in about 24 countries, operating in 15 different languages.
There are approximately 40 million visits to match.com every single month. It's safe to say that you will be swimming in a vast sea of potential matches. This is especially true if you are living in a vast metropolis to an area or at least close to one.
It's no wonder, then, that many people looking to find love after marriage or desiring to meet older women turn to this dating site.
Match.com Success Rates
In regards to success rates, match.com boasts the most marriages, relationships, and babies that come out of people meeting on their platform. This number is probably only going to grow as their user base continues to rise.
When people browse profiles of potential matches, whether using the free account or paid membership option on match.com dating site, they hope to find long-lasting love relationships. Dozens of online dating site reviews that score them highly cannot be wrong.
Zoosk, on the other hand, has approximately 30 million visitors a month spread across 70+ countries and operates in more than 20 languages. It is estimated that they only have about 5 million monthly users.
Also, because it caters to many demographics like Christian dating, lesbian dating, senior dating, black dating, among others, its multi-million-member strong profile keeps growing every day. It is indeed one of the best free mobile apps for people finding love online.
Overall this is a huge user base as well. You should have no trouble finding other members on the site, unless you live 100 miles away from a big city. If you are living outside the United States, Zoosk may be a better option for long distance relationship because it has a broader user base outside the United States.
Zoosk Success Rates
Zoosk also boasts thousands of success stories that have come off the platform. They have not posted specific statistics though like match.com has.
According to Google trends over the last 12 months here are how popular both Zoosk and Match have been. Overall, Zoosk has been a little bit more popular at least regarding people searching it in the Google search engine.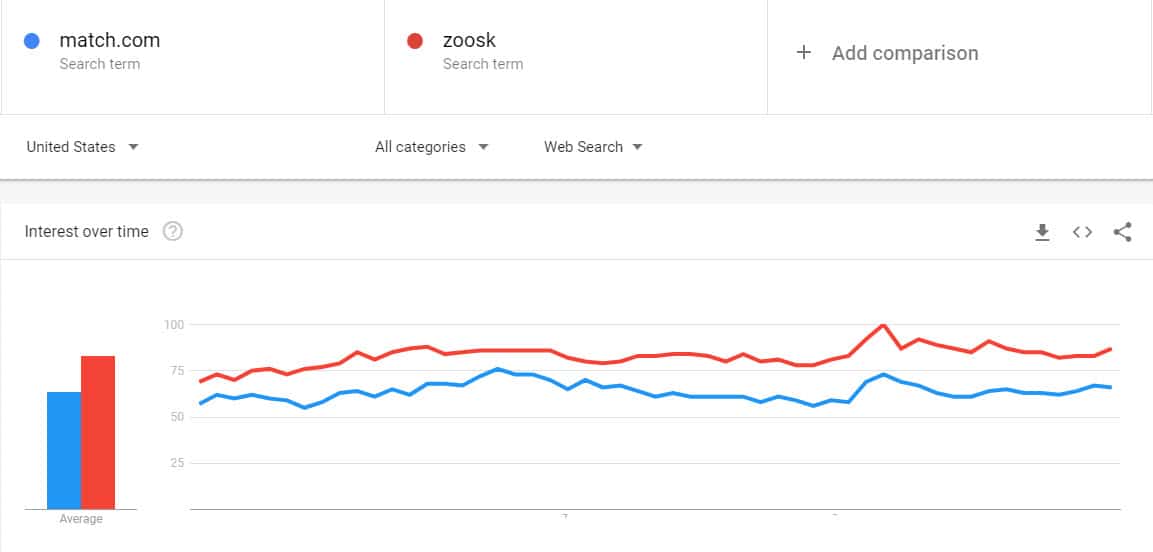 Regarding popularity, match.com has the number of users as well as monthly visits to their website. On the other hand, Zoosk is continually rising in popularity and per Google trends, seems to be searched more on the Google search engine more than match.com which is a strong indication of popularity.
In regards to success rate, match.com holds the trophy in this category. They also have 12 years more experience compared to Zoosk and that makes them one of the best dating apps in the industry.
Because they may have some rights reserved to some features free dating enthusiasts are looking for, going for the paid membership option opens all the doors to the dating website.
That's no surprise, popular dating sites offer only partial services on free trial mode so Zoosk members are not alone here. Want the best? Go for the premium options.
Winner for popularity and success rates:
Features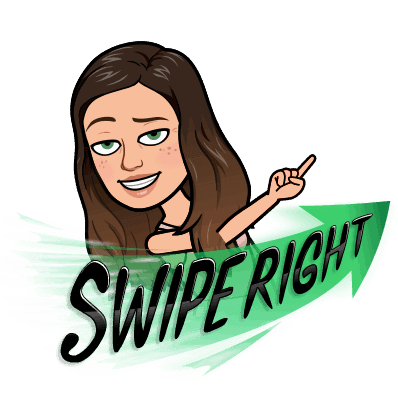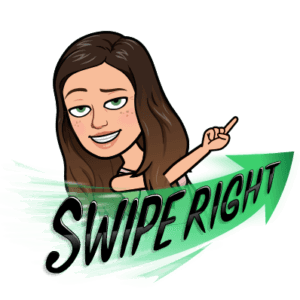 Match.com features
Match has their famed MatchWords, MindFindBind with Dr. Phil and their personalized professional matchmaker (for Platinum members) along with their other unique online dating features and the standard dating features that everyone is used to.
My favorite feature of match.com is the incredibly complex search and filter function. You could search for matches based on tons of different criteria. You can also search for potential matches found on the highest level of compatibility for you as well as the highest reverse compatibility.
Reverse compatibility is the people in which you meet their criteria, but they do not necessarily meet yours.
Another cool feature of match.com is that they deliver you great matches to your inbox every day. This is a fascinating feature, and you will look forward to receiving your daily matches every 24 hours.
Out of all the great features that match.com offers, the best by far is their six-month match.com guarantee. If you purchase a six-month subscription (or more) and do not find a meaningful match during that time, you will get a full refund of your money.
Zoosk features
Zoosk also has their own unique online dating features such as their Behavioral Matchmaking system and their unique gamification of online dating via Zoosk Coins.
One of the most popular features of Zoosk is what they call the carousel. It shows you matches based on the criteria you entered when you sign up. It reminds me of Tinder because you can say yes, no or remind me later about specific potential matches that it shows you.
With the premium version of Zoosk, they will track your activity to see what type of people you like on their platform. It will learn your likes and dislikes and display better results to you over time.
With Zoosk coins, you can access a lot of additional features as well including boosting your profile and mega flirting.
Overall, both support great features to meet potential matches on their platform. Overall, I love the features that match provide you to sort and filter their matches as well as the matches that they send you every 24 hours. To cap it all off, the six-month match.com money guarantee is something that is invaluable.
Winner of overall features:
Cost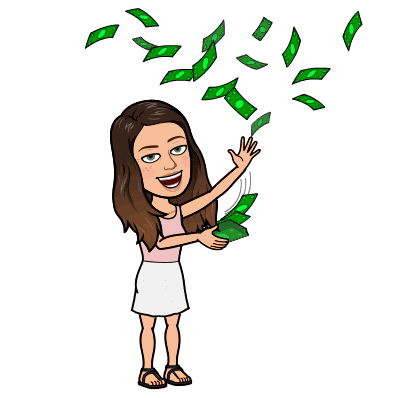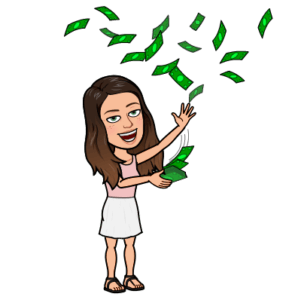 Technically it doesn't cost you a dime to use Zoosk, technically. Zoosk can be "enjoyed" either as a free or paid member. Free membership gives you access to the basic online dating features such as profile creation in a distinct way and communicating with your matches on your set goals for the future.
Paid membership is where it's at with Zoosk as paid members can get premium profile placement, see who viewed their profile and more.
The problem with the Zoosk "free" membership is that it is severely lacking in features that are not worth it unless you are paying for the premium version. That's why the cost comparison will be of the paid version of both services.
Here are the prices for the premium Zoosk membership:
Six-month subscription plan for $12.49 per month
Three-month subscription plan for $19.98 per month
One-month subscription options for $29.95 per month
Members can also purchase Zoosk coins that they can use in many ways. Sadly you will find that to truly enjoy the site one must spend and spend and spend far more money than they bargained for.
Match.com on the other hand also offers a free membership version but it is just as limited as the Zoosk free membership option. The cost for the monthly subscription prices are as follows:
Three-month subscription price at $19.99 per month
Six-month subscription price for $16.99 per month
12-month subscription price for $15.99 per month
Match memberships costs can start as low as $15.99 per month. You can get this as low as $11.99 a month with this link for 25% off.
As the prices currently stand in September 2023, match.com takes the slight edge over Zoosk.
Winner for the overall price: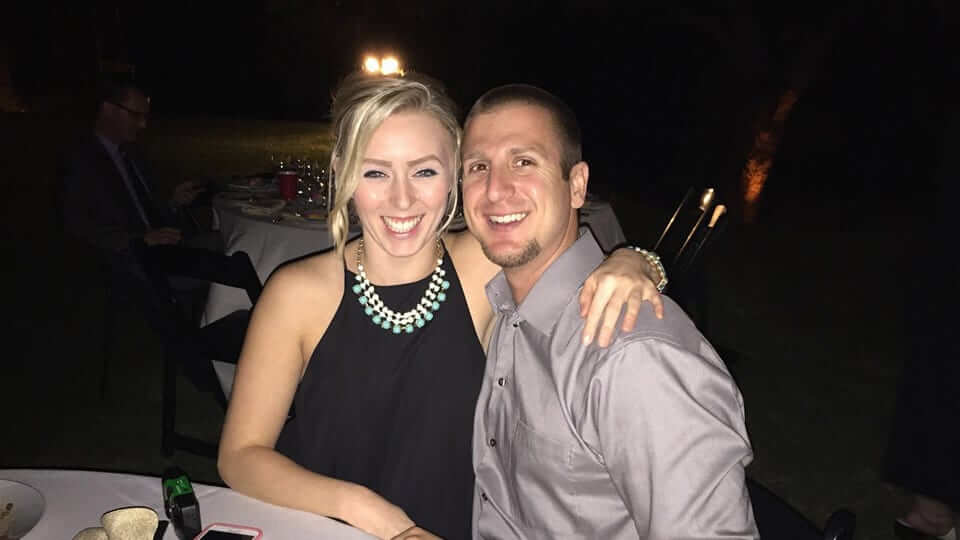 The sign-up process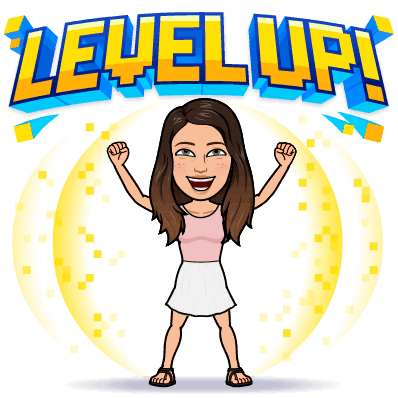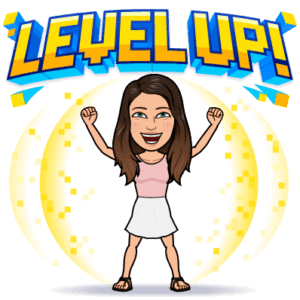 The sign-up process for match.com takes 5 minutes. If you want to perfect your profile thoroughly, it will take more than 5 min. But if you're going to get in and start browsing people, your e-mail, sex, and age are all you need to get started.
They have a free version just like Zoosk, but you really can't do anything besides browse people's profiles. The second you want to message somebody you will need to upgrade.
That is unless you sign up for a free seven-day trial! This lets you experience the full suite of features offered by match.com without paying first. You need to remember to cancel your membership before it ends.
The sign-up process for Zoosk is very similar to match.com. You just need an e-mail and enter a few basic information to get started. Because both of these processes are extremely simple, there is no real winner for the ease of sign up.
Tie.
Zoosk vs Match: Who Should Use Then
Zoosk is best suited for the young adult in their 20s or 30s who love hanging out on social media on their mobile device and enjoy the benefits of social networking.
Zoosk is also best for people who wish to hang out and have a good time instead of trying to find their soul mate.
Match is best for the serious dater who is looking for a long-term committed relationship and marriage. The chance of having a flaky date or meeting somebody that merely wants to chat is a lot less likely on match. Both sites cater to everyone regardless of their race, religion or sexual orientation.
If you are a man, you should check out the best dating sites for men and women should check out the best dating sites for women. I also have an article on the top overall dating websites that you should check out!
The Verdict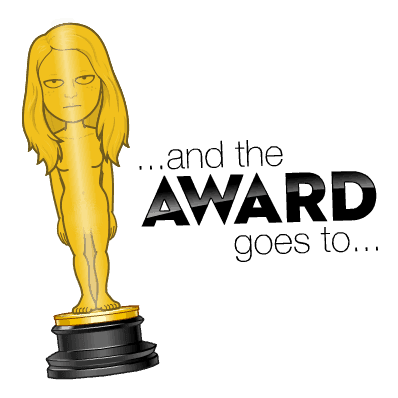 Overall Match wins in every category compared to Zoosk. Check out the complete review of Match.com. They have an overall better design, a more scientific approach to matching compatible singles and entirely possible more monthly users then Zoosk.
Zoosk feels like a play area than happens to cater to online daters. Some users have compared their experience on Zoosk as being back in high school. This is not always a bad thing, and if you are a young user, this might be exactly what you're looking for.
Click here to check out the complete review of Zoosk. Whichever you choose, be sure to date online safely. Please refer to these articles for tips and other advice on safe dating: Online Dating Safety Tips and How Can I Date Online Safely.
And the Overall Winner is?…
This review will have to declare Match.com the winner. Zoosk caters to a younger crowd, but it is still a great option and has a large user base to choose from potential matches looking forward to a wonderful dating experience.
Match is all about using tried and true methods of putting singles together in a manner that can be enjoyed by everyone and not just those who love social media.
We recommend taking up a six-month Match membership to get the full benefits of the site and to take advantage of their Match guarantee. Before making a decision, be sure to check out the best online dating sites review to see which ones are indeed the best.
I hope you all learned something helpful from my Zoosk vs Match article! I highly suggest you check out my most popular comparison article here: eHarmony vs Match
Also if you're interested in additional Match.com comparison articles to check these out: Match vs OkCupid and Match vs PoF!
Here are some similar comparison articles with Zoosk as well: Zoosk vs PoF and Zoosk vs OkCupid! I hope these help you on your search for the right dating website for you!
The essence of being on an online dating site can be achieving by putting what you will read in the following guides to action:
It is free to read!
References: