Welcome to our Zoosk review 2023 ladies and gentlemen!
In this article, we shall discuss the following:
OFL Top Recommendations based on 100,000+ Survey

"Serious Relationships"
"Discreet Hookups"
"Best Course for Men"
"Quick Flings"
"Normal Hookups"
"Our Quiz"
Without any further delay, let's begin!
Is your dating app giving you the best chance for success?
Make sure to take our online dating site/app quiz to find out.
It's a fact that people who follow our dating site suggestions have on average 2 extra dates per month.
Zoosk Review in Video Form
Audio (podcast) form for those of you on the go
Recommended. The Comprehensive guide to achieving success with a long-distance relationship. You won't regret trying it out!
With millions of members using the site across the world, you can tell easily that Zoosk is not a scam.
It is estimated that about 30% of Zoosk members connect via mobile devices.
What is more interesting to us is that Zoosk utilizes advanced matchmaking technology called Behavioral Matchmaking.
This technology allows them to learn about your preferences as they interact with their potential matches and utilize the information it gets to constantly improve future march suggestions.
This means better matches for the singles on Zoosk.
Another thing that Zoosk has uniquely done in the world of online dating is to gamify the dating process.
This is done by purchasing Zoosk coins to receive a delivery confirmation, boost your profile, and more.
Zoosk's trademarked behavioral matchmaking algorithm and its mobile-centric design make Zoosk a formidable competitor in the online dating arena.
We hope you enjoy our review!
And if you have not already checked out my article on my top free and paid dating sites, I suggest you do that as well!
Let us get right into the Zoosk breakdown!
Zoosk dating site at a glance
OFL Top Recommendations based on 100,000+ Survey

"Serious Relationships"
"Discreet Hookups"
"Best Course for Men"
"Quick Flings"
"Normal Hookups"
"Our Quiz"
Zoosk originally started as a Facebook application in December of 2007 and over time has become one of the largest dating sites on the internet.
We believe Zoosk has managed to stand out from the crowd due to its large social networking and smartphone integration.
This means that their more than 50 million members can connect to Zoosk across over 80 countries, in over 25 languages using their smartphones, their internet-connected PCs, Facebook, and other popular services.
Also, Zoosk boasts about 5 million monthly users with more than 70% of them connecting to Zoosk via their Facebook accounts.
From our findings, Zoosk is a fabulous meeting point for singles looking to find and attract the perfect partner.
Our Zoosk review shows that it costs $29.95/1 month, $19.98/3 months, and 12.49/6 months to subscribe and get your dating game going.
If you ask us, 50 million users+ across the world cannot be wrong!
How easy is the Zoosk site to use?
The unique design and layout of the Zoosk platform stand out when it comes to online dating sites.
Usually, when you first visit an online dating site, you are either greeted with a happy couple or something that forces you to create an account to start using the site.
Zoosk, however, takes a slightly different approach instead of the usual "I have to create an account feeling" I got an "I have to download this App feeling."
This is because of the prominent image of a tablet and a smartphone sign-up and login button.
We also found their mobile apps (Android and iOS) to be user-friendly and easy to navigate through.
Although the site utilized a light shade of blue with white writing, they managed to use it in a workable way.
This is not to say that it isn't annoying and painful to look at if you have vision problems.
However, it became easier on my eyes as I scrolled down – it transitioned to a white background with blue writing and vis-a-vis.
This brings us to the next point, the site's scroll function.
Scrolling down feels like flipping through PowerPoint slides.
In my opinion, the site does make use of some great, strategically placed images, but with the hard-to-read background to writing color, one can quickly become too annoyed to appreciate these images.
Also, this site feels like it is most suited for young adults in their 20s and early 30s who are familiar with multiple Apps and are cool with Social Networking integration.
So, if you're not so computer savvy, visiting the site for the first time might leave you feeling overwhelmed.
This is not to say that you need to be a computer expert to use the site, you might feel overwhelmed if you are new to online dating and computers in general.
If you've used Tinder before (like I have), then Zoosk's "carousel" should be a familiar friend, just a different dating pool.
You're provided with 100 profiles that you just have to scan through and pick "yes" or "no" just like Tinder's swipe game.
This helps the Zoosk search engine to understand your preferences more and improve your dating experience on the site.
But is Zoosk a good dating site and how popular is this site for real?
Come on, let's find out together!
How popular is Zoosk?
The mere fact that this dating service is integrated with Facebook was enough to drive up its popularity and its membership base.
They have over 50 million members since its inception and an estimated 5 million monthly users, which isn't bad for an online dating site at all.
A large community usually means a higher potential to find a good match, from our experience.
Though there have been reports of fake dating profiles on the site, it is not as widespread as we've found on some completely free dating sites out there.
But have there been any successes on the Zoosk service?
What about Zoosk success rates?
This Zoosk review cannot say how successful Zoosk is as there are simply no concrete figures out there.
We can say that given the number of people who use the site Zoosk appears to enjoy a reasonably reasonable success rate.
It also helps that Zoosk is available in multiple languages and over 80 countries which is beneficial to people interested in pursuing a long-distance relationship.
The website also features success stories that they have received from happily married and otherwise together couples.
As with most businesses today, users go on various social platforms to express their dissatisfaction with a particular product or service, and one of such users of the Zoosk platform had this to say:
"I paid for a month subscription late last year, and I didn't get a single response. Most of the profiles looked fake, too; they either had blank bios, only had one photo or both. Zoosk is a joke." says John (not real name), a dissatisfied user on Reddit.com.
Also, we believe that fake profiles on the site may be on the rise, but having a verified profile (which can be done by your phone number, photo, or Twitter) will give you better results.
I had my profile verified using my Twitter account and it did make my journey on the site much easier.
Now it's time to review the Zoosk pricing options.
How much does Zoosk cost?
Zoosk has various pricing tiers – but you can choose to use Zoosk as either a Free or Paid subscriber.
Free membership (creating your account using either your email address or logging in via Facebook) will give you access to the basic Zoosk features.
These include profile creation, the ability to search for singles, and the ability to use introductory messages and winks.
If you would like to improve your Zoosk user experience, we recommend opting for a paid subscription for your account.
Zoosk membership fees and pricing are as follows:
One month = $29.95
Three months = $19.98 each month. You only need to make a one-time payment of $59.95 (This is the most popular)
Six months = $12.49 each month. You only need to make a one-time payment of $74.95 (Offers the best Value)
Paid members can expect the following benefits: finding out who viewed your profile, complete access to the ZSMS features, premium profile placement, premium messaging, smart pick, and more.
Zoosk members can purchase Zoosk coins which can be used to purchase delivery alerts and more.
It should be noted that these coins can also be earned for free.
Zoosk offers are the bomb!
If you are not interested in the paid membership option, don't worry, you can also find more info about the Zoosk free trial review here.
Whichever you choose, the Customer Support team is waiting to help you out.
You can always pay for your subscription via a credit card or any of the other 3rd party payment channels provided (like paypal, iTunes, Google Play, etc).
Now, let's look at some of the features that make Zoosk stand out.
Zoosk's unique features
You might be registered on Zoosk for hookups or a serious relationship, it doesn't really matter, the same questionnaire is presented to you.
One thing of note, for me, is that the Zoosk questionnaire is not as long and detailed as those you'll find on match.com, eHarmony, or EliteSingles.
Also, Zoosk has many of the features that regular dating sites have; the ability to search, create profiles, send messages to other users, choose an age range, buy virtual gifts, determine the body type of your perfect match, and more.
Whether you choose to use Zoosk or not, what gives you the desired outcome is what you do on the site.
The first chance you get to boost your success is creating a captivating profile and you should use a tempting profile picture that can make you even fall in love with yourself.
Your username must be daring and expressive, no need to hide your identity.
Then you should know how to communicate what you want to a potential partner.
And all these can easily be done on the mobile app too.
Even though there are some rights reserved, knowing how to apply the search results on your Zoosk account can help you find long-lasting relationships easily, whether you use the Zoosk app or desktop version.
Zoosk is also very secured given that it is a top-notch mobile app, it protects your personal information very well.
The signup process is simple as you can use social media accounts like a Facebook account.
Whether you choose these sites or other ones, what guarantees the desired outcome is what you do on the site.
The first chance you get to boost your success is creating a captivating profile and you should use a tempting profile picture that can make you even fall in love with yourself.
Your username must be daring and expressive no point in being anonymous.
Then you should know how to communicate what you want to a promising partner.
This dating app collects such info as zip code, dating insights, Google or Facebook info, etc., securely.
The profile verification process is in line with the best practice cookie policy you can think of.
To ensure there is no fraud, Zoosk embarks on photo verification via its dating apps mechanism.
Had it not been for their heavy social network integration, their Behavioral Matchmaking system, and their unique gamification of online dating via Zoosk Coins they would be your regular run-of-the-mill dating site.
Zoosk pros and cons
Now that we've established a complete understanding of the Zoosk dating app, let's get down to some pros and cons, shall we?
What we liked about Zoosk are:
The large community as more than 50 million singles have created profiles since its inception
Zoosk has a unique feature called the Zoosk's Scientific Matchmaking Service or ZSMS. This feature evaluates how compatible you are with the other users of their site by asking you yes/no questions
They use information from your Social Media Profiles to make the profile creation process simpler (for those who like this feature)
Available in more than 20 different languages
No need to sign up for a premium account to send and receive messages
They have a popular feature that instantly tells you that you are unpopular (feels like High School all over again)
What we didn't like about Zoosk are:
You must download the Zoosk instant messenger program onto your PC to chat with other Zoosk contacts if you want to get their contact details.
Free to Use but Pay to Enjoy- You feel like the company is trying to milk you for every penny that you have because they charge for everything possible (even though it is free to use).
Limited search options.
Methodology
We registered on the Zoosk platform and tested the site on various devices to arrive at an overall Zoosk rating.
Our approach was to study the user-friendliness of the app by analyzing the ease of access of the Zoosk login page, navigating through the site, and the overall Zoosk chatting experience.
Combining our experience on the site with real reviews from users on various social media platforms helped us to conclude.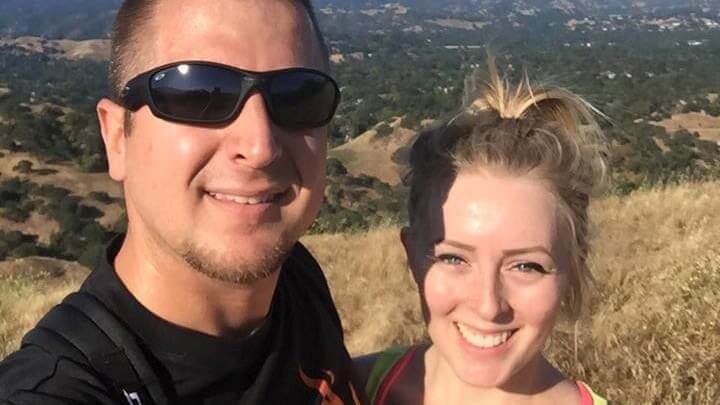 Zoosk review conclusion
Our overall rating for Zoosk is:


In the end, the purpose of this Zoosk.com review is to help determine: Is Zoosk worth it?
If you are in your 20s or early 30s and love hanging out on social media on your mobile device, then you will love hanging out on Zoosk.
We can conclude that Zoosk is worth it since they have had success in matching compatible individuals together which has led to marriage, according to the testimonials on their website.
Sadly this site, for the most part, is nothing more than a meet and greet of new people and a way to needlessly spend your hard-earned money.
Although the gamification of online dating is a different concept and somewhat fun, it almost feels like it trivializes the concept of dating as well (well for some people).
If you're new to online dating, we advise you to beware of Zoosk fake profiles and guard yourself against scammers that seek to rip you off.
If you are a single Christian, you will do well to avoid this website and visit ChristianMingle.com instead (here is our review on it).
Single Christians aren't the only ones who should explore other options, people who are serious about finding a single person to connect with and someday marry, then spend your time and money wisely and join eHarmony or Match.com instead.
Besides checking out those two popular reviews, you might also want to consider our Howaboutwe review and matchmaker.com.
Also make sure to check out one of our main articles: eharmony vs match!
Here is a link to the Zoosk website if you feel like this is the best match for you.
Like some other Zoosk reviews, the info here shows that it is one of the very best dating sites in the world.
We hope you all learned something helpful from our Zoosk review, have a great day!
Now we suggest you check out some comparison articles that compare Zoosk vs other dating websites: Zoosk vs Match, Zoosk vs OkCupid, and Zoosk vs POF.
We are assuming that you are looking for a dating website and we have a bunch of articles that talk about the best dating websites for you to choose from.
Check some of them out here: best online dating sites, best dating sites for men, and best dating sites for women.
Last words: Yes, Zoosk truly works!
Go a bit further by learning everything you need to know from our exclusive guide on dating online, it is worth your time.
Now, to some FAQs.
Frequently Asked Questions