If you have started using the Zoosk dating platform recently, you have seen all the features and options it offers to its new users.
They have plenty of features to help you find the best potential match and the most compatible person on this online dating site.
For that reason, in this article, we will help you navigate one of the most important ones and explain:
Is your dating app giving you the best chance for success?
Make sure to take our online dating site/app quiz to find out.
It's a fact that people who follow our dating site suggestions have on average 2 extra dates per month.
What Is Age Range On Zoosk?
If you have been using dating apps before, you have come across the age range features that allow you to choose your preferred age of a potential partner.
Even though some people don't mind if their partner is a lot younger or a lot older than them, this is still important information for most people looking for long-term relationships (like eHarmony or Tinder), and something you want to add to your experience.
For that reason, Zoosk allows everyone to set their preferred age range, even though it is always set automatically once you create your dating profile.
When you sign up and get accepted to the platform, Zoosk will set the age range for your partner to be of a similar age as you, but if you want to change it and look for someone older or younger, you can always do it quickly.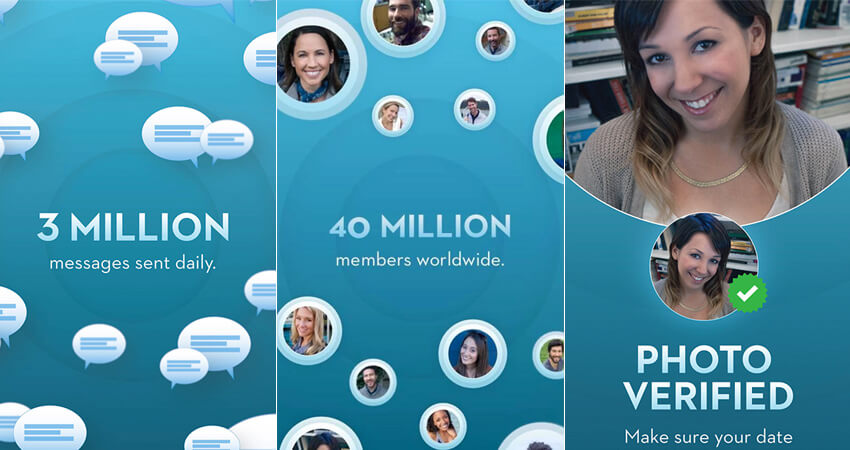 The age range has a significant impact on the people who will be popping up on your homepage, and the Smartpick algorithm always considers this before they decide to match you with anyone.
In case you have completed your sign-up process and want to change your age range preferences on the Zoosk app, that is quite a common thing, and you will be able to complete it with just a few simple steps.
Age range is one of the essential filters on the Zoosk dating platform, but unfortunately, it seems like most Zoosk members forget about it and then look in the wrong places to improve their performance.
Your perfect match and ideal date is someone you have already imagined in your mind, and they are probably of a specific age range, so you should make sure to control it.
Zoosk is one of the best dating sites out there, and if you have read a Zoosk review or two, you have realized that using all of their features and options to your advantage is the key to having your own success story.
Every Zoosk account can get excellent results as long as they follow the platform's recommendations and make sure to do all of the recommended steps to get the boost you want.
Since this is not a place for people looking for a hookup (like BeNaughty or Ashley Madison), you need to pay attention to all the filters and features and the algorithm based on behavioral matchmaking to get the best results.
How To Change Age Range On Zoosk?
If your age range is not something you would enjoy on Zoosk.com, then you should navigate your account settings and try to create a better experience for yourself.
OFL Top Recommendations based on 100,000+ Survey

"Serious Relationships"
"Discreet Hookups"
"Best Course for Men"
"Quick Flings"
"Normal Hookups"
"Our Quiz"
This can be finished easily if you follow these simple steps:
Log into Zoosk.com
Open the Search function
Find a blue button that says Edit Search
Scroll until you find the age section
Enter the age you would prefer
Save the changes
Confirm the changes
Start searching for your potential partner on the dating website
This is the easiest way to change your age range preferences on the official website of this online dating service.
After you have completed this, you should be able to see other dating profiles that fit your new age range preference.
You will be able to change the age range even if you don't have a paid subscription, and there are no limitations in terms of this; you will be able to change it as much as you want.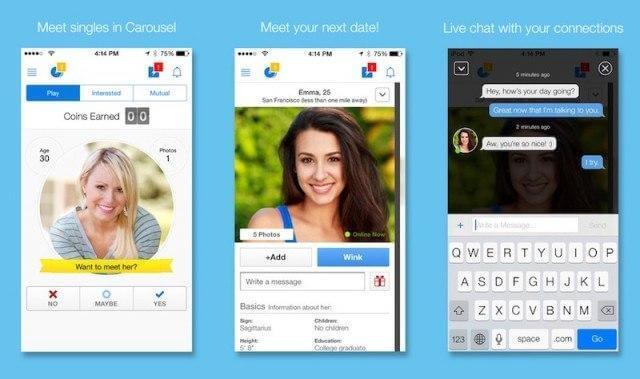 However, make sure you don't change these specifications too much because it may make you look like those scammers or fake profiles trying to gain access to more different people.
How Do I Change The Age Search On The App?
If you want to complete this action through the Zoosk mobile app on your iOs iPhone or Android device, you will need to take different steps.
To change the age range, make sure to:
log into your account through the official Zoosk mobile app
click on the menu icon in the upper left corner
then choose the Filter icon
choose the Create new filter option
scroll until you come across the Age range option
enter your preferred age
click on the blue Save button
confirm the action
As you can see, the process is quite easy, and you will be able to start looking for people interested in serious relationships the moment you confirm this action.
However, just like most mobile dating apps like Tinder, Bumble or Hinge, the app tends to bug sometimes, and sometimes you will not be able to save these settings, which can lead to problems.
In case you weren't able to change your age range preferences and you still didn't gain access to better matches, then you should definitely log into your account through the browser and then try to change the settings.
After all, if this doesn't work either, then you should definitely contact customer support and see what the problem is with your Zoosk profile and account settings.
Can I Change My Age On Zoosk?
Unfortunately, once you create a Zoosk profile and get accepted to the platform, you will not be able to change the basic information you have left on the platform during the sign-up process.
The answer is quite simple – if you try to change your age or name and surname after your dating profile was accepted to the platform, then you are probably trying to scam someone.
This policy works on most social media and dating platforms made for serious relationships, like EHarmony or OkCupid, so it shouldn't be strange to you.
It is also a sign that this platform takes care of all of its daters and makes sure there are no potential threats on the platforms.
Controlling the user base can get quite hard, and unless you have strict rules like this one, you can't expect to have an excellent performance or success rate on the platform.
However, you will change your answer in questionnaires and personality tests your profile picture and add some additional information to your dating profile.
In case you have registered on the app through your Facebook account, you will be able to change that too, just in case you delete your account and make a new one.
You don't need to purchase any Zoosk coins or get a premium subscription to do this, and you will also be allowed to change your preferences in terms of ethnicity, body type, and other things.
The only things you will be charged for are using the Carousel and other premium features like virtual gifts and super send, but that is something you will receive notifications for and that you will have to confirm, so it can't be done without your confirmation.
In general, Zoosk is a fantastic dating app that can help everyone meet their soulmate and start meeting amazing people without any fears or obstacles.