Once you choose your preferred platform for online dating, you will definitely want to find out as much as you can about it and make sure you are making the right choice.
One of the most important things you need to inspect before joining a dating app is are there scammers and fake profiles on it.
In this article we will tell you:
Is your dating app giving you the best chance for success?
Make sure to take our online dating site/app quiz to find out.
It's a fact that people who follow our dating site suggestions have on average 2 extra dates per month.
Are There Scammers On Zoosk?
The biggest concern for every person joining an online dating platform is are there any scammers on it and what would be the easiest way to recognize these people before you fall into their trap.
Since popular dating apps like Tinder, Badoo, and Hinge are known for having a lot of problems with fake profiles and scammers, most people are not too comfortable joining Zoosk either because they don't know what to expect.
Even though it is not that popular when it comes to social networking and online dating, Zoosk still has millions of members across the world, and it seems like it is one of the rare online dating sites that were able to survive through time.
Unlike EHarmony and similar dating websites aimed at people looking for a serious relationship, Zoosk is known for being a trustworthy website you can always rely on.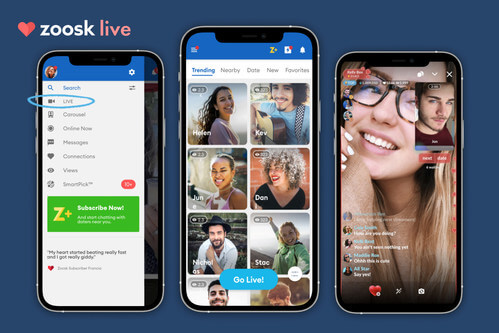 It wasn't associated with any sort of romance scams or money scams during the past few years, and since people who are joining it are looking for a lot more than a casual hookup, it seems like it will stay this way in the future too.
Even though it is not as popular as Tinder on social media, it is one of the go-to options for all people who want to create a dating profile on a platform that will help them meet the right person for themselves.
Dating scams are something that I have never heard about on Zoosk, and although people were writing a lot about their experiences with romance scammers, I didn't come across people complaining about Zoosk, which is a positive thing.
Since Zoosk customer support is always online and you can reach out to them for any problem you may have, even if a certain type of scammer appears, I believe there is no way it can betray Zoosk users at least not before they report them as suspicious.
Also, Zoosk has a smartpick algorithm that can easily recognize when someone is acting off or when their account status is not adding up, so the moment certain subscribers start acting weird, the support will make sure to see what is going on and try to solve the problem, or remove the person from the platform.
For that reason, I believe you shouldn't feel scared regarding Zoosk because they are trying their best to make sure real people with real views are behind all of the active profiles.
In general, dating apps like Match.com or EHarmony are not the most trustworthy places, especially because they lack privacy and safety policies.
One of the main reasons why you should trust Zoosk is the fact that when joining the platform, you will have to go through two verification processes before you are able to interact with other people and appear on their homepage.
Once you create a dating profile, you will have to upload some pics to it and choose a preferred profile photo.
However, all of the photos you upload will go through a verification process because Zoosk wants to make sure its users are real people.
OFL Top Recommendations based on 100,000+ Survey

"Serious Relationships"
"Discreet Hookups"
"Best Course for Men"
"Quick Flings"
"Normal Hookups"
"Our Quiz"
For that reason, in case your profile picture resembles a picture that already exists online or on someone's social media account, you will need to upload more photos to prove that you are the person behind the screen, and no one can guarantee that you will be accepted in the end.
The image search is relatively easy, so even the slightest resemblance can show up as a problem, so make sure you are always uploading a photo where you are alone and where your face can be seen briefly.
Make sure to avoid using anyone's photos or filters because it can come off as a red flag, and you may get eliminated from the platform.
Zoosk customer support is trying its best to avoid catfishing, so you need to prove you are one of the real Zoosk members and not some sort of a scammer, which isn't always easy.
You will need to make sure all the profile pictures you are uploading in the future also pass the verification process, which can sometimes be quite challenging and create problems even for people who have been on Zoosk for the longest period of time.
Make sure you are always acting according to their terms and conditions, otherwise, your behavior may become labeled as suspicious, and you may become a victim of the platform.
On the other hand, you will also be able to do a phone number verification which is always a safe bet, and in case someone has tried creating a dating profile with your phone number or identity, you will immediately find out.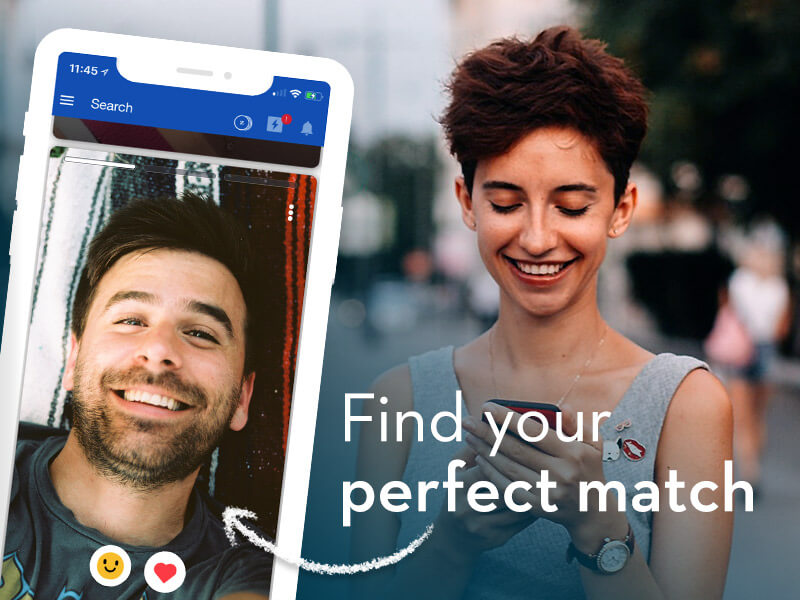 This is usually done as a second step in the verification process, and I believe it can help you secure your account on the platform.
Also, most people are using Facebook to join Zoosk because it provides them with a filled out profile immediately and also allows them to prove their identity to the platform.
This will show that you are a serious member and that you are here really for dating (like eHarmony or Tinder), not for scamming or hooking up (like BeNaughty or Ashley Madison).
Even in case, some sort of problem tends to come up with your profile, you will get notified, and it will be a lot easier for you to solve it if you have connected and verified your profile in all 3 of these ways.
You won't have to worry about your credit card or bank account getting connected to someone else's, and as long as you keep this sort of information to yourself, there is no way someone on Zoosk can harm you.
In case you believe someone has hacked into your profile and that they may have access to your data now, I would recommend you to alert customer support as soon as possible and subscribe from everything you have ever connected with your account.
Things like this tend to appear on every single dating site, but I have never come across a Zoosk review that was talking about this sort of scams appearing on the platform.
It is really rare for things like that to happen on Zoosk because the safety measures are quite high, and you can only dream of passing the verification process with a fake account.
Spotting a scammer can be pretty tough if you are inexperienced, but if you have already used some dating platforms before, I believe you won't need too much before you realize who the real threat is.
In case someone has by chance passed the photo verification process on Zoosk, even though you believe they are not the person on the photo, you can always report them to customer support and ignore them.
Scammers are usually recognized by bland, generic messages that may seem like something a bot would have sent you, so in case you see this kind of behavior in your inbox, you should make sure to proofread them and ignore the person if you think they can harm you.
Also, one of the most common behaviors among scammers is pressuring a person to send them money for some sudden urgent case, which is primarily a made-up story.
In case someone is asking for your help because they need to cover their rent or health expenses, don't do it.
Most scams start this way because people try to win over others through compassion and make up some kind of a sad story that would make the other person fall for them and send them money.
No matter how sad someone's story may be, never fall for it because they are just using an opportunity to rip off your wallet and get everything to themselves.
In case these scammers are quite experienced, this question won't even be something they will ask you in the beginning, but rather a topic that will appear after a few days of conversation, which is usually a sign that a scam is much bigger and more professional than it was thought.
This type of behavior has been seen hundreds of times on different dating platforms, and if you don't want to end up like victims of Tinder Swindler, you want to keep your eye out on the messages that seem like a cry for help.
Also, if someone keeps on sending you a lot of photos videos and constantly insisting on the life they are living and how they want you to join them, that is a red flag.
Most times, all of that content is fake or downloaded from other people and their social media profiles, so definitely don't fall for things like this, no matter how much they may be convincing you it is their life.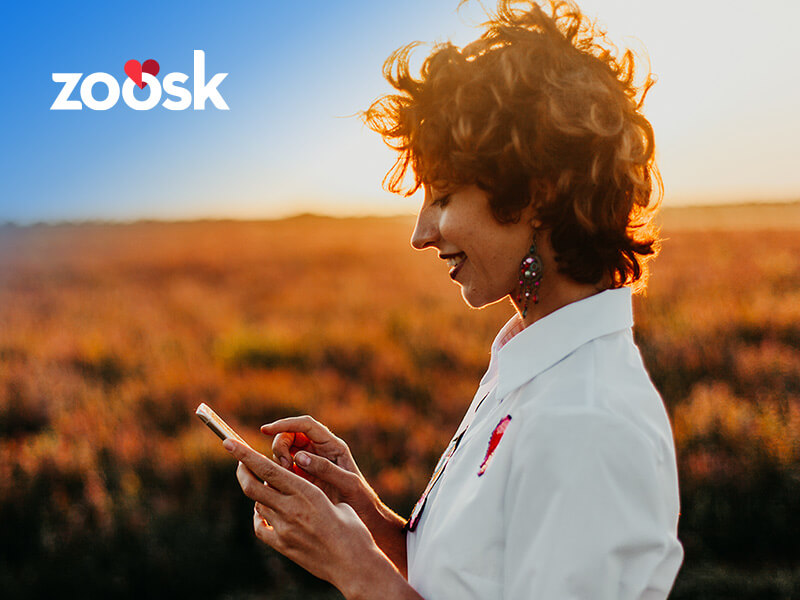 In case you have already recognized some of this behavior in your potential match on Zoosk, I would recommend you block them and look for someone else if you want to make sure things will end well.
You maybe don't need too much good luck on Zoosk because it is overall quite a safe platform, but these pieces of advice are definitely something you will find to be useful both on dating platforms and social media, so keep an eye out; for everyone!