When choosing suitable online dating sites for yourself, you want to make sure you choose the one with the best messaging feature.
This is a crucial part of every dating platform and certainly something that will severely impact your performance on the website.
For that reason, in this article, we will discuss things like:
Is your dating app giving you the best chance for success?
Make sure to take our online dating site/app quiz to find out.
It's a fact that people who follow our dating site suggestions have on average 2 extra dates per month.
A messaging feature is the most important part of every single dating app out there, and if you want to make sure you will have a lot of success with your Zoosk account, you need to learn how to use it.
Zoosk also provides you with the opportunity to get in touch with people, and the moment your profile on this platform gets verified, you will be able to start using it without any problems.
Unlike other old-school platforms like EHarmony or Match.com, whose messaging features are a bit outdated, the one you will find on Zoosk is relatively modern and similar to the one available on the Tinder mobile app.
OFL exclusive offers - Check all of them

"Serious Relationships"
"Discreet Hookups"
"Best Course"
"Quick Flings"
"Normal Hookups"
"Our Quiz"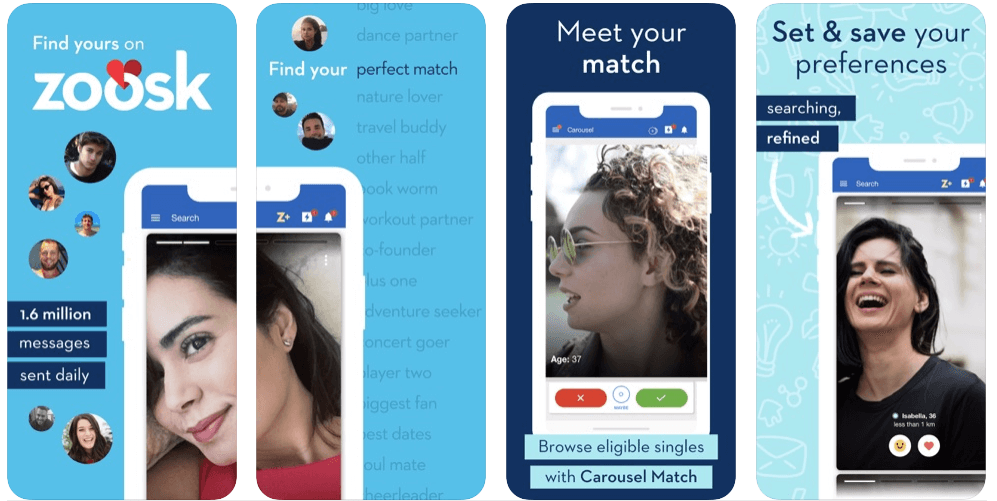 All dating profiles will get the opportunity to start chatting with each other on Zoosk.com, and once one of your potential matches likes you back or sends you a request for connecting, you will be able to start exchanging messages with them.
Zoosk users can use this feature without any obstacles, and from the moment you log into your account, you will be able to contact whoever you want.
Even if you are using Zoosk without paying, you will still be able to exchange messages as much as you can, and you don't have a limitation in who you can reach out to, as long as the other person has connected with you too.
Their messaging feature also has a lot of filters and options that can help you upgrade your performance and make the whole conversation a lot more interesting, which is always a good thing when you are trying to impress someone and start a conversation with them.
You will be able to send photos, videos, gifs, stickers, and virtual gifts that you can easily purchase through the platform.
When messaging on Zoosk, you don't need to purchase any premium features because their usual ones will be fine for an excellent performance.
Once you feel the joy of sending pics and videos without any problems, you will be amazed at everything you can get on this online dating service.
How to message on Zoosk is also relatively easy because all you will need to do is open the chat feature in the lower right corner of your homepage and choose the person you will start exchanging messages with.
How Do You Get Unlimited Messages On Zoosk?
There are plenty of fish on the Zoosk platform, and if you want to have an amazing matchmaking experience, you maybe want to invest in a paid subscription.
While using a Zoosk account, if you are not a paid subscriber, you will not be able to send thousands of messages without any sort of fee.
You will be able to send a few icebreakers and start the conversation with someone, but after 100 messages in 24 hours, you will need to take a pause and wait until your message coun rests so you can continue the conversation.
Once you get close to the messaging limit, you will start receiving notifications, so you will be aware of the moment you reach the limit.
While a free membership provides you with access to almost everything Zoosk has to offer, in order to schedule a hookup (like BeNaughty or Ashley Madison) or a date (like eHarmony or Tinder), you will probably need to have a paid membership and access to a more significant number of messages per day.
Most real people decide to invest in a Zoosk subscription, or they decide to purchase a Zoosk boost or Zoosk coins that will provide them with an additional number of messages.
This is always a great way to get a larger number of messages but still avoid the subscription fee, and you can purchase it only when you want to or when you are eager to continue messaging someone on Zoosk.
In case you are not that active on Zoosk, this will be a great option for you that can quickly pay off long-term.
It is always best to use Zoosk coins and try out these features for a few Zoosk coins, and you will also be able to use features like Zoosk Carousel.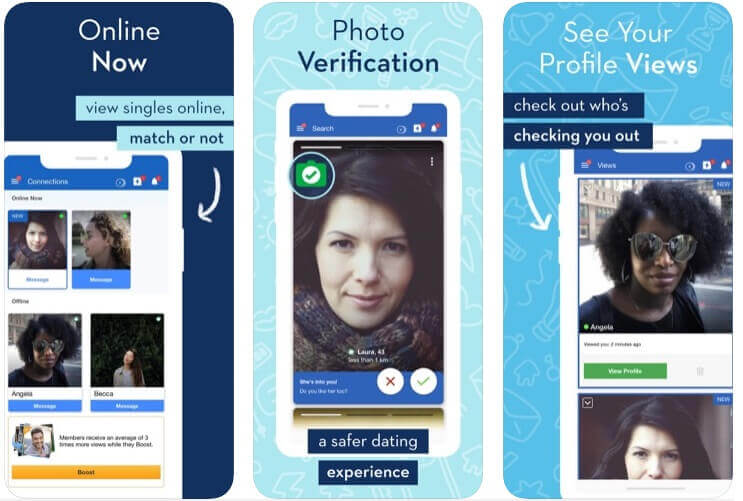 This will provide you with more people to chat with, and since you will gain more recognition this way, you will also perform a lot better on the smartpick algorithm.
Does Zoosk Send Automated Messages?
Lucky for you, Zoosk is made for real people, and all messages you will receive through it are sent by real people.
This is a platform that is strongly against fake profiles and all sorts of scams, so they are avoiding automated messages too.
Also, they don't have any bots, and you will not be spammed all the time with generated messages, which will make your whole experience a lot easier and more enjoyable.
These things are something that is common on social media and different dating apps, but lucky for you, Zoosk is not one of them, and you can always count on maximum enjoyment.
Why Are My Messages Not Sending?
If you have been using the Zoosk messaging feature for a while and all of a sudden you are not able to send messages to anyone, there may be several reasons for it.
People who have a free membership will face the block quite frequently because they cross the message limit.
Once you run out of your prepaid messages, you will need to wait another 24 hours before you are allowed to send messages to someone else.
The other reason you may not be able to continue messaging someone is that they have blocked you or ignored your messages.
Unfortunately, this is available to all of the people on the platform, and someone may just get sick of you and decide to continue ignoring you.
If you are a premium user, on the other hand, and if you seem to not be able to exchange messages with people anymore, then the problem is probably with the platform itself.
Sometimes, your subscription wasn't renewed because Zoosk had problems with the payment options or credit card information.
Since there are millions of premium members on the platform, things like this can happen frequently, and if you see that your subscription hasn't been renewed this month, then you will experience some obstacles while trying to message other people.
On the other hand, sometimes the buy may be in your Android or iOS app, and you will probably need to delete the app and then install it again if you want to activate the messaging feature again.
Things like this happen all the time, so I believe the easiest thing you can do is restart the app or simply log out of it and try to log in again.
Also, make sure you are acting according to the terms and conditions of the Zoosk platform; otherwise, you will face some hardships in the future.
The best thing you can do is act the right way and make sure you control all the actions done on your profile in order to make sure everything will go as planned.
People should also be able to message you back without any obstacles, so if they don't seem to do that, maybe you need to sort things out with customer support.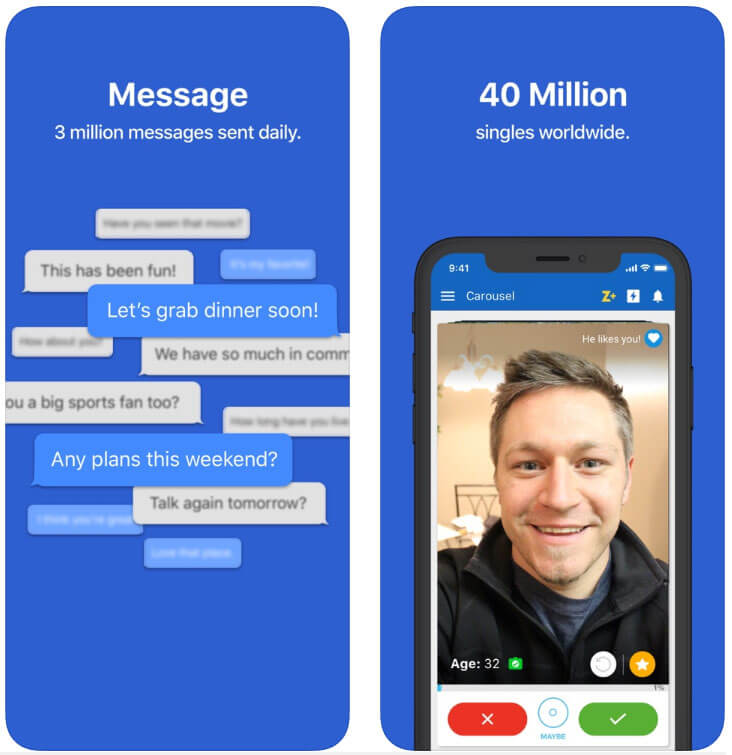 Also, if you have deleted a profile picture or your pic or phone verification wasn't suitable, you will experience obstacles.
Zoosk doesn't allow unverified accounts to send messages to anyone, so as long as you don't upload a new photo or verify your account again, you will be suspended from the messaging feature.