Creating a dating profile on a new dating site you don't know too much about can be pretty challenging, and deleting your profile off of it can be even more demanding.
If you have recently joined Zoosk to find a new relationship (like eHarmony or Tinder) or a hookup (like BeNaughty or Ashley Madison), but you are simply not satisfied with your performance on it, and you wish to leave the platform, then you will definitely want to learn how to delete your profile.
Some of the things we will discuss in the article on How do I Delete my Zoosk account are:
Is your dating app giving you the best chance for success?
Make sure to take our online dating site/app quiz to find out.
It's a fact that people who follow our dating site suggestions have on average 2 extra dates per month.
If you want to delete Zoosk account, you don't need to be an expert in online dating, and I believe our short guide will be pretty helpful to you.
In order to get rid of your Zoosk account, make sure to:
open your Zoosk app or website
make sure you are logged in
Click on your profile picture in the top right corner
find the gear icon in the top left corner
open the drop-down menu and choose Account Settings
click on Account status
scroll to the bottom of the page
find the red Delete option
Click on it
confirm the action
wait until Zoosk.com appears, and a window that says you have successfully deleted your account shows up
As you can see, the whole process is quite easy, but I believe it is always best to do it through the web browser on your PC.
The settings in your mobile app can slack from time to time, and sometimes, even though you have received a message that you have deleted your account, it might still be online.
For that reason, make sure you access the platform through your PC or laptop because that is the best way to make sure your account will get removed for good.
Also, once you delete it, you should be receiving notifications in your email for a day or two that will keep you reminded of the decision you have made, but you can make sure Zoosk will stop sending them after 4 to 5 days, they just want to make sure you choose to do this willingly.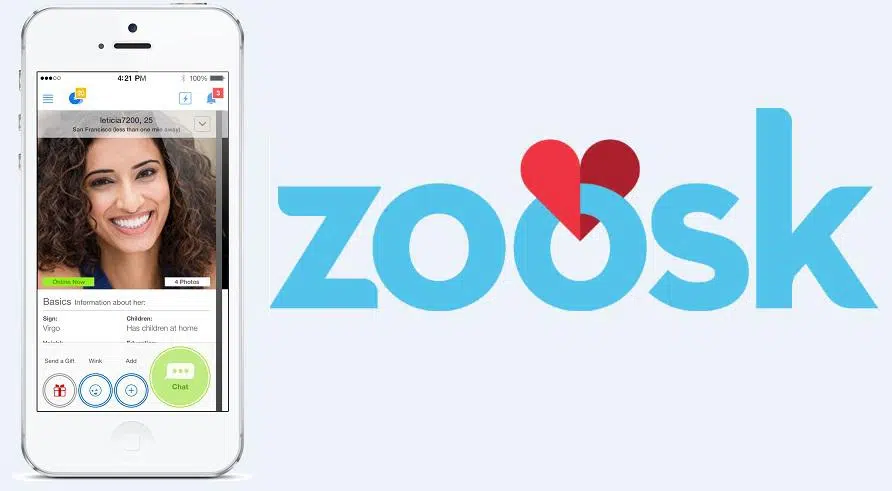 In case you weren't able to delete your account, you can always reach out to customer support and let them solve this problem for you.
Once they have deleted your account, you will receive an email with a confirmation.
How Do I Completely Delete My Zoosk Account?
As you have seen above, how to delete Zoosk account on app is quite simple, and once you choose the Zoosk cancel account option, it will be removed for good.
Yes, unlike most other dating platforms where your dating profile still stays available to other users, once you delete account, your profile will immediately disappear from the home page, and no other person on this dating app will be able to see it anymore.
Also, you will need to disconnect your Facebook profile from it before you actually delete the profile because you don't want some of the given permissions to mess up with your Facebook account and other social media.
Your profile information will be kept for some time, but the Zoosk delete profile feature works perfectly, and you definitely won't have to mess with them anymore.
How Do I Deactivate My Zoosk Account?
Some people don't want a Zoosk full site delete account, but rather a short break from the app, and that is absolutely fine.
For that reason, they also have a Zoosk deactivation option that can help you relax a little bit and get back once you feel more comfortable to start dating again.
How to deactivate Zoosk account is quite easy, and all you how to do is follow these steps:
open the Zoosk app or website www.Zoosk.com
Click on your profile image
open the Account Settings page
open the drop-down menu and go to Account Status
scroll down and find the Deactivate option
Click on it
confirm the action
confirm that you agree with the terms and conditions
wait until you see the Zoosk website and a Zoosk login page
When closing Zoosk account this way, you will be able to go back to the app whenever you want, and plenty of Zoosk members choose to take a break this way.
OFL exclusive offers - Check all of them

"Serious Relationships"
"Discreet Hookups"
"Best Course"
"Quick Flings"
"Normal Hookups"
"Our Quiz"
You won't need to delete Zoosk permanently, but you also won't have to pay for your subscription, and you will take a break from people who are messaging you all the time.
How to close Zoosk account is quite easy, and the reactivation process is even easier.
All Zoosk users need to do is open the Zoosk app or website, type in their login details, and confirm that they want to reactivate the account.
The moment you do this, you will be redirected to your home page, and you can start dating again.
How To Cancel Zoosk Subscription?
The Zoosk login delete is not always the biggest problem for its users because plenty of them want to get rid of their subscriptions.
If you were asking how do you cancel Zoosk membership, you should know that the whole process is very easy, and all you have to do is remove your credit card from the account.
As a Zoosk customer, you will be able to remove your credit card from the app whenever you want, and you can also connect it back again quickly.
Once you have removed the account, you will no longer be able to pay for a membership, so you will stick with the free platform.
All you have to do is select Account settings on your profile, go to the Payments menu, and click the Remove option under your credit card.
Save this, and you will be free from payments!