When joining a new dating app or online dating site, it can be really hard for most people to make it work for them and learn how to handle all the features and options it offers.
If you want to have success at Zoosk and find yourself a partner on it, then you need to know a thing or two.
OFL Top Recommendations based on 100,000+ Survey

"Serious Relationships"
"Discreet Hookups"
"Best Course for Men"
"Quick Flings"
"Normal Hookups"
"Our Quiz"
For that reason, in this article, we will discuss things like:
Is your dating app giving you the best chance for success?
Make sure to take our online dating site/app quiz to find out.
It's a fact that people who follow our dating site suggestions have on average 2 extra dates per month.
How Does Zoosk Algorithm Work?
One of the things that made Zoosk stand out among all other dating apps out there is the fact that it has an amazing algorithm that is based on smartpick technology.
Their algorithm is one of the best algorithms on the market, and it is based on behavioral matchmaking, which will help you to connect with the person you have the most things in common with.
If you have read a Zoosk review or two, then you definitely know that their algorithm is one of a kind and that they take into consideration all the information you have ever shared on your Zoosk account in order to provide you with the best experience and find you the best person.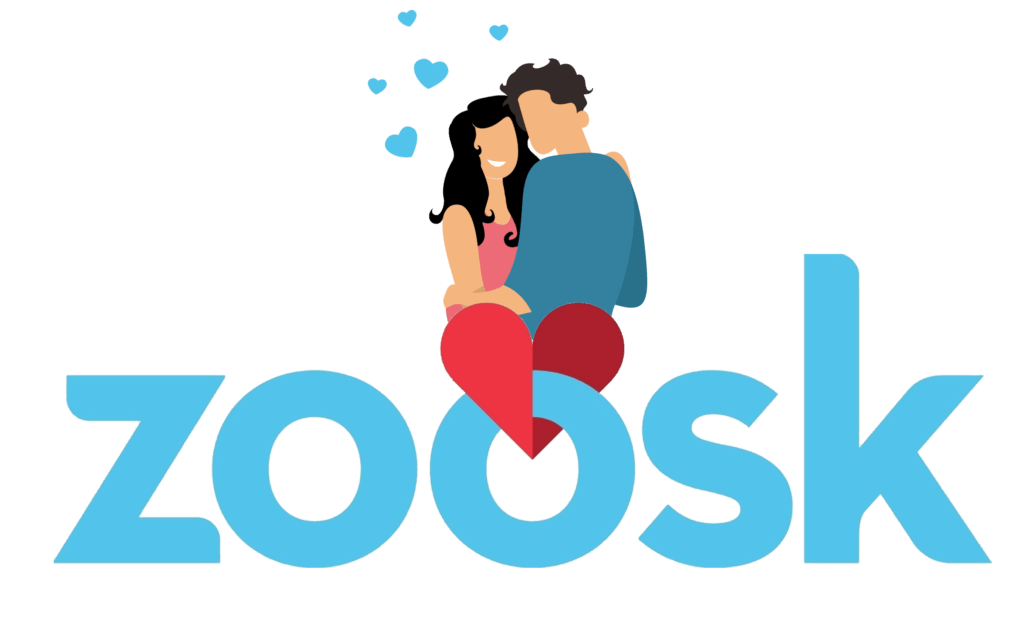 When joining Zoosk, you will have to answer plenty of questions and update your dating profile with the latest information if you want to make sure the algorithm will work well for you.
You will see potential matches usually sorted by compatibility levels, so it is always best to try to match with people who are first on your homepage because they are usually the ones you have the most things in common with.
Also, the algorithm will make sure that the person they are connecting you to doesn't have any traits that may be perceived negatively by you, so you can be sure that everyone you meet will be a good match for you in one way or another.
This is also what makes it the best dating website for people who are looking for serious relationships because not too many platforms are offering you an algorithm this good.
The closest option to Zoosk is EHarmony, and this one is also quite outdated, so if you want to make sure you will get the best results and meet the right people for yourself quickly, then you definitely need to invest in a Zoosk subscription.
However, even if you don't, you should know that all users get access to the amazing algorithm and all of you have the same account settings at hand, so your whole search for a potential partner won't be too long, even if you are not spending any money on it.
Serial daters usually avoid it because over 95% of its users are looking for something long-term (like eHarmony or Tinder), so you don't have to worry about being a victim of the person that is here just for a hookup (like BeNaughty or Ashley Madison).
Overall, you will get the best dating experience on a website like this, and I believe the only better option for people looking for a long-term relationship is EliteSingles, which is extremely expensive.
The dating options are endless on this platform, no matter where you are from, and if you learn how to use their search filters to your advantage, you will be able to schedule a date after just 24 hours.
If you want to make sure you will reap all the benefits of Zoosk and find a person that will be a good match, you will need to learn how to use their search filters and options.
The main reason people have so much success with Zoosk is that they know how to handle the search options the right way, and they can create their perfect person by using suitable filters.
For that reason, if you want to make sure you will find people you will really like and not just some random guys or girls on this platform, you need to learn how to use it.
Both free members and premium ones have access to the same features that will allow them to make their search a lot faster and customized to their needs and character.
Once you get into the search box and see the drop-down menu that allows you to choose among a variety of options, you will be able to set your preferred age range, ethnicity, education level, eye color, hair color, and even preferred body type.
This way, Zoosk allows you to create your favorite person that you are thinking only exists in your mind and actually makes her come alive.
Plenty of people have been using Zoosk this way, and that is probably the reason why they have so many amazing success stories and why they were able to meet valuable partners through it.
You can also turn on notifications, so you get information whenever someone who could be a good fit for you shows up on the platform, which is also a great way to keep track of the people joining and eventually find yourself a better match.
I would recommend you to leave as much information as you can about yourself during the sign-up process because the more Zoosk knows about you, the easier it will be for them to connect you with someone, and you may even get amazing matches 10 minutes after you join the app.
Also, I would always recommend you to make sure you are searching only for verified accounts because you don't want to mess with someone who is still not recognized by Zoosk as a real person.
However, if you make such a connection, you can block them the moment you find out.
This is one of the rare online dating services that provide you with this many options, and no matter whether you are using the mobile app or the official website, you will still be able to get a lot out of it and find your perfect match without too many problems.
You can also target your search and Zoosk to only show you people who have a profile picture, which will eliminate the chances of becoming a victim of a fake profile or a scam.
How to use Zoosk is really easy, and once you realize what all the features they offer and how easy it will be for you to meet other Zoosk users are, you will definitely decide to switch to it for good.
How Does Zoosk Carousel Work?
Even though Zoosk is a platform aimed at serious daters and people who are looking for a long-term relationship, it has still decided to provide its users with a fun feature that will allow them to find someone for a casual date.
Zoosk Carousel is a feature you will only be able to access if you have a paid membership or you have invested in some Zoosk coins.
What is Zoosk Carousel really is a feature you can activate for a day or two and explore other Zoosk connections that maybe don't have that many things in common with you as your suggested users.
However, the main point of Zoosk Carousel is to allow people to have fun and what is Zoosk like is that when you are using it, it will only show you people who would never appear on your homepage as a potential Zoosk match.
It will allow you to start Zoosk chatting with random people that may be really fun and interesting, and you would never meet them if stuck to Zoosk smartpick algorithm only.
I believe this is an amazing option not just for people who want to go on a casual date or hookup but also for those of you who have done Zoosk search profiles and realized you don't really feel interested in anyone.
The Zoosk search is quite limited in order to provide you with the best match possible, but it is often something you are not looking for, so this comes across as a far better option.
If you are sick of your Zoosk member search and you want to try out something more exciting and unpredictable, then this is the right option for you, and you will be able to deactivate your membership afterward.
How Does Zoosk Messaging Work?
Once you realize Zoosk is worth it, you will probably start messaging other users and actually sharing your real life with people you meet on this platform, just like you would do on social media.
You will be allowed to post a status and share how you are feeling, but the best thing about Zoosk is that you will also be able to send a message to whoever you want in a matter of seconds!
How Zoosk works is that the moment you connect with someone, you will be able to start messaging them on Zoosk.com without any obstacles.
Most people have no idea what does ad means on Zoosk, while this is actually a sign that you want to connect with someone and share your experiences with them.
The moment you click on the Zoosk add button, you will be able to connect with this person and make them a part of your little friend or partner group.
How to chat on Zoosk is quite easy because the moment you connect with someone, you will be able to send them a message.
They will become one of your subscribers, and you will be able to reach out to each other whenever you want.
If you can't find them on your homepage, you can always choose the Zoosk search by username and click on the chat option next to their name.
Once the two of you have established the conversation, you will always be able to find them in your messenger box, and you can just continue the conversation without any obstacles.
The messaging feature works the same way on the Zoosk desktop, and all of your messages will be saved.
However, if you want to make sure you can use all of the features the messaging feature offers and send virtual gifts to your Zoosk friends, you need to make sure you have downloaded the app from the official App Store on your Android or iOS device.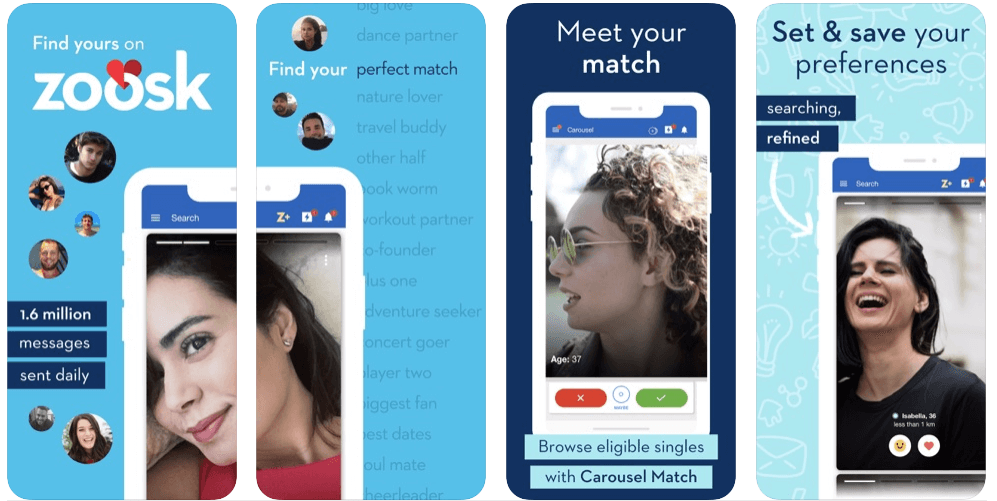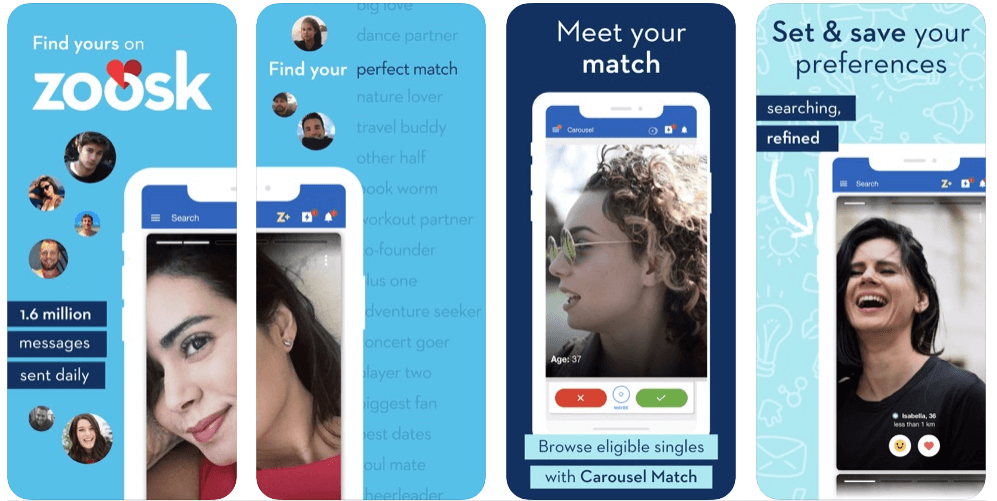 This is something platforms like OkCupid and Match.com are not offering and really a big disadvantage to them.
Also, you don't need to have a paid subscription in order to access the messaging feature, which means that all of the users on Zoosk will be able to use it easily.
Even though the messaging feature is not as modern as the one on Tinder, it is still amazing and allows you to meet new people.
People who didn't go through a profile photo verification or phone number verification will not be able to use the feature, which is really an amazing thing.
Also, you don't need to think anymore about what do the green dots mean on match messages because that is a sign that the user you are trying to reach out to is active.
What does the heart mean on Zoosk is also pretty much the same as on all other online dating platforms because it is a sign that the person has liked your photo.
They offer a lot of emojis and gifs that will make the conversation a lot more interesting and really make the experience amazing!