Even though there are plenty of online dating platforms and apps these days, when you are a bit older, not all of them are a good fit for you.
Zoosk is one of the dating platforms that has a large number of users from many different countries and different age ranges.
For that reason, in this article, we will talk about things like:
Is your dating app giving you the best chance for success?
Make sure to take our online dating site/app quiz to find out.
It's a fact that people who follow our dating site suggestions have on average 2 extra dates per month.
Are There Any Seniors On Zoosk?
If you are in your 40s, 50s, or 60s, finding a dating app with many active people of your age can be quite a challenge.
Zoosk is one of the online dating sites that are open to people of all ages and gathers audiences from all age ranges.
Even though it is not the type of dating website most seniors would use, it is one of the best matchmaking options on the market and a great choice for senior dating.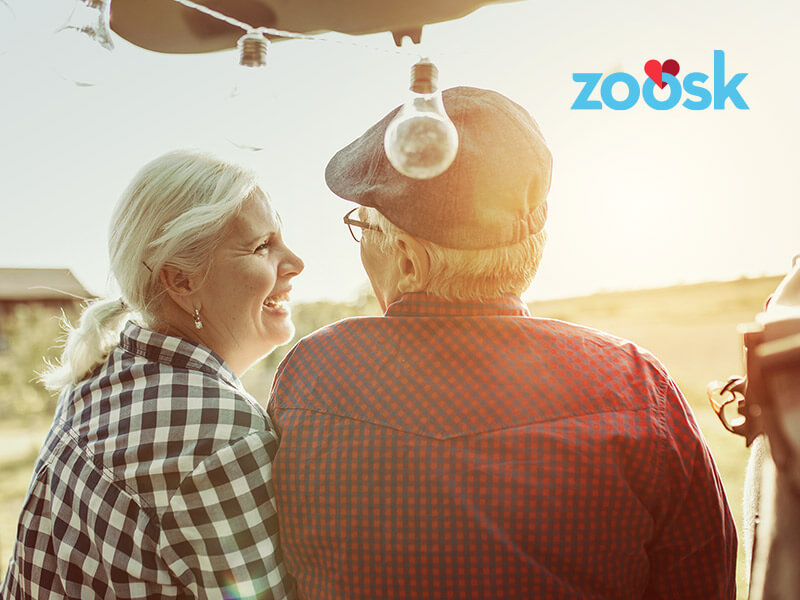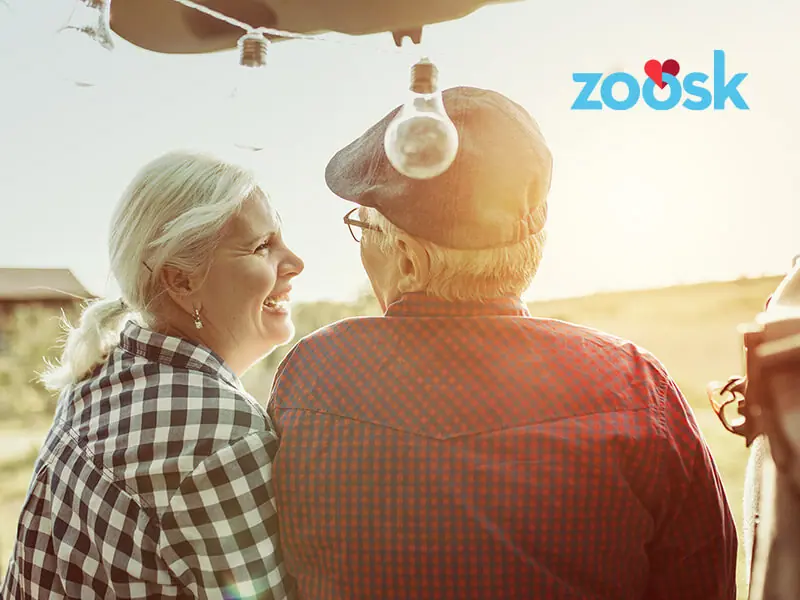 Zoosk has created a particular part of the Zoosk Seniors platform that is reserved for people over 50 or 60 who are looking for potential matches.
The whole design of the platform is relatively easy, and you will be able to fill out all questionnaires, start using the matchmaking algorithm, and do several personality tests with just a few simple clicks.
Seniors of all ages are allowed to join this mobile app, and lucky for you, Zoosk tends to gather seniors in all age groups, so you will be able to meet people of your age or those a bit older.
They are gathering people who have never been married, recently divorced, and widowed individuals who want to meet other senior singles.
Zoosk Senior gathers over 3 million active seniors, which is even a lot more than appears on other senior dating sites, so its vast userbase is one of the most significant advantages to it.
Its design is also straightforward, and you don't need to be tech-savvy to learn how to handle it, and the whole sign-up process can be finished within minutes.
All you will need to do is leave your phone number so the profile can get verified and upload a profile photo to start the photo verification process.
I would also recommend you include as much information as you can about yourself and check twice if you enter your age the right way because this is the essential information you will share with the platform.
The functionality is amazing, and once you realize how the website operates, I am sure you will see this is one of the best dating sites that can help you on your path immensely.
It can be used on a simple personal computer or laptop, but if you know how to handle tech well, you can always use it on your Android or iOS smartphone too.
OFL Top Recommendations based on 100,000+ Survey

"Serious Relationships"
"Discreet Hookups"
"Best Course for Men"
"Quick Flings"
"Normal Hookups"
"Our Quiz"
Is Zoosk A Good Dating Platform For Seniors?
Most people are not even aware that Zoosk is creating a unique dating experience for all seniors because this part of the app isn't that popular among other users.
It is also 100% reserved for people from older age ranges to see compatible matches only from their age ranges.
This is an excellent thing because it also helps keep the younger audience protected and creates a special place for all older people.
The Zoosk Senior dating service is quite similar to all other dating websites for seniors like OurTime, SilverSingles, or EHarmony, but it still uses all the amazing features Zoosk is known for.
For that reason, Zoosk Seniors also operates on a Smartpick matching algorithm and behavioral matchmaking that will help you find your perfect match almost instantly.
The search filters will also stay the same, and you will be able to search for people based on plenty of different things like ethnicity, religion, body type, and many more things.
All the people you will be shown in the beginning will be those that have the highest compatibility levels with you, and while you can explore the date mix a bit more, you can always go back to the best matches.
There is also an option of purchasing a paid subscription that, of course, has a lot more to offer, but just like on regular Zoosk, it isn't a must for a great experience.
You will get some additional features that can make the search process a bit easier, but this is usually not that important to seniors who are in the dating pool.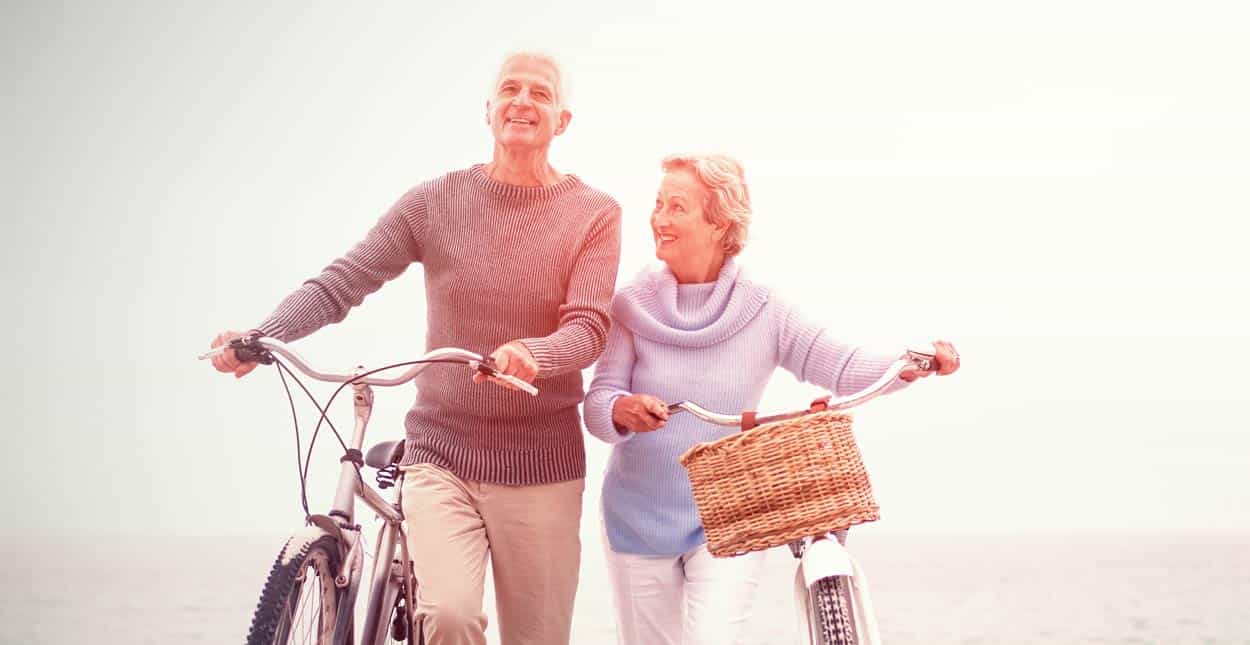 They are looking for a sincere connection and bond (like eHarmony or Tinder), and they don't care that much about someone's looks or other irrelevant stuff important for casual hookups (like BeNaughty or Ashley Madison).
In case you are a senior looking for a bit more fun on the platform, you can always purchase Zoosk coins that can provide you with access to features like Zoosk carousel, but this rarely happens on this part of the platform.
This way, you can also send virtual gifts and surprise your online partners, which will quickly lead to a real-life date and relationship.
What senior daters are looking for is a simple and exciting experience, and the fact that Zoosk immediately provides them with the best matches and allows them to decide whether they will get in touch with them or not is the most important thing for them.
I would say this is one of the best online dating platforms for seniors because it has over 3 million active seniors across the world, it is quite safe, and from the moment you create your dating profile, you will get connected to people you have the most in common with.
If you are lucky enough, your one true soulmate can appear just a day or two after you have created your account.
You will establish a bond with someone, and I believe that every senior out there is looking for.
Just like the basic Zoosk app, Zoosk Senior also tends to be very safe because their safety guide is quite strict, and customer support is checking out all profiles all the time.
Since the dating audience on this part of the app is quite vulnerable, customer support pays extra attention to it and ensures their dating safety is always at the top of the game.
Fake profiles and scammers tend to target older people on dating platforms the most because they are aware of how needy they are when it comes to love and attention.
For that reason, the support makes sure to check everything out in order to make sure there is no trace of scams and because they want to keep those seniors aware of all the red flags that may appear on the platform.
Overall, the platform is relatively safe for dating, and customer support is tracking all the happenings on it, so even if something suspicious comes up, they should be able to sort it out as fast as possible.
Just like on regular Zoosk, seniors can report a profile easily, and they can reach out to customer support whenever they may be experiencing some sort of problem.
I believe all seniors will be able to handle Zoosk senior the right way and find their perfect match after just a few days of using it.
Good luck and enjoy the platform safely because you don't want any regrets!