If you have been on the Zoosk dating app for a while, then you have heard about some of its most popular features, including Carousel.
In case you have been wondering what Zoosk Carousel really is and who this feature is aimed at, you are definitely in the right place.
In this article, we will discuss things like:
Is your dating app giving you the best chance for success?
Make sure to take our online dating site/app quiz to find out.
It's a fact that people who follow our dating site suggestions have on average 2 extra dates per month.
What Is Zoosk Carousel And How Does It Work?
If you have completed the sign-up process and joined the Zoosk dating app, then you are definitely thinking about all the features and filters that can make your time on this platform even more enjoyable.
Although most Zoosk users are here to find a long-term relationship and don't really want to spend their precious time having fun, I believe the Zoosk Carousel feature is something everyone should give a try.
Zoosk Carousel is one of the latest additions to the platform that allows you to have some fun and still search for potential partners on this platform.
Even though it is mostly aimed at people who are looking for a hookup or a casual date at the moment, it can also be a great option for everyone who feels bored and wants to kill some time in the city with a nice person.
This is exactly the mission of the Zoosk Carousel feature, which will help you create quite a few great friendships and relationships and exchange experiences with some fantastic people.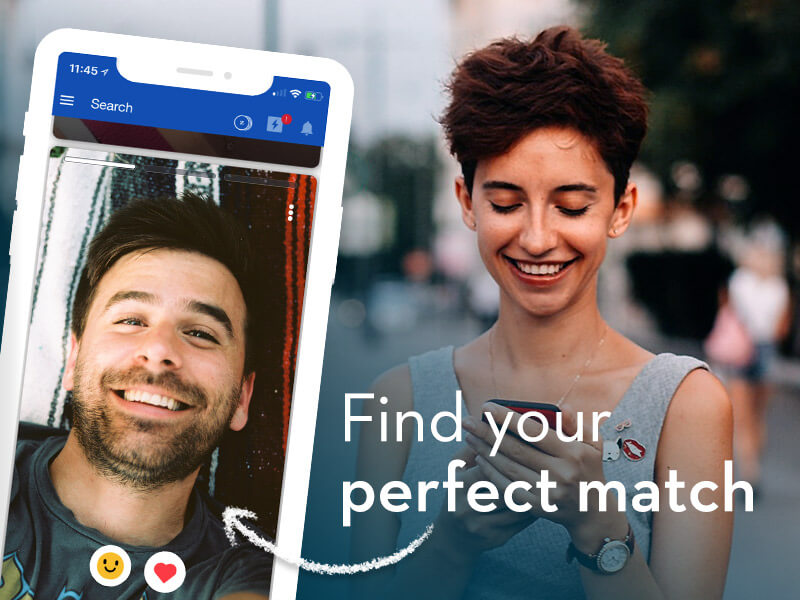 In case your Smartpick algorithm recommendations are not helping you find a suitable partner for yourself, start the Carousel feature and see where it takes you!
The Zoosk Carousel feature shows you a whole page of mutual matches and allows you to see their name, profile picture, and one sentence about them.
It is always showing you, people who have been recently online and who have spent their Zoosk coins in order to purchase the Carousel feature.
You will be able to look through them without making any decision or sending them anything, but in case you see someone who could be a good option for you, you can always click "Yes," and what for a notification that will tell you whether they have accepted to connect with you or not.
In case there is someone who you believe you wouldn't want to see again, you can always click "No," and the Carousel won't be showing them on your homepage anymore.
The same thing can be done if you think someone is a fake profile, but in this case, I would also recommend you to report the person to customer support so they can deal with them.
Once the other person has accepted your connection, too, you will receive a notification, and you will be able to see when they are online now and also send them virtual gifts and use other unique features in your conversation.
However, in this sort of feature, you will not be able to search people by regular filters that are available to everyone on Zoosk.com.
OFL Top Recommendations based on 100,000+ Survey

"Serious Relationships"
"Discreet Hookups"
"Best Course for Men"
"Quick Flings"
"Normal Hookups"
"Our Quiz"
Since Zoosk Carousel is a feature that connects you with random people who wouldn't really fit your idea of the perfect partner, you wouldn't be able to search through carousel recommendations based on their body type, ethnicity, education, religion, or anything else.
Also, you won't be able to see their Facebook account or other social media links they have maybe shared until they accept your connection request.
This way, you won't really be able to find out too much about your potential Carousel match until they accept your invitation and decide to share their personal information with you.
Lucky for you, since this is a paid feature, you can be sure that Zoosk members using the Carousel option are definitely not fake profiles or a part of some scam because they definitely wouldn't be spending money on this option.
Some people use it to find someone for a nice chat, while others are on the Carousel with a mission to find someone for a hookup or a one-night-stand (like BeNaughty or Ashley Madison) which is fine, but if you decide to dig deeper and form a bond with some of these people, maybe you will be able to find the right match for yourself (like eHarmony or Tinder).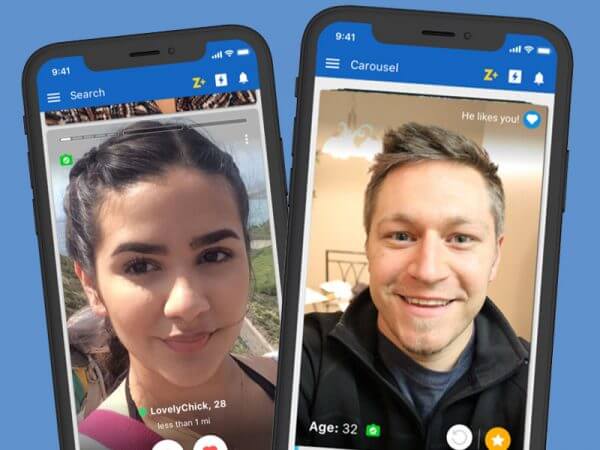 While most people tend to avoid the Carousel feature because it forces them to get out of their comfort zone and connect with people they probably don't like that much, it is a fantastic option that will help you explore everything Zoosk has to offer and actually meet people who don't fit your ideal standards because they can be a great choice and people worthy of attention too.
How Much Does Zoosk Carousel Cost?
Unlike another dating platform where you can usually explore this sort of homepage free of any charge, Zoosk Carousel is a paid feature, and you will need to spend some money if you want to gain access to it.
Zoosk Carousel can easily access paid subscribers because it is included in the 35 dollar membership they are paying per month.
This way, they will be able to use Zoosk Carousel without any limitations, and they can activate the feature whenever they want throughout the day.
It will also allow them to continue regular Zoosk dating at the same time, so they won't lose access to any of their potential matches or recommendations on the homepage.
They will also be able to access it both through their Android or iOS device without any obstacles, and they can switch from one way of dating to another quickly.
However, if you don't have a paid subscription to Zoosk or have a canceled Zoosk subscription, you will need to invest money to activate this feature.
People who are free members on Zoosk will need to purchase Zoosk coins by connecting their credit card or phone number to the account and then transferring money to Zoosk.
You can choose the amount of money you want to transfer to your account and then invest that amount of money into your Zoosk Carousel feature.
Lucky for you, the Carousel feature is quite cheap, and you will need around 4.5 dollars per day of Zoosk Carousel dating, which is relatively cheap.
However, if you plan on using this feature frequently, then the regular Zoosk subscription would probably be a better investment because it will provide you with unlimited access to the Zoosk carousel and also allow you to use features like Super send, special matchmaking, and other things.
I would always recommend trying this feature out, and if you see that this option may work amazing for you in the future, you can always get the premium subscription and make Zoosk Carousel the regular part of your dating experience.
This is something that doesn't exist on dating platforms like EHarmony or Tinder, and I would sincerely recommend everyone to give it a try because it can change your way of dating.
Even though it is not a part of regular dating on the Zoosk app, I know quite a few people who were able to meet their soulmates right this way, which was something they had never excepted when they joined the platform.
Who knows, maybe your soulmate is hiding somewhere in the Zoosk Carousel game?
Is Zoosk Carousel Useful?
Whether Zoosk Carousel is valid or not definitely depends on your preferences and the things you are looking to get from your Zoosk account.
While people who have joined this dating service solely with a mission to meet their one true love may not have a fantastic experience on this feature, those accessing the platform with a more casual attitude will certainly love the feature.
This online dating platform is mainly aimed at people who want hurtful things out of their potential matches, but this feature will help you engage in a more fun way of dating and break the rules you stick to all the time.
Since the people you will see on the Carousel will mostly be those dating profiles you would have never come across on your regular homepage; maybe you will still be able to meet a person that will sweep you off your feet.
Your Carousel matches are usually targeted as your best hookup buddies, but it doesn't have to stay that way.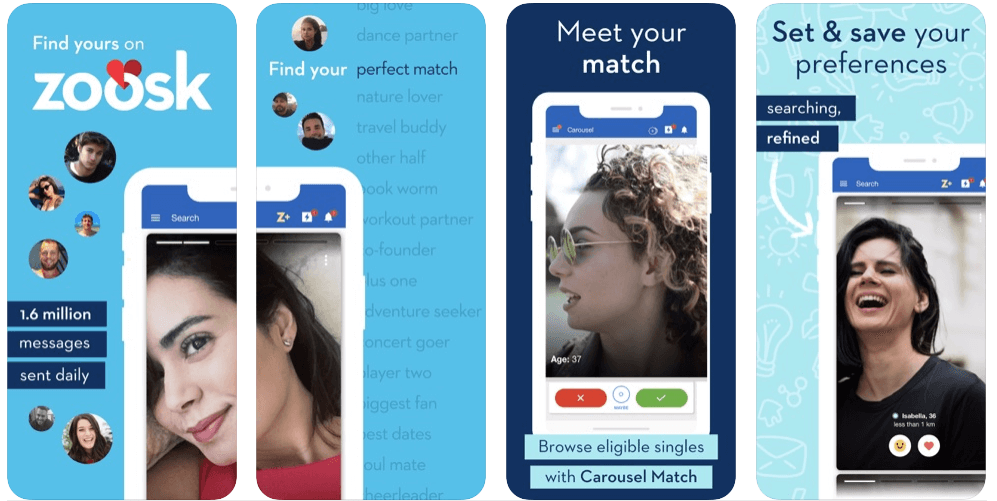 This online dating site is full of surprises, so maybe during the Carousel matchmaking, you will come across the person you wish to have and keep in your life for good.
When you join Zoosk, you probably don't think that way, but sometimes, the complete opposite can be the best option for you, especially in romantic relationships.
Some people who have joined this platform and were eager to find serious relationships found them in the Carousel matchmaking in the end.
I would recommend everyone give this feature a try because it can help you meet many amazing people you would never come across on your homepage otherwise.
Zoosk tends to be quite skeptical about it, but in the end, I believe it is a feature that can bring a lot of amazing things to everyone.
If you have read a Zoosk review or two, you will know how great this option is and how many amazing people you will be able to meet through it.
Explore everything your Zoosk subscription has to offer and give a try to this fantastic feature!