If you have been using the Zoosk online dating platform for a while, then I am pretty sure you know that they are offering hundreds of different features that can help you see the activity of your potential match.
Finding out when they were active and did your perfect person use Zoosk frequently or not are some of the most important things, and I believe you will want to know everything about it once you join Zoosk.
OFL Top Recommendations based on 100,000+ Survey

"Serious Relationships"
"Discreet Hookups"
"Best Course for Men"
"Quick Flings"
"Normal Hookups"
"Our Quiz"
In this article, we will try to explain to you:
Is your dating app giving you the best chance for success?
Make sure to take our online dating site/app quiz to find out.
It's a fact that people who follow our dating site suggestions have on average 2 extra dates per month.
How Do You Know If Someone Is Online On Zoosk?
When you are joining a dating app like Zoosk, I believe your biggest goal is to meet a person that can be your perfect match.
While on that journey, you will have to scroll through hundreds of different Zoosk members and check out so many different profiles that you will probably get sick of online dating sites.
If you have an active Zoosk account and you have already established a connection with quite a few exciting people, then you will want to know when they are online and whether they are still actively using their Zoosk account or not.
For that reason, Zoosk was able to provide you with quite a few features that will signalize the activity of the other person and help you find out more about their Account status.
If you want to find out whether someone is online or not , you will only be able to do it if the two of you are already Zoosk connections.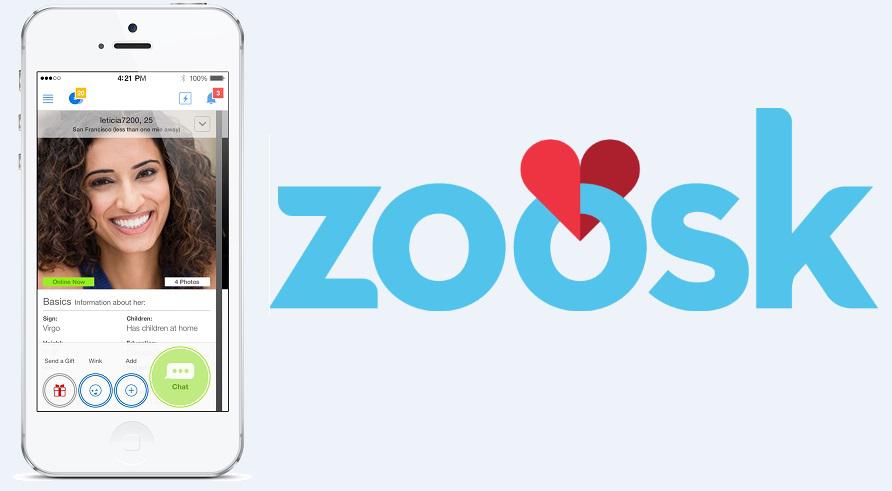 In order to make that come true, you need to add their Zoosk profile, send them a request for connecting and wait until you get a notification from Zoosk.com that they have accepted it.
When they accept your request, you will be able to access their whole dating profile, see when was the last time they were on the app, and are they active on this dating service.
Once the two of you become Zoosk connections, you will be able to see all of this, and you don't even need to have a paid subscription to get access to all the information.
Zoosk users won't be informed when you are checking out their status, so you don't have to worry about coming off as a stalker.
All my fellow daters, now pay attention – when someone is online, you will always see the green dot next to their display name.
This means they are active on the platform at the moment and that they are actually using the app or scrolling through it.
The green dot can sometimes be false, but that is only if the dater has left the platform a few minutes ago.
In case they are not answering your messages after 5 minutes, you should open the chatbox again and see the activity status.
OFL Top Recommendations based on 100,000+ Survey

"Serious Relationships"
"Discreet Hookups"
"Best Course for Men"
"Quick Flings"
"Normal Hookups"
"Our Quiz"
They probably won't be online anymore, but you will know that they were active today, so you don't have to worry because they will answer the next time they log into the app.
Another option will let you know that your preferred Zoosk user was online, but not 10 minutes ago or 10 hours ago, but rather within the last week.
When you see a blue dot next to someone's display name, that is the sign that they were active on the platform within the last 7 days and are still using this app.
If there is a profile you messaged a few days ago that still didn't respond, but you see that they have this blue dot next to their name, that is usually a sign that they are using the platform but not spending hours on it every single day.
This is a great thing that will show when someone was recently online, and it will give you a sign that they are not that active on this dating app.
Many people use Zoosk, but they don't dedicate all of their time to it and are not that desperate to find a soulmate, so they check it out once or twice a week.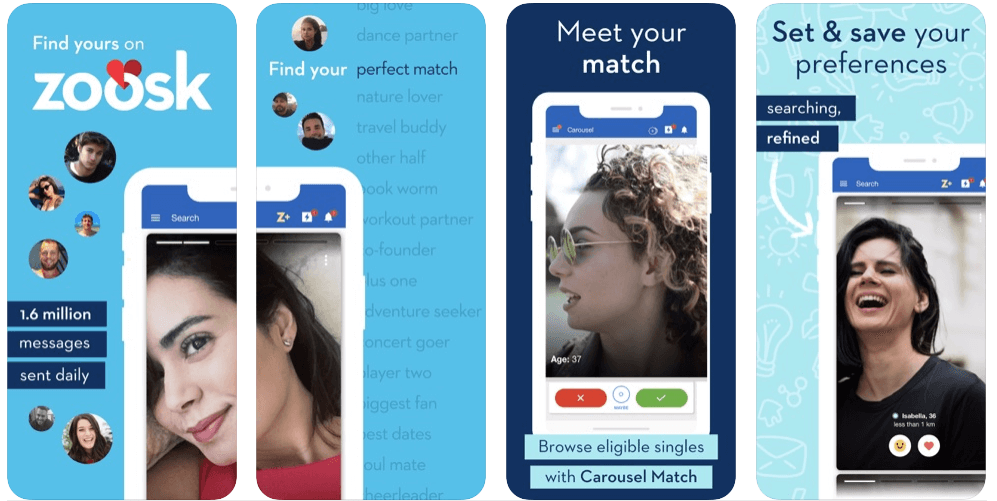 If the person you are interested in has this blue dot, you can expect them to appear on the platform within the next few days.
These signals will make your dating a lot easier, and they will save you from related questions or too much stress that tends to come with online dating.
You don't need to set any account settings or do anything similar to it to see the activity of others – it is available to everyone on the platform, and you will be able to see it the moment you open the chatbox.
What Zoosk means is that you don't really have to worry whether someone you like was online or not, and they will give you subtle signals that explain everything, and they can easily be seen both on Android and iOS iPhone devices.
Can You Hide That You Are Online?
When using the Zoosk platform, you will be able to hide your activity status and save yourself from some explanations, which is always a good thing.
Also, you can decide to block a person who doesn't meet your expectations or criteria instead of hiding your profile from everyone.
If you have a lot of people in your chatbox, but you don't want to answer anyone, or you don't feel like it today, you can always decide to go invisible for a while and spend some chill time scrolling through the platform.
However, the Go invisible feature on Zoosk is not free, and if you don't want other users to see when you were last online or active at the moment, you will need to invest some Zoosk coins into it.
Also, when you go invisible, the time you have is usually about 30 minutes, and if you want it to last longer, you will need to purchase even more Zoosk coins, after which you can cancel the subscription.
You will need around 5 dollars per 30 minutes, and in general, the feature seems to work without any obstacles, and you don't have to stress about people seeing that you are online.
Features like this are available on Tinder and EHarmony, but you usually don't have to pay for them.
This is the biggest disadvantage to it, and I believe people should reap the benefits of this feature without having to pay for it, especially because the premium member too will need to invest money into it.
It feels a bit like a waste of money, and it would be a lot better for everyone if they could explore the Smartpick algorithm invisible without spending money on it.
Does Zoosk Show Inactive Profiles?
Lucky for you, Zoosk tends to remove the inactive profiles from the rotation, and they are making sure that those who didn't open the app within the last 7 to 10 days are no longer boosted by the algorithm.
Since they are putting a blue dot next to the name of the, which means that someone was active within the last 7 days, if you don't see it next to the name of the person you used to talk to, then chances are they weren't active on the platform for a while.
For that reason, dating profiles that haven't been used in this period will disappear from your homepage because Zoosk doesn't want to lead its users on and make them reach out to people who have actually left the platform and probably don't even plan to go back to it.
This is a great practice that will make it a lot easier for you and eliminate all fake and scam profiles for good.
Whether you are using Zoosk for a hookup (like BeNaughty or Ashley Madison) or something more serious (like eHarmony or Tinder), this will help your performance and make the people who are not active on the platform disappear for good, so you don't waste your time.