If you are new in the world of online dating, then you probably didn't even hear about the Zoosk dating site because it is not nearly as popular as Tinder or Badoo.
However, it is still a fantastic dating app, and in this article, we will cover:
OFL Top Recommendations based on 100,000+ Survey

"Serious Relationships"
"Discreet Hookups"
"Best Course for Men"
"Quick Flings"
"Normal Hookups"
"Our Quiz"
Is your dating app giving you the best chance for success?
Make sure to take our online dating site/app quiz to find out.
It's a fact that people who follow our dating site suggestions have on average 2 extra dates per month.
Zoosk is an online dating platform that has been around for more than a decade but somehow never got the attention that Tinder, Badoo, or Hinge have.
Even though the dating experience on this dating website is absolutely amazing, and it is one of the best dating apps out there, it never really got the attention it deserved, and many people ignored it, believing it is another sketchy online dating service.
However, Zoosk is one of our dating platforms, and I believe all 27 million members of this platform will agree with me.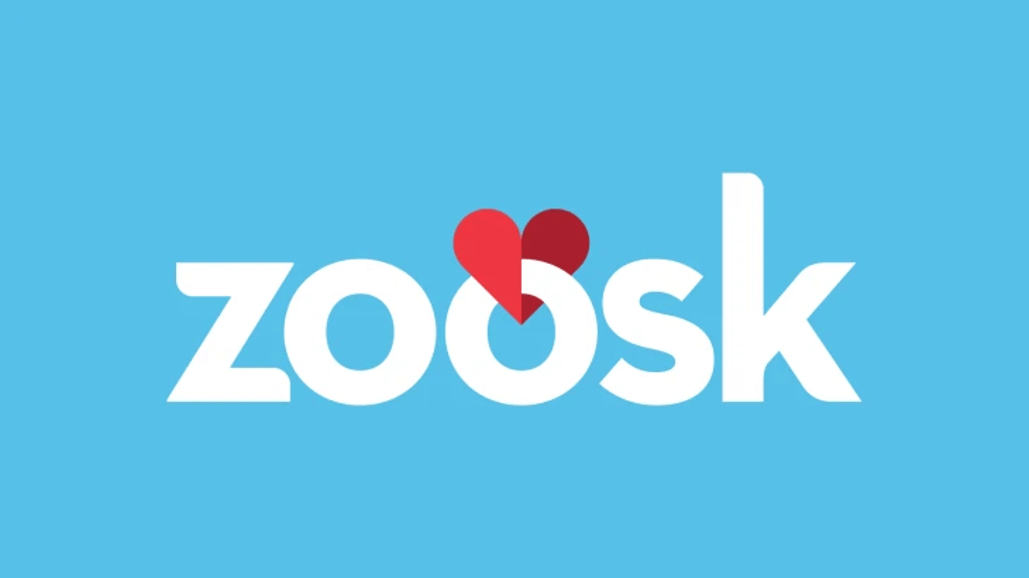 Zoosk is a mobile app available worldwide, and no matter where you may be living, you will be able to create your Zoosk account and start looking for your soulmate.
The whole process is quite simple, and all you will need to do is set up your account through your email or Facebook, upload a few profile photos, and start the search for your partner.
All profiles go through a verification process, and the most important out of them all is photo verification which will make sure that the profile picture you have uploaded is 100% yours and not stolen from the internet or some other dating app user.
Zoosk is a safe bet when it comes to dating, and it is really one of the rare online dating sites that are always active and watching out for suspicious types of behavior among their users.
Their customer support is really dedicated, and you can be sure that every created account goes through a thorough Zoosk review before it gets accepted.
It may not be rich in thousands of features like Tinder or Badoo, but it is available to everyone who has access to App Store or Google Play Store, and it can even be used through the browser.
Every single day, more than 3 million messages are exchanged through the Zoosk platform, and as the research shows, the Zoosk algorithm has helped over 200 000 people find their soulmate for life.
This online dating site definitely isn't as popular as Eharmony when it comes to serious relationships, but it seems like more and more people who are looking for a long-term partner are switching to it.
The main reason for it is that all dating profiles are verified, provide a lot of information about an individual, and allow you to find out the age, education, or even ethnicity of the person you are interested in.
All of these things can be done without spending a dime, and you don't even need to connect with someone to gain access to them.
This makes the whole dating process a lot easier in terms of functionality and allows you to scroll through users on your Android or Apple device, find out a bit about them, and then decide whether you will reach out to them or not.
OFL Top Recommendations based on 100,000+ Survey

"Serious Relationships"
"Discreet Hookups"
"Best Course for Men"
"Quick Flings"
"Normal Hookups"
"Our Quiz"
Zoosk members can also complete the sign-up process manually or by connecting their Facebook profiles or Google accounts to it, which will automatically implement all of your data into your Zoosk profile.
You can also create your own About you page where you will share more information about yourself and let your potential matches know what you are seeking in a relationship and why you joined this platform in the first place.
In my opinion, it does an even better job in customizing dating profiles than Elite Singles, and its moderators are very active, so you will even be able to add small details or change colors that can help you create an outstanding profile.
You won't need to ask yourself does Zoosk work because you will see the results immediately, and you will realize what is Zoosk known for.
How does Zoosk work is pretty simple, and when it comes to this, it doesn't differ too much from Tinder or Badoo, but their algorithm has a smartpick addition that will always help you keep up with people you would like the most.
It is pretty specific and really alters your whole search for a soulmate well, and in case you want to improve your performance and meet many more interesting people, you can get a paid membership.
This sort of investment is something most Zoosk users opt for because it helps them find people they have the highest compatibility level with, and Zoosk offers a lot of unique features for those who have a subscription.
Also, Zoosk.com has one of the best algorithms, so it definitely won't connect you with people looking for opposite things, which is always a great addition.
It will save you a lot of time you would have otherwise spent dealing with people who are in no way your ideal date and don't even seek the same sort of relationship as you.
Overall, it is a fantastic dating app based on behavioral matchmaking free of fake profiles, and can help you have an amazing experience and even find the person you will spend the rest of your life with.
The app also has several amazing features that you can enjoy even if you don't have a paid subscription, so I really believe it is the best option for all my fellow daters out there!
But just because the site has all these amazing features doesn't mean you won't find a fake profile here and there, so if you do, just block them and report them.
Zoosk Live is one of the newest additions to this dating platform and an absolutely amazing feature that will completely reinvent your dating experience.
Since the Covid pandemic started, the Zoosk team has been working as much as they can to revamp the dating experience they are offering and to provide their loyal users with new ways to connect with their potential partners.
Since meeting up with someone in real life was not really possible, they have decided to allow you to meet your new soulmate face to face or at least screen to screen.
Once they have implemented the Zoosk live feature to their app, they allowed their users to start a video chat with all the people they would have otherwise spent hours messaging with.
This way, they regained some trust in their online dating platform, and thousands of people have decided to join Zoosk because of this fantastic offer.
No other dating apps on the market had this sort of feature available to their users, and people have decided they have had enough and switched to Zoosk.
Its success rate raised exponentially, and they have managed to make those people stay loyal to their platform and continue using it within the next year.
This was probably one of the best moves by Zoosk, and it has provided them with a large advantage in comparison to other online dating sites that are present at the moment.
The Live feature attracted both younger and older/senior audiences, and it seems like everyone wanted to use it not only to meet their significant other but also to have a chat with a real person, which wasn't possible during the pandemic.
Overall, it helped both the company and its users because it made both sides satisfied and guaranteed them a loyal following and a large number of active users.
This has also made their success rates skyrocket, and more and more people were switching to Zoosk in order to find someone they could form a serious bond with.
Casual dating (like BeNaughty or Ashley Madison) is something that really isn't popular at Zoosk, and most people who join it are looking for serious relationships (like eHarmony or Tinder), so this sort of feature made these people form a significant bond, which they have then decided to develop in real life.
However, the Live feature is only available to those with a paid membership, and online dating Zoosk accounts should invets in it if they want the best results.
The Live feature has continued to improve, and nowadays, there are several remarkable things you can do through it, including sending virtual gifts and emojis.
If you are thinking about whether Zoosk is worth it or not, I believe this feature will be a pretty good reason for you to grab that Zoosk subscription and find a virtual way to meet your soulmate, at least until the whole Covid situation settles down a little bit.
The Zoosk carousel is also one of the fantastic additions to this platform that works best if it is accessed through the Zoosk dating website rather than the app.
A carousel is one of the fun features that will make the whole Zoosk basic search a lot more interesting.
It is actually a faster and easier way of dating that can even result in a Zoosk hookup because it is usually used by people who are looking for a quick fix and need someone to spend the night with.
Even though this is mostly a platform for people looking for a serious relationship, this Carousel feature allows you to step out of your Zoosk definition and actually see how the other version of online dating works too.
What is Zoosk like is that it will show you a list of people who are around you and have also activated the Carousel feature on the Zoosk online dating app, and all you will have to do is scroll through their profiles and swipe yes or no.
You will not be able to see too much about them, and you definitely won't have the opportunity to have a look at their profiles and inspect all of the details.
This is something a bit different than what is Zoosk used for in general, but it will allow you to have some fun time, and who knows, maybe the person you wanted to meet only once shows up to be the love of your life.
If you are asking is Zoosk a hookup app, then you should know that it definitely isn't, and this feature is created to let people have fun a little bit if they weren't able to find the right matches for themselves.
It helps the Zoosk app stay relevant and gather a new audience, which is the key to staying on top of the game.
In order to gain access to the Carousel feature, you will have to get the Zoosk coins, and this is something you will choose how much you want to spend your money on.
All you will have to do is connect the credit card to your Zoosk account and then transfer a few dollars you need in order to purchase them.
This feature will cost you 5 dollars, so it really isn't a lot of money, and you probably won't purchase it more than 2 or 3 times a year, so I would suggest giving it a try.
Zoosk is definitely one of the best online dating platforms on the market, especially for people who are looking for a long-term partner.
If you are asking is Zoosk good for hookups, I would say it depends on a person, but overall, I believe those that have the most success with it are those interested in serious relationships.
When was Zoosk created, there weren't too many apps with the same features and options, and I would say there still aren't enough of them to this day, especially if we are talking about the Live feature.
How long has Zoosk been around and has still managed to stay relevant is really a good sign of how well it performs and how satisfied its users are, so don't waste your time trying to find out what kind of dating site is Zoosk because it really is amazing.