If you are new to a Zoosk dating site, then you want to find a way to stand out on it and become one of the most popular daters out there.
Since every online dating site has its own users and a unique algorithm, then the tips that can help you become popular on Zoosk will differ a bit from them too.
For that reason, we will provide you with some of the best Zoosk tips that will help you:
Is your dating app giving you the best chance for success?
Make sure to take our online dating site/app quiz to find out.
It's a fact that people who follow our dating site suggestions have on average 2 extra dates per month.
Zoosk Tips to Attract More People On Zoosk?
If you have created a dating profile on a new dating app, you definitely want to attract as many people as possible just to make sure you will have a lot of dating options.
These are some things you should always do, and you can be sure you will become more interesting to other online daters.
When joining Zoosk.com, you will be required to fill out several personality tests and questionnaires, and in case you don't complete them, you will not get accepted to the platform.
OFL exclusive offers - Check all of them

"Serious Relationships"
"Discreet Hookups"
"Best Course"
"Quick Flings"
"Normal Hookups"
"Our Quiz"
Since this is not a platform for hookups (like BeNaughty or Ashley Madison) but serious relationships (like eHarmony or Tinder), they will make sure all potential matches will suit you in different areas of life, so make sure you always share as much information as you can about yourself.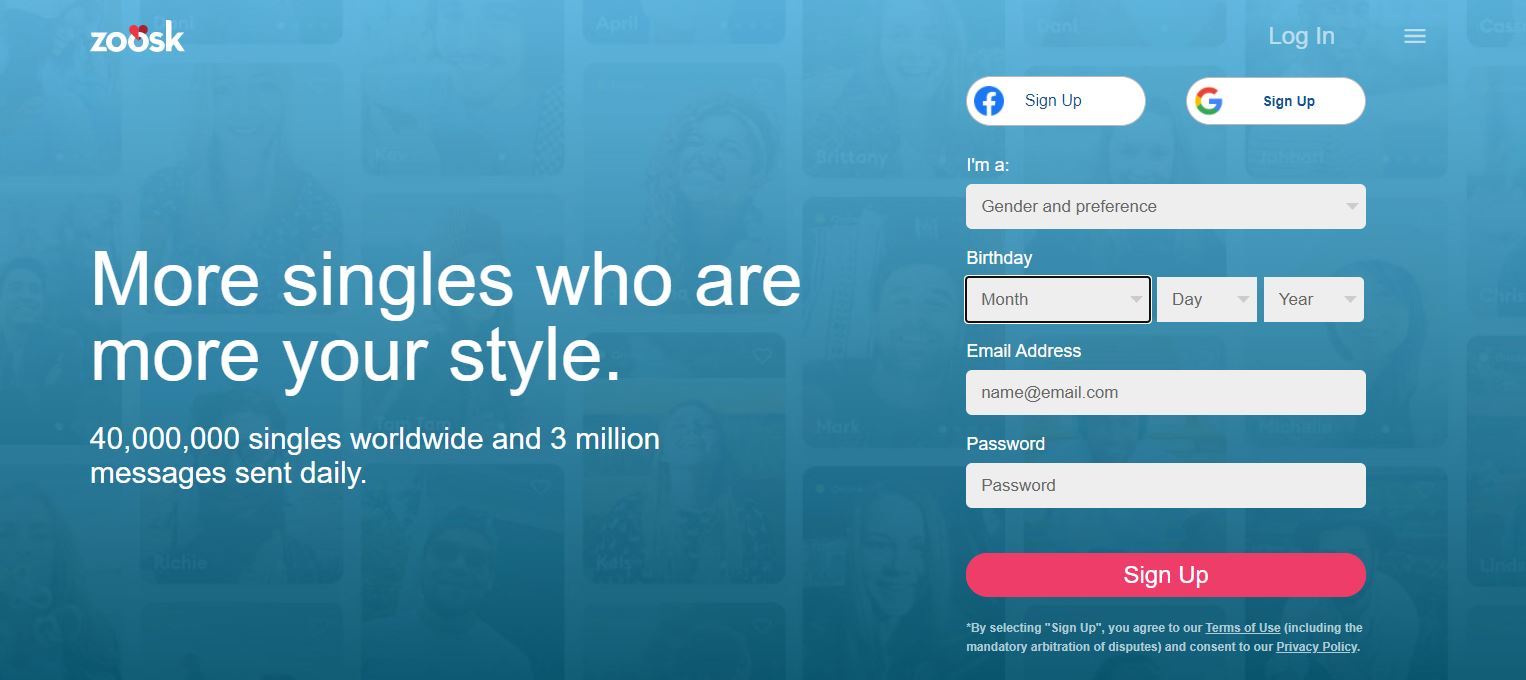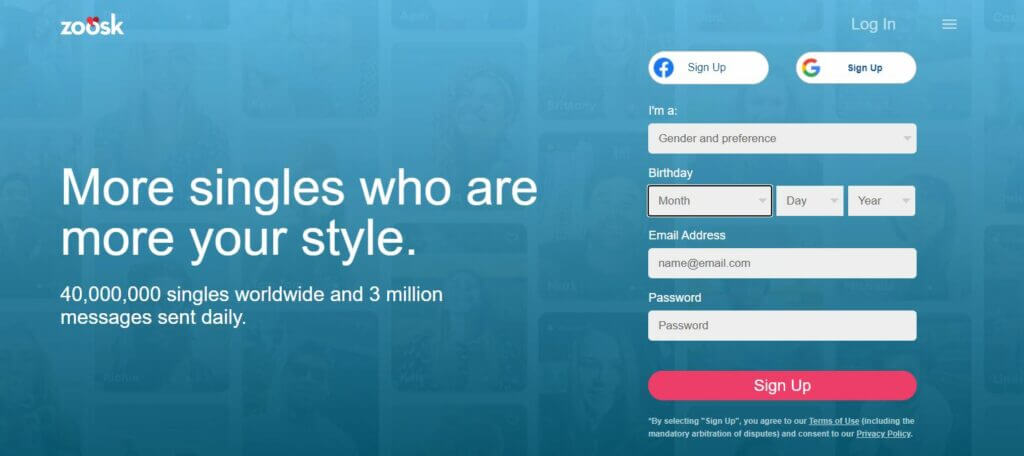 The more updated your Zoosk account is, the higher your chances of attracting new people because everyone will see something the two of you have in common and decide to reach out to you.
Every online dating profile should be completed to the maximum because that is the only way you will get several people to open it and reach out to you.
Choose your preferred religion, ethnicity, and educational background, but also make sure to add some additional information like your favorite movie, music genre, and some other preferences you have in general life.
Make sure you share even the slightest information about yourself because you never know which little detail can help you meet your soulmate.
Even though it may sound silly, one of the best dating tips you will ever hear is, to be honest about everything, both your flaws and your best sides.
If other people realize you are 100% honest about everything, they will find you to be way more attractive and interesting, and they will decide to send you a message because they see that you are a person who doesn't like to waste time and is really up for a serious relationship.
Also, if there is something you absolutely hate doing or something you are really not skilled at, it can always connect you with those who have the same trait or the polar opposite, which can help you improve.
Even if it is the most stupid thing, write it, because you never know who can be attracted to you by it.
If you create a dating profile that looks like the person behind it is way too perfect for a regular person out there, you definitely won't get millions of matches, and there is no way you can expect that.
Make sure you always sound realistic and never upload photoshopped pictures where you look like a model because the chances that people will decide to reach out to you when they see it are quite low.
Always be realistic and make sure you sound like a fun person to be around and someone others would enjoy spending time with.
The more real and funny you seem to be, the higher your chances for attracting more users will be, so always do it.
How Can I Become Recognized By The Zoosk Algorithm?
When you are joining a new dating app, you want to find a way that will help you get recognized by the algorithm easily and boost your account.
Once you become the star of the algorithm, you will start popping up on more people's homepages, and it will be way easier for you to connect with other individuals.
Zoosk is based on a smartpick algorithm that works on behavioral matchmaking, which means that you will get connected to those people who have the largest number of things in common with you, so you will definitely want to keep your profile upload to the maximum.
These are some of the things you can do that will make you pop up on the Smartpick algorithm.
1. Get a Premium membership
Even though it is not a free way to boost your Zoosk account, it is the most effective one.
Once you connect a credit card to your Zoosk account and purchase a membership, you will not only gain access to unlimited messages and the most amazing premium features, but you will also become way more loved by the algorithm, and your profile will become way more popular.
More popular will see it on their homepage, which will eventually lead to more people reaching out to you.
Your chances for scheduling a first date within the first few days will definitely become a lot higher, and you will not have to worry about not receiving any matches.
2. Fill out questionnaires
You will be required to fill out several questionnaires when joining the Zoosk dating app, but you will also get the opportunity to answer several more of these while enjoying your time on the app.
Every Zoosk profile is filled out with a lot of interesting and useful information about the online dater, but if you keep on filling out these new questionnaires on a monthly basis, you will definitely perform a lot better on the algorithm, and your profile will be shown to those Zoosk users that have plenty of things in common with you.
Most Zoosk members tend to ignore these new questionnaires that are added on a monthly basis, but they can actually make a great difference in your performance and allow you to find the most compatible matches for yourself easily.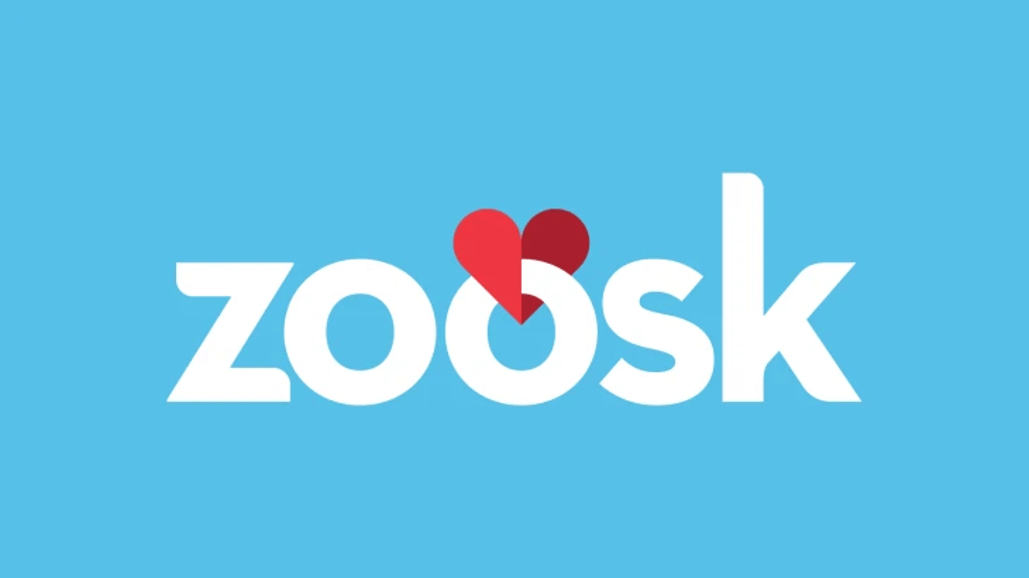 Since most people on this platform are looking for long-term relationships, this is the easiest way to come across those who are quite similar to you.
The more active you are and the more test and questionnaires you decide to fill out, the higher your chances for meeting the right person will be, and the algorithm will boost your performance as much as it can.
How Can I Get A Larger Number Of Zoosk Matches?
If you want to make more people send you a message and decide to start some sort of relationship with you, these are some of the things you need to do.
Even though Zoosk is known to be quite a safe dating website, most people want to see more profile pics of someone before they decide to send them a message.
Also, once you realize what someone really looks like and whether they have all the physical features you wish in a significant other or not, it will definitely help you make the decision easily.
I would recommend everyone to avoid posting ten selfies because one or two are definitely enough – other users will get the idea of how you look like, and they will realize whether you fit their idea of a beautiful face or not.
Full-body photos are definitely something that is the key, and dating experts claim that the more full-body photos you have, the higher your chances are for attracting more people.
When we think of a perfect match, we also have an idea of their body, how tall they are, whether they are a fitness person or not, and once you upload photos like this, the people looking for you will find you.
I would recommend uploading those pics that have had the most success on your social media because if hundreds of your friends have liked them, then they will be perceived that way by random people on a dating app too.
The algorithm also makes sure that all people who have a lot of photos on their account perform a lot better, so this will help you out in several ways.
2. Don't write a book about yourself
Even though everyone on Zoosk appreciates a dating profile that is full of information and where they actually can view and find out something about a potential match, it still doesn't mean that you should write a novel about yourself.
Make sure your description is decent and that you don't reveal too much about yourself either, because it can make people feel like they already know everything about you, and it can lead to them deciding to skip your profile.
Too much information is never good, so try to share a lot about yourself, but also don't create a long description that will bore everyone out there.
It will make more people click on your dating profile but also attract more of them to send you a message.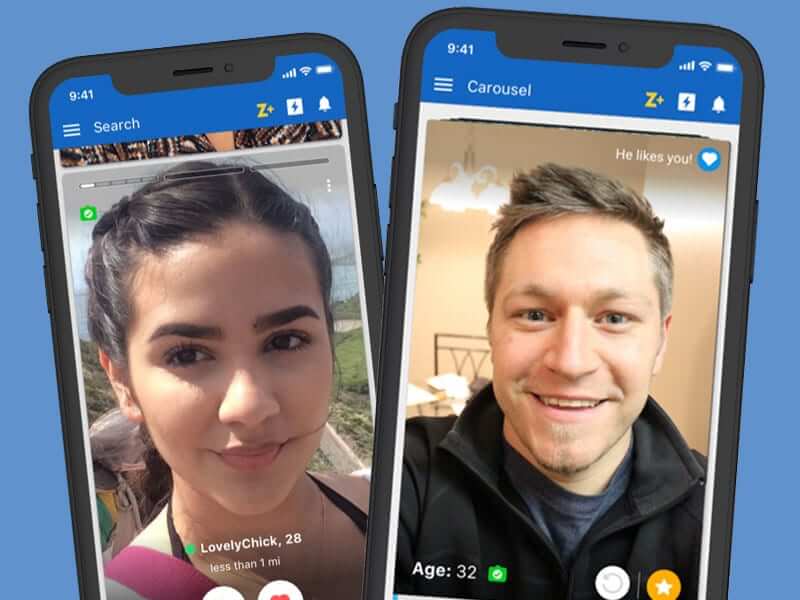 If you have read a Zoosk review or two, you have realized how many people hate reading them, so definitely keep it in mind before you upload a description.
3. Avoid your dating experiences
Everyone knows that you are here because you didn't have any luck on other dating apps, so don't write paragraphs where you will say that you hope this will provide you with more success.
This can sound cheesy and way too desperate, so make sure you avoid stupid stories like this because they will definitely not be interesting to anyone.
Focus on the things you want to find in a partner, describe yourself a bit better, and add all those interesting facts about yourself because this is the sort of information that will provide you with much more success.
If you want to make more people find you interesting and actually give you a chance for a first date, then you should use some of the premium features to impress them.
Even though getting premium features will cost you some money, it doesn't mean that you need to purchase the Zoosk membership because you will also be able to buy them by getting Zoosk coins for a much lower price.
Some of the most amazing premium features are the Zoosk carousel which allows you to explore people who may not be the best option for you in terms of compatibility but are still quite exciting and could be an exciting match.
Also, you can get virtual gifts that allow you to send real gifts to the people you like, and the whole process is finished by the Zoosk platform, so no one's private information is shared with other individuals.
Some other, more simple features are also like winks that will help you gather other people's attention and make you stand out among millions of other people on the platform.