Hey everyone and welcome to my Zoosk vs PoF (Plenty of Fish) article! Signing up for a free online dating site is always a good thing whether you are new to online dating or seeking to expand your options of potential daters.
This is because free online dating sites such as Zoosk and PoF gives you access to a significantly larger dating pool than most paid online dating sites.
By the end of this article, you will know which of these two is the best option for you to try out!
Additionally using a free online dating site along with a paid site such as eHarmony and Match.com gives you not only more potential dates but different types of dates. You will be introduced to the kinds of people that you might not have met using a paid dating service. Additionally, you might feel pressured to find someone to marry (long-term relationship) when using a paid site.
This is because most daters on paid sites are more serious about finding that special someone.
Let this exclusive article on The Complete Guide to Dating a Man/Woman in 2019 help you in making the right decisions on the best dating sites.
Using a free site might give you the feeling of taking in fresh air as you are not so pressured to find "The One."
Is your dating app giving you the best chance for success?
Make sure to take our online dating site/app quiz to find out.
It's a fact that people who follow our dating site suggestions have on average 2 extra dates per month.
PoF vs Zoosk in Video Form
Audio (podcast) form for those of you on the go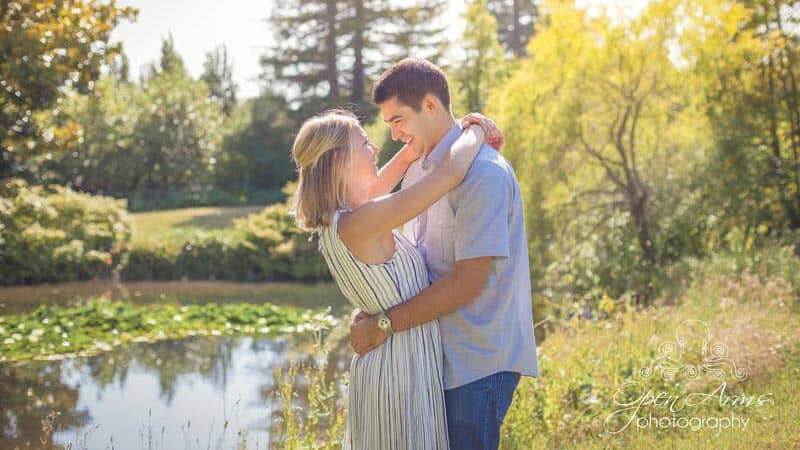 That being said let's look at how well Zoosk stacks up to PoF in this head to head comparison.
Let's get right into my comparison everyone! Also, do not forget to check out my individual Zoosk and POF reviews.
Zoosk vs POF Quick Information
PoF receives approximately 80 million visits per month, whereas Zoosk receives approximately 25 million. Zoosk has slightly more female users (52%) to male users (48%), while PoF has slightly more male users (55%) to female (45%).
Both PoF and Zoosk have a similar distribution of user age with the majority being between 25 and 44 years old. Both dating sites are free to start but have premium subscription options as well.
The premium subscription for Zoosk will cost $12.49 per month, whereas the premium subscription for PoF cost $7.50 per month.
Whereas both websites receive the majority of their traffic from the United States, the United Kingdom, and Canada. Zoosk receives more visitors from Canada than it does from the United Kingdom compared to PoF which has these stats reversed.
Most of this information comes from similarweb.
1
2
| | Zoosk.com | Pof.com |
| --- | --- | --- |
| Users | 25 Million | 80 Million |
| % of Male Users | 48% | 55% |
| % of Female Users | 52% | 45% |
| Cost Per Month | Free/$12.49 | Free/$7.50 |
Overview
Zoosk or as we like to call it "the social networking website of online dating" is a somewhat free online dating site that mostly caters to young adults in their 20s and 30s.
Zoosk originally started out as a Facebook application hence its substantial involvement in social networking and its creative Mobile application integration.
Zoosk being a somewhat free site mostly attracts no-serious daters who are merely looking for casual hookups or to hang out and meet new people.
OFL Top Recommendations based on 100,000+ Survey

"Serious Relationships"
"Discreet Hookups"
"Best Course for Men"
"Quick Flings"
"Normal Hookups"
"Our Quiz"
Plenty of Fish, on the other hand, is a completely free online dating site. PoF, unlike Zoosk, doesn't feel like it was only created for the social networking savvy 20s or 30s young adults.
Like Zoosk, POF is mostly made up of non-serious daters that are merely looking for a quick hookup, casual dating or meeting new people.
Love can be found on both sites, but that is not their primary purpose.
If you are wondering what the pros and cons of online dating are, visit here.
Ease of Use / Site Navigation, Layout, and Design
PoF, though simply designed, can sometimes be a pain to navigate. This is because they are continually improving the website so things might not be where you expect them to be.
PoF may not be the most attractive website, but we must admit that it is relatively easy to use.
We have also noticed that seniors can navigate the site pretty well after playing with it for a while.
Zoosk, a much prettier site than PoF, is also not difficult to use. It might overwhelm the new to online dating individual; however, once they play around with the site, it gets easier.
Popularity
When it comes to popularity both site has it all, well on the surface it appears as if both sides are equal but as you will soon find out looks can be deceiving.
Zoosk has well over 50 million subscribers compared to the more than 32 million people that are registered with PoF. It can easily sit on the top 10 best dating website list – thanks to its free trial offer and features in the Android or iOS dating apps.
It must be noted that Zoosk has about 5 million active monthly users while PoF has more than 4 million daily active members.
As you can see that both sites are immensely popular, remember that looking at overall memberships to determine popularity is not the best measure of popularity.
Cost
For the most part, both PoF and Zoosk are free to use, well on the surface anyways.
Zoosk although it's free to use, charges you for everything, and we do mean everything.
Because Zoosk charges you for everything to truly enjoy the website, you must spend, and believe us when we say that it can add up to more than what a paid online dating site such as Match.com would charge on a monthly basis.
Additionally, you must sign up for a premium account to send and receive messages on Zoosk.
PoF dating app, on the other hand, strives to make their online dating site completely free and they have been able to maintain this to the satisfaction of their members.
PoF does have a paid membership option, and it is excellent because it put you higher in the search results and allows you to block ads.
However, if you decide to use the site completely free, then you will still be able to enjoy the site unlike Zoosk thoroughly.
Features
On Zoosk, you must take a fun approach to online dating by turning the process into a game or gamification as it is called.
It has integrating game-like incentives into online dating, which is surprisingly quite fun and engaging. Zoosk also has their Behavioral Matchmaking system, the standard online dating features, and their unique Social Networking integration.
PoF also has the standard online dating features, a relationship needs assessment test and the relationship chemistry predictor.
As one of the best dating websites out there, this international dating site offers Christian dating, senior dating, black dating, and has a large user base in its dating app that you can easily choose from.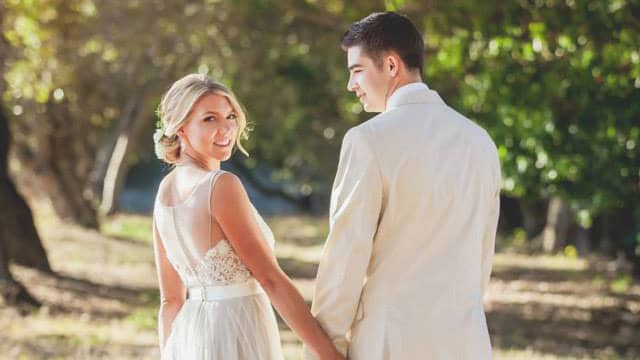 Who Should Use Them?
Zoosk is best suited for young adults in their 20s or 30s who love social networking. If this is not your style, then you will not enjoy your time on Zoosk.
Also, it is best to focus on meeting new people rather than trying to find true love and romance as most Zoosk members are merely looking for quick hookups and to meet new people.
PoF; however, can easily be used by anyone regardless of age. Now we are not saying that Zoosk is age restrictive and PoF is not; we have to acknowledge the fact that its heavy social network integration will not appeal to everyone.
PoF is also filled with people who are looking for a quick hookup and meeting new people, so it's best not to have very high expectations from this site as well.
They can be a handy tool and very important especially if you are finding it hard to find a girlfriend/boyfriend.
The Verdict!
While Zoosk makes online dating fun by gamification and opens you up to a wider audience with its heavy social networking integration, the fact that you HAVE to pay to enjoy the site instead of choosing to pay to enjoy the site makes PoF the clear winner.
Now, this is not to say that paying to use an online dating site is terrible, we would prefer to have an upfront cost instead of having to pay for everything (or anything fun) which could end up costing you more than a typical membership fee.
As a man, you must take cognizance of the online dating deal breakers for women while ensuring that you do not fail them as you kickstart the dating process using the right opportunity to declare your intentions for her.
For this comparison, PoF comes out the winner. Be sure to check out the complete Zoosk and POF reviews and decide for yourself.
Do not just take our word for it, though, do the due diligence so as to avoid the dangers of online dating
The Winner: Zoosk vs PoF
PoF comes out the winner in this case merely because it is entirely free to use to thoroughly enjoy the site.
Their paid option is also not a bad way to enjoy the site, who don't want to block unwanted ads or get placed higher in the search results?
In fact, we will go ahead and say that you can sign up for PoF for at least 6 to 12 months, give them a try as you might be surprised at what (who) you might find.
In fact, go paid if you feel like it, it might work out positively for you. Be sure to check out how these site stack up against the rest in the best online dating sites review as well as best dating sites for men and best dating sites for women.
To remain as a top dating destination providing amazing dating experiences, they continue to up the ante, adding new features to keep them right on top as far as dating sites online is concerned.
For more information on online dating in general, check out these online dating forums as well. I hope you all liked my article!
I also recommend that you check out my most popular comparison article of eHarmony vs Match!
Here are some more comparison articles containing Zoosk that you may find helpful: Zoosk vs Match and Zoosk vs OkCupid.
Here are some comparison articles with plenty of fish so that you can see how it stacks up against other sites: Match vs PoF and OkCupid vs PoF.
You will get a quick result on your dating journey if you apply the techniques outlined in these manuals
Happy Reading!
References: