If you are thinking about whether you should register on the Zoosk online dating site or not, then you are looking for a deep Zoosk review that will tell you is Zoosk worth the money and time.
If you are not sure this dating app is what you are looking for, and you have no idea whether it could help you on your journey, you need to read our article.
For that reason, we will discuss things like:
Is your dating app giving you the best chance for success?
Make sure to take our online dating site/app quiz to find out.
It's a fact that people who follow our dating site suggestions have on average 2 extra dates per month.
How Much Does Zoosk Dating Cost?
Unlike most other dating apps and platforms that require you to purchase a membership before you get accepted to the platform, Zoosk gives you access to plenty of features free of any charge.
To find like-minded people and get access to a lot of matches, you are not required to have a membership, and even if you have spent 0 dollars on the platform, you will still be able to match with whoever you want.
For that reason, most people don't even purchase a premium membership and instead stick to a free account and see where it takes them.
However, if you are someone who is eager to meet their significant other and you want to find someone for a serious relationship as fast as you can, then you will find that the Zoosk membership is worth it and invest in it.
Free members have the same quality of a dating profile, but those with a paid subscription will be able to use a lot more features and personalize their search for a partner.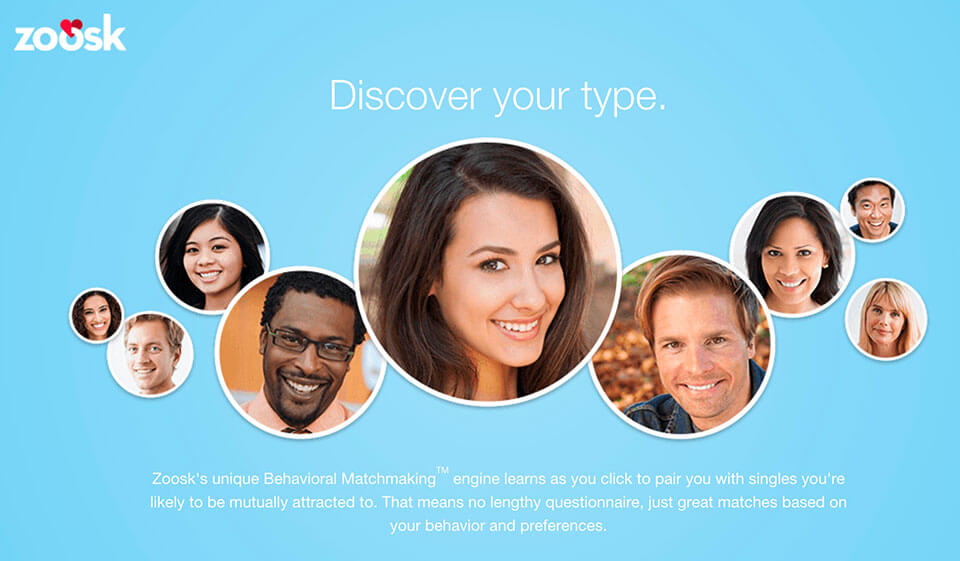 A paid membership on Zoosk will cost you 35 dollars per month, which is a lot of money, especially if you consider that those who are not paid subscribers can also have a great time on the platform.
If you want to meet people and potential matches, you will be able to do it easily with a free membership too, but if you want to get some extra boost and become the start of the platform, you would probably invest in a paid membership.
It can boost your chances on the algorithm, and it can promote you to more people, which will eventually lead to you having a lot more connections.
In general, it is similar to EHarmony, OkCupid, and similar platforms, but it can mostly be used for free or at a much lower price, which is also the reason why most people choose it.
Whether you will get a free Zoosk account or a premium one is completely up to you, so if you don't have the best experience with the free account, make sure you invest in a premium one!
Since Zoosk is a platform created with an aim to help Zoosk members meet partners for serious relationships and long-term arrangements (like eHarmony or Tinder), it also operates on a pretty specific algorithm that is called the Smartpick algorithm.
Smartpick algorithm works on behavioral matchmaking, and because of this algorithm, you will be required to complete personality tests when joining the platform.
OFL Top Recommendations based on 100,000+ Survey

"Serious Relationships"
"Discreet Hookups"
"Best Course for Men"
"Quick Flings"
"Normal Hookups"
"Our Quiz"
These personality tests are made to create a better experience for you on the platform and make your story one of the success stories.
Once you upload so much personal information about yourself, your likes, interests, preferences in different areas of life, you will have an enjoyable time on the platform and connect with potential matches faster.
Whether you are using through your Android or iOS iPhone app, or you are accessing it through the official website, you will be able to browse through other users without problems and reach out to those who you believe could be a perfect match for you.
Zoosk offers a one-of-a-kind experience because nowhere else on the internet will you be able to experience this way of dating, and there are not too many platforms that could connect you to people who fit your idea of a perfect partner.
This is a user-friendly platform that allows you to scroll through all amazing people while having a cup of coffee and send them messages with just one simple click.
You can also browse the platform without any fears that you may become a victim of some sort of scam or fake profile because this is a dating service that does its best in accepting only verified accounts, so whoever you find to be interesting, you should feel free to reach out to them.
Things like this can create a lot of problems, and they are usually the reason why so many people on Tinder or Bumble are not able to find their match even after months of active search for them.
Since it is not a place for a hookup (like BeNaughty or Ashley Madison), you can be sure that every step that is required from you throughout the sign-up process has a specific reason for it, so you should follow all the recommended steps and share all the information the platform wants to hear from you.
In case you want to make your experience super efficient and get the person you like as fast as you can, then you will need to invest a bit in the paid subscription, but it will pay you off in quite a short time.
Zoosk is really like a big social media full of amazing people who share the same interests and views on life as you, and if you spend enough time on it, you will be able to meet plenty of amazing people who you would like to spend time with.
Who Is Zoosk Suitable For?
Zoosk is an amazing option for serious dating and people looking for long-term relationships because it is based on a behavioral matchmaking algorithm that will connect you with people who have the highest compatibility with you.
This is one of the rare dating services suitable for people of all ages because it has a wide age range of users, and all of them are using it to find the right one.
Whether you are 20 or 50 years old, you will be able to find many people of the same age looking for a long-term partner, which is not the case with all dating platforms.
It is also safe from fake profiles and scammers, so it is a good option even for people who have no experience with dating apps and don't know how to differentiate between a genuine user and a fake one.
This is one of the most important things you need to consider when joining any dating app because if you are not safe and can't find a genuine and sincere person on it, you will only be wasting time.
I would say it is an excellent option for everyone because, unlike Match.com and similar dating sites, it is safe, has a large number of active users, and its user base is quite diverse, so everyone will be able to come across someone who can satisfy their needs and wishes.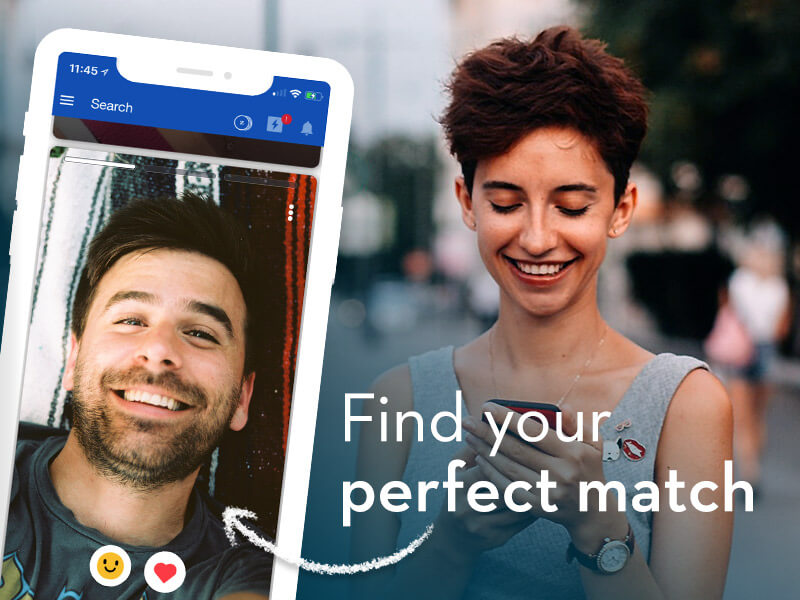 Also, if you are someone who doesn't want to waste too much time but would instead prefer connecting with the one as soon as possible, you should choose Zoosk because its Smartpick algorithm will provide you with the best matches within just a few days.
Overall, I believe Zoosk is a great dating option for everyone, no matter where they are living or what they wish to find on a dating app, and all you have to do to make that come true is dedicated some time to your dating profile and the platform.
Is Zoosk Available Everywhere In The World?
Yes, Zoosk is one of the online dating sites that is available throughout the whole world and has plenty of active users outside of the USA too.
This is usually a problem with most dating apps because they tend to be USA-centered and can't offer too much to their users.
When it comes to this, Zoosk is quite similar to Tinder and Bumble, and its user base is located across the whole world.
Zoosk users tend to be located on all continents, and even though someone may think there are no active people in their surroundings, you would be surprised at how many Zoosk users are willing to travel the world to their love.
This is also a fantastic thing because when you are dealing with serious people, there is nothing they wouldn't do, and that's probably the reason why almost all daters on Zoosk were able to find the right one for themselves quickly.
In case there are not too many people from your city who are active on the Zoosk website, I would recommend you to widen your search to towns near you, or even to the country near you because that's still not too far away, and who knows, maybe your soulmate is living there and dreaming about you at the moment.
I would recommend you always take all chances and never ignore someone who seems to be a perfect match just because they live abroad.
Is Zoosk A Good Option For Dating?
I sincerely believe Zoosk is one of the best dating apps for serious dating, next to crazy expensive Elite Singles.
It has many amazing features that can help you create a unique dating experience, can be used for free, and tries its best to connect you with similar people.
They are also not forcing you to purchase a membership because you can easily explore the platform and reap all of its benefits even with a free account.
Even though it is similar to Hinge, it is still a dating app that is unique and has plenty of additions that are not available on other platforms like virtual gifts, super send, live chats, and many more that will make your experience outstanding.
You can enjoy your time on the platform and connect with other people as long as you want, and eventually, you will come across the one you want to spend your life with.
Zoosk may be a platform for serious dating, but it is still a bit more relaxed and allows everyone to express themselves before committing to a specific person.
When using it, you will be able to send messages to anyone, upload pics, share more information about yourself, and realize what you are looking for in a partner.
If you want to boost yourself, you can get some Zoosk coins and purchase some fantastic features, but overall, as long as you are honest about your wishes and personality, you will get a lot from the app.
I believe it is a fantastic dating app for everyone, and most of the Zoosk profile views are real.
As long as you stay true to yourself and carefully inspect everything this platform has to offer, you will receive great success and make your Zoosk experience one of their success stories too.
This is a unique platform and a unique experience that will help you change the way you think of other people and relationships and find someone who will truly make you happy.