If you are new to the Zoosk dating site, then you will need some time before you find the right features for yourself and figure out how the whole platform works.
Even though it is a behavioral matchmaking platform, it has quite a few cool features that will make your experience a lot more interesting, and the heart and smile symbols are some of the most popular ones.
In this, Zoosk Smile Vs. Heart article, we will discuss things like:
Is your dating app giving you the best chance for success?
Make sure to take our online dating site/app quiz to find out.
It's a fact that people who follow our dating site suggestions have on average 2 extra dates per month.
What Do Symbols Mean On Zoosk?
In order to make sure the experience on this online dating platform is unique and enjoyable for all of the users, Zoosk has decided to incorporate some symbols that will make the whole experience a lot easier and more enjoyable.
They have come up with symbols that will be used to signalize different types of connections, and that can help Zoosk members figure out what the other side is asking for from them.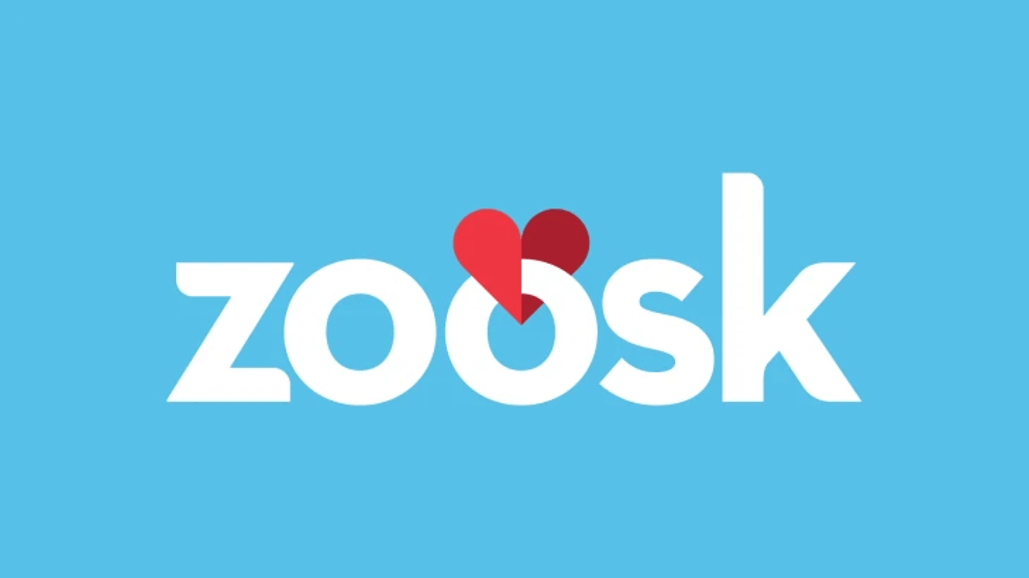 Since the dating app was quite boring by itself, these symbols were able to add a new life to it and add some amazing new notifications and options to everyone.
Heart and smile symbols are some of the most popular ones on the algorithm, and you will see them frequently, so it is always great to know their real meaning, so you don't mess things up with potential matches.
What Does Heart Symbol Mean?
The heart symbol on Zoosk is something you will mostly see while using the Zoosk Carousel feature, which is made for hookups or casual dates.
On this part of the platform, you will see all the people interested in hookups (like BeNaughty or Ashley Madison) or dating (like eHarmony or Tinder), and you will be able to connect with them within seconds.
You will be able to choose Yes or No when seeing other people's profiles, and you are urged to make the decision as fast as you can because this is the part of the app where you don't want to waste any time.
Once both you and the person have decided to match with each other, you will appear on each other's Connections page.
After you have managed to connect with another Zoosk account, you will be able to exchange different messages, gifs, and videos with them, but you will also be able to send Likes, which will appear as a heart symbol.
This feature is similar to a Super Like on Tinder, and if you are sure you like this specific person a lot more than the other people you have matched with, then you can definitely use it and show them how much you care.
The other person will receive your Like in the form of a heart symbol, and they will be able to decide whether they will respond to your Like or not.
Even though most online dating sites stick to a regular like and don't try to incorporate any symbols into their experience, Zoosk is quite creative, and your experience on it will be a lot more enjoyable, thanks to this.
OFL Top Recommendations based on 100,000+ Survey

"Serious Relationships"
"Discreet Hookups"
"Best Course for Men"
"Quick Flings"
"Normal Hookups"
"Our Quiz"
You will send these heart symbols even if you don't have a paid subscription because it is a feature available to everyone.
It can work great as an icebreaker, especially if you tend to be too shy, so your dating experience can be even more accessible and more amazing.
What Does Smile Symbol Mean?
The smile icon is also something you can frequently use on your dating profile, and it is used in interaction with other Zoosk members.
On most online dating services, this is pretty much an irrelevant feature, but on Zoosk, it can be a great addition to your performance on Zoosk.com.
Zoosk recommended using this feature when you feel like you like the person, but you don't want to push it too hard from the start, so you choose to show that more subtly.
If you feel too shy to send that heart, I believe this is a great alternative and a way better option for all Zoosk users out there.
When you choose to send a like to someone, you will be able to choose between a heart and a smile symbol, so you can make the decision which one suits your needs better.
What Is The Difference Between A Smile And A Heart?
There are not too many differences between the smile and the heart symbol except that the heart tends to be a lot more intense, and it is usually connected with love feelings, even if they don't exist at the moment.
Other online dating services like OkCupid and EHarmony also offer symbols like this, but most people avoid sending them because they feel like they are way too much for them.
Even though there are a lot of other features, you can use, most of them are reserved only for people who have a paid membership, so this tends to be the most suitable option for everyone.
If you have a free membership, but you want to show another person that you sincerely like them, then this is the best way to do it.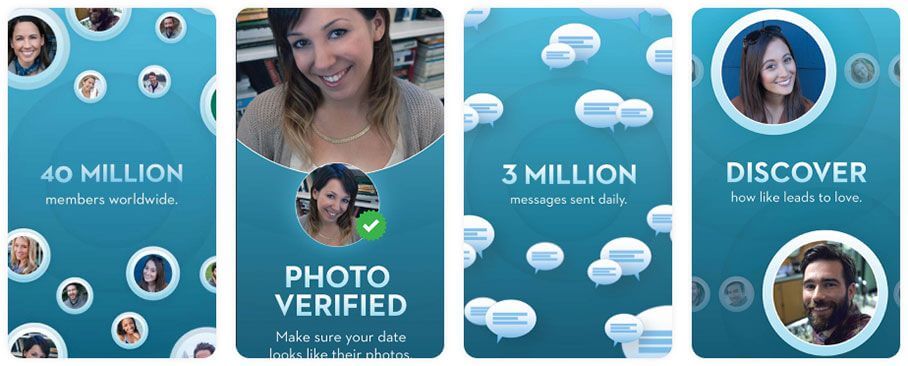 Both paid subscribers and free members will be able to see the heart and the smile, and you don't need to pay for any premium features in order to gain access to this.
I wouldn't say that there is a big difference between these two symbols, except that many people choose to avoid the heart one because they believe it will make them look way more in love and emotional than they really are about the person.
If you have a Zoosk subscription and you want to make Zoosk work for you, I believe you shouldn't be running away from any of these two symbols because they can really make a difference and help you leave a better first impression on a person.
It is a great addition both for people who are looking for serious relationships and for those who want to have some fun and find a casual date on the platform, and I have had a great experience using it, so I am pretty sure everyone will too.
Everyone should give it a try, even if their age range seems to be way too high for foolish things like this.
The Smartpick algorithm will also elevate your chances of popping up on other people's homepages if you seem to use these features frequently, so it can help you stand out on the platform without too much effort.
Zoosk members who are using this sort of feature frequently have higher chances of meeting their significant other through the platform, and they will also get a lot more connections in a shorter period of time.
As you can see, these symbols have a variety of benefits, and if you use them often, you won't have to stress too much about your Account settings or other features because the engagement itself will help you stand out on the algorithm.
When Should I Use These Symbols?
Most people are not sure whether it is fine to use these symbols with everyone they meet on the platform or whether they should be kept just for special cases.
When you see that someone has sent you one of these symbols, you will probably be pleasantly surprised, and you will want to continue the conversation with them.
People usually don't even look at a profile picture or details of the profile when they see a symbol like this because they know not too many people will decide to do it, which will make the sign you send even more valuable to a potential match.
However, I believe there is a slight difference between a heart and a smile symbol and that you shouldn't send both of them to people you like on this mobile app.
If you have come across someone you like and who believes is a good match for you both physically and mentally, then you should try to use the heart symbol.
When you come across people with who you want to be in a long-term relationship, you don't want to waste any time, and you will make sure to reach out to them as soon as possible.
The heart symbol is a lot more effective, and it will show the specific person that you want them, and you want to date them right now.
On the other hand, the smiling symbol is a lot more relaxed, and it is something you will see on social media too, so you can also send it to people who you are not that interested in but want to start some contact and see where it goes.
People usually avoid using these symbols, and the super send feature because they feel too aggressive doing it, but if you have read a Zoosk review or two, you definitely know this is one of the best ways to attract the attention of a dater on the platform and make them ask for your phone number immediately.
They are also a fantastic way to see who are fake profiles and who are scammers because if they don't respond or have no reaction to your symbol, they are probably trying to get you into some sort of scam.
It is also a sign that will help you see who has been recently online or who is online now, so in case someone doesn't respond to your symbol after a day or two, then they are either not interested in you, or they are not using the platform actively.
The best thing is that you won't need to connect your credit card to your Zoosk account or spend any money on it, which is always an excellent addition to your dating experience.
If you want to, you will also be able to send virtual gifts with it, but you will need to spend some Zoosk coins on it if you want your story to be one of the success stories of Zoosk.
All in all, it is a great way to start an interaction on Zoosk and find people who will be an excellent match for you in real life too.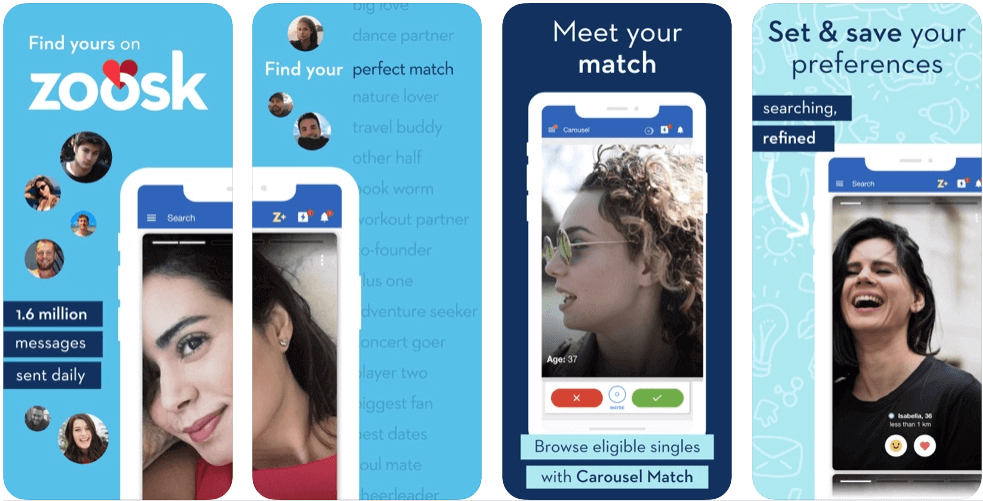 I would recommend using the smile symbol when you are still not quite sure about what you want to form that person, and you are eager to keep it casual, while the heart symbol is always amazing when you want to make sure the specific person will stay with you and keep on interacting.
This is one of my favorite features on Zoosk, and I would recommend everyone give them a try.
You will also be able to send them both through your Android or iOS device and straight from the website in your browser, so you don't have to worry about the feature not working for you!