When it comes to online dating sites, many male daters seem to make mistakes women see repeatedly, and many of them are deal-breakers.
These mistakes guys make do a number on their first impression, so if you are a guy who just can't seem to get it right a lot of time, I'm here for you.
Here's what dating advice awaits you:
OFL Top Recommendations based on 100,000+ Survey

"Serious Relationships"
"Discreet Hookups"
"Best Course for Men"
"Quick Flings"
"Normal Hookups"
"Our Quiz"
Let's get right into it and improve your dating life!
Is your dating app giving you the best chance for success?
Make sure to take our online dating site/app quiz to find out.
It's a fact that people who follow our dating site suggestions have on average 2 extra dates per month.
Online Dating Mistakes Men Make
While there can be some minor mistakes that each individual person can make, thankfully, there are only 5 types of mistakes that seem to be common among men in the online dating sphere.
After going through them, you'll be able to recognize which ones are relevant to you and start working on them, ensuring that your next date will be a roaring success.
In the online dating world, your pictures are the way you stand out and the way a person decides whether they will swipe you right or left, basically making it the most important part of your profile.
There are many people in the online dating sphere, and it will only continue to be more and more popular, making it harder for a single person to stand out truly.
As I've said, your photos are the main thing that the girl will look at when deciding if she wants to meet you or not, yet men make a lot of mistakes when it comes to photo choices.
First of all, photo quality is very important.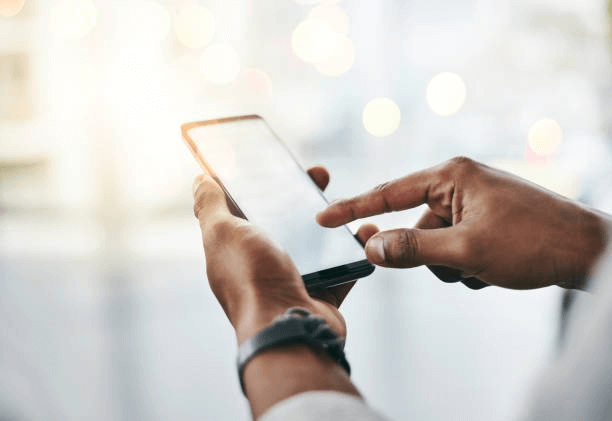 Nowadays, most of us have access to good cameras, as our phones have become way better in photography than ever, so you don't need a DSLR to get a good quality shot.
If you have a dating app, it's very likely that you have access to a good-quality camera.
Don't be lazy, take good-quality photos, and avoid pixelated and foggy photos at all costs.
Other common mistakes are group photos.
OFL Top Recommendations based on 100,000+ Survey

"Serious Relationships"
"Discreet Hookups"
"Best Course for Men"
"Quick Flings"
"Normal Hookups"
"Our Quiz"
Yes, I know that you were happy and feeling yourself on that night out with your best mates, but if your first photo is a group photo, or if all of them are group photos, the girl won't know who you are and will just swipe left.
Thirdly, it seems like men really like to pose in a way that makes them look angry or dangerous.
In general, I understand where that's coming from, but when you're on a dating app, you're not trying to intimidate anyone.
You're trying to meet someone to have fun with, so, avoid smug and "dangerous" looking poses, as it will only push the girls away.
Finally, having only one photo of you, or only photos that are obviously taken on the same day, is a very big and common mistake, so avoid doing it as it shows how little effort you put into your dating life.
2. Overall Bad Online Dating Profile
As I've said, photos are probably the most important part of your dating profile, but they are not the only things that could make or break it for you.
While photos are what draws attention to you, your bio will be the main thing that makes them stay and actually consider dating you.
So, the biggest and actually most common mistake here is leaving the bio empty.
You know, if I had a dime for every time I got a complaint about a man's empty bio, I wouldn't be writing this; I would probably be sipping cocktails in a fancy resort.
Don't be lazy, and think a bit about what your interests are and how you would want to present yourself to the world, and then incorporate that into your bio.
If that doesn't work for you, find a funny line that could be a good conversation starter, and just put that there.
Overall, too-long bios are not a good thing, no matter if you're on OkCupid, Bumble, or whatever platform, so the best thing to do is be concise and true to yourself.
Also, on different dating apps, you will have different options for the bio.
You could put in some questions that could be used as ice-breakers, or you could add your favorite song from Spotify.
All of that will say a lot about who you are as a person, and the more information you provide, the more likely it will be that a girl finds you interesting.
Another very common habit of men on dating apps is being negative in the bio.
Avoid saying what you don't like, and don't respect.
It doesn't make you tough, and it will just come off as irritating.
3. First Message Mistakes
Now that you know what it is that you should avoid when making a bio let's see what mistakes are often seen when men send the first message and try to get the conversation going.
Unfortunately, the first mistake that has to be addressed is being overly sexual right away.
Yes, getting with someone might be the goal of a lot of people; however, you should never be that direct.
The girl you're talking to has never met you before, and you never know who is hiding behind the screen, so the chances of her being okay with that kind of a thing right away are non-existent.
I hope that I don't have to say this again, but sending unsolicited pictures right away is the biggest red flag about any guy, so just don't even think about doing that; it really is that creepy.
Another very common mistake is having the first message be just "hi" or "hey."
When you're just starting to talk to someone, you want to have something that you can easily talk about, so a common subject that will get her interested in you.
When you only say "hello" or "what's up", it's really hard to pick up the conversation from there, and it kills the mood before anything has even started, so it's really best to avoid it.
Finally, if you sent one message, and maybe even two, and you're not getting a response, it's time to give up.
Sometimes people might not see a message, and that's okay, but if someone hasn't seen or replied to multiple of your messages, it's very likely that she's not interested anymore.
To avoid that, make sure that the messages you do send are good ones, and not short, low-effort ones.
4. Holding Off The First Date
Most people come on dating apps to find someone who they will then meet in person and have a relationship with, or maybe a hookup, depending on the person.
The point is, that you should aim to take things to the real world, and not only stay online.
If you actively avoid meeting her in person, she will probably lose interest in you and stop replying.
If you only want something that's online and you're just looking for someone to talk to, that's okay too, just make sure that you state it right away so you know you're on the same page.
5. Taking Things Too Personally
This one actually might be the most common one.
Even if it's not, it's the one that will affect you and your future dates the most.
By the nature of dating apps, you will be meeting a lot of people, and it makes sense that you simply won't click with a lot of them.
So, it's inevitable that you will get rejected.
A lot of men take this as something very personal and serious when in reality, it's really not.
If someone rejects you, it's okay to feel a bit bad for a short period of time, but the best thing you can do is simply move on and continue your online dating journey.
If you don't, you will only get more salty and bitter, which will then translate to all of the other dates you might have, and that's the opposite of what you want to achieve.
Sometimes, it truly isn't about you, but rather just about you two, not clicking, and that's okay.
What Are Some Tips To Avoid Online Dating Mistakes
Now that you know what are the biggest mistakes that men make on dating apps that drive women away, it's time to see some tips men can use to find a date online.
Since the mistakes are often found in the profiles, the selfies on it, as well as in messaging and the way you act once a real-life meeting happens, I have tips that will cover all of those things.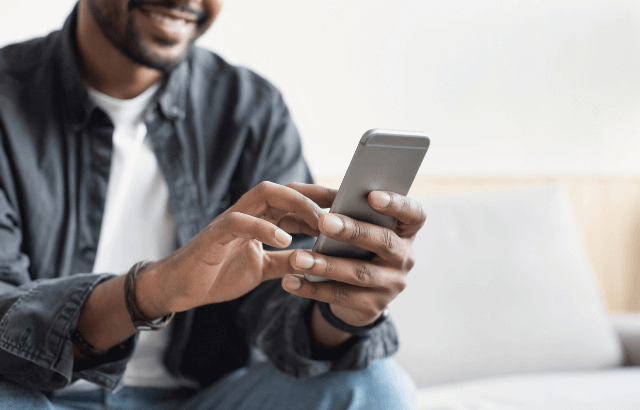 On most dating apps and websites, you can have multiple photos of yourself on your profile.
While this is great, as you can put pictures of yourself in different situations, poses, and angles, it can be an overkill if you put way too much.
On Tinder, for example, you have the ability to put up to 9 photos, but that doesn't mean that you have to fill all the slots with your photos and very similar-looking selfies.
Actually, having only a variety of same shirtless selfies on your profile can be a huge turn-off for women, no matter how toned you are.
If you want to show off muscles, one shirtless photo is more than enough, and for some girls, that might be one too many.
Put up a few best photos of you, then add some pics of your pet if you have one, or maybe a funny meme, and that will be more than enough.
When I say that you should keep it real, I don't only mean steering clear from Facetune, but, of course, that counts too.
When you're assembling your profile bio, state things about yourself that are true, because the time will come when you will meet this girl in real life, and she will see through it right away.
And yes, girls can tell when you're not 6 feet tall.
But besides that, when you start talking, avoid making stories up just to catch her attention.
Of course, all of us will put out our best qualities when trying to date, and maybe alter the details just the tiniest bit, but you should avoid it as much as you can.
Even when you start meeting in real life, keep up with this and stay true to who you are, as your date will respect you that way more than whatever fake story you come up with.
3. Be Relevant With Your Messages
Wanting to send the first message, and being free and relaxed enough that you actually do it is a great thing, so it's important that you don't ruin it for yourself.
Rather than just hitting her up with a "sup", you should try and be relevant to what she's into.
That's what profile pictures and bios are for, after all.
Look at each of her photos, and see what kind of conversation you could strike from there.
If she has a pet in the photos, ask questions about it.
If she is shown doing something interesting, like hiking that could be an opener, too.
And even better, if she has some question or a quirky quote in her bio, say something about that as your opening line, and be humorous about it.
She will probably be very happy to see that someone put in a slight effort to see what she's about, and great conversation could develop from there.
Once you start talking, it's really important to keep the conversation alive.
Girls like to ask a lot of questions, and you should too, of course, but it's way more important to work on your answers.
You might be used to answering questions broadly and in short terms, but you know, it's quite hard to keep up a conversation from there.
When she asks you something, don't just automatically respond with a yes or no, but stop for a moment and think about it.
See if you have something additional to say regarding that subject and if you want to ask her something about it (hint: you do).
This will make it way more interesting, and she will be more likely to continue messaging you.
Of course, don't forget to initiate the conversation yourself sometimes too, so she doesn't feel like everything's up to her, because everyone dislikes being in that position.
If you really end up liking someone, it's normal that you start feeling a bit nervous around them, even when you're just talking online.
That's okay.
But make sure that it doesn't consume you.
Try your best to stay chill and remember that if she's talking to you and she wants to go out with you, it's very likely that she's into you, so there's no reason to sweat it.
Once you relax, you will be way better at the conversations you have, which will make her like you more.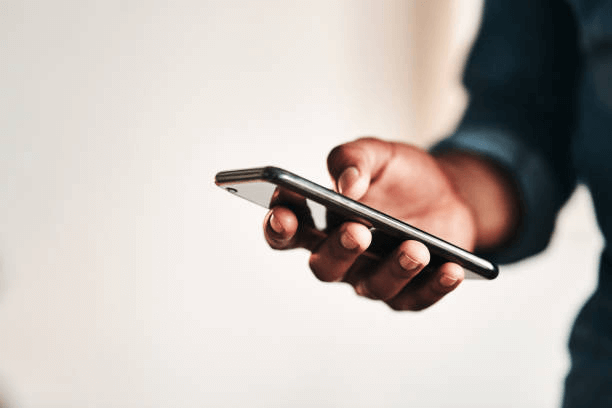 So, doing a few breathing exercises or finding some way to wind down before you see her will be very useful.
6. Don't Be Afraid To Ask Her Out
If you've been talking for quite some time now, and the conversation is as alive as ever, there's no reason to avoid asking her out.
The truth of the matter is, she might be waiting for that exact thing.
Even though girls nowadays are way more relaxed, and it doesn't always have to be the man who makes the first move, it still feels nice to be asked out.
So, the next time you find yourself in an enjoyable conversation with her, don't be afraid to ask directly and to even recommend a time and a place.
Or choose a place, and let her set the time.
Remember what you talked about, whether she mentioned someplace that she likes to go to, or, for example, if you both like craft beers take her out to a beer garden that has some good ones.
You will be able to get an idea from the conversations you had, just rewind a bit and the perfect idea will be waiting for you.
7. Keep Your Expectations Low
Daydreaming when it comes to potential future partners is something we're all guilty of, so it's not a bad thing if you had a moment when you did that.
However, once you do go out on a date, don't set your expectations too high.
What this means is you shouldn't think that just because you're going out, this is going to end in a relationship.
Or, that the bond will be suddenly so much stronger between you.
In the end, you shouldn't really expect that she will invite you to her place once you walk her home.
If you do, and it doesn't happen, you might end up disappointed, and that won't only affect this one thing you have going on, it could affect all future dates you might try to have.
When you're going on a date, all that you should expect is to have a good time and that you will enjoy yourself.
After all, hanging out with new and interesting people is fun, because we as people are social beings, so don't kill that fun aspect of it just because you put some high expectations up.
And, obviously, if your expectations are low, but the night does end up being like a night from your wildest dreams, you will enjoy it even more!