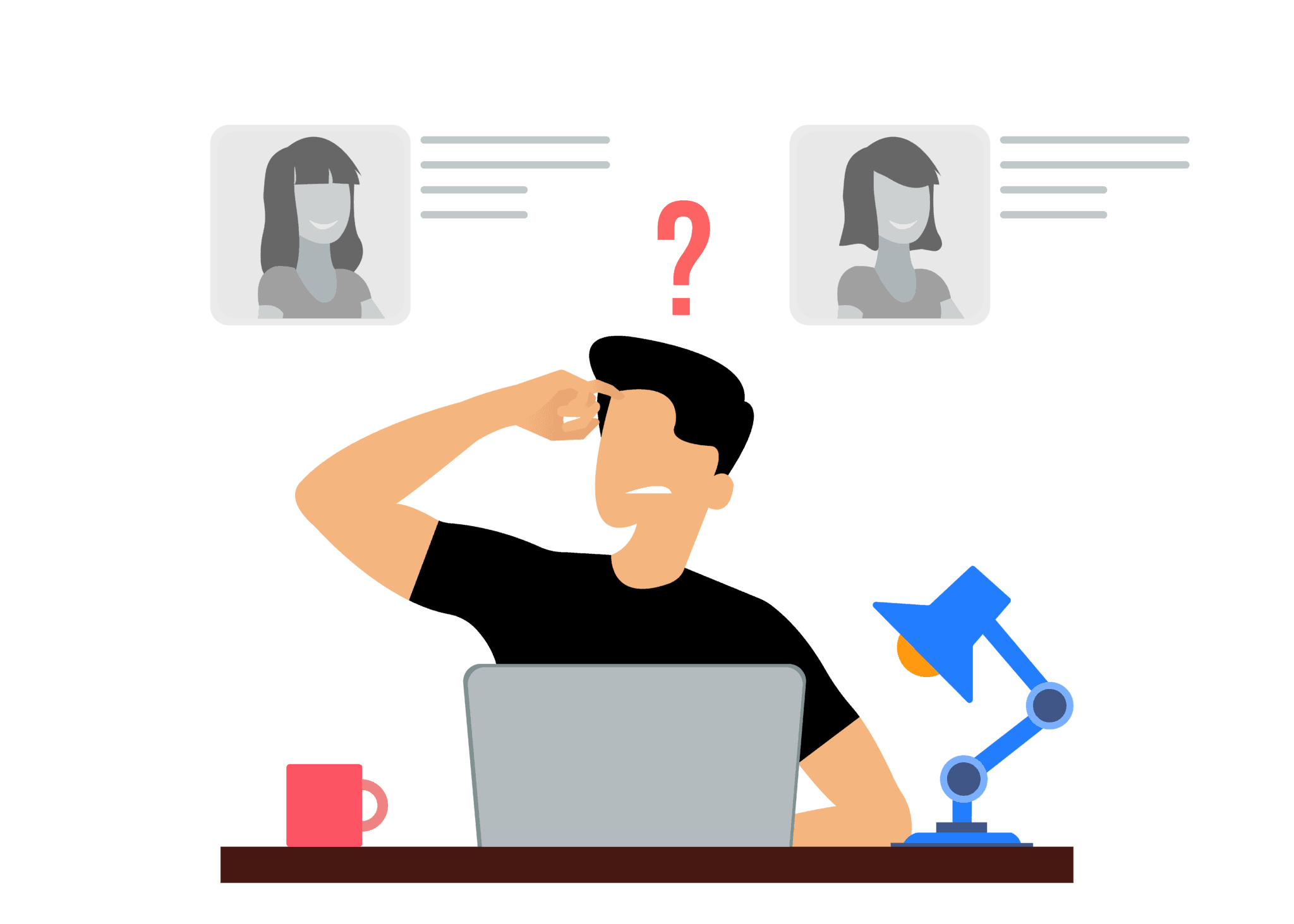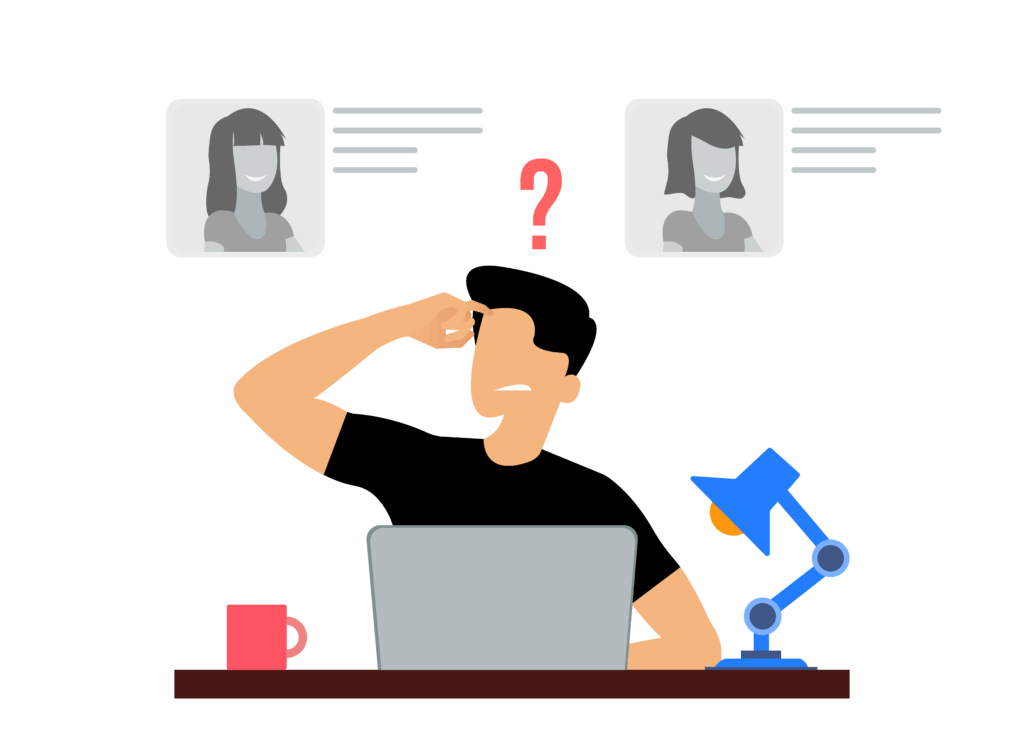 Hey guys and welcome to my online dating tips for men guide!
Are you ready to jump back into the dating scene, but lack the time that is needed to go out and meet suitable women the old-fashioned way because of work commitments or otherwise?
Or are you looking to expand your search for a suitable partner? If so then exploring the many possibilities that online dating has to offer might very well be the best way to go.
There are a lot of advantages to be gained when you take your search for that compatible someone online, primarily when you use the right sites.
OFL Top Recommendations based on 100,000+ Survey

"Serious Relationships"
"Discreet Hookups"
"Best Course for Men"
"Quick Flings"
"Normal Hookups"
"Our Quiz"
For starters, online dating takes the anxiety out of approaching a woman in real life. Additionally, you get the opportunity to screen potential daters before you put time and effort into getting to know them.
This saves you a ridiculous amount of time. Now if you are one of those men with a demanding career that leaves very little room for social activities or have a very small social network, then online dating for you is probably the best solution ever.
Sadly as great as online dating is there are some men who have an extremely difficult time connecting with a suitable woman, and for them, this becomes quite frustrating.
These guys spend hours reviewing profiles of what feels like hundreds of women and send many introductory messages only to be ignored.
If you are thinking about exploring online dating or have already tried it but with no success, then continue reading this article for some useful tips and tricks to create a winning strategy.
Let us get into the bulk of the online dating advice for men guide! Some other helpful articles are online dating profile tips, online dating first message tips, and the best first date ideas!
Our awesome guide on how to create a winning online dating profile for men. You do not want to miss this article for anything in the world – and it's totally free!
Is your dating app giving you the best chance for success?
Make sure to take our online dating site/app quiz to find out.
It's a fact that people who follow our dating site suggestions have on average 2 extra dates per month.
Online Dating Tips for Men in Video Form
Audio (podcast) form for those of you on the go
Online Dating Tips for Men (A Woman's Perspective) in Video Form
Audio (podcast) form for those of you on the go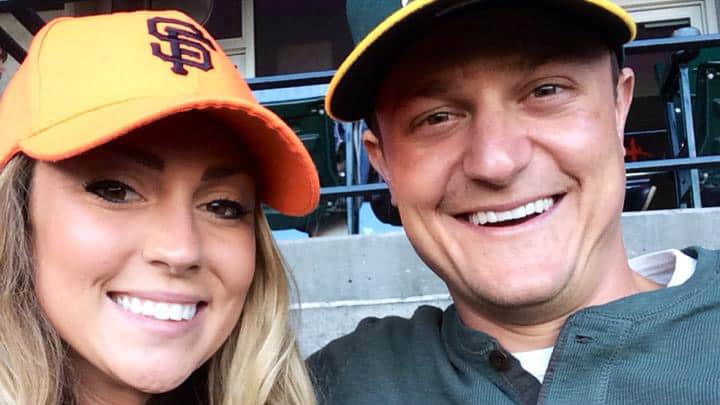 Why Find a Woman Online?
Whereas it might seem difficult to approach a woman in real life, creating an online dating account with the right profile will be a right move in the right direction given you the needed stimuli to reach out to potential matches without worrying about being rejected, unlike offline dating.
Online Dating Tips for Men #One – Define Your Needs and Wants and Pick a Dating Site that Fits Them
Not all online dating sites are created equal and there is no one size fits all when it comes to online dating. There are so many dating sites online that it can make your head spin.
Fortunately, most sites specialize in the type of people that they target. Your first task is to define what you want from online dating therefore clearly. Ask yourself the following questions:
Do you want a quick hookup with women?
Are you interested in just casual dating?
Or do you truly want to find that special woman for a meaningful long-term relationship that could help lead to marriage?
If all you want is to hookup with women, then you will want to explore sites like DateHookup.com and SpeedDate.com.
Sites such as Plenty of Fish and OkCupid and Match.com are best for men who want casual relationships.
You probably will not find your only on these sites, but you stand a good chance of scoring some sweet dates.
Just be forewarned that these sites are free and well populated so expect a lot of competition. If you are just done with the dating scene and would like to settle down with that special someone, then you will want to invest your time (and money) into sites such as eHarmony.com and Match.com.
If you want something more specific such as a website dedicated to Christians or Jewish people, then you want to check out sites such as ChristianMingle.com and JDate.com.
OFL Top Recommendations based on 100,000+ Survey

"Serious Relationships"
"Discreet Hookups"
"Best Course for Men"
"Quick Flings"
"Normal Hookups"
"Our Quiz"
These sites are all paid online dating sites; because they are paid they 1) tend to get more serious individuals, 2) use tried and proven matching techniques and 3) they spend quality time pre-screening their members.
Number Two – Create that Winning Profile
Remember that old saying "You never get a second chance to make a first impression" and believe us when we say that first impressions matter tremendously in the online dating world.
Sure online dating feels very impersonal so much so that you feel that your profile doesn't matter. Please do not fall into this trap. Here are a few profile do's and don't's.
Don't: Use a username that is overly sexual, too macho or an obscure nerdy hobby. Sure you are showcasing your passion; however, you might be scaring away some compatible women.
Do: Instead, use a username that is down-to-earth and genuine. These names will most likely get you the most responses.
Don't: Include those over cliché or generic information in the "about me" section on your profile. Saying that you like to "have fun" adds nothing to your profile and attractiveness.
Do: Write something unique and talk about your unique qualities. Don't be afraid to stand out; you can do this by injecting your opinions, a bit of sarcasm (if that is your true personality) and some humor.
Don't: Boast about how wealthy you are or the amount of money that you make in a year (unless you are on one of those Sugar Daddy websites). Although you must not brag about your wealth or salary, please do not leave the salary field empty either as this too might hurt your chances of success.
Do: Be confident while remaining humble, but for the love of all things online dating, do not join the humble bragging crew. It's not sexy, and yes women can spot this a mile away. Most "real women" are not impressed by a man that has to rely on his money to prove his self-worth. However, if you can travel then by all means showcase pictures of you having fun overseas, this will draw some intrigue.
Don't: Disclose your entire life story. Your bio should only give potential candidates an overview of who you are and not every waking moment of your existence.
Do: Make sure that your bio is short, sweet and honest. A good rule of thumb is to keep it between 50 to 300 words in length.
Number Three – Remember you're Not the Only One
Please remember that you are not the only guy (good looking or not) that is seeking to get the attention of a woman.
We say this to remind you not to feel discouraged if you are not receiving any messages (or the number of messages that you are expecting).
There is a lot of competition out there.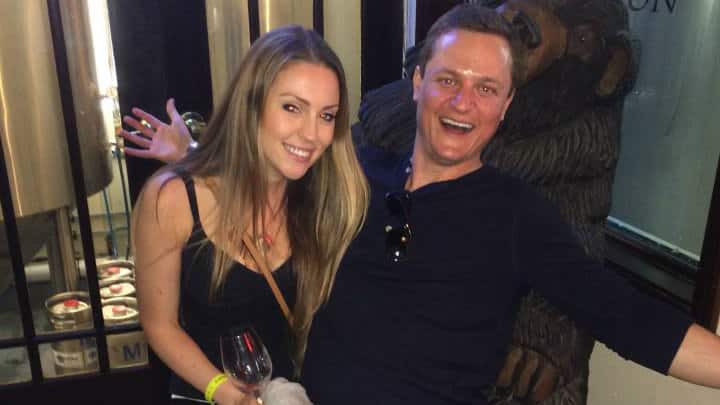 Number Four – Make your Messages Count
Okay so you might not know this (well we hope that you already know this), but women receive a lot of messages every day so you are probably wondering if there is anything that you can do to have your messages stand out from the crowd.
Now it might be hard to know what to say to stand out from the crown; however, knowing what not to mention can also make the world of a difference.
Here are some examples of message don'ts:
Avoid compliments – You might be wondering why not complement the woman that you're interested in but you would be surprised as to how much of a turnoff this can be. This is because merely complementing a woman based on her profile is something that so many people tend to do anyway it does not make your message stand out.
Avoid the Cliché – Please do not start a message with the words "Hey what's up?" This only ends up in the I-didn't-even-read-your-message-pile.
Avoid sexual favors – Offering her sexual favors will not only get you ignored or deleted, but it will also leave her laughing and showing her friends how desperate you are.
Please, gentlemen, send her an original message.
Number Five – Be Patient
Okay so you have done everything right, and you have followed every bit of advice laid out in this article, but Mrs. Perfect still has not responded to your message; then guess what – Let It Go just like Frozen.
Remember that these women are being flooded with a lot of messages on any given day so she may genuinely have missed yours.
Also even if she deliberately ignores, deletes or is just not into you, remember that there are other women out there so be patient, your compatible partner is out there and spending time on some of the recommended sites will certainly lead to success.
If she finally gives you the attenton you crave for, use it well by asking for her personal contact and take her out on a date.
I hope you all got some great information on my online dating tips for men guide!
I suggest you check out some of my other articles such as the best online dating websites, the worst online dating websites as well as some comparison articles such as: eHarmony vs Match, Zoosk vs OkCupid, OkCupid vs PoF and Match vs OkCupid! Good luck!
Also read; the amazing guide to help create a fascinating online dating profile. This guide helps you match meet the perfect partner. Take a stroll into our homepage to find it right now!