Welcome to my Zoosk vs OKcupid article everyone! So you're considering signing up for an online dating site to find potential matches, but you are not too convinced that you should be paying for online dating services.
Added to your confusion is the fact that in your search for an accessible and free online dating site you were presented with a choice between being a Zoosk member or OkCupid subscriber.
Now some people might say that since OkCupid and Zoosk offer free accounts during the sign-up process, you should create a free trial profile for each site and use them both to find what you are looking for. At the end of this comparison, you will know exactly what you should do!
OFL Top Recommendations based on 100,000+ Survey

"Serious Relationships"
"Discreet Hookups"
"Best Course for Men"
"Quick Flings"
"Normal Hookups"
"Our Quiz"
The disadvantage to doing this is that each site requires an investment of your time (and in the case of one site, money as you will find out in this article) to honestly find what you are looking for.
Quick Peep: Did you know you can find the perfect partner when your profile is a complete package! A click here will unveil the secrets to you
Is your dating app giving you the best chance for success?
Make sure to take our online dating site/app quiz to find out.
It's a fact that people who follow our dating site suggestions have on average 2 extra dates per month.
OkCupid vs Zoosk in Video Form
Audio (podcast) form for those of you on the go
So instead of dividing your attention between two free sites, we will compare both sites to help you to make the best possible choice.
Let's get right into my comparison article! Also, make sure you guys check out my own Zoosk review and OKcupid review as well.
Zoosk vs OkCupid Quick Information
Zoosk receives approximately 25 million website visits a month, whereas OkCupid gets approximately 100 million visits per month. Both dating sites have a fairly even split between male and female users. OkCupid has slightly more male users at 53%, while Zoosk has slightly more female users at 52%.
Zoosk and OkCupid have the majority of their users between the ages of 25 to 55, although Zoosk has a higher percentage of people between the ages of 55 to 65+.
Both dating websites are free to start but have a premium subscription as well. The premium subscription for Zoosk costs $12.49 per month, whereas the premium subscription for OkCupid costs $9.95 per month.
Both dating sites get the majority of the traffic from the United States, the United Kingdom, and Canada. OkCupid on the other hand also receives a ton of traffic from dozens of other countries as well.
Most of this information comes from similarweb.
1
2
| | Zoosk.com | OkCupid.com |
| --- | --- | --- |
| Visits/Month | 25 Million | 100 Million |
| % of Male Users | 48% | 53% |
| % of Female Users | 52% | 47% |
| Cost Per Month | Free/$12.49 | Free/$9.95 |
Overview
Zoosk can easily be defined as the social media of online dating (dating vs social networking) after all the site started as a Facebook application. Zoosk's free trial perk makes it even more popular by the day.
So integrated into Facebook is Zoosk that more than 70% of its users connect to the dating site via their Facebook accounts rather than signing in using a Zoosk specific account.
That counts for something: it shows that there is no scam here, Zoosk is a legit dating site.
Additionally, most of their users connect to the online dating site via its dating app. It is these features that give Zoosk the look and feel of a social networking hub.
OkCupid, on the other hand, is no social media hub but is just as good (and popular) as Zoosk. OkCupid is the place to go if you are looking to meet new people, make new friends and connect for casual hookups.
Sure OkCupid doesn't have the heavy social networking integration that Zoosk has, but it does have a fast growing community of online users that makes the site just as appealing as any other site – including Zoosk.
OFL Top Recommendations based on 100,000+ Survey

"Serious Relationships"
"Discreet Hookups"
"Best Course for Men"
"Quick Flings"
"Normal Hookups"
"Our Quiz"
Some more interesting articles on online dating can be found here as well.
Ease of Use / Site Navigation, Layout, and Design
OkCupid is quite simple and very easy to use. The site's creators did all that they could to create a super user-friendly online dating environment for their members and potentially new to online dating users.
Even senior online daters find OkCupid an easily navigated website. Zoosk, on the other hand, has a unique layout and design when it comes to its site and online dating.
The first thing that one notices is that the site looks and feels like it should be used by young adults in their 20s or 30s who have a love for the social networking world.
Signing up for the site feels more like creating a Facebook account than the feeling of creating a profile on other online dating sites.
At times navigating the Zoosk site can be painful due to their choice of colors; however, fortunately, this doesn't occur often.
People who are new to the world of online dating can feel overwhelmed when using this website. Fortunately, this feeling doesn't occur a lot.
Popularity
Both sites are incredibly popular with Zoosk significantly surpassing OkCupid in membership size. OkCupid has around 30 million users while Zoosk has more than 50 million members.
Now it's important to not watch mere membership as its estimated that only around 5 million people use Zoosk on a monthly basis.
This is not to underscore the popularity of Zoosk, but more like to distinguish the difference between being a member from being an active member.
Cost
Which of the two is a free dating site?
Both sites are free to use, well one sort of. OkCupid is entirely free to use whereas Zoosk is mostly free to use. OkCupid does not charge you for anything; free users have access to the standard online dating features that people expect to be charged for.
Some of their free services are profile creation, adding a photo, answering questionnaires, answering match questions, searching, viewing other member's profiles and communicating with members.
They do have a paid option; however, this is not needed to enjoy the site thoroughly. Paid members get the opportunity to block ads, get priority placement and the ability to change their username.
Zoosk, on the other hand, is different. Sure initially using the site is free; however, you will quickly realize that you have to pay (and sometimes pay heavily) to truly enjoy the Zoosk experience.
Zoosk members can either purchase Zoosk coins or earn them by performing specific activities.
These coins are used to enhance the site experience, in addition to paying for a subscription. This makes people have to pay to enjoy the site. For a full breakdown of the Zoosk pricing, check out our Zoosk cost article.
Features
Zoosk offers all the features that other online dating sites have such as profile creation, the ability to search and sending messages to other daters.
Zoosk takes it up a notch and makes online dating a bit more enjoyable with its gamification of the dating process. Very few dating sites and dating apps have such features
Members can purchase Zoosk Coins that they can use for a wide range of activities including their unique games. Not to be left out they too have their Behavioral Matchmaking system.
Not to be outdone OkCupid too offers all of the standard online dating services that we have come to expect and some nice additions.
For instance, OkCupid gives you the ability to make notes on profiles that you have viewed so that you can review it at a later date.
To get quality matches on both sites require having well- defined goals at the onset which will set you apart as a serious dater and you can achieve this by having a well-detailed dating profile alongside a real username that reflects your personality.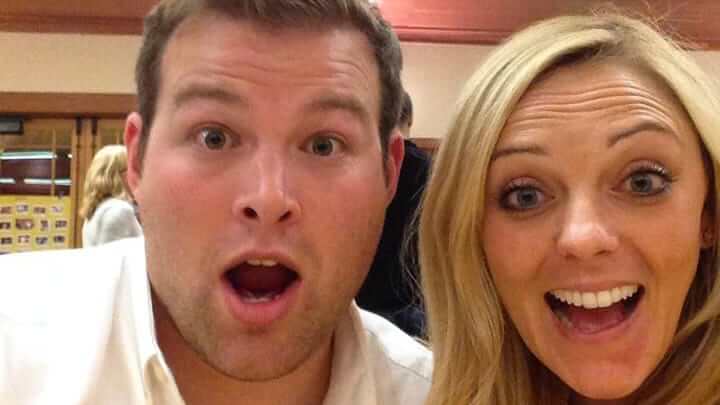 Who Should Use Them?
Both Zoosk and OkCupid cater to everyone regardless of age, sexual orientation, race or religious beliefs.
Zoosk is best suited for the social media/networking enthusiasts who are in their 20s or 30s who are merely looking for a place to hang out and meet new people.
Both OkCupid is more for people who are looking to meet new people, make new friends and for casual dating/hookups.
OkCupid, unlike Zoosk, looks and feels like it is suited for every one of all ages and not just the younger population.
The Verdict!…
Is OkCupid or Zoosk the best dating site online?
Overall OkCupid is a very user-friendly site that caters to everyone regardless of age unlike Zoosk which feels like it was only meant for the social media/networking 20s and 30s young adults age range.
Both sites are good for people who wish to hang out, meet new people, make new friends and get a little of that casual dating/hookups action.
It can be said that OkCupid favors the older population; however, there are quite a few young people on the site as well.
The Winner: Zoosk vs OkCupid
OkCupid is by far the better of the two online dating sites. This is because it is easier to use, caters to everyone, doesn't make you feel like you NEED to pay to thoroughly enjoy the site and overall has more serious members when compared to Zoosk.
We recommend spending about 6 to 12 months on OkCupid for the best results and awesome dating experience.
We advise this especially if you are looking for a more serious relationship as you will need to spend time together to get to know the person.
Even though it is not entirely among the list of free dating sites and has some rights reserved, it is still among the top dating sites in the world.
Also while you're at it upgrade to paid membership status after all the extra perks does not hurt. If you are a man, you should also check out the best dating sites for men and women should check out the best dating sites for women.
Also, make sure to check out the best overall dating sites. I hope you all got something out of my Zoosk vs OKcupid article everyone!
Check out the most popular comparison article on my site here: eHarmony vs Match!
If you are interested in some extra Zoosk dating site comparison articles, check these out: Zoosk vs PoF and Zoosk vs Match.
Here are some additional OKcupid comparison articles that you may find helpful as well: OkCupid vs PoF, Match vs OkCupid and eHarmony vs OkCupido
The key to a successful dating experience is following methods that have produced results, These manuals contains ideas that have birth success stories for a lot of online daters.
You won't regret reading and putting them to practice!
Kindly go to the homepage and have a swell time reading them!
References: