Hey everyone and welcome to my OkCupid vs PoF article!
In the world of online dating, there are paid and free sites. Although there are inexpensive paid dating site options that are good at pairing compatible singles together, there are also some decent free dating sites as well.
Free dating sites have come a far way since online dating site became a part of our culture with two of the best free online dating site being OkCupid and PoF (Plenty of Fish).
Both PoF and OkCupid dating apps have proven to the online dating world that free dating sites are a force to be reckoned with and that they too can give paid dating sites a run for their money (and users).
OFL Top Recommendations based on 100,000+ Survey

"Serious Relationships"
"Discreet Hookups"
"Best Course for Men"
"Quick Flings"
"Normal Hookups"
"Our Quiz"
So if you are trying to decide whether or not you should go free or paid online dating, which free site is right for you, or would like to test the waters without actually paying for online dating then continue reading to see how they stack up against each other.
Important read: The ultimate guide to creating an online dating profile. This guide is to vital to your success on the online dating scene.
Let us get right into my OkCupid or PoF article! Also, make sure to check out the individual review articles on OkCupid and PoF on my website.
Is your dating app giving you the best chance for success?
Make sure to take our online dating site/app quiz to find out.
It's a fact that people who follow our dating site suggestions have on average 2 extra dates per month.
OkCupid vs PoF in Video Form
Audio (podcast) form for those of you on the go
OkCupid vs PoF – Overview
The question everyone wants an answer to: is online dating really worth the time and emotion, is answered by the following mindboggling stat.
PoF is quite possibly the world's largest online dating community with well over 32 million users. Even people who think online dating sucks would be shocked to learn this incredible fact that millions actually truly find dates so easily online.
PoF is geared towards people who are primarily interested in casual dating and meeting new people (some consider it a hookup site).
Some users come there to connect with singles who are interested in finding committed relationships; however, most people care for casual dating. Like PoF, OkCupid also caters to people who are interested in casual dating (or hookups), people who want to meet new people and make new friends.
They too also have singles who wish to find a committed long-term partner. OkCupid, unlike PoF, uses a math-based matching system plus your responses to match you up with other compatible singles.
While some say both are similar to Tinder, millions of members on these popular dating sites prove that they can comfortably compete on the list of top 10 dating apps in the world.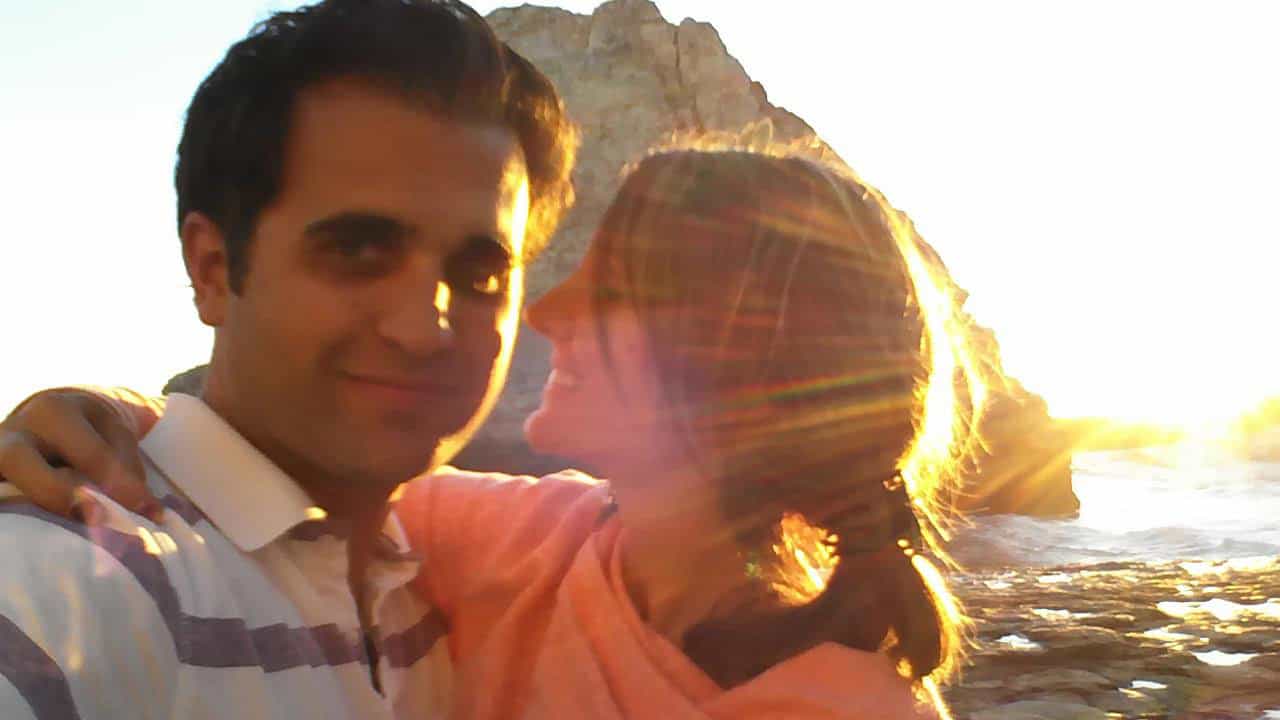 OkCupid vs PoF Quick Comparison/Similarities
Most users agree that OKCupid is much better than Plenty of Fish (PoF). Whereas both sites can be used by people with all kinds of sexual orientations, OKCupid has over 32 million users from all kinds of backgrounds while PoF has 3 times lesser. Both offer free online dating services, though.
Ease of Use / Site Navigation, Layout, and Design
OkCupid is fairly simple and easy to use. The site isn't too technical and does its best to make its online dating site as user-friendly as possible.
Sadly it is not a very attractive website, but make no mistake it is not the worst looking online dating site either. PoF, on the other hand, is an entirely different story.
The site can best be described as overly simplistic and very basic (which is what most people expect from a free online dating site anyway).
Sadly it stops there. Navigating PoF can be a pain especially since they are always making improvements (changes) and things never seem to be where you remember it.
Another drawback to the site's overall design is that the photos are quite small and obstruct the age and location information in the galleries.
OFL Top Recommendations based on 100,000+ Survey

"Serious Relationships"
"Discreet Hookups"
"Best Course for Men"
"Quick Flings"
"Normal Hookups"
"Our Quiz"
If you can get over these drawbacks, then you are well on your way to enjoying PoF.
Popularity
Without question, both sites are immensely popular with PoF being the larger of the two. PoF has more than 32 Million users while OkCupid boasts more than 10 million users.
With that many users, you can rest assured that you will meet a wide variety of users with both similar and different interests.
Both sites are perfect for meeting and connecting with new people because of their popularity.
Even after considering all the dangers of online dating and taking a closer look at the overall pros compared with the cons of online dating, these sites are worth giving a shot.
Cost
As we mentioned before it costs nothing to use both online dating sites. They have made it so that all the standard online dating features that one would normally have to pay for are made available to you for free.
That being said both online dating sites have a paid option that gives its users certain perks such as being pushed to the front of search results and the ability to block all ads to name a few.
Free members need not have to worry that they must pay to enjoy the website fully, but it is nice to be able to enjoy the additional perks that both sites have to offer.
Would your best bet be to go for the paid version? That would depend on whether you want more of the additional perks or not.
Features
On the features side, it is safe to say that both sites provide ALL users with the standard features that are expected of online dating sites.
They do their best to stand out from one another and from the paid dating sites with such features as their matching system, the ability to make personal notes on profiles that you have visited, send virtual gifts and to see if your messages were read and deleted.
The Chemistry Predictor Test is one of the most advanced free features a dating app can offer so you can meet new people who have viewed your profile and may be interested in traditional dating offline.
Whether you are in the United States, Canada, or elsewhere and run a free trial version of this dating site, you can still find the best dating advice and lover without the risk of falling for fake profiles.
It is true that free dating websites keep some rights reserved, but if you need some clarifications, the customer service would be ready to help.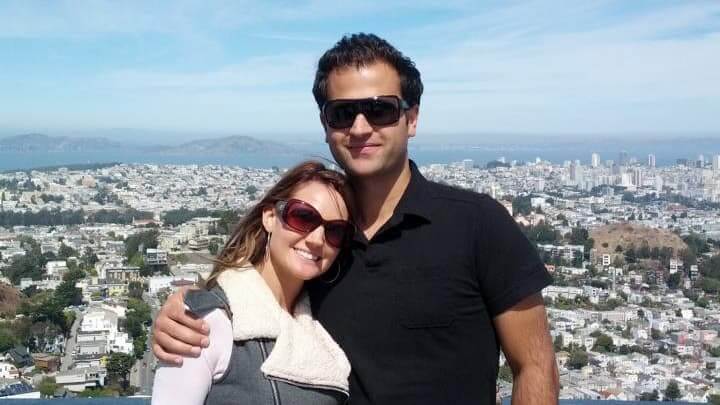 Who Should Use Them
Both OkCupid can be used by anyone Gay or Straight, Christian or non-Christian, Jews Old or Young as their membership base are quite large and varied and they provide an avenue for everyone to find love.
These sites can be used for casual dating/hookups, meeting new people, making new friends or even to find that special someone for a committed relationship.
No one person or group is excluded so there are no barriers to entry. Just log in create an astonishing profile with a captivating username and start having fun with online dating.
These two dating apps have also served guys and girls who love gaming and are nerds too, they all throng there to find love.
Plenty of fish (PoF), or Fish PoF, as many like to call it, is a wonderful place for lesbian dating or gay fish dating, no doubt, and can rival most lesbian dating sites in terms of popularity and quality of online dating profiles.
If you are gay or lesbian, you should check out best gay online dating sites and best lesbian online dating sites.
I also have my most popular article on best overall dating websites, the best dating sites for men as well as the best dating sites for women that you must check out!
The Verdict
Between Plenty of Fish vs OKCupid, we can say both dating websites do a great job of bringing different people together; the only difference being that OkCupid looks better doing so as their website looks better and is easier to navigate.
They both offer their users enough features that help them meet people and keep them satisfied and coming back rather than migrating to a paid online dating site.
Overall they are both great free online dating sites. For more information on POF, you can check out the complete review here as well as the POF forum.
Considering how Plenty of Fish dating app is designed to eliminate fake profiles and fraudulent dating profiles, it is little wonder that a lot of people are attracted to the site.
The Winner: OkCupid vs PoF
So, which would help you find the best partner in time?
OkCupid comes out slightly better than PoF as it is easier to use and more user-friendly for new online daters.
PoF, on the other hand, has a lot more users and therefore offers a better possibility of meeting someone who shares your needs and or desires.
We do recommend that you take the time to visit both sites to see which works for you (more users or a better-looking site).
Once you find the one that feels "right" it is best to opt for their paid membership for at least 6 to 12 months to take advantage of the perks and remove the advertisements.
See how these sites stack up against the best in best online dating sites.
You can also check out online dating tips for both men and women here as well as at this website.
I hope you all got some good information from my OkCupid vs PoF article!
Also make sure to check out the most popular comparison article and the top to dating websites my opinion: eHarmony vs Match!
Here are some more dating website comparisons with OkCupid: Zoosk vs OkCupid, Match vs OkCupid and eHarmony vs OkCupid.
Here are some additional comparison articles comparing POF to others: Zoosk vs PoF and Match vs PoF!
Having reviewed OKCupid and PoF, you too must have come to see that they are some of the best online dating sites in the world and I hope this helps you find the appropriate dating website for you!
Also read: The engaging guide to surviving a long-distance relationship.
It will surely come in handy as you swim through the murky waters of online dating!