If you are on this page, I'm guessing that you are looking for the best dating site for nerds. We have to be honest with you, this was not the easiest lists to put together.
We have probably signed up for over 15 dating websites that all have an emphasis on geek dating.
Finally, We have narrowed this list to the top seven dating sites for gamers, nerds, sci-fi fans, geeks, people looking for anime dating, and everything else in between.
We left off the other 10 or so because they simply do not have the population to be a decent nerdy dating site.
By the end of this article, you'll have a much better direction on which nerd dating site you should spend your time on.
So whether you are looking for Star Wars dating all the way to Star Trek dating, you will find the best geek dating websites listed below.
Let's stop wasting our precious time and teleport directly into the top seven geek dating sites!
As a nerd, people tend to perceive you to be less social, you can change this view by using our comprehensive guide on how to create an online dating profile. This guide will open up your world and you get one date for each day. Check it out later.
Is your dating app giving you the best chance for success?
Make sure to take our online dating site/app quiz to find out.
It's a fact that people who follow our dating site suggestions have on average 2 extra dates per month.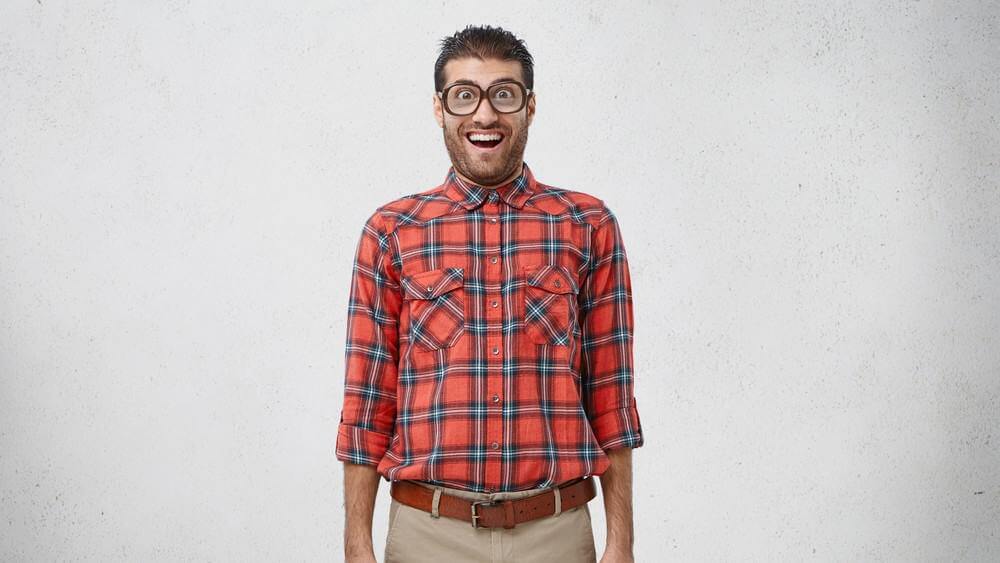 Video Version of The Best Dating Sites for Nerds, Gamers and Geeks
Audio (podcast) form for those of you on the go
The top 7 dating sites for nerds in 2023
Whereas Match.com, eHarmony, and Zoosk are the number one choice for nerds, gamers, and geeks with its million users, you will get like-minded individuals strictly on Geeknerddating.com,Soulgeek.com, Geekyfriendsdate.com, PlentyofGeeks.net making them the best 7 for geek dating.
We know, we know exactly what you guys are all going to say. This does not seem like a dating site for geeks to any of us!
That's what we initially thought in the first place as well. But after countless hours of research and trying to find which dating websites have the highest population of nerds and geeks, match.com came out on top.
This is simply due to the fact that it is the largest online dating site with large number of users that are active.
Sure, some of the other geeky dating sites listed below only have geek users seeking geeky singles, but they have a significantly smaller amount of users overall.
Because of this, you will be able to find more nerds, gamers, and geeks on match.com compared to the other ones.
You simply need to set up your profile to be looking for this crowd. You need to develop your dating profile so that you also attract the other nerds and geeks on the website of which there are plenty.
Since you are able to search and filter people with similar interests using the advanced search, it is extremely easy to find people on match.com that like the same things.
And that's what it's all about in the end, finding the people that have similar likes, dislikes, and interests as you.
You will not be disappointed with the number of gamers, sci-fi enthusiasts, and nerds on match.com.
Check out match.com right here.
In close second place for the best dating site for nerds is eHarmony.com. The reason eHarmony is so high up on the list is due to the fact that it has the best dating online algorithm that currently exists with online dating.
And since we are all nerds here, a good algorithm is something that we can all appreciate as we search for potential matches and chat buddies to attend nerd events together.
Most other dating websites simply have search and filter features as their main attraction for how people can meet one another on their website. While that works in most circumstances and can be very helpful especially if you have a large population of users (like match.com), sometimes we don't want to put so much work into trying to find somebody we are compatible with.
eHarmony takes it to another level with their matchmaking algorithm. When you first sign up for eHarmony, you need to spend a good half an hour filling out there matchmaking questionnaire. This basically goes over your likes, dislikes and personality type.
This questionnaire is quite lengthy and for good reason. All of these answers that you submit can be integrated into their matchmaking algorithm so that they can find the perfect compatible nerd for you.
The site offers the guided communication process, which improves your experience as you're bound to find like-minded individuals in your compatibility niche.
While match.com is the overall King with the number of gamers, nerds and sci-fi fanatics, it can be hard to find them sometimes with their search and filter features.
If you're the type of person that would like to sit back and let an algorithm do all the work for you and send you real-time matches each day, eHarmony is definitely the geek dating site for you.
Since there are plenty of nerds that don't like searching out a potential match and reaching out to them and breaking the ice, eHarmony takes a lot of the pain out of this process and makes it more automated. This is why it makes eHarmony a fantastic option for a geek dating site.
Check out eHarmony.com right here.
3. Zoosk.com
Slipping in at number three on our list is Zoosk.com. This dating website makes it high on our list due to the fact that they have automated messaging features to send and receive messages daily.
We understand as a nerd; it can be very difficult to start a conversation with somebody that you would like to chat with.
This automated messaging feature helps tremendously especially if you have nerves bouncing off the wall.
Overall, Zoosk.com has a slightly younger crowd of people in their 20s and 30s.
There are a ton of people on this website that have nerdy interests.
Zoosk.com is a great option for gamers, nerds, and geeks due to the fact that it is an incredibly fast-growing website with a huge population of users.
Currently, Zoosk.com has over 40 million users on its platform making it one of the biggest online dating sites.
This is also one of the preferred dating applications for smartphones as is extremely well designed with a fantastic user interface.
In addition to the icebreaking feature that we mentioned above, they also have fantastic search and filter features just like match.com.
The same steps apply towards finding a fellow nerd on Zoosk.com as it is on match.com.
You need to set up your profile so that you let people know what you're looking for as well.
You can find your perfect match using the search tools on this nerd dating website.
The large user base makes it a site for people with different areas of interest.
Check out Zoosk.com right here.
4. Geeknerddating.com
Number four on this list is geeknerddating.com. This is the first of many pure dating websites for nerds that I will be talking about in this article.
As you can tell by the name of the website, you know exactly what type of people you will meet on this platform.
The biggest feature that geek nerd dating offers its users are in-depth search and filter features like the majority of every other traditional dating website.
The only difference is that with its advanced search and filter features you can get very specific with what type of nerd you are and what type of nerd date or nerd hookup you are trying to find.
You can be as specific as "Star Wars fans only". If you are a computer programmer looking for other computer programmers, you can select the filter "coders only".
The setting up of your profile to signify who you are and what you want is the only way to succeed on this platform. Create what you want in your attractive bio and watch how potential partners swim into your inbox.
Besides these specific search and filter features, they also have more general features such as location, age, and sexual preference.
5. Soulgeek.com
Soulgeek is one of the best dating sites for geeks that love anime, comics and superheroes, and fantasy.
Just take a look at their home page and you will be able to realize this.
Their sign-up page asks you whether you are a "fan-gal" or "fan-guy". The animation of the website is pretty cool as it has a comic book feel with the font that they use.
Overall you will be able to find a great match on Soulgeek if you spend enough time on it.
The biggest downside is that it does not have a very large population of users.
Just like any other website, to sign up for Soulgeek is completely free. In order to access the premium features, you will need to be on premium membership which will cost you $15 per month.
The sign-up process is very entertaining as they ask you different types of questions like who your favorite superhero is, what type of fiction do like or what your favorite anime show is. These initial quick questions will help you make better connections with the already existing members on the website.
Soulgeek is designed for like-minded geeks to meet new geeky friends and those interested in fantasy.
As this is the biggest criteria for us for any geeky dating website, we can't put it higher on the list than the number five although I do like the layout, design, and idea of the website
6. Geekyfriendsdate.com
Geekyfriendsdate is a dating website that accepts a wide variety of geeks and nerds.
Unlike Soulseek, they are not quite as concentrated on the animation, fantasy, or comic book side of things.
Overall this is a very general nerdy dating website. It has very high standard features for a dating website including a search and filter section where you can find people by distance, age, sexuality as well as some likes and dislikes as well.
Although it is a geeks dating site, you don't really get a good feel from the design aspect of it that they are really trying to target geeks and nerds.
That being said, they do have a user base that can be explored and a place that you could potentially find the nerd of your life.
7. PlentyofGeeks.net
PlentyofGeeks is a play on words from the extremely popular free dating website plenty of fish.
This nerd dating site has been around for a very long time and is a popular dating site within the geek realm.
That being said, there aren't too many new advances when it comes to PlentyofGeeks.
The features are very straightforward and bland just like most other dating websites out there.
You'll have the option of signing up either through e-mail or through your Facebook account. You can filter by area, interests, sexual orientation, and others.
The one biggest benefit is that PlentyofGeeks is completely free.
If you don't mind navigating through the pop-up ads that you receive from a free geek online dating website, you might actually be able to meet the geek of your life on PlentyofGeeks.
Pros and Cons of the Best Dating Sites for Nerds, Gamers, and Geeks
Pros
Ease of meeting up with fellow Nerds, Gamers, and Geeks using the right search filters
An avenue to feel comfortable and free around fellow nerds
Ability to streamline searches to your area of interest
Cons
Some of the strictly geek dating sites lack a good reputation
The low number of users on the strictly geek dating sites
Methodology
The Best Dating Sites For Nerds, Gamers, and Geeks was reviewed using the following parameters:
A general overview of all the sites that made the list
Our experience while registering on each site
Ease of finding a match using the search parameters
Feedback on the quality of matches gotten from each site
Conclusion on the best dating site for gamers and nerds and geeks
Well, there you have it fan-girls & guys, these geek dating site reviews have shown our top seven picks for the best dating site for gamers, nerds, geeks, and dweebs or any other name they would like to call themselves.
Overall the biggest factor when it comes to any niche dating website is how many people are actually using the service to find other individuals. Some other great features for nerds are the ability to break the ice easily or to simply let the matching system algorithm do a lot of the heavy lifting in terms of finding your perfect match.
For this reason, match.com is my number one choice overall. Zoosk is also a very fast-growing website with a huge number of users and hundreds of thousands of nerds that are currently on it and looking.
If you're the type of person that does not want to put a lot of work into finding your special nerd, I highly suggest checking out eHarmony as the dating website of choice. This way you can let their fantastic geek dating algorithm do its work and send you compatible matches every single day.
Getting a date on any of these websites is quite easy when you learn the basic like; stating up front what you want and what you are about on your profile, put out the best profile pictures that sell you enough, learn how to flirt with girls, and improve on your communication. There you have it, you are on your way to being a master on online dating.
If you want to go with the completely free route, I suggest checking out the last option on my list and trying PlentyofGeeks. The only problem with this one is you might have difficulty finding a lot of people in your area due to the fact it does not have a huge user base. Well, this may not be a problem if you are up for a long-distance relationship. It can help you work on the art of communication and patience.
Let me know in the comment section down below what you guys thought of this list I have pulled together for you guys. Have you seen guys or fan girls tried any of the above-mentioned sites? What are your overall impressions on them? Good luck with your online dating experience, now get out there and find the geek of your dreams!
Geeks and nerds need more work done on being social and I have you covered. I strongly recommend you use this ultimate guides for creating an online dating profile. This guides have helped so many people out there and I am sure you will not be an exception.
We are here to help you. Click here to see the most comprehensive guide on how to create a kick-ass profile that would get you the girl of your dreams online. It's on our homepage and it's totally free!